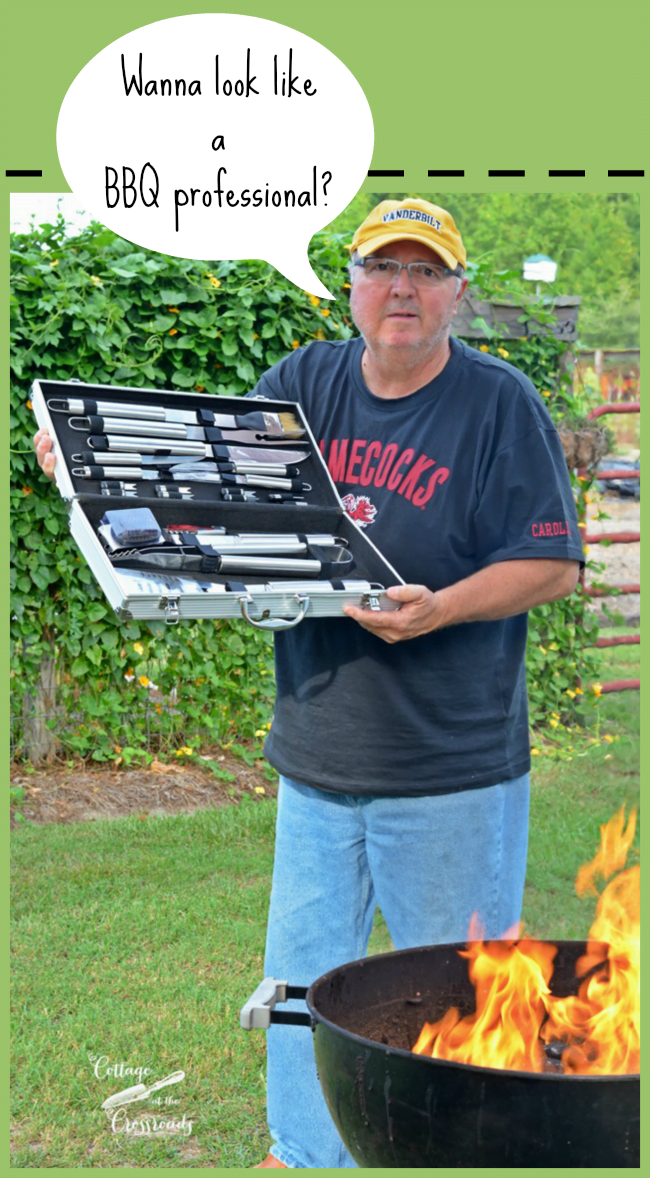 A few weeks ago, Jane and I were contacted by Belgard Hardscapes and asked if we wanted to participate in a project that benefits returning veterans and their families. You may remember that several years back I was actively involved in building the Lamar Veterans Memorial. Since I grew up in a military family, I'm more than glad to promote and support our veterans.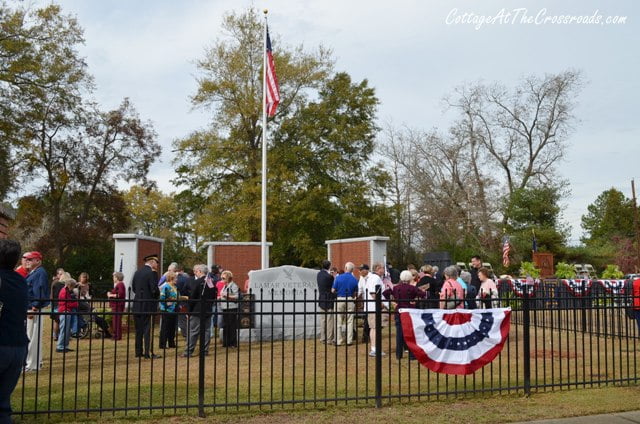 Belgard Hardscapes salutes America's military families by donating $100 in your name to their Welcome Home Project for every installation of a Belgard patio, driveway, or walkway. So I know what you're thinking, " That's not a lot of money." But they've already raised over $83,000 and they will continue to donate up until Veterans' Day 2015. For more details, just visit the Belgard website.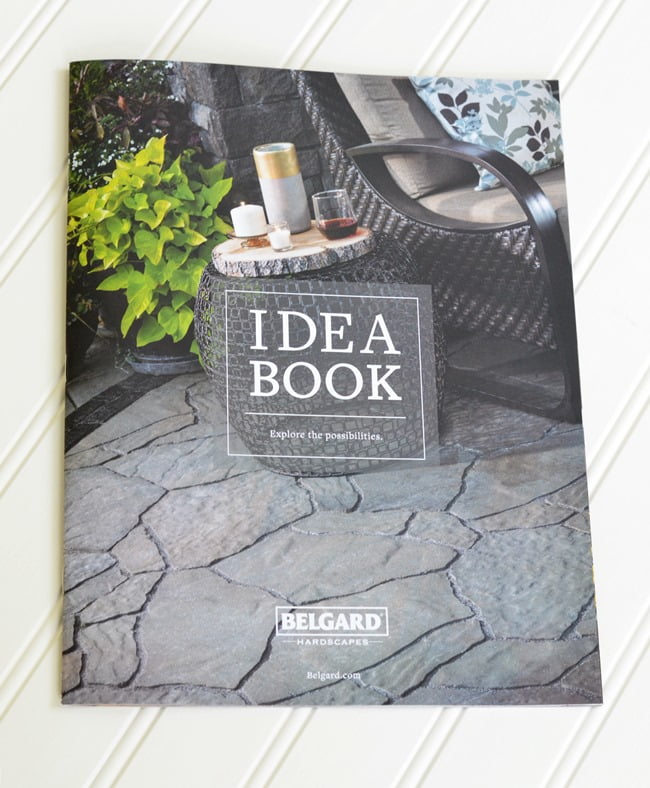 So if you've been thinking about a hardscaping project, check out their Idea Book. It's a free download on their site.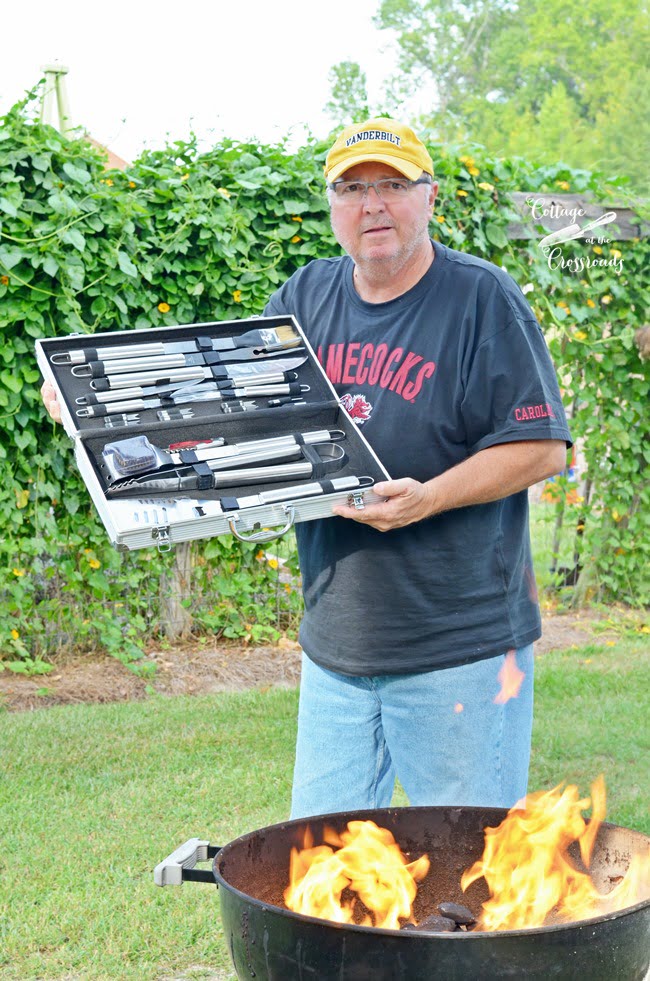 I can just hear you now. "Leo, you promised us a giveaway. Or are you just a liar, liar, pants on fire?"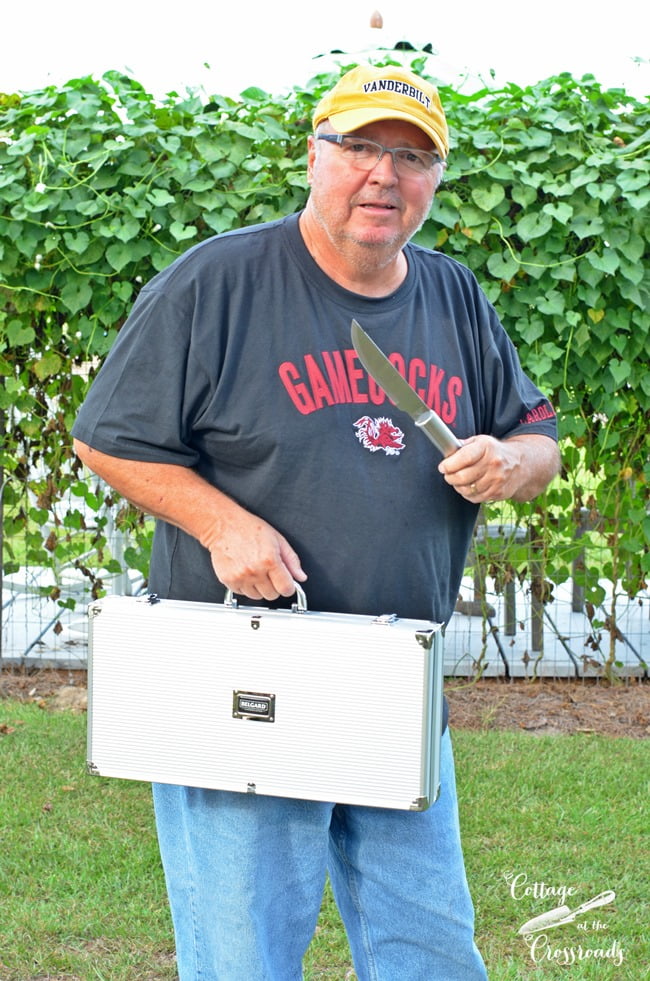 The folks at Belgard were kind enough to send us this really nice BBQ kit to give away. It's valued at $100. Oh, yeah. It's a REALLY nice one!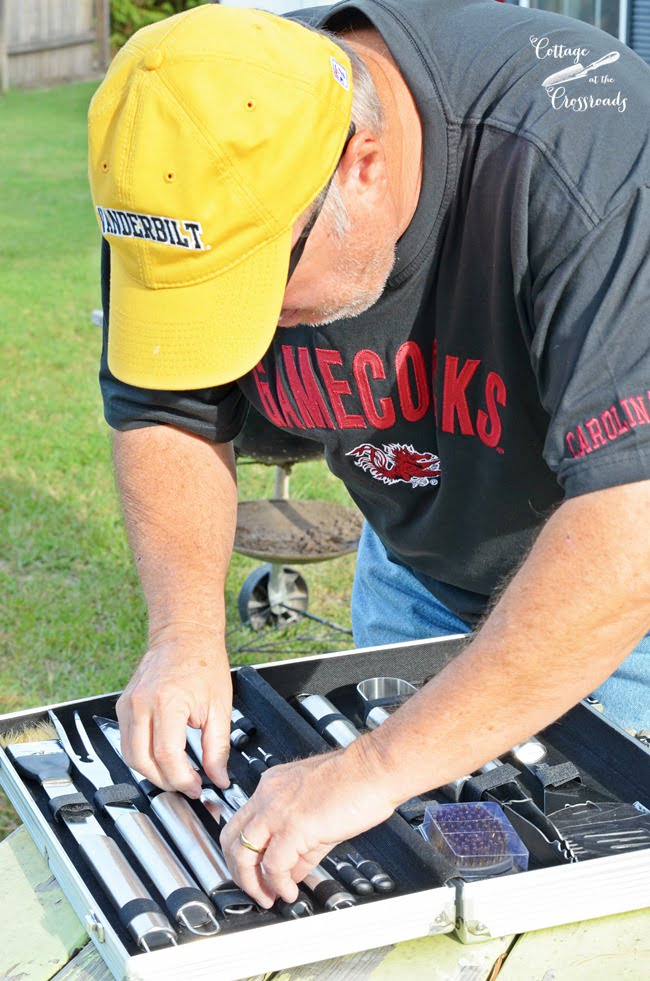 I told you it was nice! And it can be yours!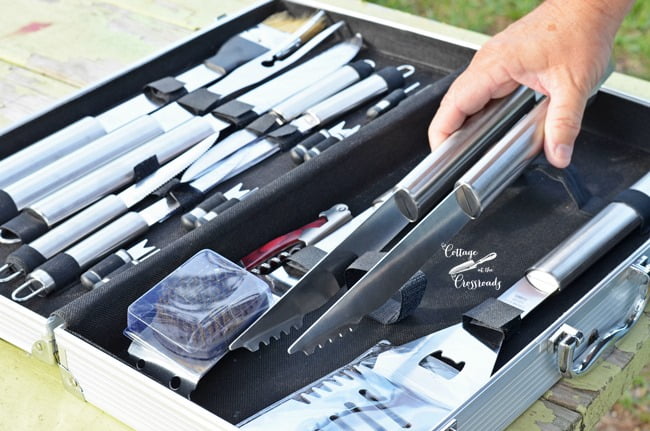 The BBQ kit has everything you'll need. It's simple to enter the giveaway. Just use the form below and follow the directions.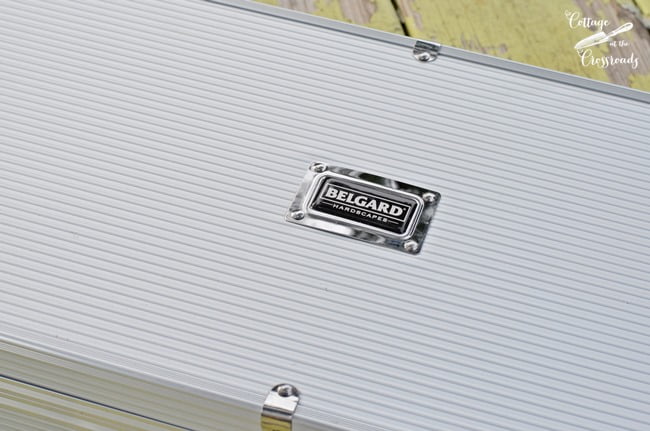 It's perfect for tailgating, or you might want to give it to someone as a gift.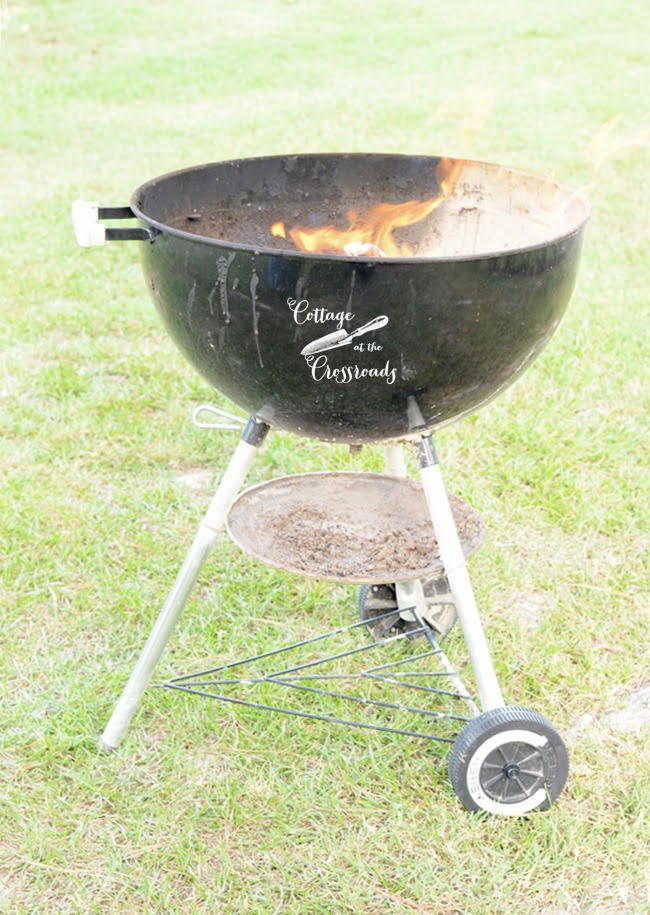 Now for me, I prefer grilling the old fashioned way with charcoal, and it's just about time to replace this old grill with something new.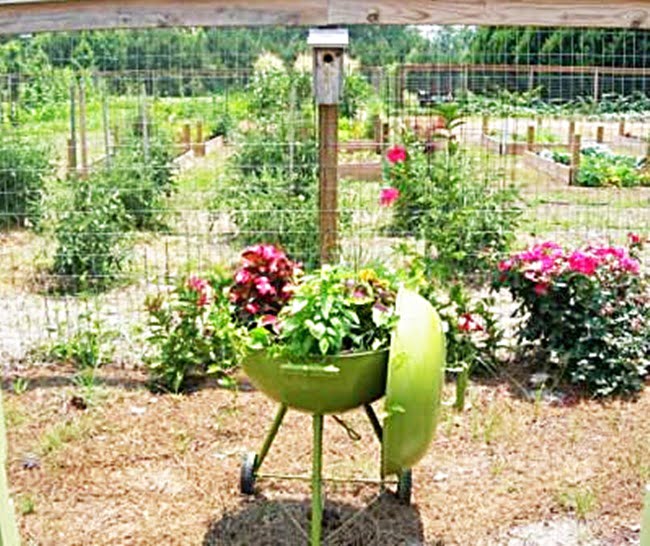 Around here at the cottage at the Crossroads, we don't throw much away. The old grill will become a new planter!
Don't forget, enter the giveaway and good luck! Giveaway ends Saturday, Sept. 5 at 12 noon EST and open to residents of the continental US only.
Live from Windhams' Crossroads,