A few weeks ago, I took soil samples of our garden, packed it up in these neat little bags, and sent them off to Clemson University to have it tested.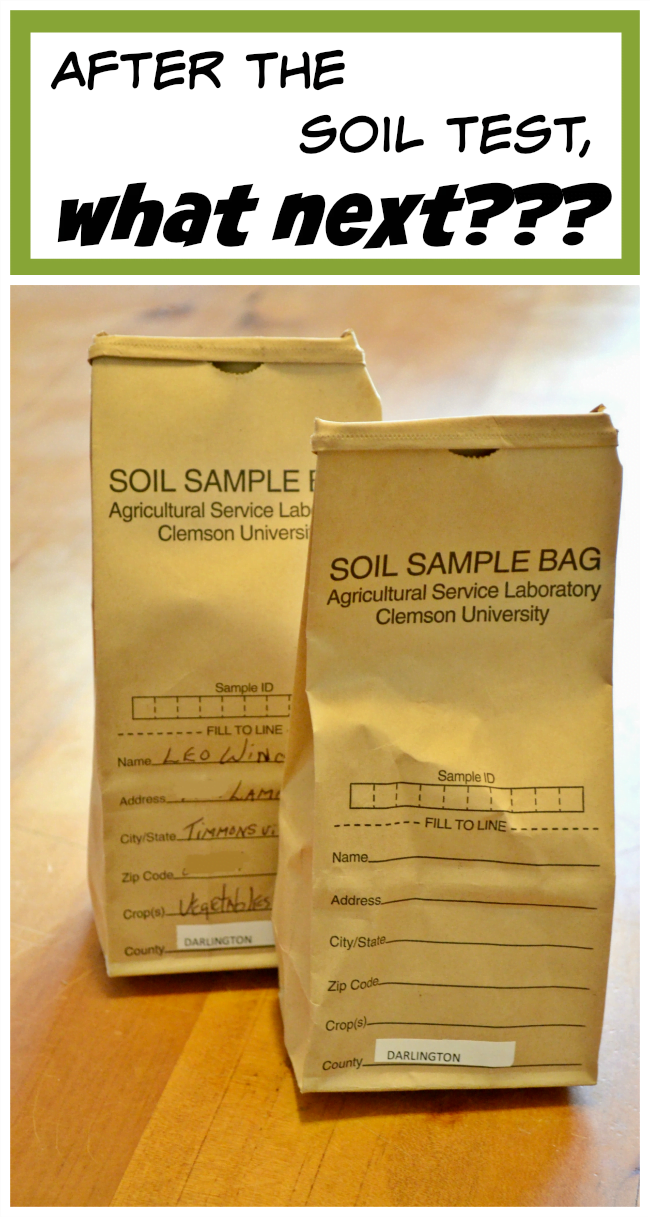 To me, this is probably the most important step to take in preparation for spring planting. If you're new to soil testing, you may want to read my post 5 tips for first time gardeners. I couldn't wait to get the soil test results, and they're finally here.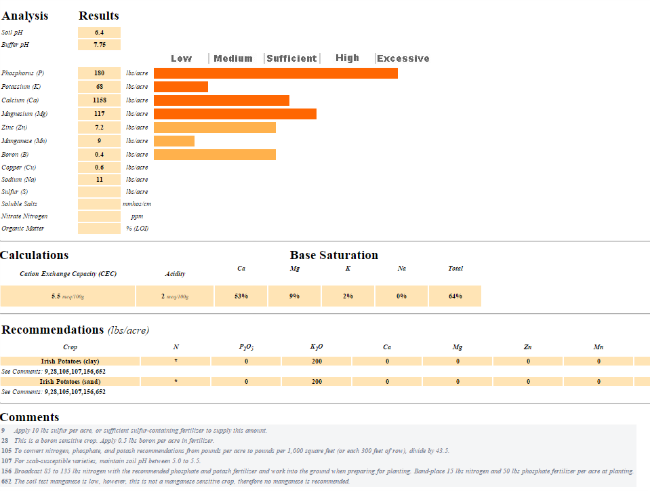 The results arrived via email. By the way, the Clemson University Home and Garden Information Center is an excellent resource for anything garden related. Now that the results are back, you may be asking yourself, "After the soil test, what next?"  When you get the results, don't let them scare you! They show you exactly what elements are present in your garden soil, and also contain recommendations on how to amend your soil to obtain the proper pH levels and to add the necessary nutrients for maximum production.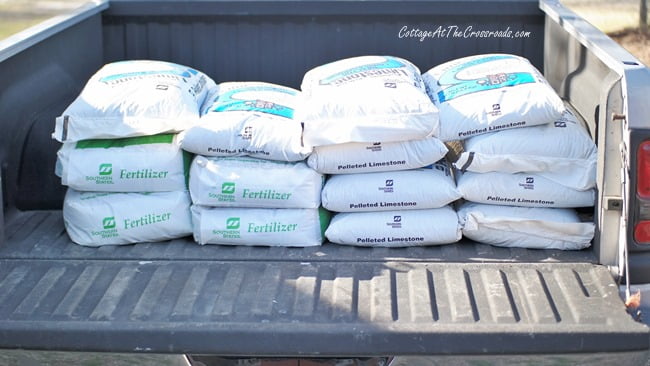 So it was off to the farm supply store for me.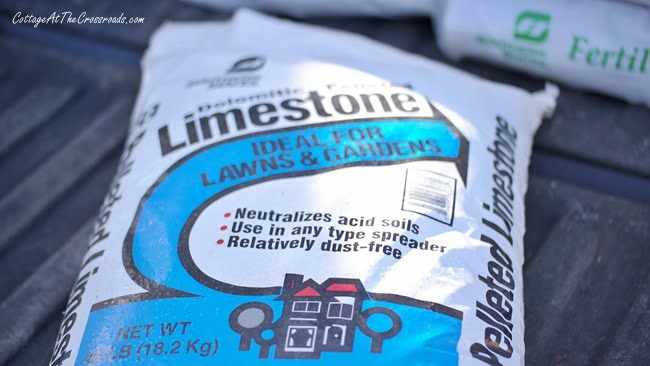 My test results recommended that I add lime to all areas of my garden. You can buy lime in the powder form, but I prefer these 50 pound bags of pellets.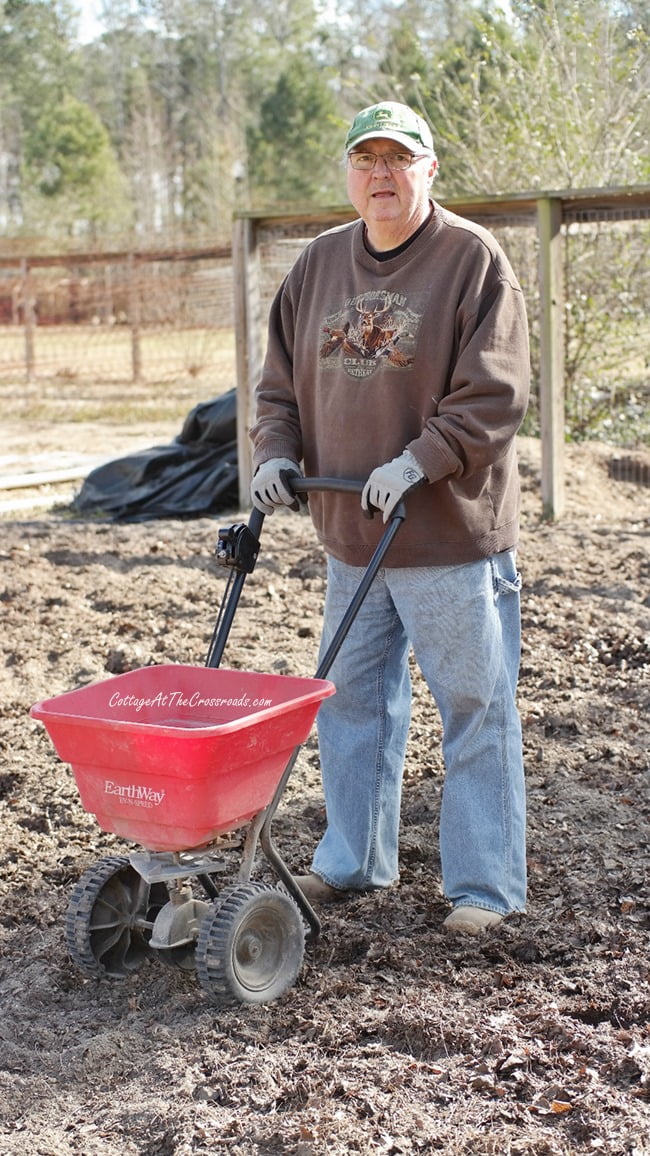 After the lime was spread, I followed the recommendations for my soil test results which indicated that I needed more nitrogen. It specifically stated that I needed a 34-0-0 in some areas and a 15-0-15 in the rest of the garden. The numbers on the fertilizer bag indicate in this order the ratio of nitrogen, phosphorus, and potassium.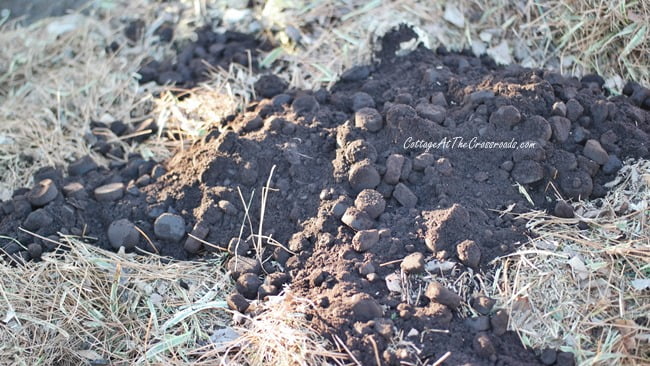 Lucy and I visit our local Starbucks at least once a week and bring back these FREE coffee grounds. All year long, they get added to our compost bin. Since the compost is not quite ready for early spring planting, we rely on purchased fertilizers to bring the soil levels back up to where they need to be. Since blueberry and rose bushes like a more acidic soil, I did work some of these grounds into the soil around those plants.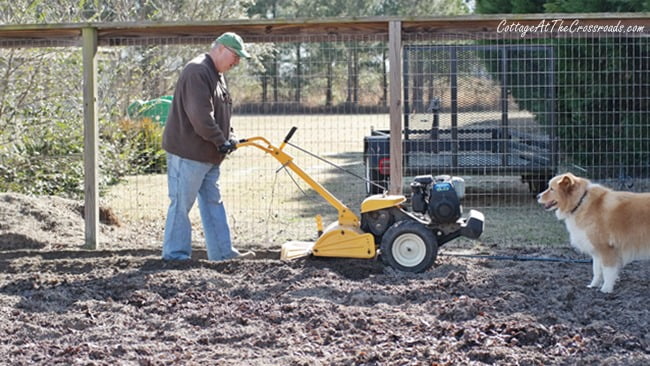 Now that I've spread all the fertilizer that was recommended by the soil test, it's time to till it into the soil. It's far too early to plant so while the amended soil sits, we wait. But the garden is ready when the time comes to plant.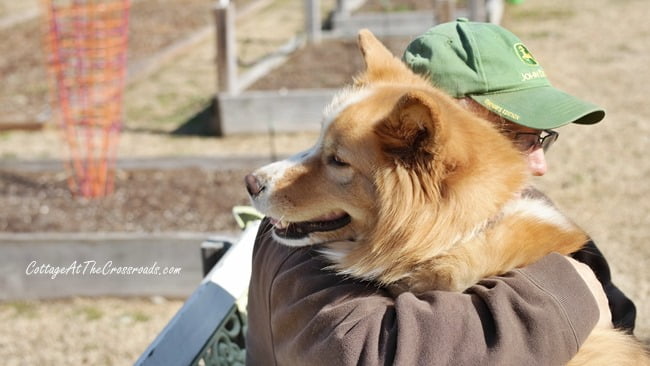 After a hard day's work in the garden, Lucy and I end the day with a congratulatory hug!