If you've made the decision that you would like to grow your own vegetables this year, and you are a first time gardener, Jane and I would like to offer you some simple tips to get started.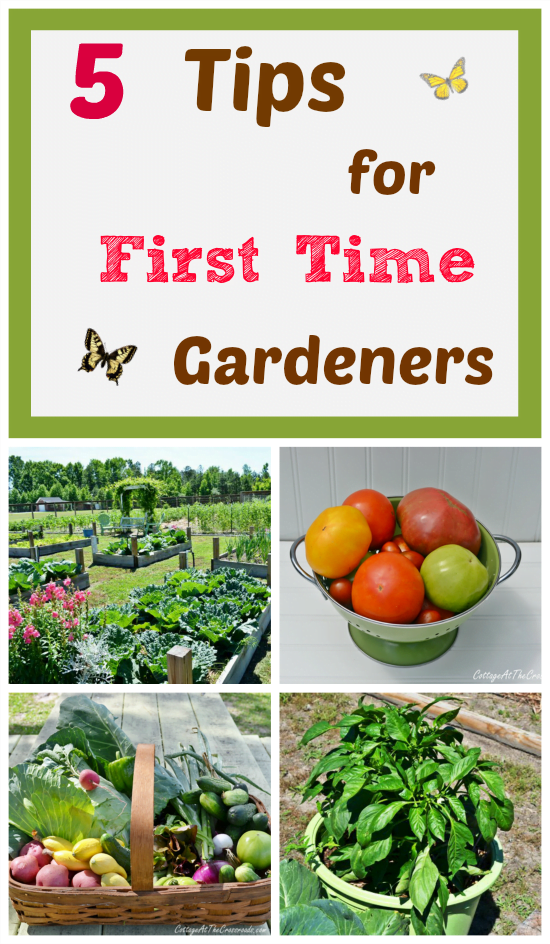 To make your dream vegetable garden a reality, let's get started right away.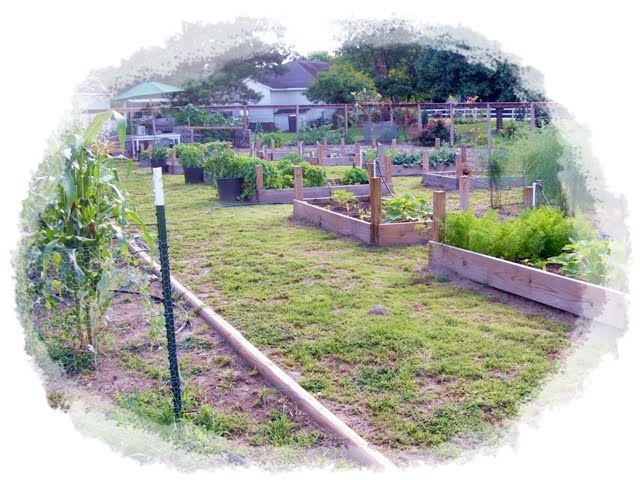 1. Choose your location
You'll need an area that gets at least 6 hours of full sunshine a day, although there are just a few vegetables that will tolerate some partial shade. Do yourself a favor by locating your growing area close to your house for convenience and make sure there is a nearby source of water.
This is important! START SMALL! I think that the number 1 mistake that first time gardeners make is planting a vegetable garden that is too large. It's easy to become discouraged when you're overwhelmed with the maintenance.
You may want to start with container growing, a few raised beds, or a small flat plot of land. Here's how I built our Raised Beds.
2. Know your planting zone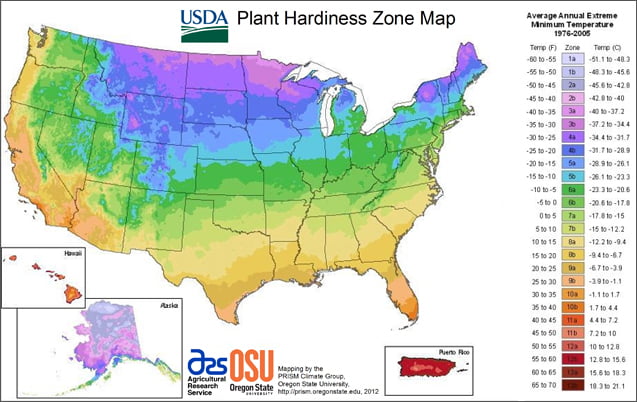 The United States Department of Agriculture has divided the US into different zones based on average annual temperatures. Knowing your zone will help you select vegetables that are most likely to thrive in your area and will help you determine when you should plant. In addition, each state has a Cooperative Extension Service that breaks down your state into even more gardening regions to give you an accurate planting date for every vegetable that you might like to grow. As an example, we consult the Clemson Cooperative Extension website for our planting chart. Knowing when to plant each individual vegetable is important. Here in South Carolina, we plant our onions, peas, potatoes, radishes, cabbage, lettuce, and carrots in February.
3. Test your soil
Growing vegetables is not just about throwing some seeds into the ground. Although you can buy testing kits, I highly recommend that you have your soil analyzed by professionals. Again, your local cooperative extension office offers this service for a nominal fee and in our case, $6 per sample.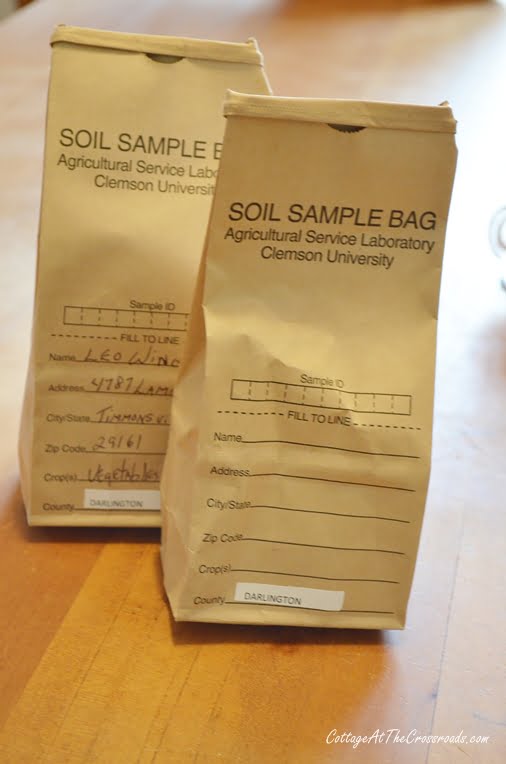 Taking a soil sample is very simple. The directions are printed on the back of every bag. Even I can do it!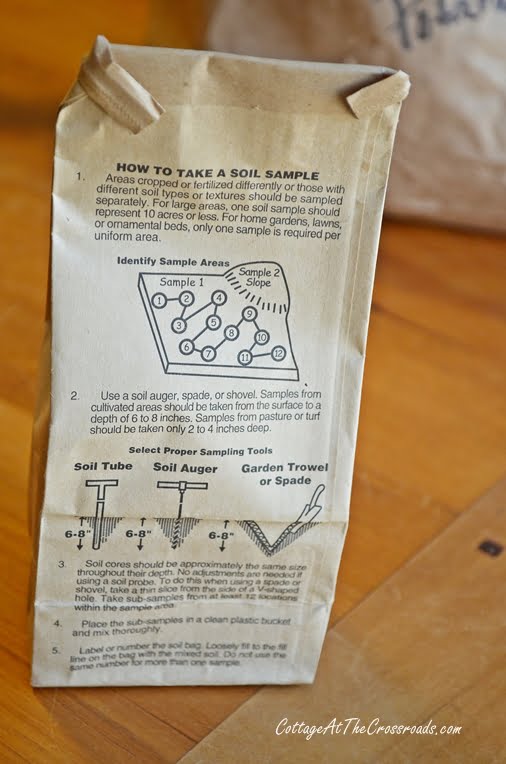 Within a week to 10 days, you will receive the results. It's a detailed list of elements and nutrients in your soil with recommendations on how to amend your soil for maximum vegetable production. Once you have that information, you can begin preparing your garden area by tilling or turning the soil and removing all grasses, weeds, and rocks and adding the recommended amendments such as compost, fertilizer, or lime.
4. Choose your vegetables
Make a list of the vegetables that you would like to grow and only choose the ones that you and your family will eat. Select varieties that grow best in your area. I think the best tip I can give you is to get to know and make friends with the proprietor of your local feed and seed store. He or she, through years of experience, can recommend what varieties grow best in your area. You'll find that they are a wealth of information. Some things can be grown from seeds, and other things are best grown using transplants especially for a first time gardener. They can tell you those things. I'm a firm believer in supporting local businesses. Just sayin'!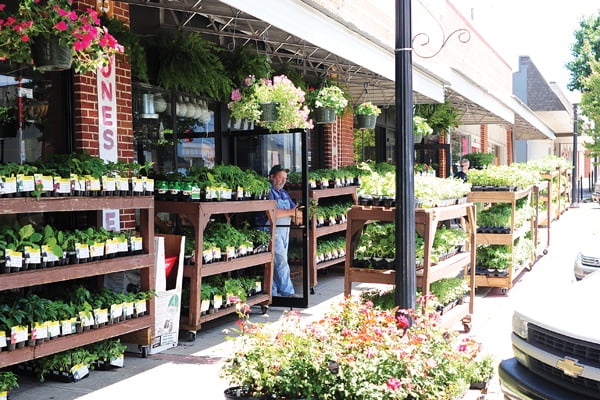 It's also a good idea to spend the next cold, rainy day with a hot cup of coffee at your local Barnes and Noble looking at gardening books to learn more about each vegetable. We've found that every time we do this we get new ideas and information not to mention the caffeine buzz from Starbucks!
Grab a piece of paper and pencil and sketch out your garden now that you know the spacing requirements for each vegetable.
5. Plant and maintain
Here comes the fun! It's time to get dirty and lay out some rows. I use twine as a plumb line to keep the rows straight. If you're planting seeds, read and follow the directions on the back of the package and keep the area moist while they are germinating and beginning to grow. You may need to do some additional thinning once they are up and as a newbie gardener, that is hard to do. Use plant markers, keep a journal, and make a diagram so that you'll remember where you have planted things. It's a good idea to keep the seed packet so that you'll remember what variety you planted. (I pasted ours in our journal.)
Tiny seedlings and transplants need regular water after being put into the ground. After they are established, it's better if they are allowed to dry out a bit between waterings which encourages a more robust root system to develop. A good guideline is that most plants need about an inch of water per week.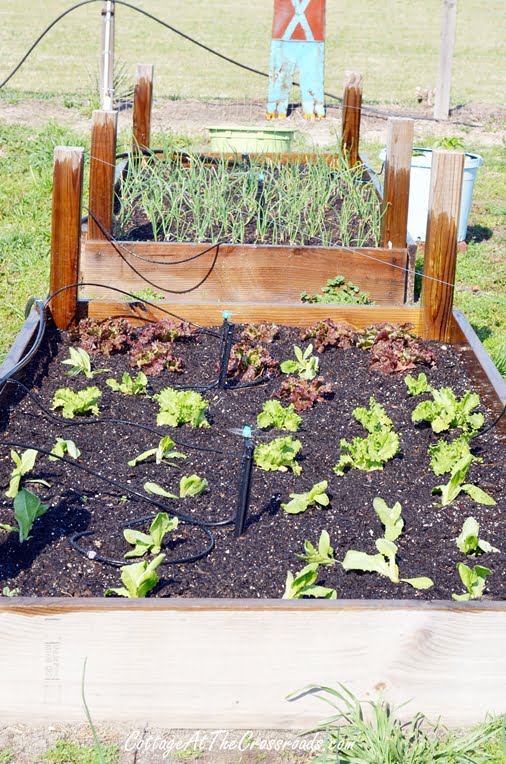 I'm just going to say one ugly word at this point-WEEDS! They are probably the biggest headache and source of most frustration for all gardeners because they are relentless. When you fertilize and water your vegetables, you are doing the same for the weeds! But the fact is they must be removed because they compete for water, nutrients, and everything else in the soil. And if left unattended, they will choke out and kill your vegetables. In my case, because our garden is so large, this is a full-time job and that's why I'll repeat, start with a small garden. While you are pulling weeds and the 95 degree sun is beating down on your neck, stay focused on your goal. Fresh vegetables from your very own garden! In the end, it's all worth it.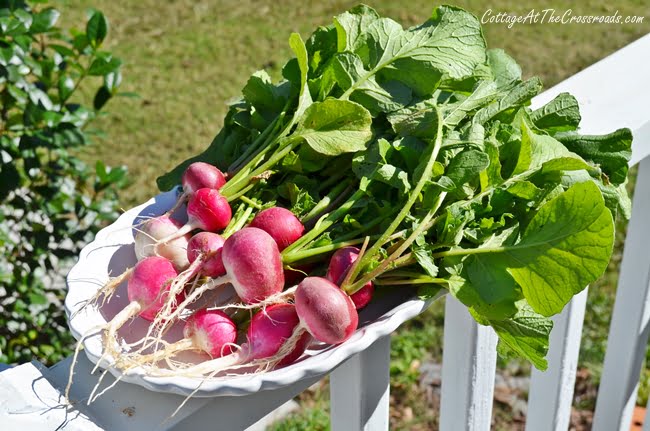 In conclusion, (wait a minute!) there is no conclusion to vegetable gardening. It is an on-going learning process with new challenges each and every season. You're going to make a lot of mistakes because everybody does. But don't worry, you will still have plenty of vegetables for you, your family, and a few of your neighbors, too!
If you decide to plant a garden this year, please let me know how it goes.