Get ready to dive into the delightfully tangy, sour, and tart world of plain yogurt with our collection of 27 plain yogurt recipes that will give you a healthy boost like no other!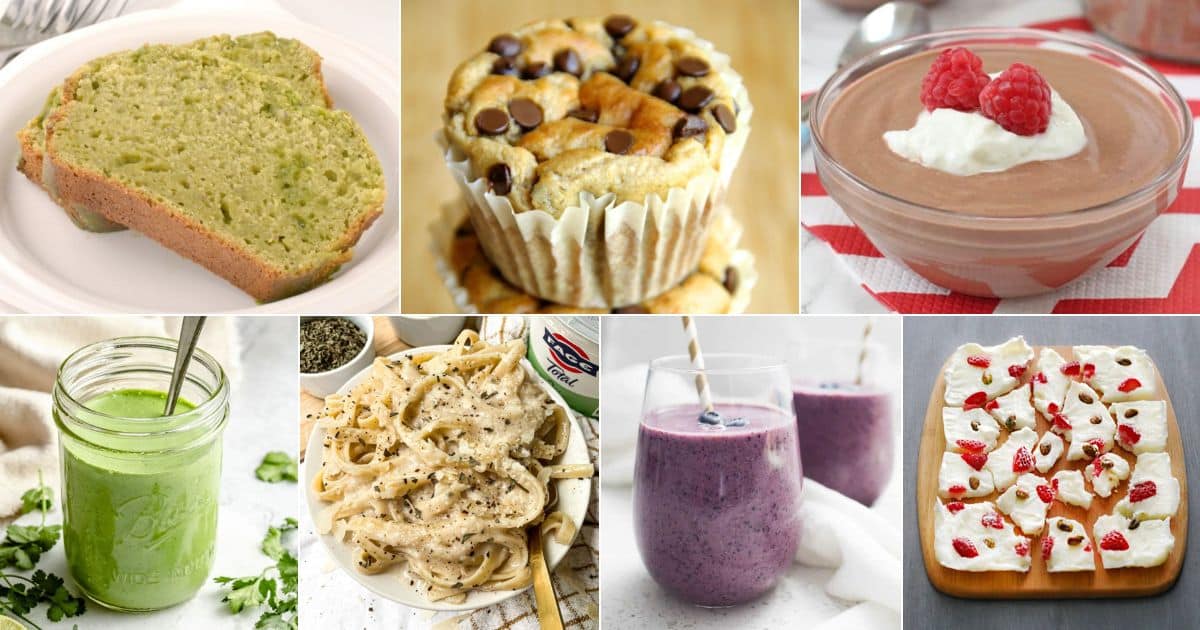 Now, you might be thinking, "Plain yogurt? Isn't that just, well, plain?" Hold on to your spoons, my friends, because we're about to change your perception.
While plain yogurt may not have the fancy frills, hues, and flavors of its fruit-infused counterparts, its creamy texture and subtle tanginess make it an incredibly versatile ingredient. Trust us; it's not so plain after all!
From savory dips and dressings to luscious desserts and energizing smoothies, here are 17 recipes using plain yogurt.
Contents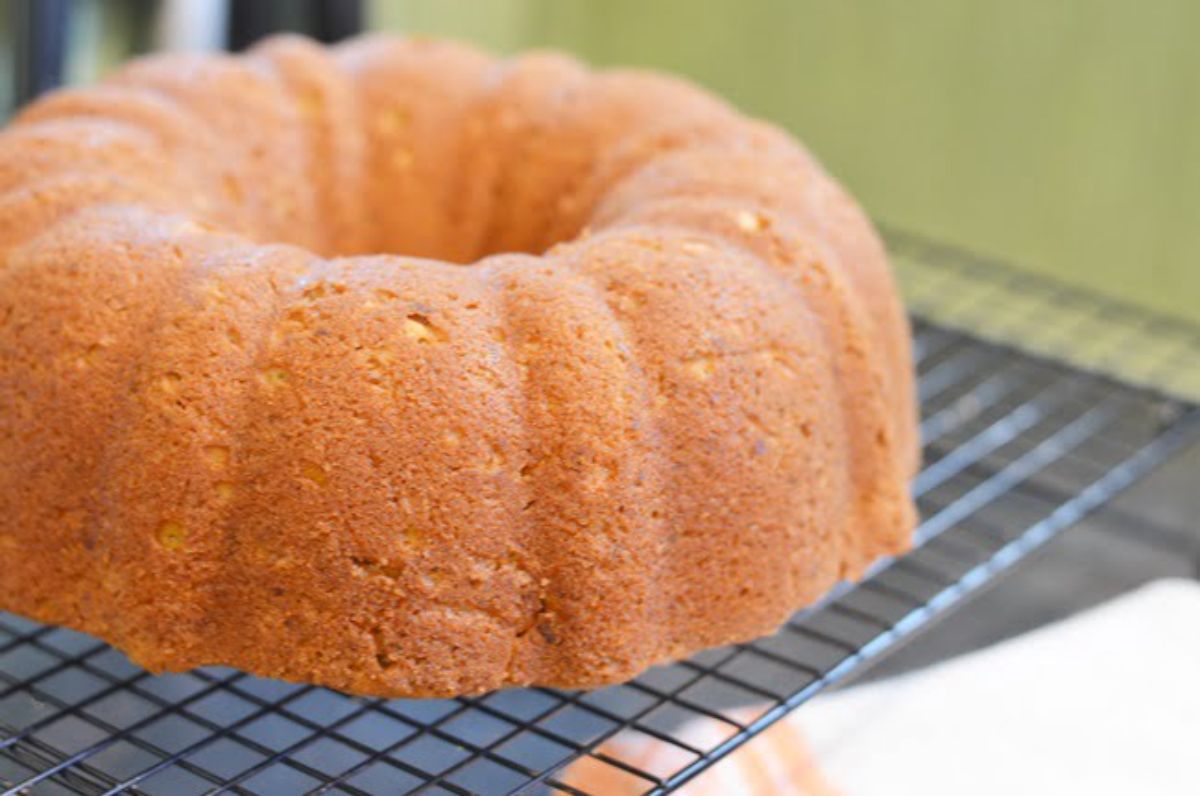 Autumn pumpkin pound cake, infused with the earthy notes of seasonal spices, is a marvel in every bite. The velvety texture, reminiscent of a cozy fall afternoon, melts in your mouth. This delightful creation is perfect for those chilly evenings when you crave a touch of warmth and sweetness.
And with the addition of plain yogurt, this cake brings a subtle tang that complements the richness of the cake.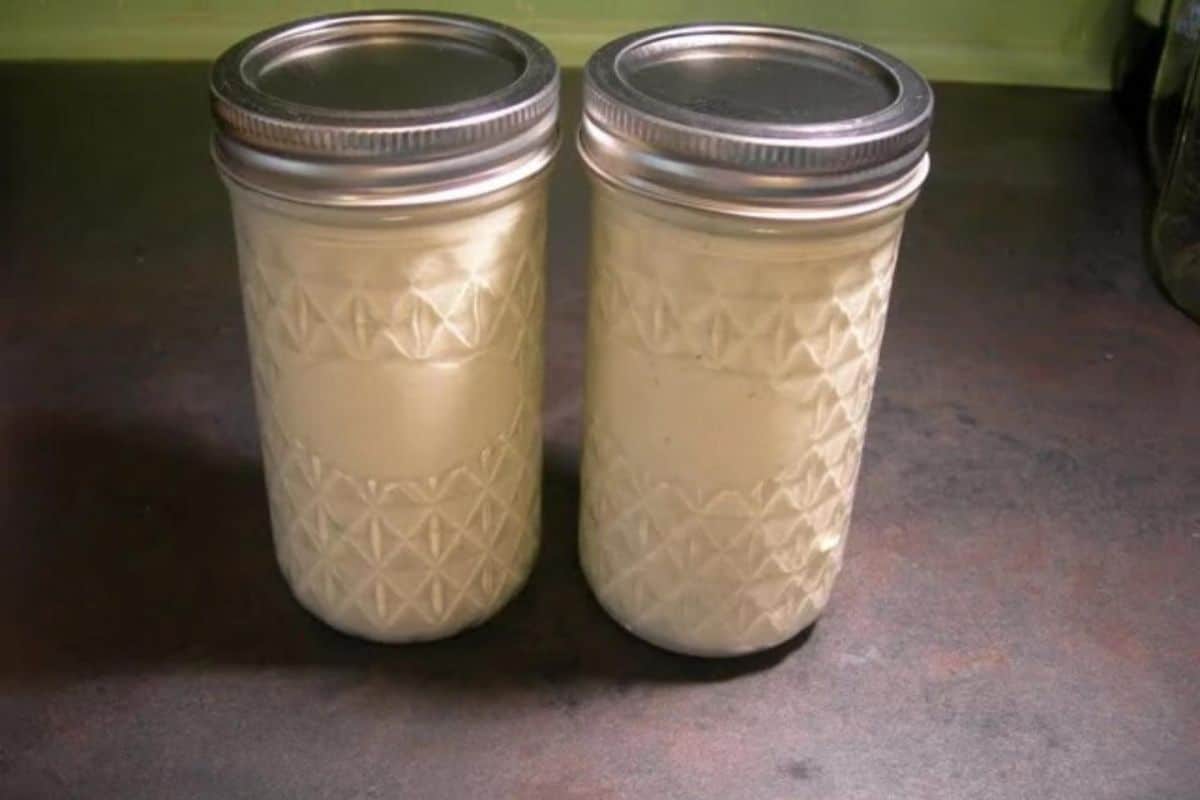 Cucumber salad dressing has the refreshing essence of cucumbers, providing a burst of coolness on a scorching summer day.
The zesty tang of plain yogurt perfectly complements the salad's crispiness, which makes it a fantastic, healthier alternative to using instead of the classic mayo. This dressing is ideal for a light lunch or a refreshing side dish.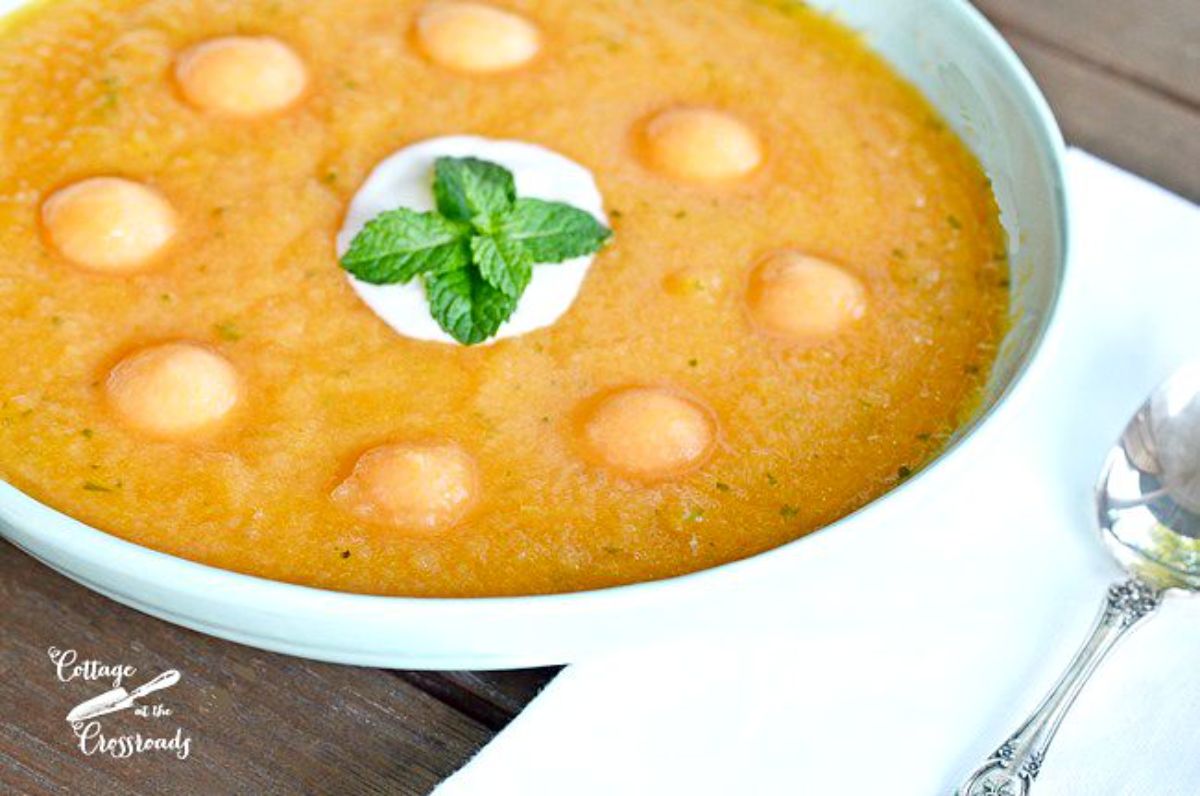 Although this peachy cantaloupe soup recipe calls for vanilla yogurt, you can certainly use plain yogurt to achieve a more delightful balance.
This refreshing and fruity soup bursts with the essence of ripe peaches and succulent cantaloupe. And the combination of the smooth yogurt and the sweet, juicy fruits creates harmony among the flavors.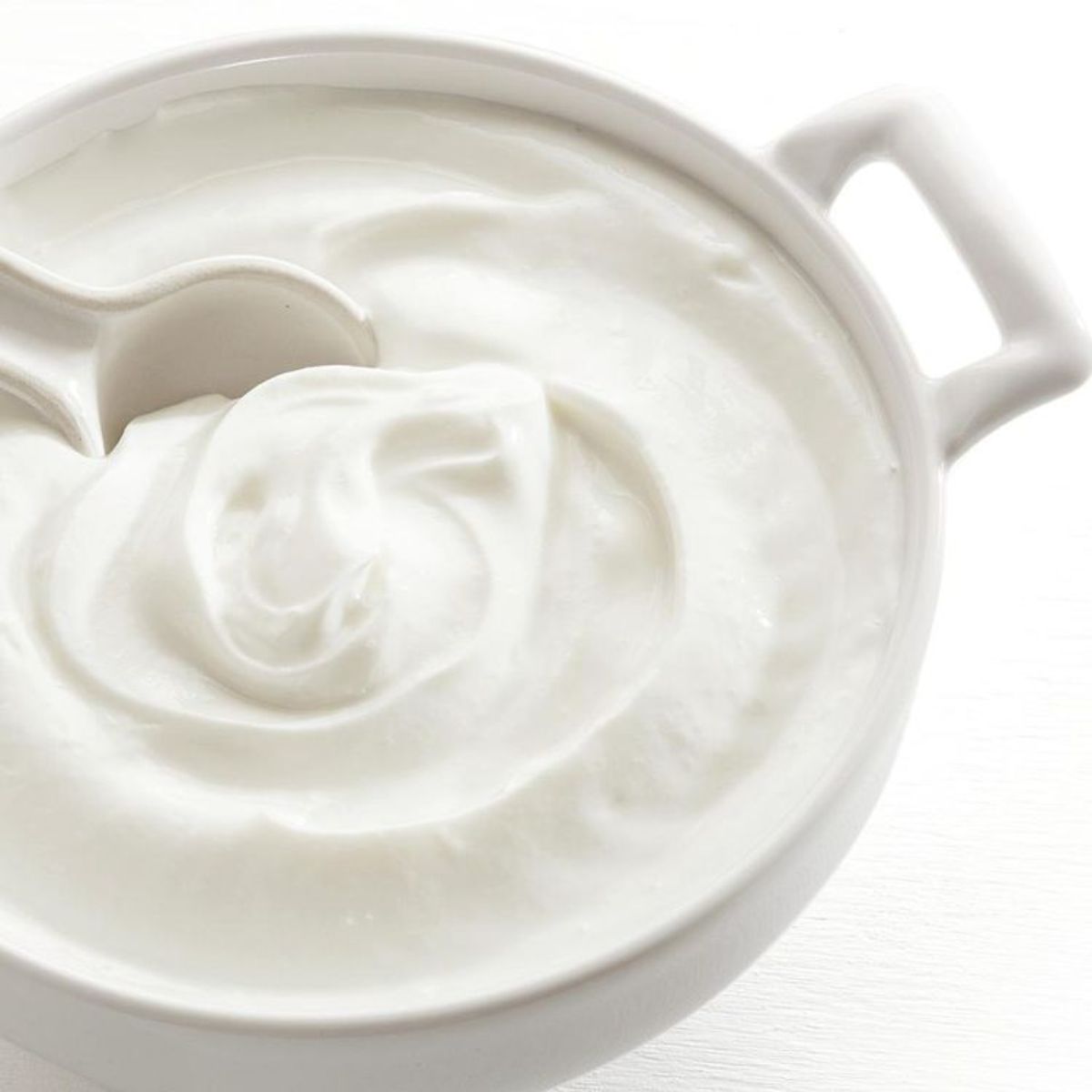 Homemade plain Greek yogurt is a testament to the simple yet remarkable wonders of fermentation. Its velvety texture and tangy notes take your taste buds on a journey of pure delight. Plus, it's a powerhouse of probiotics, promoting gut health.
You can enjoy it in many ways, perhaps with a nutritious breakfast paired with fresh fruits or as a versatile ingredient in savory dishes.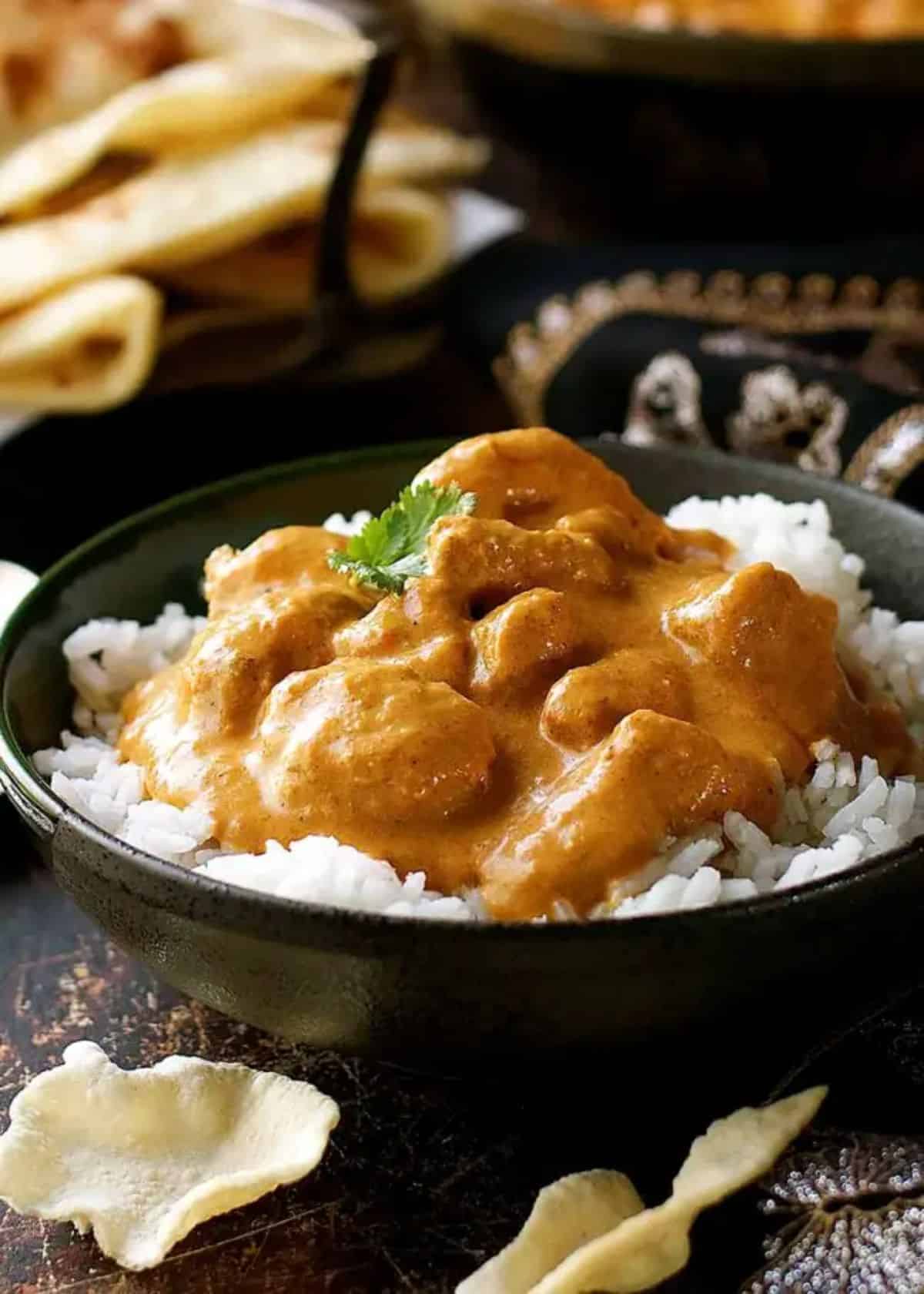 Butter chicken has a way of seducing your palate with its rich and aromatic flavors, likely thanks to the turmeric, chili powder, and ginger involved. The full-fat yogurt helps create a creamy, indulgent sauce tinged with spices that balance it all out.
Whether enjoyed for a cozy dinner or a special occasion, this dish is a true crowd-pleaser.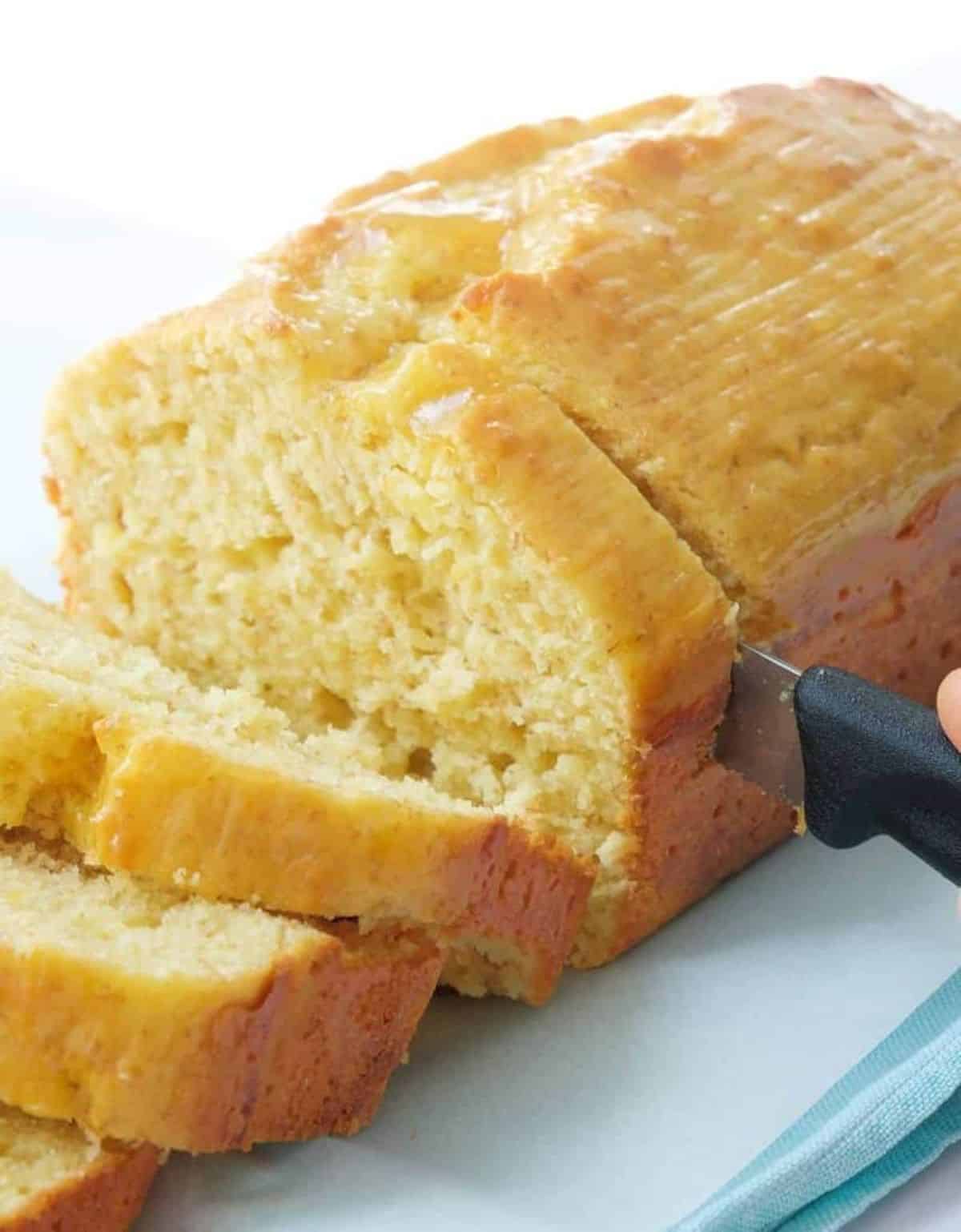 Yogurt cake is a truly delightful confection. The moist and tender crumb, accentuated by the tanginess of plain yogurt, is irresistible.
Treat yourself to this delectable cake for breakfast, as an afternoon bite, or as a sweet ending to a savory meal.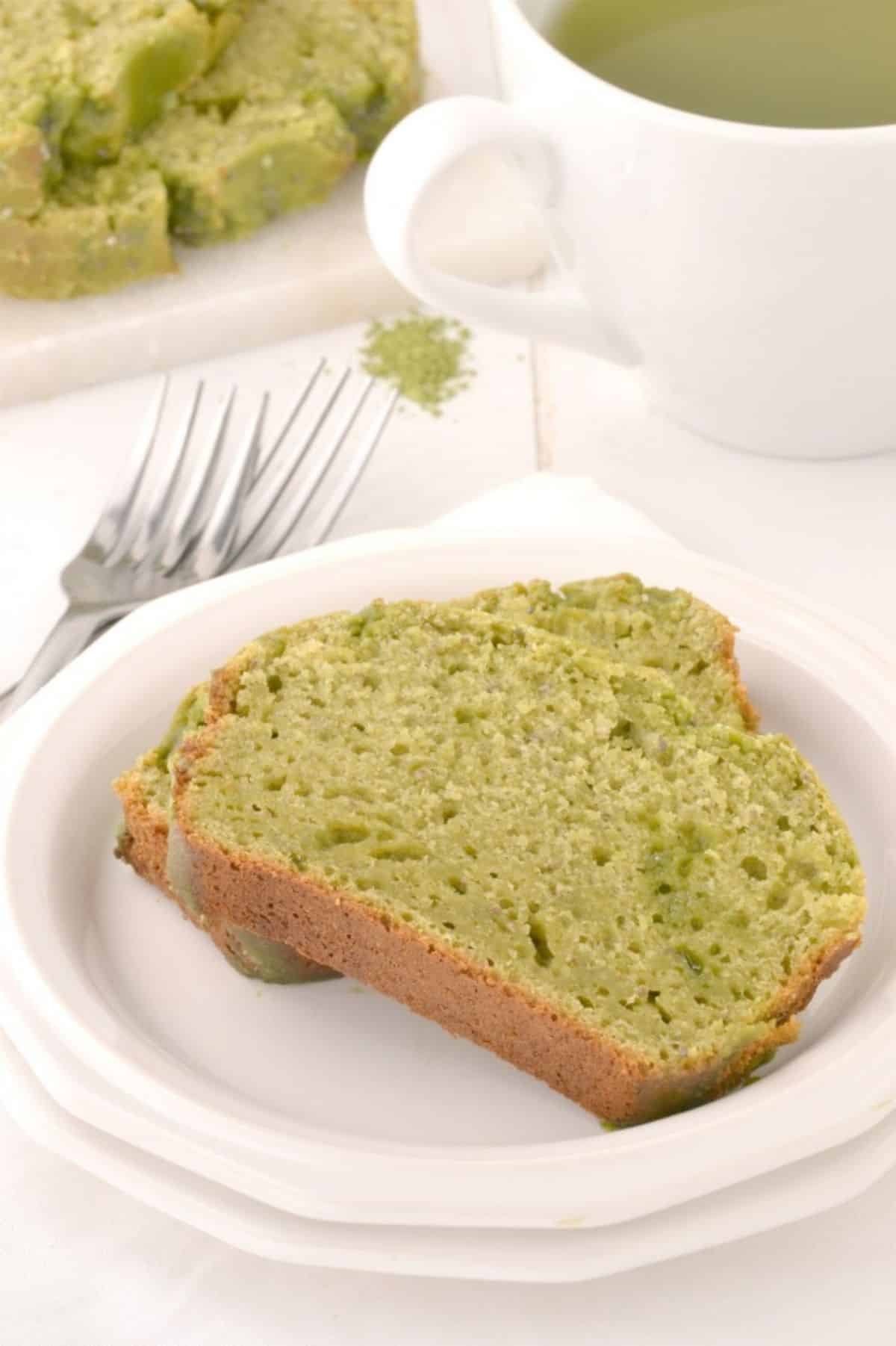 If you want something different from standard yogurt cake and love the grassy taste of green tea, this Green Tea Yogurt Cake recipe is the perfect choice.
This unique creation infuses the subtle bitterness and earthiness of green tea into the moist and delicately rich yogurt cake, resulting in intriguing and highly satisfying bites. We recommend enjoying a slice of green tea yogurt cake as a light afternoon dessert.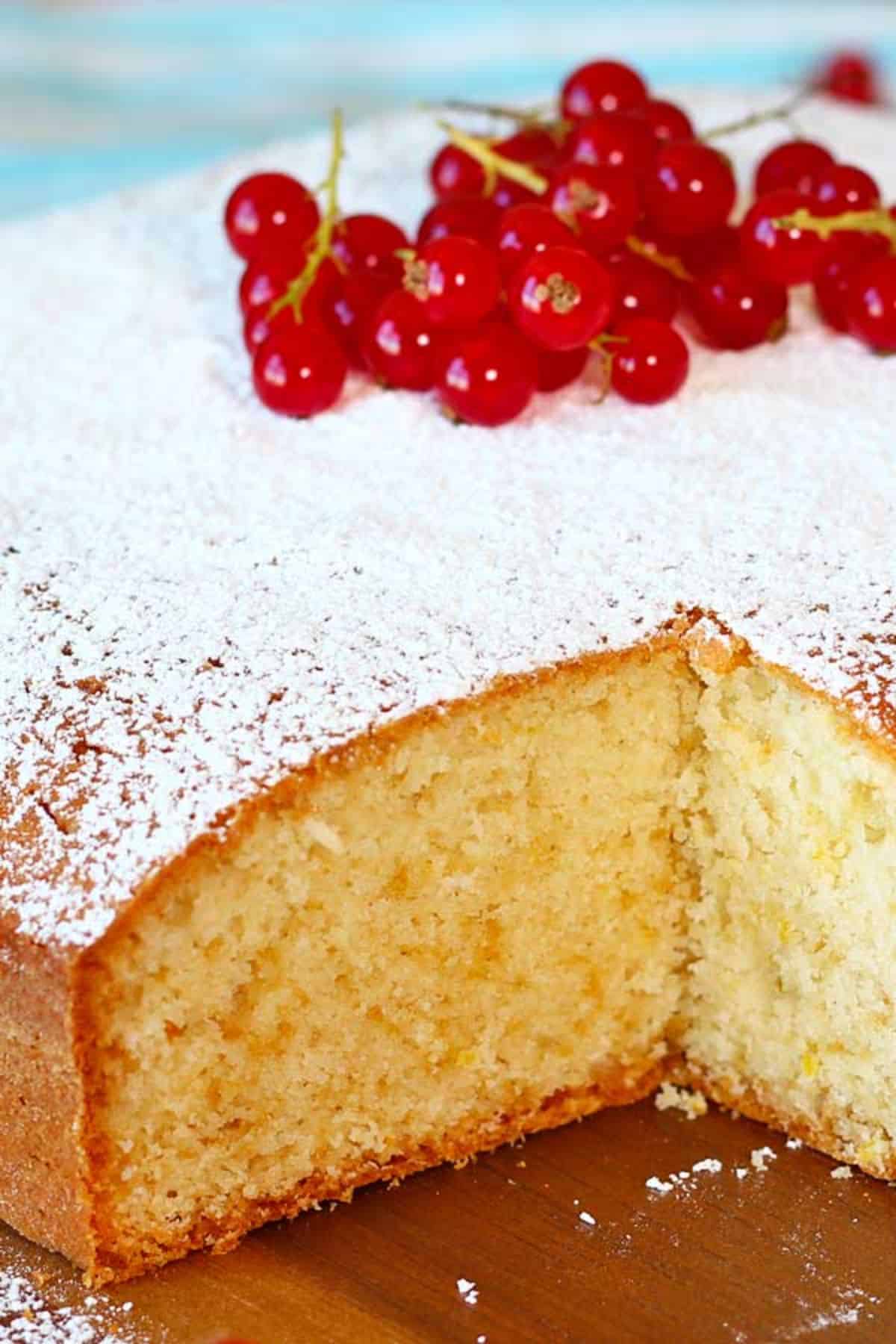 We decided to add another type of yogurt cake because this list wouldn't be complete without mentioning lemon yogurt cake!
Bursting with tangy citrus flavor, this zesty delight is a slice of sunshine on a plate. The bright and refreshing taste of lemon perfectly complements the creamy richness of plain yogurt. This lemon cake will brighten up a weekend brunch or, truly, any meal!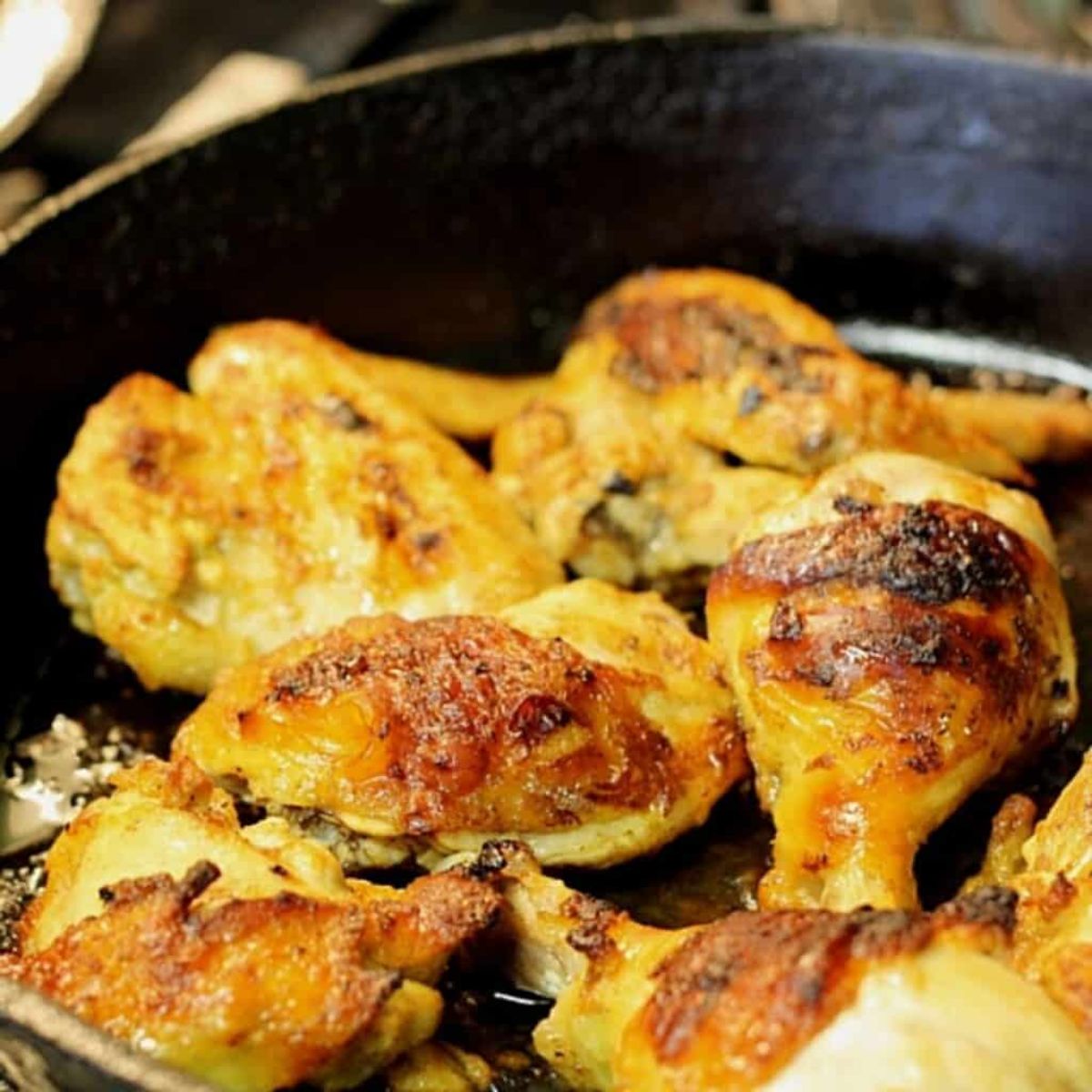 Greek yogurt chicken can offer a succulent, unique, and flavorful twist to your traditional chicken dishes. Plain yogurt's tanginess beautifully coats the tender chicken, infusing it with a delightful sourness and creaminess.
Whether grilled, roasted, or marinated, this dish tantalizes your taste buds with its vibrant and savory flavors, making it perfect for a hearty dinner or as a protein-packed option to support your fitness goals.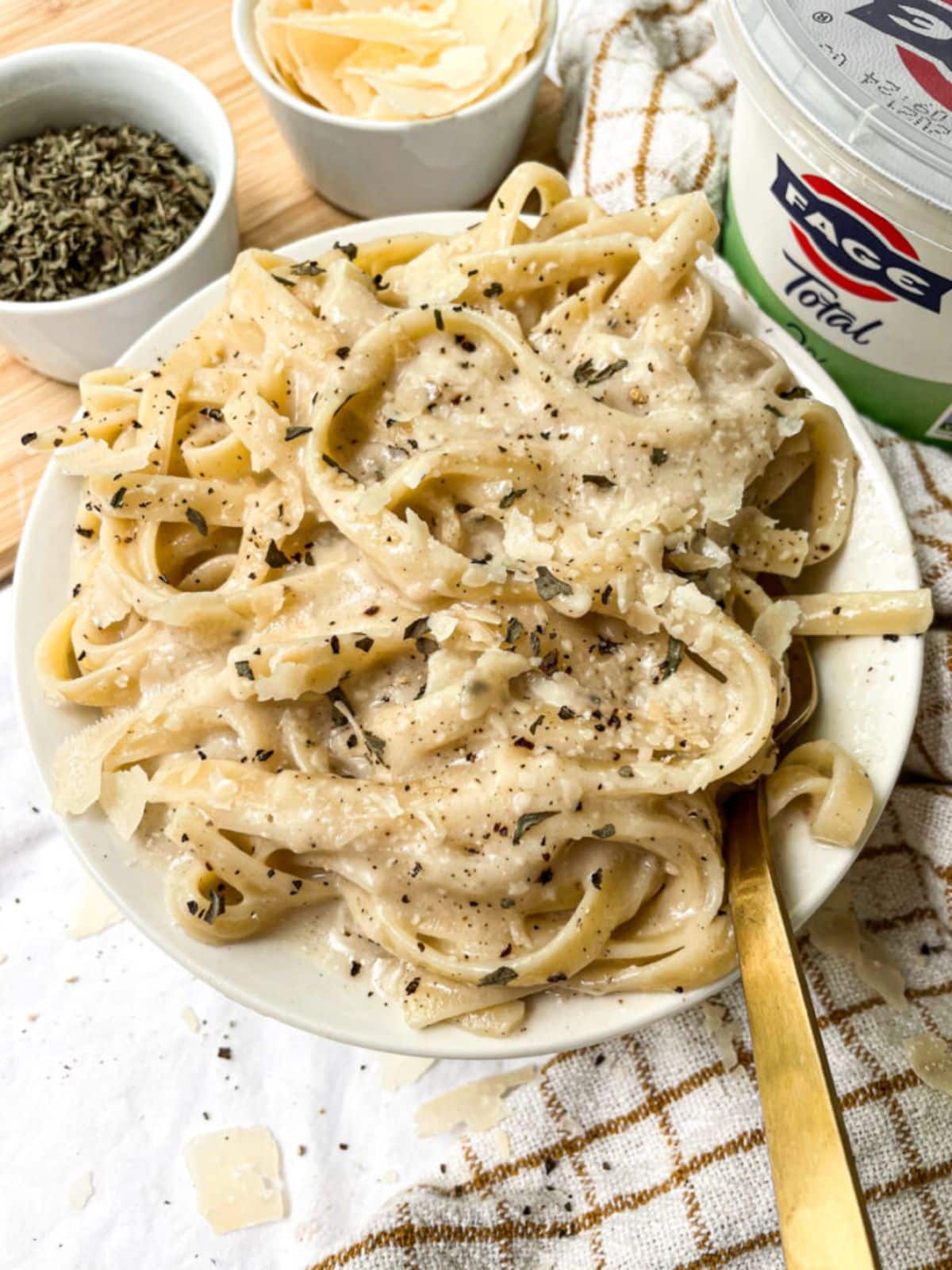 Greek yogurt alfredo sauce, enhanced by the velvety smoothness of plain yogurt and a touch of savory chicken broth, delights the palate with its creamy indulgence.
This sauce exudes a rich and flavorful taste that complements a variety of dishes, whether drizzled over pasta or used as a decadent dip for veggies. Ultimately, it's a healthy and delicious choice suitable for various occasions.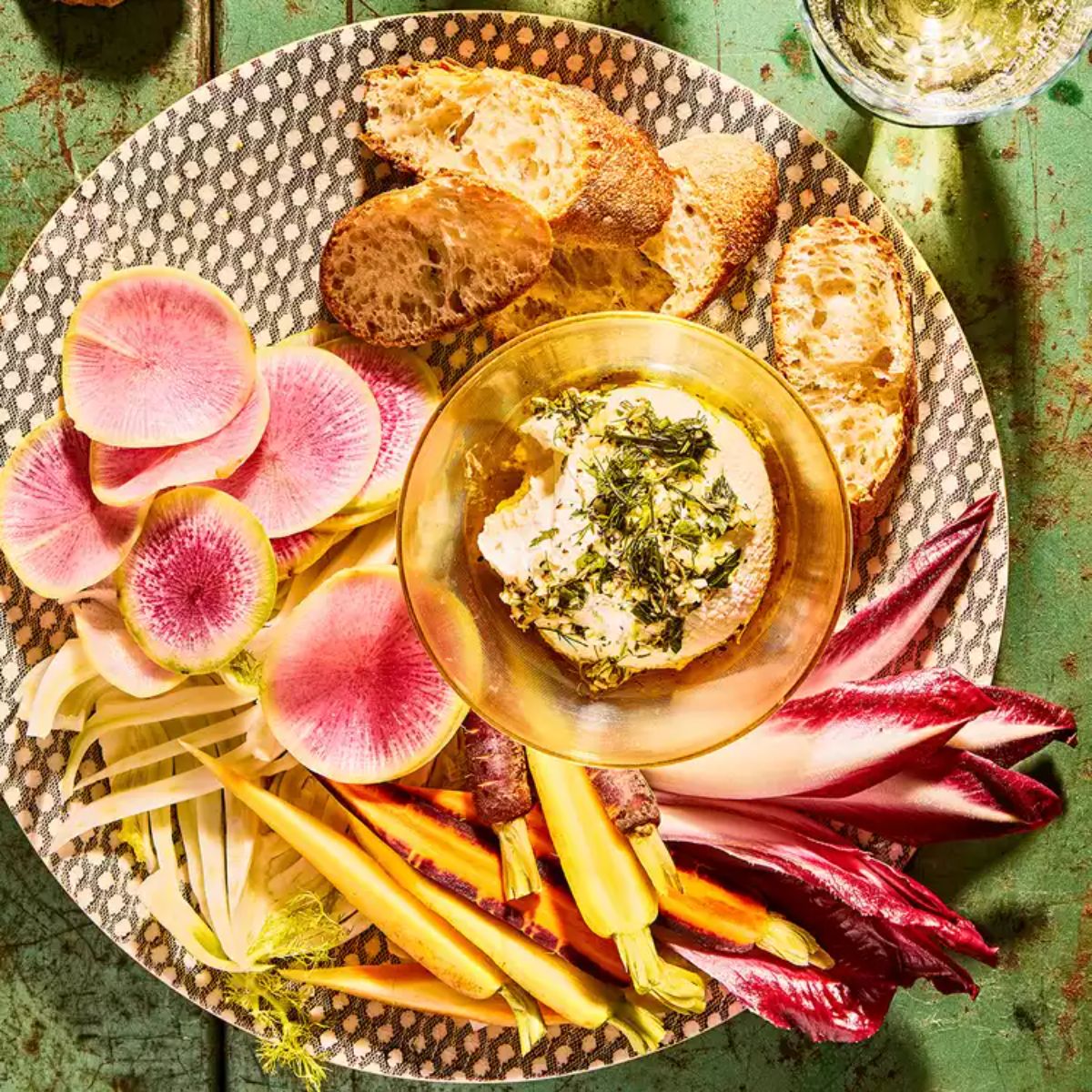 Marinated yogurt cheese, infused with fragrant herbs like rosemary, parsley, and thyme, and a hint of garlic, delivers a burst of savory goodness.
You can spread this cheese on crackers or enjoy it in lunch meat sandwiches. It's also a delicious addition to any charcuterie board or as a flavorful topping for salads. For an extra kick, add jalapenos on top and let the flavors dance on your taste buds!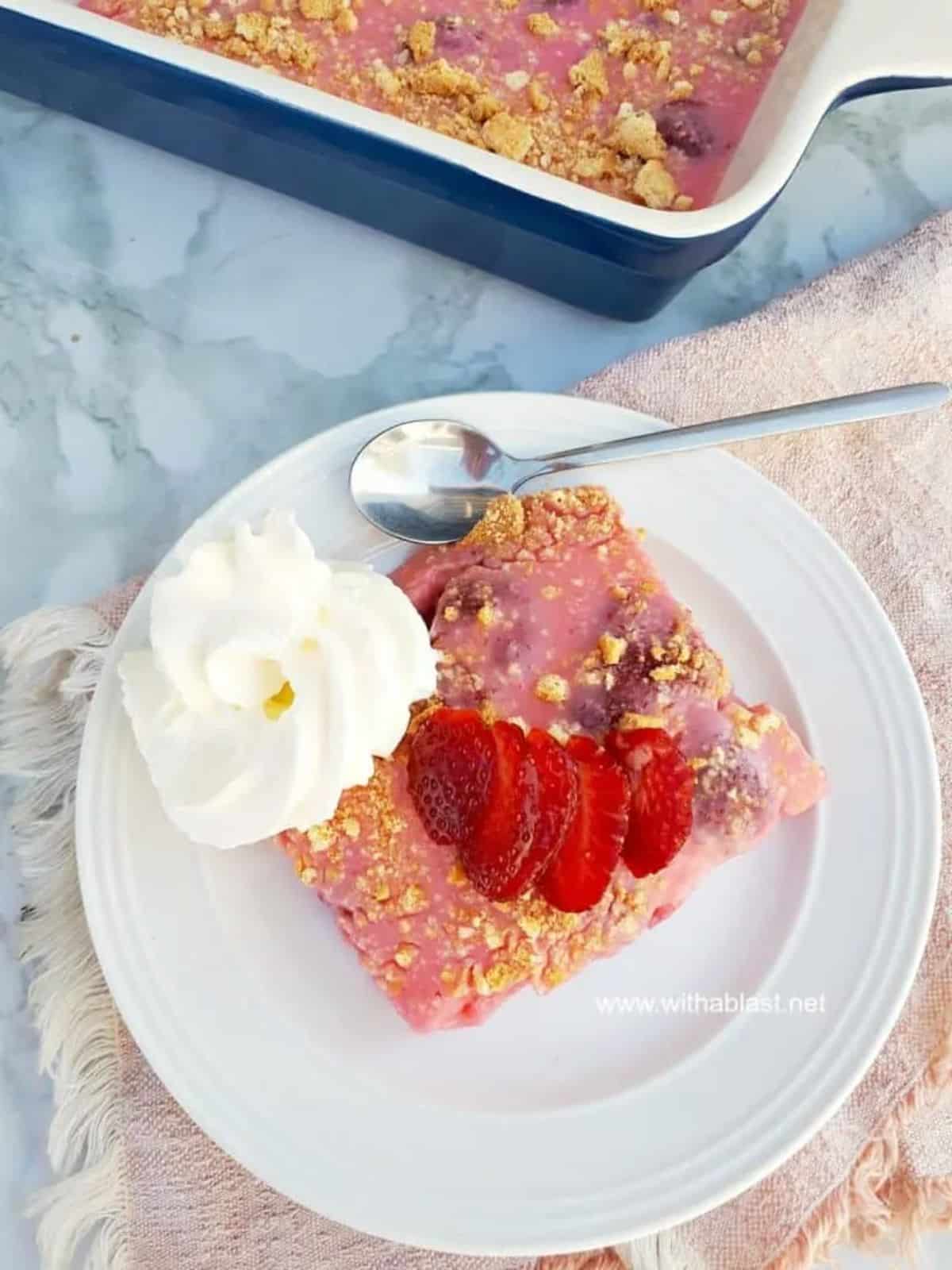 If you'd like to make a vibrant and refreshing dessert, try this strawberry yogurt tart recipe, which showcases the natural sweetness of strawberries.
This tart is perfect for summer gatherings or as a guilt-free treat that satisfies your sweet cravings while incorporating the goodness of yogurt.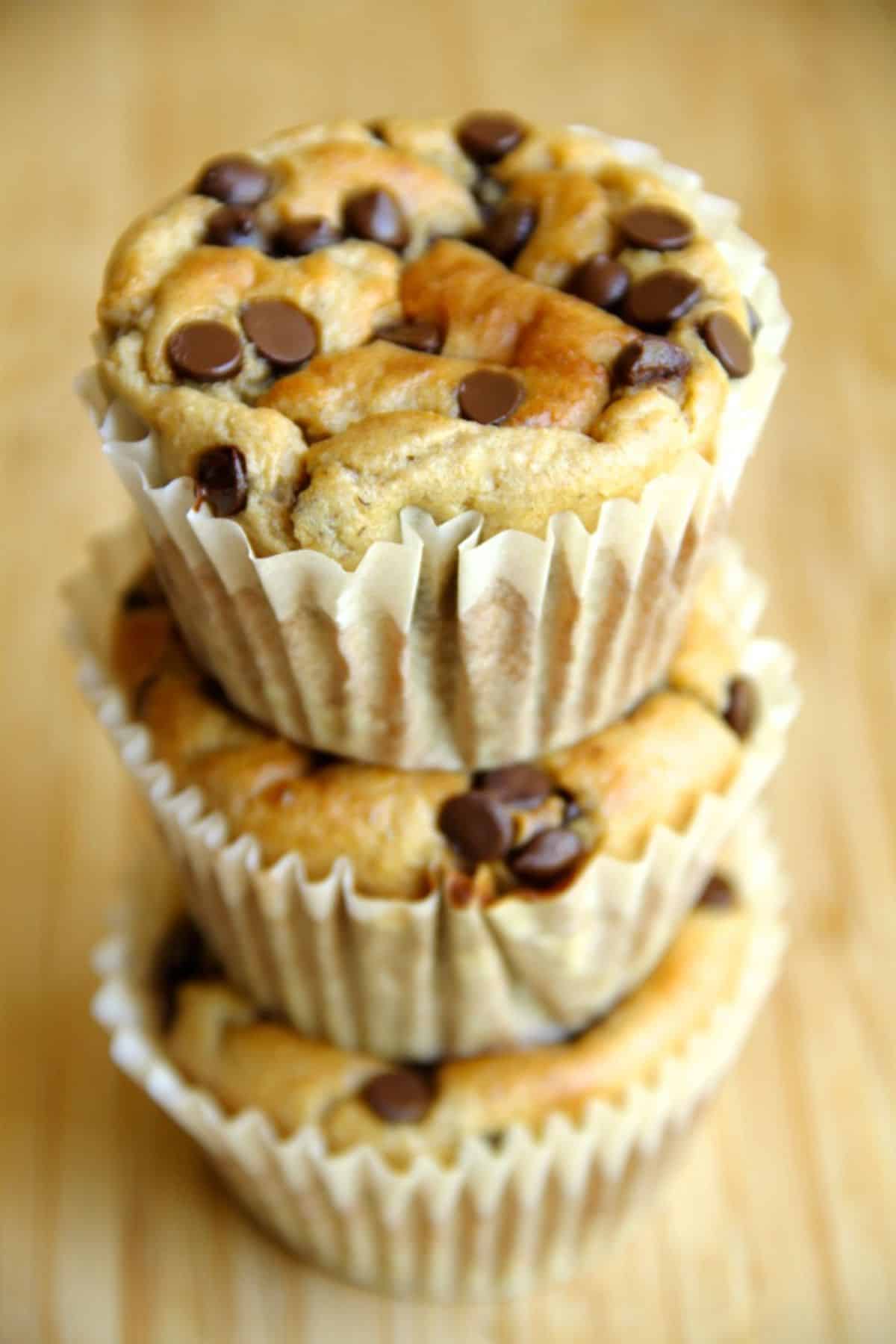 Banana Oat Greek Yogurt Muffins are a wholesome treat packed with natural goodness. The ripe bananas, the subtle richness of plain yogurt, and the earthy, nutty oats create a comforting and satisfying flavor combo.
We recommend preparing these energizing, nourishing muffins for breakfast throughout the week or as an on-the-go snack.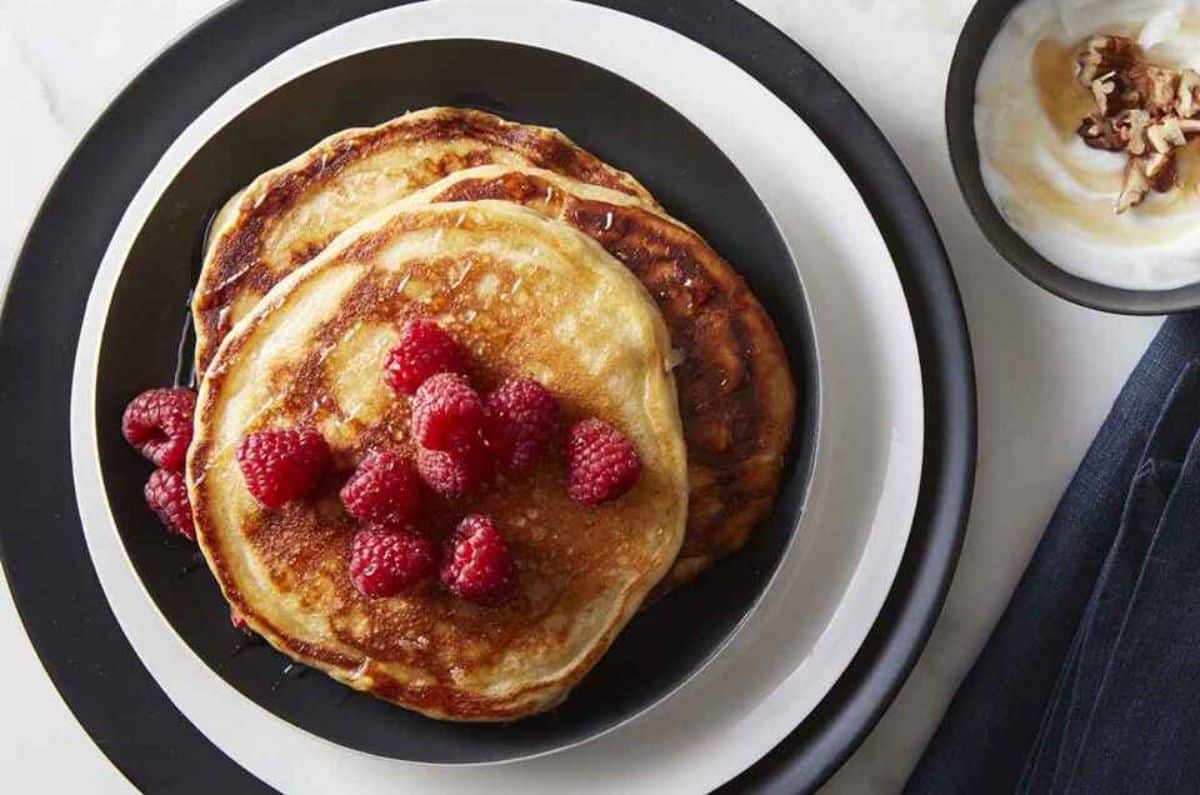 If you're tired of the same old pancakes made with traditional flour, give oat and yogurt pancakes a try. These pancakes boast a hearty, dynamic texture and a comforting aroma and flavor.
These yogurt pancakes are fantastic for a leisurely weekend breakfast or brunch, providing you and your family with a healthy boost of energy to kick-start your days.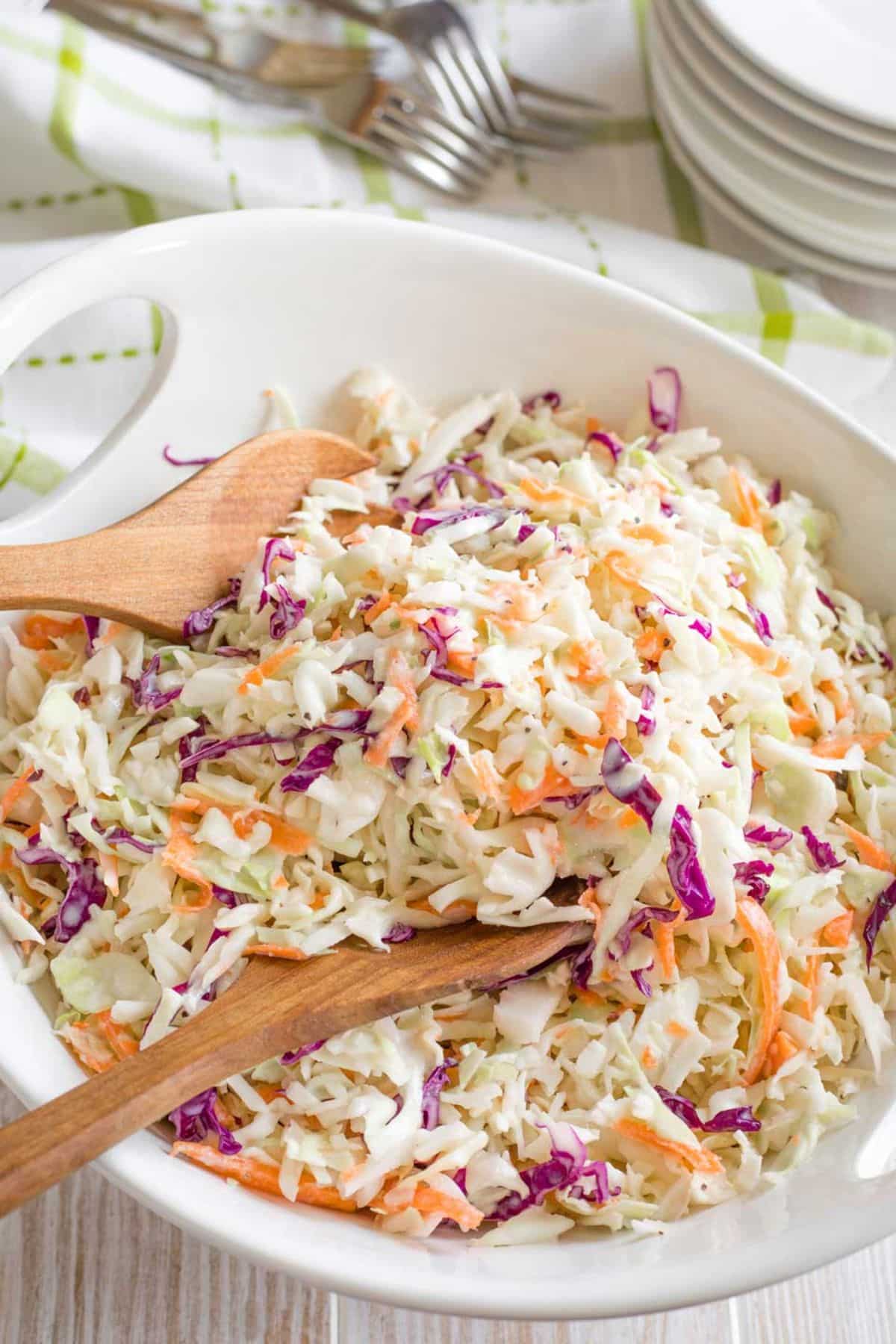 Greek Yogurt Coleslaw offers a fresh and lighter take on the classic side dish that's usually made with mayonnaise.
The creamy texture and tangy flavor of plain yogurt bring a refreshing element to the crisp and crunchy coleslaw veggie mix. This coleslaw is a versatile accompaniment to any meal, be we recommend it for summer barbecues and as a topping for pulled pork sandwiches.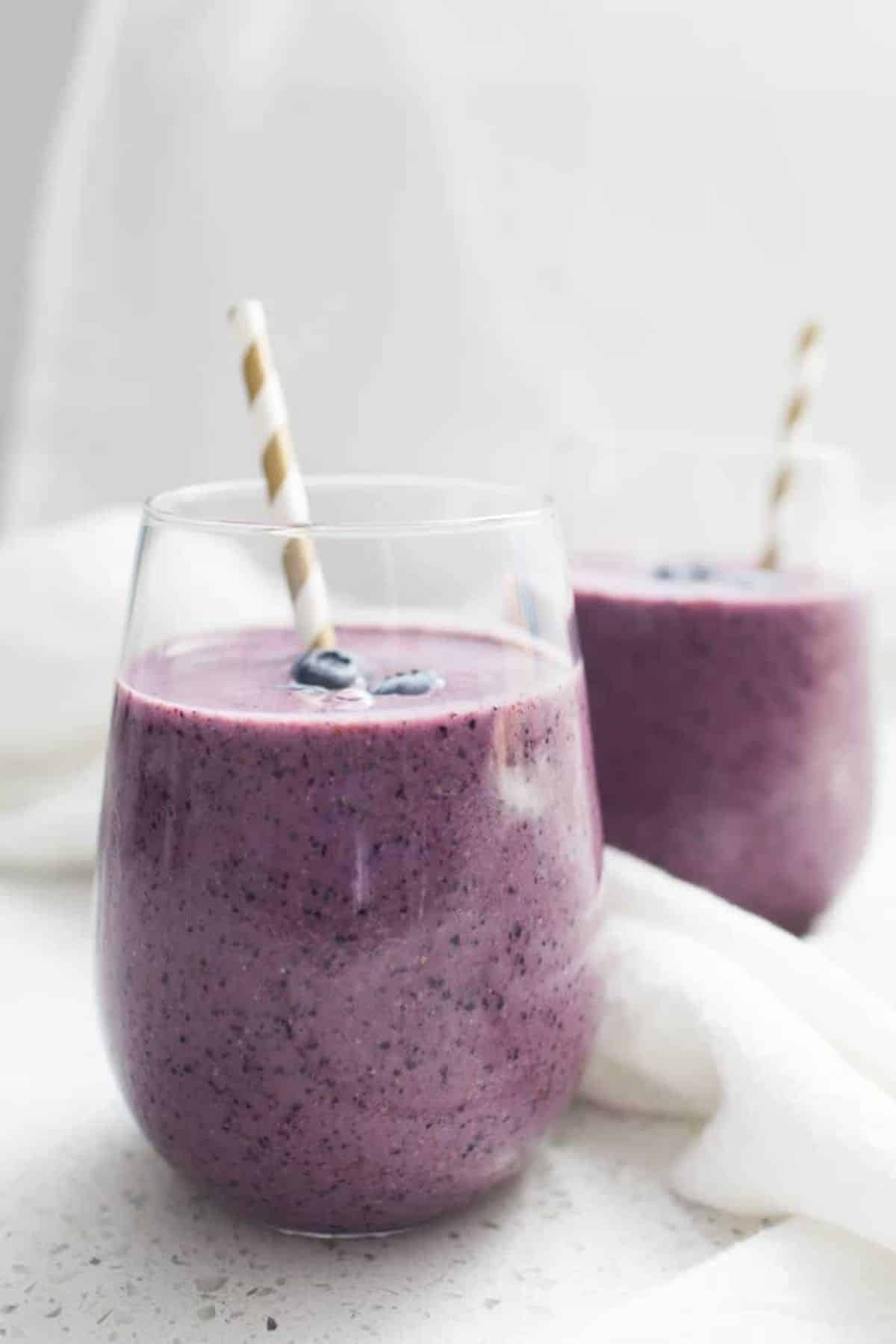 Blueberry Greek yogurt smoothie is a revitalizing and invigorating blend that bursts with fruity goodness. The luscious combination of ripe blueberries and creamy plain yogurt is undeniably refreshing and satisfying.
This antioxidant-packed blueberry smoothie is perfect for a quick and nourishing breakfast or a post-workout pick-me-up.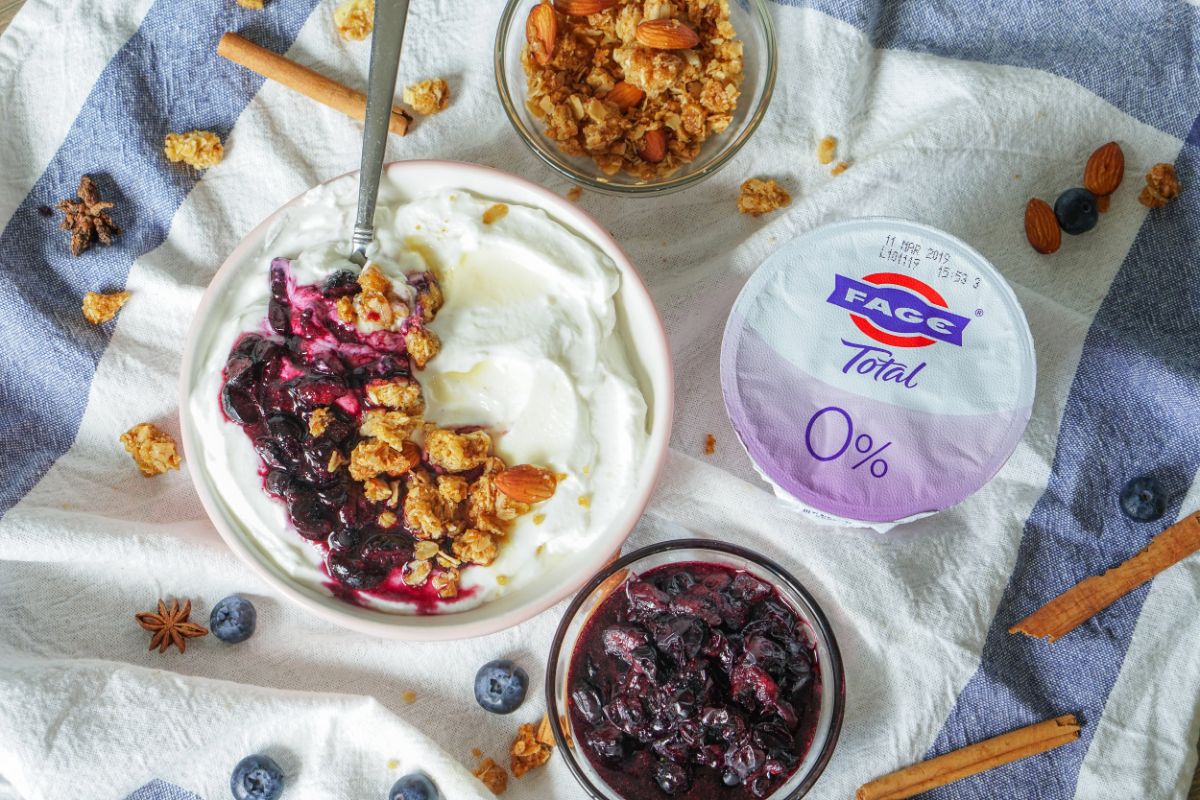 Another blueberry recipe for plain yogurt is a blueberry cobbler yogurt parfait.
This blueberry cobbler yogurt parfait is a delectable treat that offers the best of both worlds: blueberries' sweet juiciness and plain yogurt's tart creaminess. This parfait is an indulgent yet guilt-free dessert or wholesome snack ideal for any time of the year.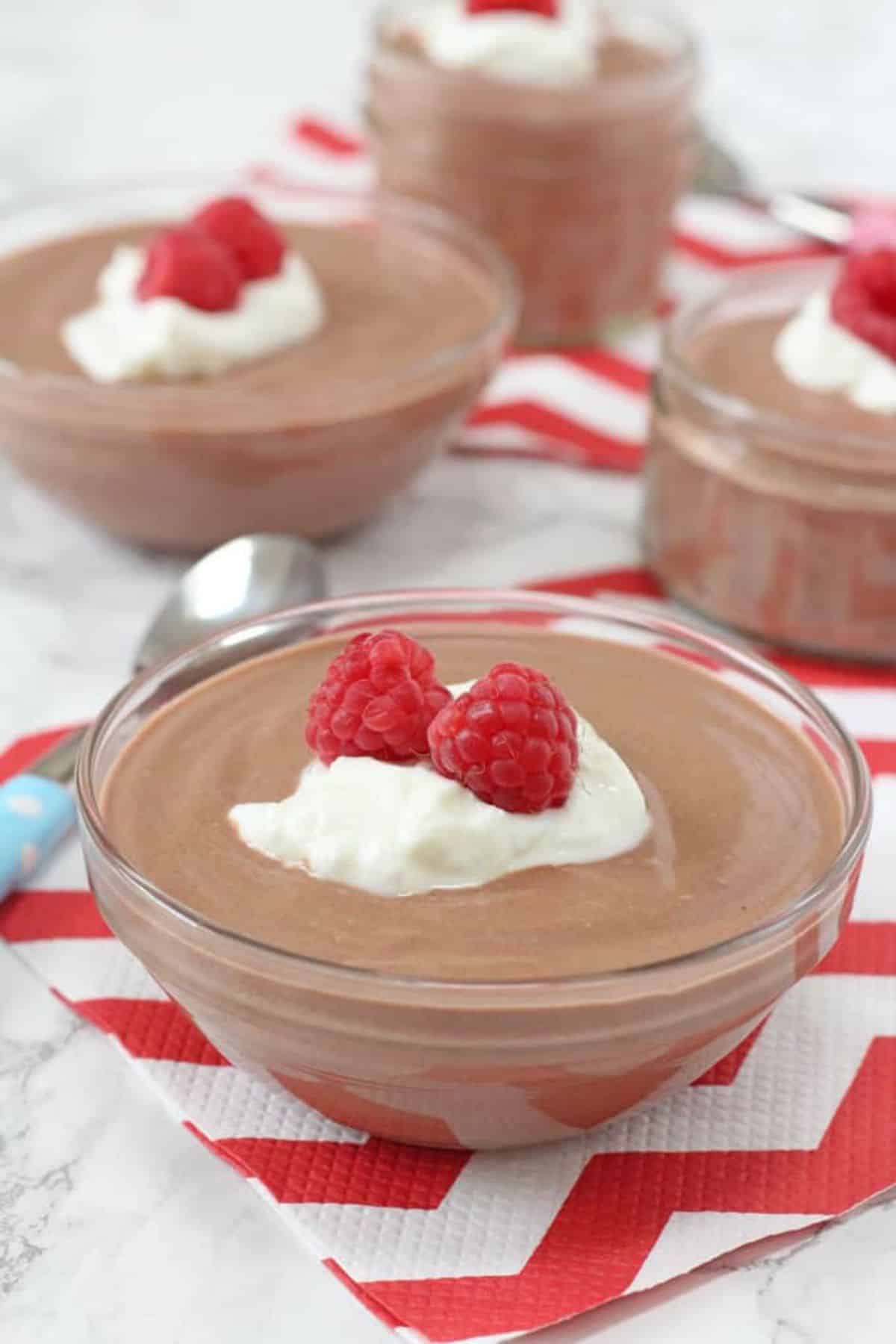 Greek yogurt chocolate mousse is a velvety, rich, and decadent dessert that satisfies chocolate lovers' cravings. The combination of rich cocoa and creamy plain yogurt creates a luscious texture and a delightful, indulgent flavor.
Whether you enjoy it as an after-dinner treat or as a special occasion dessert, this heavenly mousse is a healthier alternative that doesn't compromise on taste.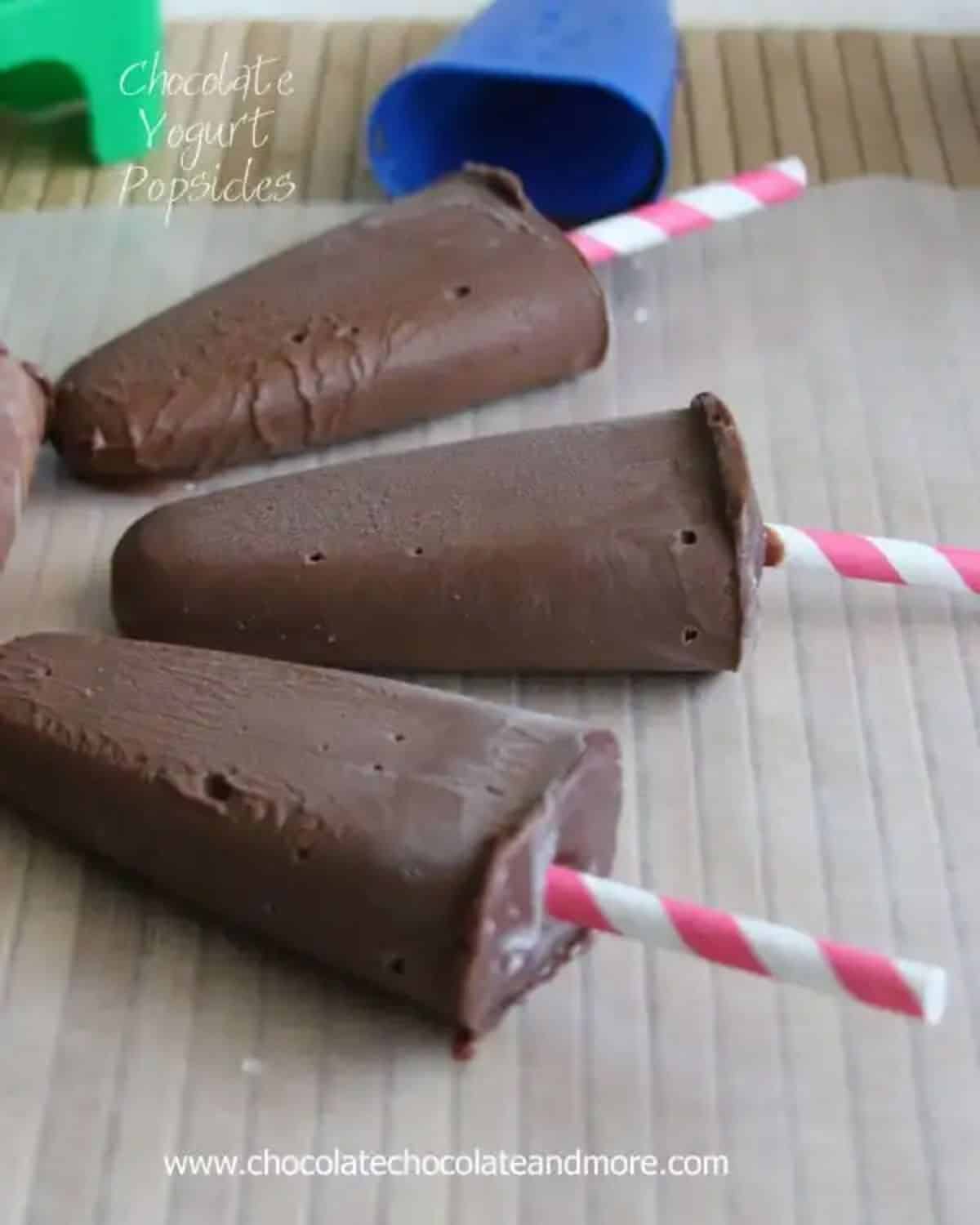 If you're hoping to make for a cool, creamy, unique treat in the summertime, these chocolate yogurt popsicles are frozen delights that'll leave you with a delightful sensation with every lick.
They combine the richness of chocolate with the refreshing tang of plain yogurt, thus able to satisfy anyone's sweet tooth.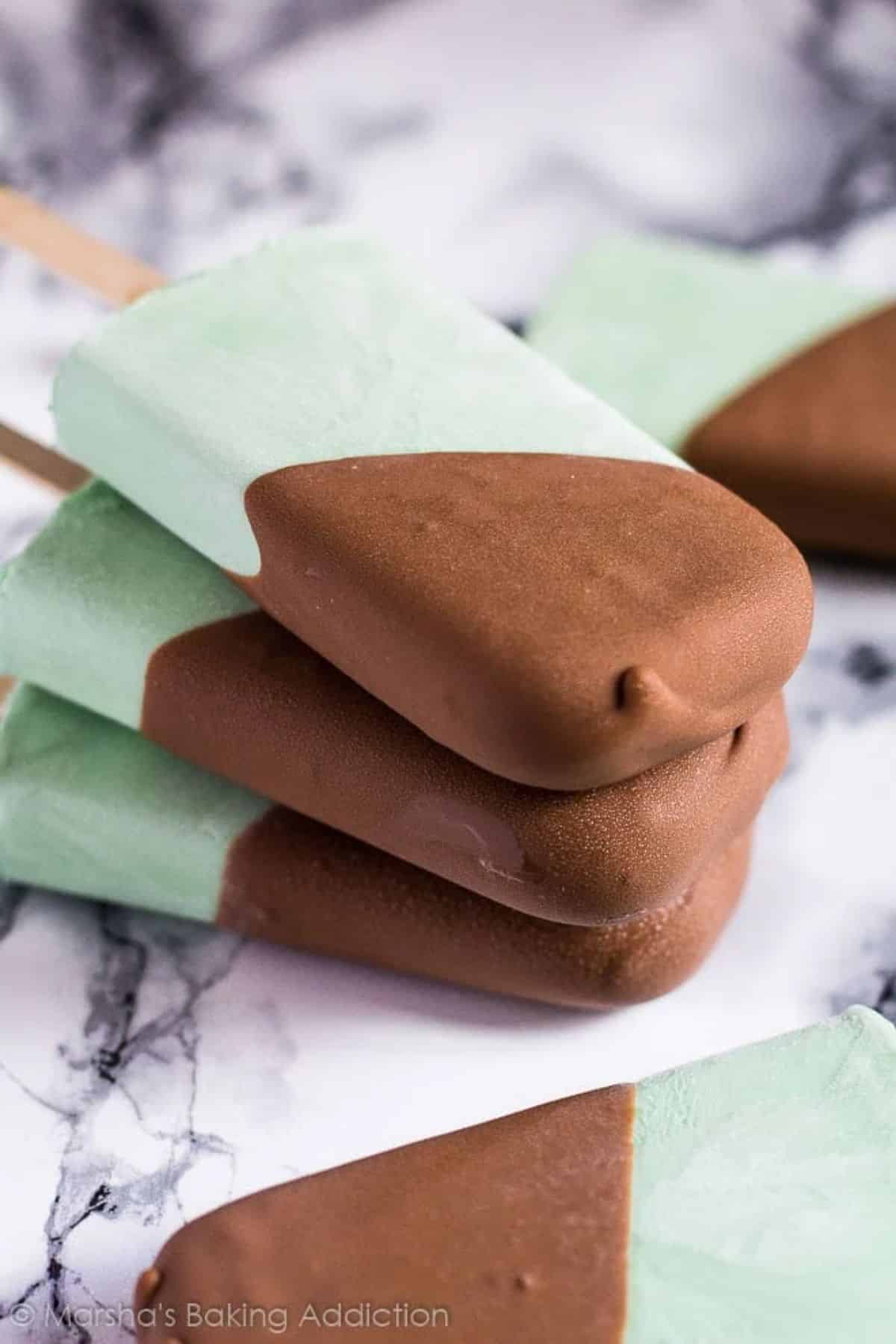 Who can deny the satisfying combination of mint and chocolate? And when you add yogurt to the mix, you get an irresistibly refreshing and creamy treat.
Mint chocolate chip Greek yogurt popsicles offer a delightful and unique balance of cool minty flavor and rich chocolatey goodness. Make these for a kids' birthday party or backyard barbecue.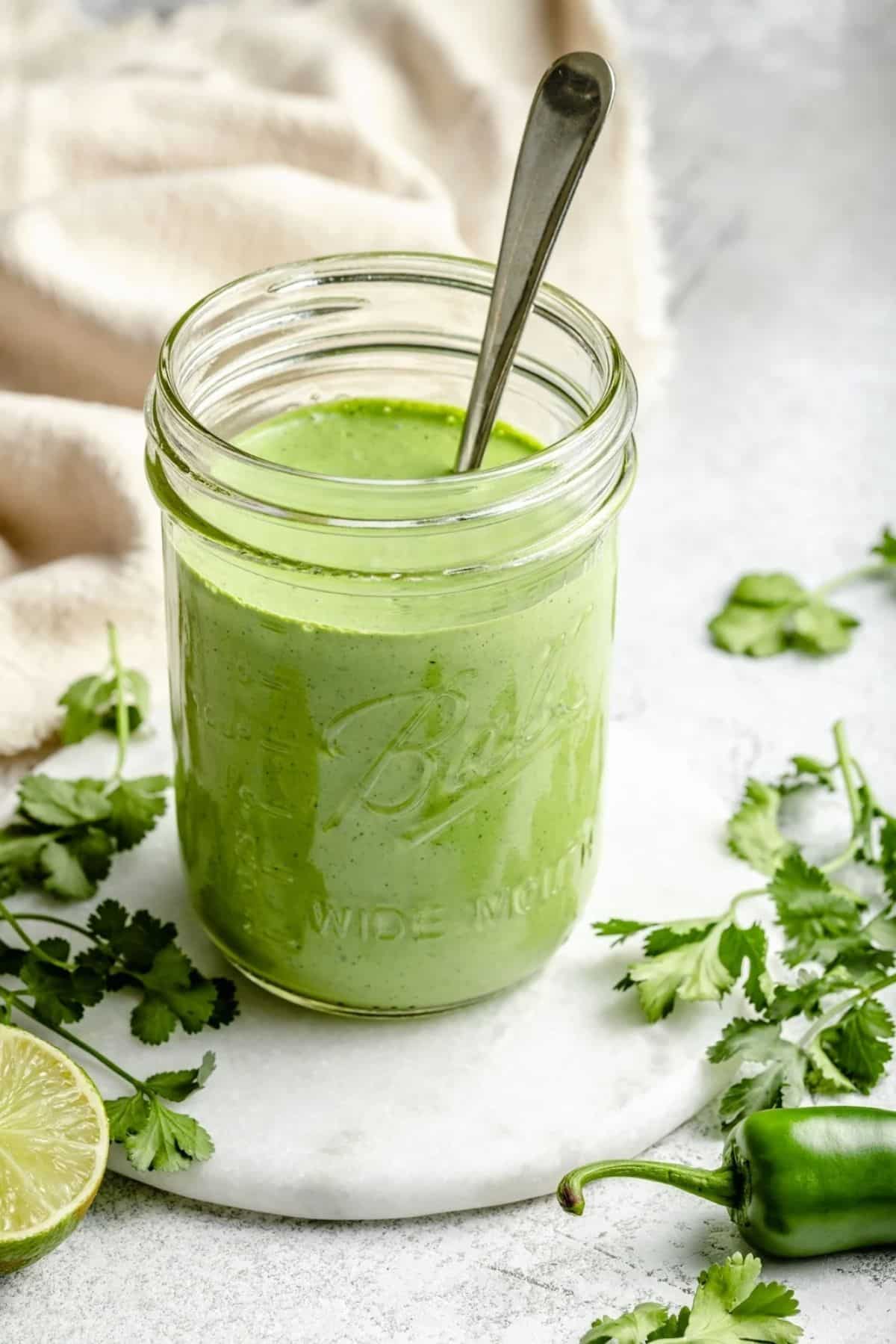 The zesty notes of cilantro combined with the heat of spices create a tantalizing taste that will awaken your palate in this spicy cilantro yogurt sauce.
You can slather it on grilled meats like chicken, drizzle it over roasted veggies like broccoli, or use it as a dip for crunchy snacks. This versatile sauce is perfect for adding a kick to your meals.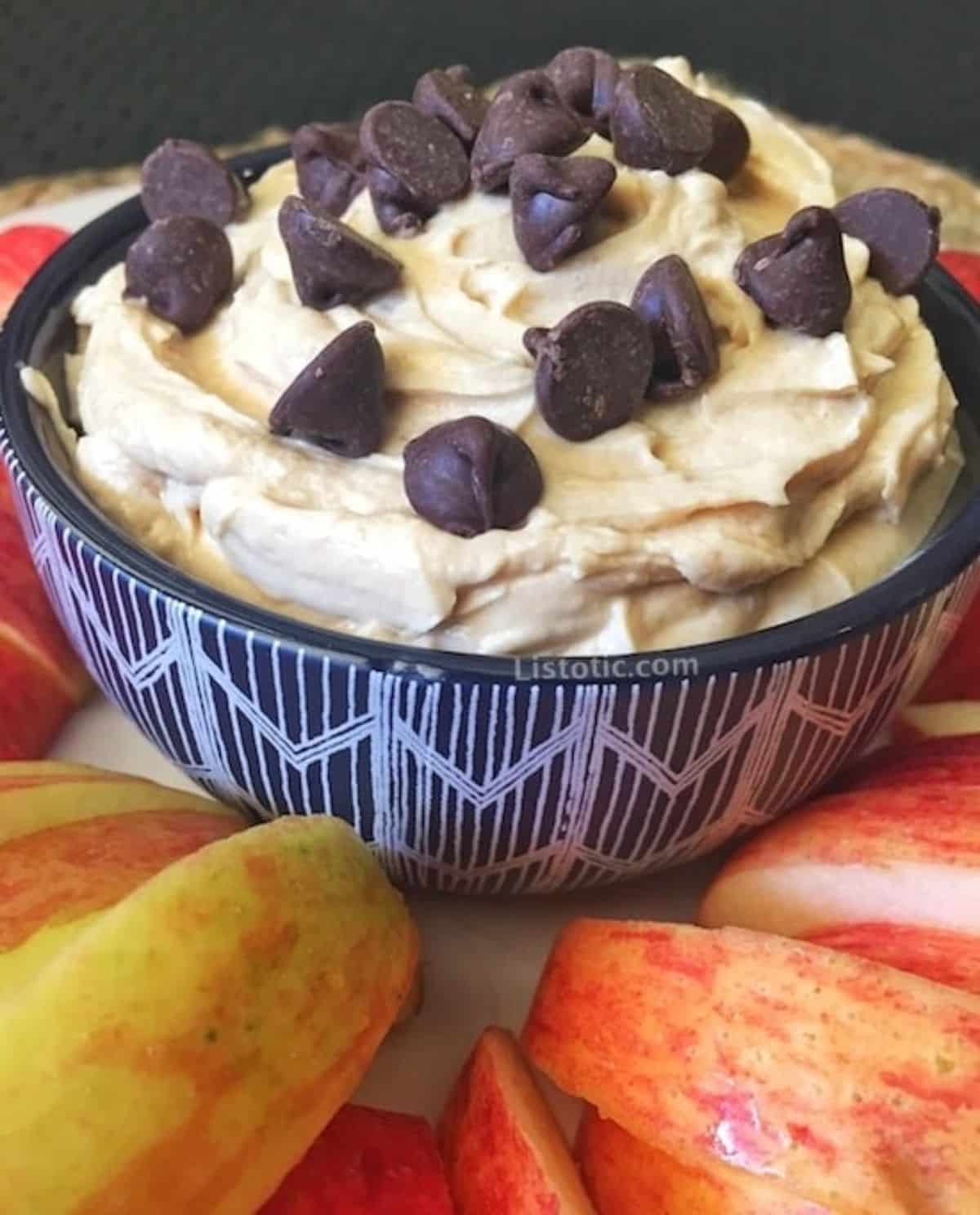 You're in for a treat with this amazingly simple 3-ingredient healthy peanut butter dip. Indulge in the creamy goodness of plain Greek yogurt blended with the rich and nutty flavor of peanut butter, then sweeten things up with just a touch of honey.
This delectable dip is fantastic for pairing with sliced fruits, pretzels, or even spreading on whole-grain toast.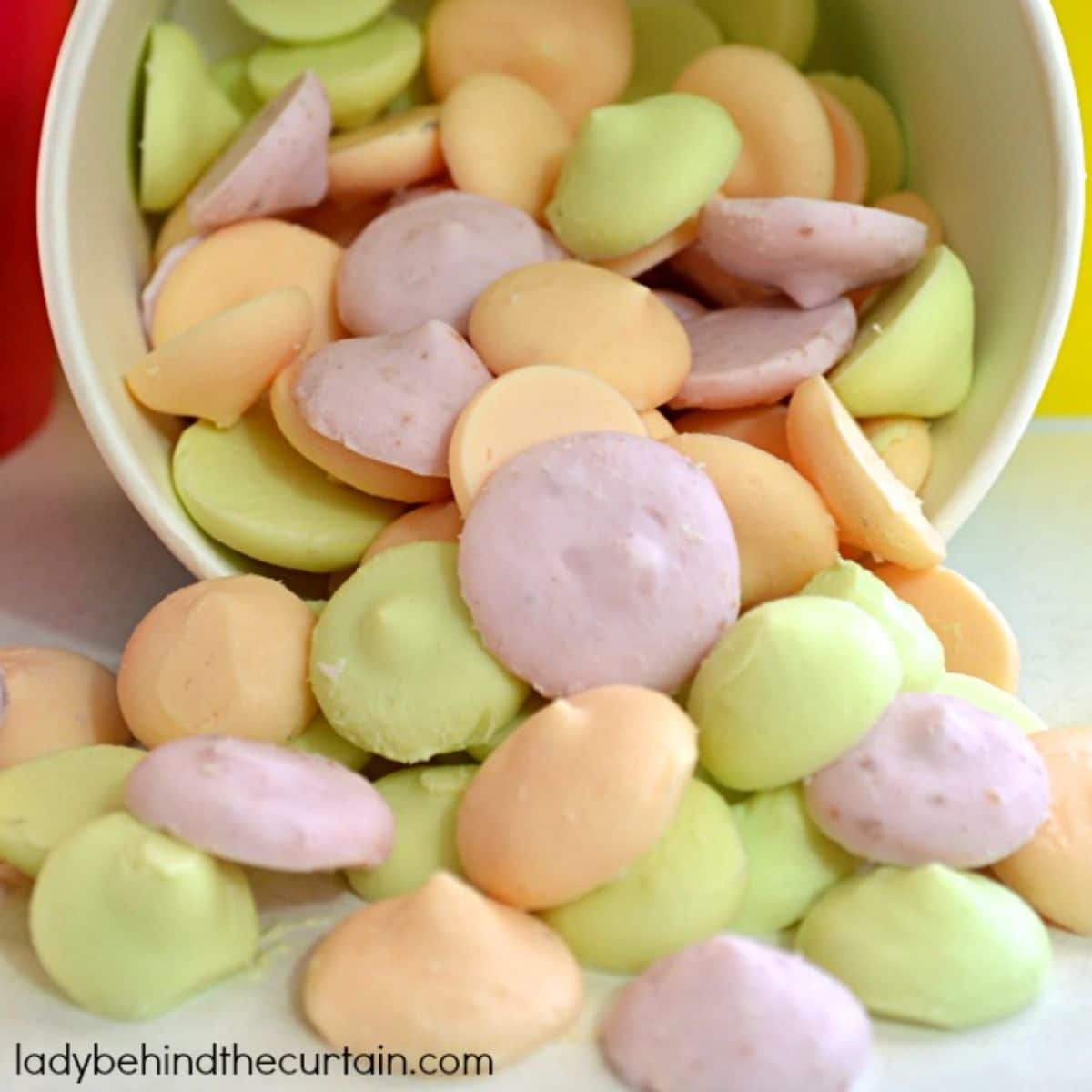 Frozen yogurt buttons are bite-sized morsels of pure joy made with creamy, velvety yogurt.
You can use various flavors of yogurt - including plain yogurt - to make a colorful mix in the final result, which is perfect for birthday parties and other fun events.
If you'd like to make a yogurt chicken but don't consider yourself a master chef, try this easy yogurt chicken recipe out and be surprised at how simple it is to make something so tasty!
With the help of garlic and thyme, combined with tangy plain yogurt, this yogurt chicken is truly irresistible - and only takes about 35-45 minutes in the oven.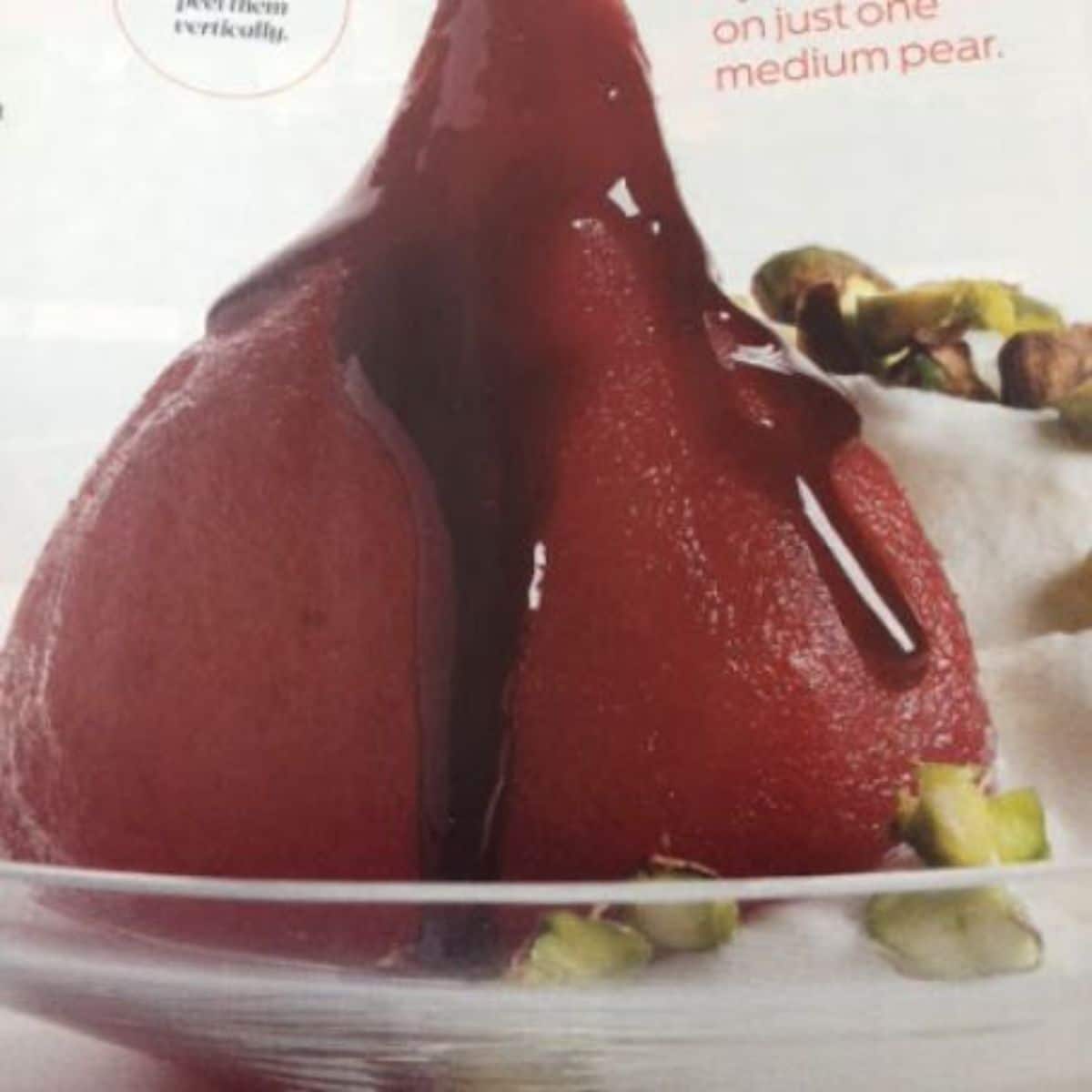 Imagine appeasing your taste buds with an exquisite combination of wine-infused pears and a luxurious, creamy, and velvety Greek yogurt cream.
Each bite is a harmonious blend of sweet, fruity notes and a luscious, slightly tangy creaminess, making a truly elegant dessert that's perfect for sophisticated occasions.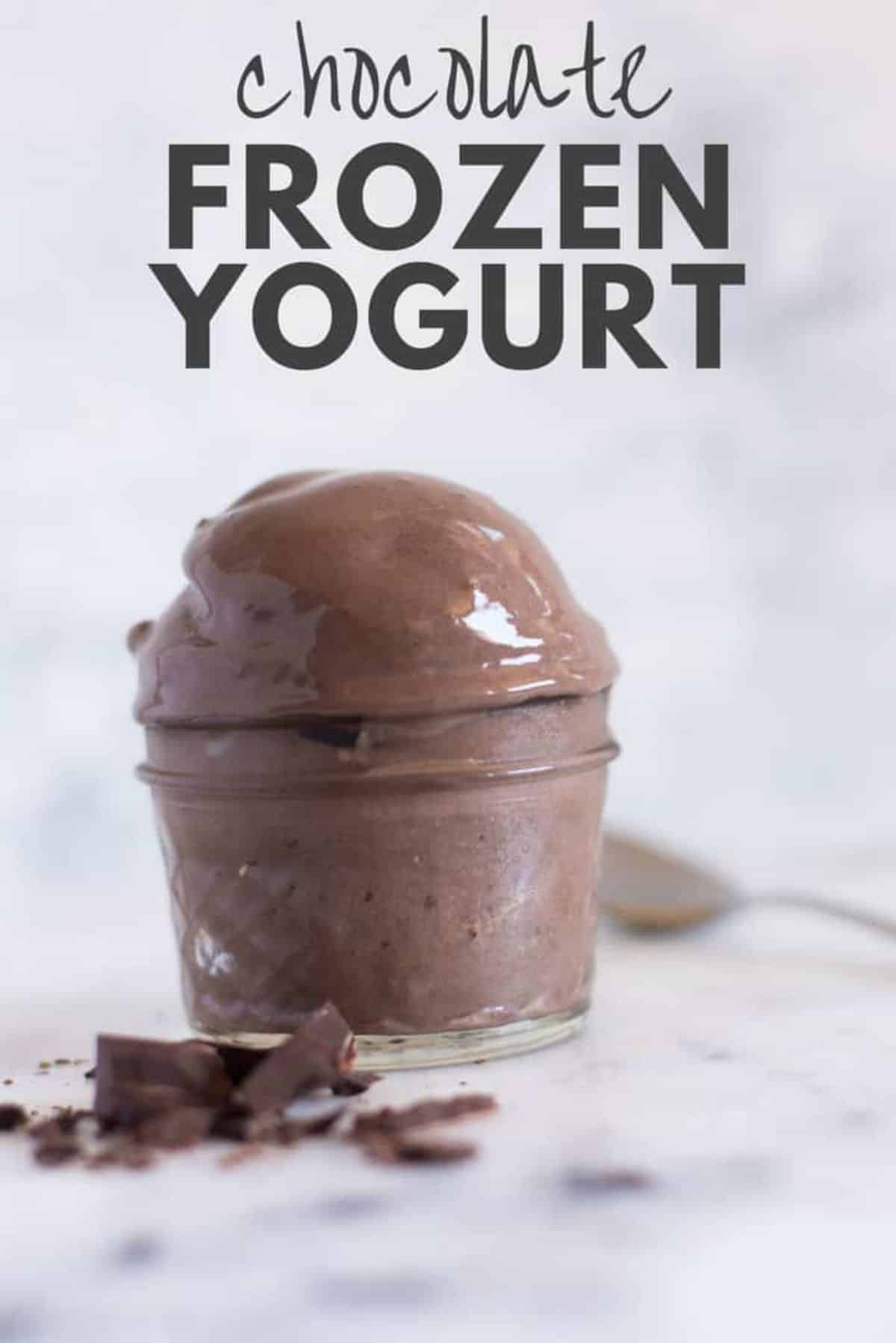 The velvety texture of this chocolate frozen yogurt dessert will glide over your taste buds, delivering a decadent and rich chocolate flavor that is sure to indulge your sweet cravings.
It's ideal for a warm summer day or after-meal dessert, allowing you to treat yourself while also reaping the benefits of plain yogurt's nutritional goodness.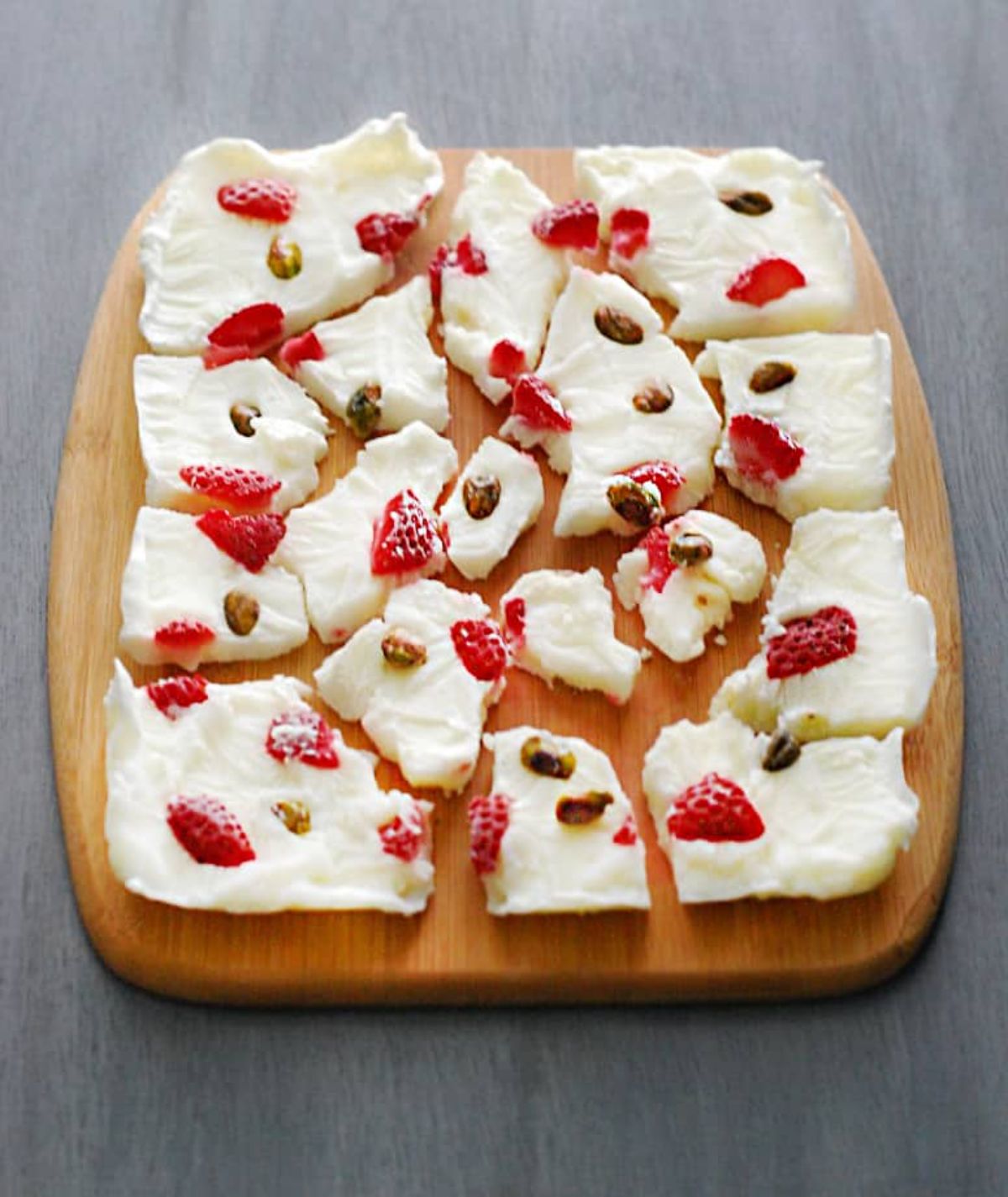 Last but not least is yogurt bark, an easy-to-make snack that you can customize to your heart's content.
Simply mix classic Fage yogurt with pistachios and strawberries - then freeze. Break into pieces when you're ready to indulge in a delectable treat with a delightful crunch.