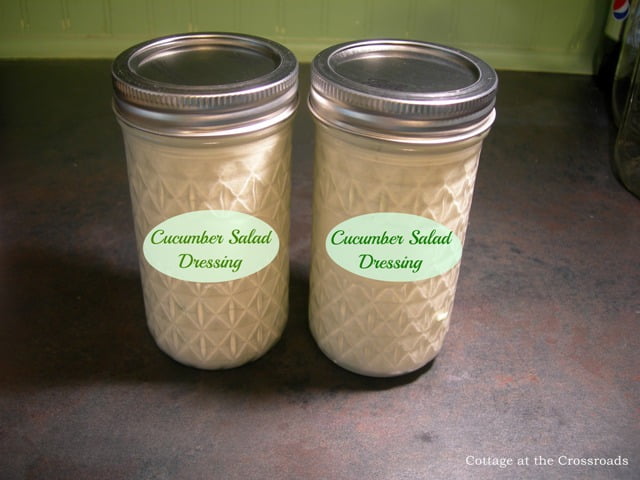 I have a salad dressing for you today that is made with fresh cucumber, and it is the best tasting salad dressing that I have run across in a long time.
My mother introduced it to me. I had given her some of our homegrown cucumbers, and she found the recipe for this dressing in an old cookbook. She was so pleased with it that she asked me to taste it. It was so refreshingly good!
This post may contain Amazon or other affiliate links. As an Amazon associate, I earn from qualifying purchases. If you purchase anything through any affiliate link, I may earn a small commission at no extra charge to you. All opinions are my own.
I immediately copied down the recipe and made some myself. Everyone that tasted it loved it.
It is so good with our favorite, a salad of tomatoes, onions, and cucumbers. But it would be equally good on a lettuce wedge, a garden salad, or used as a dipping sauce.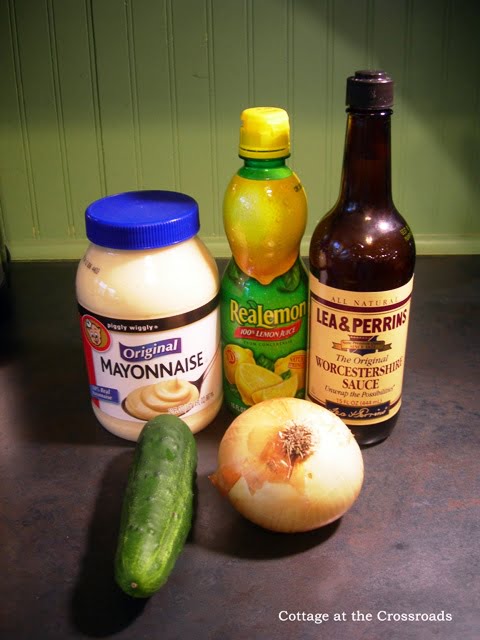 To make this dressing, you will need 1 medium sized cucumber, 1 small onion, lemon juice, mayonnaise, Worcestershire sauce, garlic salt, and sugar. (I substituted Splenda.)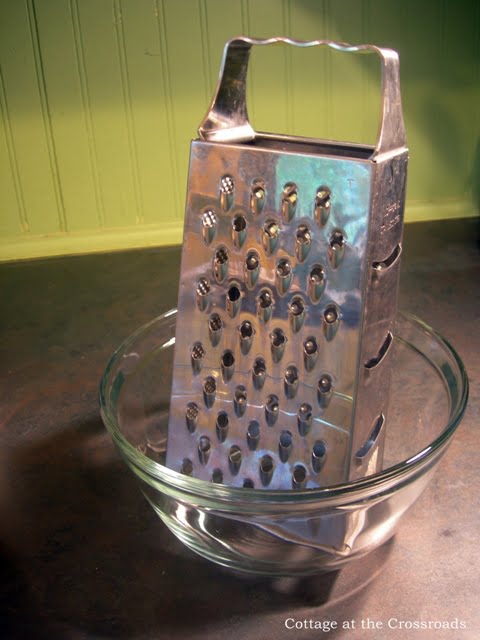 You will need a box grater to grate the cucumber and onion. The next time I make this dressing, I will use my food processor, but this recipe came out of an OLD cookbook so I followed the directions as printed.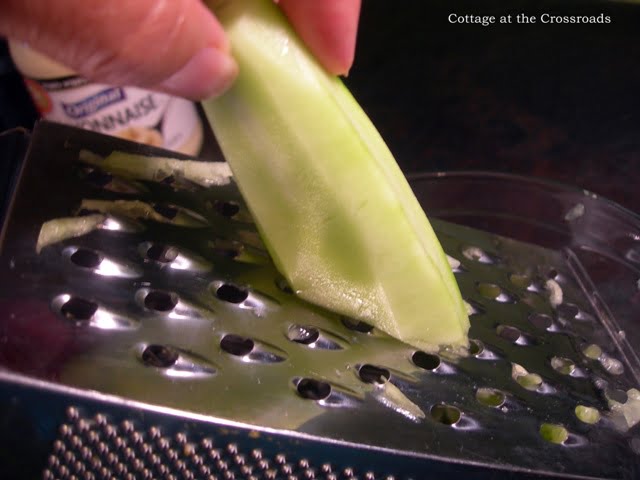 First, grate the cucumber using the large holes on the grater.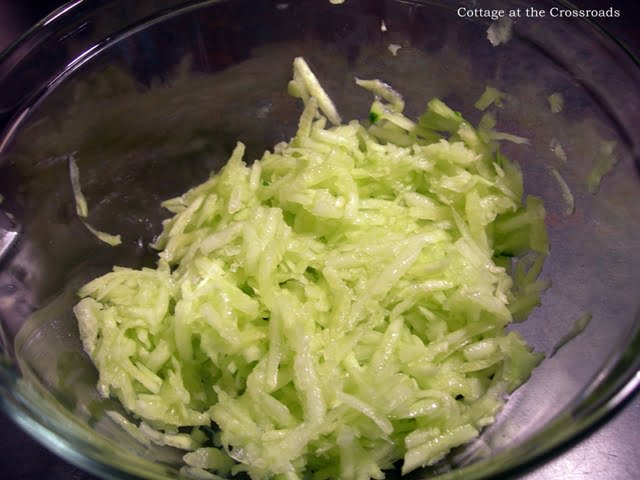 Allow the cucumber to sit for a few minutes and then drain off the liquid.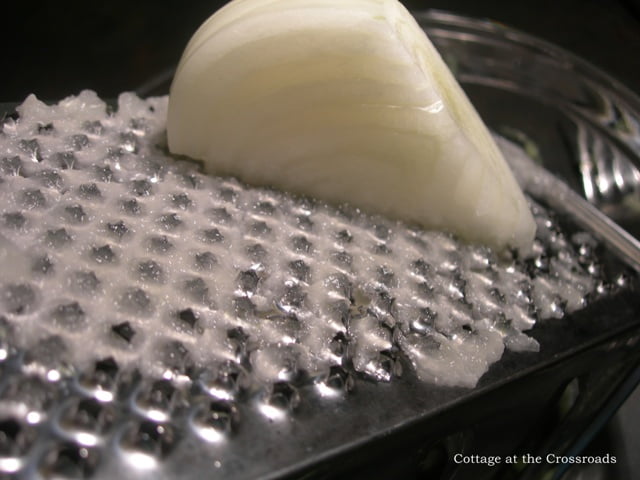 Grate the onion using the small holes of the grater.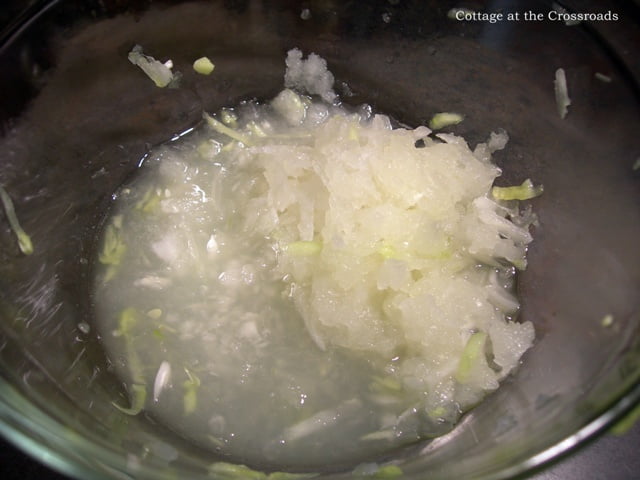 This will produce some onion liquid but save the liquid! It gives the dressing wonderful flavor.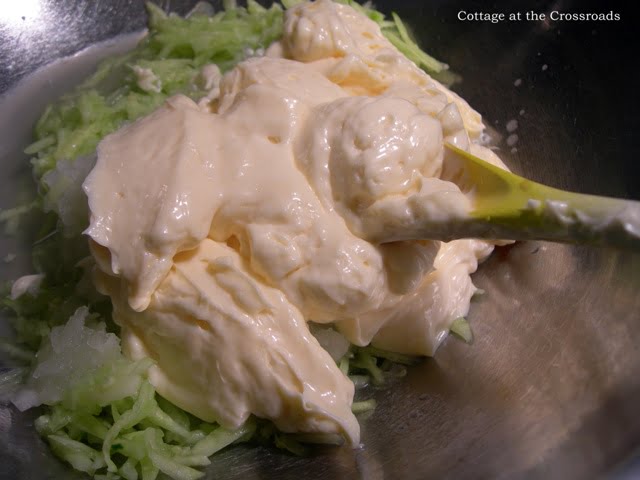 Place the grated cucumber and grated onion in a bowl. Add 1 cup of mayonnaise.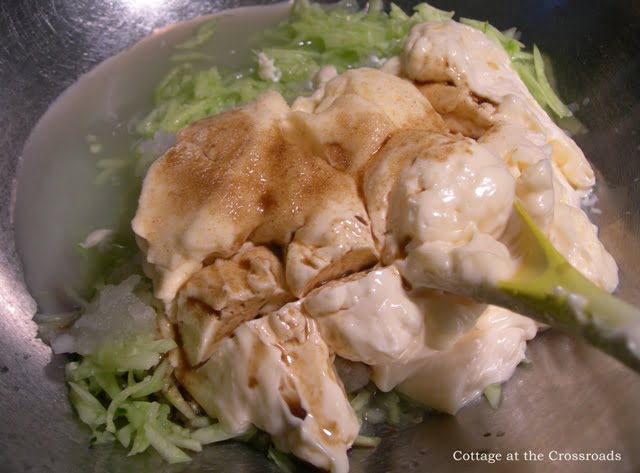 Next, add 1/8 teaspoon garlic salt, 1 tablespoon lemon juice, 1 teaspoon sugar, and 1 teaspoon Worcestershire sauce and mix it all together.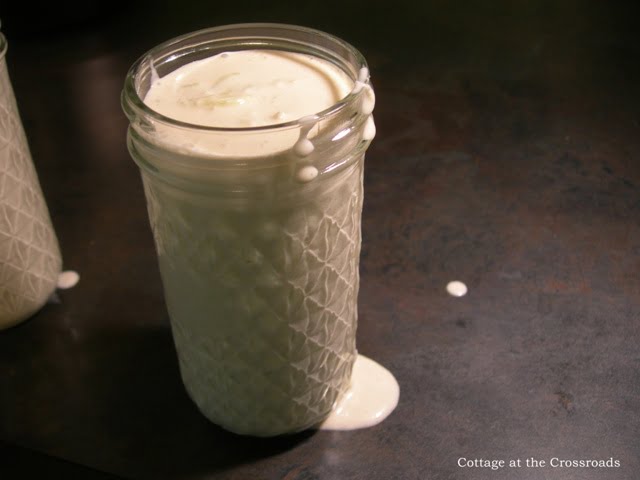 Pour it into a container and refrigerate. Oops, I was a little messy!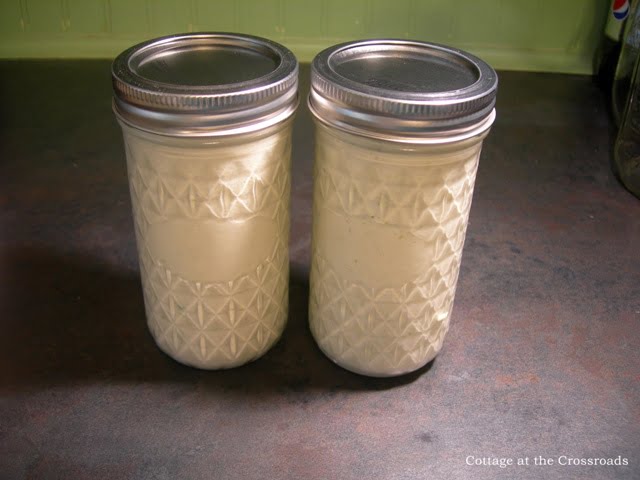 All clean now. I actually doubled the recipe when I made it today so I could share with my sister-in-law.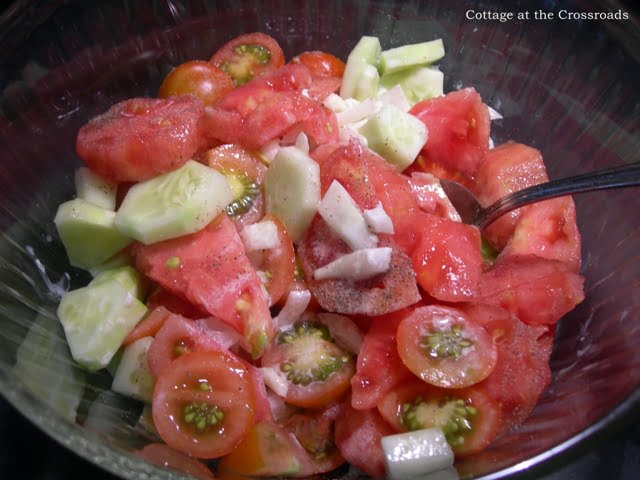 Our favorite summer salad is made with tomatoes, onions, and cucumbers.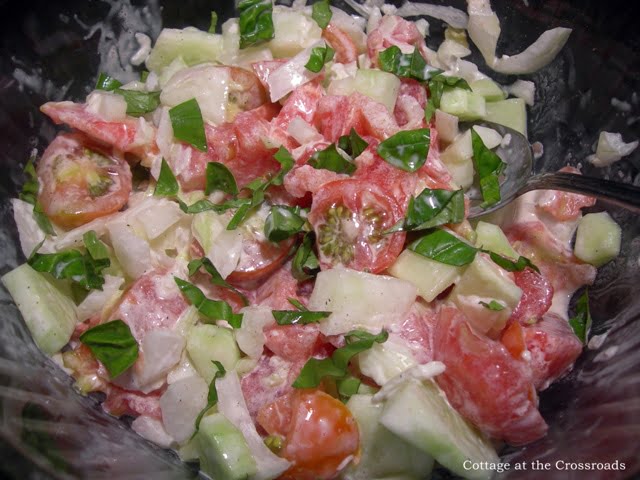 The dressing is just fabulous with the salad.
This recipe is a real keeper, and if you'd like a printable copy, click here.
I'm joining:
Show and [email protected] Hines Class
Inspiration [email protected]At the Picket Fence