I haven't been posting as much lately because I've been busy canning tomatoes. I looked in the pantry today and counted 38 quarts of tomatoes and spaghetti sauce. I didn't bother to count the pints. I thought I was finished canning the tomatoes, but this afternoon, Leo brought in these!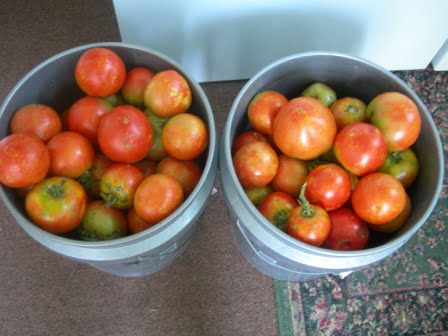 So I guess I'll be canning these tomorrow!
Meanwhile, I decided to use a few of the tomatoes in making some tomato puffs for dinner.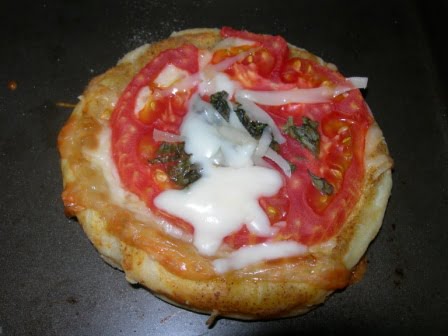 These are so easy to make and they are delicious.
First, you'll need some frozen puff pastry.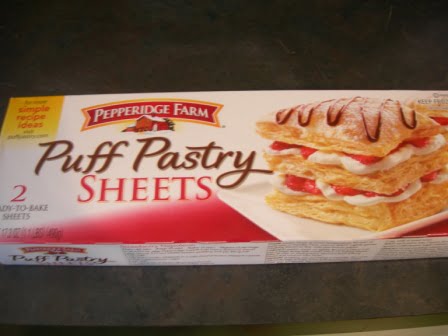 There are 2 sheets of pastry in the box. I only removed one sheet and put the box back in the freezer. You will need to allow about 15-20 minutes for the dough to thaw.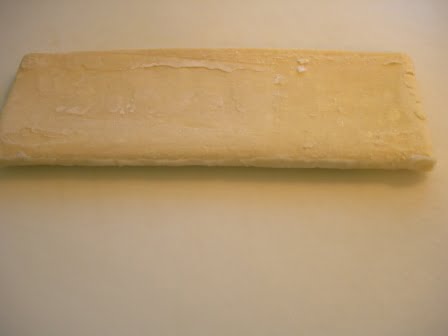 Cover the dough with a kitchen towel while it is thawing. Preheat your oven to 400 degrees.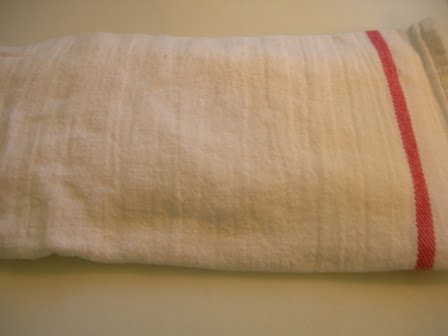 While you are waiting for the dough to thaw, peel and slice 2 tomatoes. Lay the slices on a paper towel in order for them to drain. Add a little salt. I used sea salt on my tomatoes.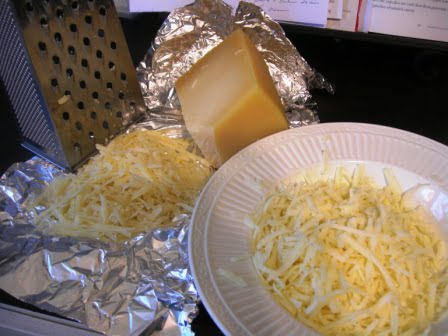 Grate some mozzarella and Parmesan cheese. I grated a lot more than I really needed.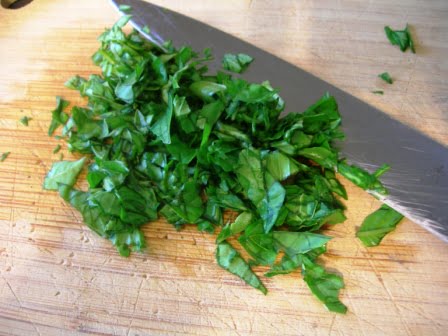 Chop some fresh basil. Dried basil would be fine, but I have a lot of basil growing right now.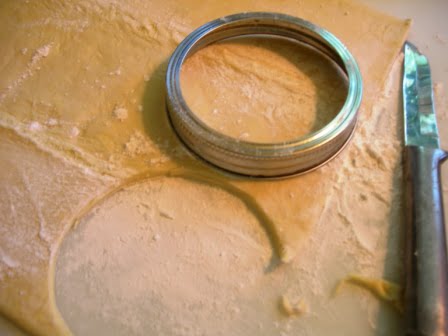 When your dough is thawed, put a little flour on your board. When I have made these before, I used a biscuit cutter to cut out the circles of dough. But tonight I wanted to cut larger circles and guess what item was the exact size of circle that I wanted. A wide-mouth rim for a canning jar! Of course, it will not cut through the dough, but it will make a circle in the dough. Then you can use a knife to cut out the circle.
Place your circles on a cookie sheet. Prick them a few times with a fork.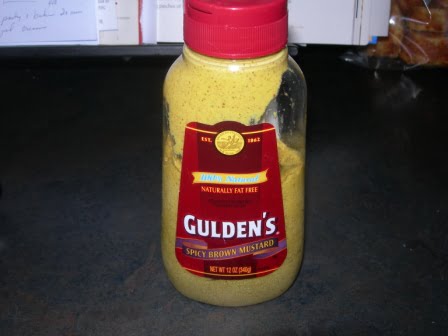 Next, put a blob of mustard on each circle. The mustard helps to seal out any tomato juices so that your puffs will not be soggy. Plus, it adds a little zing to them.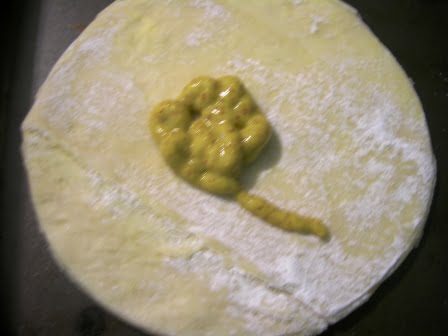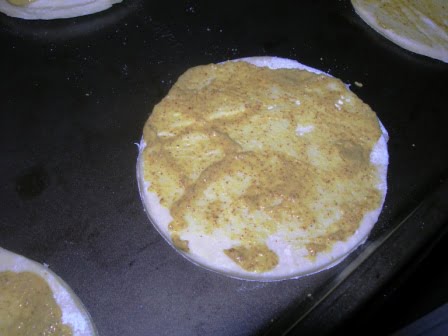 Use the back of a spoon to spread out the mustard.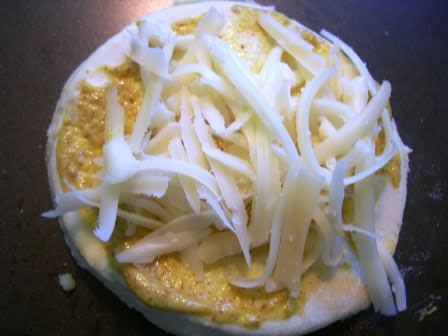 Pile on the cheese and then place a slice of tomato on each circle. Top with some chopped basil.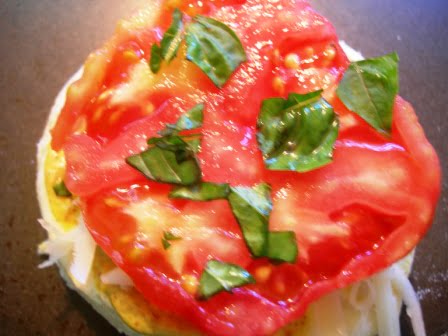 Bake for 15 minutes at 400 degrees. When they were done, I put a little more cheese on top and put them back in the oven for about 1 minute.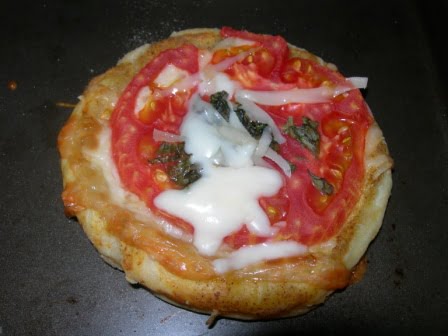 These make a great side dish for a summertime supper!