This cucumber salad is a blast from the past but it's so light and refreshing. Just perfect for hot summer days!
Hello friends! I hope that you had a great Fourth of July. Recently I was perusing a vintage cookbook of my mom's. It's one of those community cookbooks and the same one that she found the cucumber salad dressing in several years ago.
I was hoping to find another cucumber recipe to try, and I ran across a congealed cucumber salad recipe made with lime jello.
This post may contain Amazon or other affiliate links. As an Amazon associate, I earn from qualifying purchases. If you purchase anything through any affiliate link, I may earn a small commission at no extra charge to you. All opinions are my own.
Yes, I know that congealed salads have fallen from favor over the past few decades, but this one deserves to be brought to the forefront again.
Here in the South, though, you'll still find plenty of congealed salads at most family gatherings, church socials, and potluck dinners.
In fact, molded or congealed salads have been declared a southern essential by Southern Living Magazine.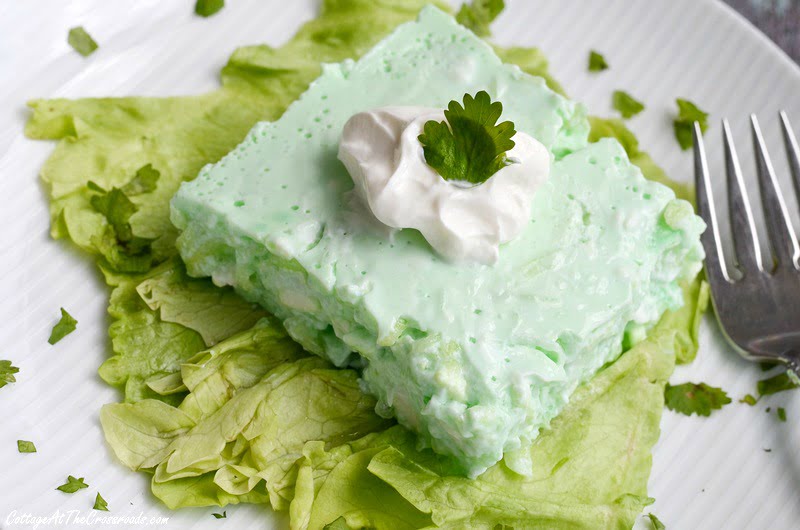 This retro cucumber salad recipe is cool, creamy, and refreshing and may indeed remind you of dinner at your grandma's house.
It will definitely be on our menu this summer, and it's a great way to use those plentiful homegrown cucumbers!
How to Make this Cucumber Salad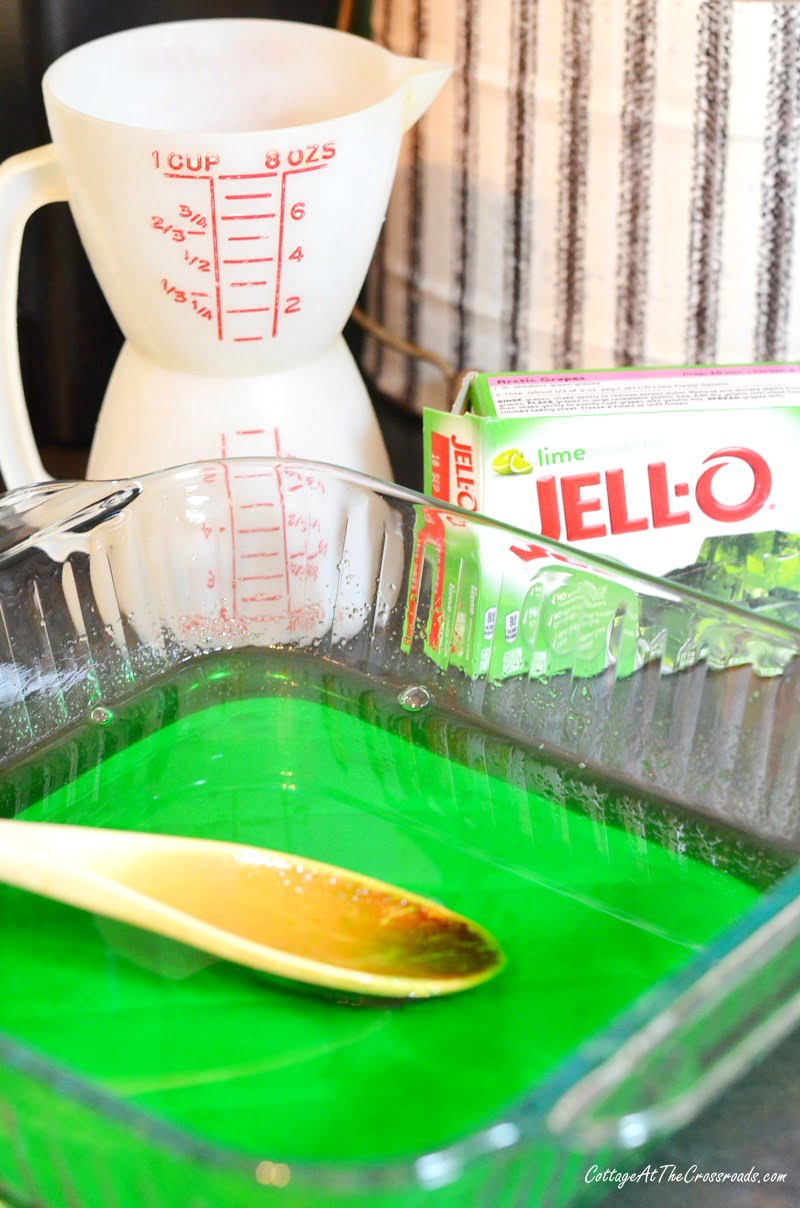 First, you will need to combine one (3 ounce) package lime jello with 3/4 cup of hot water in an 8 inch x 8 inch Pyrex baking dish.
You could use a mold, if desired.
Set aside to cool but do not refrigerate.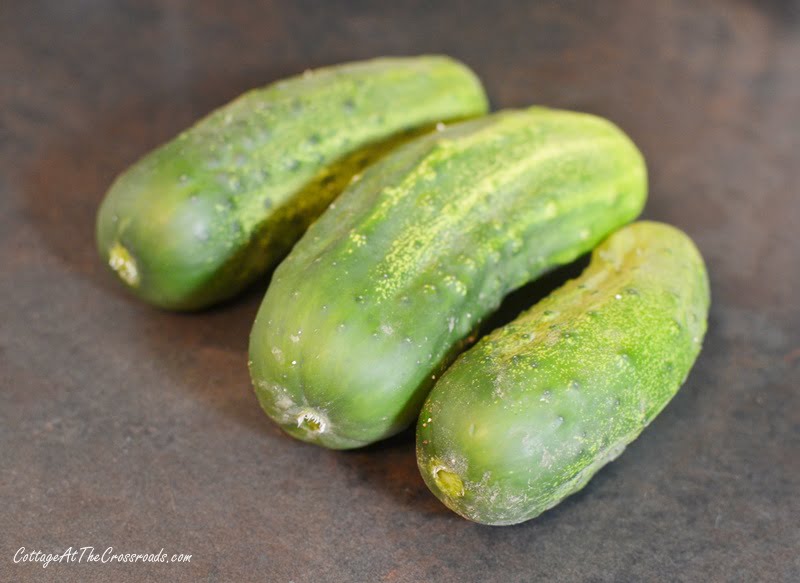 In the meantime, you will need 2 medium size or 3 small cucumbers. These are pickling cucumbers that we grew in our garden, but you could use any type of cucumber.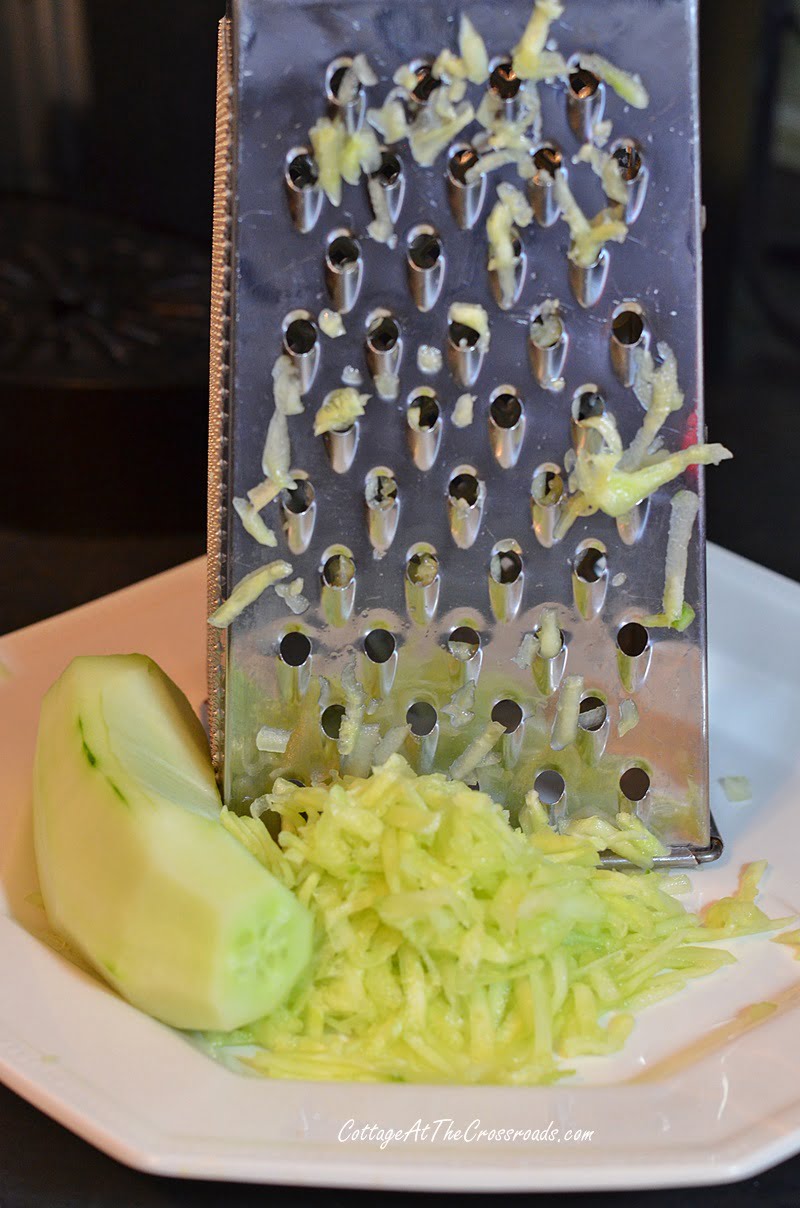 Wash and peel the cucumbers and then grate them using a box grater. You will need about 3/4 cup of grated cucumber.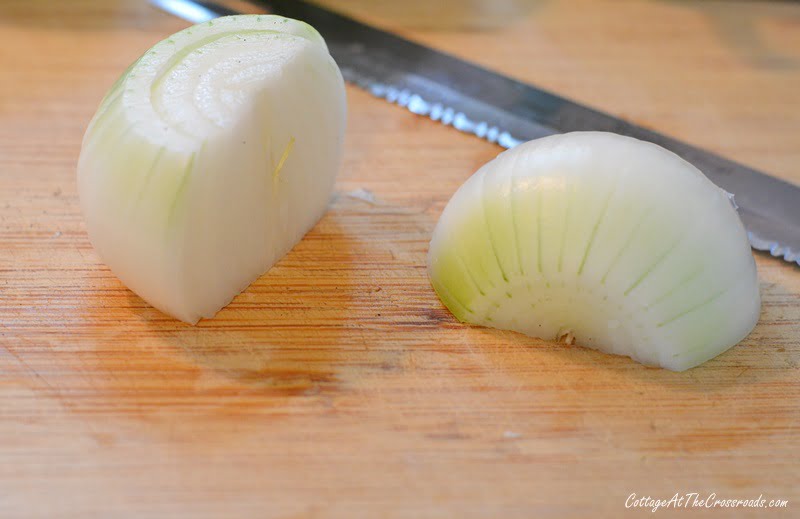 Grate 1/2 of a small sweet onion until you have about 2 tablespoons of grated onion. We grew this onion in our garden, but you could use a Vidalia or Texas Sweet onion.
Place the grated cucumber and the grated onion in a colander and let drain. Press the top with a paper towel to remove more moisture.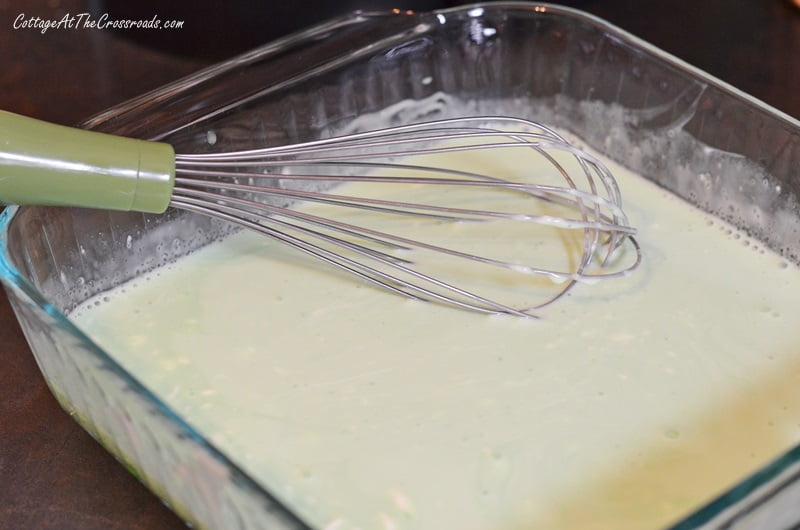 Whisk in 1 cup sour cream into the cooled lime jello.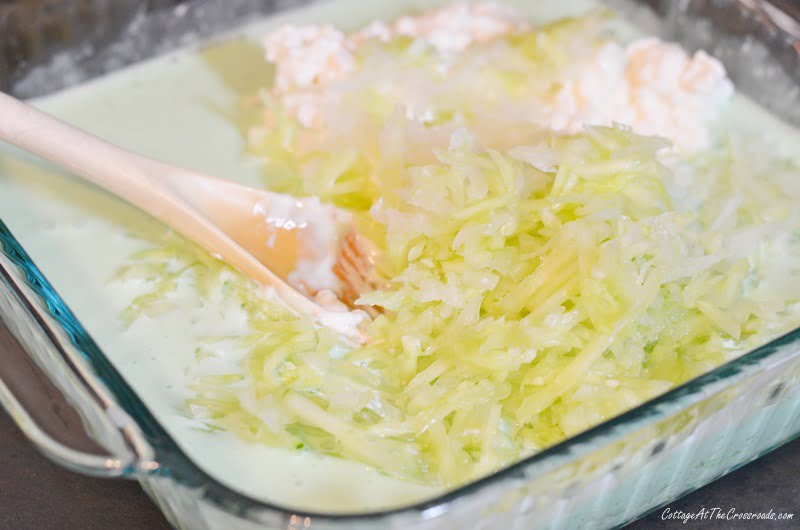 Next, add 1 cup cottage cheese along with the grated onion and cucumber.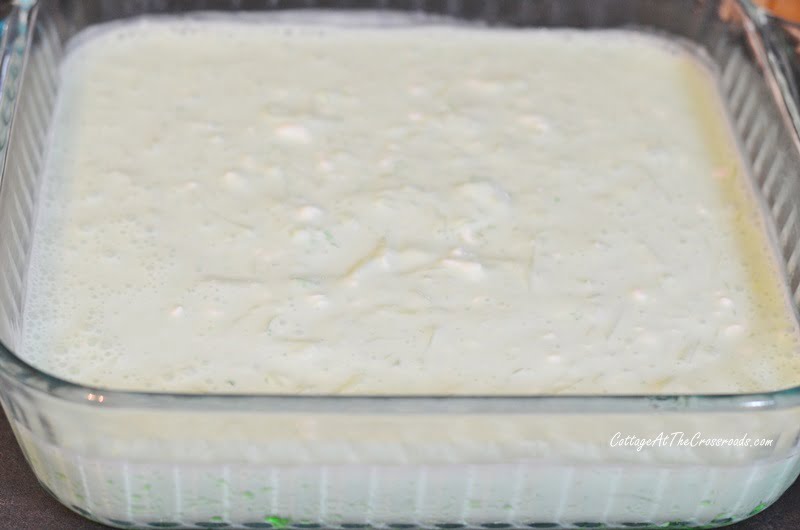 Stir until it's all mixed together and then place the cucumber salad in the refrigerator for at least 3 hours or overnight.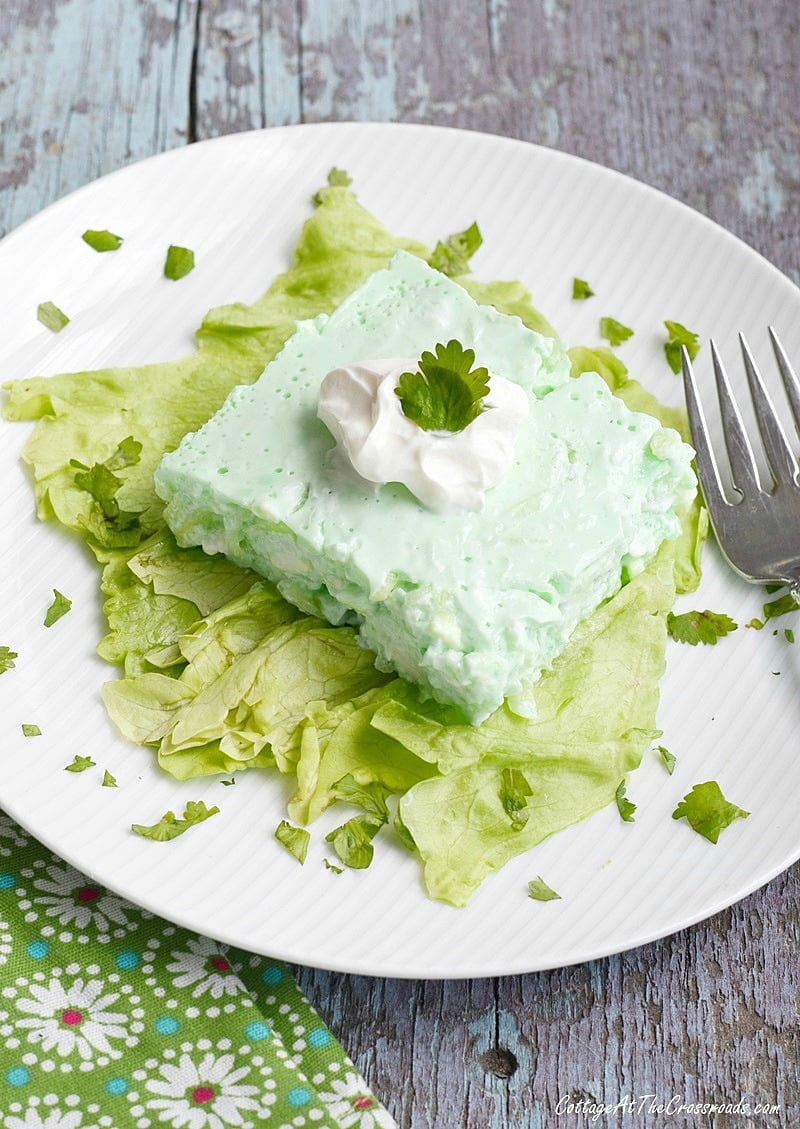 To serve, cut into squares and place on lettuce leaves. Add a dollop of sour cream and garnish with chopped parsley, if desired.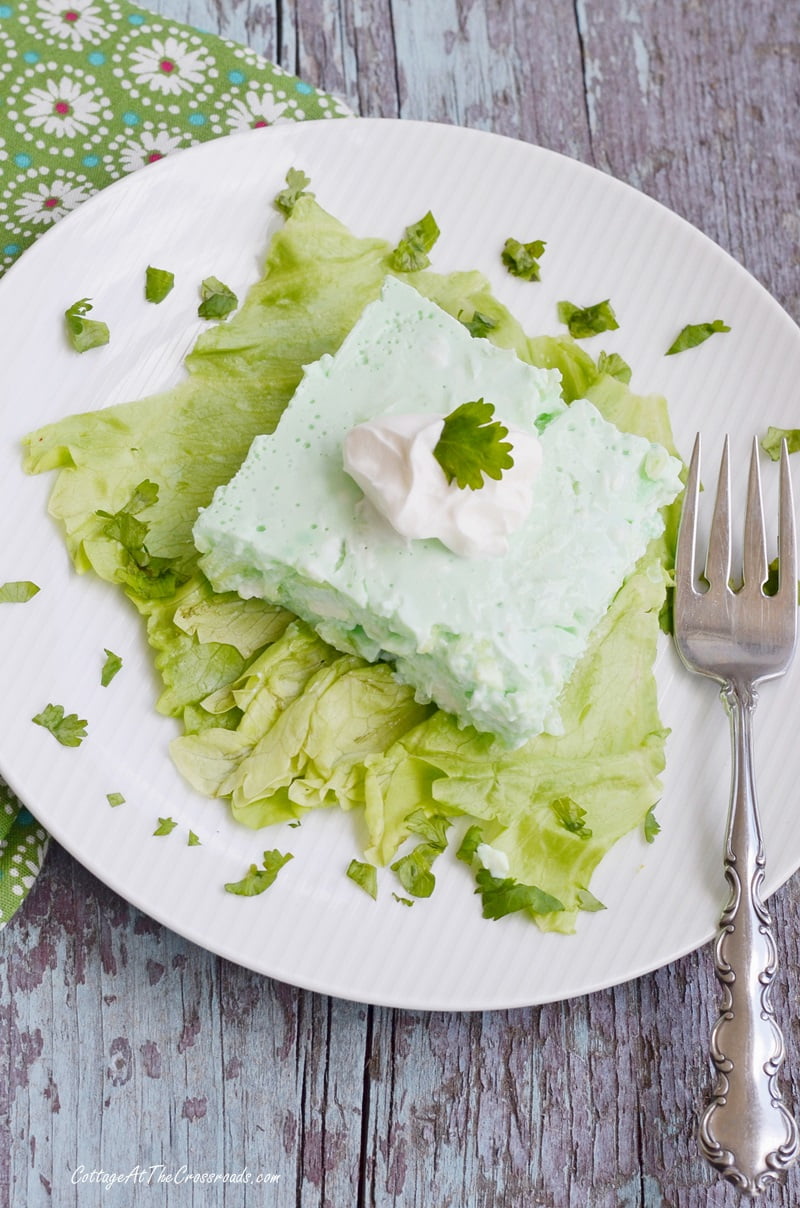 Oh, lawd! There's a reason grannies used to make this! It's so easy and doesn't require any cooking. It is a perfect summer side dish and will steal the show at your next luncheon.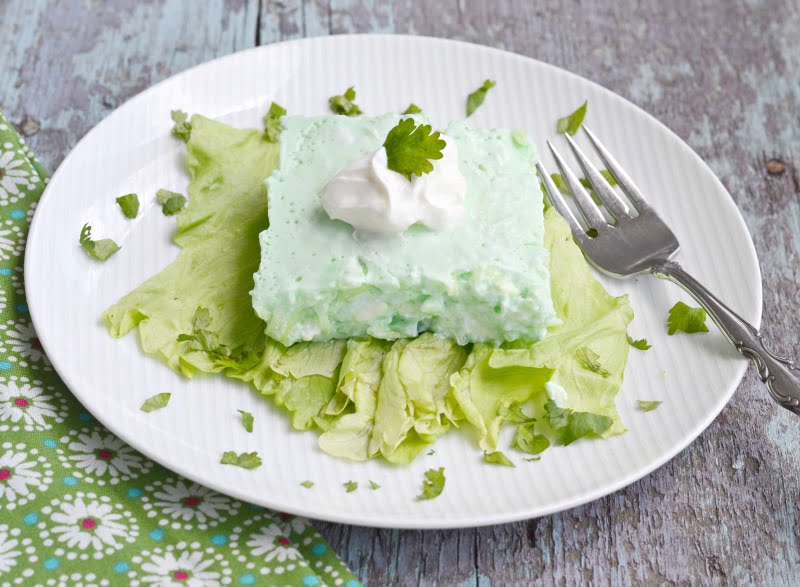 You can substitute mayonnaise for the sour cream but we prefer it made with sour cream. Either way, this cucumber salad is light, creamy, and refreshing on hot summer days.
Put it on your menu. You won't regret it!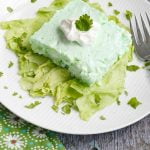 Cucumber Salad
This light, creamy refreshing cucumber salad makes a great summer side when homegrown cucumbers are plentiful.
Refrigeration time
3
hours
Ingredients
1

package

lime jello

3 ounces

3/4

cup

hot water

1

cup

sour cream

1

cup

cottage cheese

small curd

2

tablespoons

sweet onion

grated

3/4

cup

cucumber

peeled and grated
Instructions
Combine jello and hot water; set aside to cool but do not refrigerate.

Using a box grater, grate the onion and the cucumber. Place in a colander to drain.

Whisk the sour cream into the cool jello mixture.

Add the cottage cheese, grated onion, and cucumber. Stir to mix all ingredients thoroughly.

Refrigerate for at least 3 hours or overnight.

To serve, cut into squares and serve on lettuce leaves. Garnish with a dollop of sour cream and chopped parsley, if desired.
Nutrition Facts
Cucumber Salad
Amount Per Serving (8 g)
Calories 130
Calories from Fat 59
% Daily Value*
Fat 6.6g10%
Carbohydrates 12g4%
Protein 5.4g11%
* Percent Daily Values are based on a 2000 calorie diet.
If you make the cucumber salad, please come back and give it a rating. Also, take a pic and tag @cottageatthecrossroads on Instagram! I'd love to hear what you think!
Stay cool, friends!