Today I'm sharing my family's recipe for grated sweet potato pudding that's been a regular feature on many of my Thanksgiving and Christmas tables.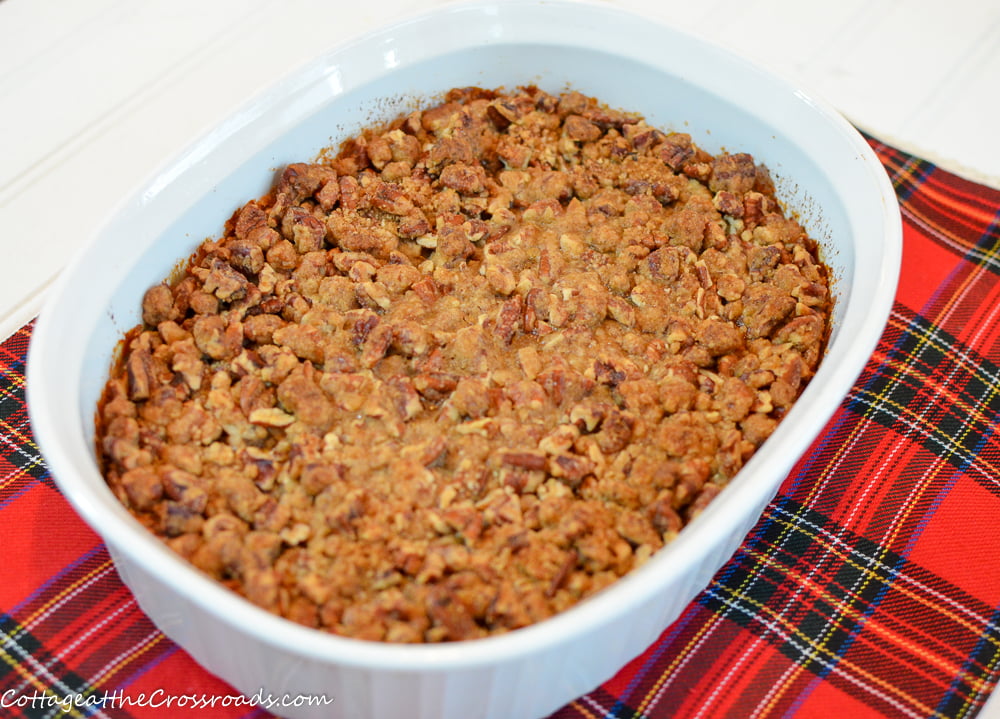 At first glance, this may look like the traditional sweet potato casserole that is ubiquitous on almost every southern Thanksgiving table, but the difference is in the texture. It's made by grating raw sweet potatoes, mixing in some ingredients, and then baking it.
I really don't know why it's called sweet potato pudding, but that's what my mom and my grandmother called it.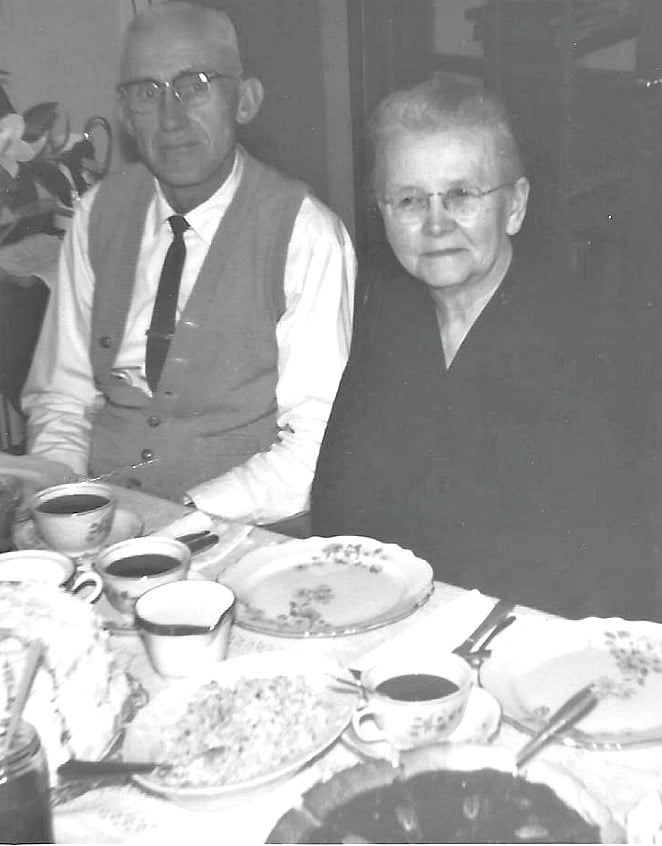 This photo of my grandparents was taken in 1962 at one of those holiday meals, and I will have to give credit to my grandmother for creating this recipe. But I'm sure a very similar recipe has graced many southern tables for many decades.
Ingredients
3 cups sweet potato peeled and grated
¾ cup granulated sugar
¼ cup butter melted
1 12 ounce can evaporated milk
½ teaspoon ground cinnamon
¼ teaspoon ground nutmeg
1 tablespoon vanilla extract
2 large eggs lightly beaten
Pecan Topping
2 tablespoons butter melted
½ cup brown sugar
¼ cup all purpose flour
¾ cup pecans in pieces
How to make grated sweet potato pudding
If you have only had the other kind of sweet potato casserole that's made from mashed cooked potatoes, you may want to give this one a try.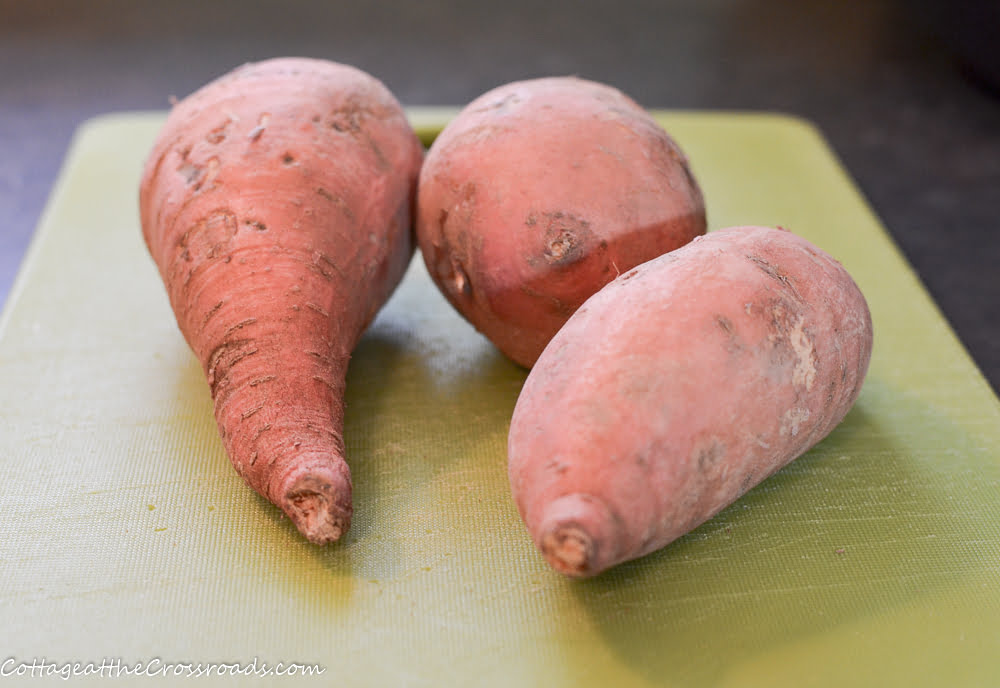 First, you will need 3 medium sized sweet potatoes. Rinse and peel the potatoes.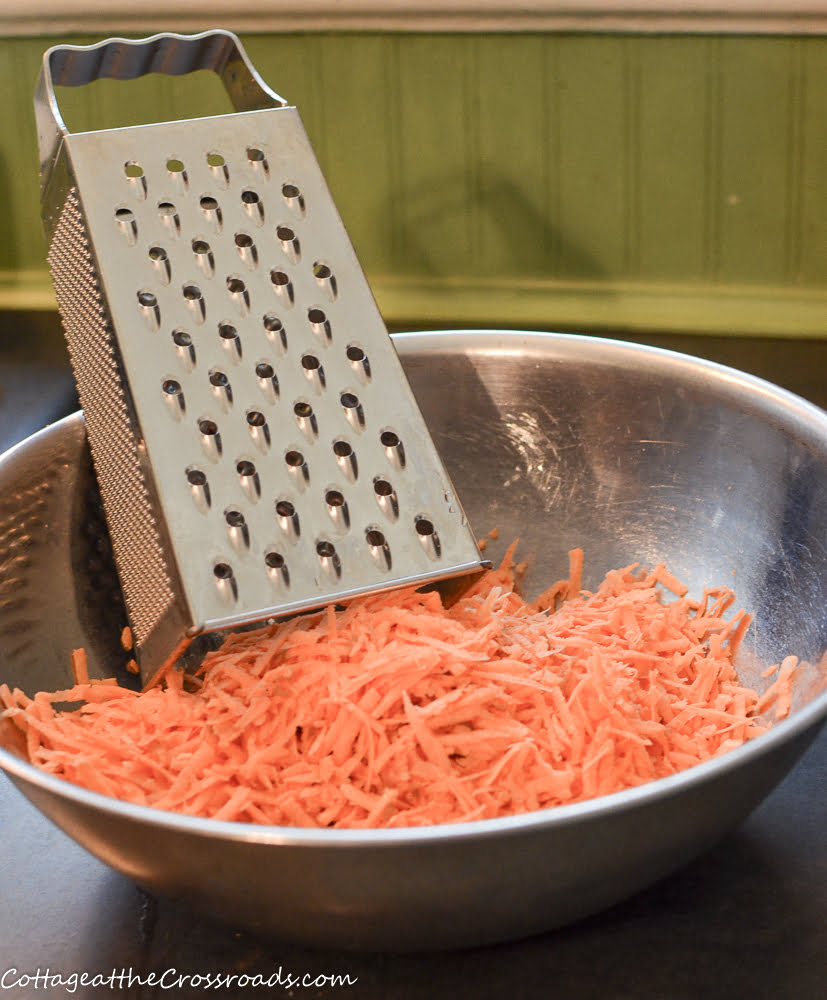 Using a box grater, grate the raw sweet potatoes in a large mixing bowl.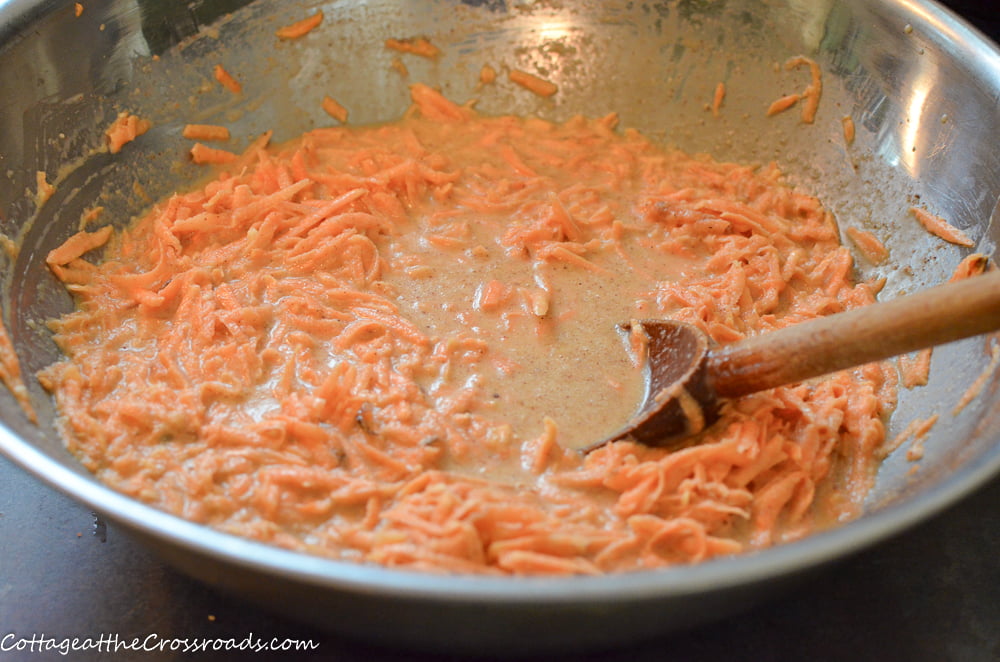 In the same bowl, add sugar, milk, eggs, spices, vanilla flavoring and stir it all together.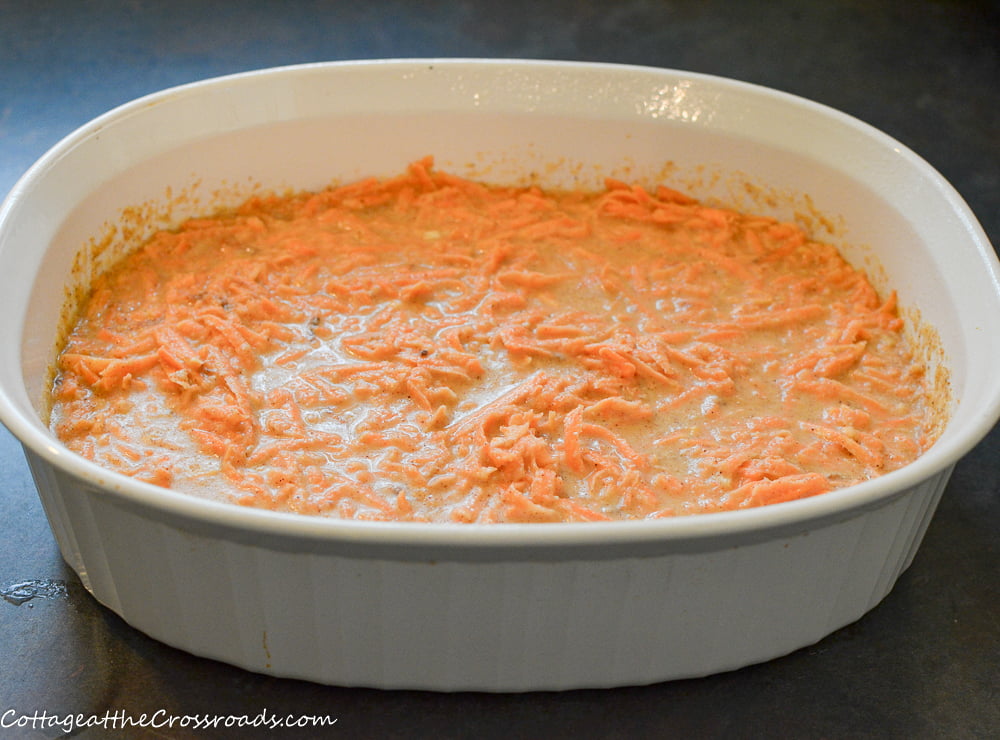 Pour the mixture into a greased casserole dish and bake in a preheated 350 degree oven for 30 minutes.
In the meantime, mix together the pecan crumb topping and spread it on top of the partially baked pudding. Continue to bake for another 30 minutes.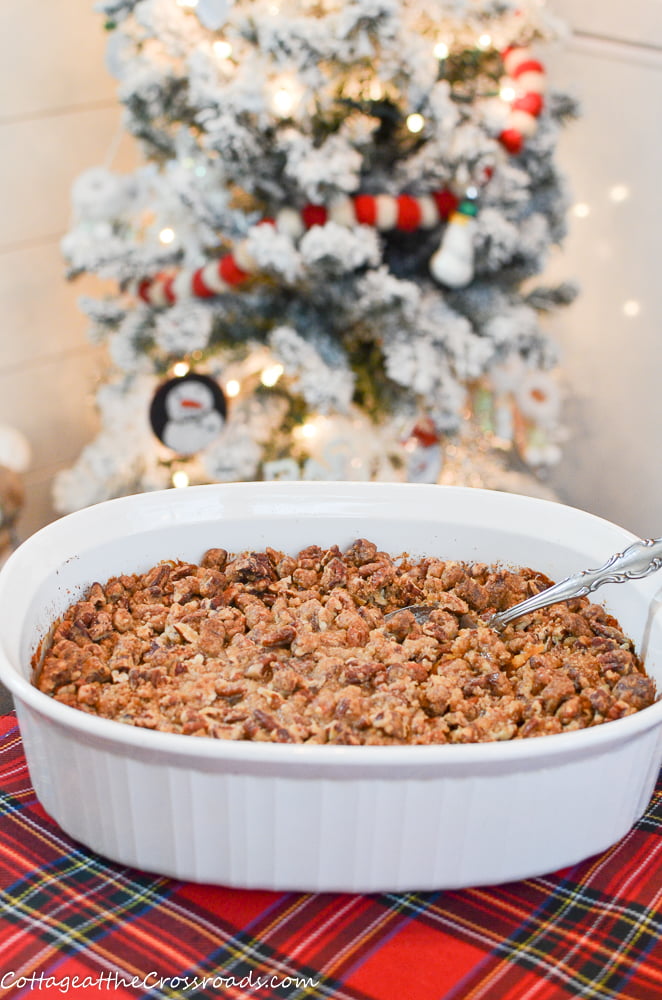 Remove from the oven and serve warm.
Oh, lawd! Nothing says Thanksgiving or Christmas to me more than this sweet potato pudding! It has been a regular fixture on so many holiday tables in my life.
Although it may look like a dessert, it is served as a side dish and is a perfect accompaniment to almost any meat.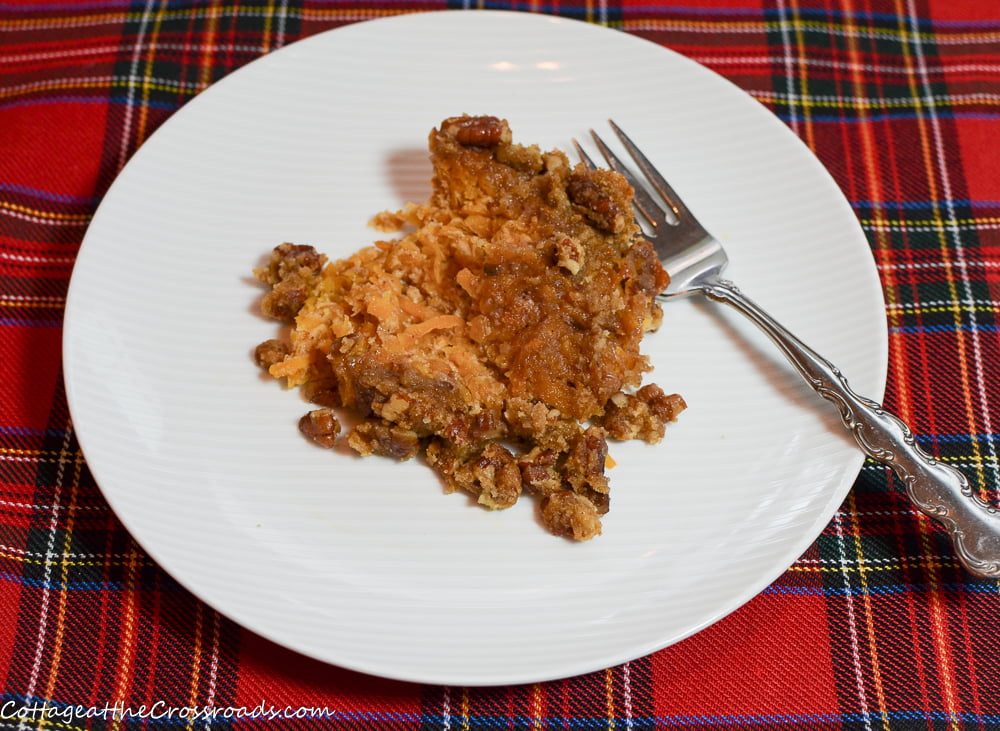 It really is delicious, and I hope you give it a try! And if you do, please come back to give it a rating!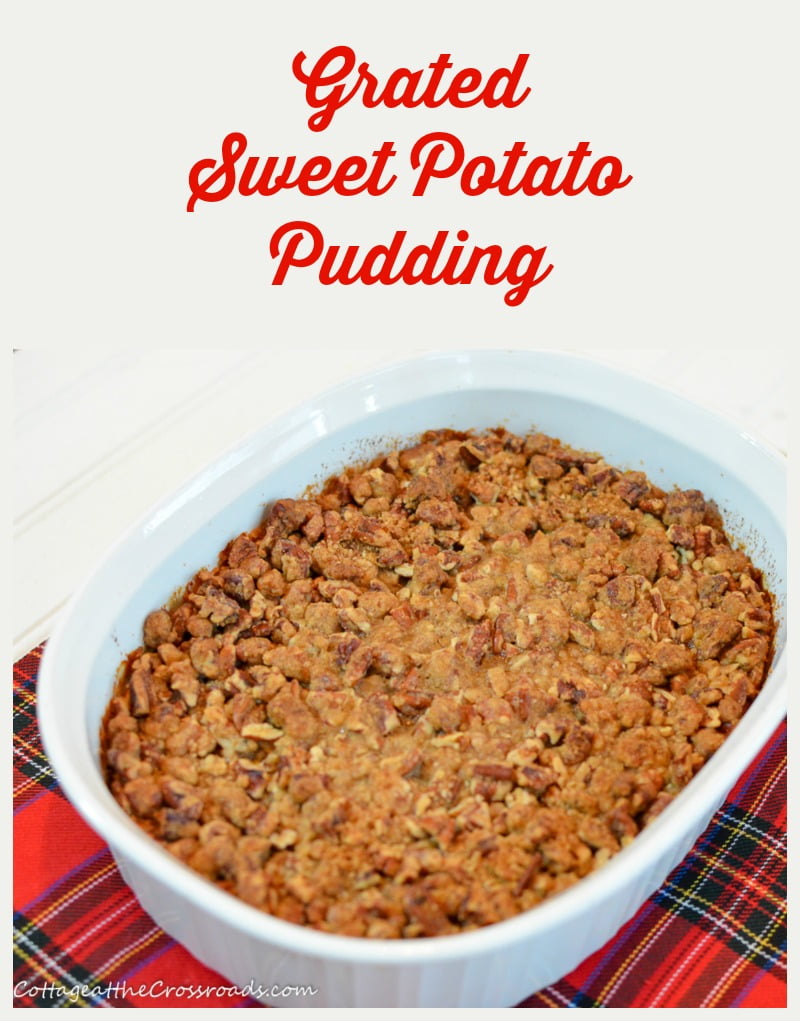 📋 Recipe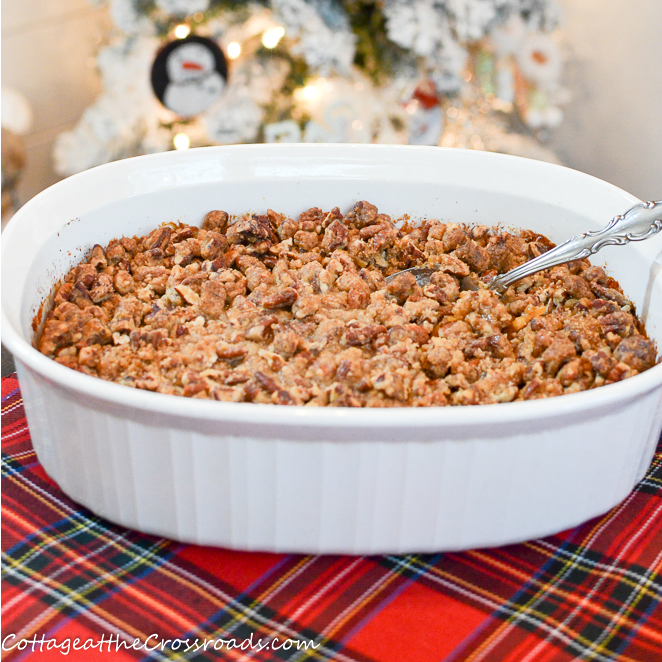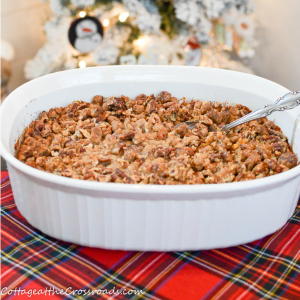 Grated Sweet Potato Pudding
A delicious holiday side dish that's made with grated sweet potatoes. The pecan topping really puts it over the top!
Instructions
Preheat oven to 350 degrees.

Grease a medium sized baking or casserole dish.

In a large bowl, mix the grated sweet potatoes with the sugar, melted butter, eggs, milk, vanilla extract, and spices.

Pour all of the above into a greased baking dish.

Bake for 30 minutes. Remove from the oven, add the pecan topping, and continue to bake for an additional 30 minutes.
To make the pecan topping
In a small bowl, mix together the flour, brown sugar, melted butter, and the pecan pieces.

Place the pecan topping on the sweet potato pudding after it has baked for 30 minutes.
Nutrition
Calories:
370
kcal
Carbohydrates:
51.9
g
Protein:
6.4
g
Fat:
13.2
g
Saturated Fat:
6.5
g
Cholesterol:
75
mg
Sodium:
115
mg
Potassium:
651
mg
Fiber:
2.9
g
Sugar:
32.9
g
Calcium:
151
mg
Iron:
1
mg
If you are a big fan of sweet potatoes, you may like my sweet potato pie smothie recipe.
And if you're looking for more holiday recipes, here is an awesome recipe for bottom round roast beef from my friend kim who blogs at 730sagestreet
I think some roast beef is in my near future! Yum!