I have a treat for you today, and it's this sweet potato pie smoothie recipe!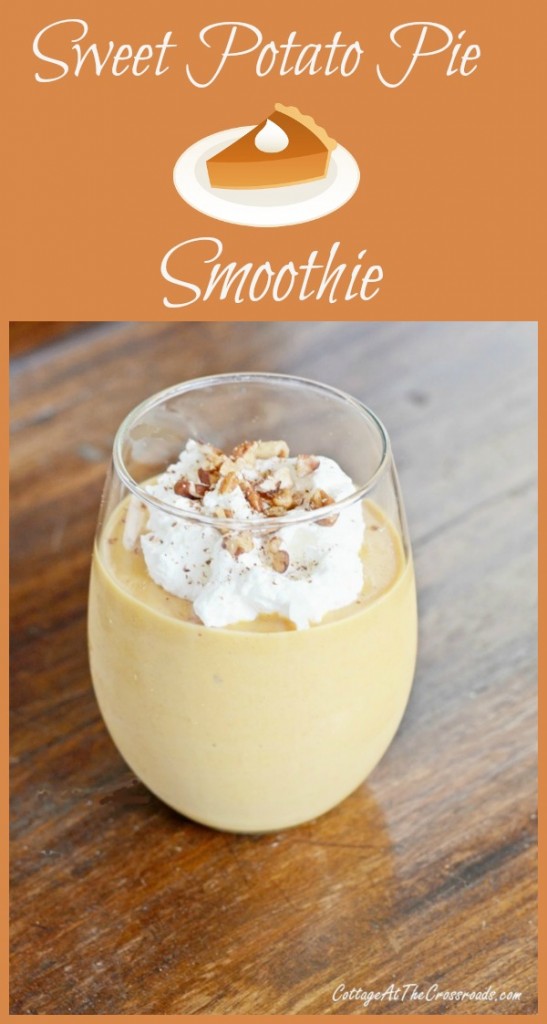 Oh, my goodness! All the flavors of autumn have been combined in a glass allowing you to indulge your craving for a sweet potato pie without all the guilt.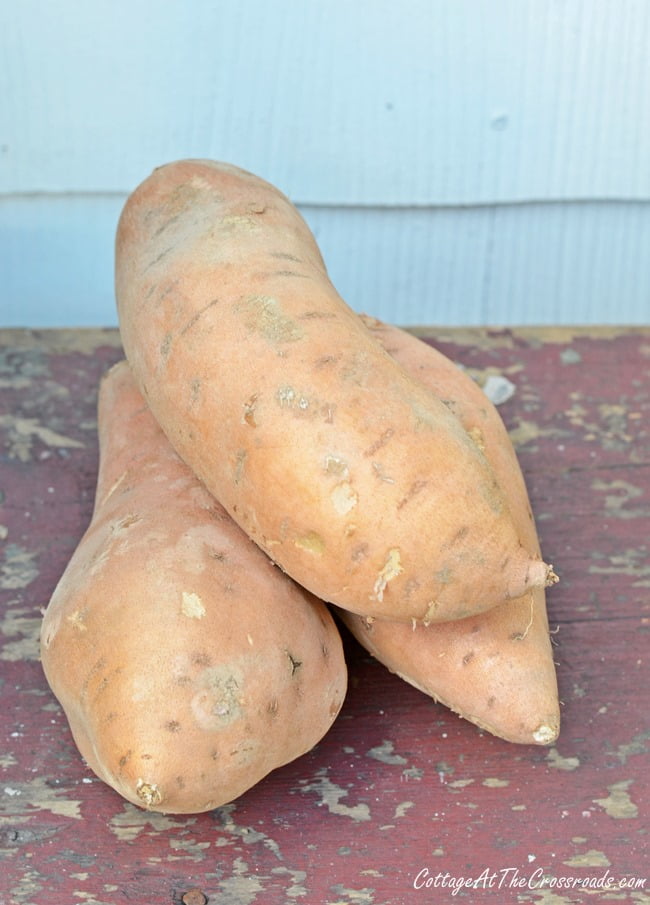 This all came about when Leo's brother and his wife Jean dropped off a bag of fresh corn and these sweet potatoes by the house this past Sunday. I was wondering how I was going to prepare the sweet potatoes when Leo suggested making a smoothie. You see, I had told him that I was going to make a pumpkin smoothie so I guess he had that on his mind. But as soon as he suggested using the sweet potatoes, I thought that he was so right.
Did you know that sweet potatoes are one of the oldest vegetables known to mankind? They have been cultivated for thousands of years and are thought to have originated in Central and South America. Not only are they one of the oldest foods, they are one of the world's healthiest foods packed full of all kinds of nutrients. Sweet potatoes have been important in the diet of Americans, particularly in the Southeast where I'm from. During the Depression, sweet potatoes sustained Southerners and kept them from going hungry. When they became more affluent and their diets changed, they ate less sweet potatoes. So there was a period of time when they only appeared once a year on the Thanksgiving table in the form of sweet potato pie or sweet potato casserole, both laden with calories and sugar. In the United States, most of them are grown in North Carolina, but quite a few are grown nearby. The town of Darlington which is located near us just had a Sweet Potato Festival recently. But did you know that the sweet potato is not actually a potato? It's a member of the morning glory family with edible roots. The white (Irish) potato is a member of the nightshade family whose stems are called tubers.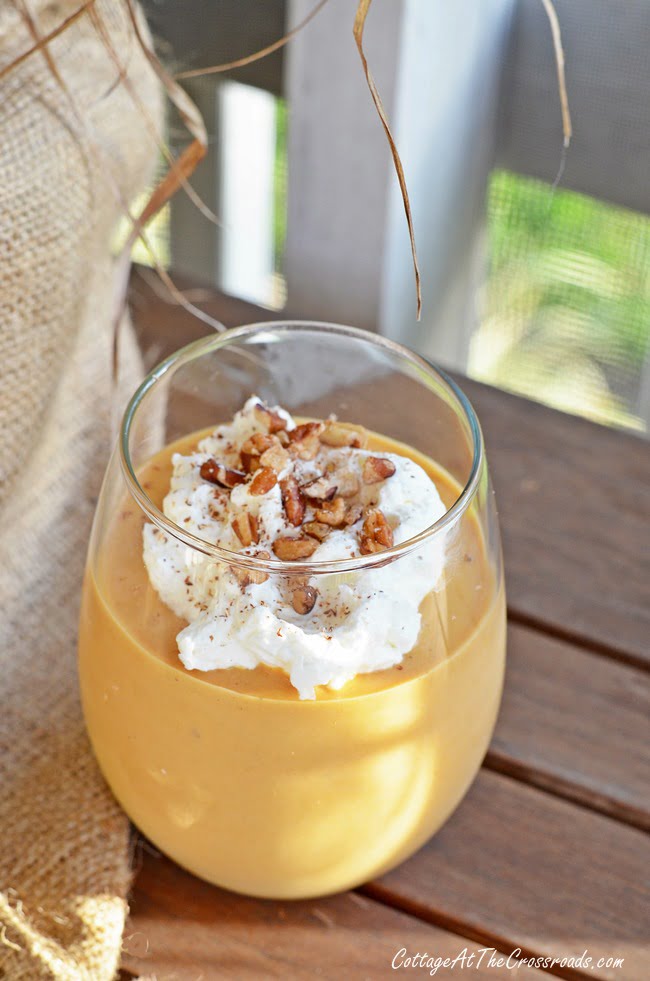 So my sweet potato smoothie tastes just like Grandma's pie without all the calories, carbohydrates, and sugar!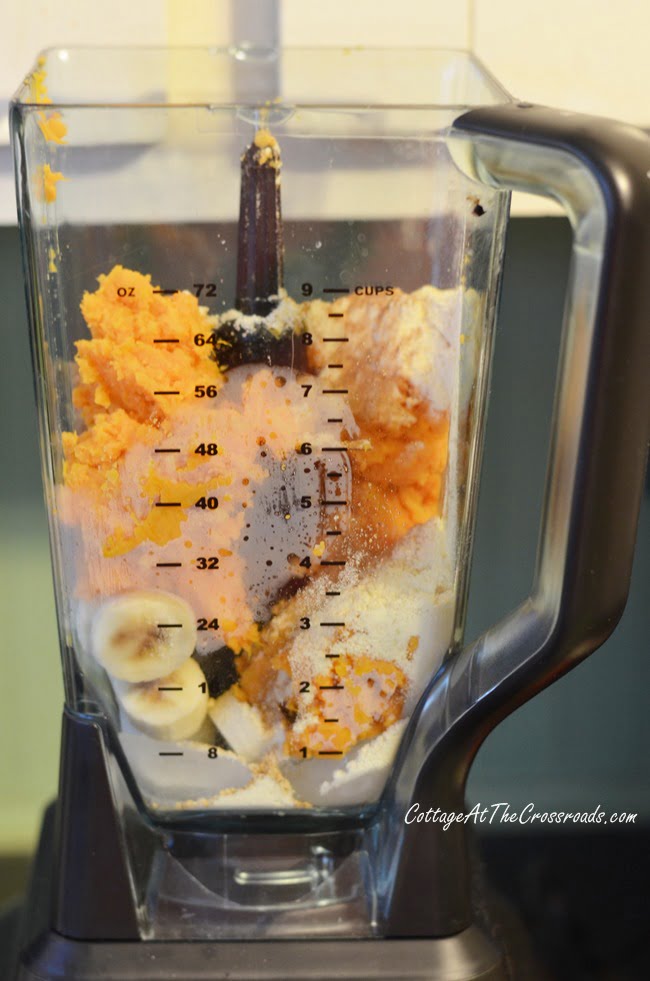 To get started, slice one small banana and put the slices in a baggie and freeze them for several hours. The frozen banana gives the smoothie a creamy base. Meanwhile, wash and prick holes into the skin of one medium sized sweet potato. Cook it in the microwave for 5 minutes, turn it over, and cook for an additional 5 minutes. After it cools, peel the potato and mash it. Put the frozen banana, mashed sweet potato, 5 ice cubes, 1 scoop of vanilla protein powder, ½ teaspoon ground ginger, and ½ teaspoon pumpkin pie spice into a blender.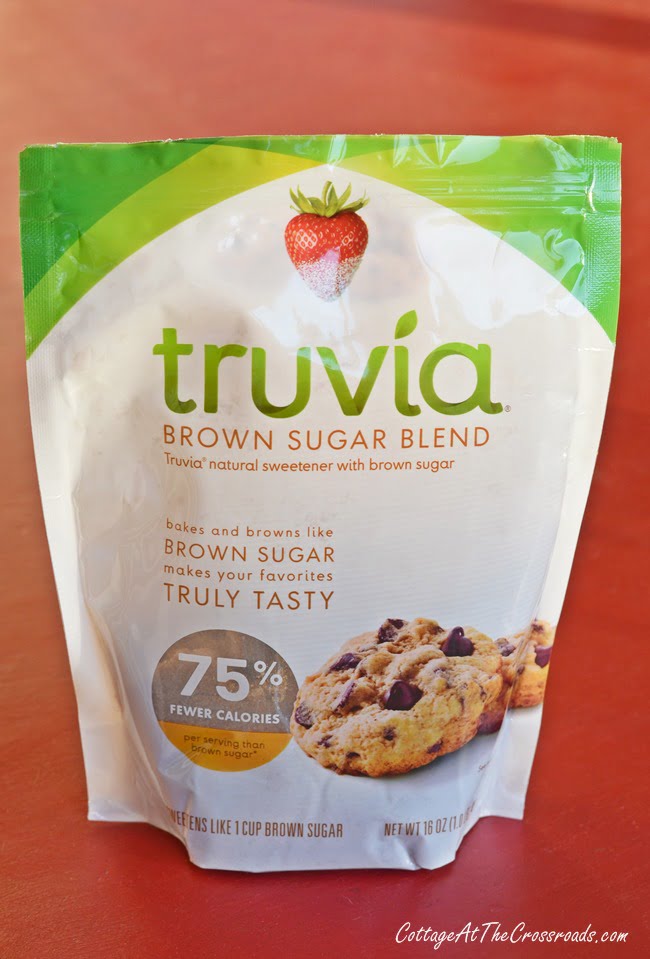 To sweeten the mixture, I added ½ cup of this brown sugar blend by Truvia that saves a lot of calories.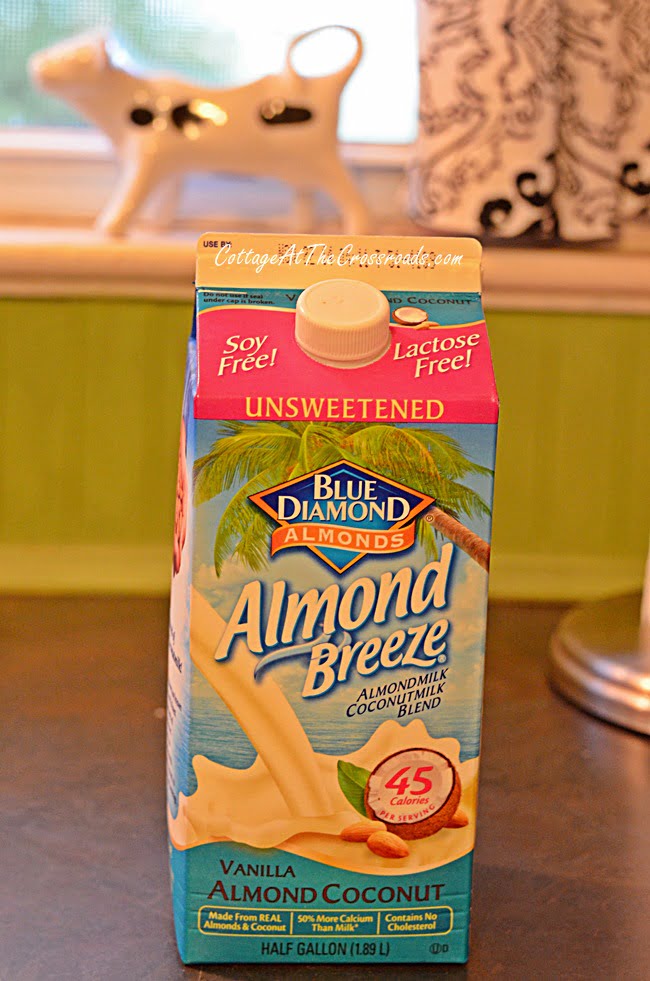 Now you're going to need some sort of liquid so I used 1 ½ cups of this unsweetened almond/coconut milk blend by Almond Breeze. You could just as well use skim milk or soy milk, whatever you prefer. That's it. Hit the button and blend it all together.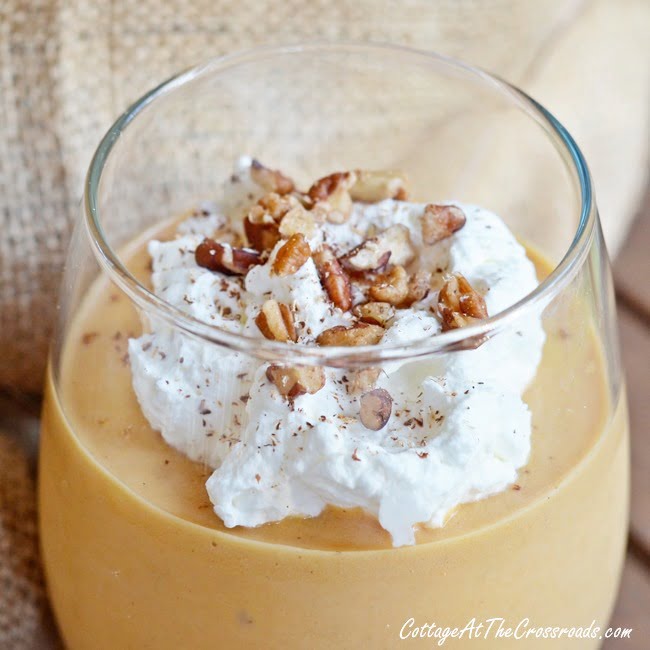 Now to really give it the pie flavor, add some whipped cream and chopped pecans with a dusting of nutmeg. Oh, my! It truly is like drinking your dessert, although it's so thick and rich (like pudding) that you will need spoons to eat it!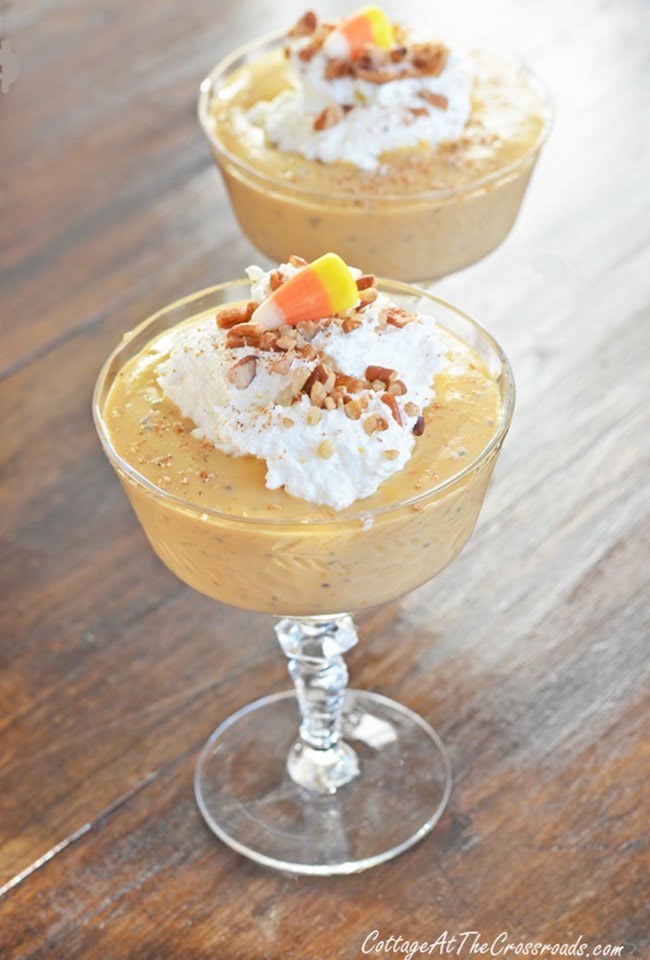 So I made it again today and served it in pretty dessert glasses and garnished it with a piece of candy corn.
Isn't it wonderful when something that's so good for you tastes so great?
📋 Recipe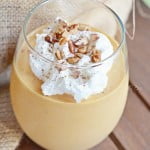 Sweet Potato Pie Smoothie
This smoothie tastes just like Grandma's sweet potato pie
Ingredients
1

cup

sweet potatoes

cooked, skin removed, and mashed

1

medium frozen banana

5

ice cubes

1

scoop vanilla protein powder

½

cup

Truvia brown sugar blend

1 ½

cups

almond coconut milk blend

½

teaspoon

pumpkin pie spice

½

teaspoon

ground ginger
For the garnish
Instructions
Wash and prick the skin of one medium sweet potato.

Cook for 5 minutes in the microwave, turn over, and cook for an additional 5 minutes.

Allow the sweet potato to cool and then peel.

Mash the cooked sweet potato.

Add the sweet potato and the rest of the ingredients to a blender and blend until smooth.

Pour into a glass and add the garnish.
Notes
Skim or soy milk may be substituted.
If the vanilla protein powder is omitted, then add ½ teaspoon of vanilla extract.