Hi there! I'm back with the recipe for this refreshing sparkling cherry wine. It's the perfect beverage for serving a small group of friends and it's so easy to put together. You can put this out and I guarantee that it will be a hit at your next party.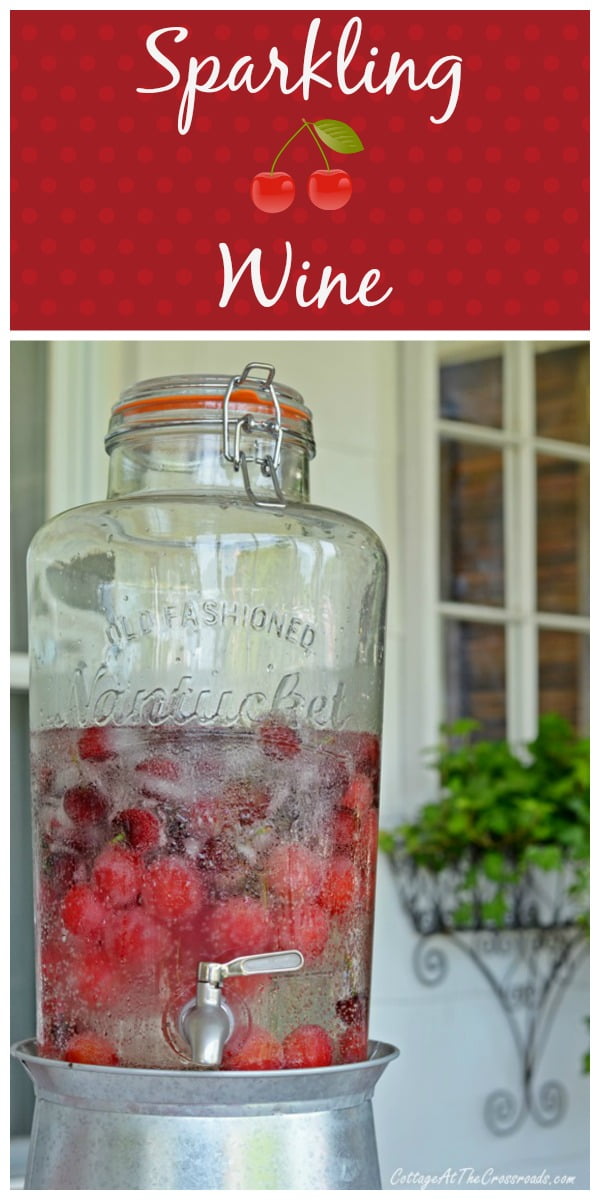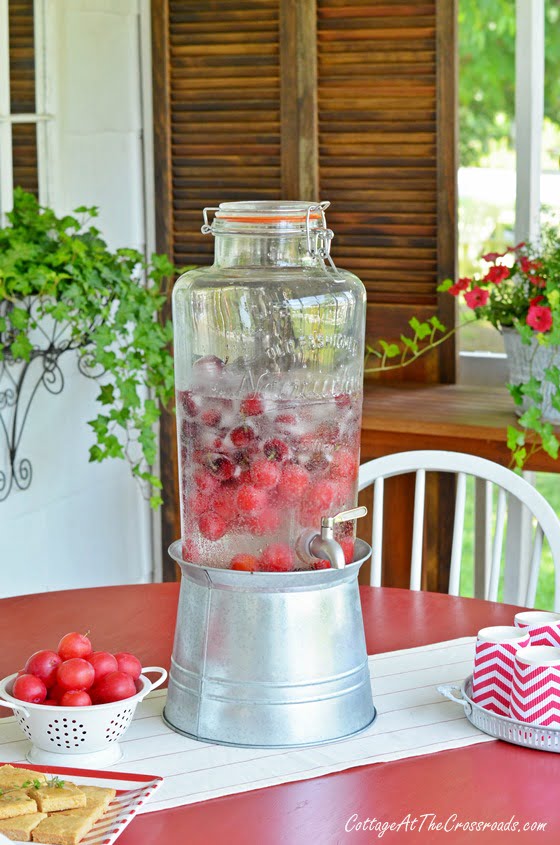 It looks really pretty in one of these "help yourself" beverage containers, but you could also serve it in a clear glass pitcher. I found this container at Sam's about a month ago and I'm sure I'll get plenty of use out of it.
Because I was using this on our red and white summertime front porch, I decided that I would use red fruit in the container. I froze fresh cherries in old fashioned ice cube trays the day before I put this together. To ensure that the beverage stayed cool for a long time, I also froze about 5 or 6 cherries in a Cool Whip container in order to have a large "block" of ice that would take a long time to melt. That worked perfectly!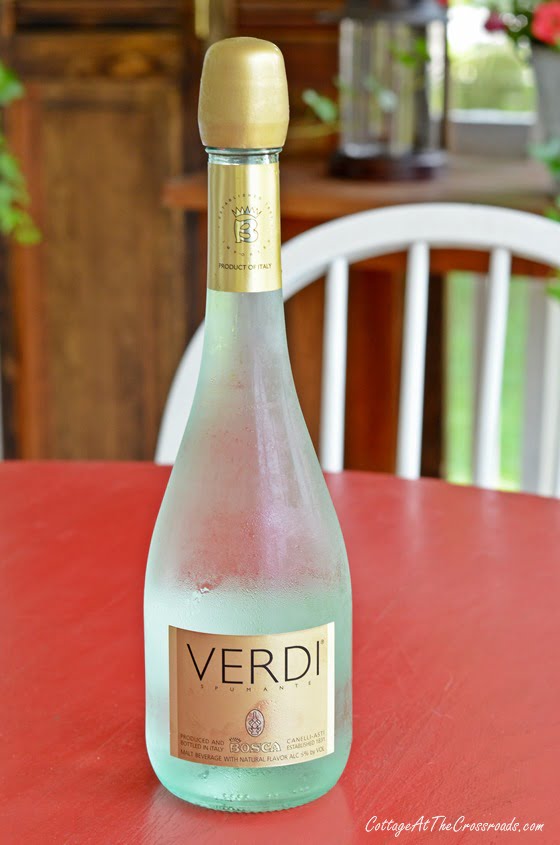 Once you have your cherry ice cubes made, you will need several bottles of this sparkling wine. We get this at Sam's, and it's only $4.99 per bottle! Ever since my friend Gay introduced me to this, I have been hooked. It is so refreshing and light-the perfect summer beverage by itself. But once you put the fruit in it, it is amazing!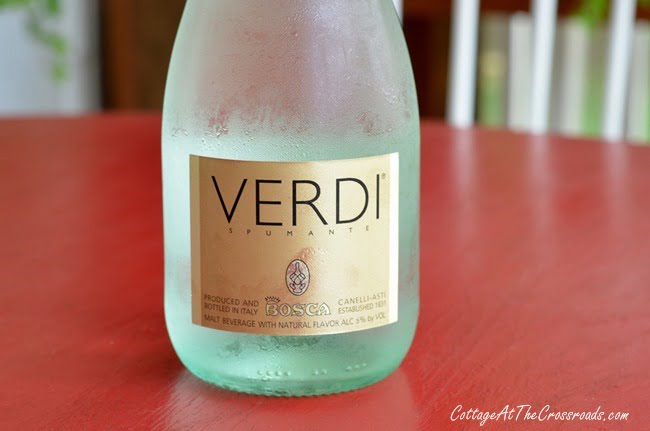 Here's a closeup of the label. I used about 2 ½ bottles of the sparkling wine the day I made this drink.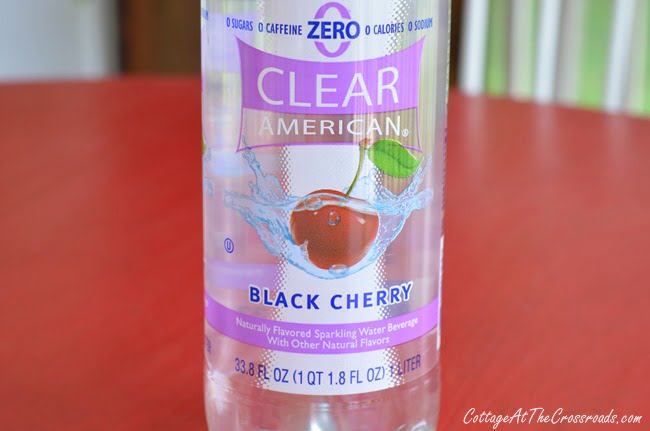 To give the beverage a little more cherry flavor, I also add one bottle of this cherry flavored sparkling water. The sparkling wine has a very low alcohol content so you are diluting it even more by adding the sparkling water.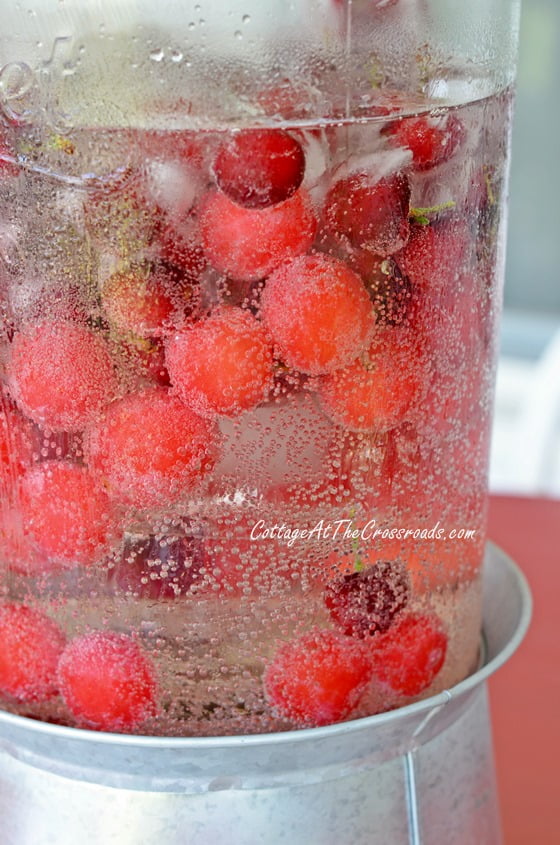 But you will get lots of refreshing bubbles!
Since we have a tree producing a lot of plums right now, I put the plums in the bottom of the container along with the "block" of ice and the cherry ice cubes. Then I poured the sparkling wine and water in the container. That's all there is to it, folks! It's so easy and oh, so good!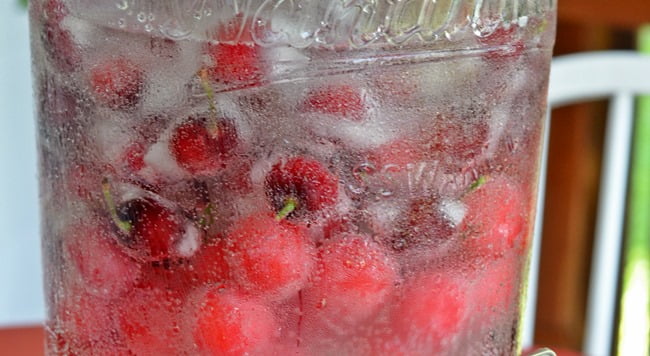 The plums and cherry ice cubes look so pretty and give you lots of color, but you could also use slices of watermelon in the bottom with blueberries frozen in the ice cubes. I may have to try that combination myself July 4th!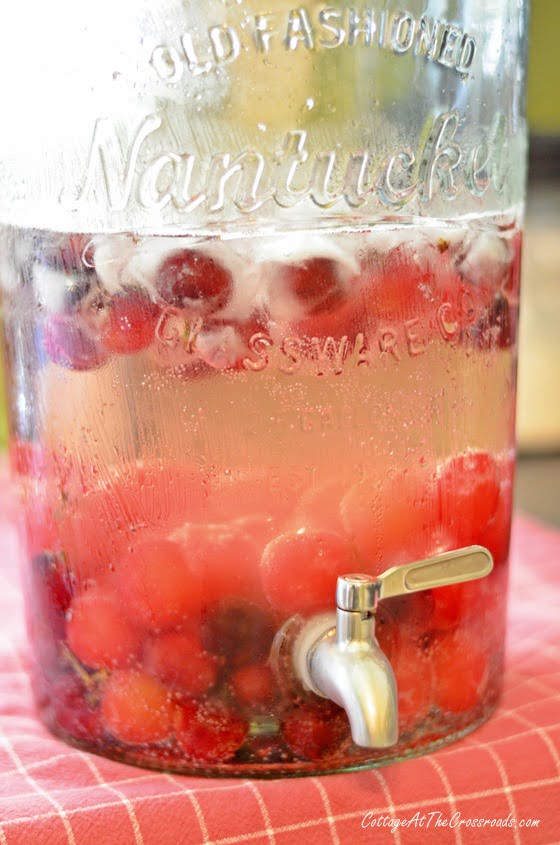 After I had the beverage out on the porch in 90 degree heat, the container did start sweating so I brought it inside. Even when the ice cubes had almost all melted, the wine was still great. It turns a pale pink color and has a subtle cherry flavor. Just delectable!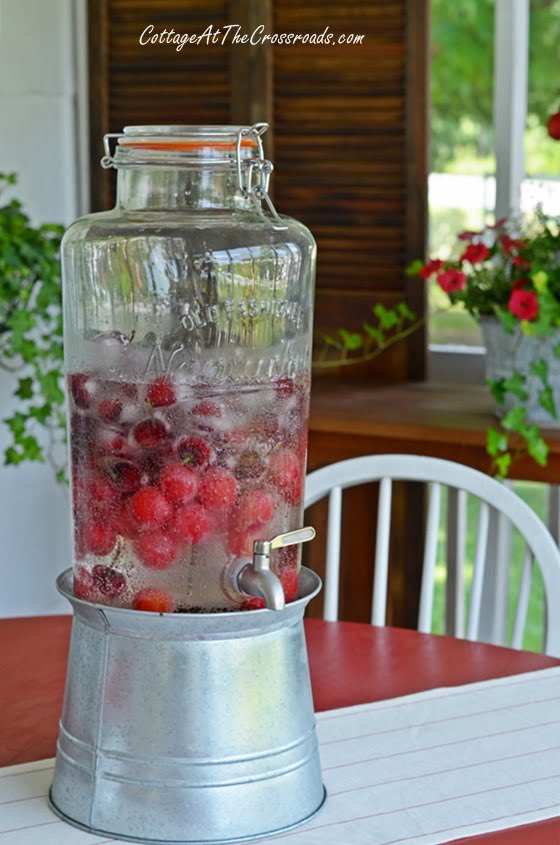 You can't get much easier than this! Perfect for a porch party this summer!