In our fall garden, our vegetables are just a few short weeks from being ready to harvest.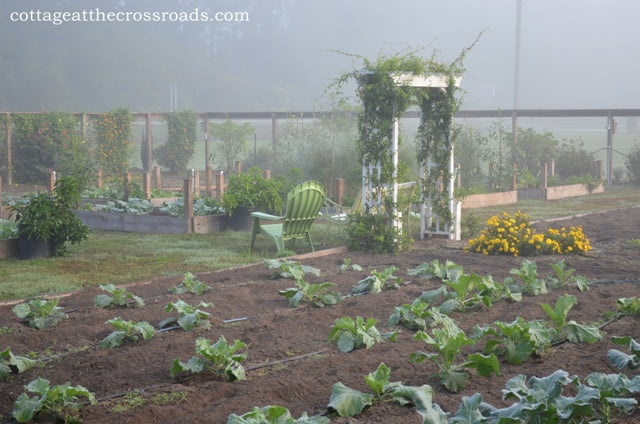 We planted the lettuce less than 30 days ago, and we're already enjoying fresh salads.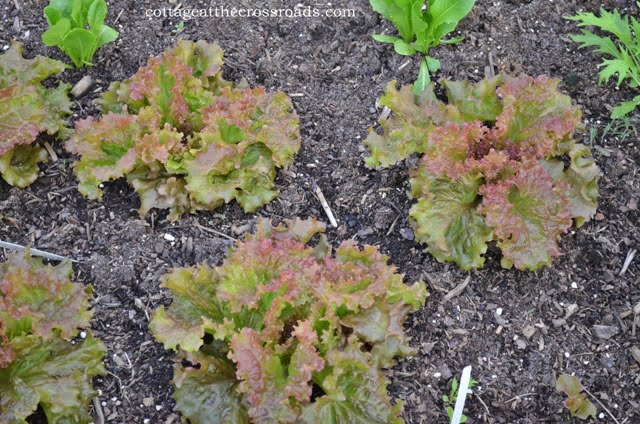 This cabbage should be ready to eat by the first part of November. Keep in mind, we are located in South Carolina and our growing season is longer than in a lot of other areas.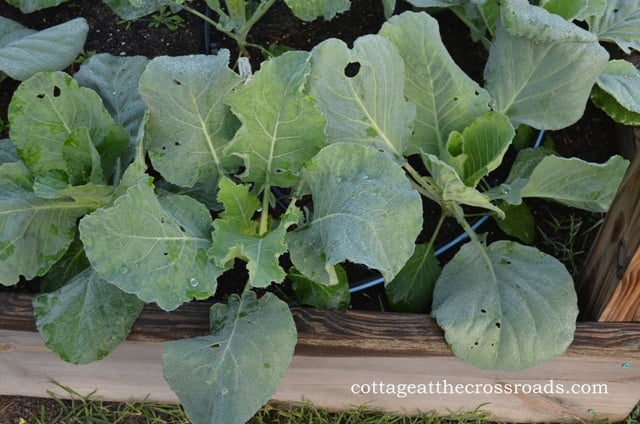 Why don't I take you for a quick walk in our garden to show you what's growing.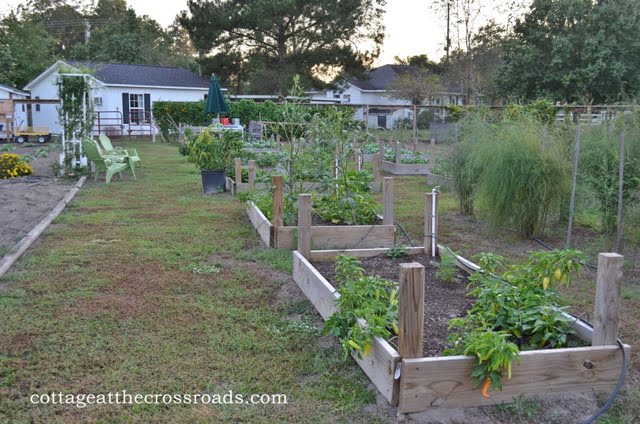 Peppers and okra from the summer garden are still producing.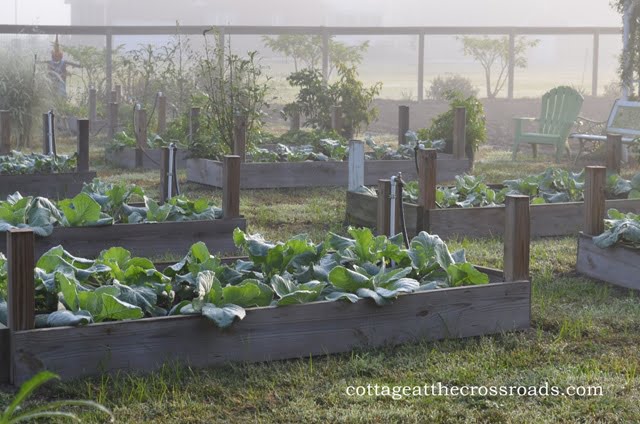 We've replanted almost of our raised beds with a variety of vegetables that grow well in the fall: broccoli, rutabagas, brussells sprouts, cabbage, and cauliflower.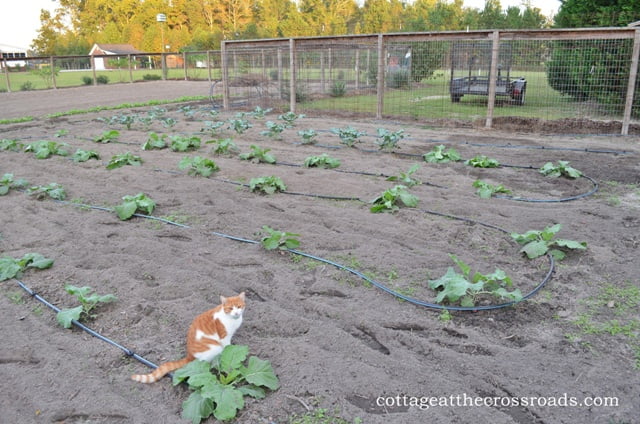 Since we like collards so much, we've planted quite a few of those. Collard plants are frost tolerant. In fact, they say collards are only good after being "touched by frost." Here's my favorite recipe for cooking fresh collards.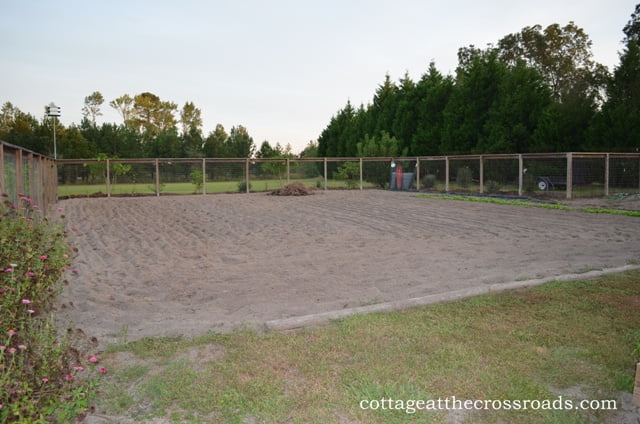 Unfortunately the weeds continue to grow, so I try to keep the garden tilled and the weeds hoed. When it comes to weeds, you've got to stay ahead of the game or they'll take over your garden.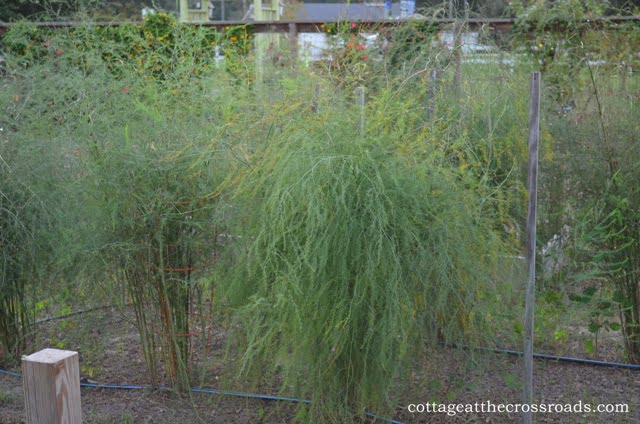 This is our asparagus bed. These plants will go dormant soon.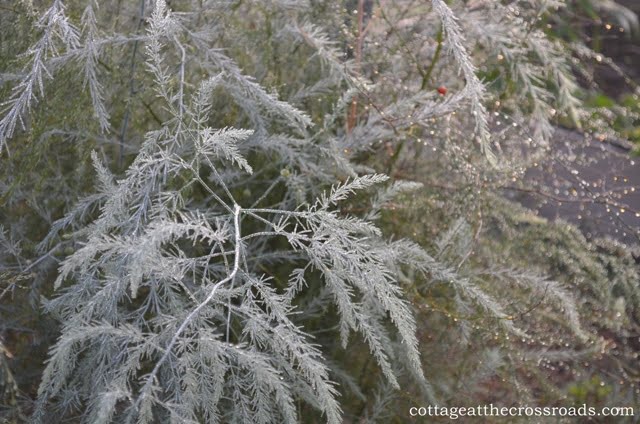 These plants are fern-like and are so pretty. Jane captured this dew on the asparagus one foggy morning. Once we get frost, I'll cut them back to the ground. I look forward to an abundance of fresh asparagus in the spring.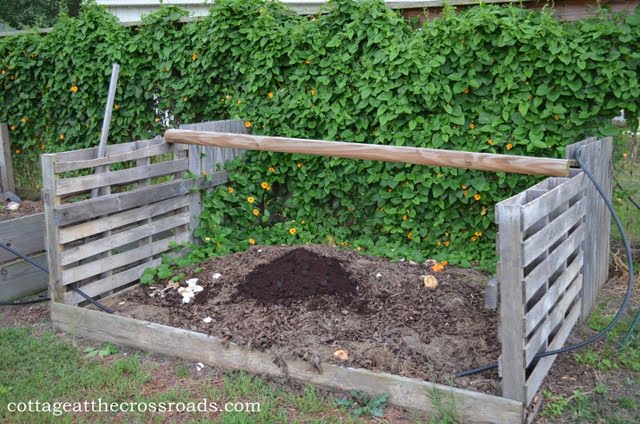 I'll continue to add organic materials to my compost bins all winter. And here's a tip if you're composting. Go by your local Starbucks or any coffee shop and ask for their used coffee grounds. I just added a 20 pound bag to this compost bin. "Hmm. I'm thinking pumpkin spice latte today!" If you've been thinking about composting, this is a good time to start. In a few weeks, I'll put up a post about how to compost. It is, without a doubt, the best fertilizer, and it's free!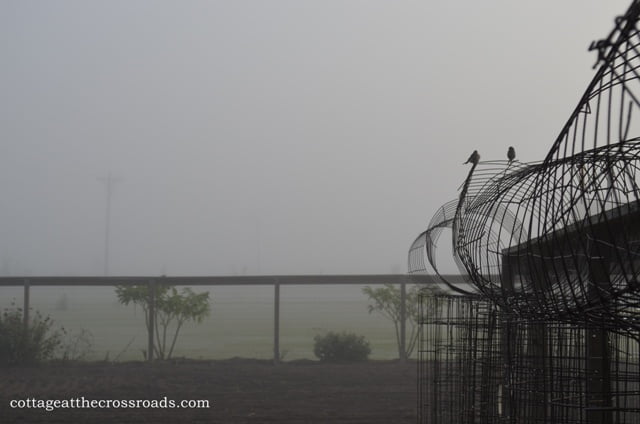 I've put away my tomato cages for the winter. The birds use them to roost and they fertilize the area where I'm going to plant my cucumbers next spring.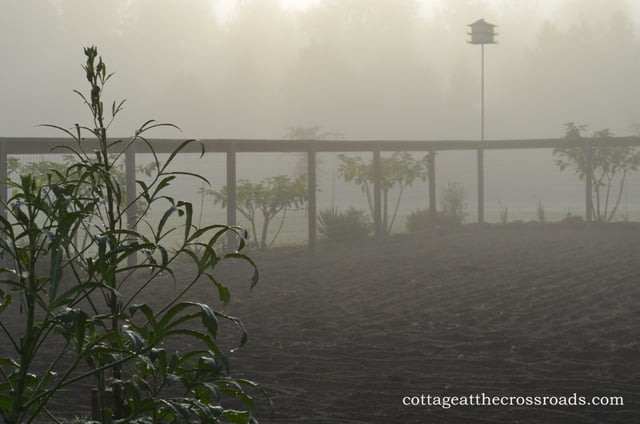 I enjoy a foggy morning in the garden at the cottage at the Crossroads.