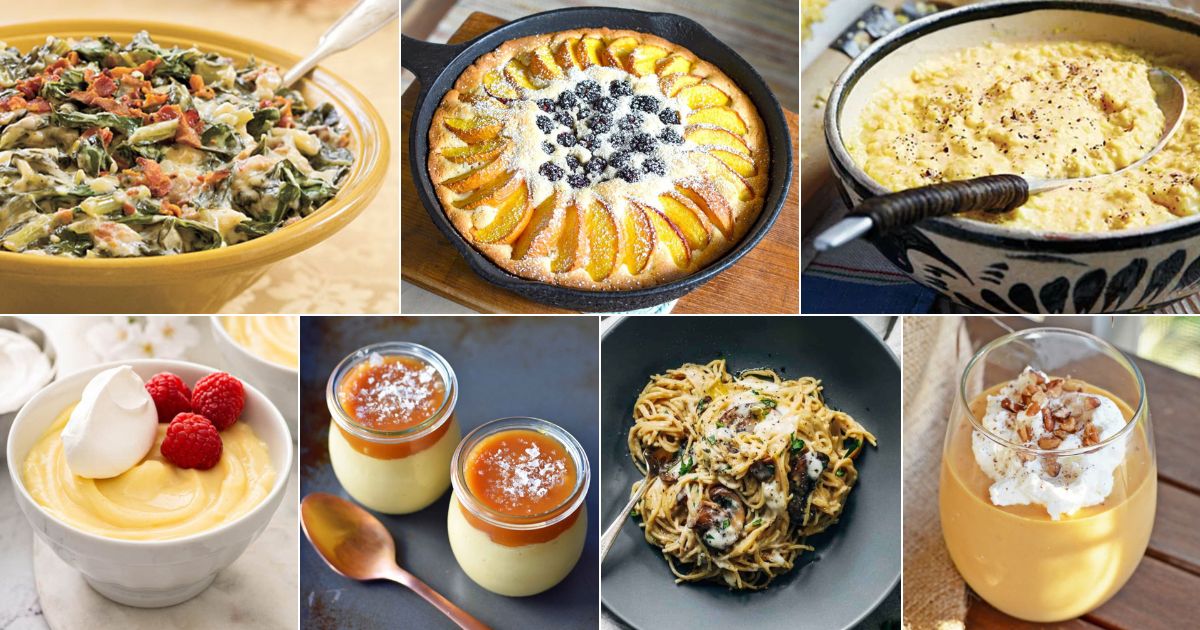 Milk is a staple in many recipes! Not only can you use milk for baking sweet treats, but you can use milk for adding a creamy texture to savory dishes too. Let's check out some of the best recipes that use a LOT of milk!
Contents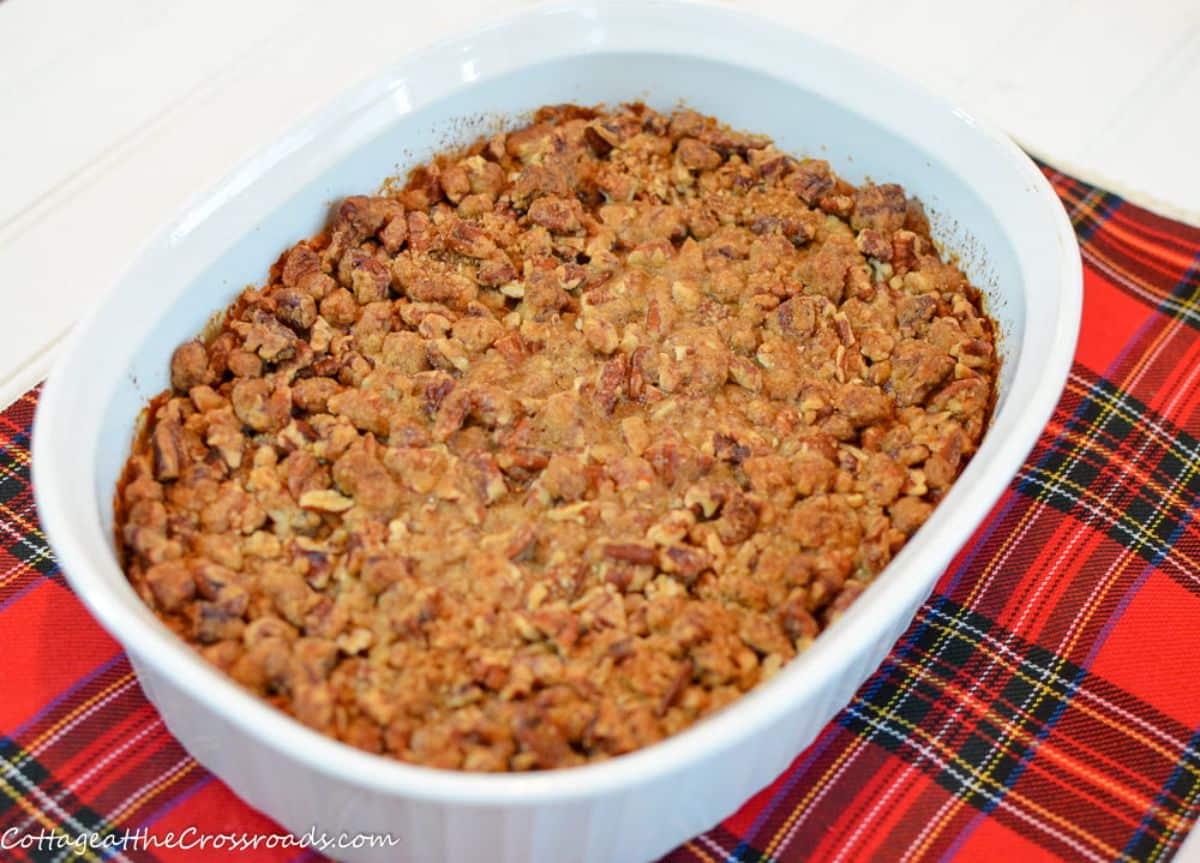 Nothing is better in the fall and winter months than making this huge hit for a side dish for Thanksgiving or a winter holiday. We love the hearty potatoes paired with a meat dish for an extravagant holiday feast!
Make this pudding by using sweet potatoes, butter, pecan topping sauce, and a 12-ounce can of evaporated milk. We recommend using nutmeg to really give this dish a holiday feel!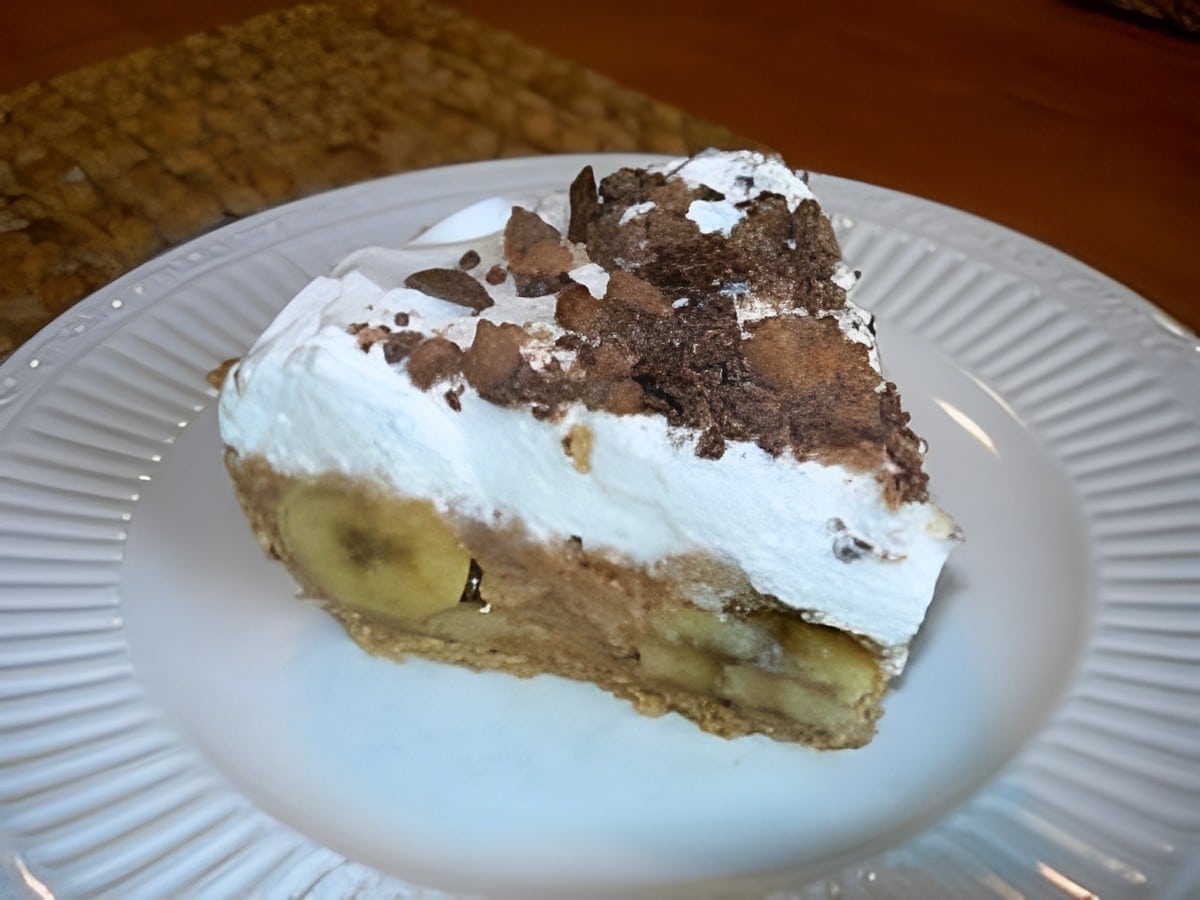 Go back to your childhood and feel like you are having a sweet Heath Bar with this banana heath bar pie!
We love the combination of this banana pudding and chocolate treat that uses tons of whipping cream, Heath candy bars, and sweetened condensed milk.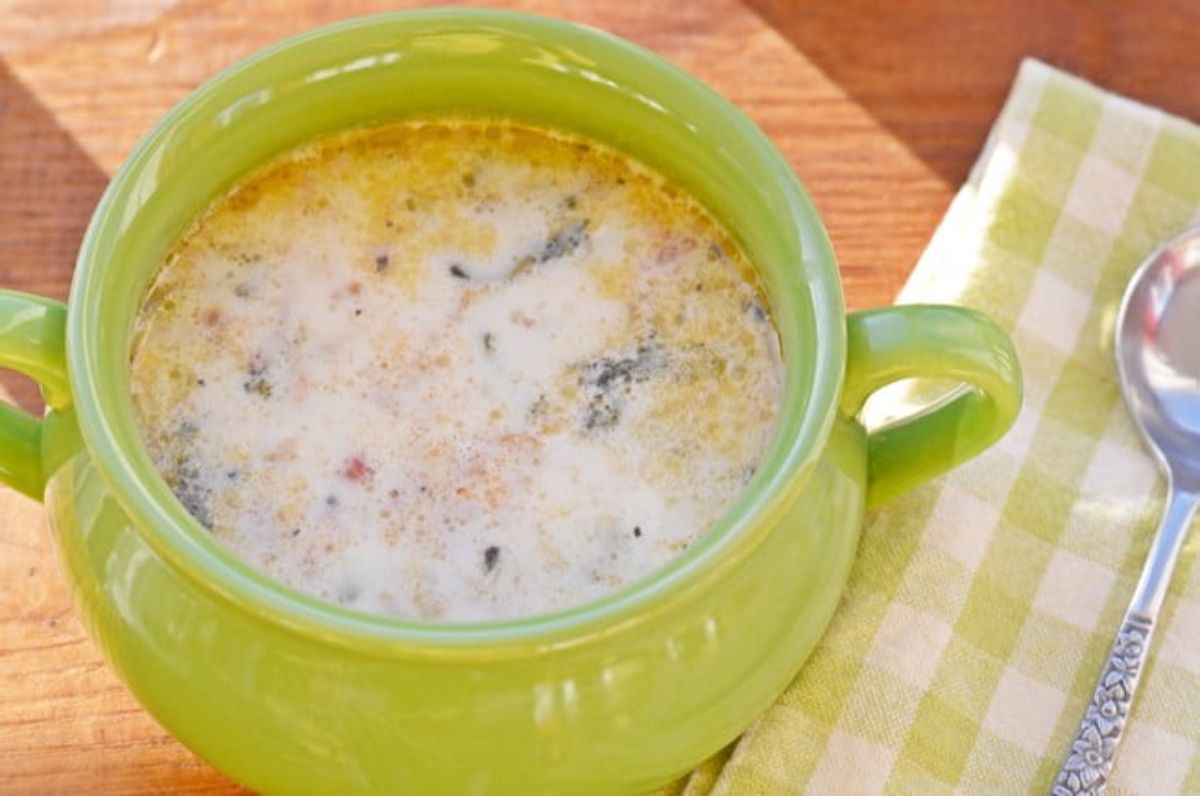 Zuppa Toscana soup makes it feel like you are dining in the middle of Sicily or on the Amalfi coast! This soup uses fresh kale, butter, celery, sausage, potatoes, 1% milk, and evaporated milk to add creaminess to this hearty soup for a cold day.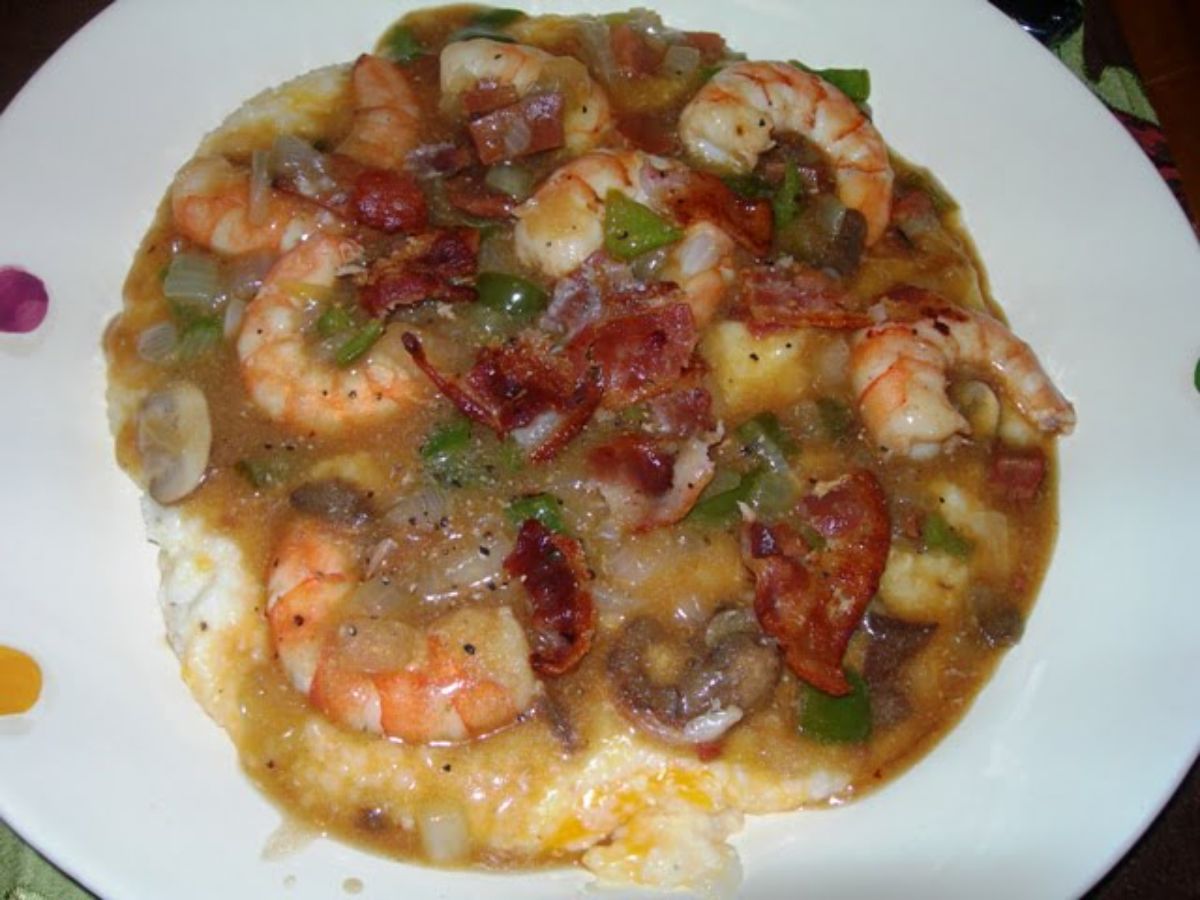 Shrimp and grits make it feel like you are in the Southern United States right in the heart of New Orleans! We usually make this as a main dish for dinner parties or even for a one-dish meal.
Make sure you take tons of time cooking your grits, as this is one of the most important parts of the meal.
A special tip that can help make your grits the best of the best is adding broth to the water for cooking, like chicken or vegetable broth.
We love this typical low-country dish at any time of the day or year. Use 1 cup of milk or heavy cream for a creamy addition to the ham broth.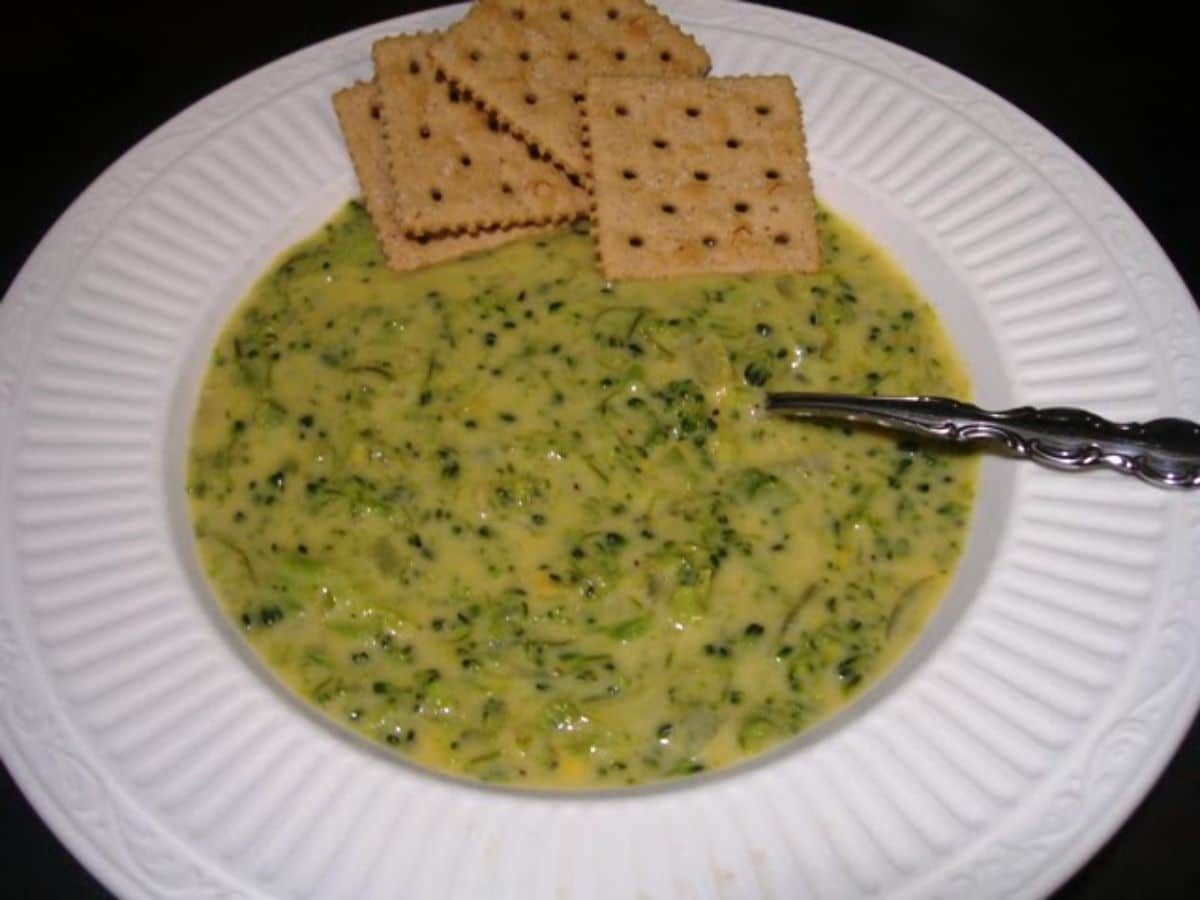 Creamy broccoli cheese soup with a slice of French baguette bread is ideal for a cold winter day. Use ½ can of evaporated milk and 2% milk for creaminess.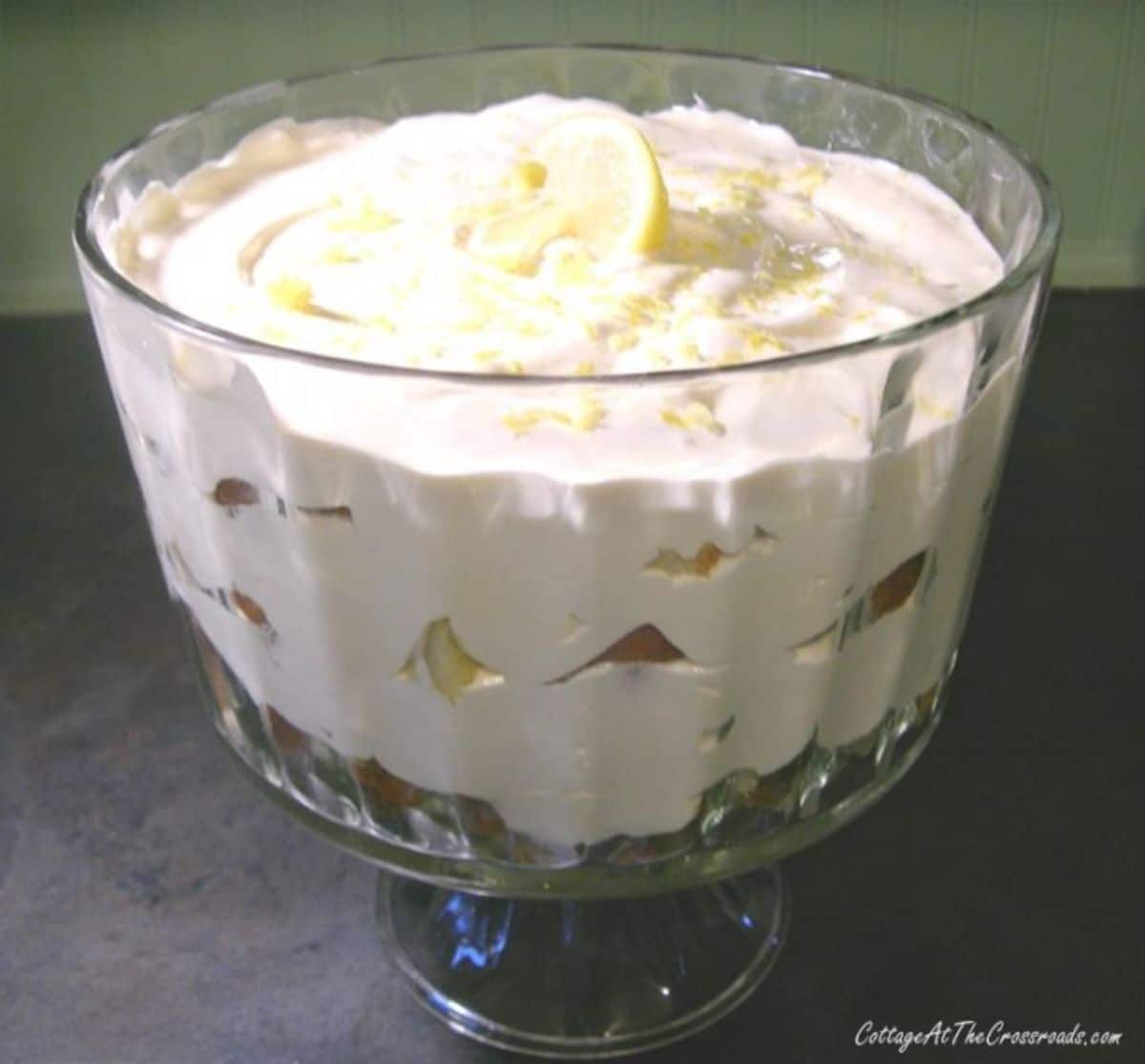 Do you need a large, sweet dessert that will be big enough to feed your entire party? Look no further! This super simple and easy recipe can even be made a day ahead of time to ensure your party is stress-free.
We like using two cans of sweetened condensed milk for this recipe.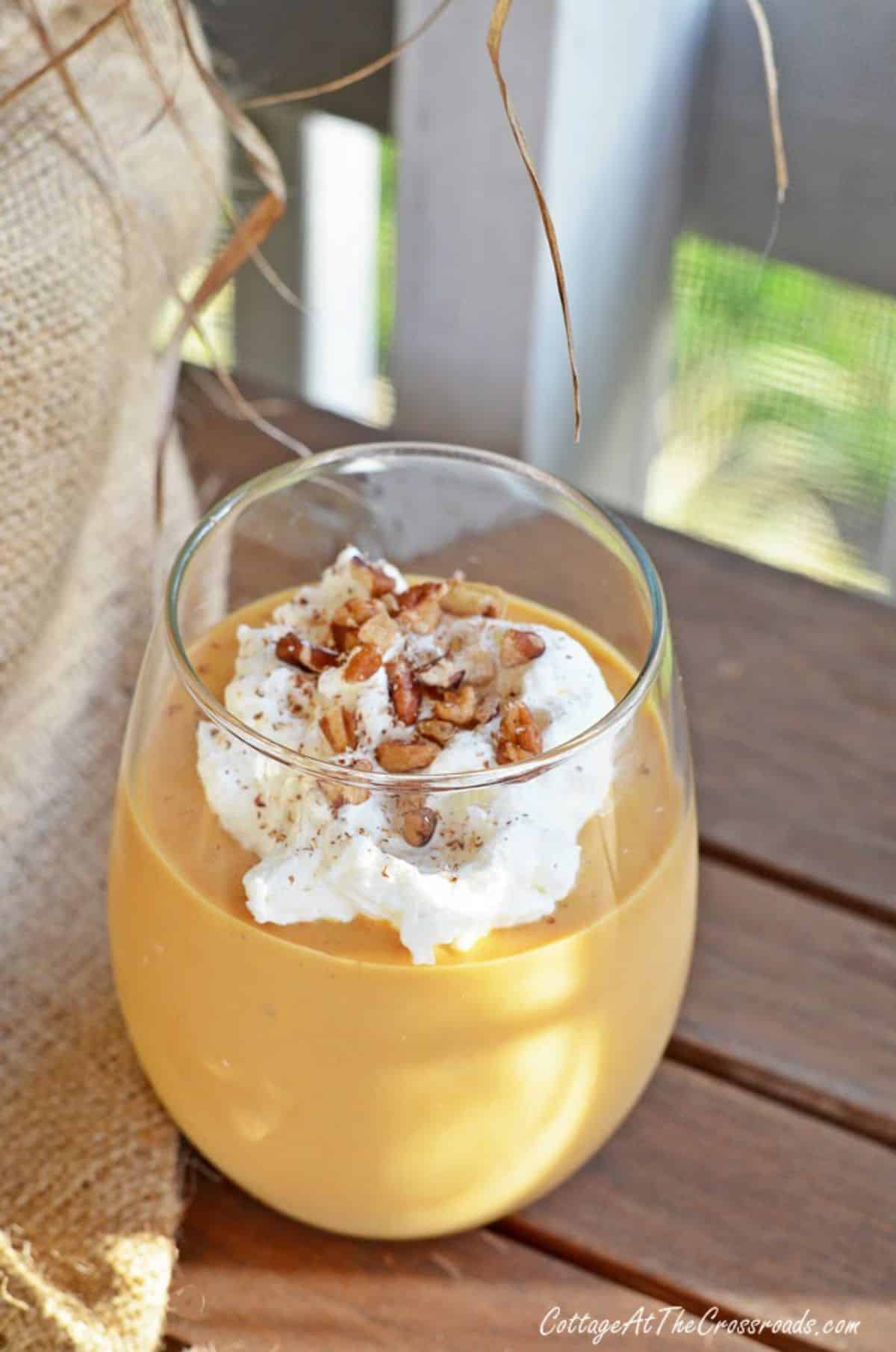 You might not think of 'sweet potato' or 'pie' when you think of a healthy smoothie — but we love a special treat on a fall day! Just think of all of the flavors of September and autumn in your glass.
Use 1 ½ cups of unsweetened coconut milk or almond milk for this yummy smoothie.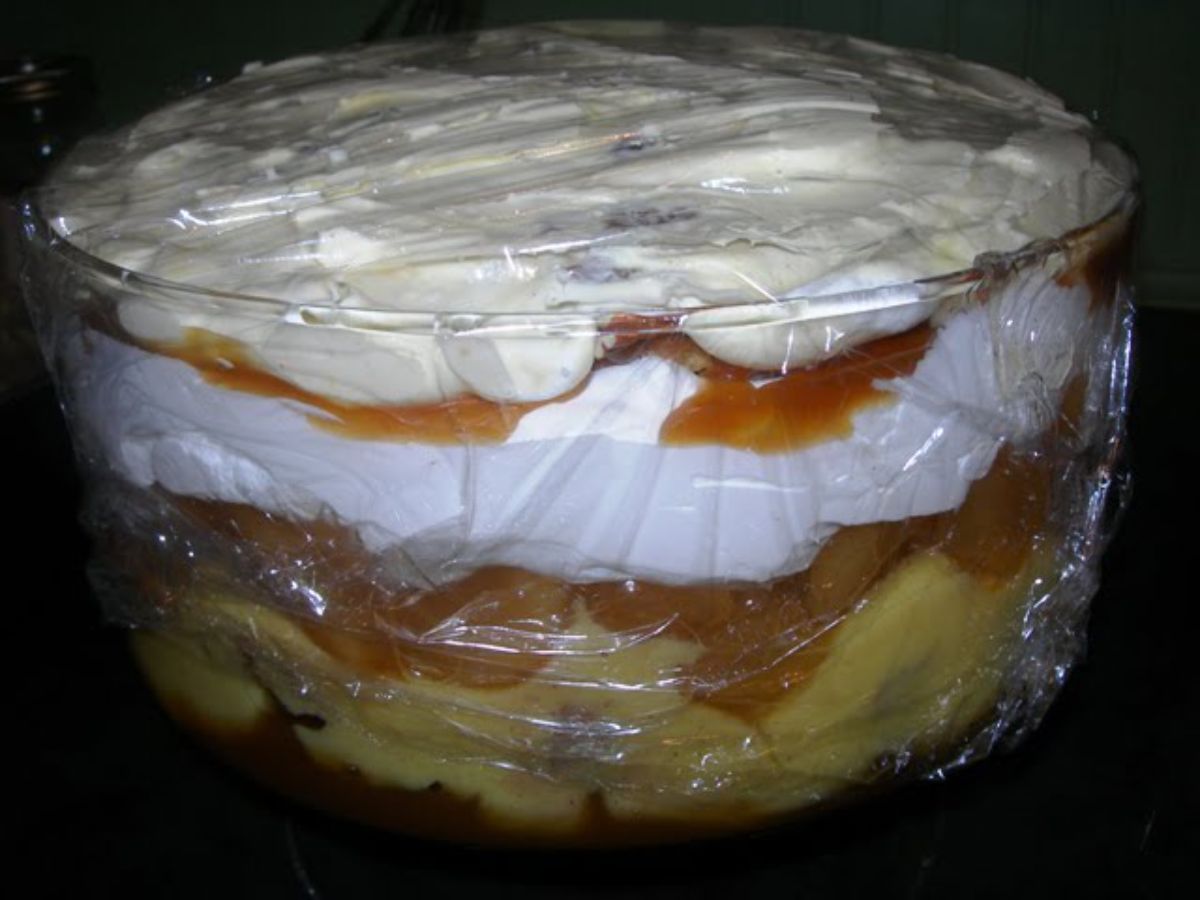 Are you in the mood for something sweet? You won't be surprised to find out that milk goes in tons of desserts!
We love making this colossal caramel apple trifle with instant vanilla pudding, cold milk, apple pie spice, pecans, and ice cream topping for a fall treat.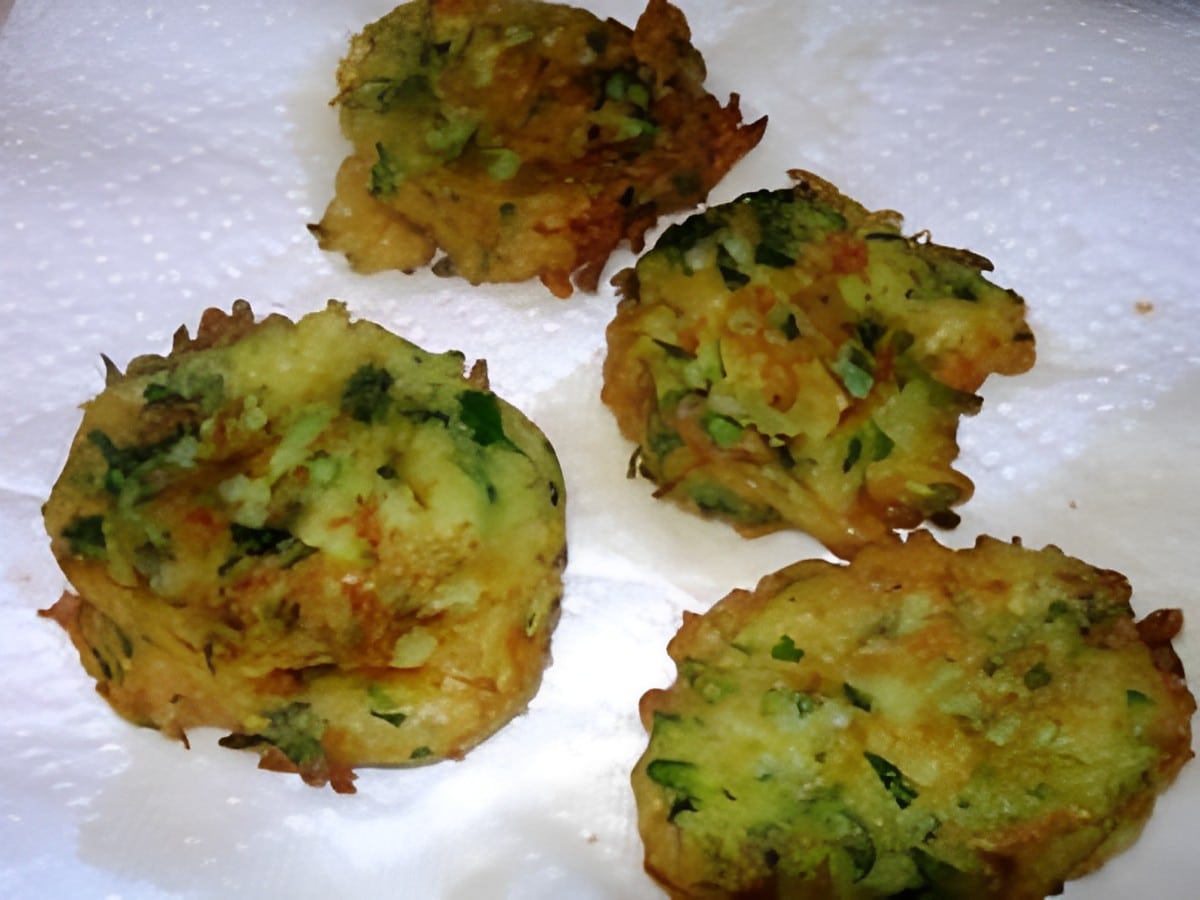 Forget just balancing or cooking vegetables — that is so boring! Instead, we love using an air fryer or pan to fry up these tasty and crunchy zucchini fritters that have just the right amount of crunch.
Pick some fresh zucchini from your garden or buy some in the local market. Then, make the breadcrumb batter by using one cup of 2% milk and other baking ingredients.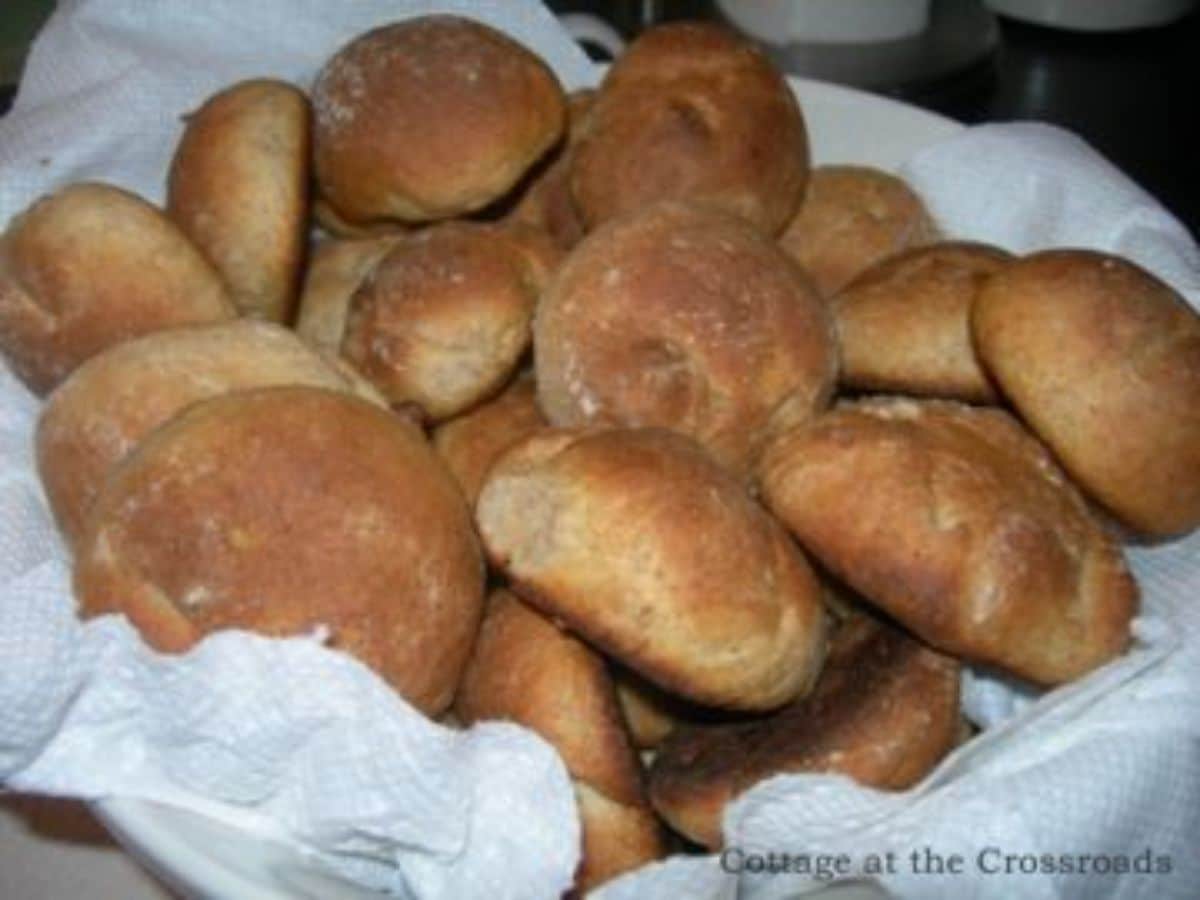 Whole wheat rolls are great for dipping into soups or using for hearty sandwiches. We like using these whole wheat rolls as a substitution for white bread for a healthier alternative.
You can make vegetarian sandwiches with tofu, ham, turkey, or chicken stuffed inside of this buttery and flaky roll.
Plus, it is super easy. Bake this bread using two cups of milk, baking ingredients, and yeast to ensure the bread rises!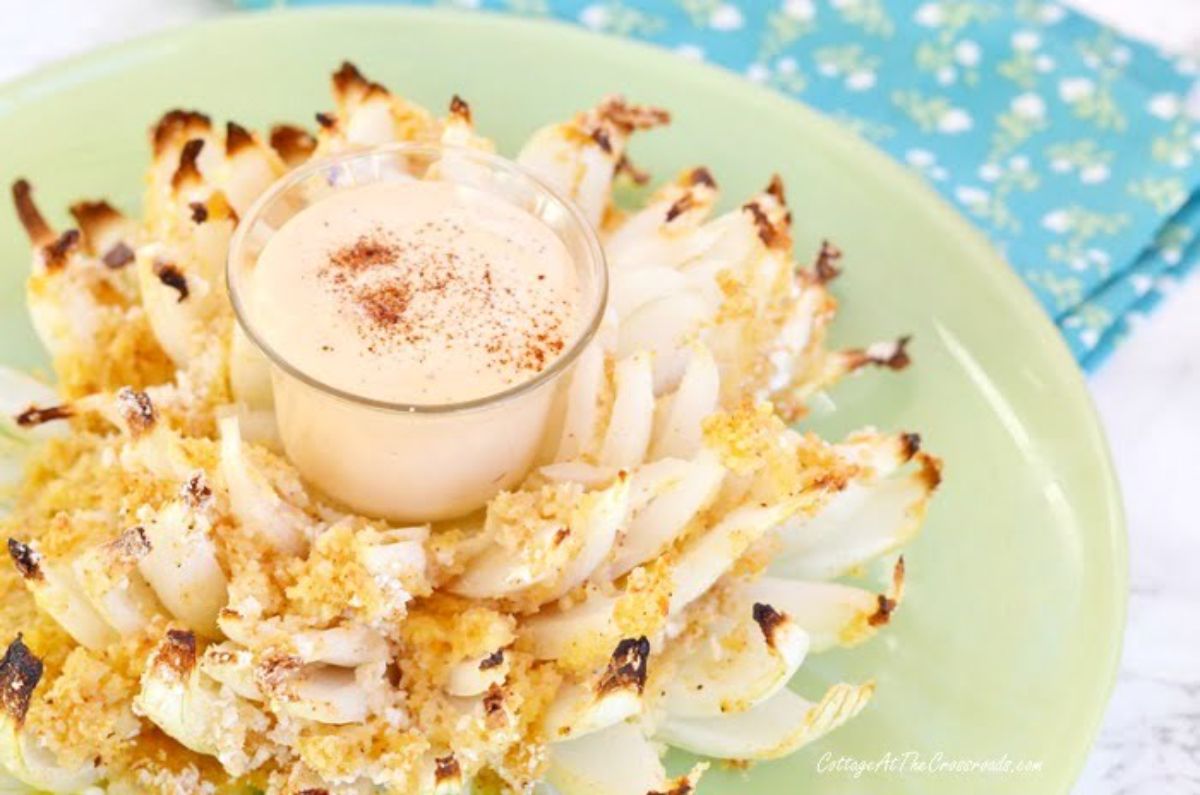 Everybody loves the fried Blooming Onion that you can get at an infamous fast food restaurant — but if you are trying to cut down on calories and fast, this healthier version is perfect! Simple!
Use a large onion and make the breading mixture with ¼ cup of milk and two eggs.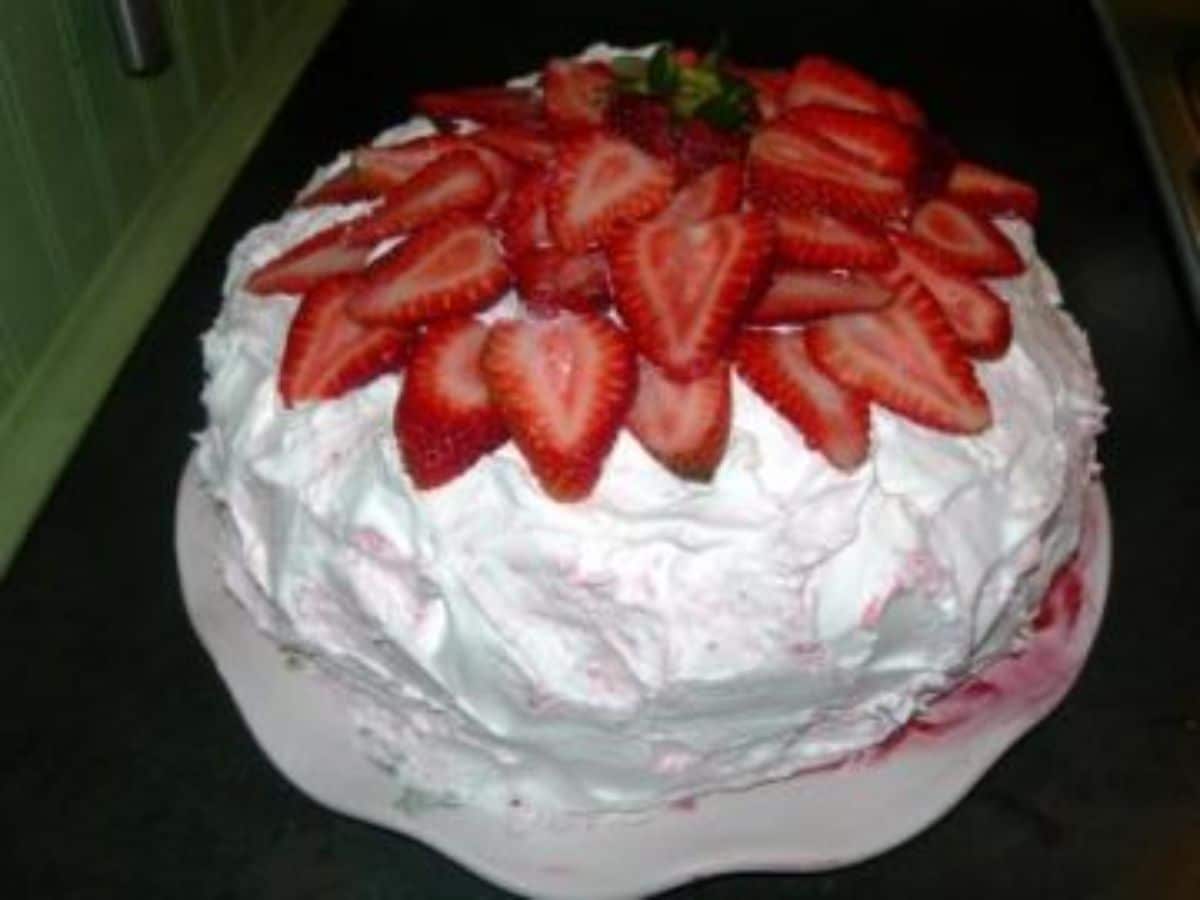 Strawberry cake is a sweet and fruit-filled dessert option that is great for a fancy sweet treat for any type of party. We find that chocolate, strawberry, or vanilla ice cream pairs perfectly with this moist and tasty cake.
You will need to add 1 ⅓ cup of milk to make this popular dessert cake! Add ice cream on top for an even sweeter treat.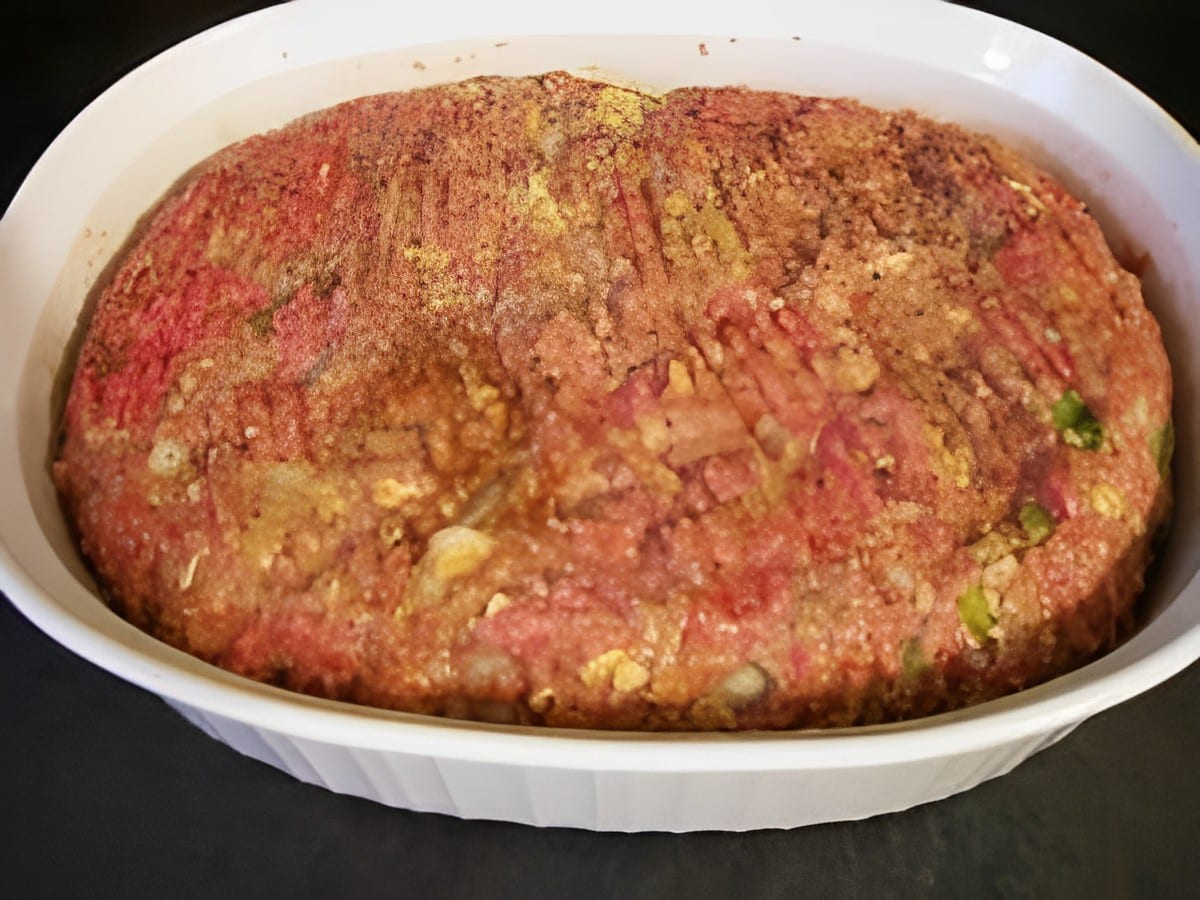 Everybody has their own unique method of making meatloaf that is savory and filling. We love making this recipe with ¾ cup of milk, tons of vegetables, Beefy Onion Soup and Dip mix, and old-fashioned oats.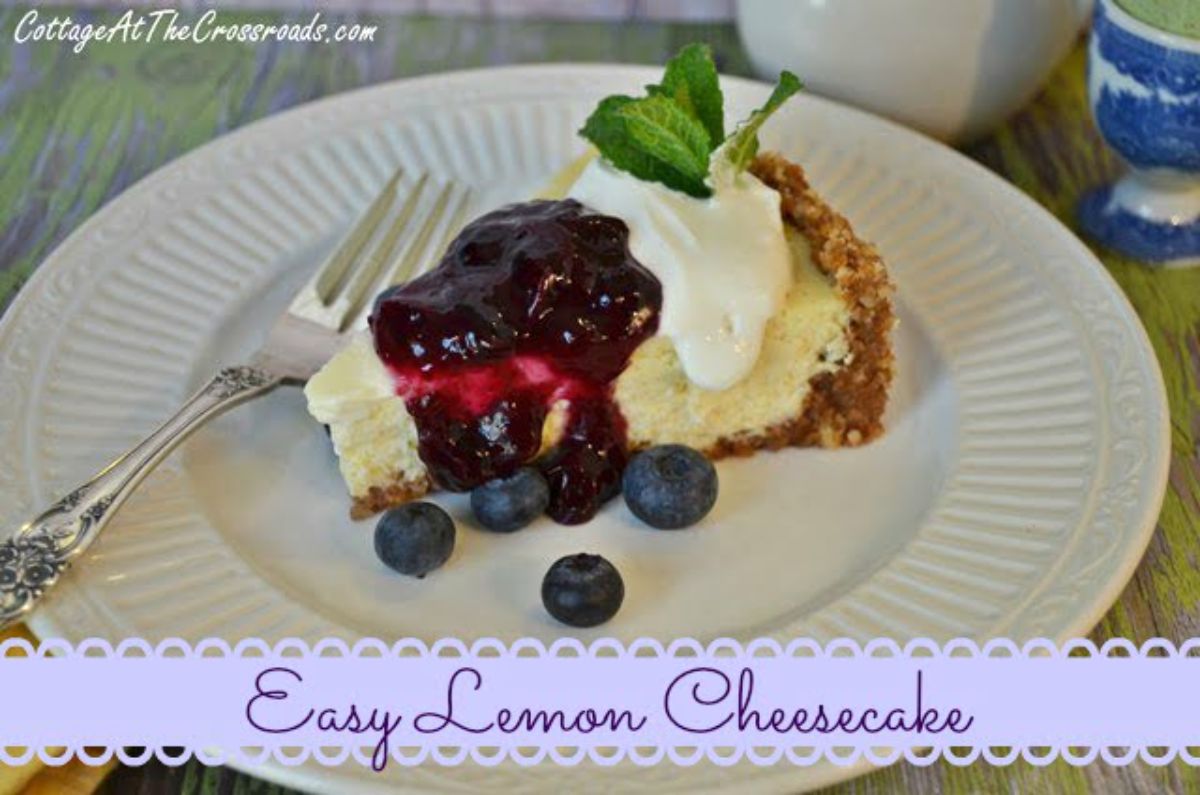 Cheesecake doesn't have to be time-consuming or difficult. This lemon cheesecake with blueberries on top not only tastes great, but it is easy to make. Make sure you have 1 can of sweetened condensed milk to make this recipe.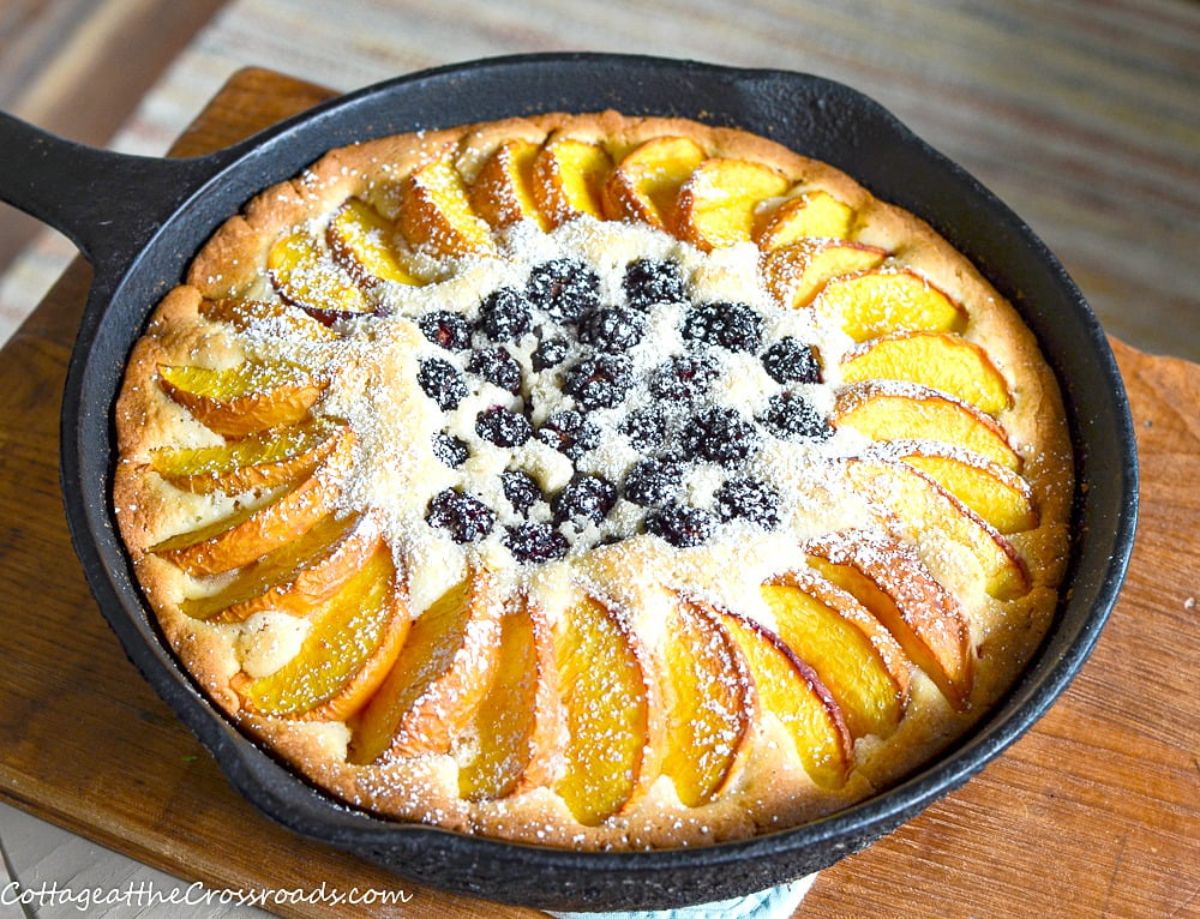 Blackberry peach buckle is a stylish and beautiful dessert that we love making for holiday parties. This recipe uses fresh peaches to bring a bright orange color to a typical cake.
We like using ½ cup of milk to make the cake base and topping the dessert with fresh peaches and one pint of blackberries.
Fruitcake cookies are a bright and kid-friendly treat that is ideal for those who want to add a pop of color to a holiday party!
Use ½ cup of milk to add creaminess and sweetness to this cookie mixture. You can also change the colors of the fruitcake to make it go with your party theme!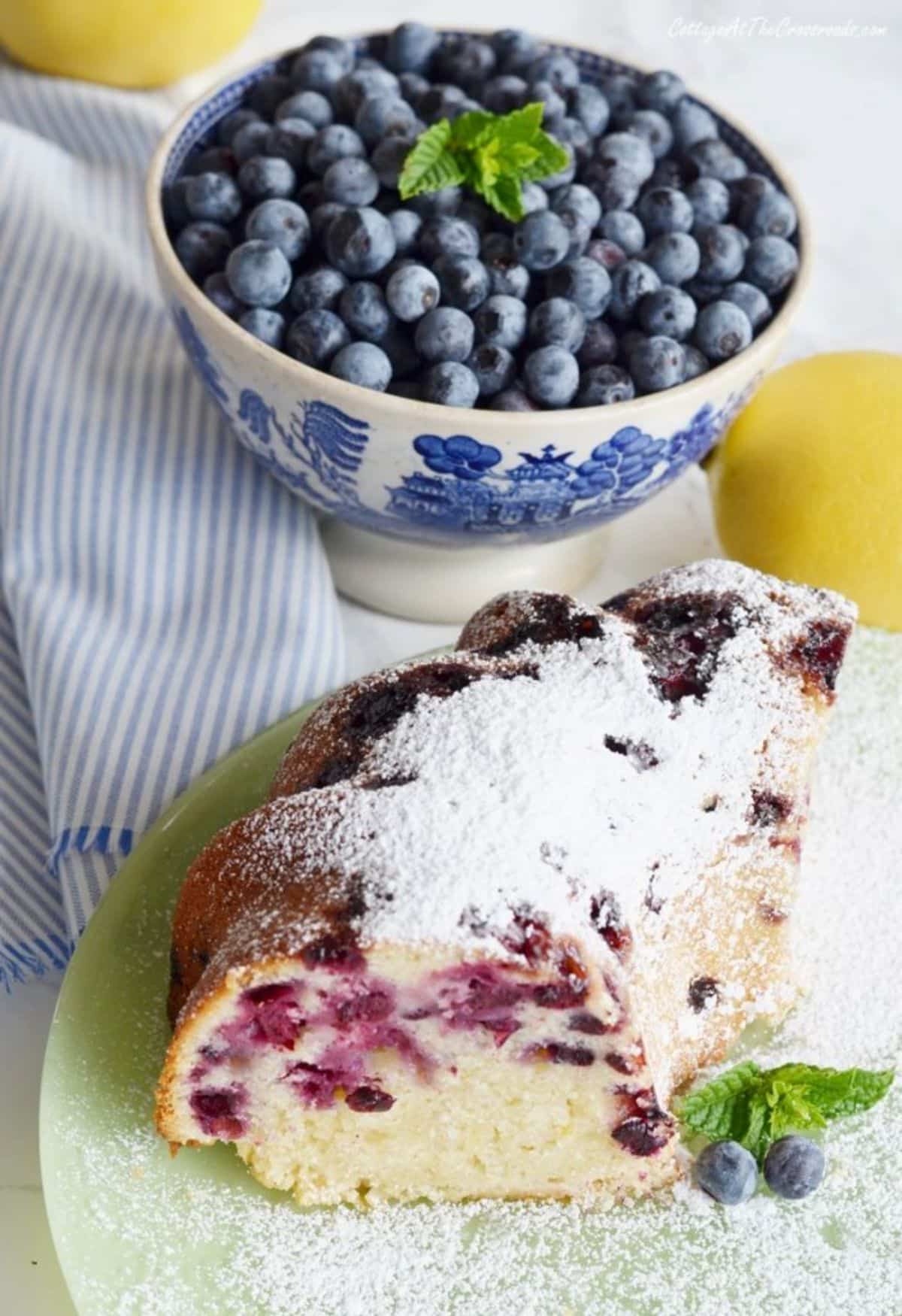 No, you don't have to feel bad about making this recipe! Sure, it is called a 'pound' cake, but we guarantee the taste is well worth the calories. Use ½ cup of buttermilk or 1 cup of milk to make this dense, moist cake.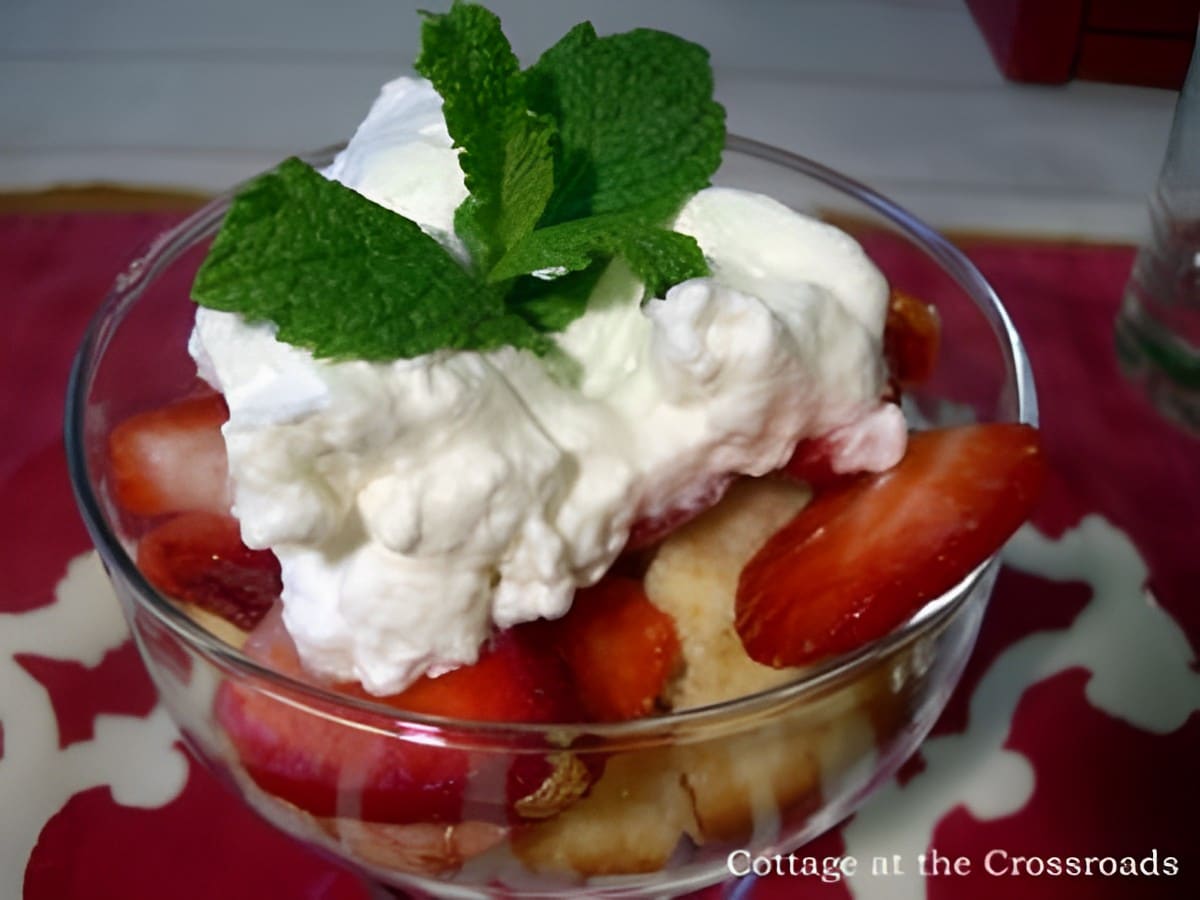 Nothing goes better on a decorative tablecloth than strawberry shortcake. Use ½ cup of cold milk and lemon extract to add more flavor to your cake mixture.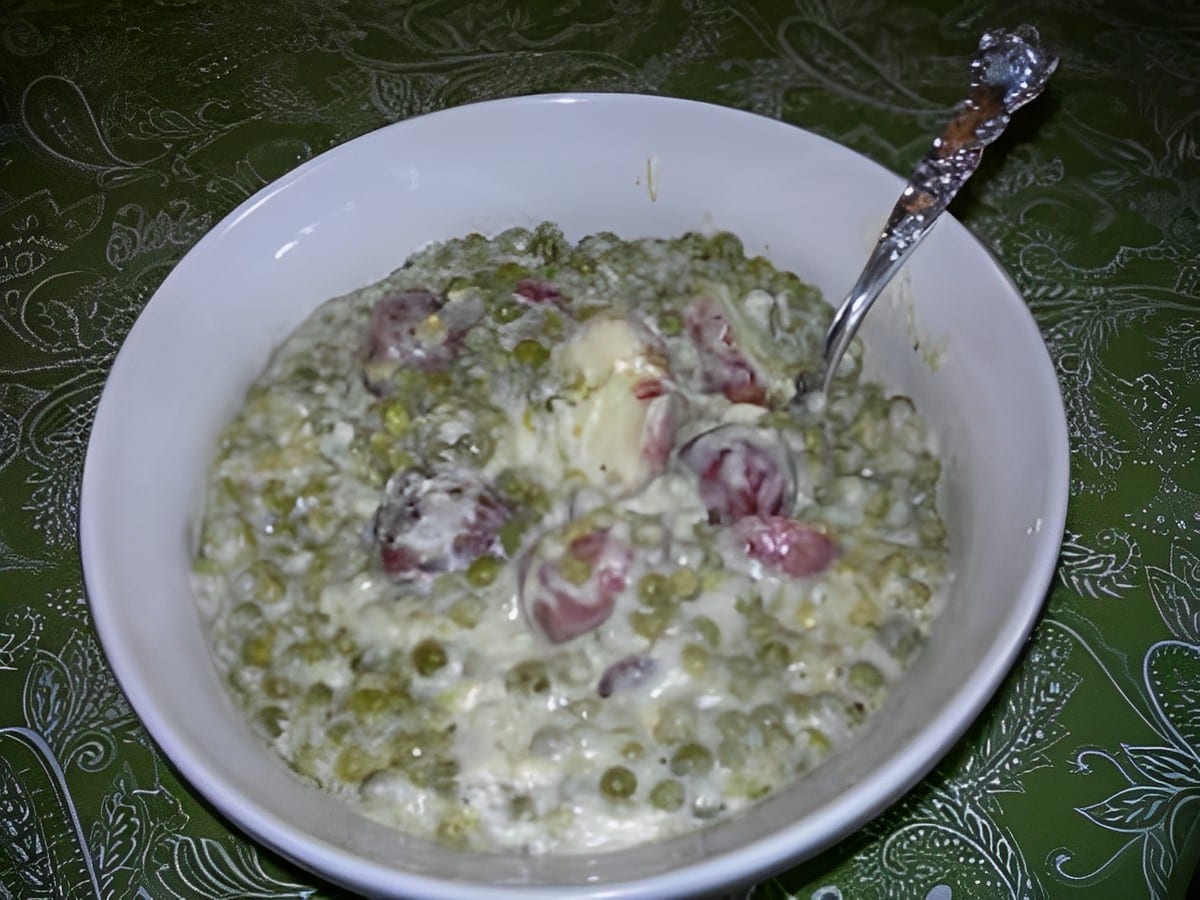 Use peas from your garden or local market combined with potatoes to make a crunchy and creamy potato salad that everyone is going to love.
You can use any type of peas for this recipe, but we like fresh peas that have a bit of bite and are crisp. Add 1 ½ cups of milk to the flour to make the creamy sauce. We recommend using 2% milk for extra flavor!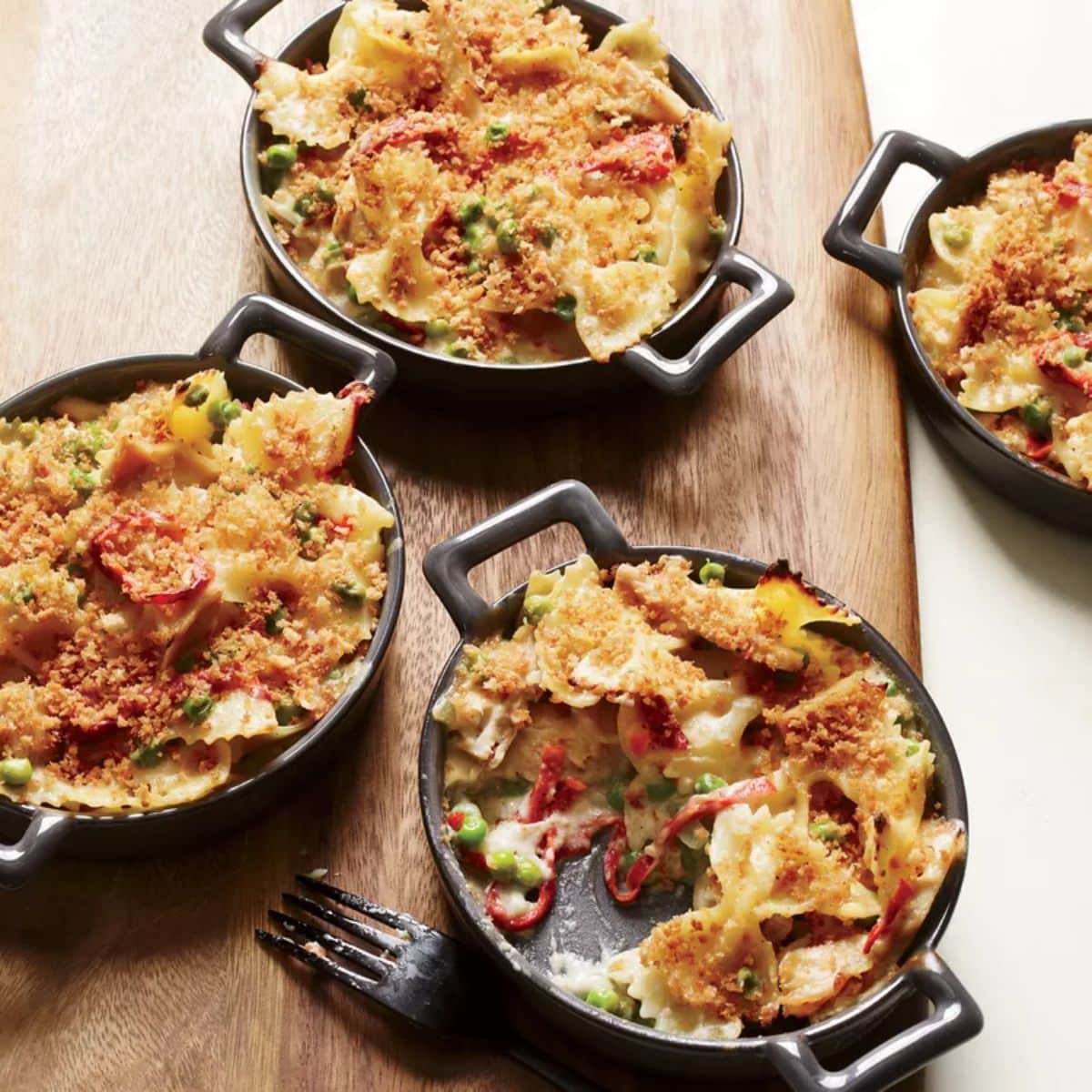 You can use milk to make tons of savory dishes, too! We love using piquillo peppers for a bit of spice and canned tuna directly from Spain for an authentic feel. Use 3 cups of whole milk or half-and-half for this recipe.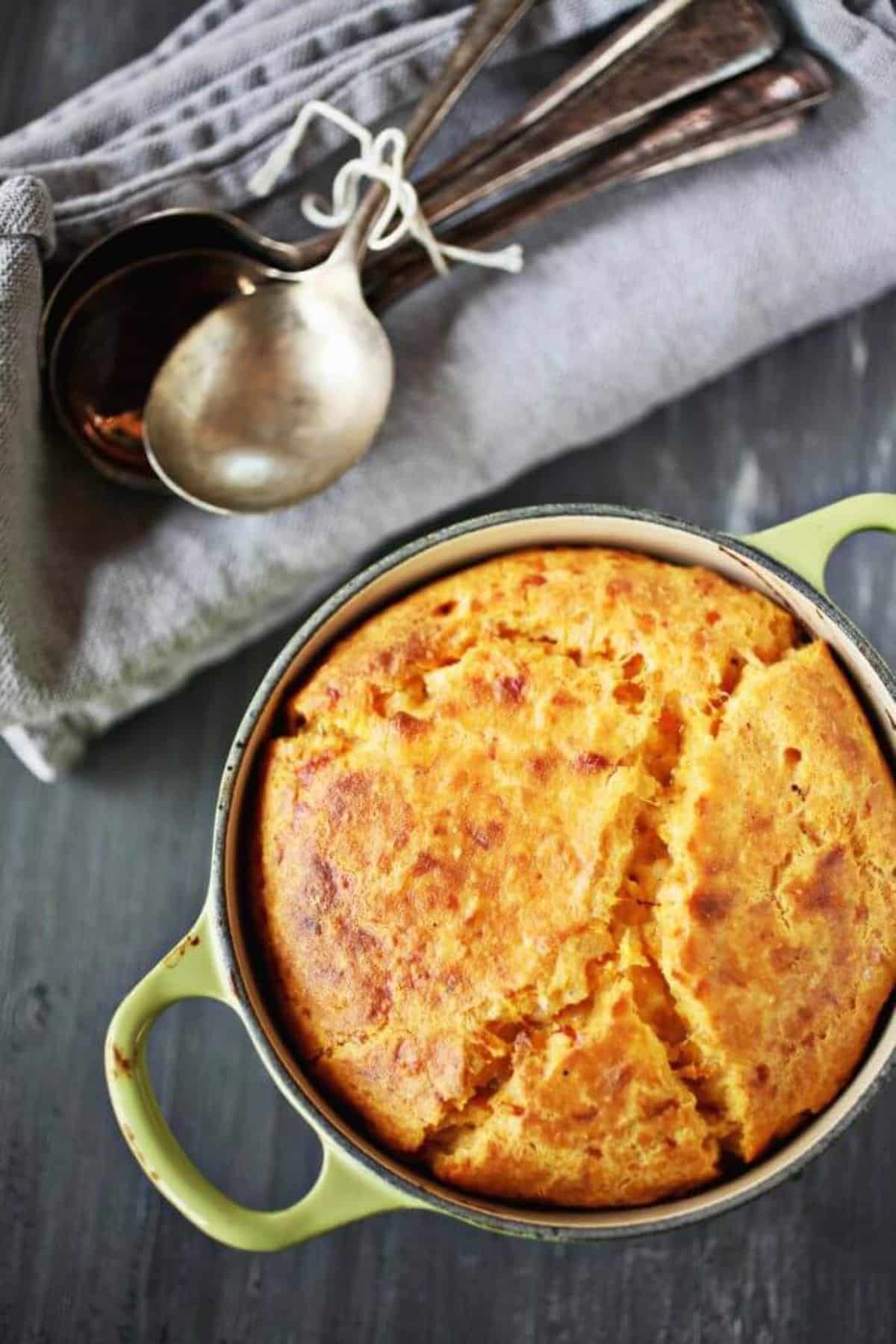 Yum, that sounds good just saying the name out loud! This specific take on a 'sweet potato souffle' is the perfect substitution for mac n' cheese or potatoes. Use 2 cups of whole milk to make this savory bread.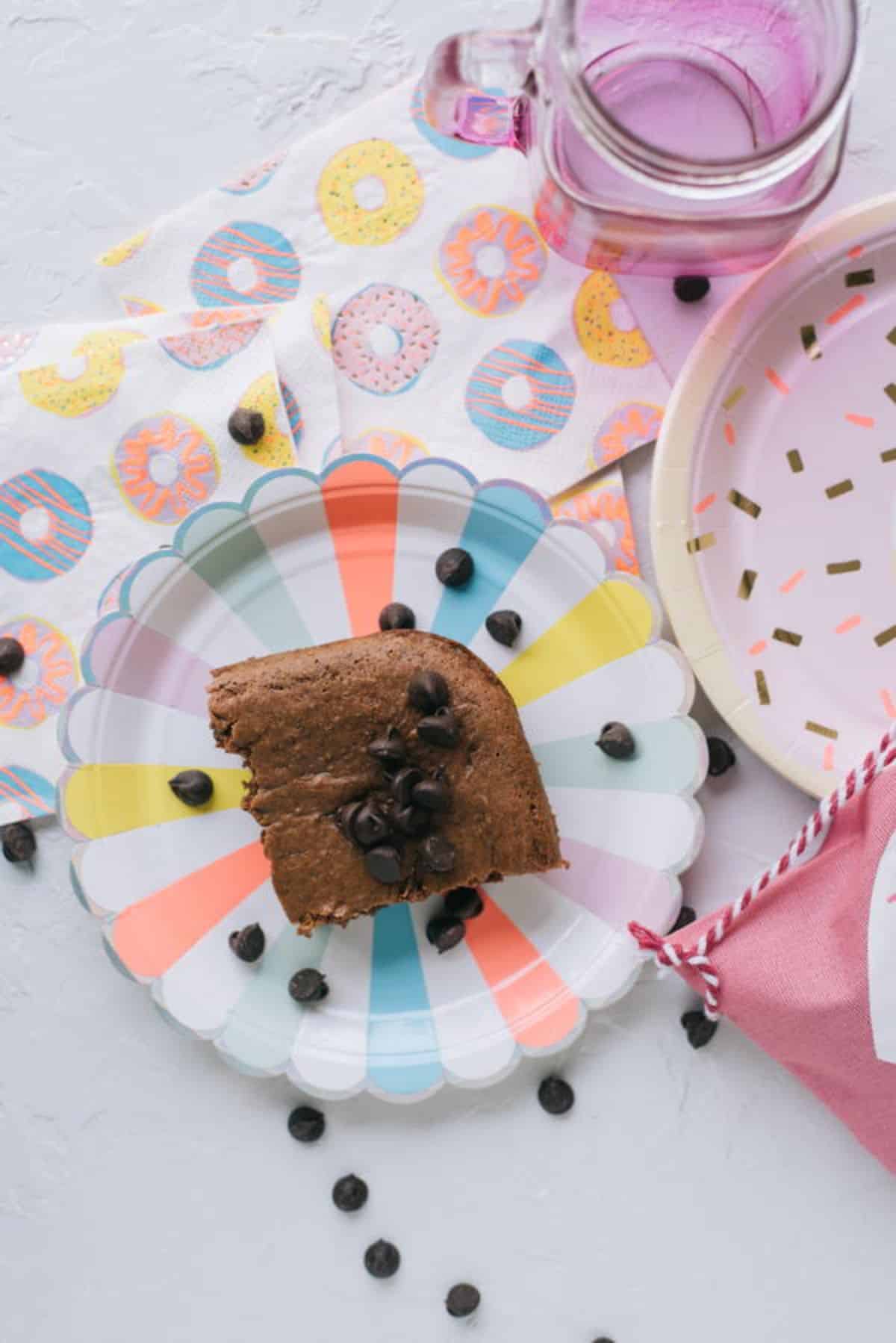 This easy and fast chocolate pudding is great for kid's parties since it only requires a few ingredients and has tons of chocolate. Use cake mix, chocolate instant pudding, skim milk, and chocolate chips to bake this cake in 30 minutes.
This sweet dessert pot with caramel sauce drizzled on top is great for an aesthetic and portable dessert for a party. Use a lot of whole milk and heavy cream for the perfect consistency.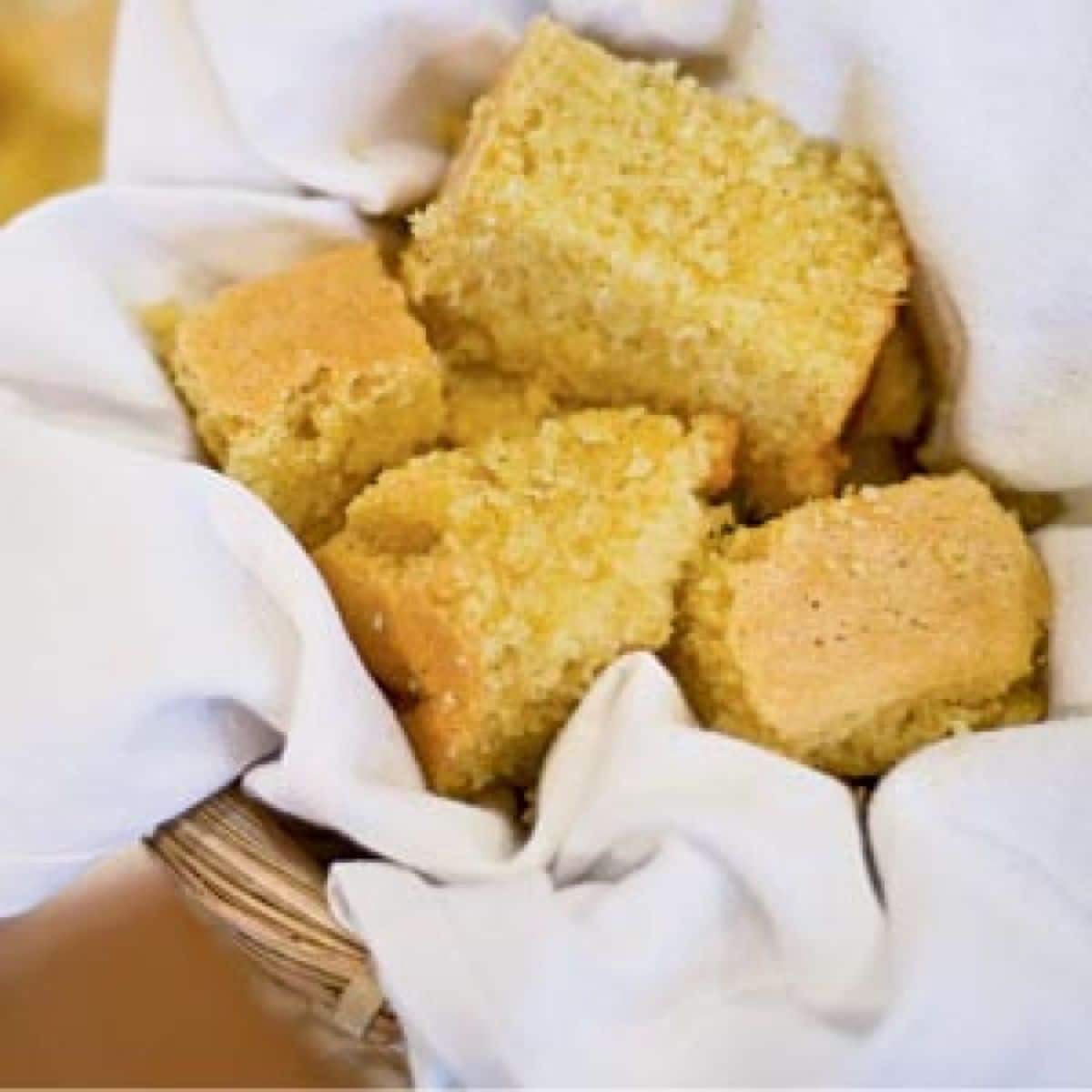 Cornbread is not only a perfect bread for dipping into soups but also easy to make. You only need eggs, butter, milk, and other baking ingredients to get a nice crisp on the edge of the bread.
One of the best parts of this recipe is just how easy it is to make! All you have to do is mix all of the ingredients in a bowl, pour the batter into a pan, and bake the mixture for 70 minutes at 350 degrees.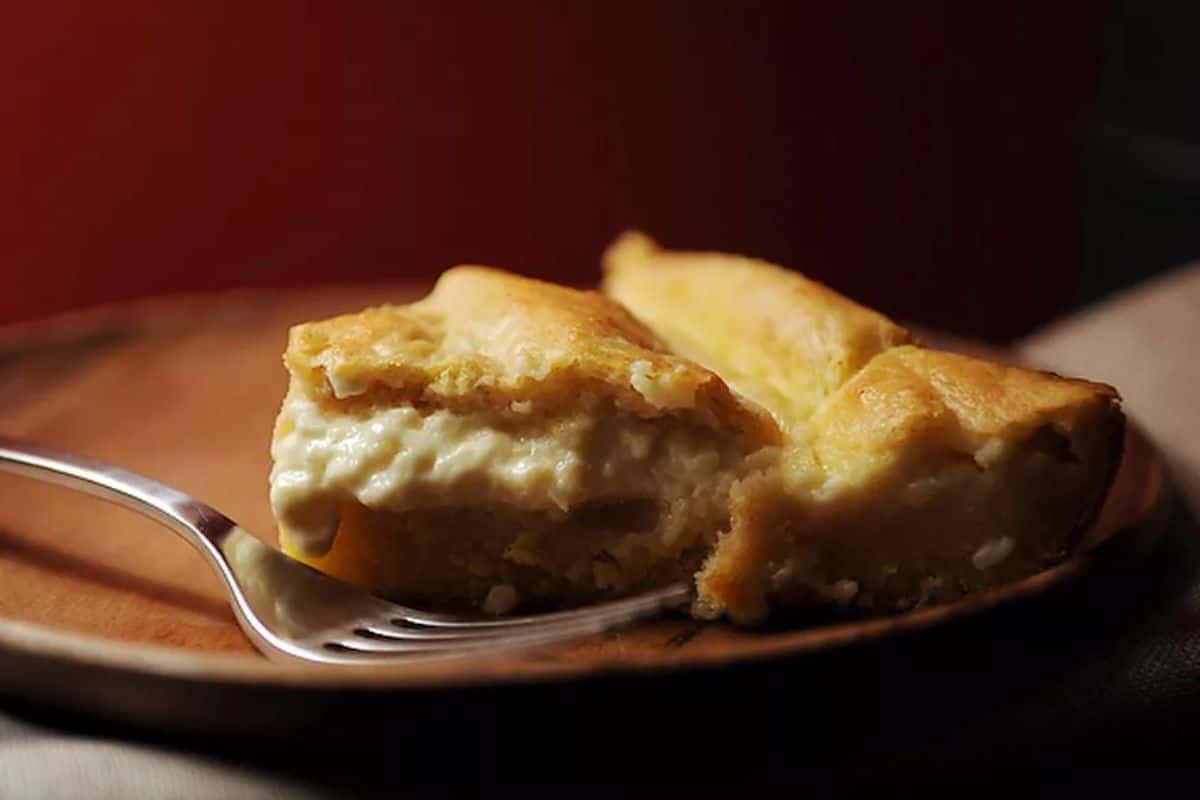 We love spoon bread! Use milk, butter, nutmeg, and heavy cream to add more flavor and creamy texture to this typical bread. We enjoy eating this with vanilla ice cream on top for even more sweetness. Plus, using organic cream, milk, and eggs is best.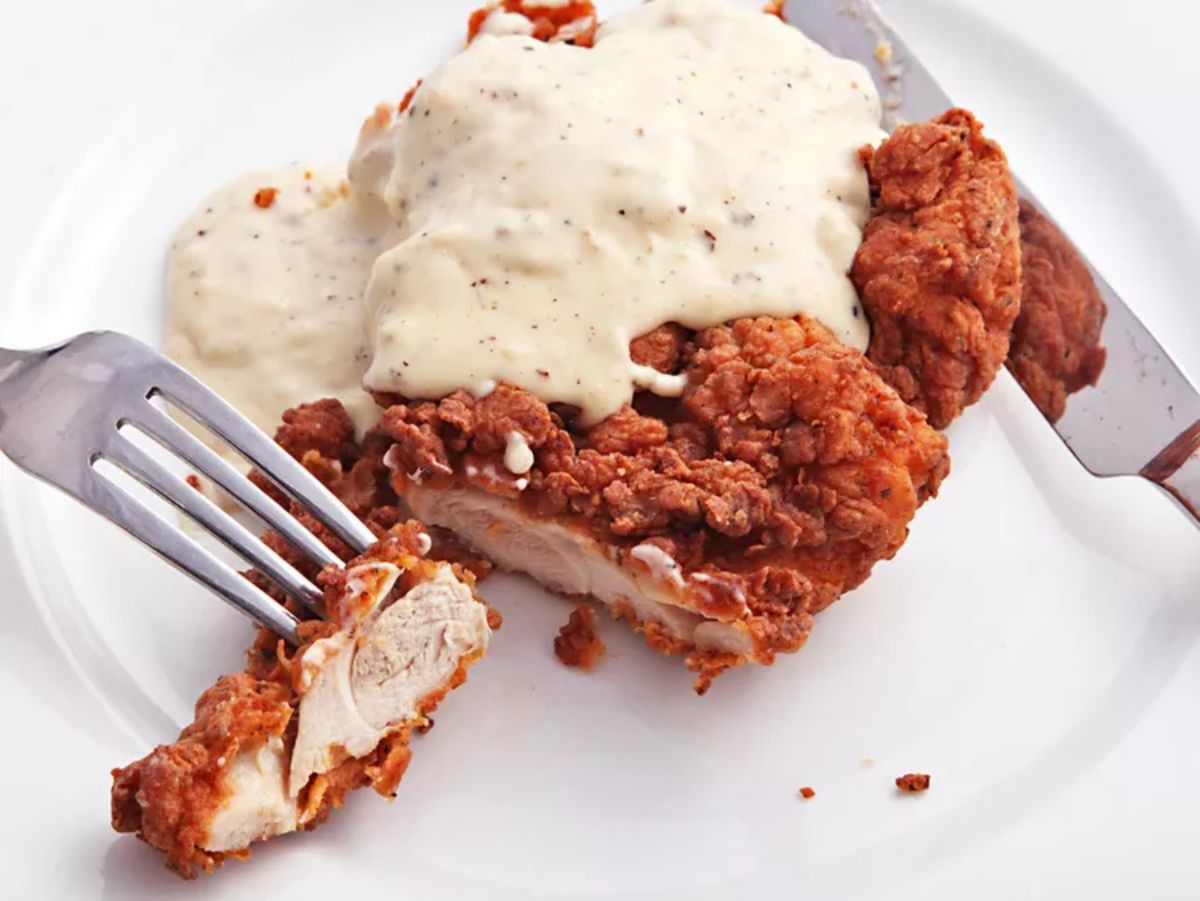 You don't have to go to your local cafe or down South to get the best chicken-fried chicken! You can make some right in the comfort of your kitchen. We love this chicken and gravy recipe that reminds us of home.
We recommend using boneless and skinless thighs for a juicier cut of meat. Plus, the salty buttermilk combination adds more tenderness to the chicken. Finally, the addition of buttermilk to the marinade adds more structure.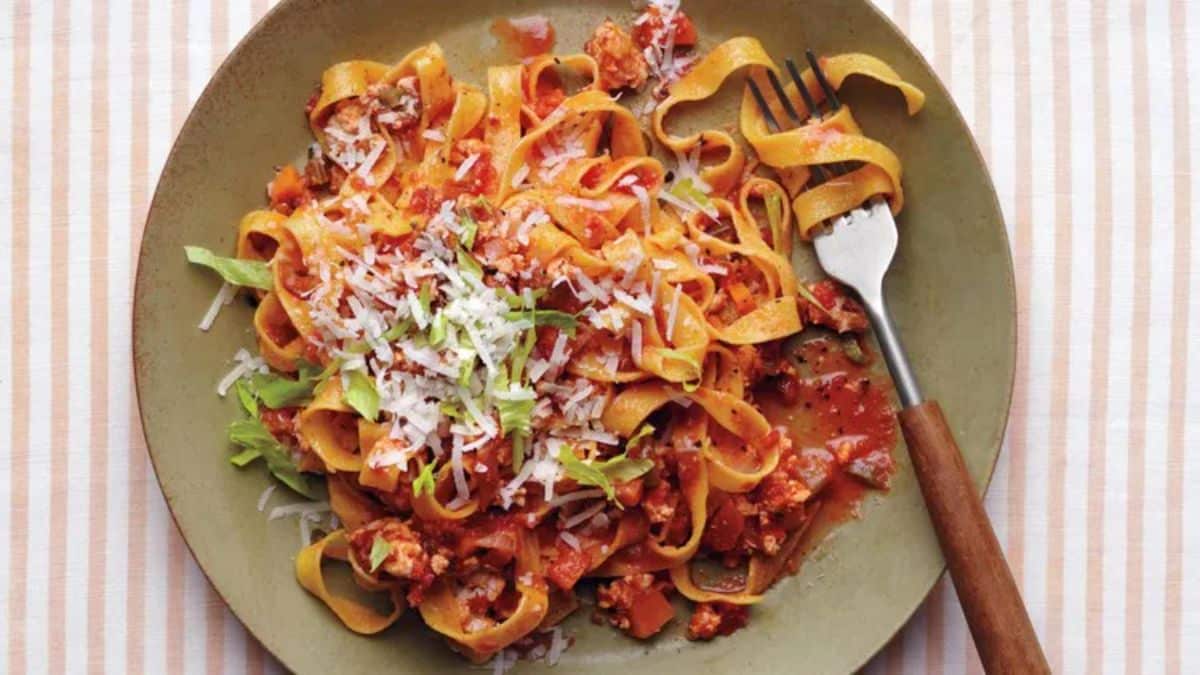 You can't make good pasta without milk! Make this chicken bolognese with Tagliatelle noodles in under 45 minutes for a last-minute dinner party.
These noodles go better with the red sauce than round noodles to soak up every last bit of flavor and sauce.
Use the ¾ cup of whole milk with the tomatoes to ensure you have a creamy and flavor-filled sauce to the pasta. Once you add the milk to the pan, let it sit and simmer for 15 minutes.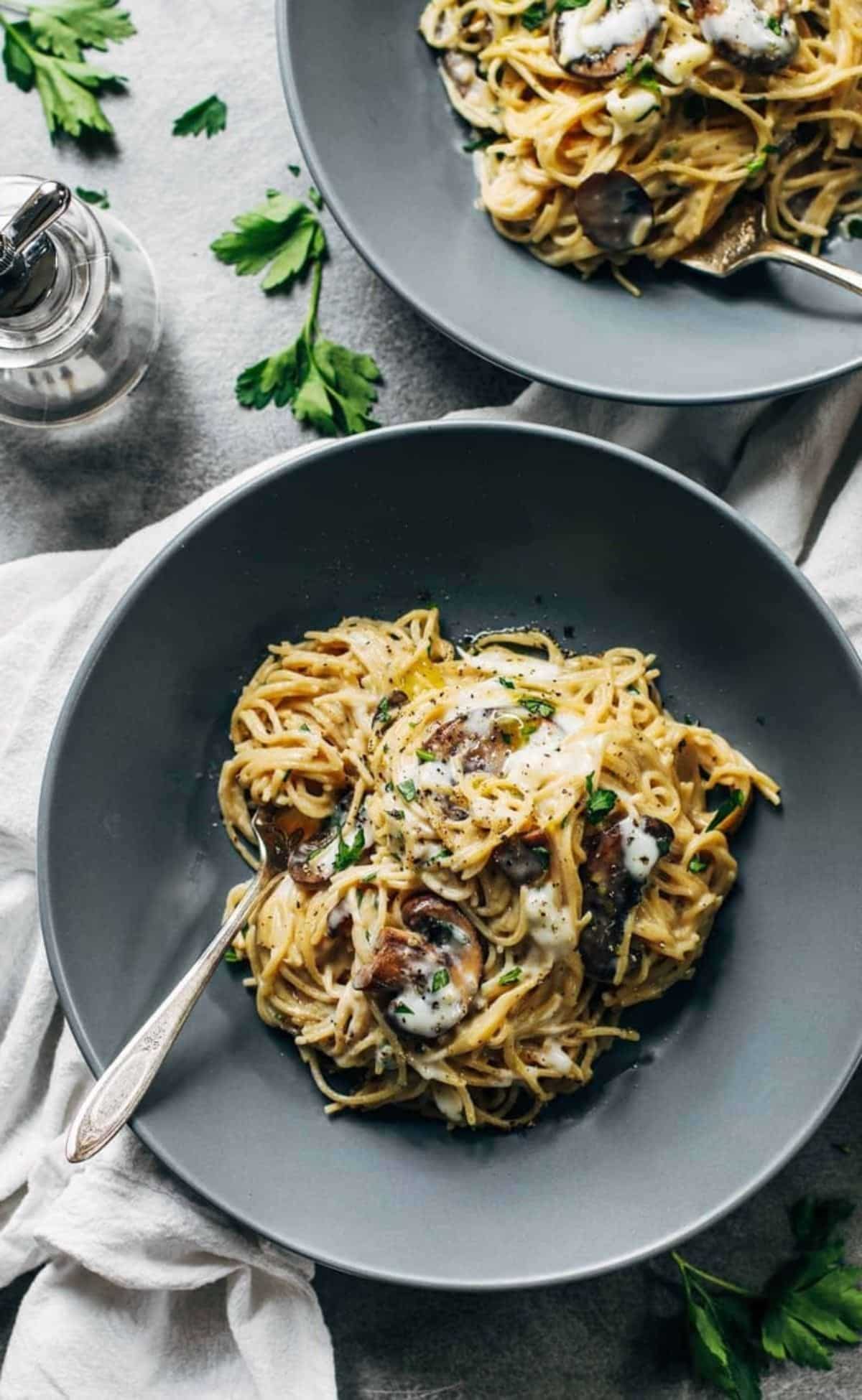 Add some milk, cheese, and cream to this spaghetti recipe for a filling Italian feast that pairs perfectly with a glass of red wine!
We love using whole wheat spaghetti, butter, fresh mushrooms from a local market, herbs de Provence, and 1 ½ cups of milk to make sure the sauce is creamy and tasty.
Plus, it is vegetarian, so you don't have to worry about any meat in this dish! Of course, you can always add some bacon bits or grilled chicken for the meat lovers out there.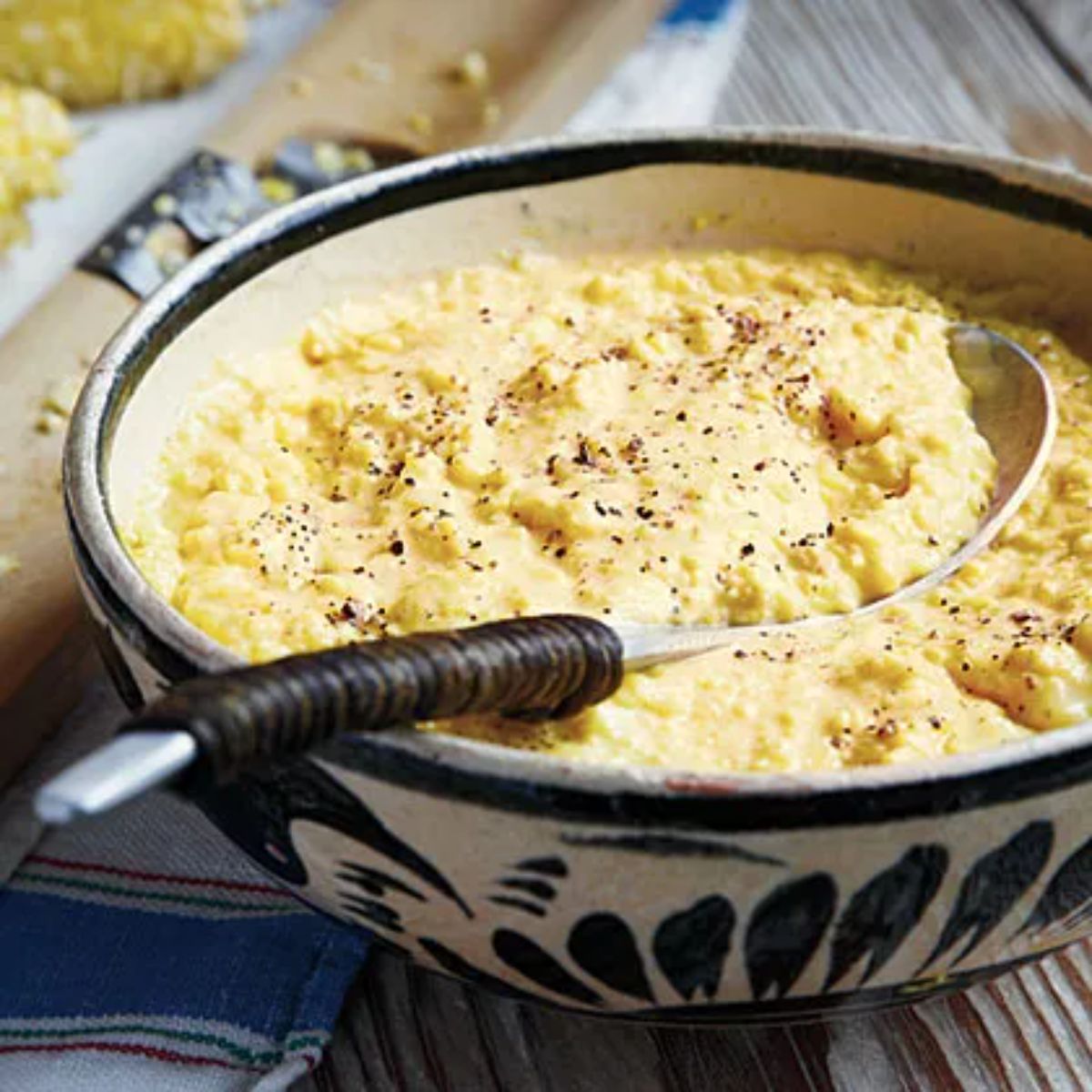 Don't use the same-old yellow or white corn you can buy from stores — we love using Silver Queen corn for even more flavor!
This sweet and unique corn crates creamy and tastier corn, especially when adding the right seasonings, milk, and broth.
Use 13 ears of fresh corn, 1 cup of milk, butter, salt, and other seasonings to make this quick and easy fall-inspired recipe that you can have for lunch or dinner. This easy recipe takes just 30 minutes to prep and cook!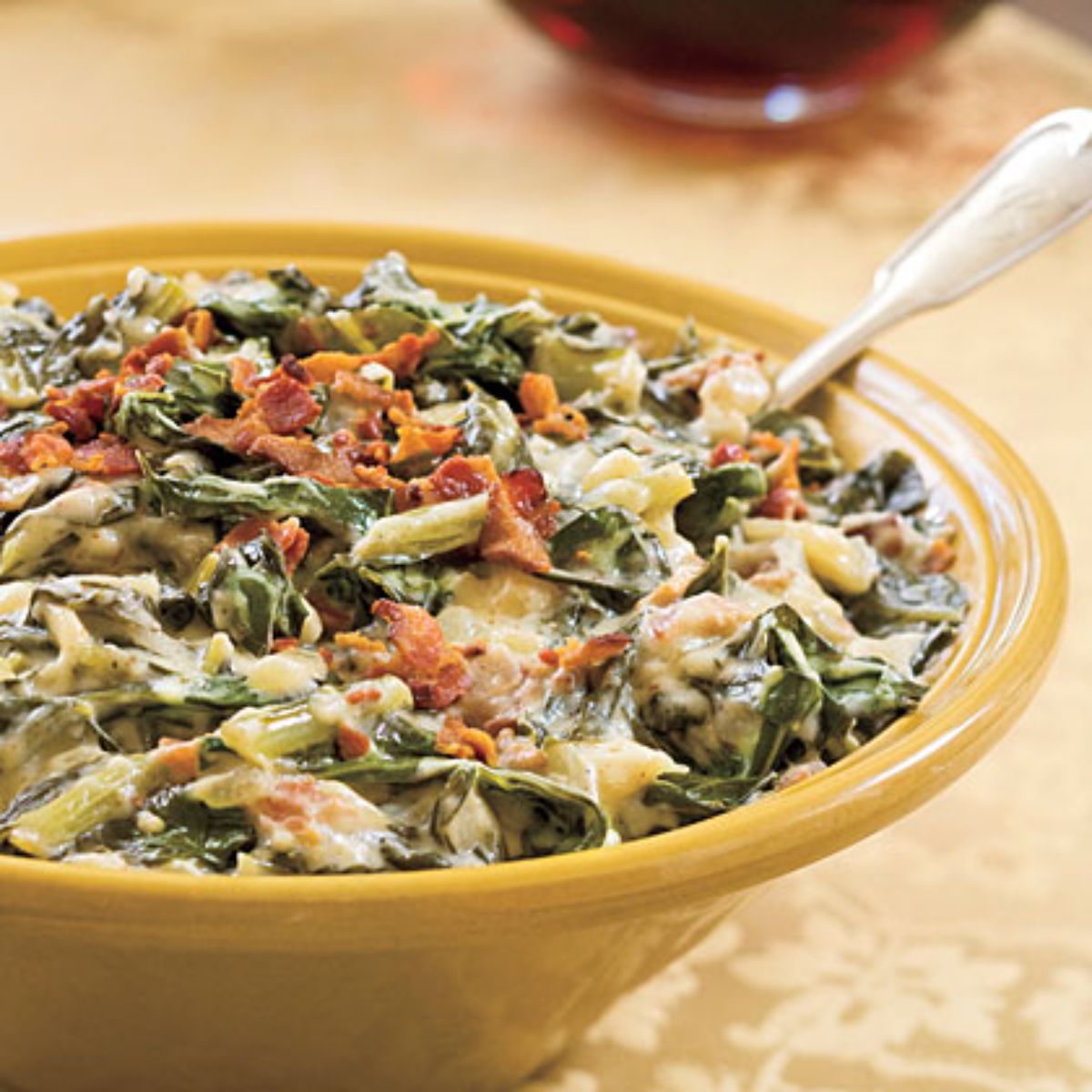 Collard greens are a Southern cuisine staple — and for a good reason! We love these creamed collards for adding a bit of vegetables into a meat-heavy, carb-centric food.
Use creamed collards with bacon, butter, chicken broth, onions, and milk for a creamy texture. We recommend sauteeing the onion in the pan to give the collard greens even more flavor!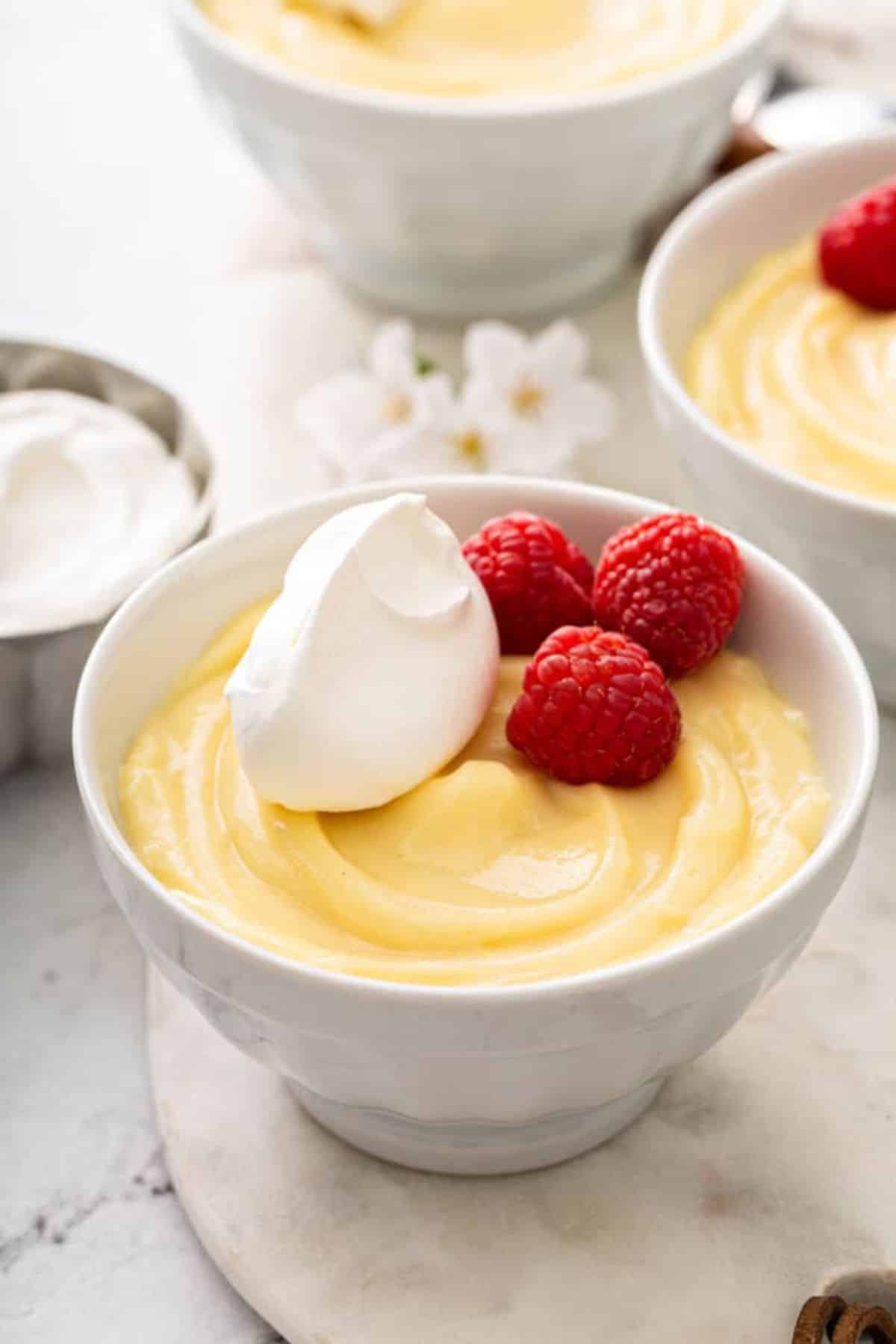 You'll find it hard to find a more creamy and smooth recipe in this list. The combination of milk, sugar, and cornstarch creates pure comfort in every spoonful. You can serve the pudding by itself or use it for pies, tarts, trifles, and whatever else you desire.
Using natural vanilla will provide it with a distinct flavor that we can't recommend enough. With that said, you can add as much sugar to it to control the sweetness.