Friday evening we had plans to grill some hamburgers with Leo's brother Jim and his wife Jean. The winds were already gusting from Hurricane Irene, so we decided that it wouldn't be the smartest thing to light up the grill.
Since I already had the hamburger meat, I decided to make a meatloaf. Leo really loves my meatloaf because I fix it differently than most people.
This post may contain Amazon or other affiliate links. As an Amazon associate, I earn from qualifying purchases. If you purchase anything through any affiliate link, I may earn a small commission at no extra charge to you. All opinions are my own.
I have made meatloaf this way for years. You see, I don't like meatloaf smothered in ketchup. I don't know how I got this idea, but I put cream of mushroom soup on the top of mine. It's really good made this way.
Two other things that I put in my meatloaf are: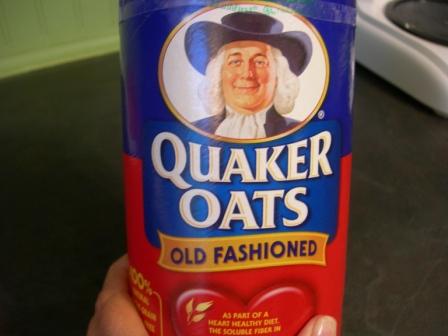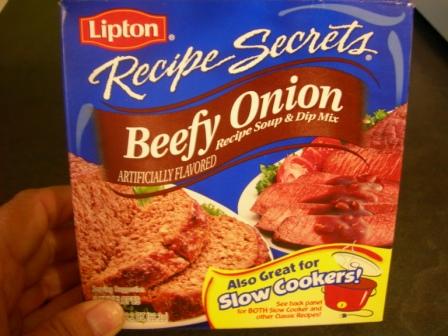 So here's what you'll need to make my meatloaf.
2 lbs. ground chuck
1 large onion, chopped
2 small green peppers, chopped
1 cup Old Fashioned oats
1 pkg. Lipton's Beefy Onion Soup and Dip Mix
2 eggs, beaten
3/4 cup milk
1/2 cup ketchup
ground pepper, to taste
can of cream of mushroom soup (for the top)
Mix all the ingredients together. Pour into a greased casserole dish and shape it into a loaf.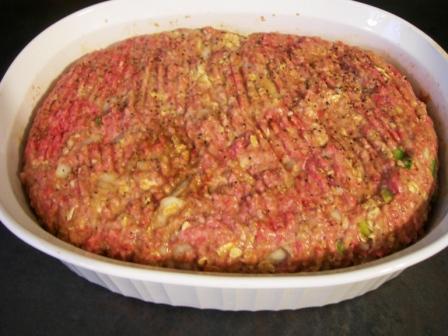 I use a fork to shape it and pull it away from the sides of the dish.
Bake the meatloaf at 350 degrees for one hour. Then take it out of the oven and carefully pour off any extra fat and spread a can of cream of mushroom soup over the top. Bake for 15 minutes more.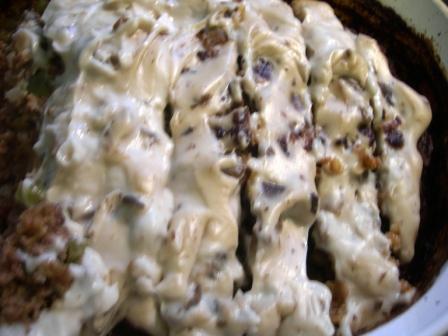 This meatloaf makes a lot. The four of us had a generous serving Friday evening, and yesterday Leo and I had meatloaf sandwiches. And as I am writing this post, I am heating the remaining part for lunch.
Yum! This is comfort food at it best! Even Lucy is hoping for a little bit of the meatloaf.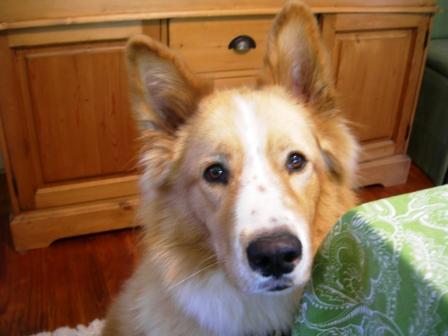 Click here if you'd like a printable version of this recipe.