Do you love trying out new and unique recipes for dinner? If so, I have a treat for you! Today, I stumbled upon some fantastic elk recipes that are not only fun to make, but the final result is a wonderful dinner.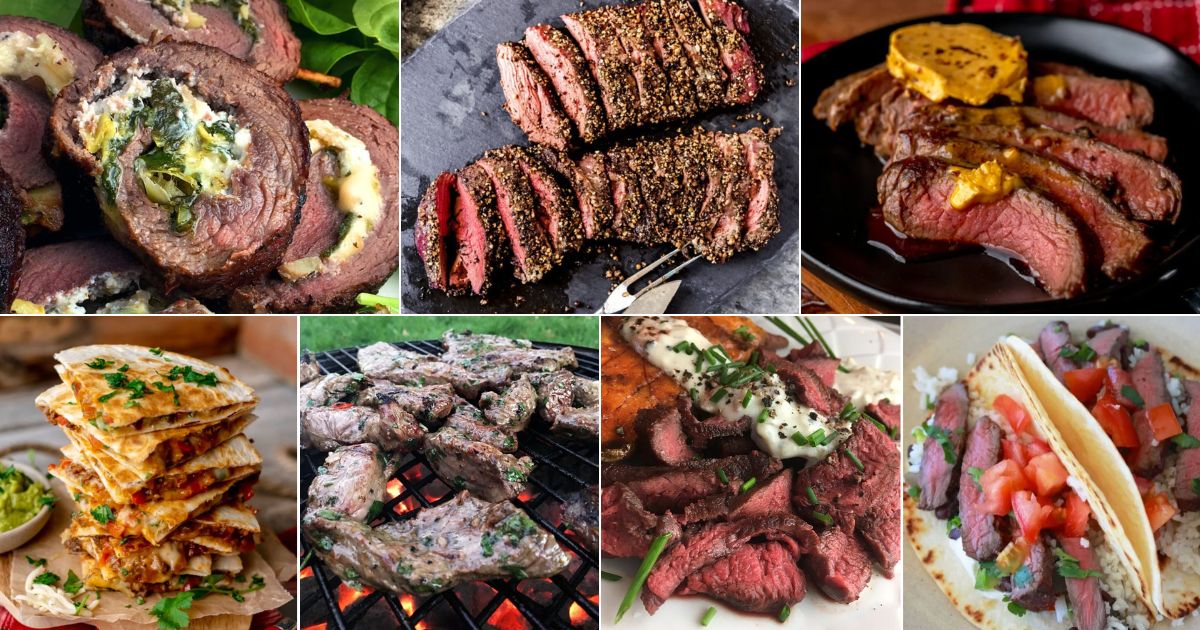 Elk meat is lean, flavorful, and full of protein, making it an excellent alternative to traditional beef. So whether you're an experienced cook or just looking to mix things up in the kitchen, these 27 elk recipes are worth a try.
From classic burgers to hearty stews and everything in between, there's something for everyone on this list. So, let's dive in and explore the delicious world of elk recipes!
Contents
Sometimes, simplicity is the key to success. You don't have to make a fancy meal to enjoy elk. These lean, flavorful cuts of meat are a must-try for any carnivore. The deep, rich flavor of the elk pairs perfectly with a simple seasoning of salt and pepper, allowing the natural flavor to shine through.
Sear it to perfection, and you have a meal that will make you feel like a true carnivorous king or queen.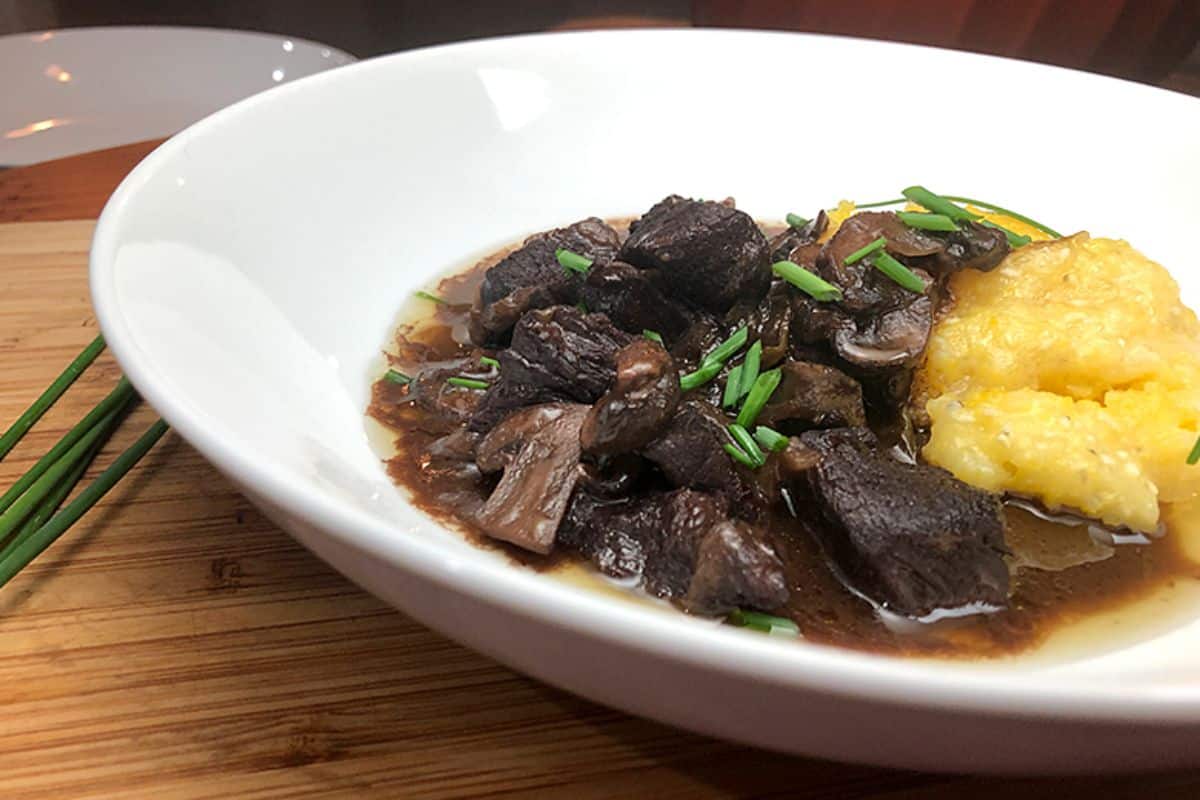 Wild game can be tougher than commercially raised meat, so using cooking methods that tenderize the meat is a good idea. Braising is one of my favorite methods, and this recipe is perfect for utilizing tougher pieces of elk.
The earthy mushrooms add depth to the dish, making it perfect for a cozy dinner on a chilly evening. It's a dish that will satisfy your taste buds and your soul.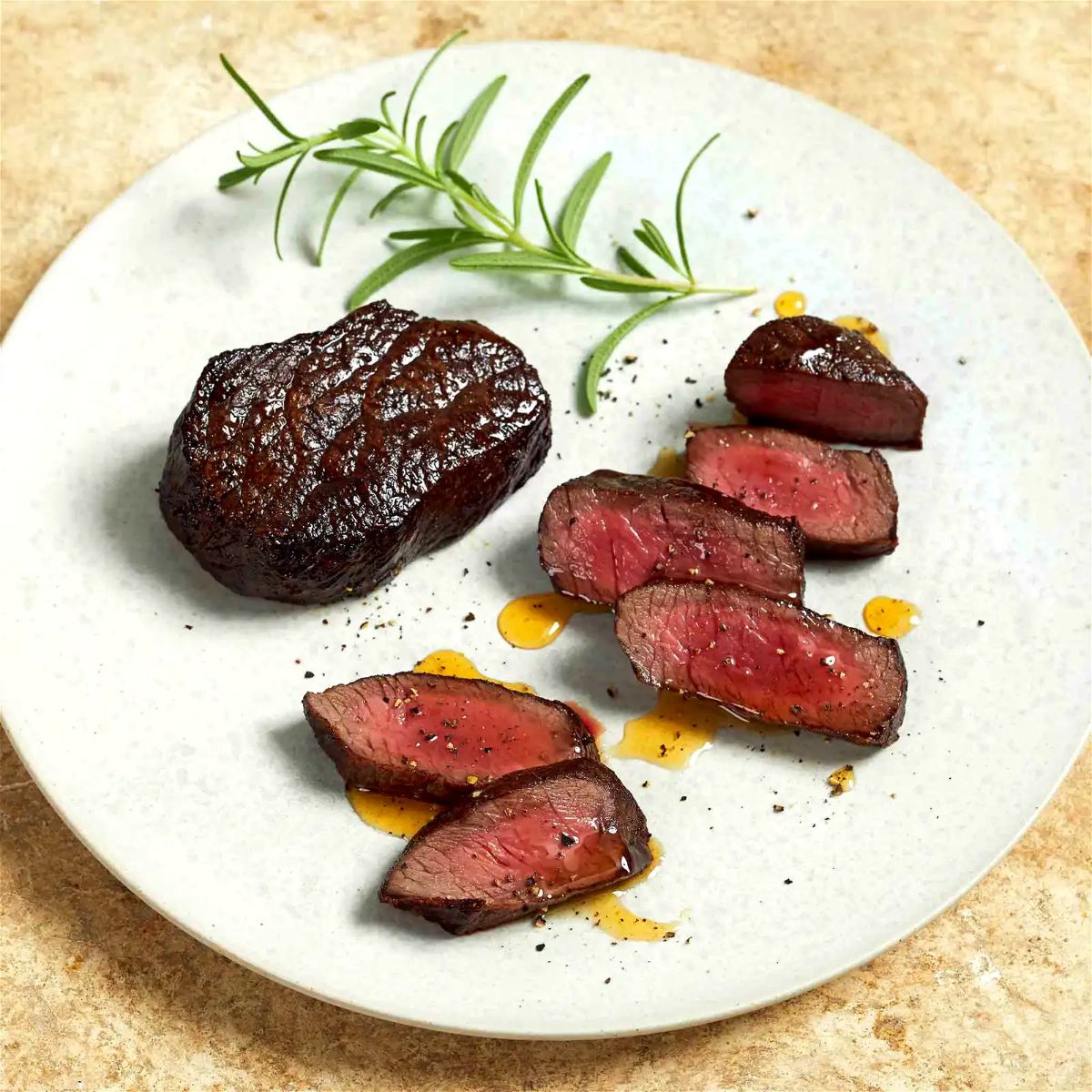 Pan-seared elk medallions with honey rosemary sauce are an elegant and rustic dish.
The combination of flavors and textures is divine, and it's a dish that will leave your guests begging for the recipe. It's perfect for a special occasion or a romantic dinner for two.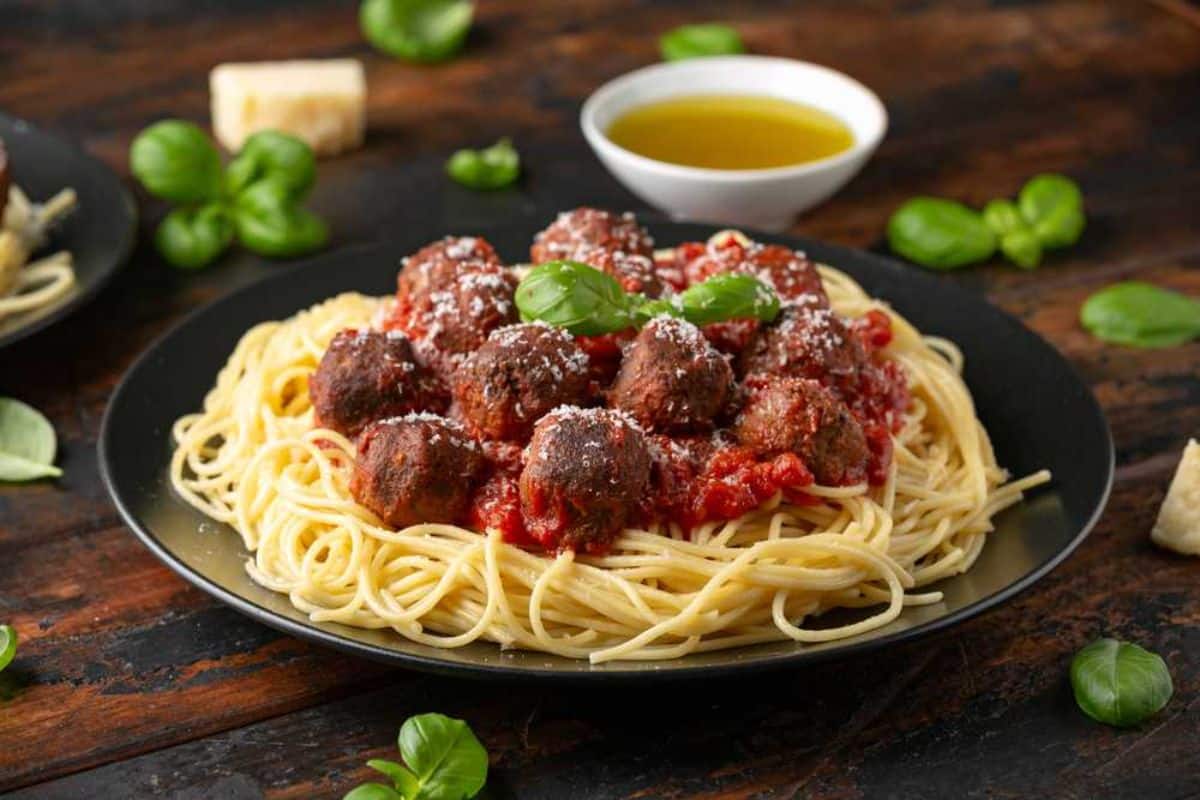 I love the combination of gamy flavors and tomato sauce. These elk meatballs are perfect for adding to pasta or making a unique take on a meatball sub.
The lean, flavorful elk meat is seasoned with herbs and spices, rolled into perfect little spheres, and then simmered in a rich tomato sauce. The result is a hearty and satisfying dish with a depth of flavor that will keep you returning for more.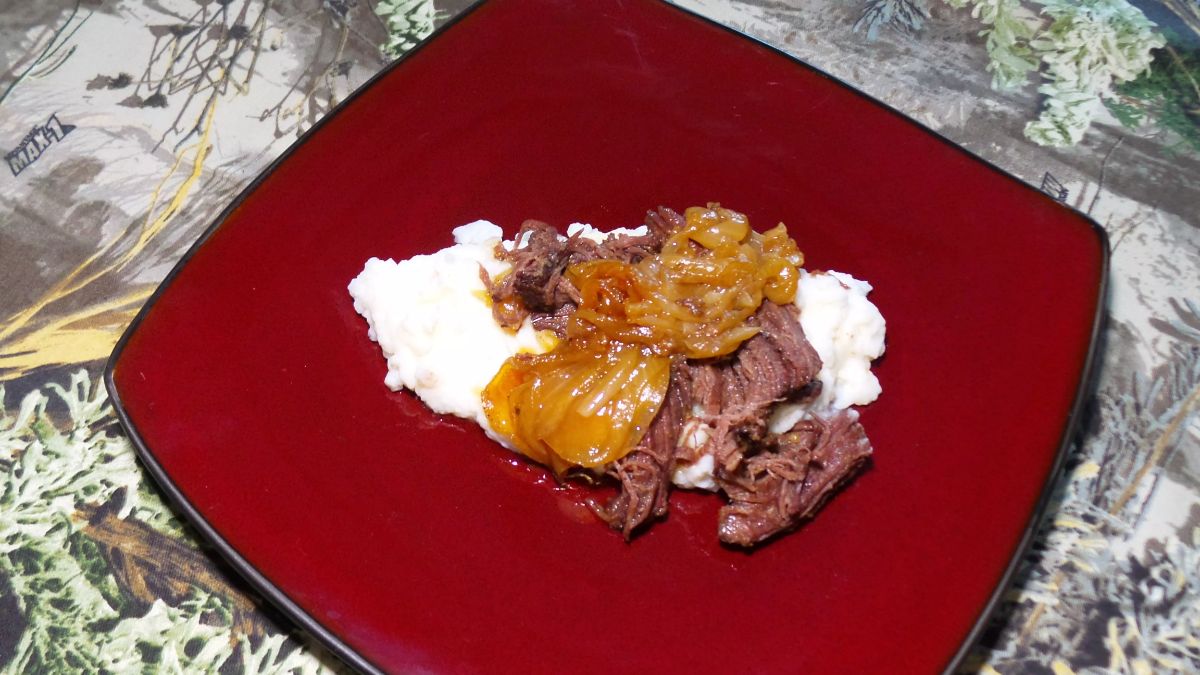 Beer-braised elk chuck roast with onions is a dish that will warm your soul and fill your belly. The elk meat is braised to perfection in a savory mixture of beer, onions, and spices, creating a deep, complex flavor that will have you reaching for seconds.
The dish is simple yet elegant. It's the meal you'll be dreaming about long after it ends.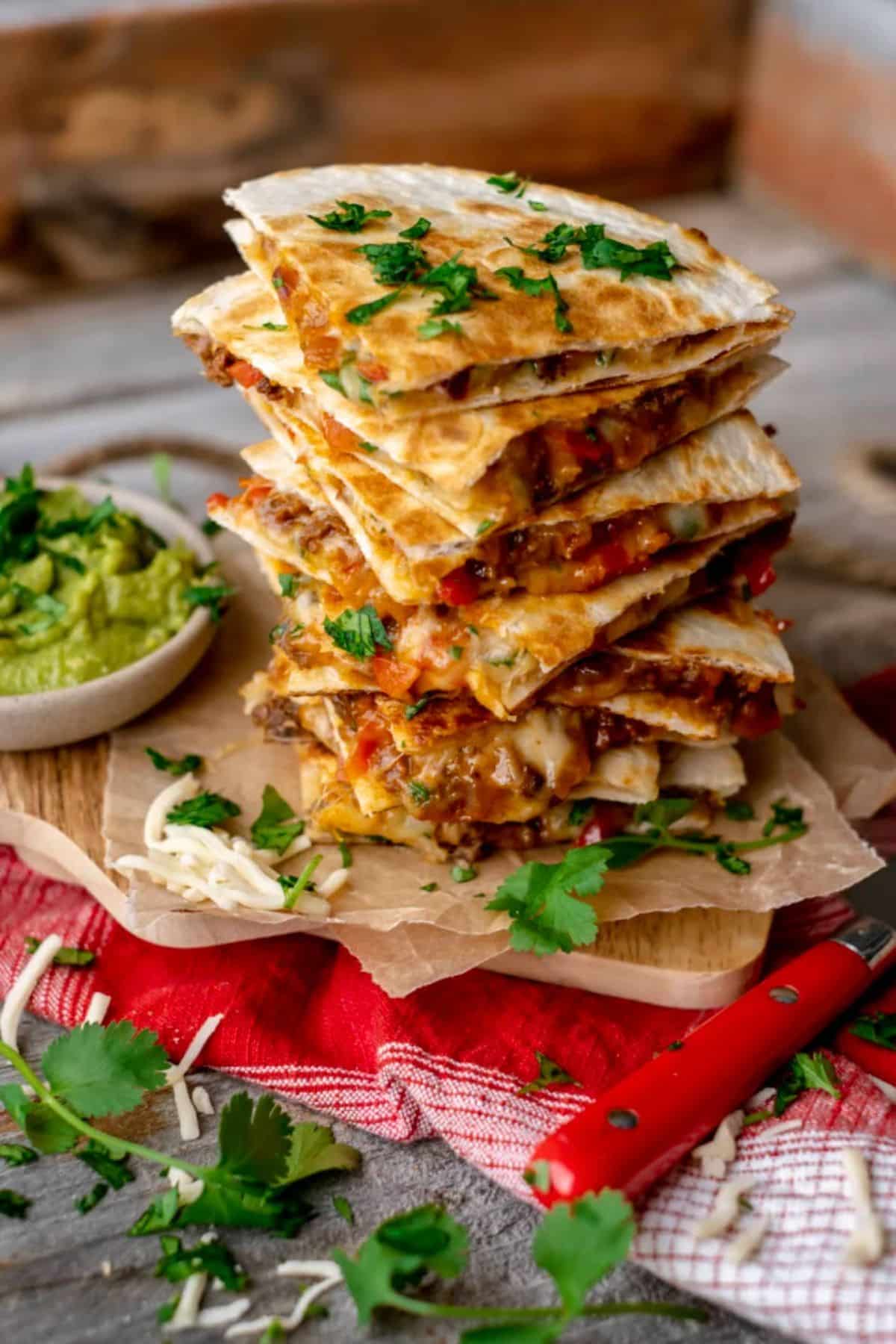 Ground Elk Quesadillas are a flavorful dish made by combining seasoned ground elk meat with various ingredients such as cheese, vegetables, and spices. The mixture is then placed between tortillas and grilled or pan-fried until the cheese is melted and the tortillas are crispy.
This creates a delicious and unique twist on traditional quesadillas with the lean and rich taste of elk meat.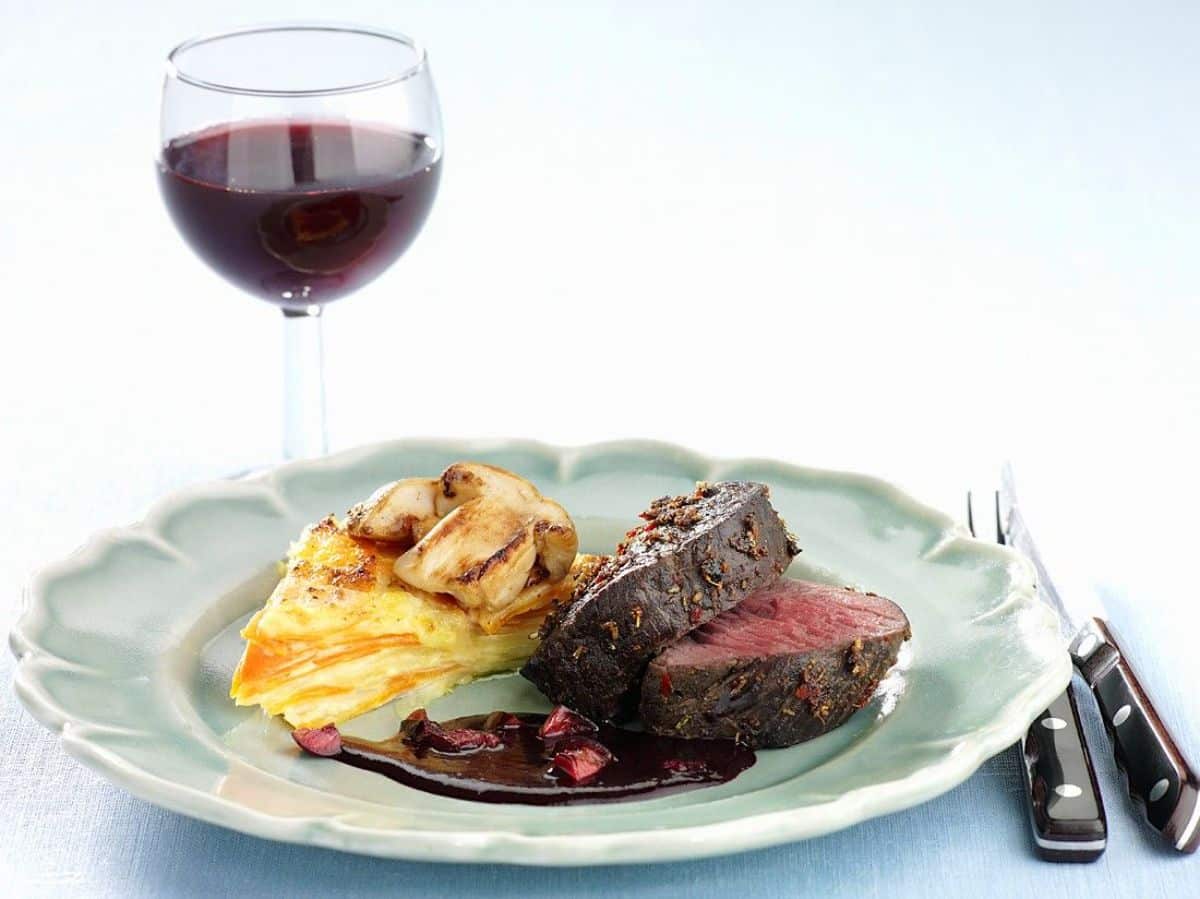 Elk is the perfect type of meat to pair with different kinds of fruit. The strong and gamey flavor holds up well with other robust flavors. Elk with fruity sauce is a dish that is both classy and playful.
The sweet and tangy fruit sauce perfectly balances the rich, savory flavor of the meat. The combination of flavors is unexpected and delightful, and it's a dish sure to impress even the pickiest eaters.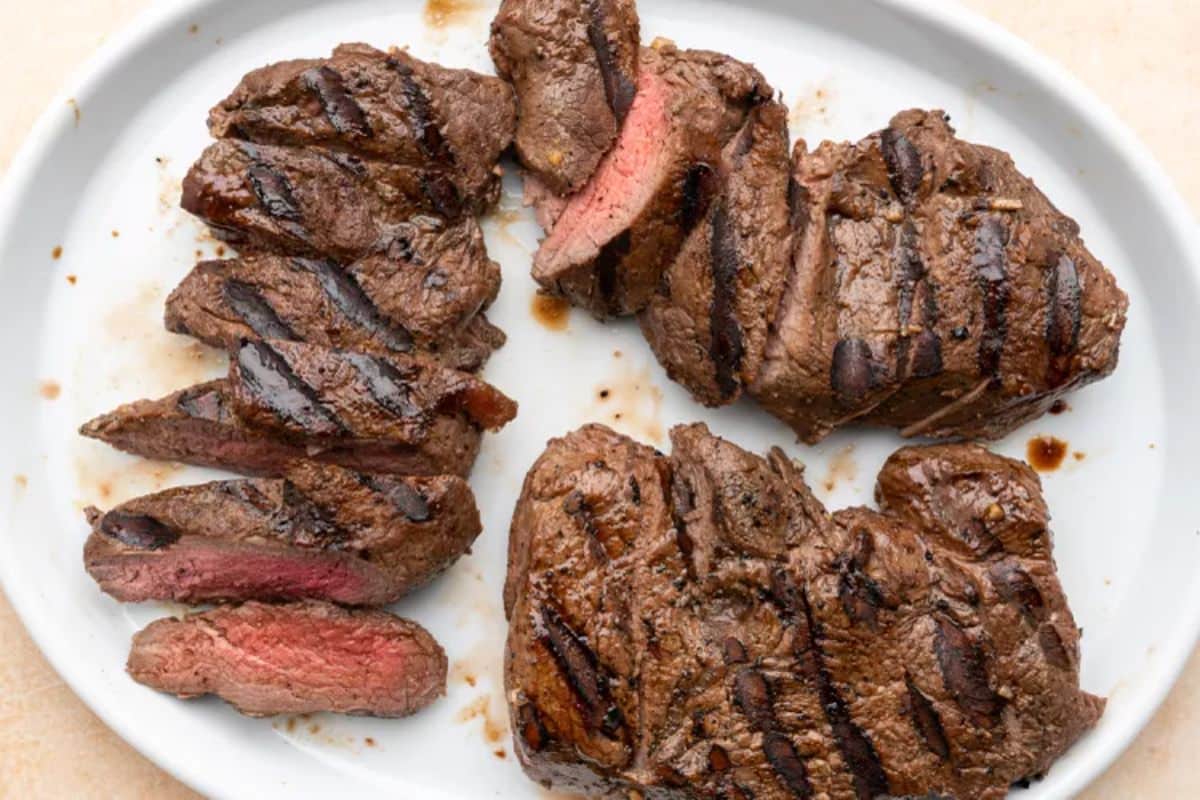 If you know of a better combination than lemon and garlic, let me know because I've been searching for a long time.
The variety of savory and citrus flavors is refreshing and satisfying, making it a perfect choice for a summer barbecue or a cozy dinner at home. It's a dish that will surely leave you satisfied and delighted.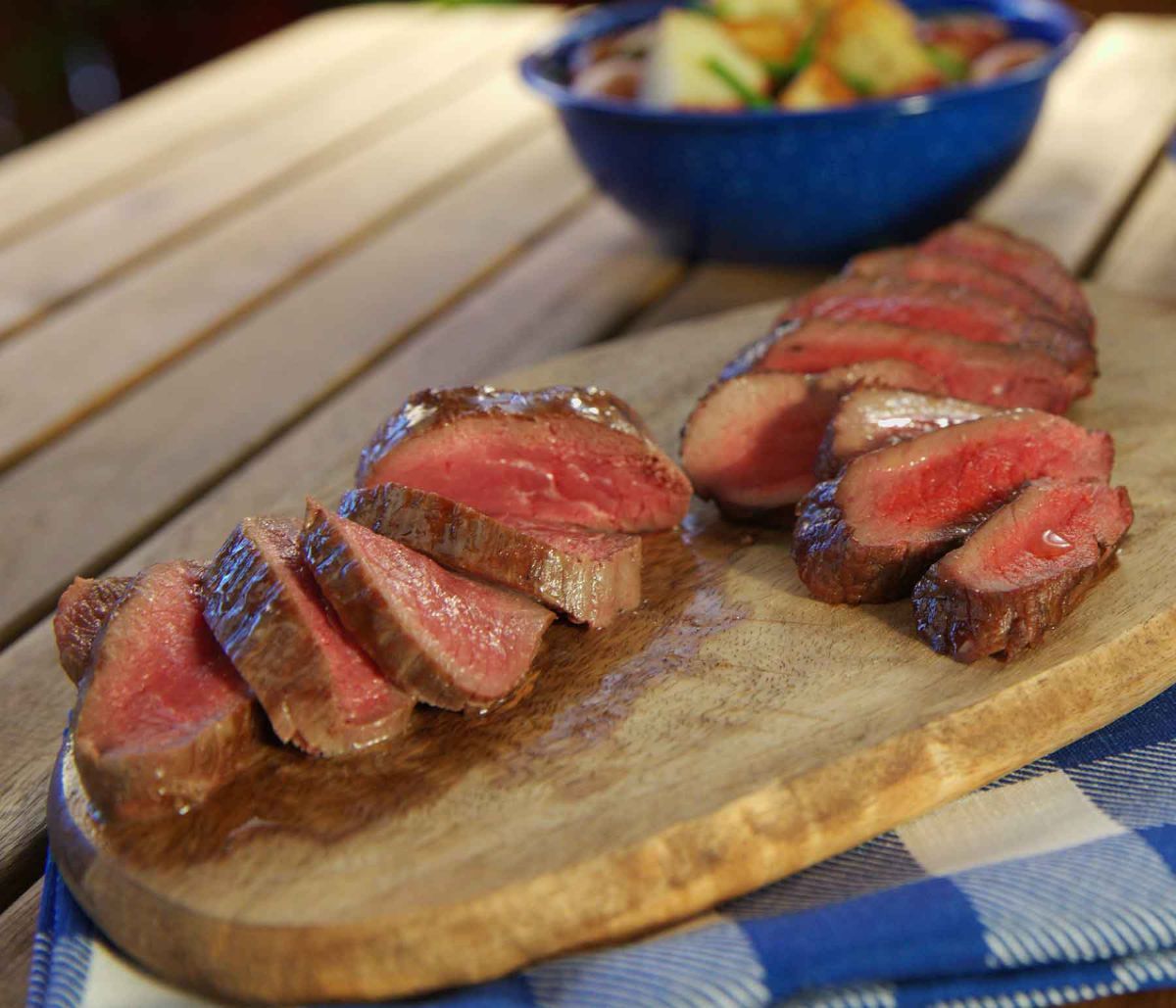 These bourbon-marinated elk steaks are a flavor explosion in your mouth! The boldness of the bourbon marinade pairs perfectly with the tender and lean elk meat, creating a succulent and satisfying dish.
This meal is the epitome of comfort food with a luxurious twist. Just let the elk steaks rest after cooking so the flavors can meld together before slicing and serving.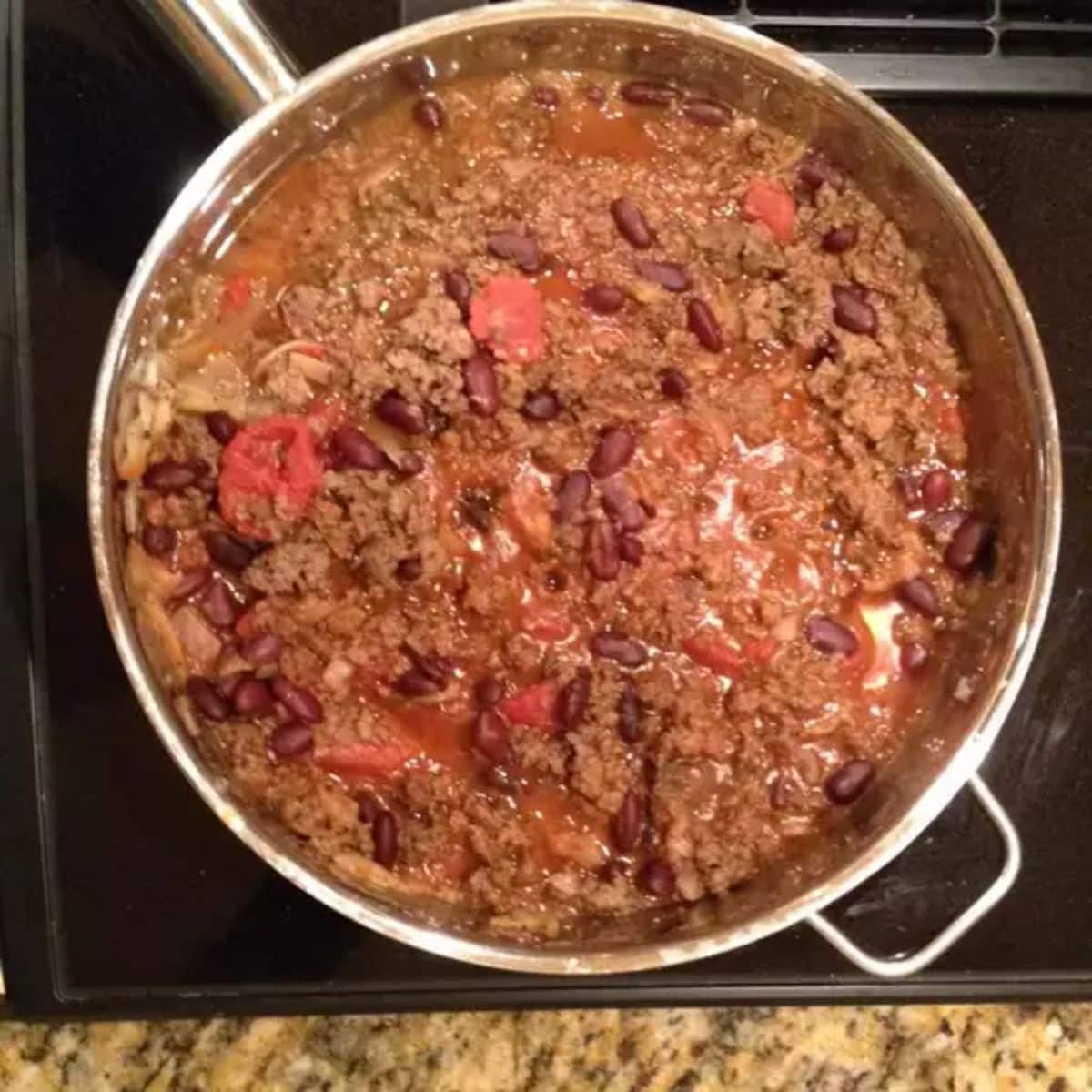 Take your chili game to the next level by substituting elk. Cooking the elk in a blend of spicy tomato sauce and then topping it with grated cheese and a dollop of sour cream is the perfect way to present this dish.
The dish is easy to prepare, making it an excellent choice for a weeknight dinner or a casual get-together with friends. Just make sure to serve it with warm cornbread to soak up all the delicious sauce.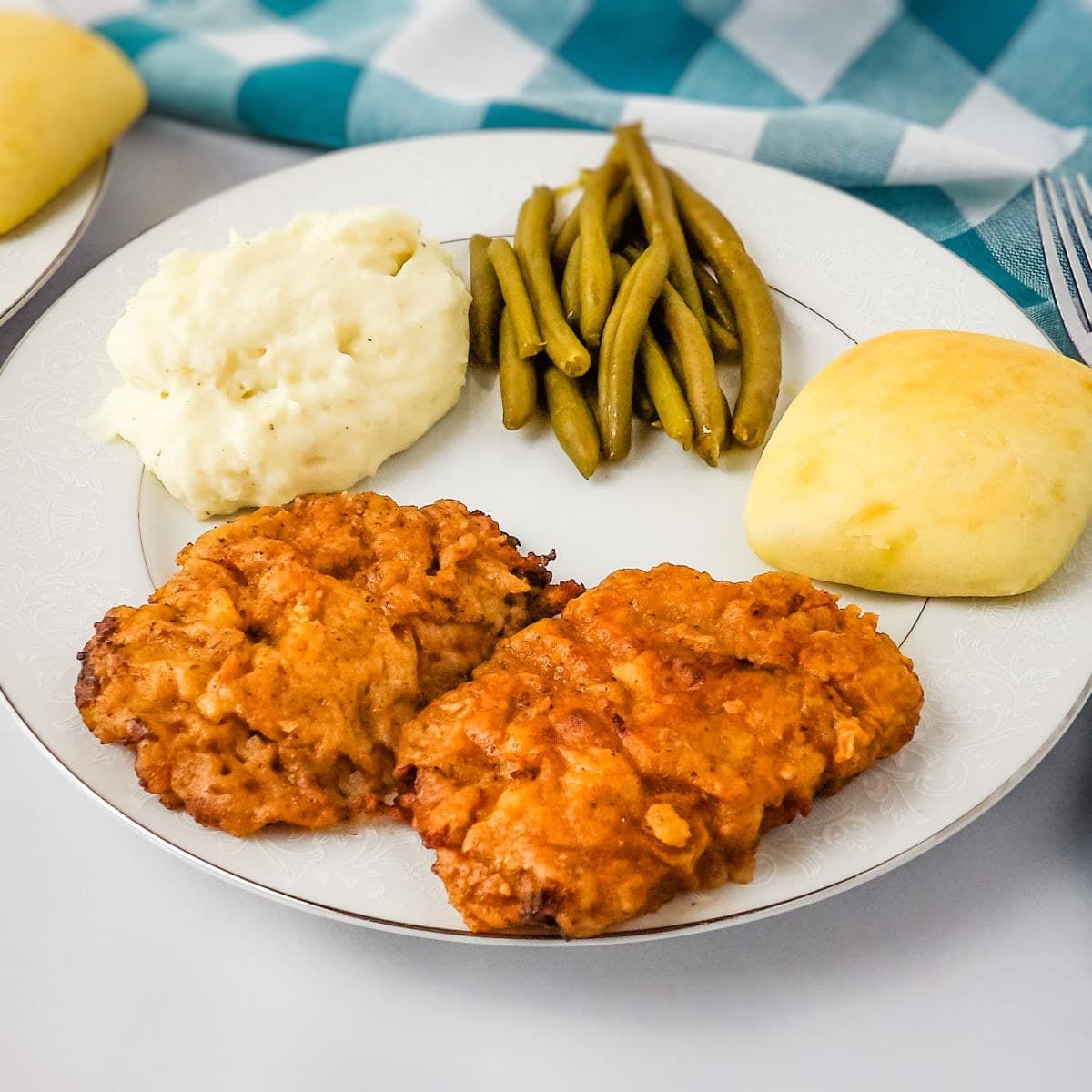 This chicken-fried elk steak is a Southern classic with a wild twist! The elk meat is pounded thin, coated in a crispy breading, and fried to golden perfection.
These elk steak medallions with blackberry red wine sauce are a perfect example of how to elevate a classic dish. The tangy blackberry red wine sauce perfectly complements the rich flavor of the meat.
This dish is elegant enough for a special occasion but easy to prepare for a weeknight dinner. I recommend pairing it with a bold red wine to complete the experience.
Meat and noodles are a satisfying combination that will satisfy even the hungriest eaters. I love the spicy gochujang noodles, but adding some elk takes this dish over the top.
The flavors in this dish are bold and complex, making it a perfect choice for anyone looking to spice up their dinner routine. Just be sure to have a cold drink on hand to cool down your taste buds!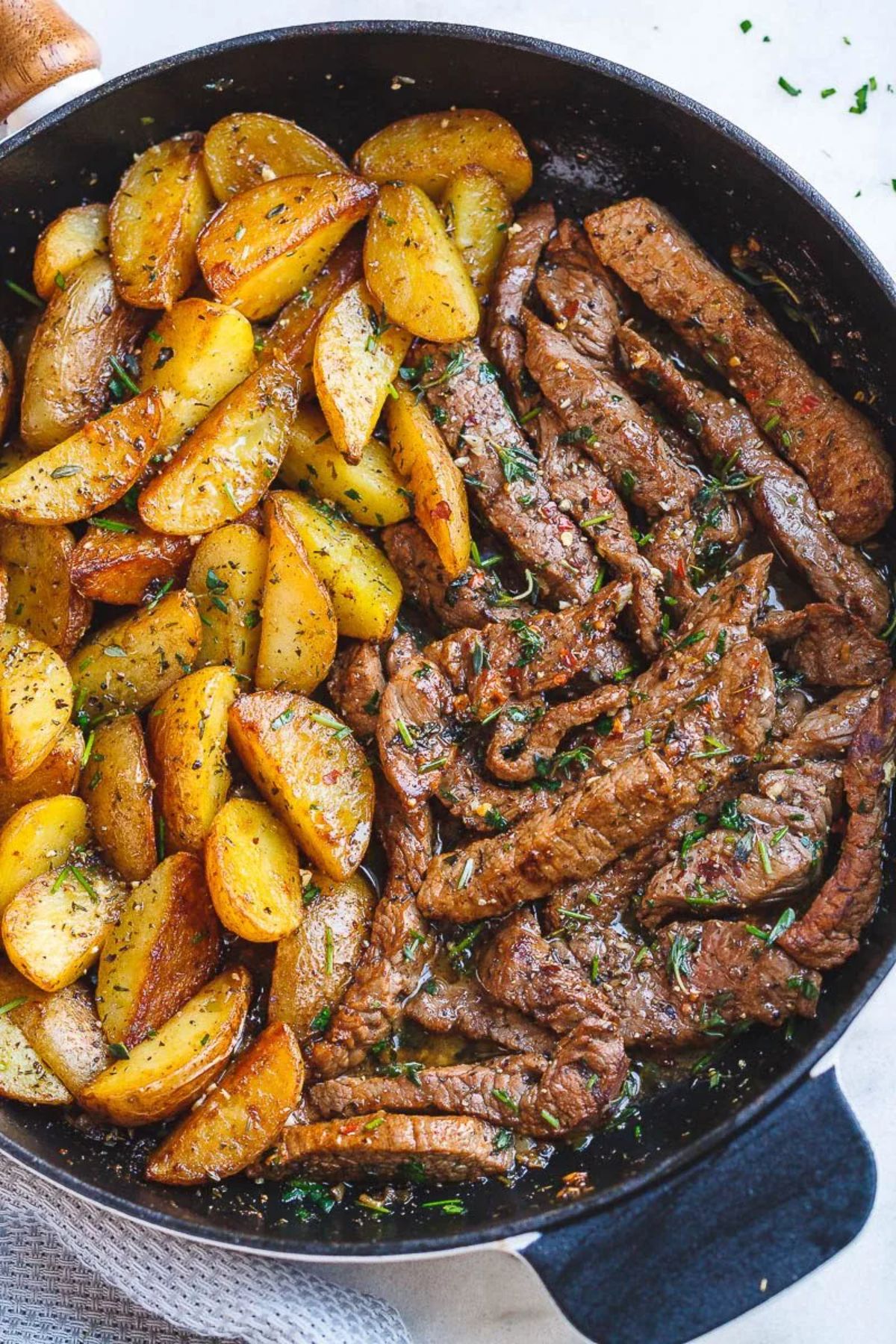 I adore one-pot meals. The simplicity of everything coming together in one pan is satisfying and gives the ingredients ample opportunity to meld. This Garlic Butter Elk Steak and Potatoes Skillet is a sensory feast!
The perfectly cooked elk steak is coated in a rich garlic butter sauce, while the potatoes are crispy and golden brown.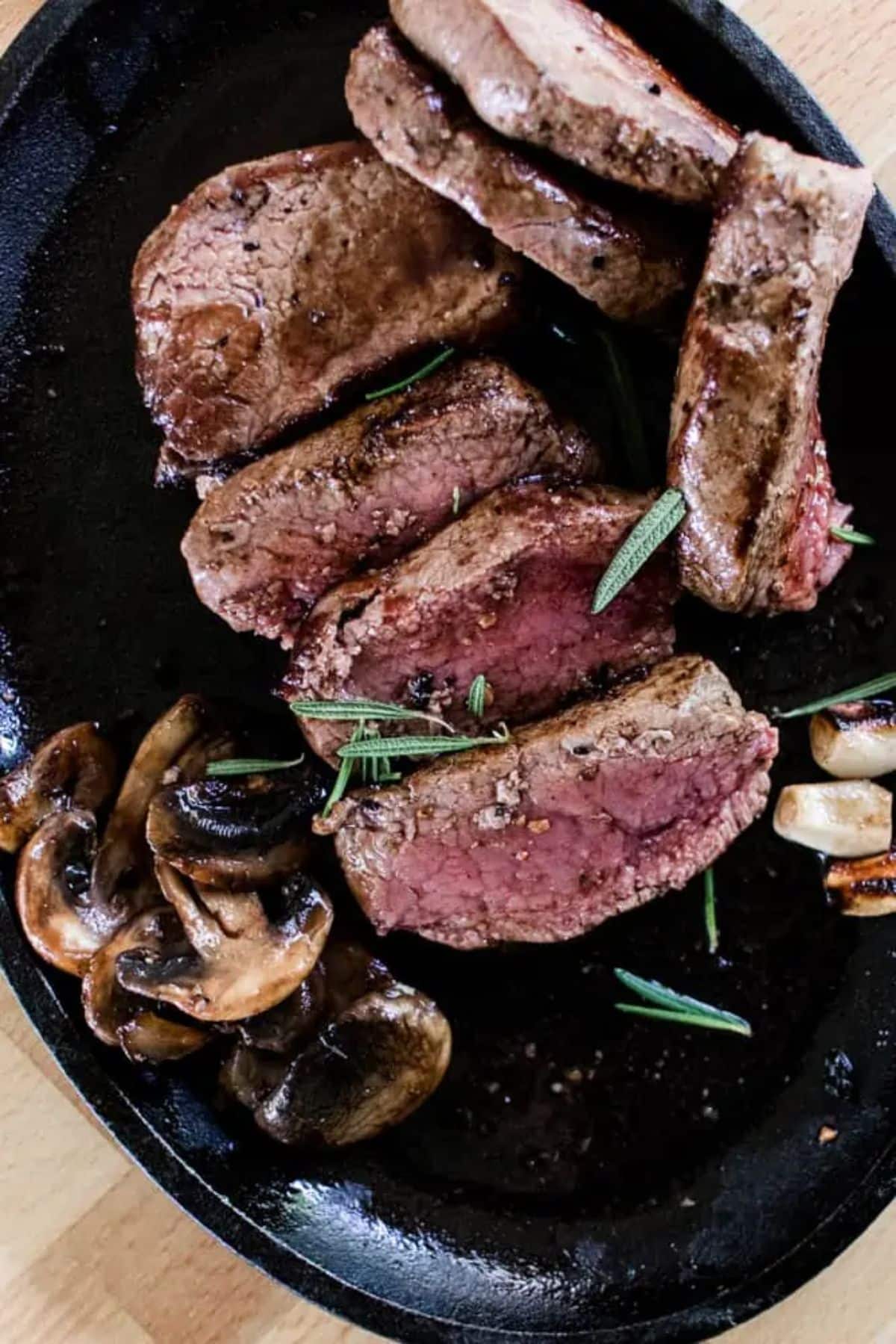 This pan-seared elk steak with sauteed mushrooms and garlic is a recipe that will make your taste buds sing. The mushrooms and garlic add a rich, earthy flavor that compliments the meat perfectly.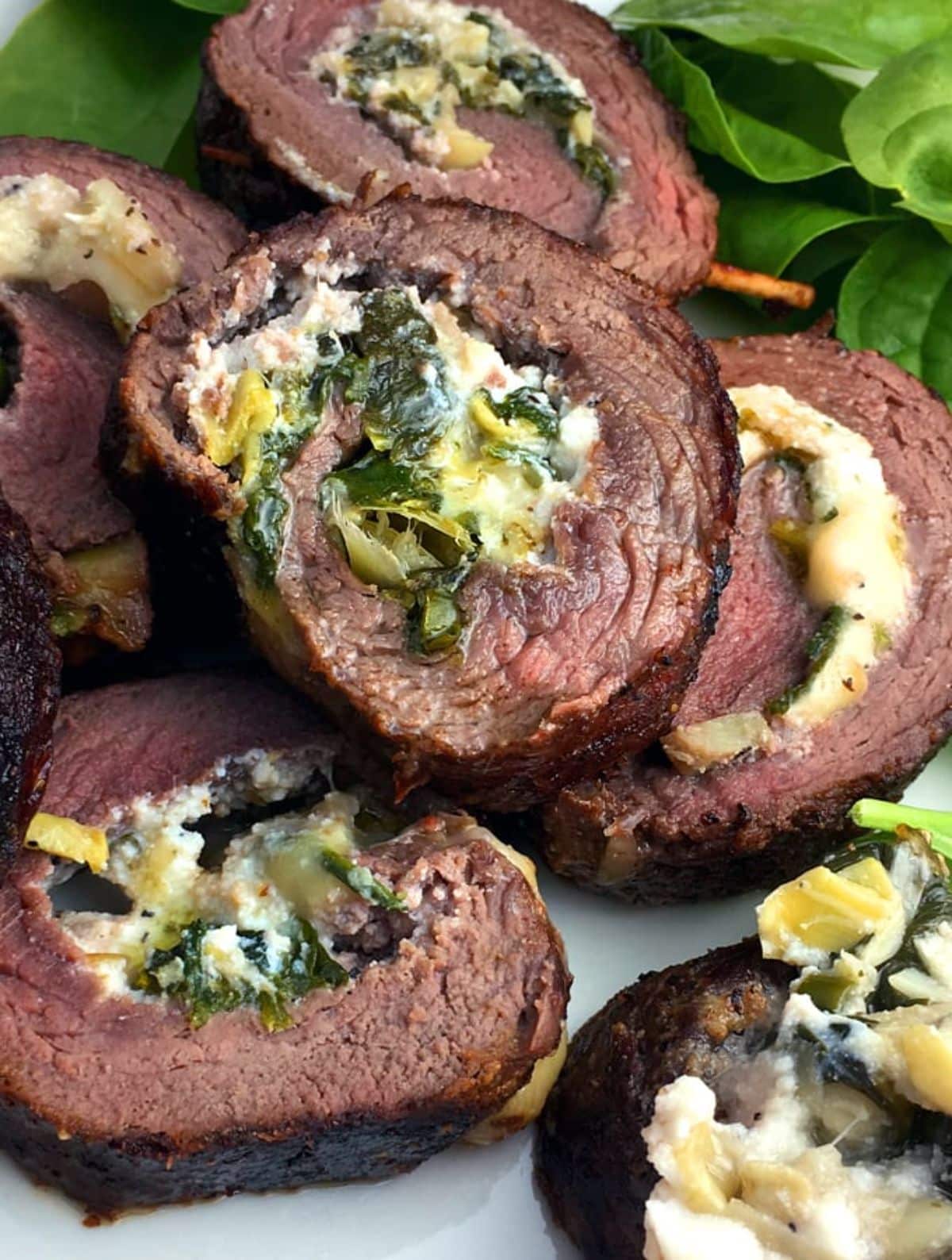 This Elk Steak Roulade with Artichoke Hearts is an impressive dish that will make you the star of any dinner party. Stuffing the elk steak with deliciously creamy artichoke hearts is a genius idea.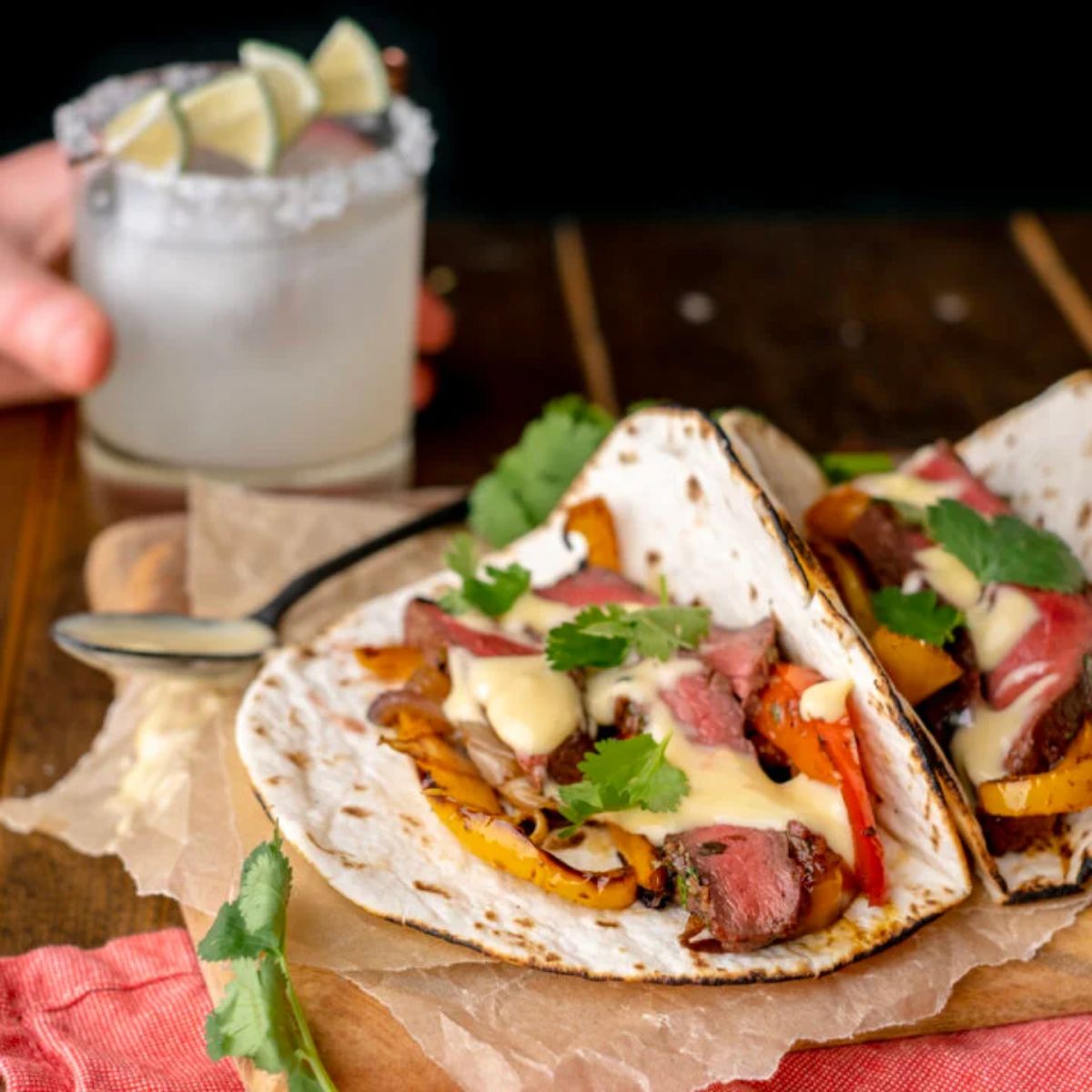 These Grilled Elk Steak Fajitas perfectly blend bold flavors and textures. The succulent elk steak is perfectly grilled and paired with a colorful medley of peppers and onions wrapped in a warm tortilla. The combination of savory and spicy flavors is simply irresistible.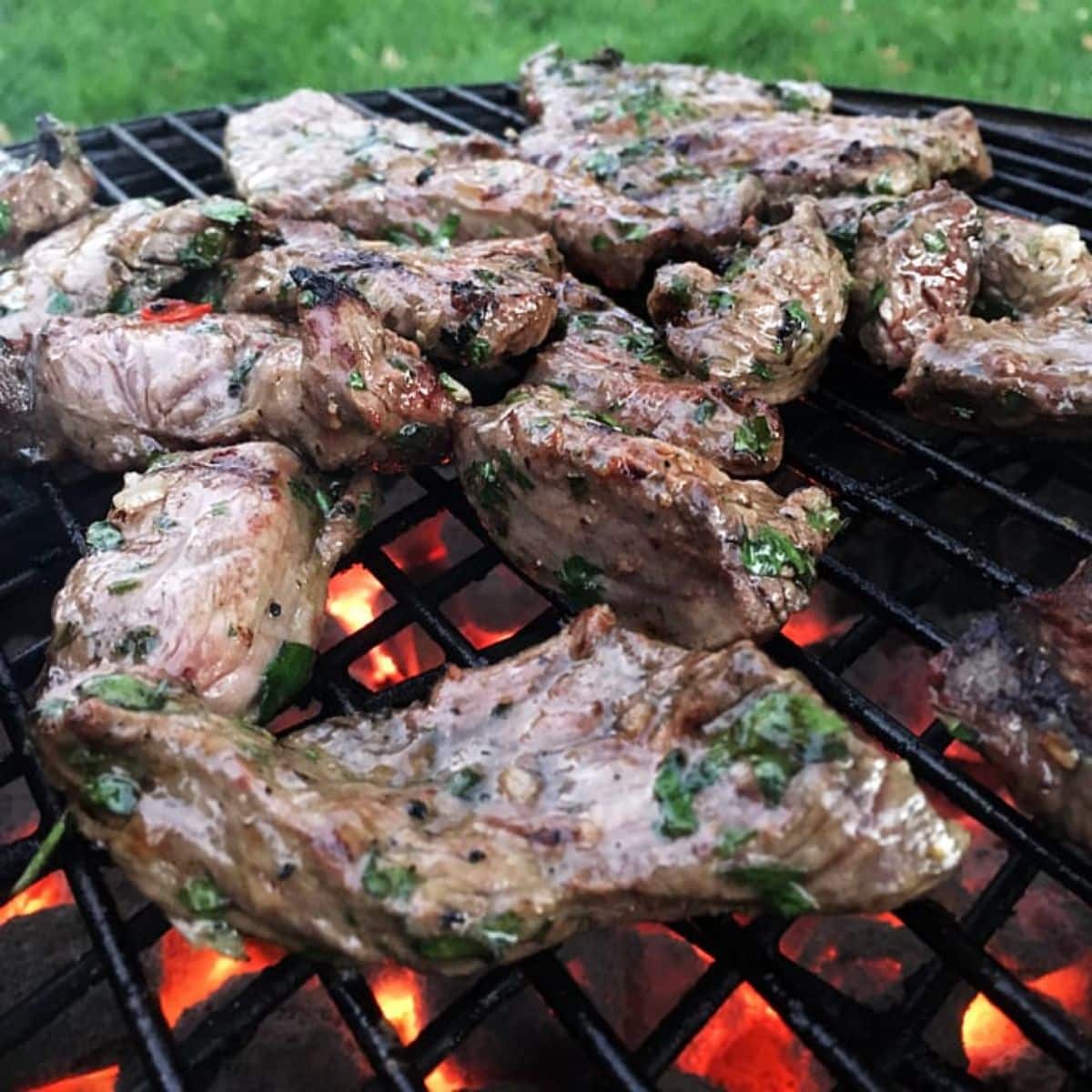 These Chimichurri Elk Steaks are a true masterpiece! It's a stunning dish that will impress even the most discerning palates.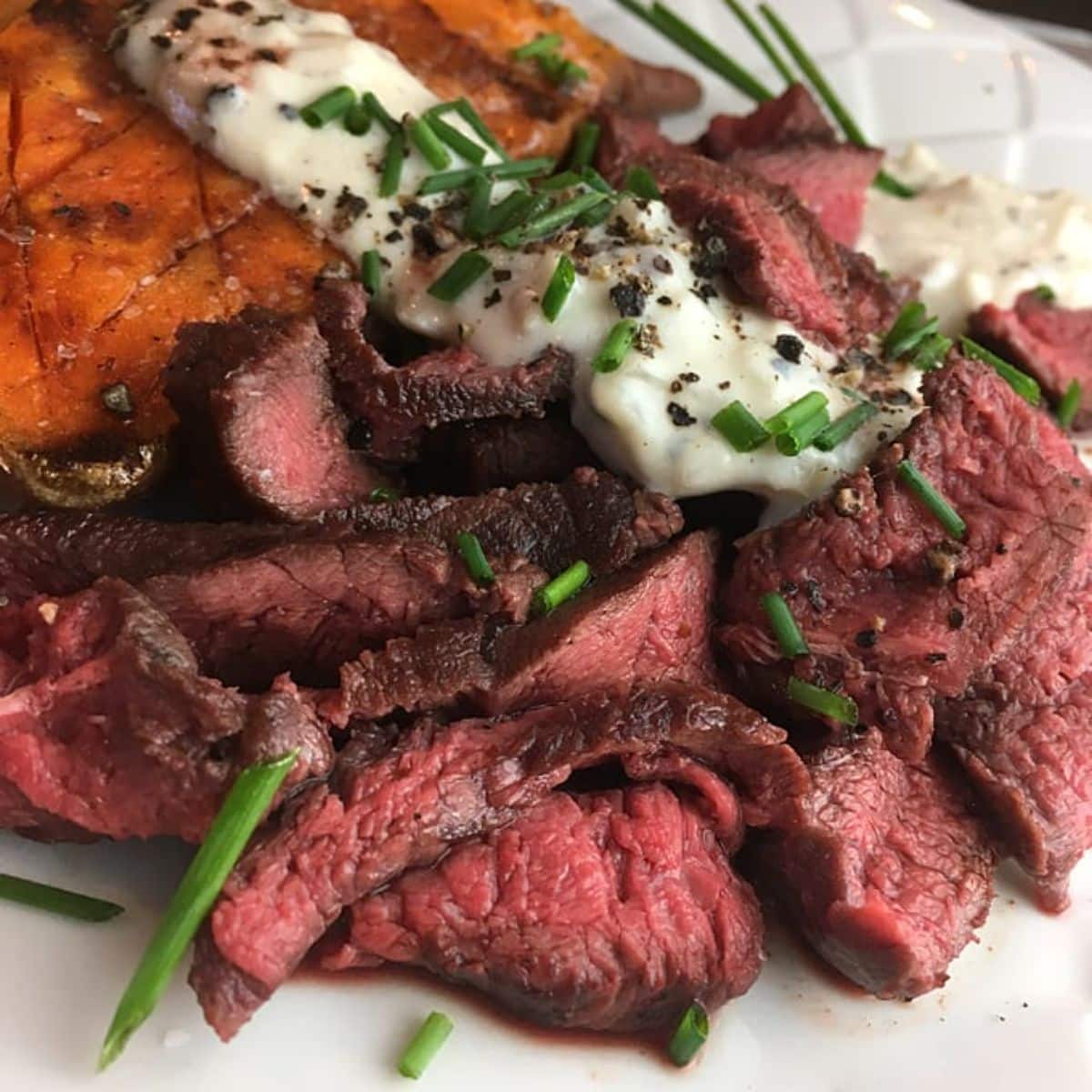 This peppered elk steak with gorgonzola cream sauce is a true game-changer! The combination of pepper, gorgonzola cheese, and cream is a match made in heaven. It's a must-try dish for any fan of elk recipes!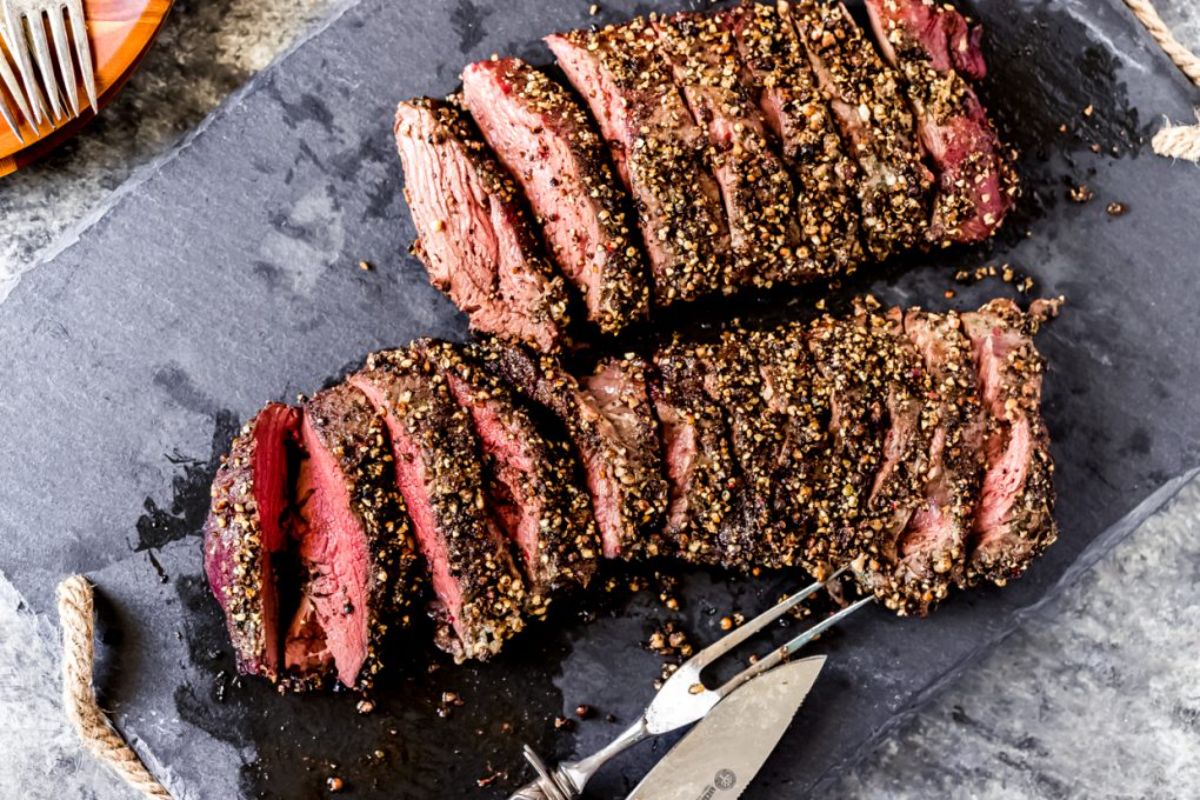 This peppercorn-crusted elk tenderloin is the epitome of elegance. Perfectly seared and coated in a hearty crust of freshly ground peppercorns, the tenderloin is juicy and flavorful.
A touch of butter adds richness, while a simple red wine reduction brings everything together in perfect harmony.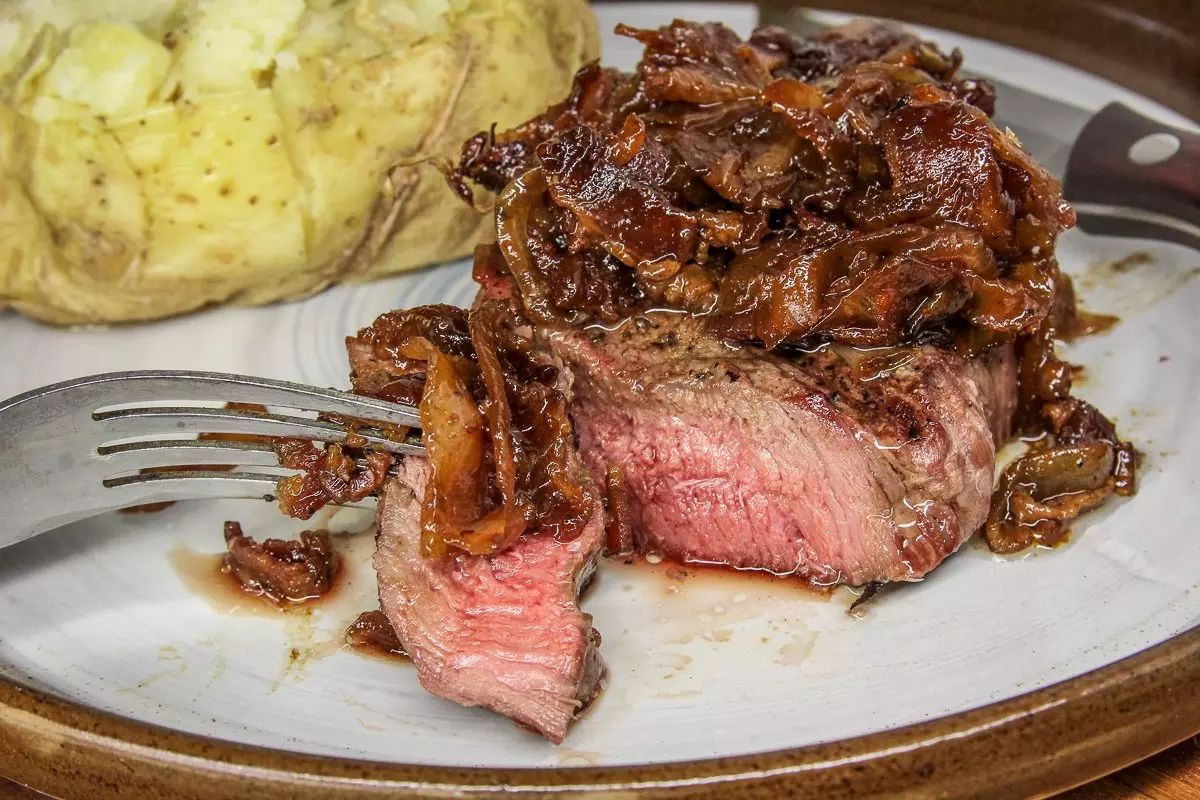 The caramelized onions add a depth of flavor that perfectly complements the rich meat. Trust me, once you try this dish, you'll never want to settle for a bland steak again.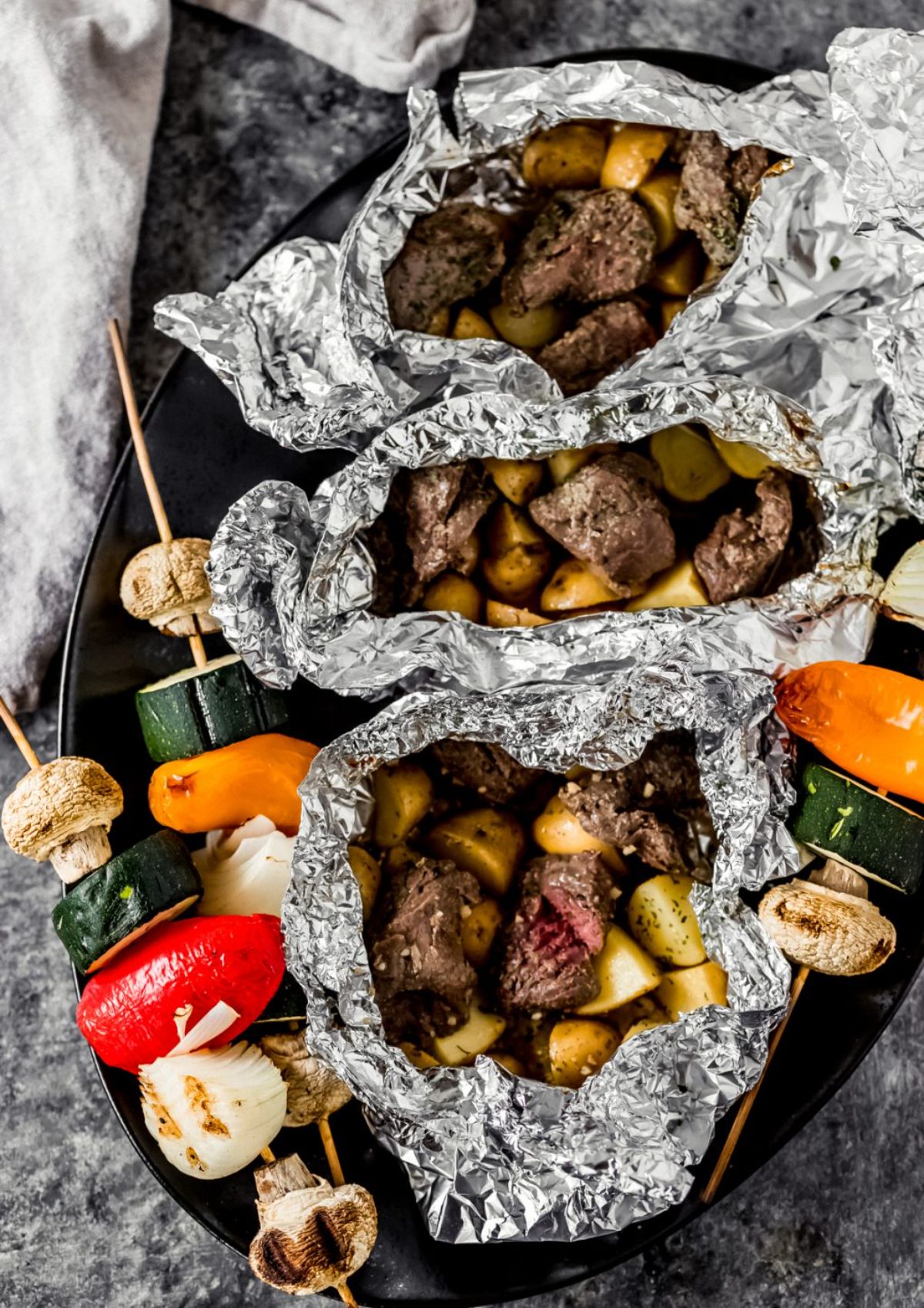 I love bringing elk steaks on camping trips. However, you are often limited by the cooking equipment you can carry. These foil packs are the answer. The meat is juicy and succulent, the potatoes are crispy, and the flavors are fantastic.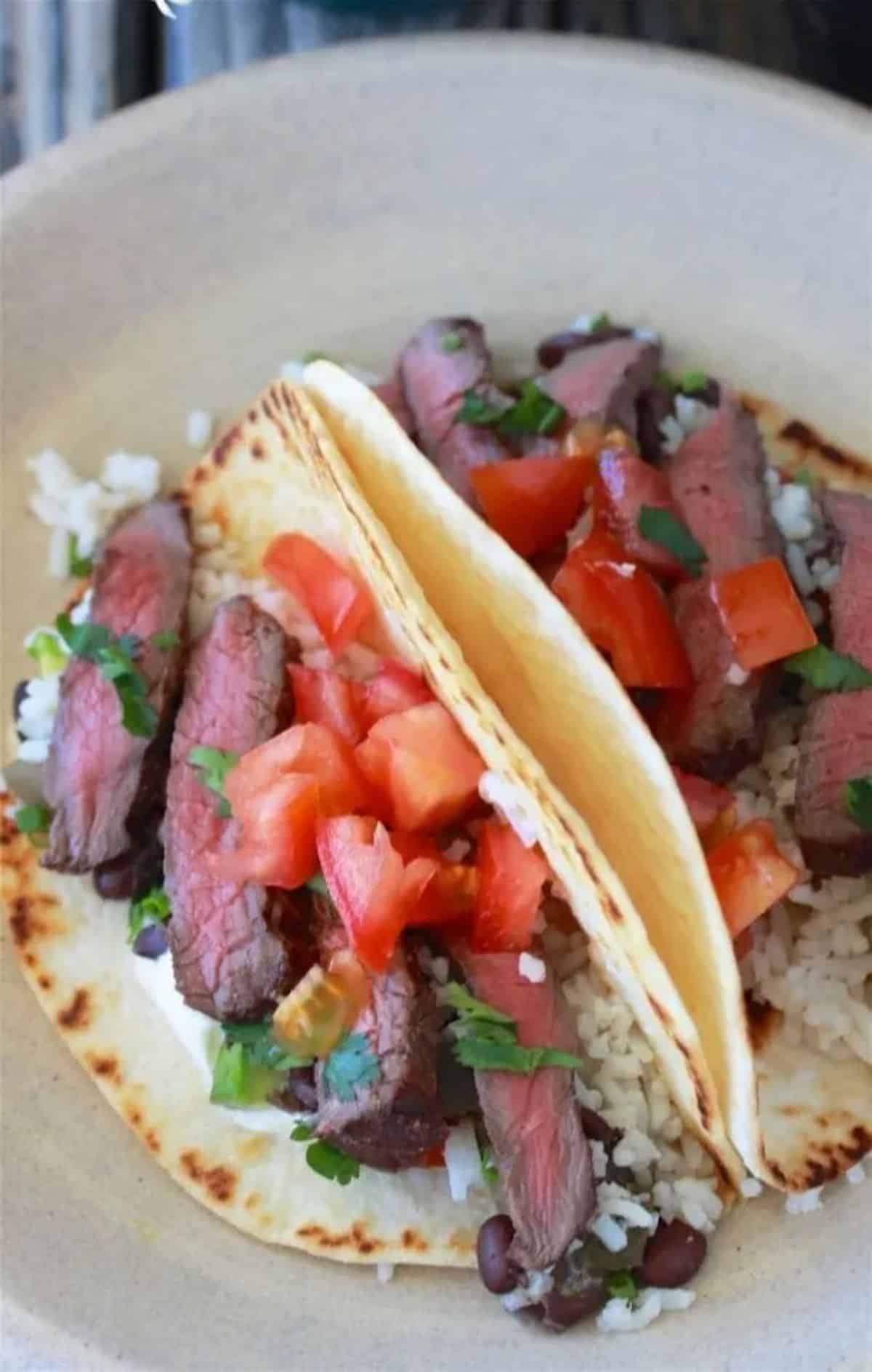 These Spicy Tequila Elk Steak Fajitas are a fiesta in your mouth! The tequila, lime, and chili powder notes perfectly complement the elk steak and fresh veggies.
Just make sure you don't go too crazy with the tequila, or your guests might not be able to handle the heat!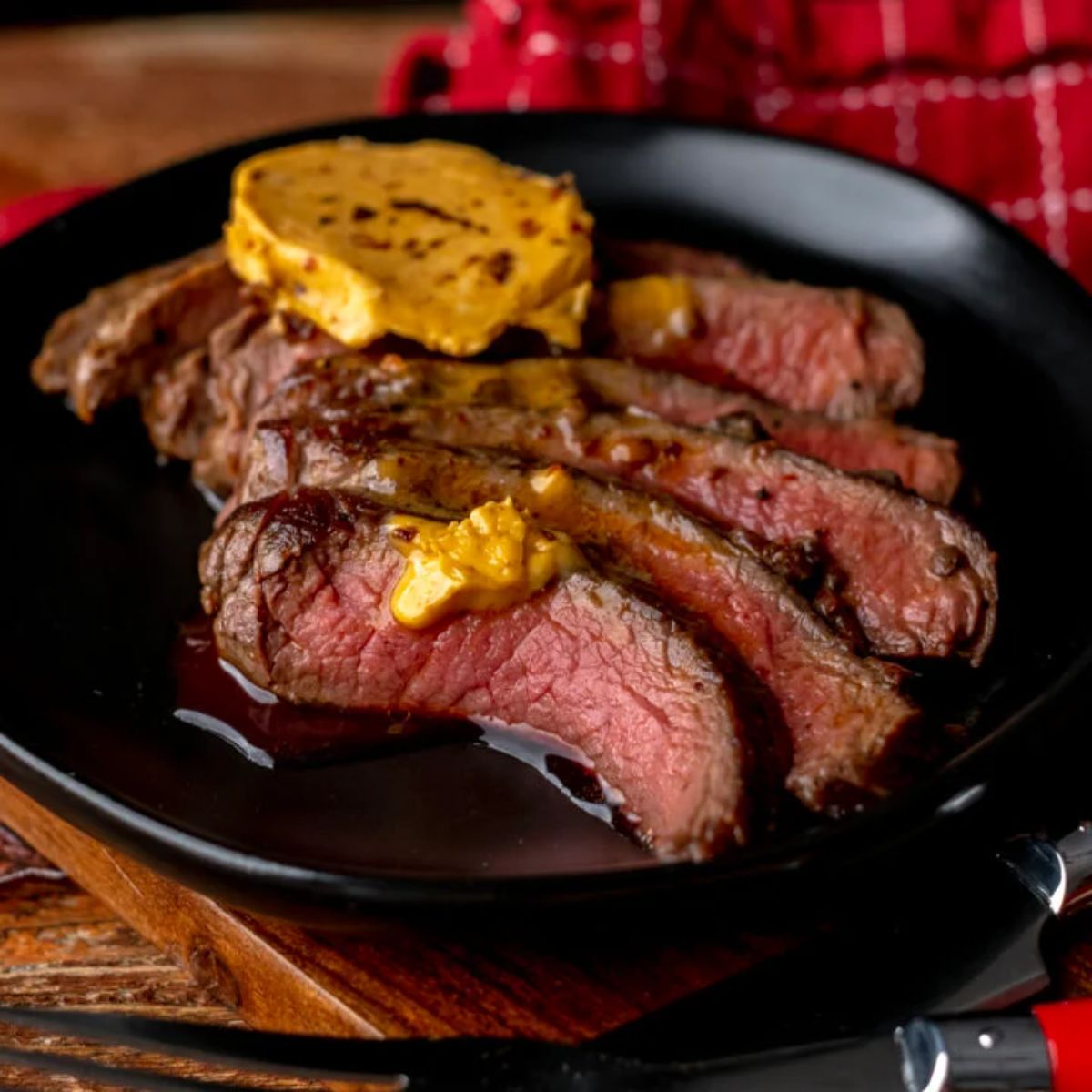 Oh my, when I thought I had tasted every possible combination of flavors with elk, this Elk Steak with Chipotle Compound Butter takes it to a whole new level!
The smoky and spicy notes from the chipotle perfectly complement the richness of the elk steak, and that butter takes it over the top. This dish is pure decadence, and I couldn't be more impressed with its delicious and sophisticatedness.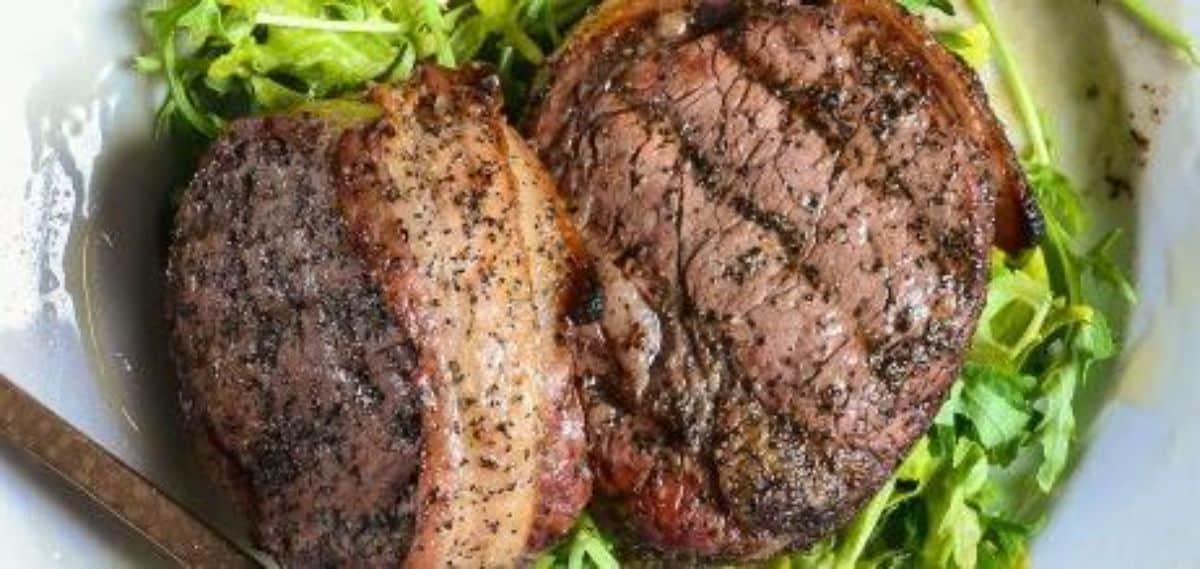 Bacon-wrapped elk steaks? Now that's what I'm talking about! This dish is a match made in heaven. The salty, crispy bacon combined with the moist and juicy elk steak creates an explosion of flavors in your mouth.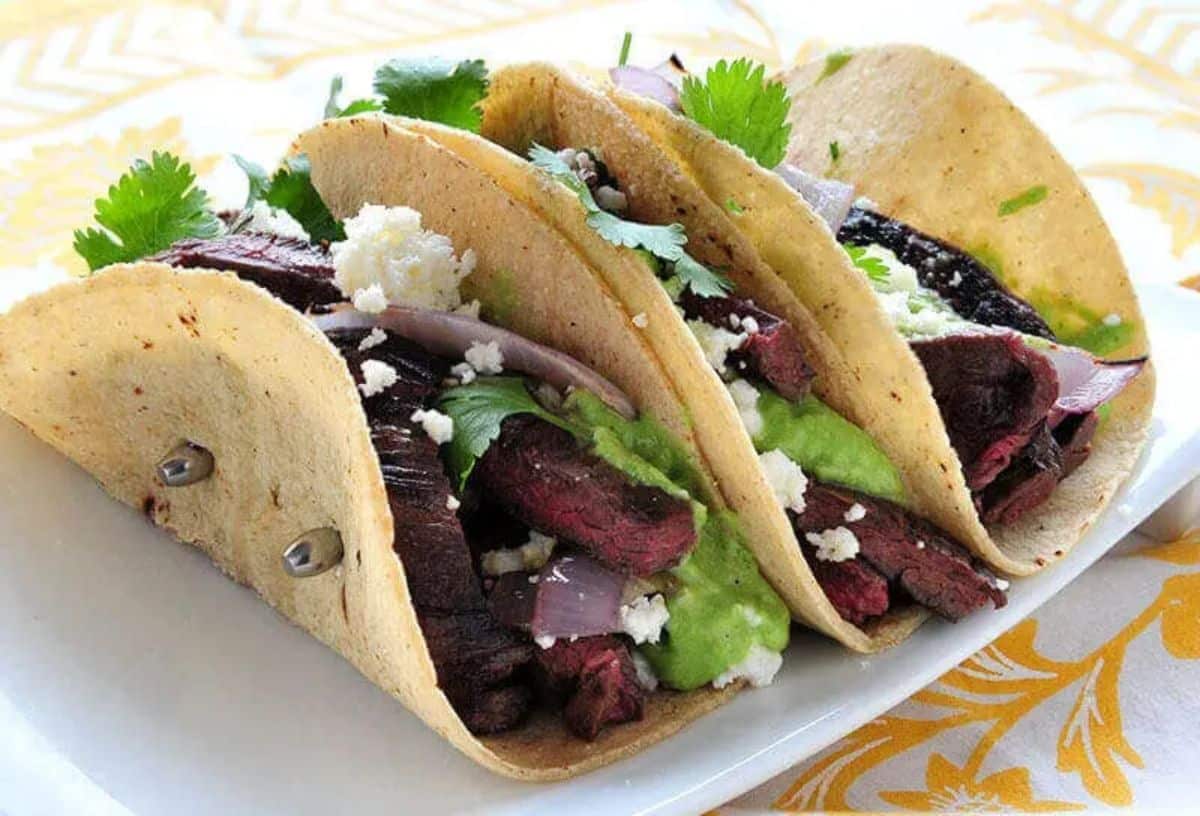 The flavorful meat and tangy tomatillo avocado sauce make for a winning combination. This recipe is a dish that will impress your dinner guests and have them begging for more. Bravo to this elk recipe!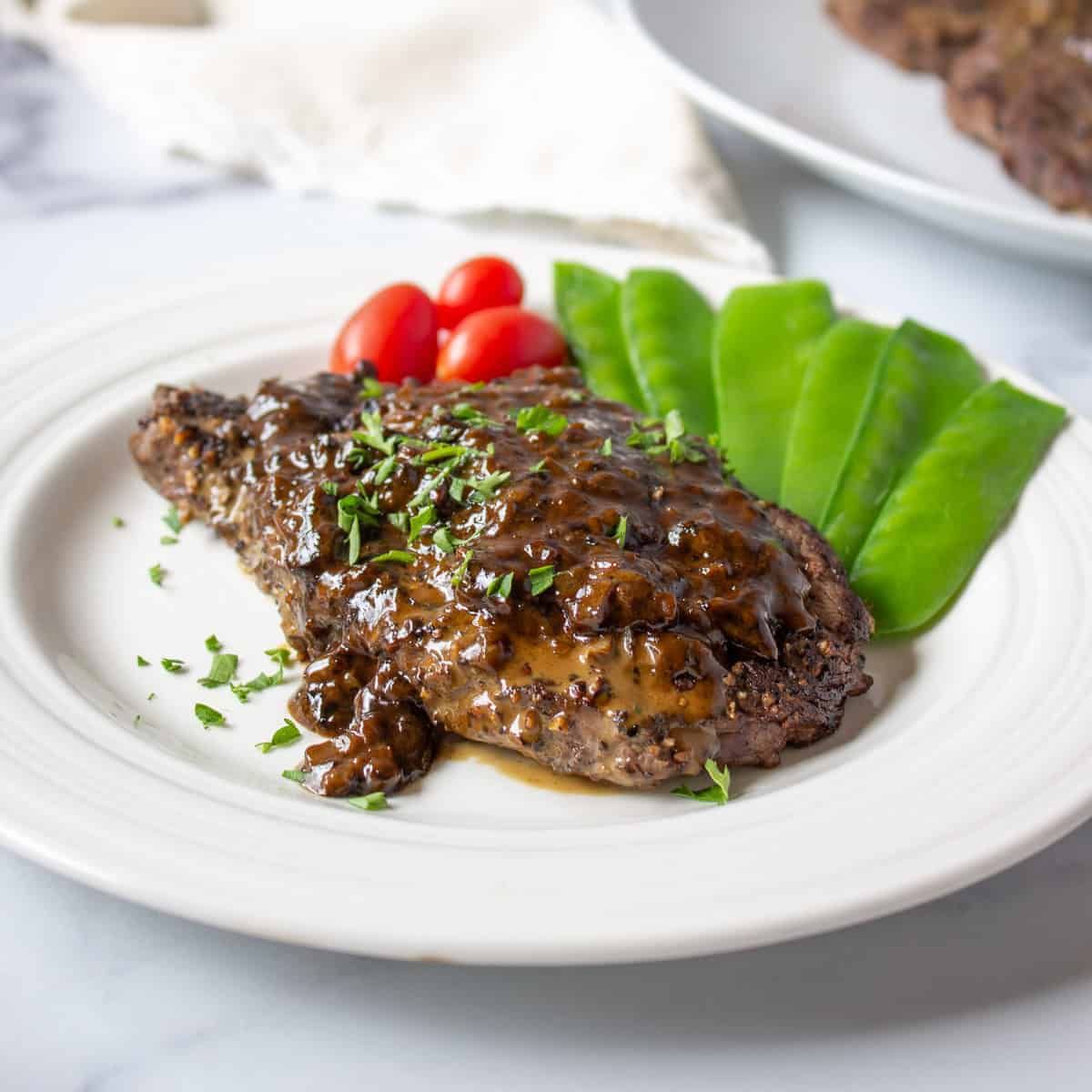 Elk Steak Au Poivre is a classic French dish that never disappoints. This succulent cut of elk is coated in a black peppercorn crust, seared to perfection, and served with a rich and creamy cognac sauce.
Final Thoughts
Well, there you have it - 27 fantastic elk recipes to add to your dinner repertoire! I hope you found some inspiration for your next meal and are excited to try out some new dishes.
Elk meat is delicious and healthier than other meats, so it's worth incorporating into your diet.
These elk recipes will impress you whether you cook for yourself or your family or host a dinner party. So why not take a break from your usual routine and try them? I guarantee you won't be disappointed!