Yesterday the weather turned chilly so I decided to make some broccoli cheese soup for dinner.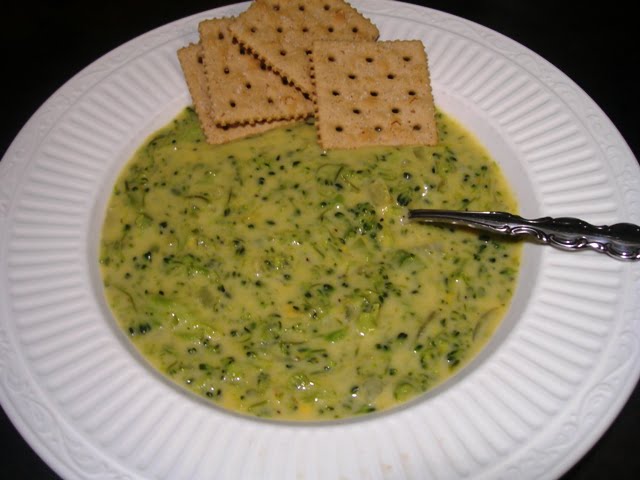 I had not planned on sharing my recipe for this broccoli cheese soup, but my sister-in-law Jean insisted that I do. You see, I had made some of this soup last week because we have this growing in our garden.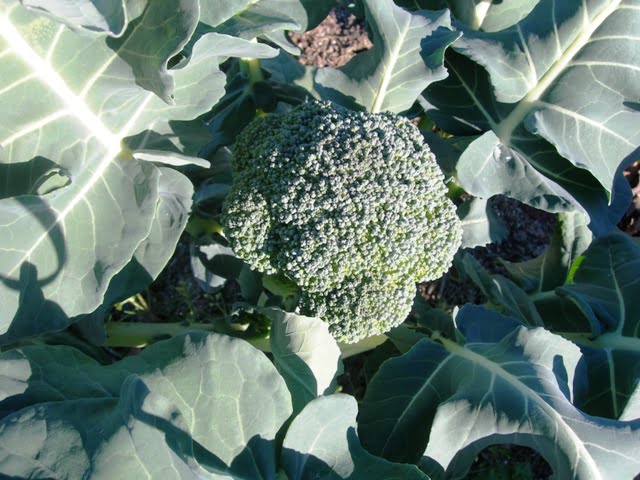 I've made this soup so many times that I really didn't think that it was that special. So  Jean, and anyone else who's interested, here is how I make it.
And if you happen to garden like we do and have carrots and celery on hand, try this delicious celery soup recipe that is healthy and delicious.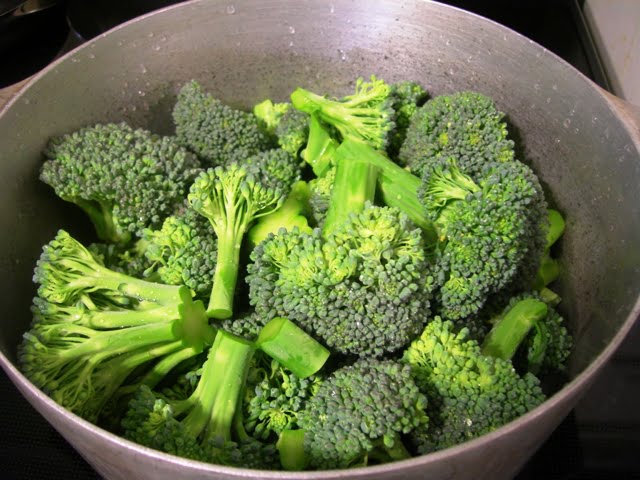 I take about 3 heads of fresh broccoli, wash it, cut the florets off, and put it in my magic pot. (I'll post about that later!) Then I add about 2 cups of water to the pot and turn the heat on high.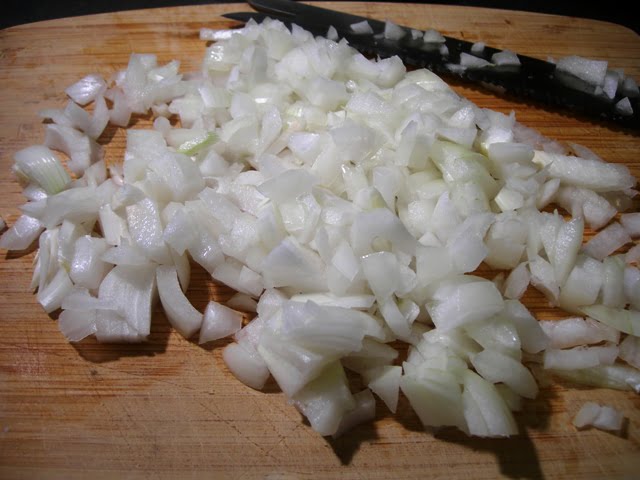 While I'm waiting for the broccoli to come to a boil, I chop 1 medium onion and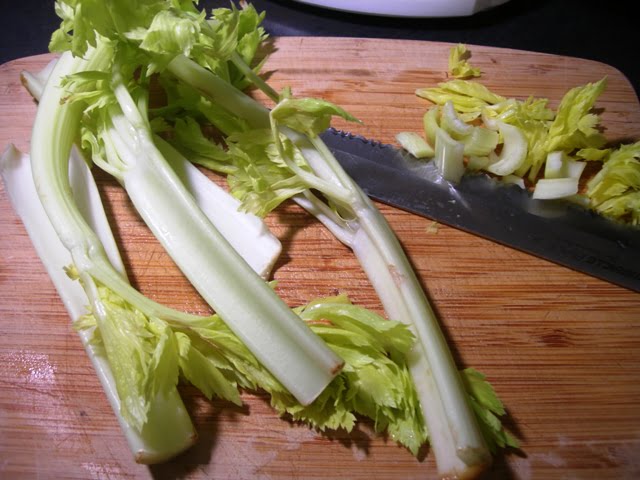 3 or 4 stalks of celery. I chop the leaves, too.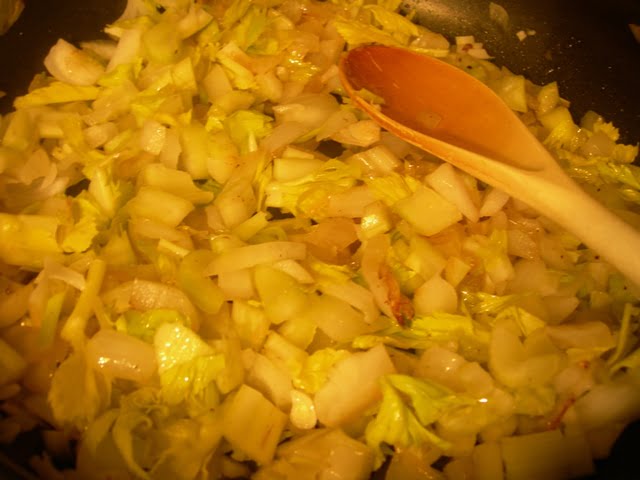 Melt 4 tablespoons butter in a frying pan and saute the onions and celery on medium heat.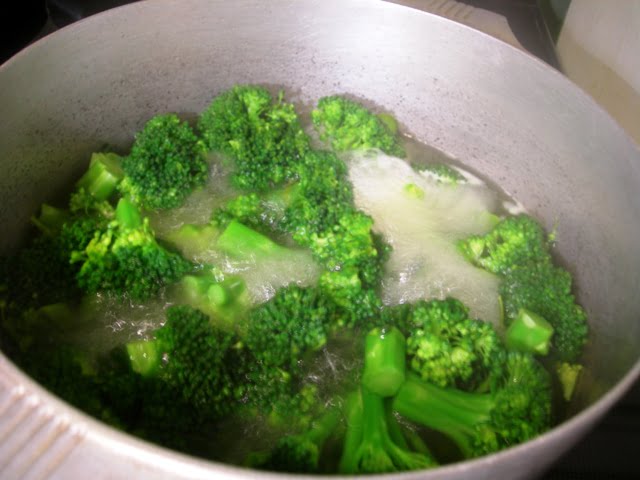 By this time, the broccoli should be boiling. When it is soft and tender, I chop it into smaller pieces by using this.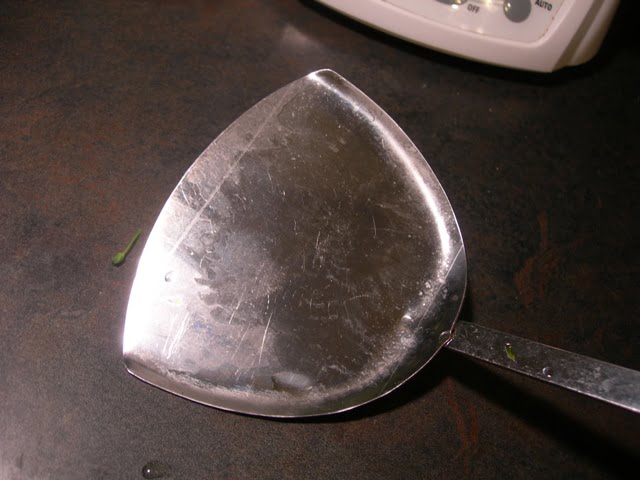 This is a flat-edged metal spatula. If you don't have one, you could use an immersion blender.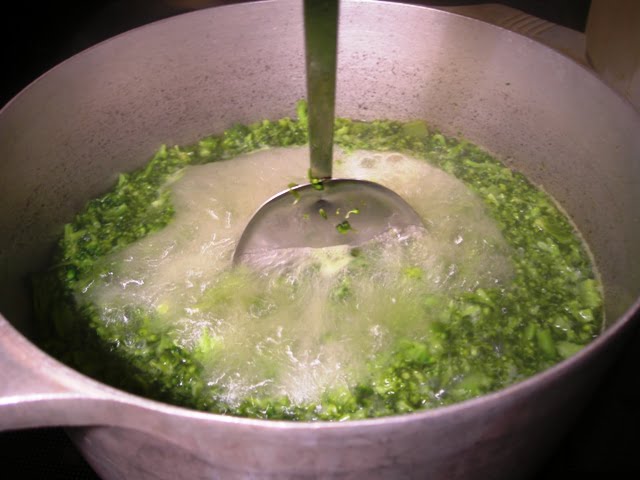 So I put the spatula down into the pot and start chopping broccoli. When it's chopped, I reduce the heat to medium and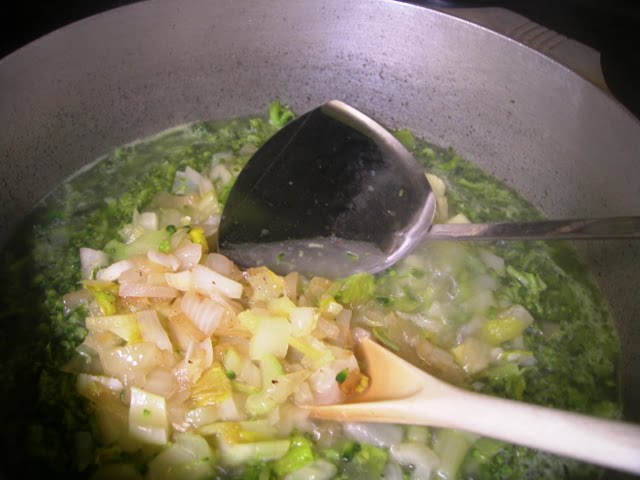 add the cooked onion and celery to the pot. Then I open 2 cans of this.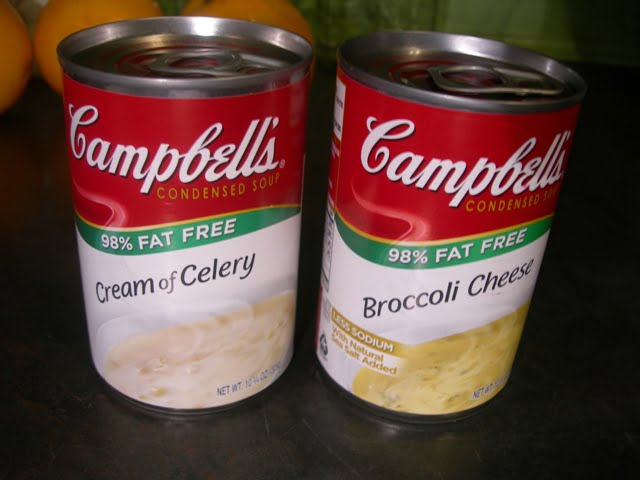 Notice that I'm using the fat-free versions. Have to counter those 4 tablespoons of butter in some way!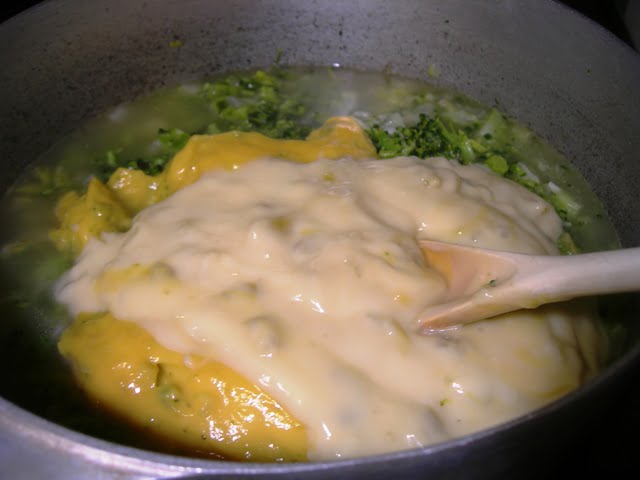 Add both cans of soup to the pot.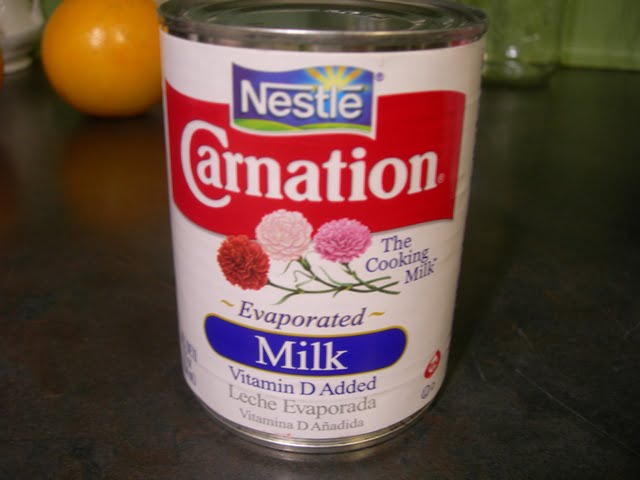 Next, I turn down the heat to low and add about ½ can of evaporated milk. Sometimes I add regular 2% milk, but I think the evaporated milk makes the soup extra creamy.
At this point, I add some seasoning to my soup. I use about 2 tablespoons each of garlic salt, celery salt, and black pepper.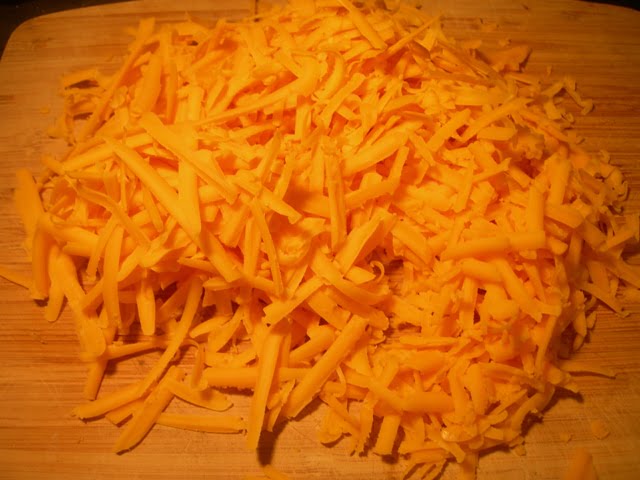 I put the lid on the pot and let the soup cook for a few minutes while I grate about 2 cups of cheddar cheese.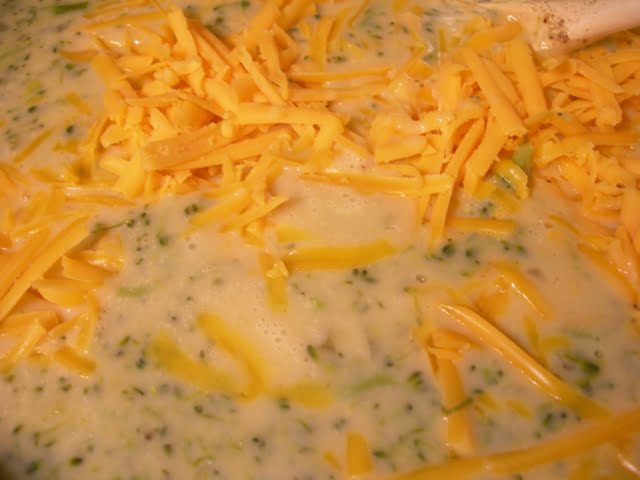 It's the cheese along with the fresh from the garden broccoli that makes this soup special. Remove the lid and stir in the 2 cups of cheese until it's melted. If you think your soup is too thick, add a little more milk. But we like ours thick and creamy!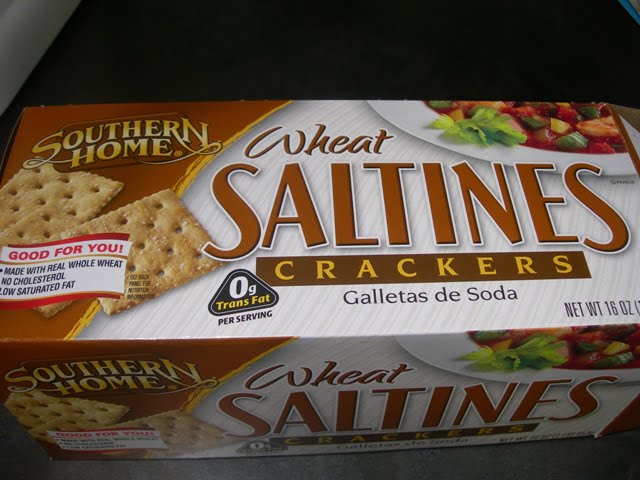 Last night we ate ours with these wheat saltine crackers. Have you tried wheat saltines? This is the store brand of Bi-Lo. In our effort to eat healthier, we tried these about a month ago and discovered that they are delicious. Tonight I made some wheat bread to eat with our soup, and the soup tasted just as good the second day as when it was freshly made.
I'm going to be serving this soup on Thanksgiving Day. Hope you guys like it as much as we do!