Last spring I spotted a beautiful strawberry cake at our church's Fifth Sunday Luncheon. After tasting it, I knew I had to get the recipe for this wonderful cake. So I asked around to find out who had made it and it was Miss Floy. After giving her my compliments, I asked her if she ever gave anyone her recipe. To my delight, she said yes, that she didn't mind sharing it. But she did reveal that she had won an award with the recipe at our local strawberry festival.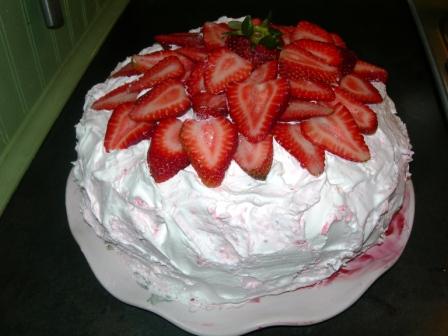 She and her sweet husband personally delivered the recipe to our house that afternoon. The next day I made the cake to give to my neighbor as a birthday cake. The recipe is quick and easy and is an excellent way to enjoy fresh strawberries.
The cake uses a box mix. Now, don't be a cake snob and turn up your nose at that. This cake is superb! I did make a few substitutions in the recipe, simply because I wanted to limit the amount of sugar in the cake.
What you need to make Strawberry Cake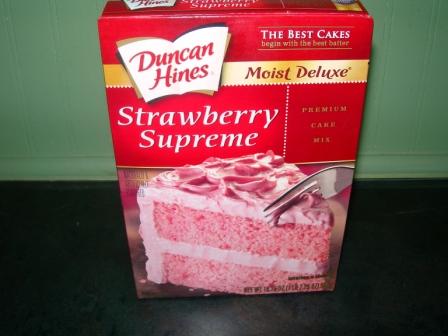 1 box strawberry cake mix
Follow the directions on the box to mix the cake which means you will need:
3 large eggs
⅓ cup vegetable oil
1 ⅓ cup milk instead of water
Bake the cake in 3 nine-inch cake pans about 25 minutes at 350 degrees. Cool completely.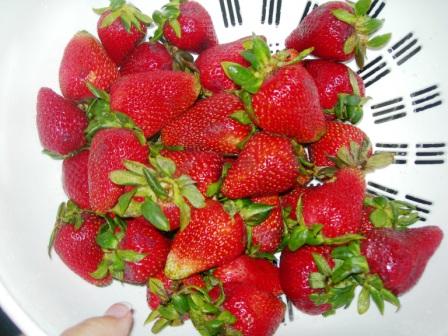 As your cake layers are cooling, wash about 2 pounds of strawberries. Puree 4 cups of the strawberries and 1 cup of sugar.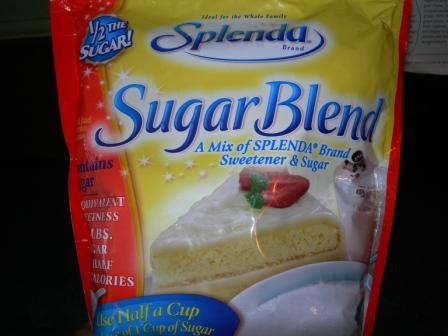 I substituted ¾ cup Splenda Blend for the sugar.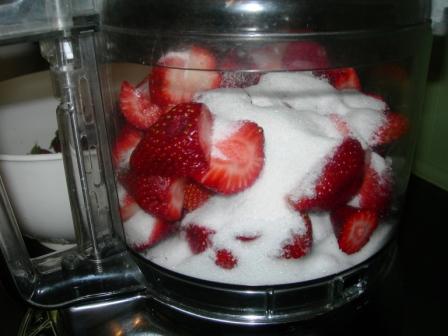 I used my food processor to make the puree.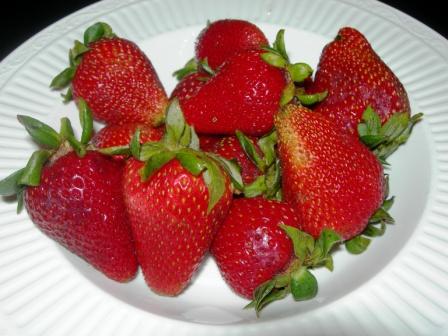 I reserved a small bowl full of strawberries to use in garnishing the cake.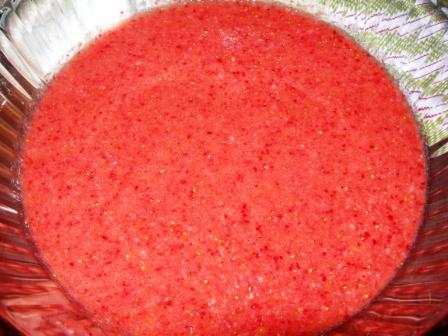 4 cups of strawberries and sugar will make 3 cups of pureed strawberries.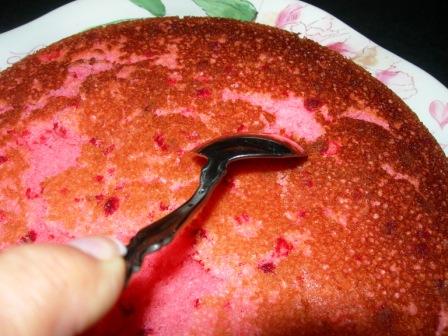 Place the first layer of the cake on a cake dish. Punch holes with a spoon and spread 1 cup of the pureed mixture over the cake layer. (Miss Floy says to dig lots of large holes with your spoon!)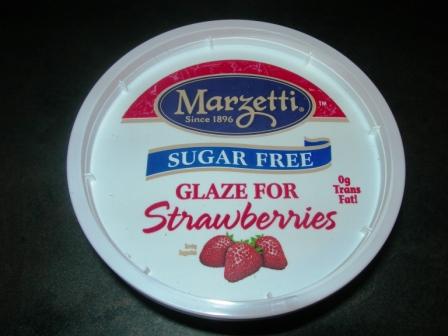 Next, you will need a container of strawberry glaze that you buy at the grocery store. I used this sugar-free glaze.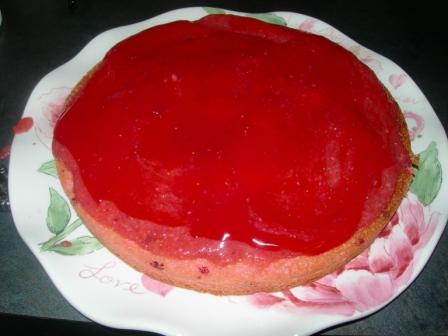 Add ⅓ of the glaze to cover the pureed strawberries. Add the next layer and punch holes, add pureed mixture, and glaze. Continue with the last layer the same as with the other 2 layers.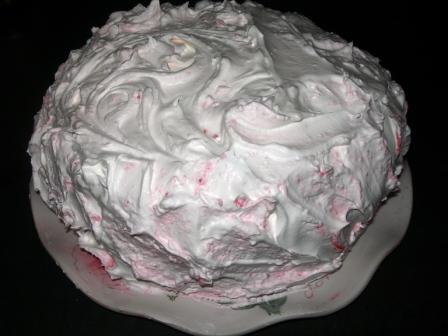 Spread a large container of Cool Whip over the outside of the cake.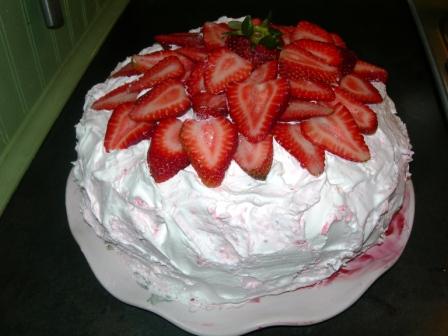 Decorate the top of the cake with fresh strawberries. Delish! The cake keeps well in the refrigerator and is even better the second day. I' m going to have a slice of this cake with a glass of milk just as soon as I get this post finished. Thank you, Miss Floy, for sharing your wonderful cake creation!