You will be hard-pressed to find an individual that doesn't have an affinity for fried chicken. It's the center of many summer barbecues and family gatherings. However, at times it can be overwhelming to find what sides go with fried chicken.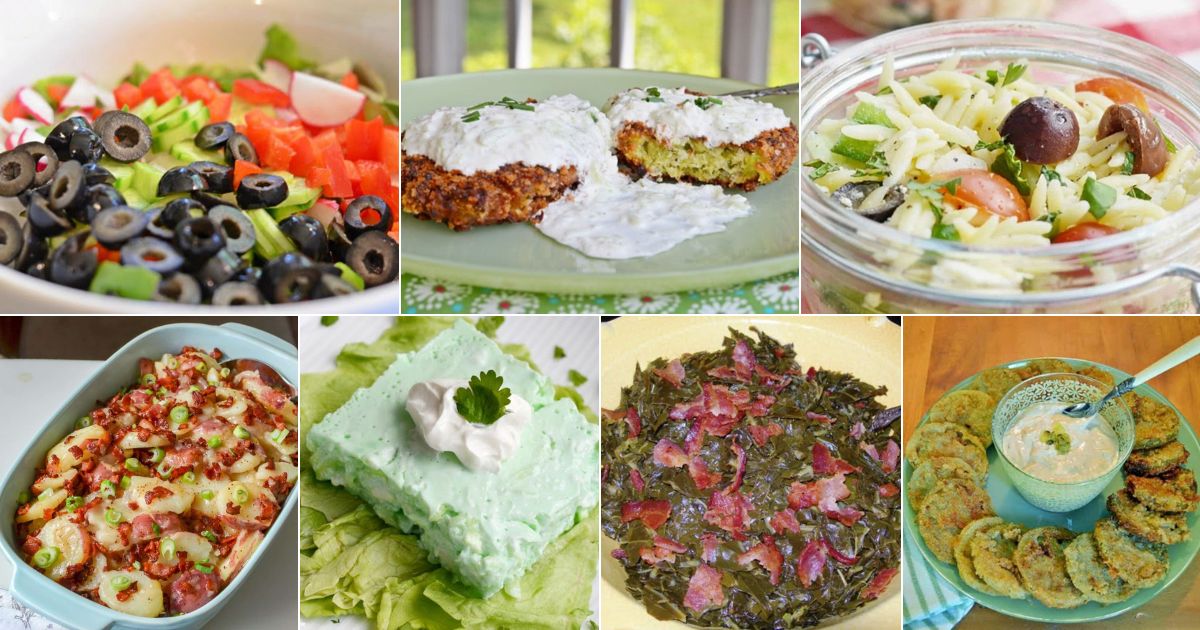 To help you round out your meal, we have collected 21 phenomenal sides that everyone will love with their fried chicken. Continue reading below to find the best options online.
Contents
1. Warm German Potato Salad with Bacon
A common pairing comes in the form of fried chicken and potato salad. However, this recipe for German potato salad isn't served cold and comes with bacon as one of the most popular ingredients.
In order to create this dish, have three pounds of baby red potatoes, flour, green onions, garlic, apple cider vinegar, celery seed, sugar, and white onion. Bake everything in the oven until bubbly.
2. Lemony Garden Fresh Orzo Salad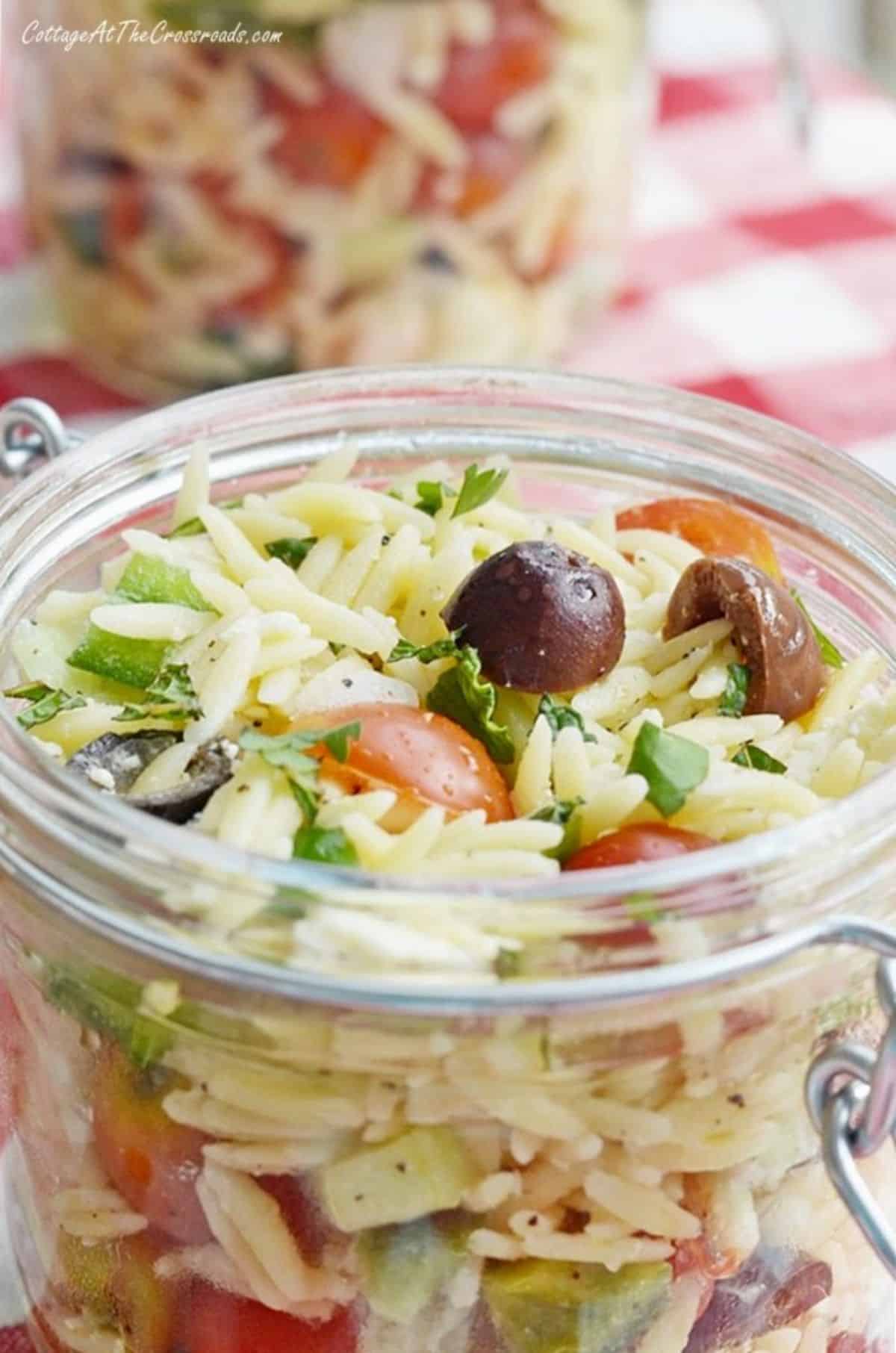 A refreshing salad for a side dish is a great option when preparing for a summer cookout. This Lemony Garden fresh salad recipe combines lemon and orzo to create the perfect fried chicken addition.
For this dish, get grape tomatoes, cucumbers, black and kalamata olives, onion, feta cheese, green peppers, parsley, and basil to toss with the orzo. For the dressing, bring together the lemon with olive oil and garlic.
3. Garden Pea Fritters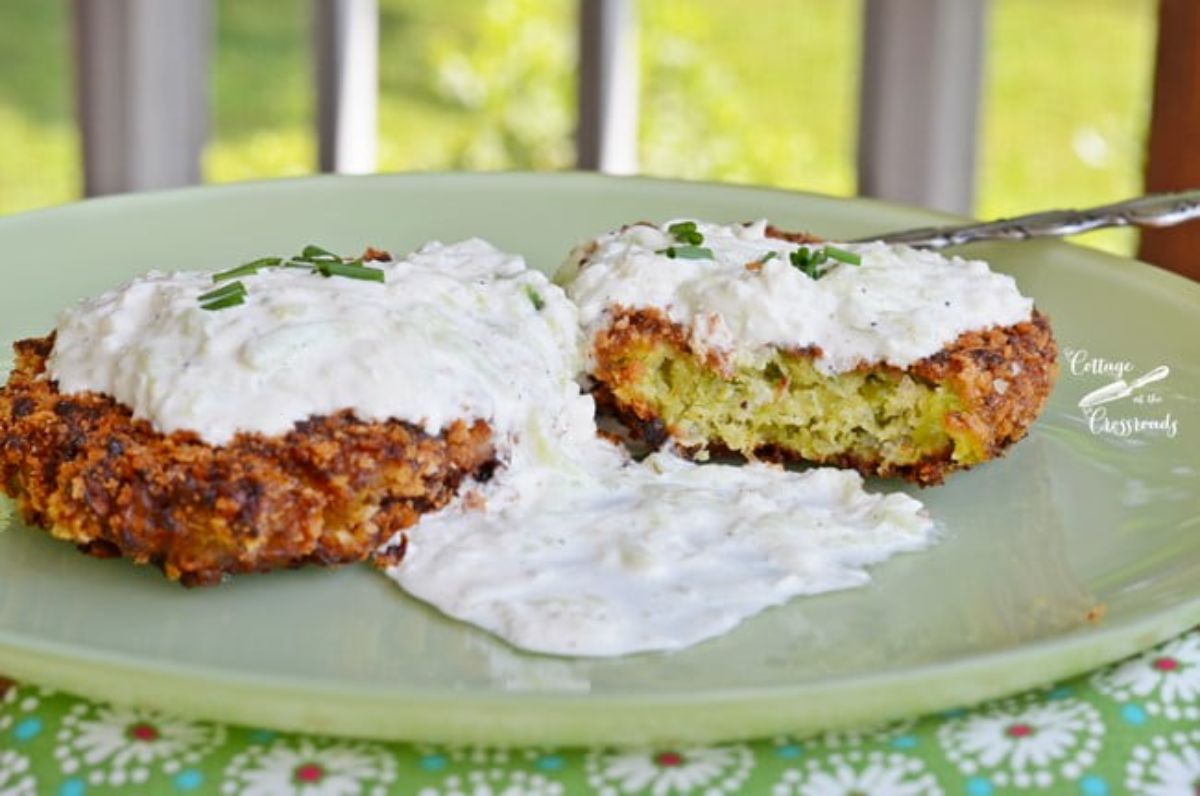 If you have a garden producing a surplus of peas, this recipe for garden pea fritters will be simple to prepare and serve with your fried chicken. This side dish is phenomenal, with a cucumber dressing on top.
To assemble this dish, have three cups of peas, mint leaves, onion, heavy cream, eggs, flour, seasoning salt, vegetable oil, and various spices.
4. Pear Apple Butter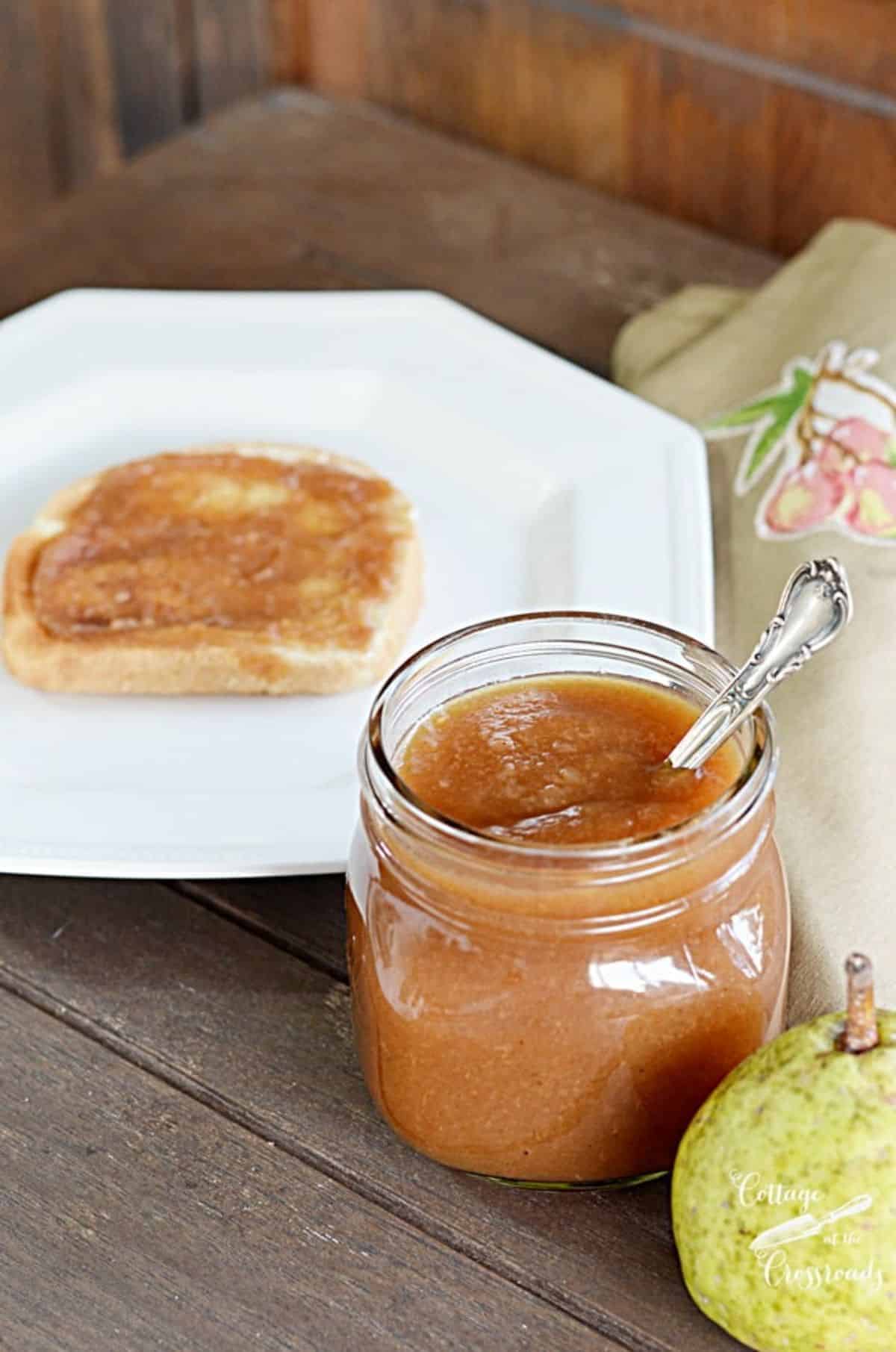 Barbecues and fried chicken always go hand in hand with fruit. Many options exist, whether in platter form or an excellent fruit salad. This pear apple butter is a great dipping sauce to use with a fruit side dish.
With a combination of pears, apples, apple cider vinegar, molasses, cider, cinnamon, ginger, nutmeg, cloves, and brown sugar, you will have terrific butter you can use for your fruit or to spread on toast.
5. Italian Zucchini Pie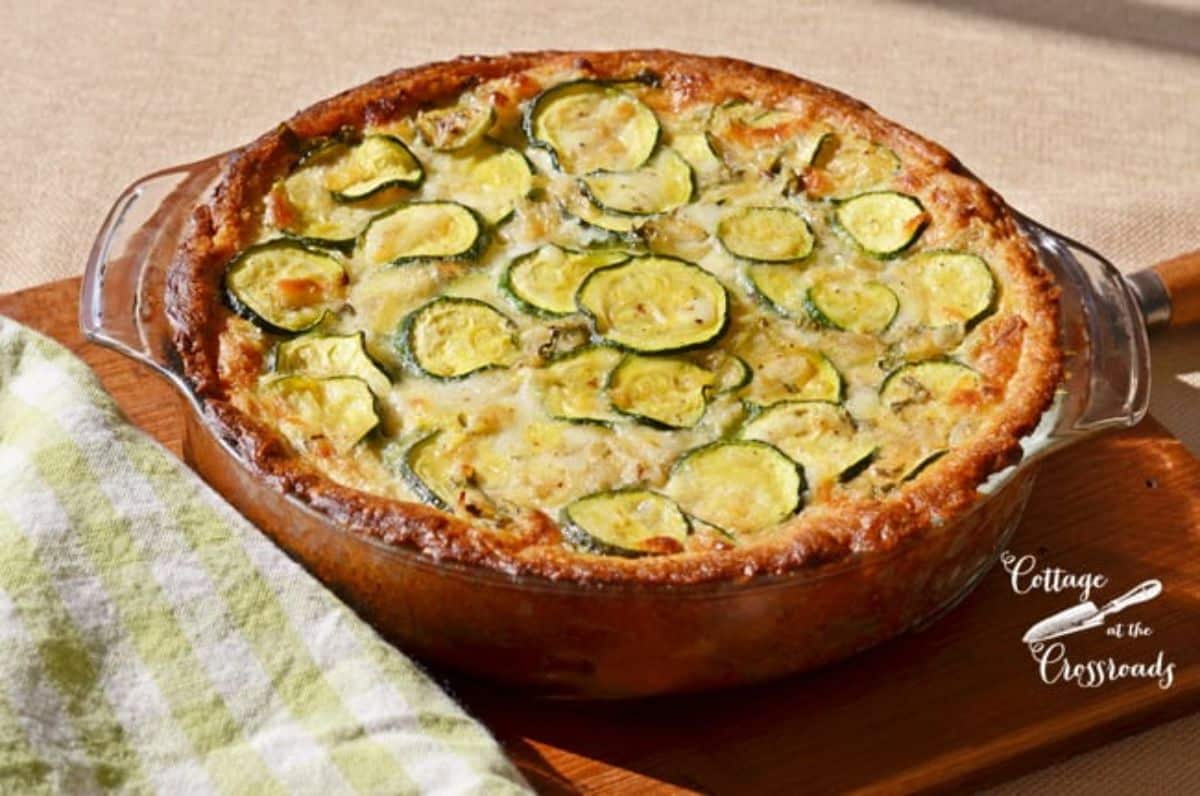 Zucchini is an easy vegetable to come by, and it's so versatile that you can include it in almost any recipe without anyone noticing. This Italian zucchini pie will be a crowd favorite to accompany your fried chicken. Make sure to double the recipe because everyone will want seconds!
In addition to zucchini, you will need on hand onion, margarine, parsley, salt, pepper, mustard, eggs, mozzarella cheese, garlic powder, basil, and crescent rolls to get the recipe rolling.
6. Skillet Creamed Corn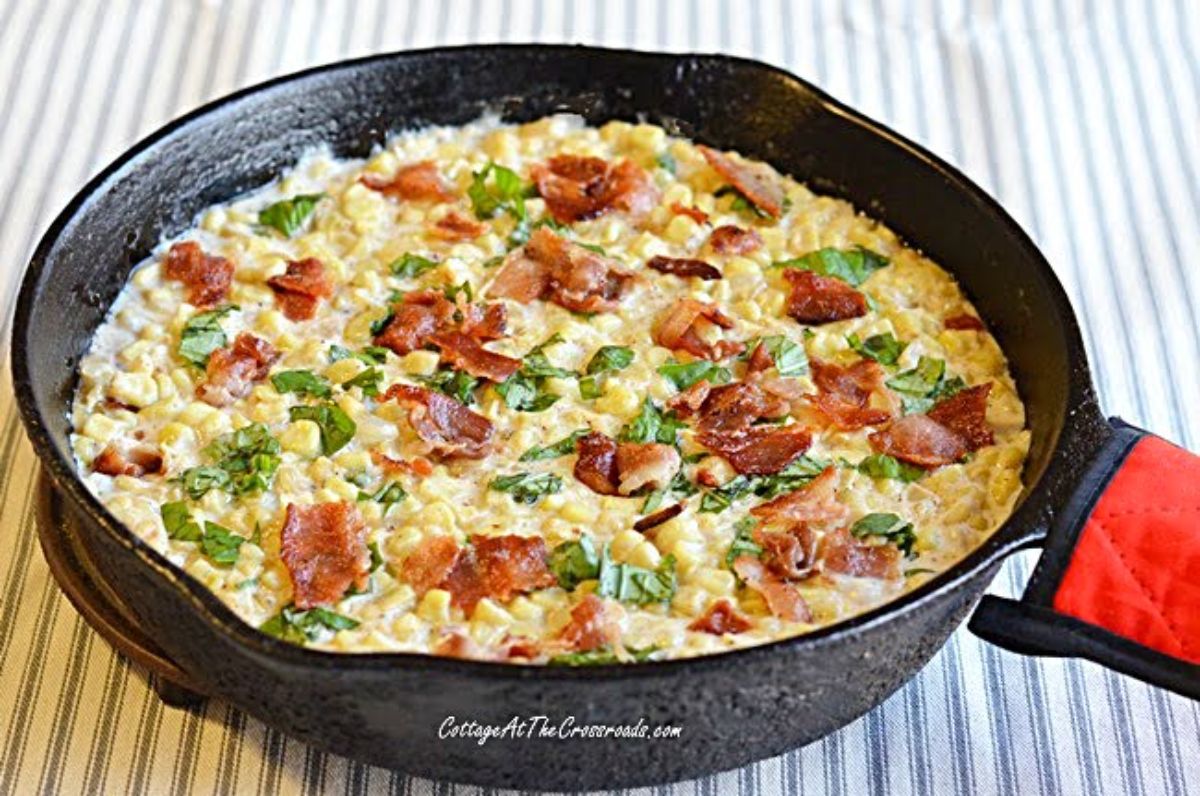 This popular side dish is a standard addition to any family meal with fried chicken. However, this version of skillet creamed corn takes on a unique ingredient of bacon to give it an extra kick of flavor.
To make this recipe, you will need frozen corn, bacon, onion, butter, flour, half and half, basil, salt, and pepper. When using a cast iron skillet, you can prepare and bake the whole dish in one pan from start to finish.
7. Fried Green Tomatoes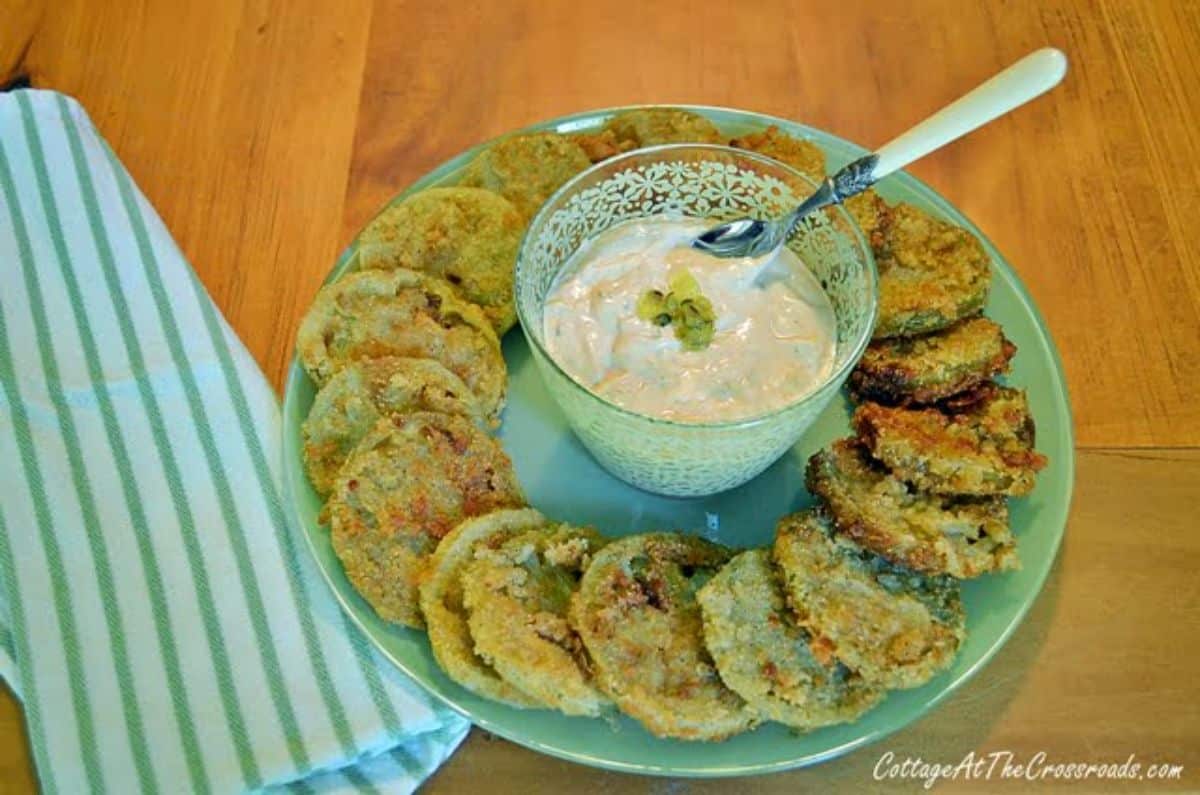 Many people in the world have never had a fried green tomato. This easy and fast recipe will perfectly accompany your fried chicken meal and introduce your group to this delicacy and hidden treasure.
To create this side dish, you will need four to five large green tomatoes, cornmeal, flour, panko breadcrumbs, salt, pepper, garlic salt, cayenne pepper, buttermilk, and vegetable oil. You can also make an optional remoulade sauce with various spicy ingredients.
8. Corn Pudding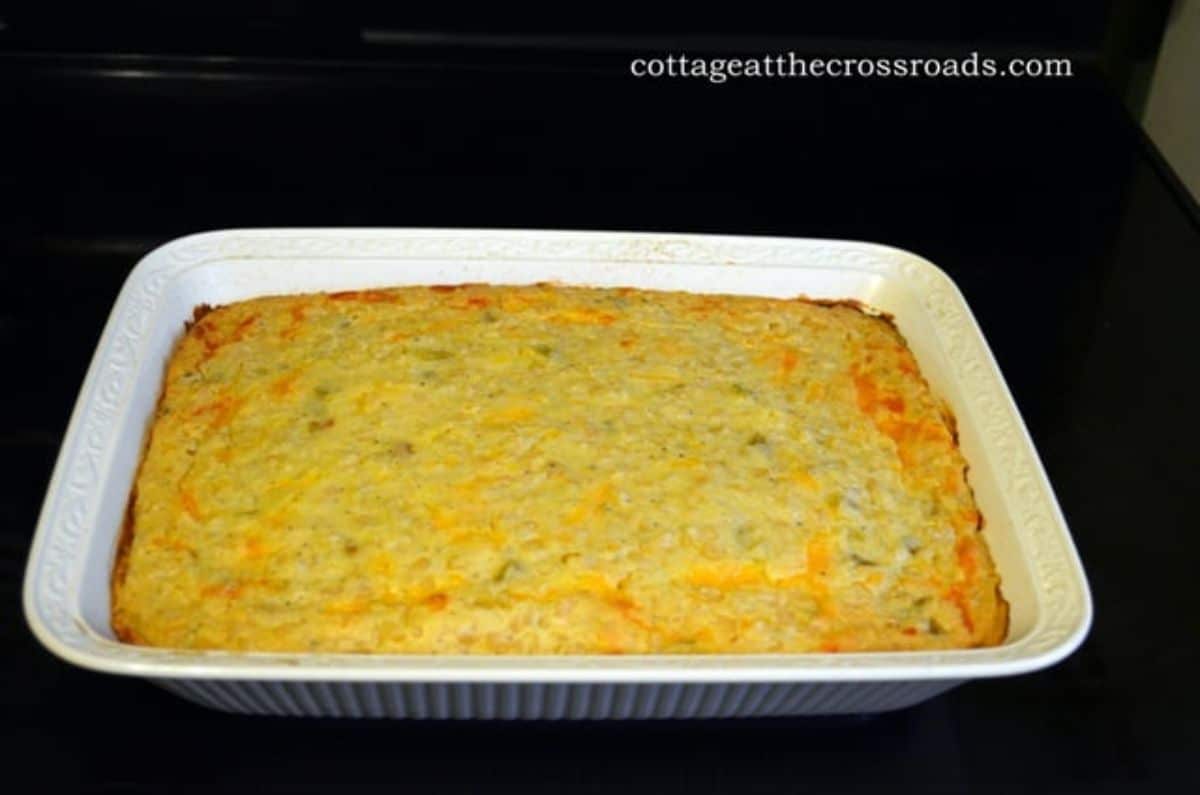 Another popular side dish that you frequently see at events like potlucks and cookouts is corn pudding. You can quickly whip this up and serve it with dinner or to a group. The homestyle ingredients are a hit with everyone.
To prepare corn pudding, you need to have cornbread mix, sour cream, cheddar cheese, an egg, butter, green chiles, and canned corn. Once you bring it all together, you will bake the dish at 350 degrees for 40 minutes.
9. Whole Wheat Rolls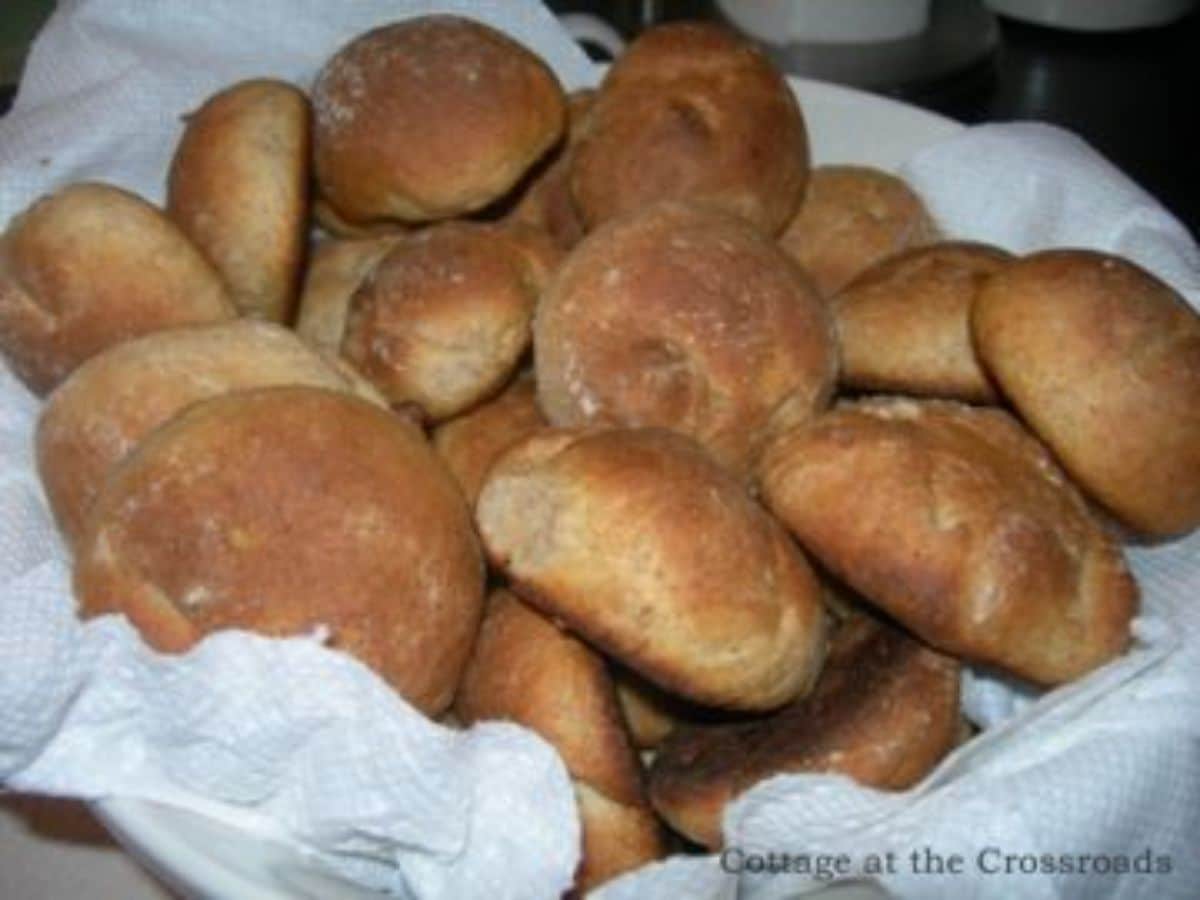 You can easily purchase a pack of whole wheat rolls at the grocery store. However, nothing compares to the warm and flavorful experience of a homemade one. Your taste buds will thank you for taking the extra step and making them from scratch.
Before you start, compile active dry yeast, water, sugar, scalding hot milk, salt, shortening, two eggs, whole wheat flour, and white flour.
10. Broccoli Rice Casserole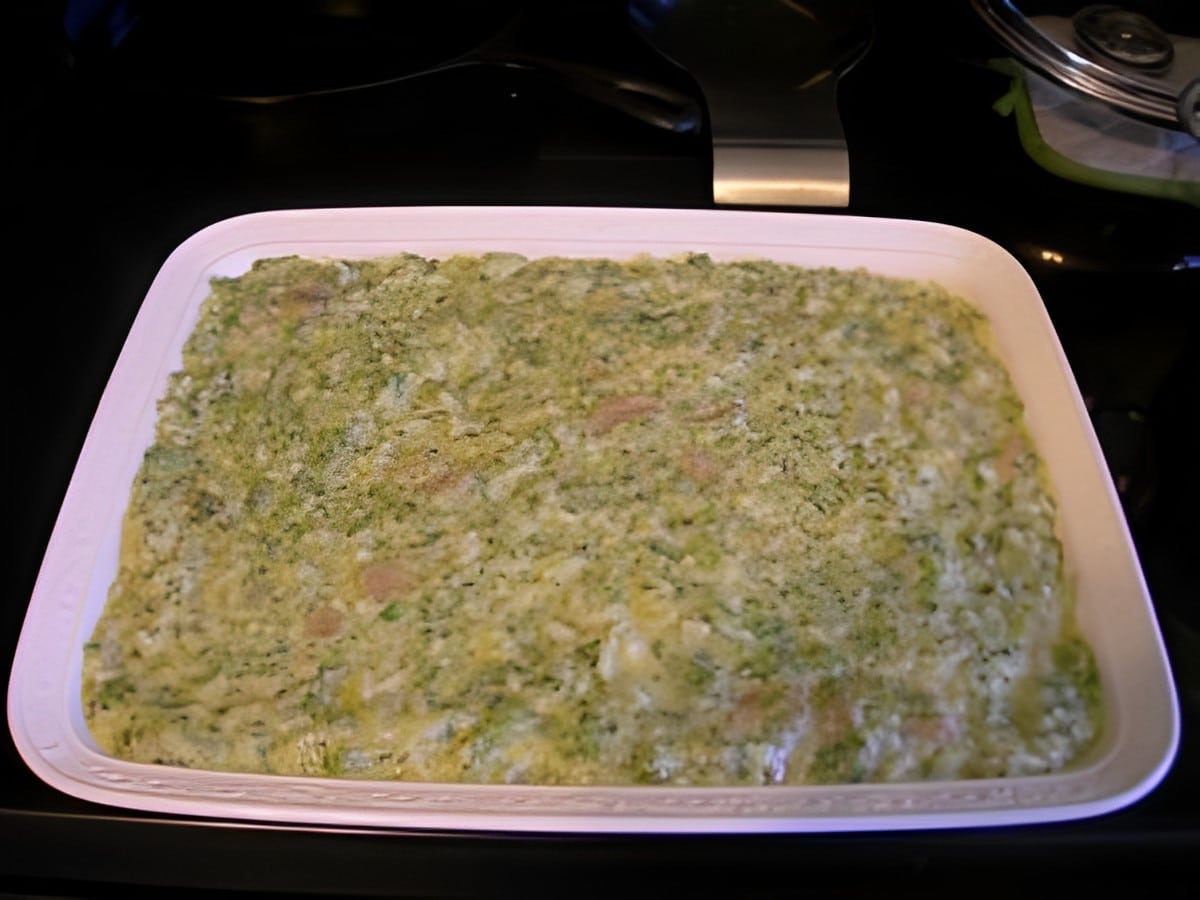 As a side dish that is both healthy and filling, this recipe for broccoli rice casserole is a great option to introduce into your fried chicken routine. After bringing all the ingredients together, you will bake the dish, and it will be ready.
You will want the following ingredients available to make this casserole:
Fresh or frozen broccoli
White rice
Onion
Celery
Cream of Mushroom soup
Mushrooms
Water
11. Collard Greens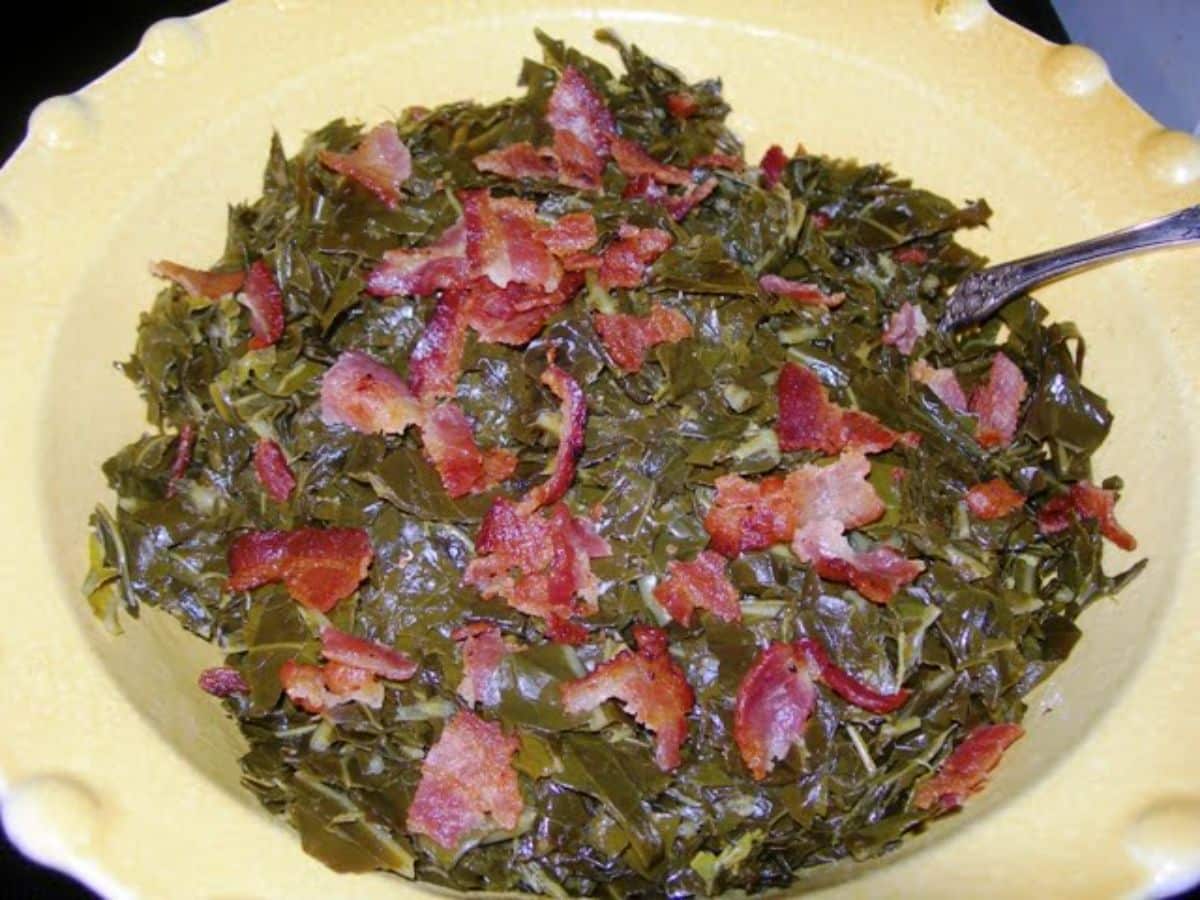 Another top contender for fried chicken side dishes is collard greens. People either love them or hate them, but the majority are in favor of this Southern staple. The recipe is relatively straightforward and only involves a few ingredients.
Before getting started, be sure to have collards, pork fatback, water, salt, pepper, garlic salt, bacon, sugar, and vinegar ready to get the job done.
12. Broccoli Cornbread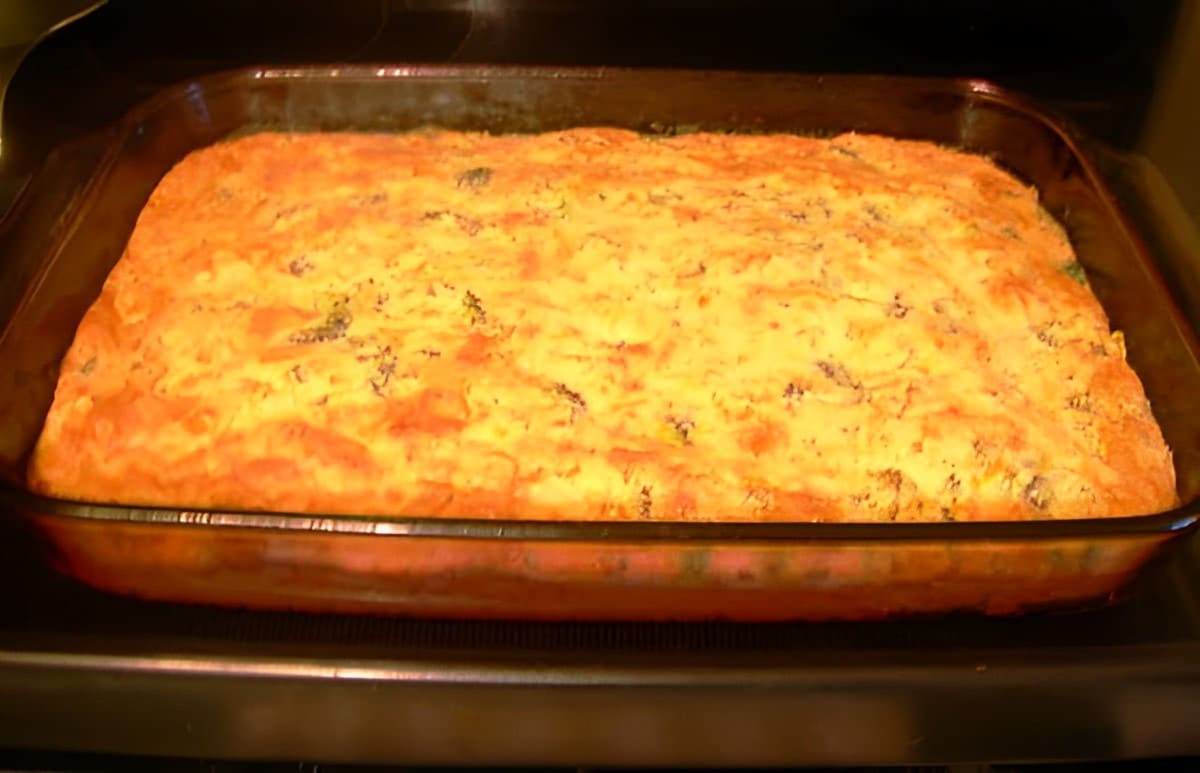 This side dish recipe brings together two classic favorites. While broccoli cornbread may not initially sound appealing, you will feel the exact opposite once you try it. The time between prepping and eating is brief, and the recipe works for all meal types.
In preparation, gather the ingredients of cornbread mix, butter, onion, sour cream, broccoli, shredded cheddar cheese, and eggs. Combine all of them in a mixing bowl and transfer to a baking dish.
13. Southern Fried Okra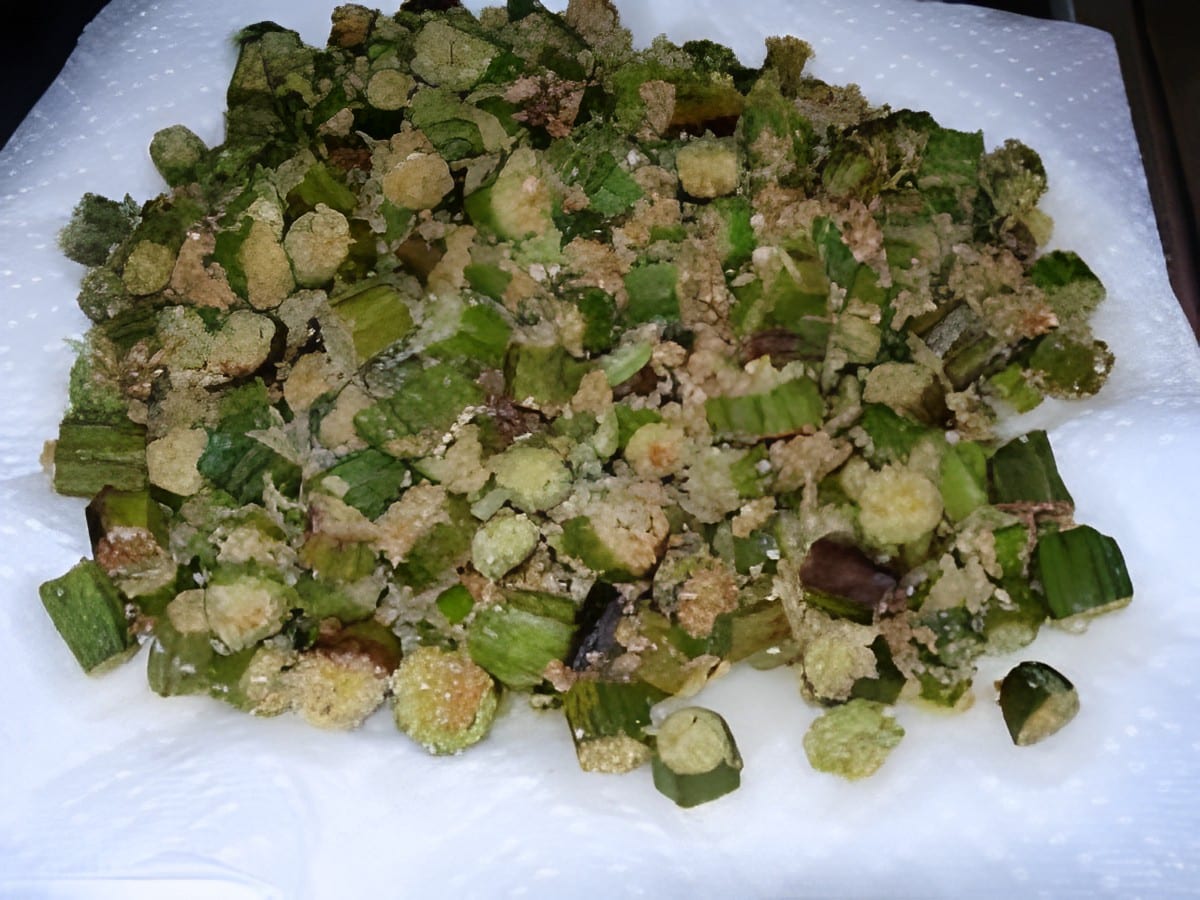 Another great side dish for fried chicken comes in Southern fried okra. This food choice is a common sighting at family dinner tables. With only a few key ingredients, it's easy to whip up for a last-minute cookout or gathering.
To prepare this dish, have the following ingredients on hand:
Okra
Cornmeal
Vegetable Oil
Salt
Pepper
Flour
Egg
14. Two Cheese Tomato Puffs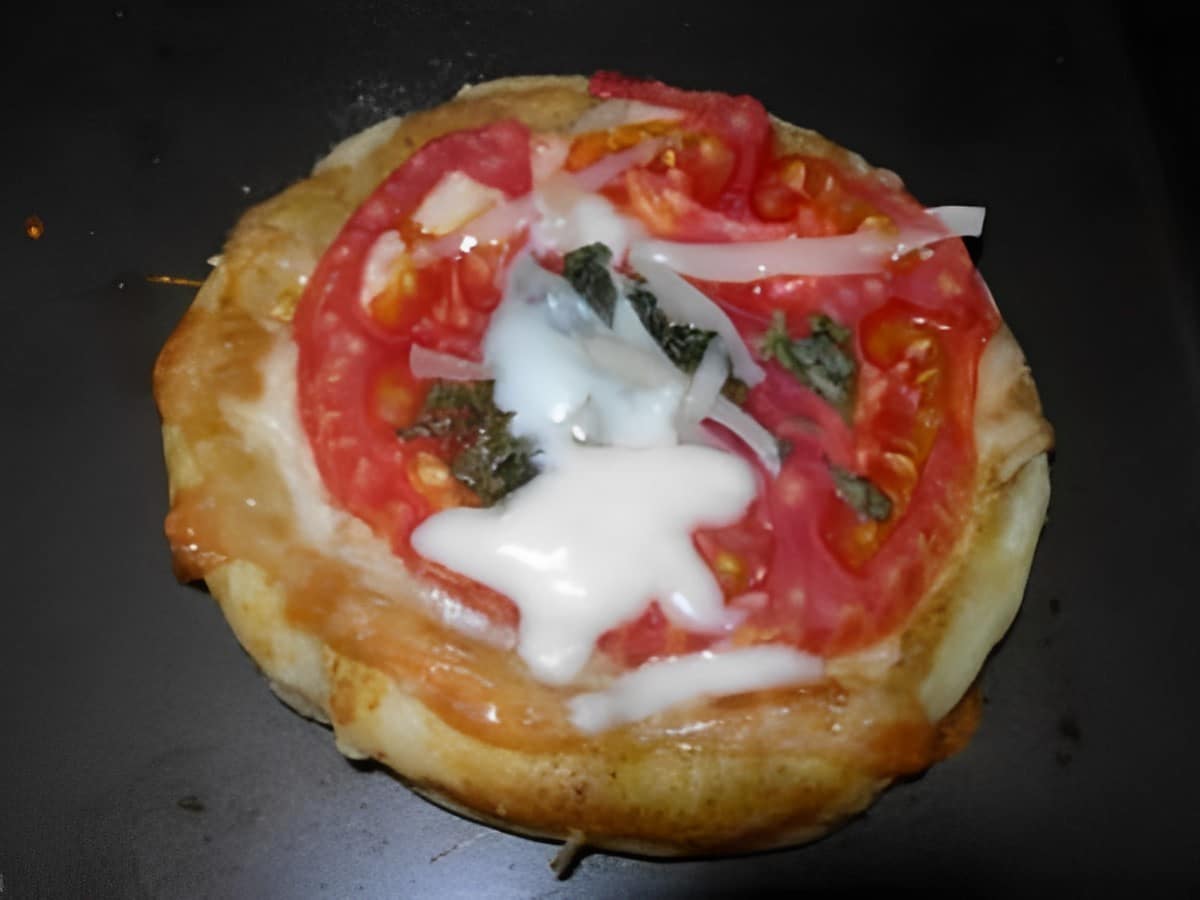 This unique side dish is excellent for any type of meal, but it complements fried chicken incredibly well. These two cheese tomato puffs are made with a puff pastry base and incorporate fresh garden tomatoes for a highly tasteful experience.
In addition to the ingredients above, you will need salt, mozzarella and parmesan cheese, basil, flour, and mustard. Before eating, you will pile everything on the puff pastry and bake for a few minutes.
15. Zucchini Fritters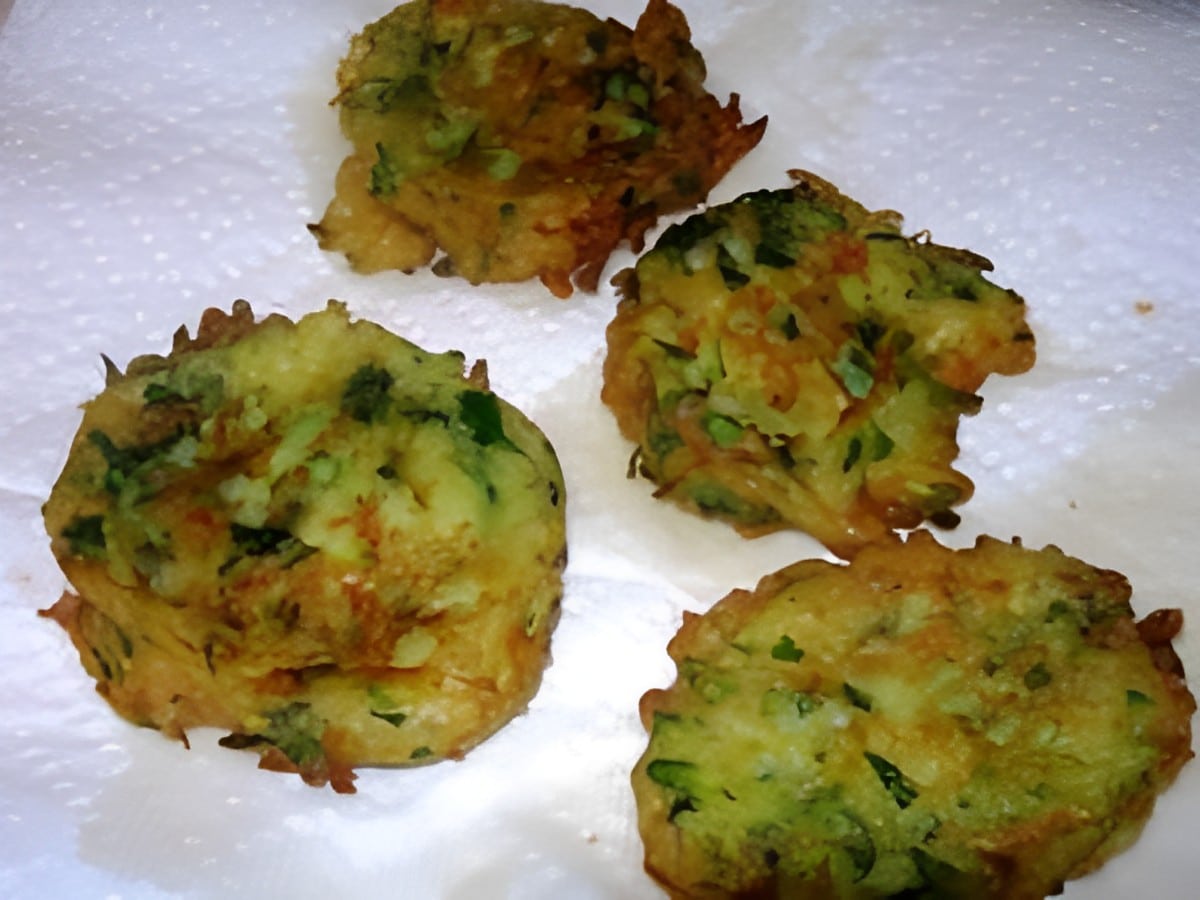 Another top zucchini choice for finding the perfect side dish for fried chicken is this zucchini fritters recipe. After securing and shredding your zucchini, the steps to make it into homemade fritters are straightforward.
As far as ingredients, be sure that you have the following:
All-purpose flour
Baking powder
Salt
Parsley
Chopped onion
One egg
Milk
Vegetable oil
16. Creamed Garden Peas and New Potatoes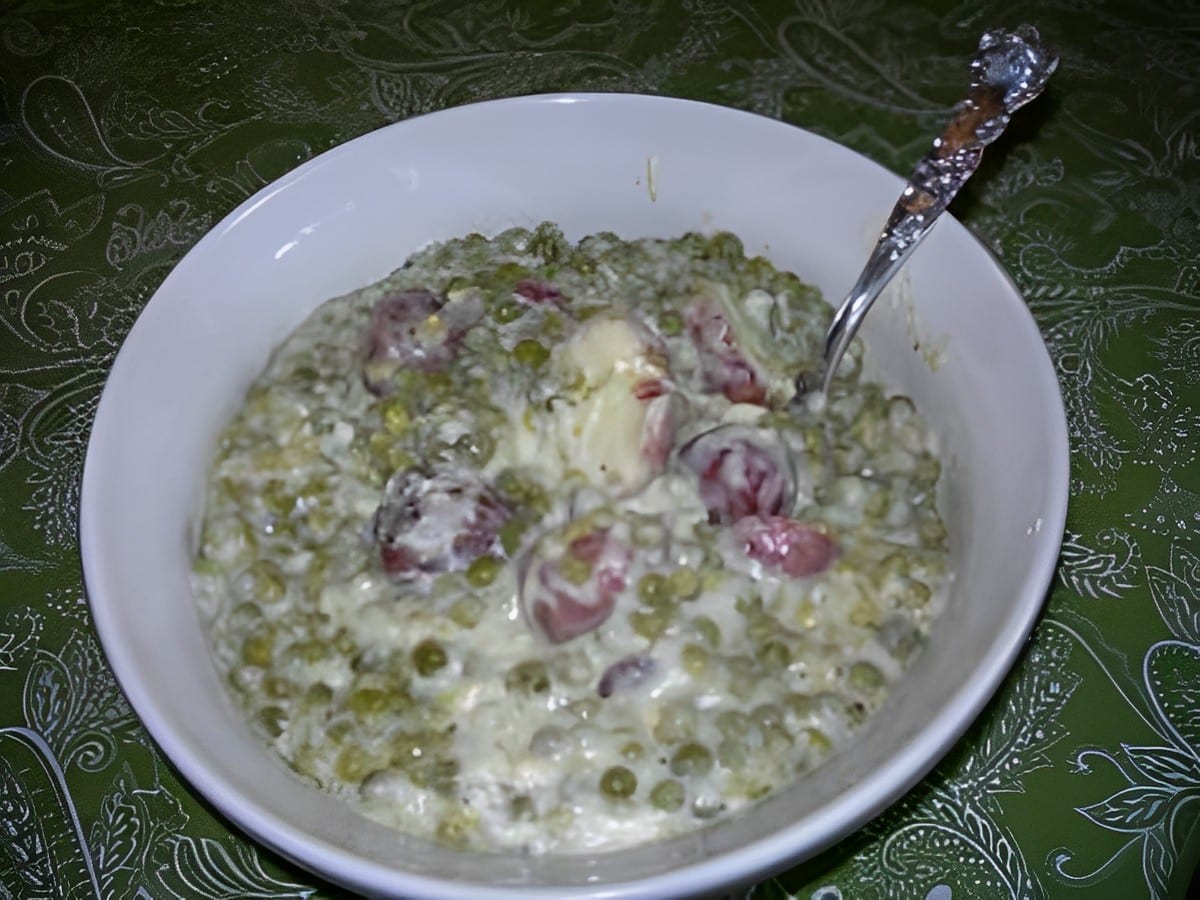 You'll often find that wholesome, homecooked side dishes are the best additions to a fried chicken meal. This version of creamed garden peas and new potatoes is fulfilling and hearty, made with quality ingredients.
To make this dish, you will need to have your hands on a significant amount of peas. This recipe calls for about three cups worth. You will also need bacon, salt, new red potatoes, water, olive oil, garlic salt, butter, flour, pepper, and milk to complete the recipe.
17. Grilled Asparagus Wrapped with Prosciutto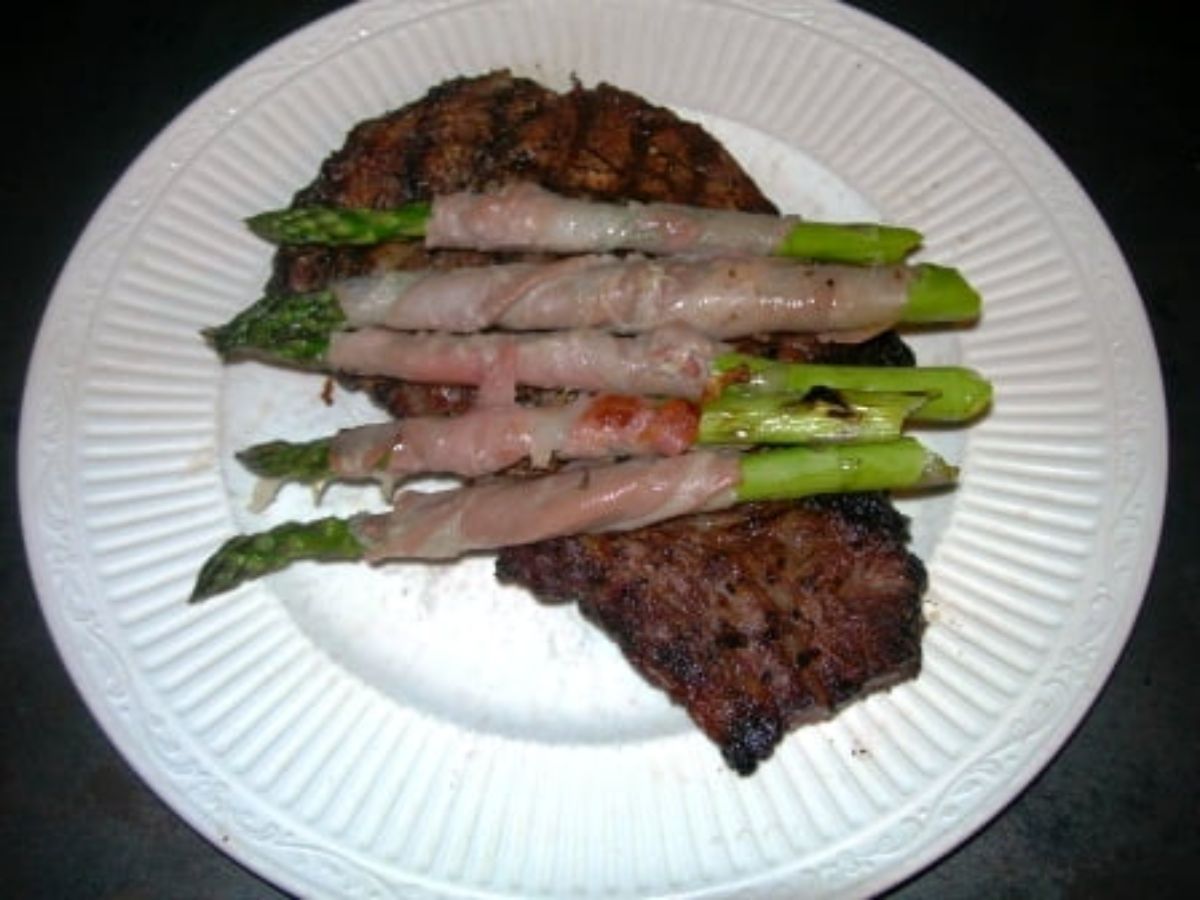 You experience a whole new version of the vegetable when you cook asparagus on the grill. However, grilled asparagus wrapped with prosciutto is a side dish you never knew you needed.
To make this top dish, you will need fresh asparagus, prosciutto, cooking spray, and shredded cheese. You prepare the asparagus as you typically would and then wrap strips of prosciutto around the stalks. Sprinkle a bit of cheese on top and grill.
18. Ina Garten's Sauteed Cabbage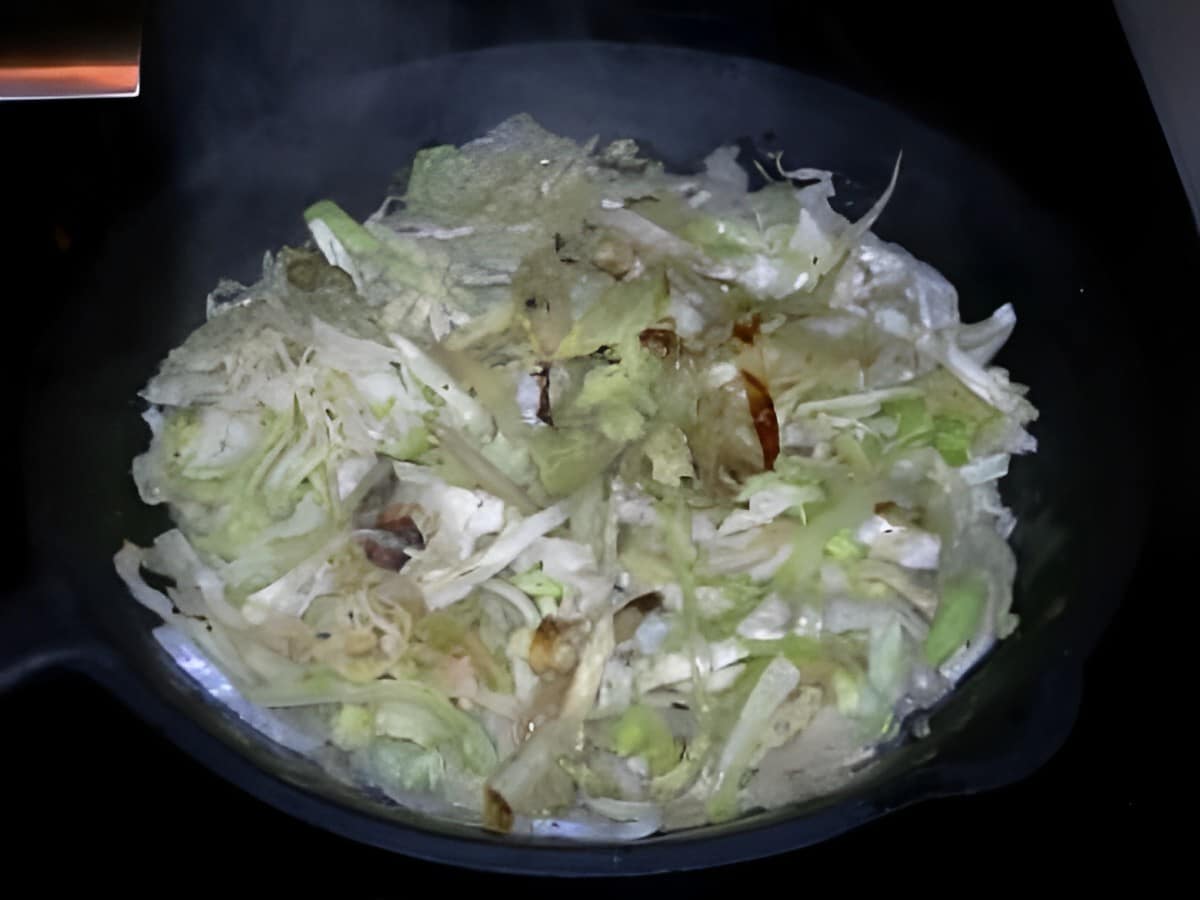 This cabbage recipe from world-renowned chef Ina Garten is a prize-winning side dish. Many people shy away from cabbage, but this version will have them begging for more. Ina Garten's sauteed cabbage is flavorful and easy to make.
You will only need a few necessary items to make this recipe. These include cabbage, salt, butter, and pepper. This dish is a perfect addition to your fried chicken dinner.
19. Tortellini Mozzarella Garden Salad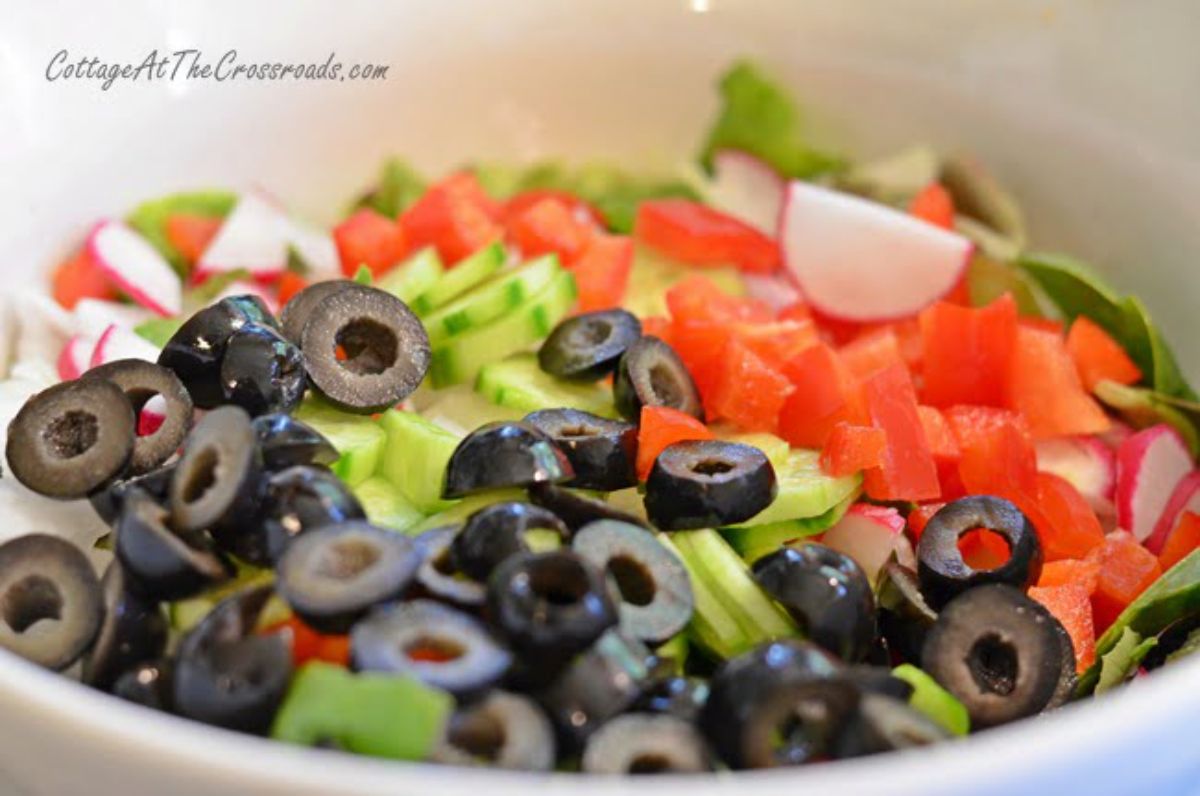 You can never go wrong with adding a garden salad to your dinner or lunch. This tortellini mozzarella garden salad recipe brings unique elements together for a delicious side dish.
To make this salad, you will need to have tortellini, romaine, green butterhead, red lettuce, baby spinach, onion, radishes, cucumbers, red peppers, cherry tomatoes, black olives, and mozzarella balls.
20. Mandarin Orange Salad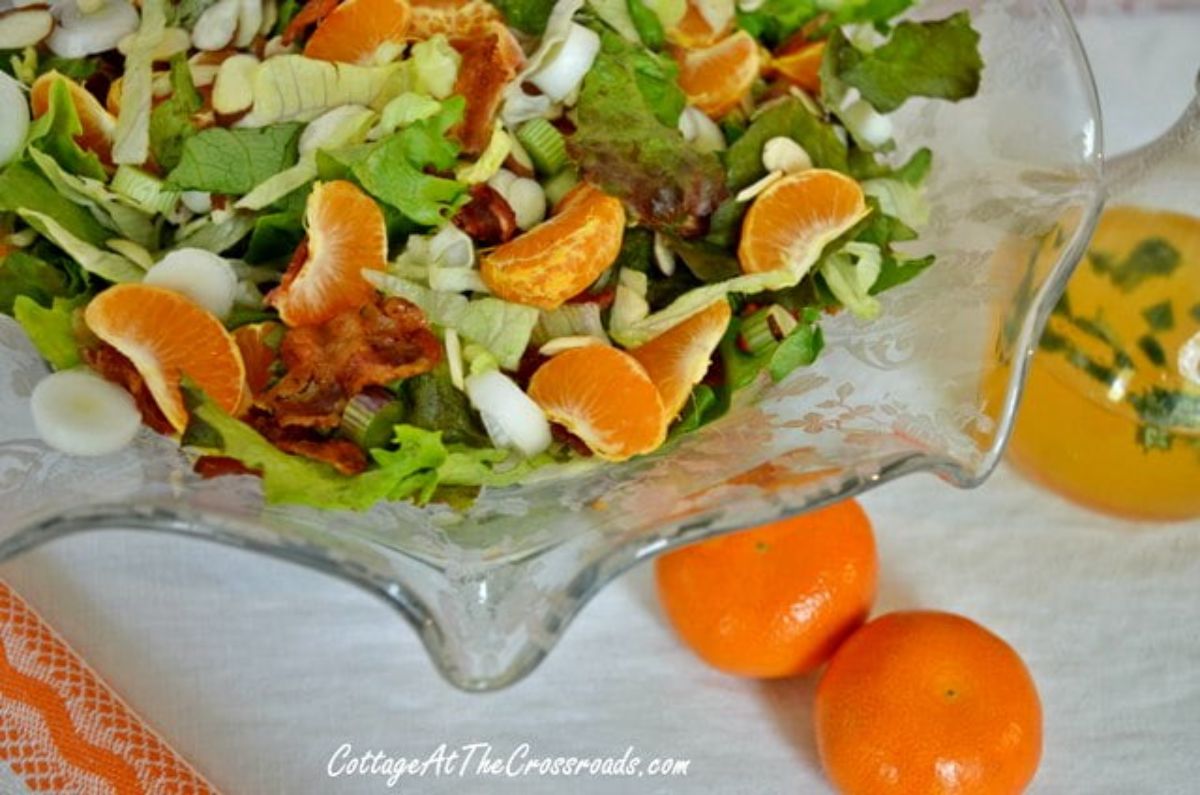 If you are looking for a great side dish for your summertime meal, this Mandarin orange salad should be at the top of your list. It has a refreshing flavor that works well on a hot day and is easy to whip up.
For those interested in making this salad, have vegetable oil, sugar, mandarin oranges, vinegar, salt, basil, hot sauce, romaine lettuce, bacon, green onions, sliced almonds, and a head of lettuce.
21. Cucumber Salad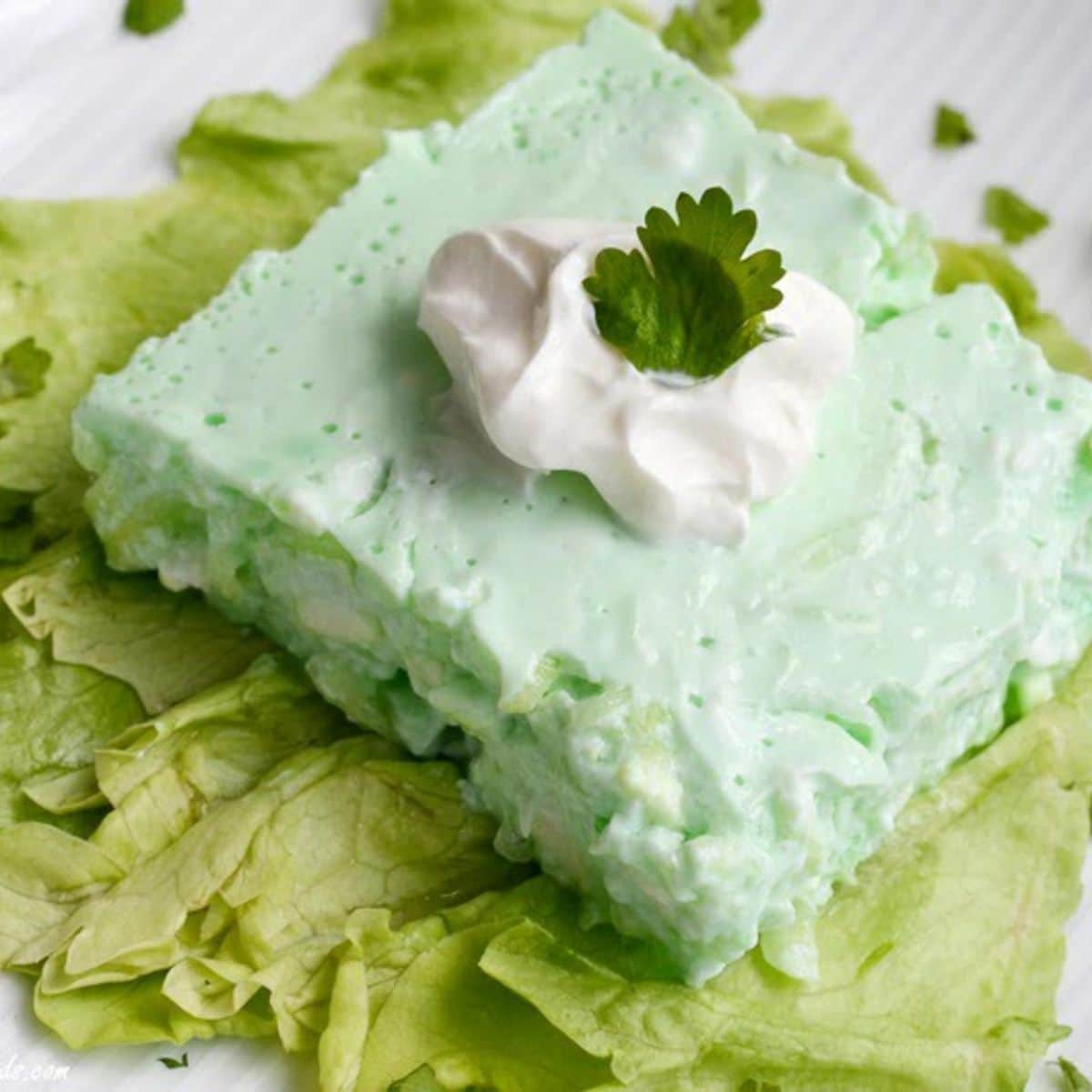 Another light and refreshing addition to a summer meal is this cucumber salad recipe. A unique thing about this salad is that it is creamy and comes as a spread for lettuce. Everyone who tries it will ask for the recipe, so be sure to have it on hand!
To create this side dish, have the following ingredients ready:
Lime Jello
Water
Sour cream
Cottage cheese
Sweet onion
Cucumbers
Final Thoughts
Don't let yourself get stuck in a rut with side dishes when it comes to your fried chicken meals. There are many great options out there, many of which are simple to put together. Be sure to reference this page for 21 sides that go with fried chicken that everyone will love.