This Corn Pudding quick and easy side dish. It's delicious enough for holiday dinners, but easy enough for weeknight meals too!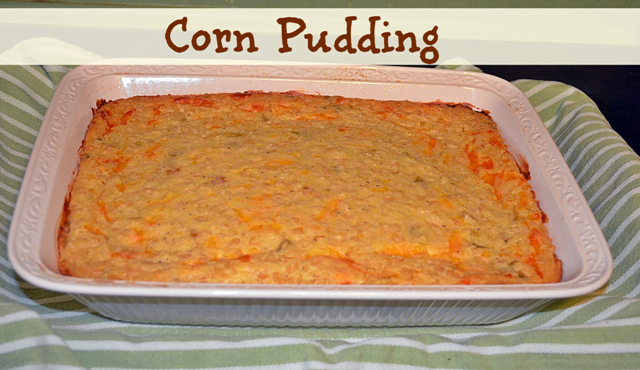 This dish is perfect for this time of year when we start cooking some comfort foods, and it's a great accompaniment to any type of meat. It's a combination of a bread and a vegetable dish, full of corn and cornbread goodness.
There are hundreds of variations of this dish, but this is the way I make mine.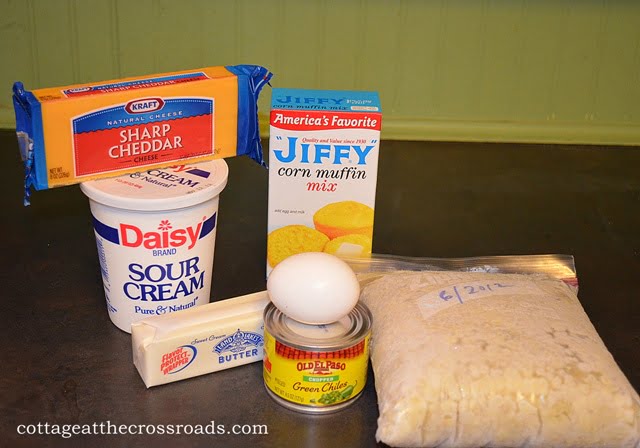 You will need 1 box of Jiffy cornbread mix, 1 egg, 1 stick of butter, 8 oz. of cheddar cheese, 8 oz. of sour cream, a (4.5 oz.) can of chopped green chiles, and 1 (17 oz.)can of whole kernel corn and 1 can of creamed corn.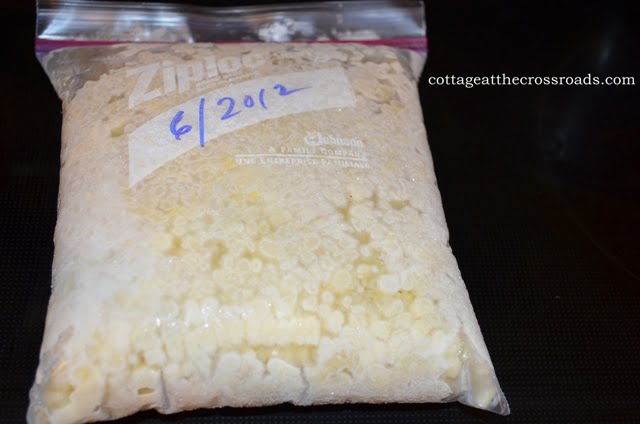 As you can see from the photo, I didn't use canned corn. I used some frozen corn from our garden.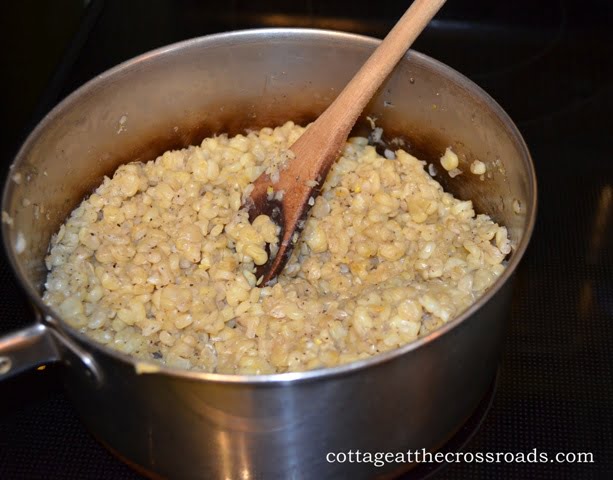 So I had a little extra step in this process. I had to thaw and cook the corn.
How to make
Preheat your oven to 350 degrees.
Grease a 9x13 casserole dish with cooking spray.
Melt 1 stick of butter and allow to cool for a short while. In the meantime, shred your cheese.
In a large bowl add corn, 1 egg beaten lightly, melted butter, green chiles, sour cream, shredded cheese, and the box of Jiffy cornbread mix.
Mix all the ingredients together and pour into the casserole dish.
Bake uncovered at 350 degrees for 40 minutes.
Didn't I tell you it was easy? All of the corn lovers at your house are going to love this corn pudding! And it's a great dish to take somewhere or make for someone.
There was just a little bit of this dish left over yesterday, and I reheated it for lunch today. I'm happy to report that it was just as good!
If you'd like a printable version of this recipe, click here.