Fried okra is a totally different side dish, and if you've never eaten it prepared this way, then you are in for a treat.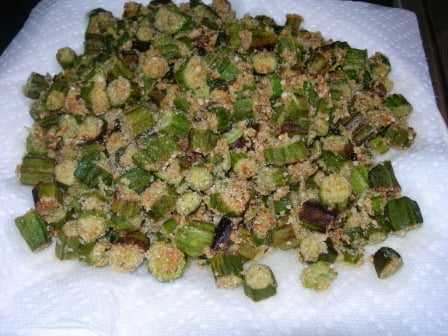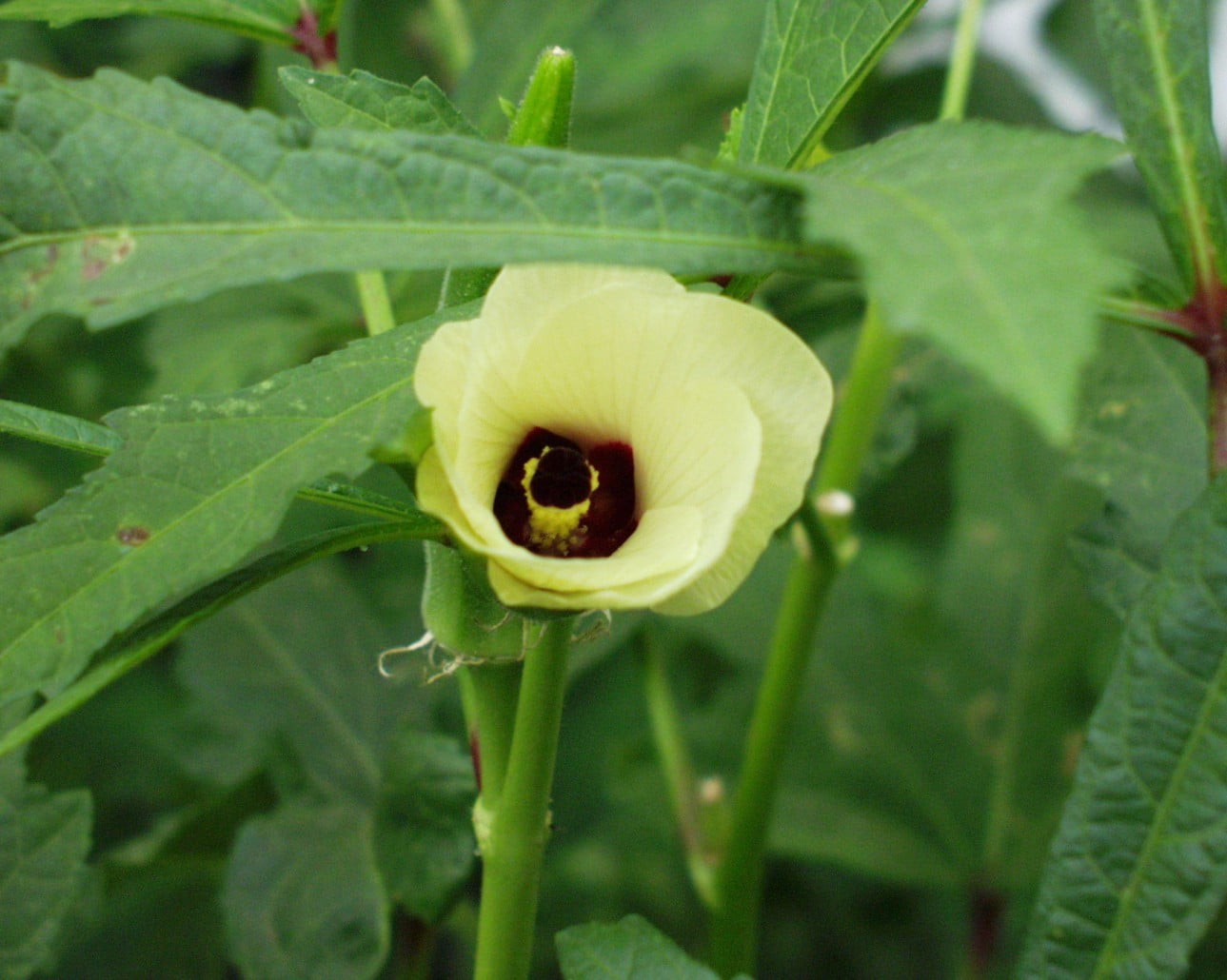 To me, there are few things more Southern than fried okra. Okra loves hot weather. When other plants fizzle out in the heat that we're having right now, okra churns up its production of pods. That's because it's a tropical plant. It was brought to the US by African slaves. It is in the same plant family as hibiscus and cotton. You can see the similarities in each plant's flowers.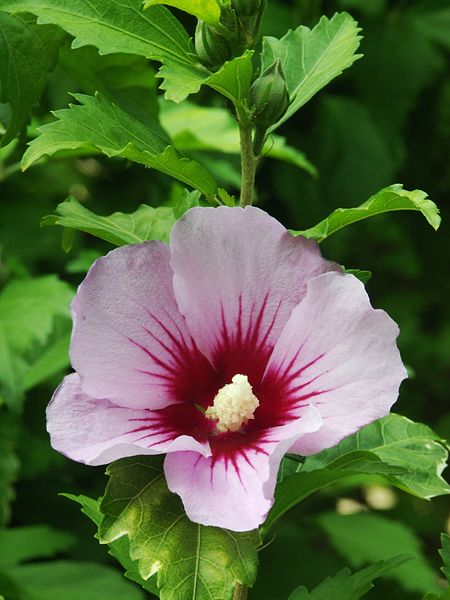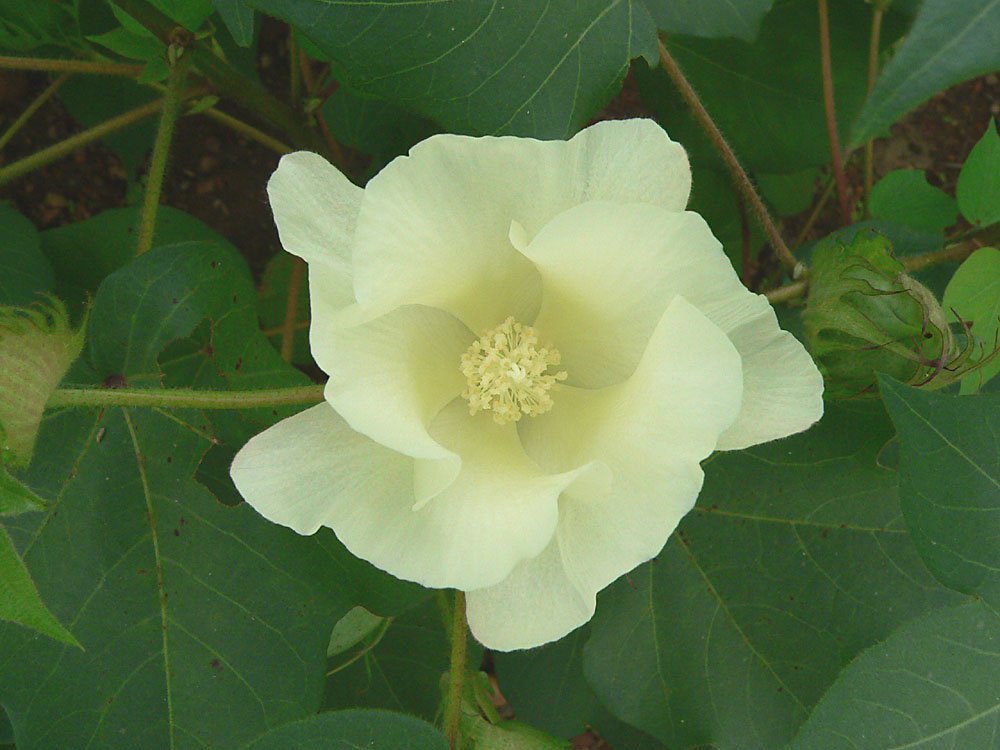 If you think you hate okra, you've probably eaten some that was slimy.  Fried okra is totally different, and if you've never eaten it prepared this way, then you are in for a treat.
How to make fried okra
First, you will need about a pound of fresh okra. Make sure the pods are on the small side. If they are much more than 3 inches long, then toss them because they will be tough.  Wash the okra but do not let it dry. Cut off the ends and cut the okra into ½ inch pieces.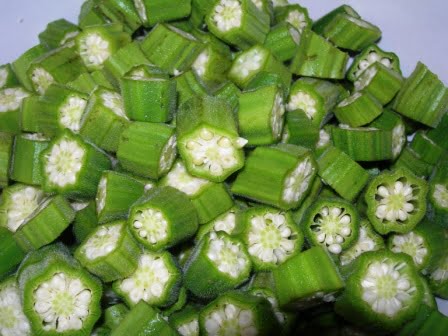 Next you will need some cornmeal to serve as the breading. I used a white, self-rising cornmeal mix, but you can also use a mixture of yellow cornmeal and white flour.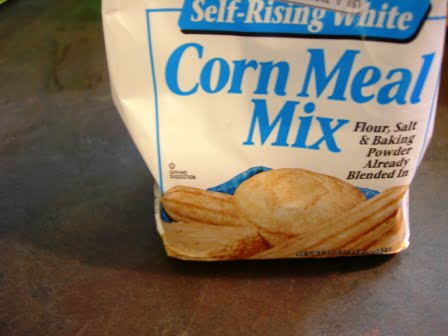 Put about a cup of cornmeal into a bowl with your sliced okra.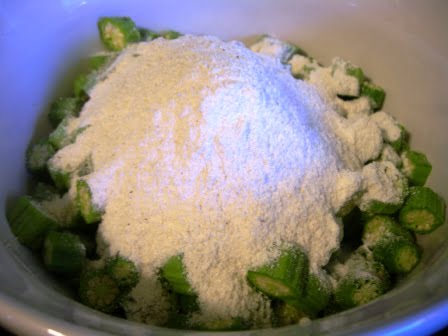 Add some salt and pepper and toss it all around so that all the slices of okra are coated. Now, if you want crispier fried okra, you can dip your okra into beaten egg before you add the cornmeal. But I like my okra a little on the soft side, so I skip the beaten egg.
To cook my okra, I prefer to use a black iron skillet because that's what my mom and my grandmother used when they fried their okra. (I am Southern to the core!) But you can use any frying pan you want.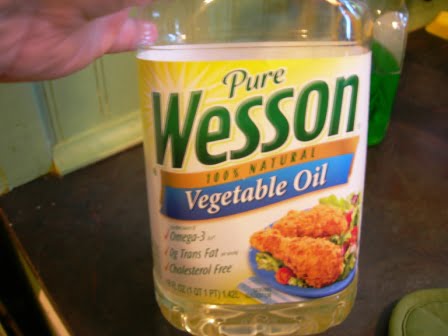 Pour some vegetable oil about 1 ½ to 2 inches deep in your pan. Heat the oil on medium high heat. When your oil gets hot, shake off the excess cornmeal and put it in the oil. Reduce heat to medium and stir it when you see that some of it is beginning to brown.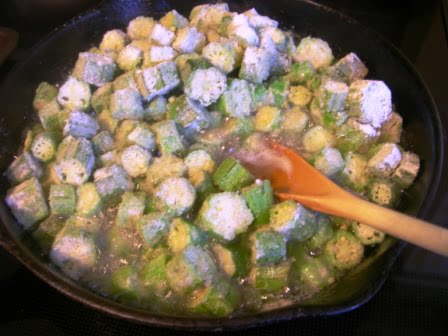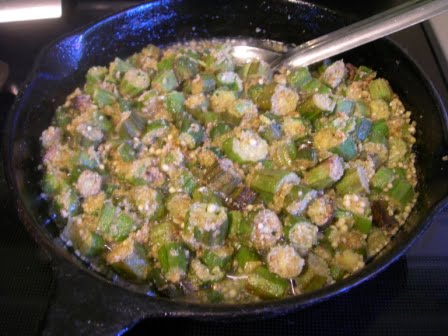 Continue cooking until its golden brown. Use a slotted spoon to remove the fried okra from the oil and drain on a plate lined with paper towels.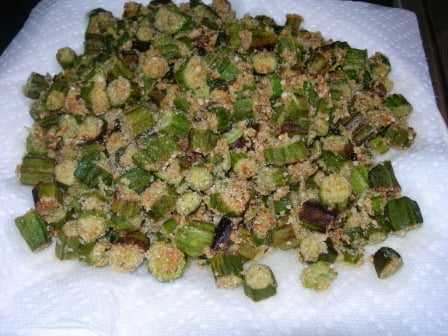 Sprinkle with a little salt.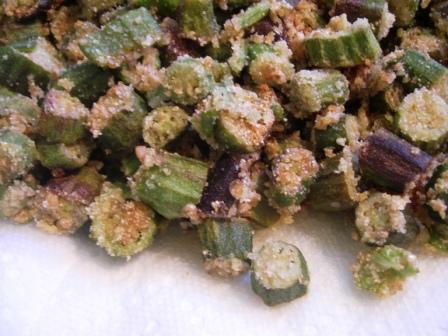 Serve immediately and wait for the compliments. Leo, who did not grow up eating fried okra, said that he liked it.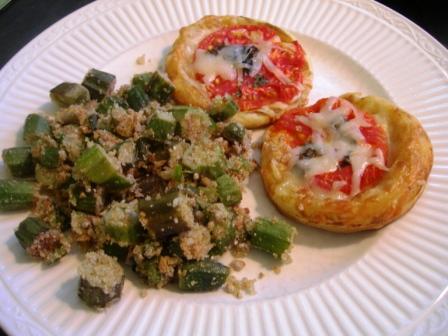 I served mine with Two Cheese Tomato Puffs for a light supper.