This past Saturday, our church had a bazaar. I was asked to bake some cakes and fix some broccoli cornbread. Well, it had been ages since I had made some broccoli cornbread. I don't know why I stopped making it because it is so darn good. So I decided that some of you may like the recipe because you may have forgotten how good it is, too.
To make this recipe you will need:
This post may contain Amazon or other affiliate links. As an Amazon associate, I earn from qualifying purchases. If you purchase anything through any affiliate link, I may earn a small commission at no extra charge to you. All opinions are my own.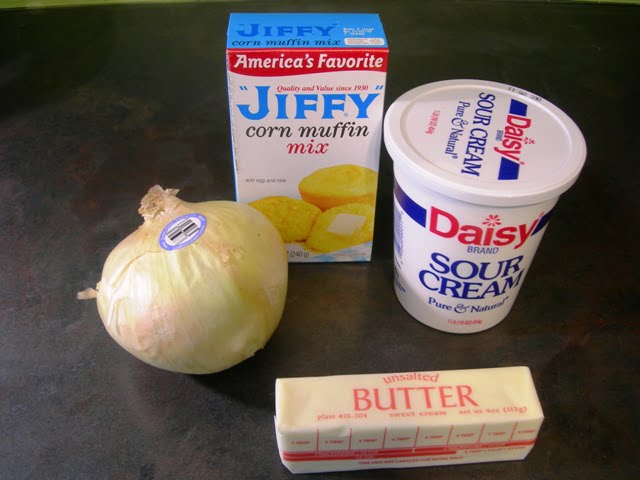 an onion, a stick of butter, a box of Jiffy cornbread mix, and 8 ounces of sour cream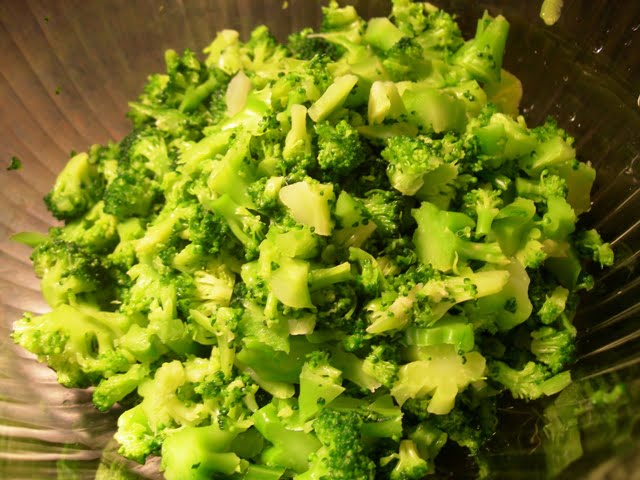 a box of frozen chopped broccoli, thawed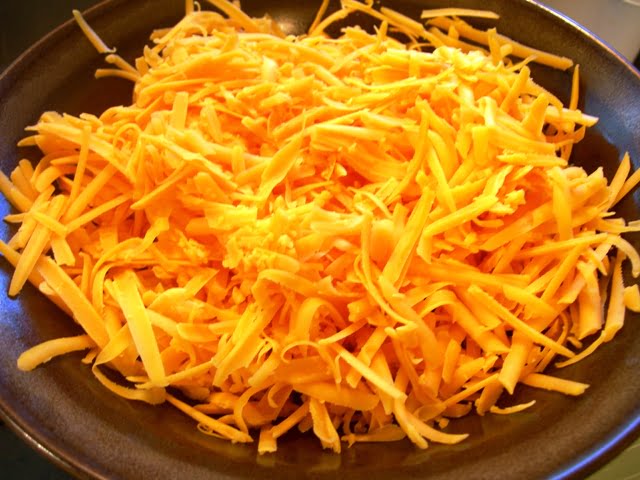 8 ounces of shredded cheddar cheese and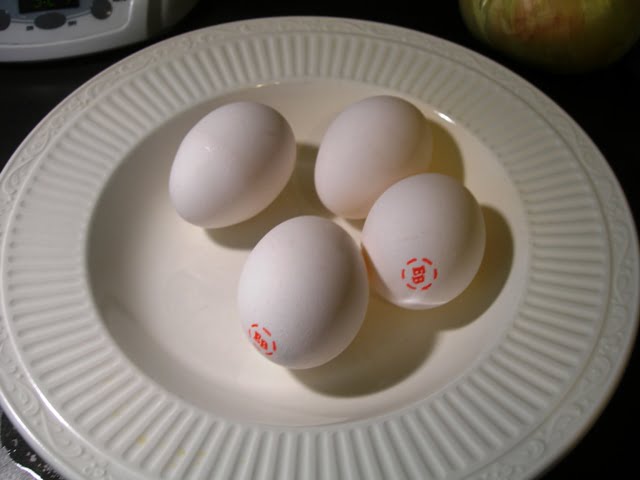 4 eggs, beaten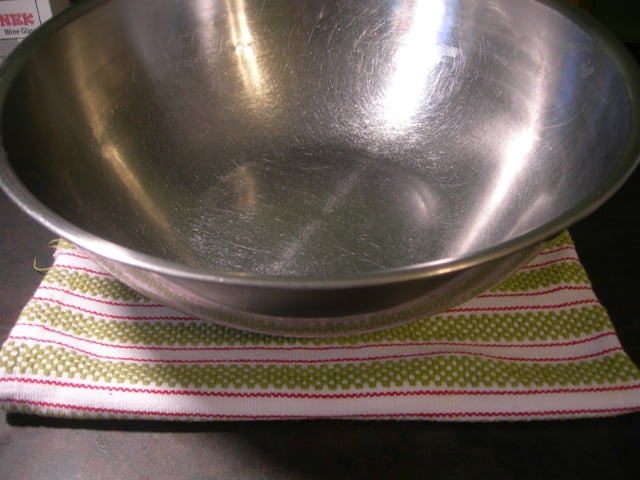 Now get out a large mixing bowl when you get ready to make this cornbread.
Preheat your oven to 350 degrees and spray a 9×13 baking pan with cooking spray.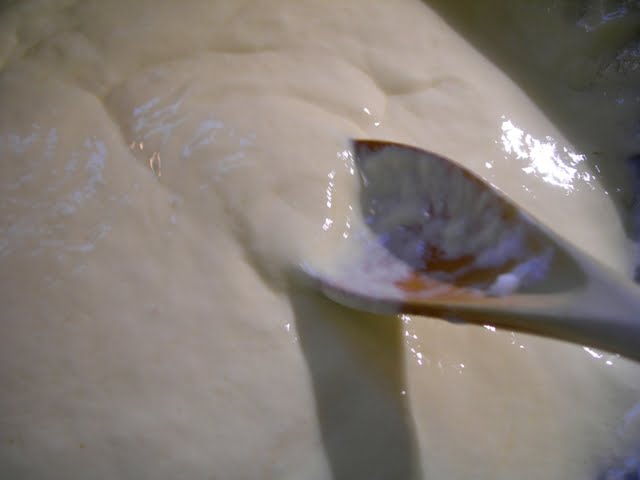 Mix together the beaten eggs and the sour cream until creamy. Add 1/2 stick of melted butter to that mixture.
Add the box of Jiffy cornbread mix to that mixture.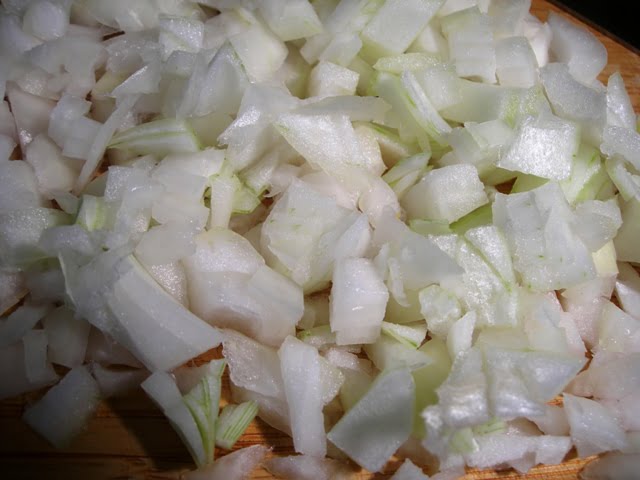 Chop your onion and melt the other 1/2 stick of butter in a skillet.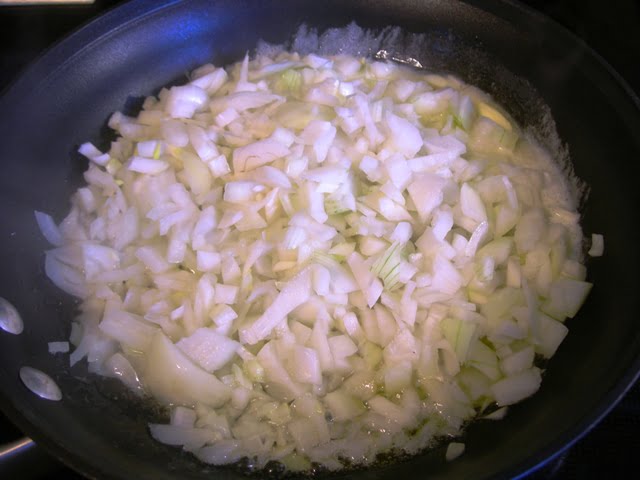 Cook the onion in the butter until the onion is transparent. Add the cooked onion to your mixture in your bowl.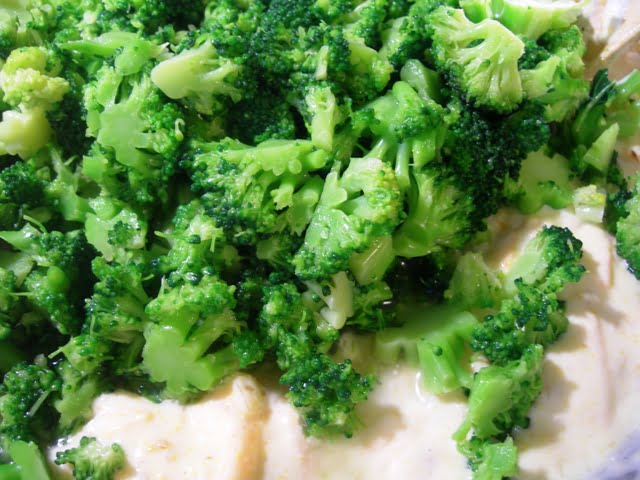 Dump your thawed broccoli into the bowl and add the grated cheese. Mix thoroughly.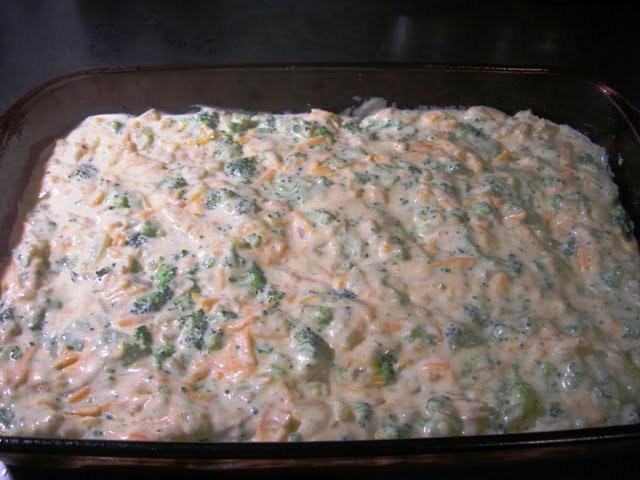 Pour the mixture into your greased 9×13 baking dish. Bake at 350 degrees for 45 minutes until golden brown.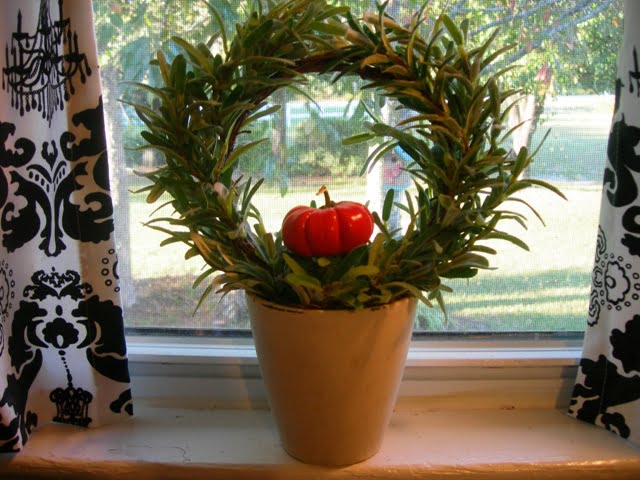 Enjoy looking at fall decoration in the kitchen window while the cornbread is baking. The little orange thing is actually something that we have growing in the garden. It's called Pumpkin on a Stick. Don't know much about it. The plant was given to us.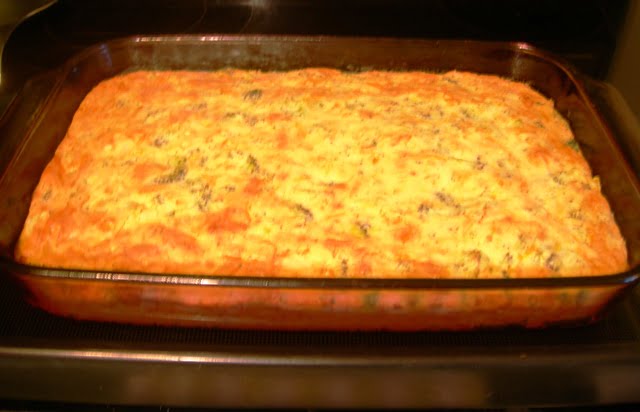 Take the cornbread out of the oven and let it sit for about 10-15 minutes before cutting and serving. It is so good served with vegetable soup!
Click here for a printable version of this recipe.
I'm joining: