Some days, you need lazy dinner ideas to whip up something delicious without spending your whole evening stuck in the kitchen.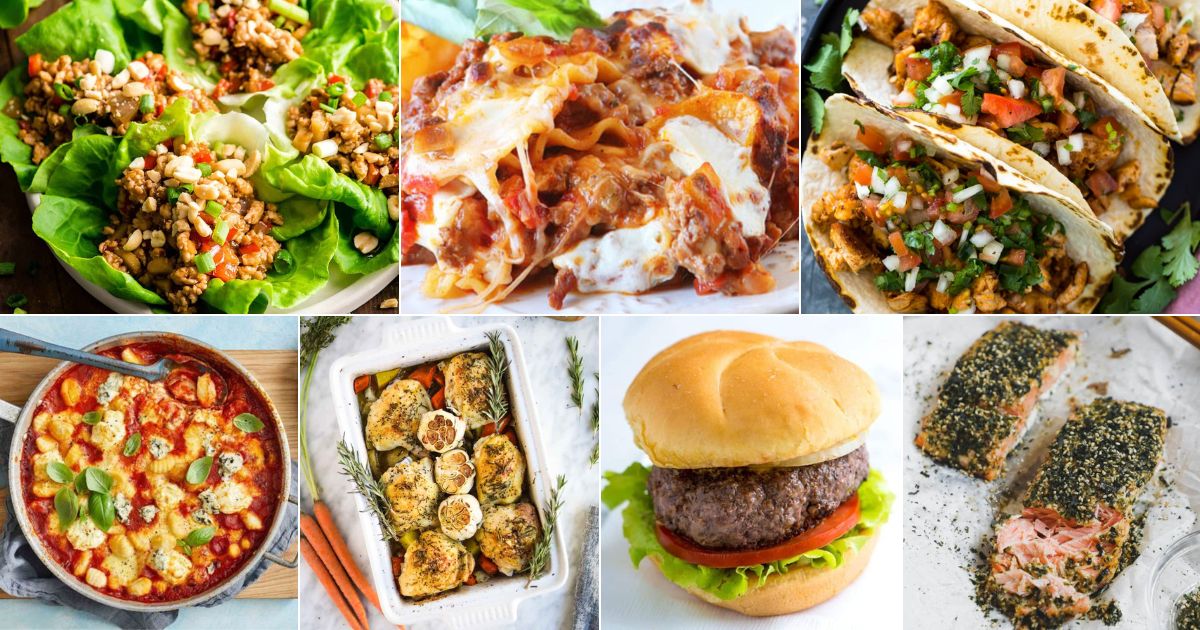 Lazy dinners don't have to be lackluster; they can be satiating, savory, and delicious. Discover 31 quick and easy lazy dinner ideas below so you can savor the flavors and still have time to enjoy your evening.
Contents
1. Pulled Pork with Root Beer BBQ Sauce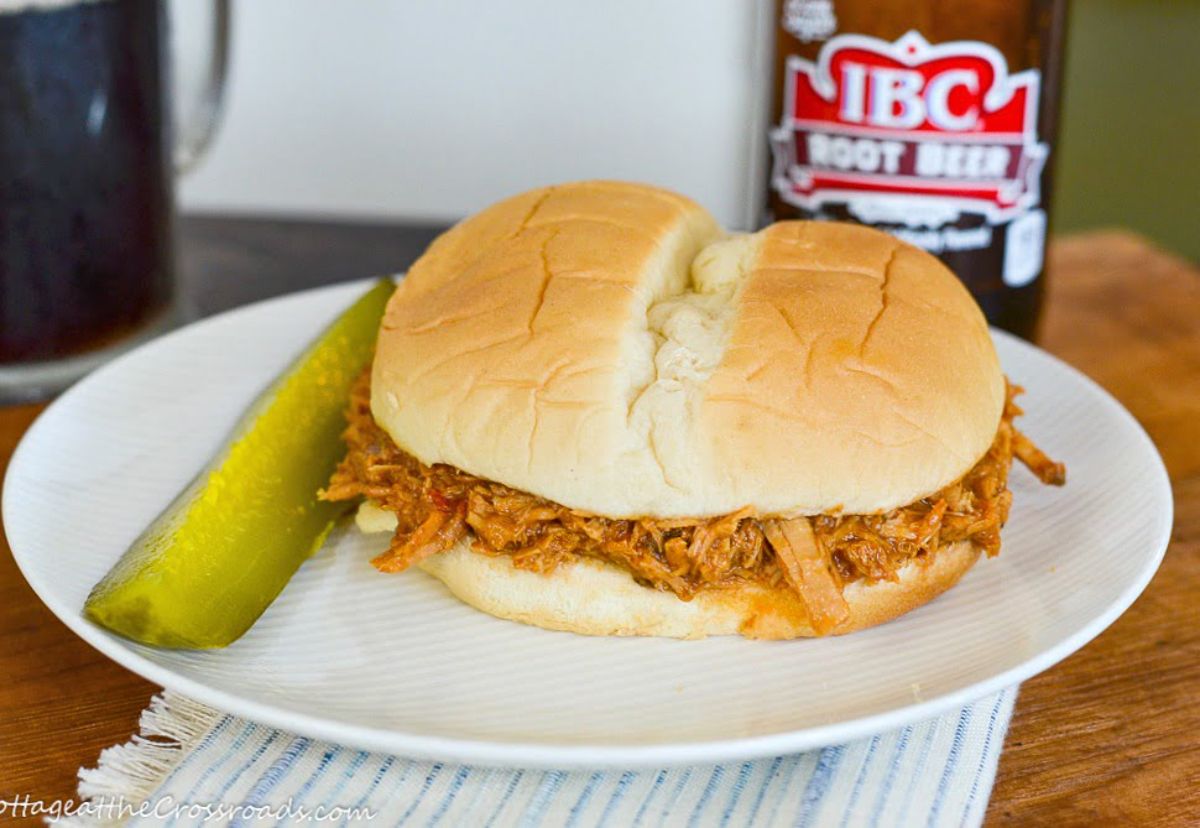 This succulent pulled pork with root beer BBQ sauce recipe is one of the best lazy dinner ideas that let you set it and forget it in your slow cooker. What's more? This recipe makes a huge portion so you can freeze leftovers for another easy dinner later in the week or month.
2. Stuffed Chicken Breasts Italian Style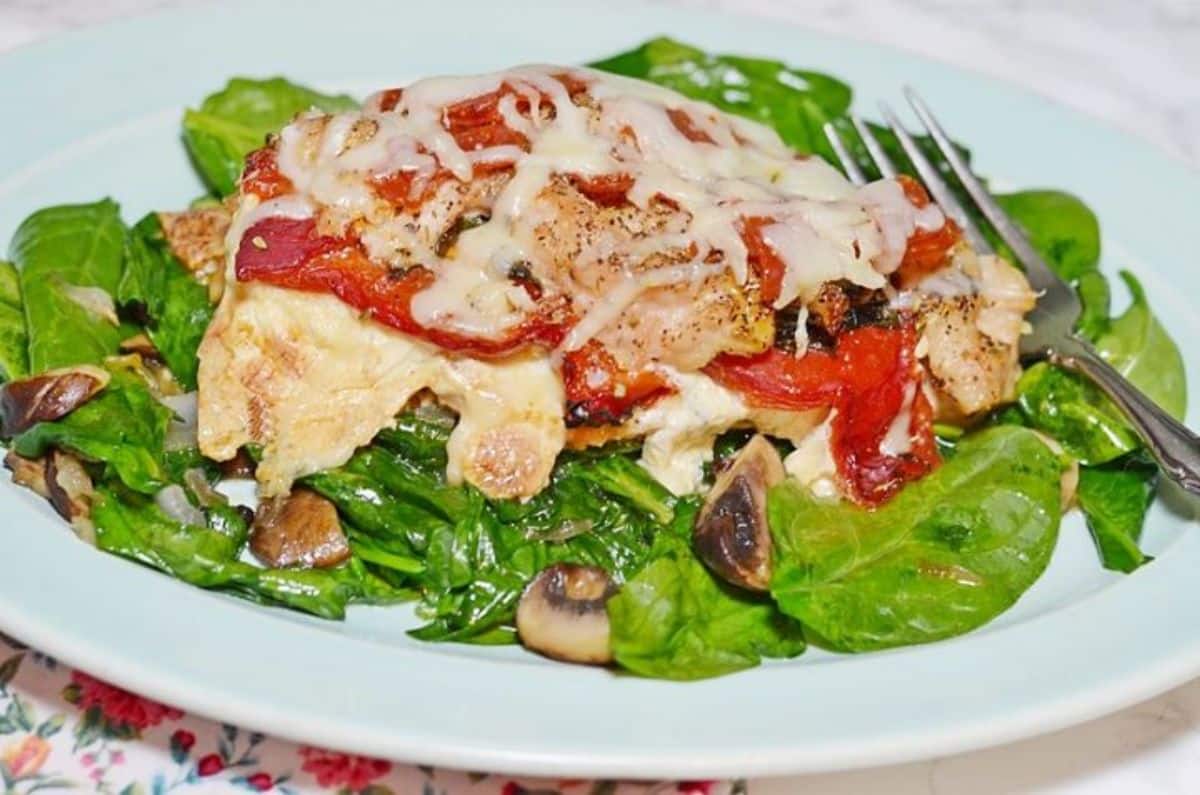 Chow down on this Italian-style stuffed chicken breast recipe next time you want a quick and easy meal for dinner.
This recipe is juicy and flavorful, with minimal preparation time needed. All you need are some chicken breasts sliced in half and stuffed with jarred or fresh red peppers and cheese for an easy and quick dinner the whole table will enjoy.
3. Roasted Cherry Tomato Tart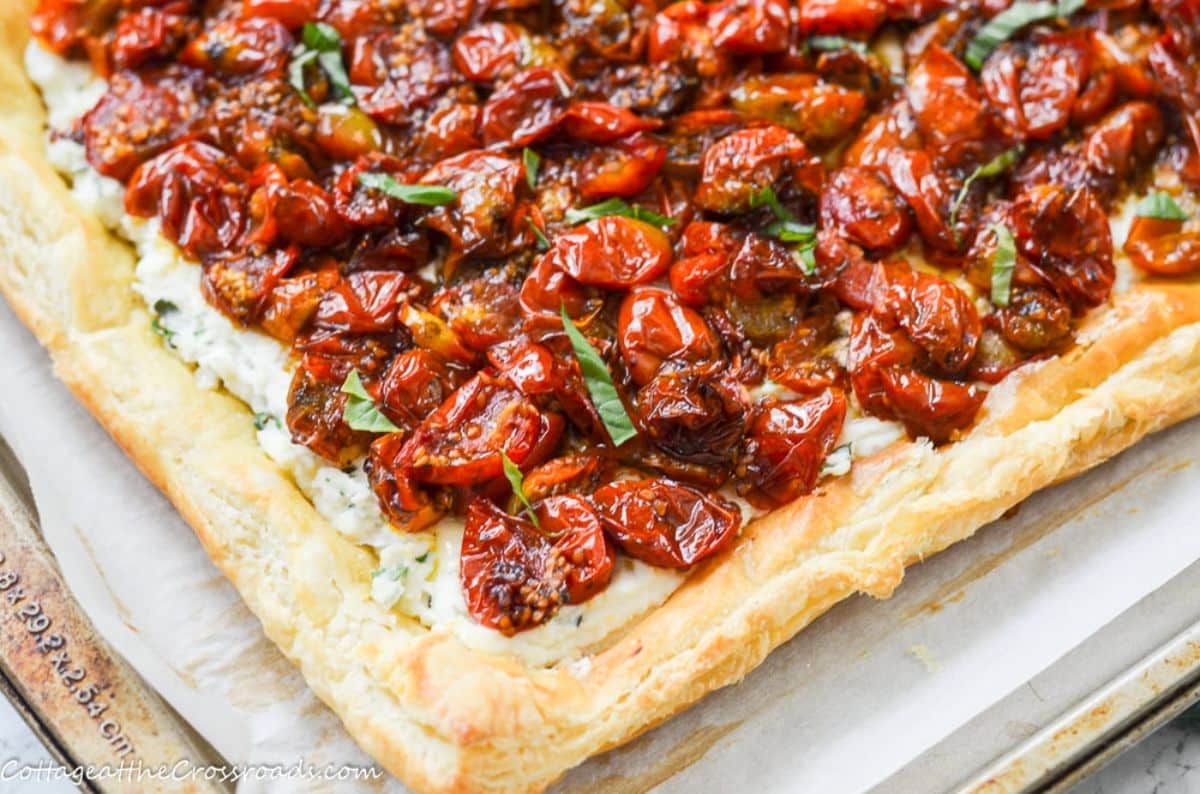 Delight in the summertime flavors of this roasted cherry tomato tart recipe. This tart features cherry tomatoes smothered in balsamic vinegar on a bed of a flaky pastry crust.
You only need around 30 minutes to make this tasty dinner that's large enough to serve a whole family.
4. Scrumptious Shrimp Pasta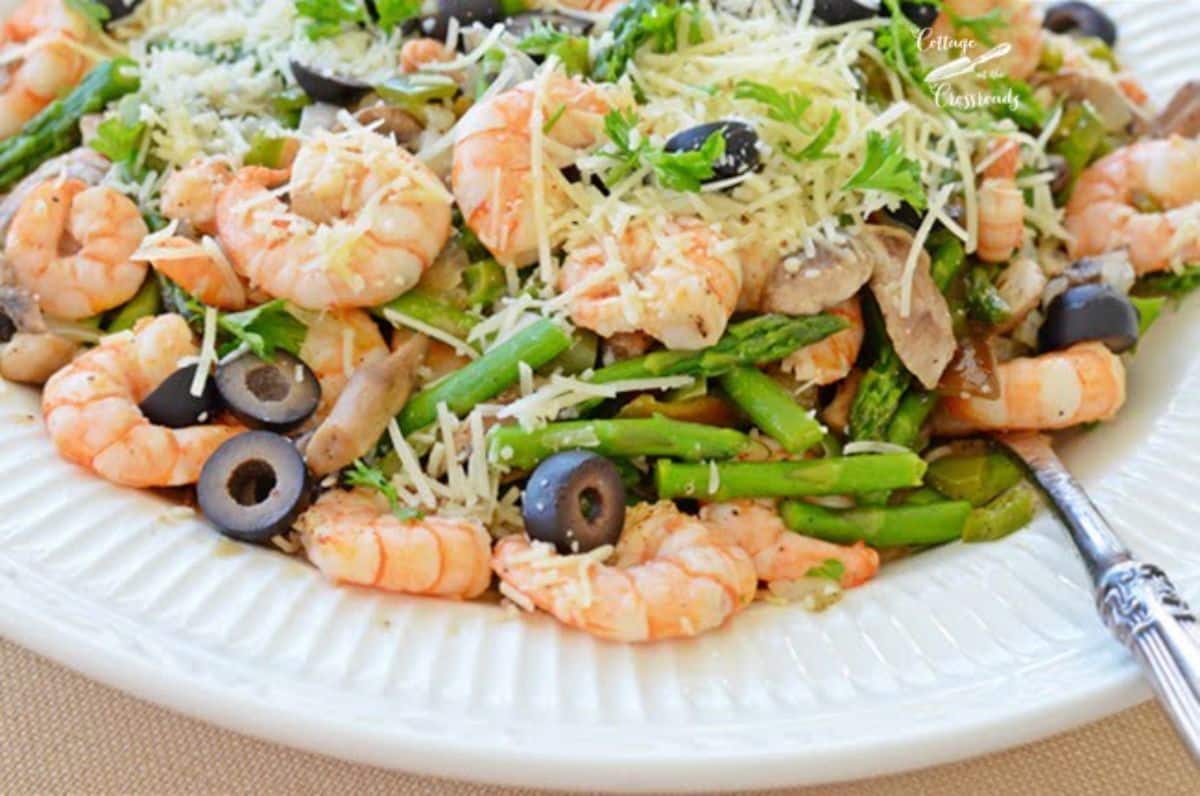 This scrumptious shrimp pasta is one of the best lazy dinner ideas for when you want a fast recipe that's satiating and delicious.
What you'll love about this pasta recipe is how fresh it tastes with lemon juice, shrimp, and seasonal veggies you can pick from your garden.
5. Mom's Beef Pot Roast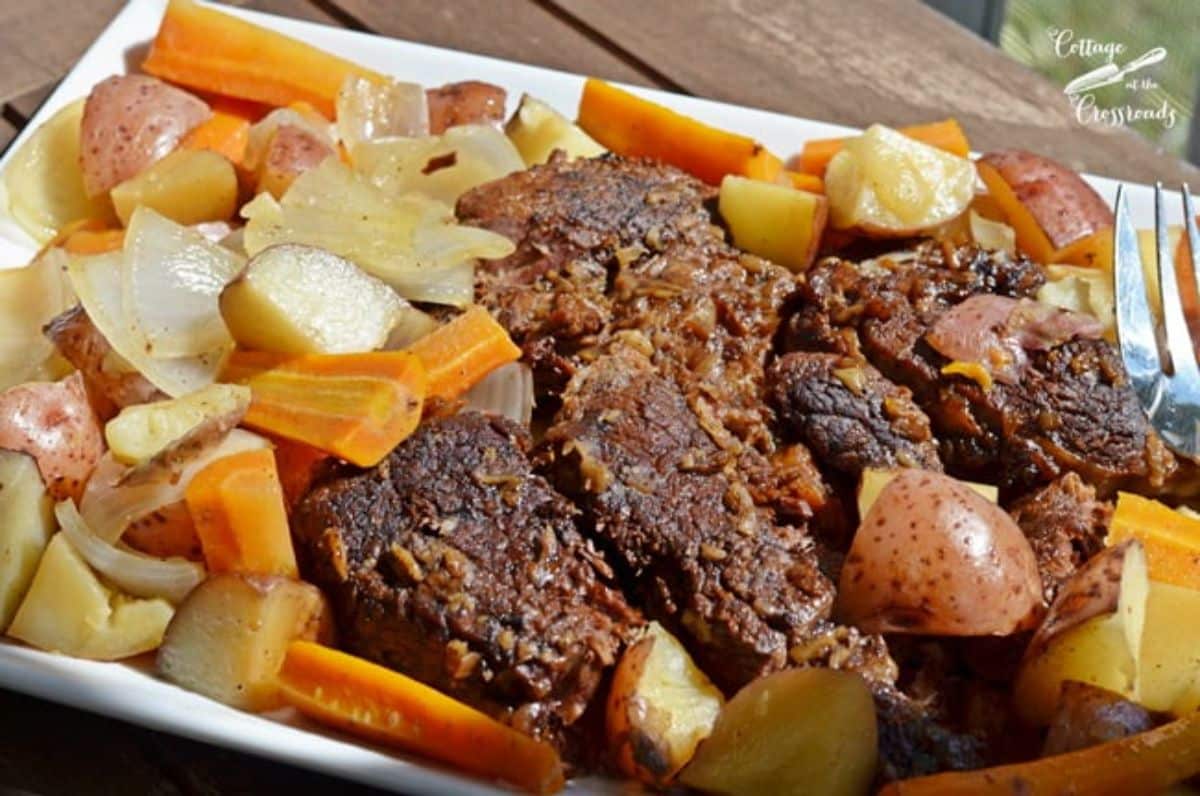 Delight in one of the best lazy dinner ideas with this beef pot roast recipe that tastes just like Mom used to make.
This recipe takes minimal work to prepare before popping it in the oven while you go off and enjoy your evening. Once the oven dings, you'll have a delicious and easy dinner that's ready to serve!
6. Open-faced Asparagus Sandwiches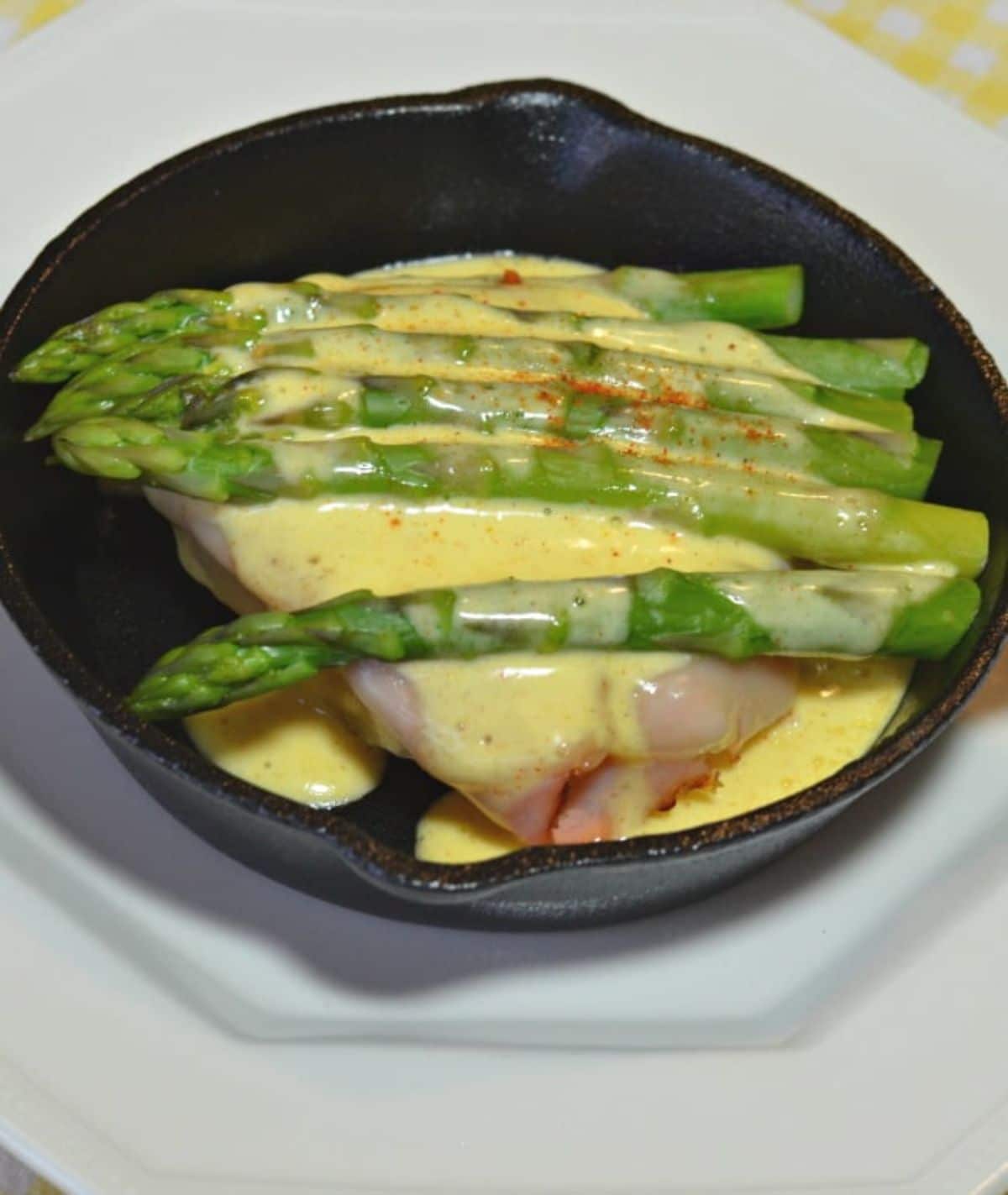 Impress your table guests by serving this easy open-faced asparagus sandwich recipe.
This ingenious recipe uses canned biscuits as a base, then gets topped with lots of cheese and asparagus. The final touch is a heaping helping of Hollandaise sauce to marry the ingredients together for an explosion of flavors with each forkful.
7. Low-Carb Portabella Pizzas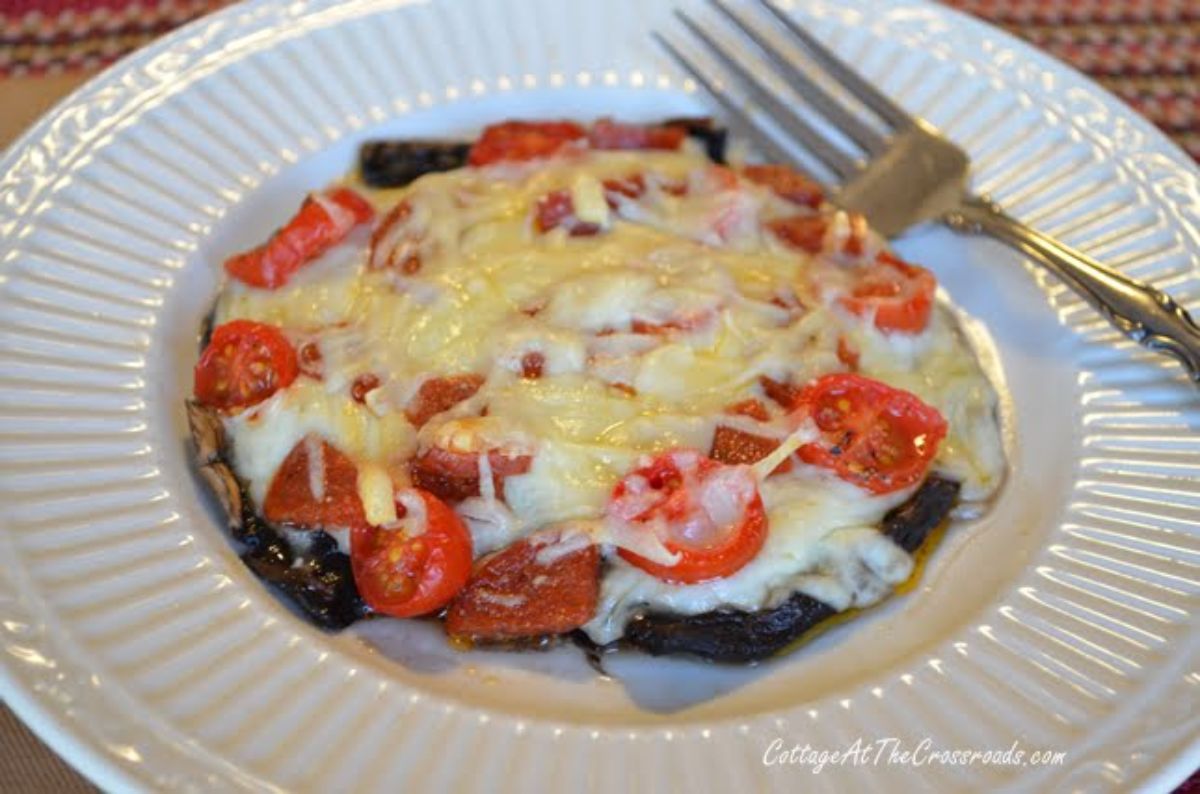 Lazy dinner ideas don't have to mean breaking your low-carb diet. This quick and easy low-carb portabella pizza recipe is satiating and highly satisfying. What's more? You can make these low-carb pizzas in less than 30 minutes.
8. Roasted Balsamic Cherry Tomatoes over Angel Hair Pasta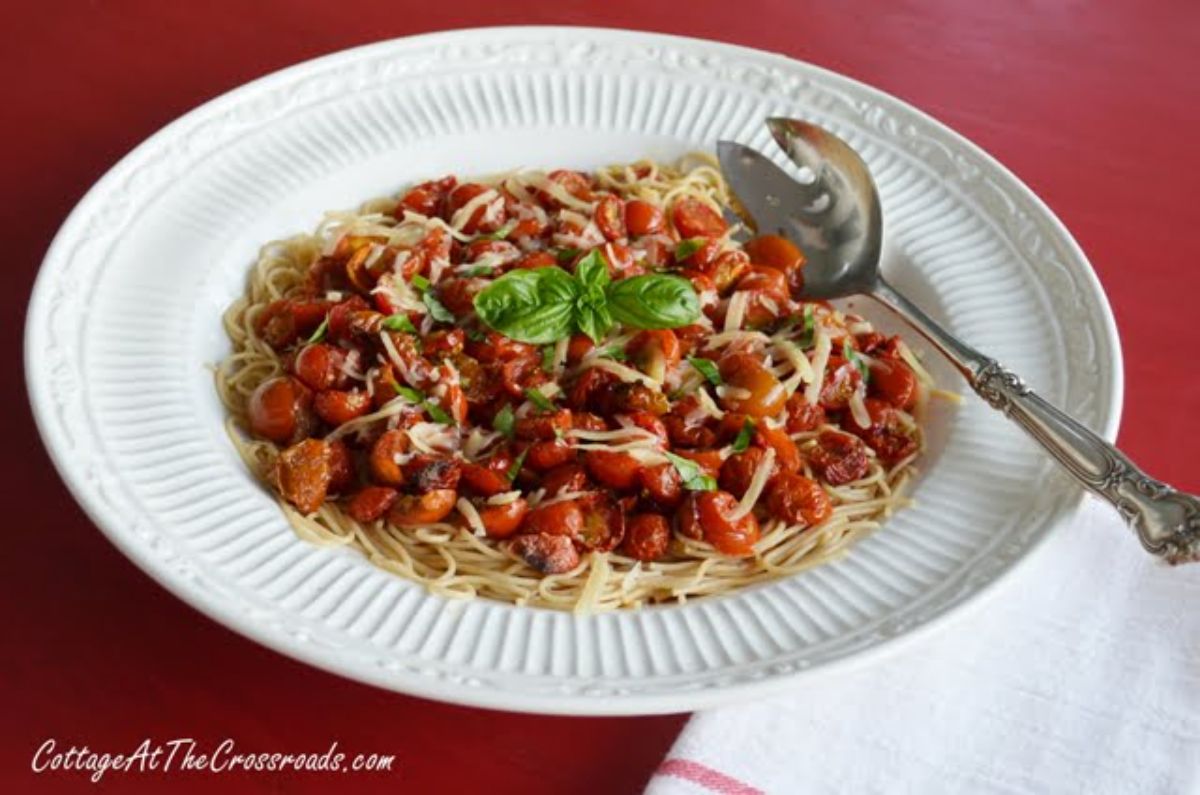 This roasted balsamic cherry tomatoes over angel hair pasta recipe is one of the most delicious
lazy dinner ideas that'll become your new go-to meal choice.
All it takes to create this gourmet-tasting dish is 20 minutes to bake the tomatoes. In the meantime, you can cook the pasta so that once the tomatoes are deliciously gooey and baked, you can easily add them to the noodles and serve them with parmesan cheese.
9. Springtime Asparagus Tart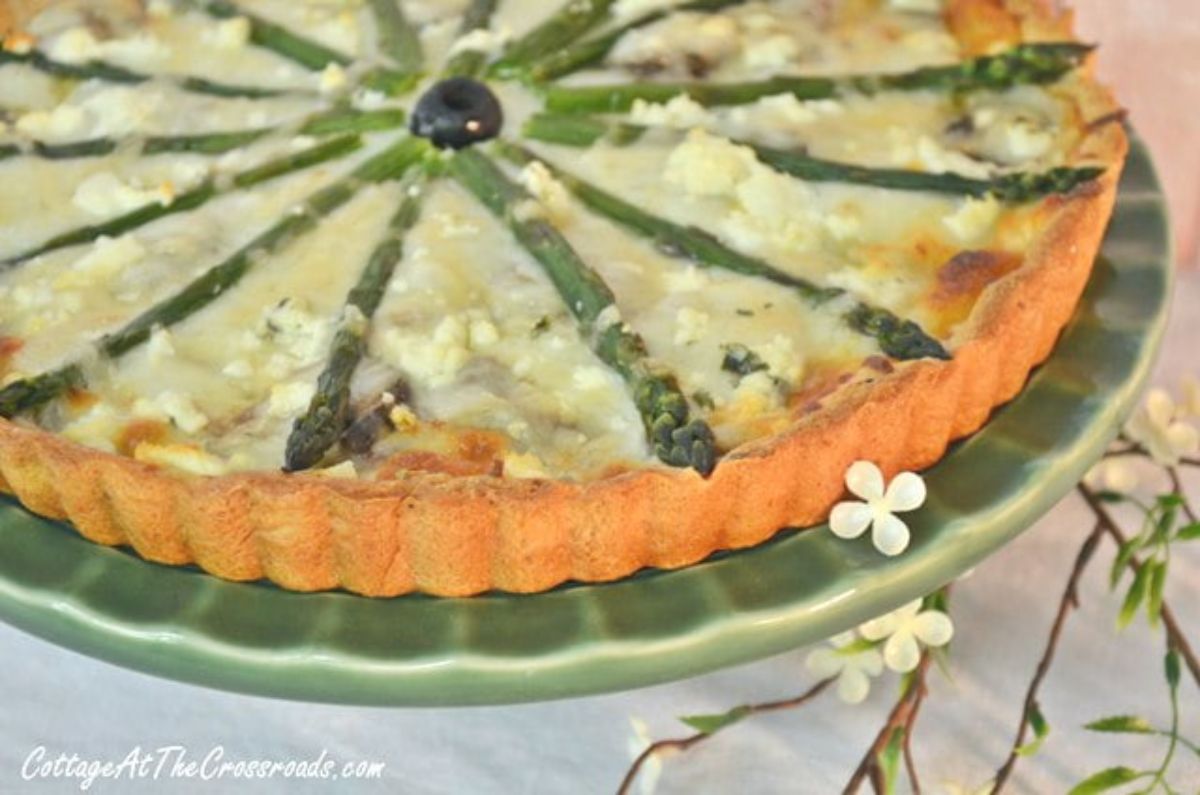 Dive into spring by serving something delicious. This springtime asparagus tart recipe is the perfect choice for lazy days when you prefer to take advantage of the good weather instead of getting stuck in the kitchen.
You can use premade pie crust or canned crescent roll dough as the base. Next, add tomatoes, mushrooms, cheese, and asparagus, and bake for about 15 minutes. It's that easy!
10. Chili with a Kick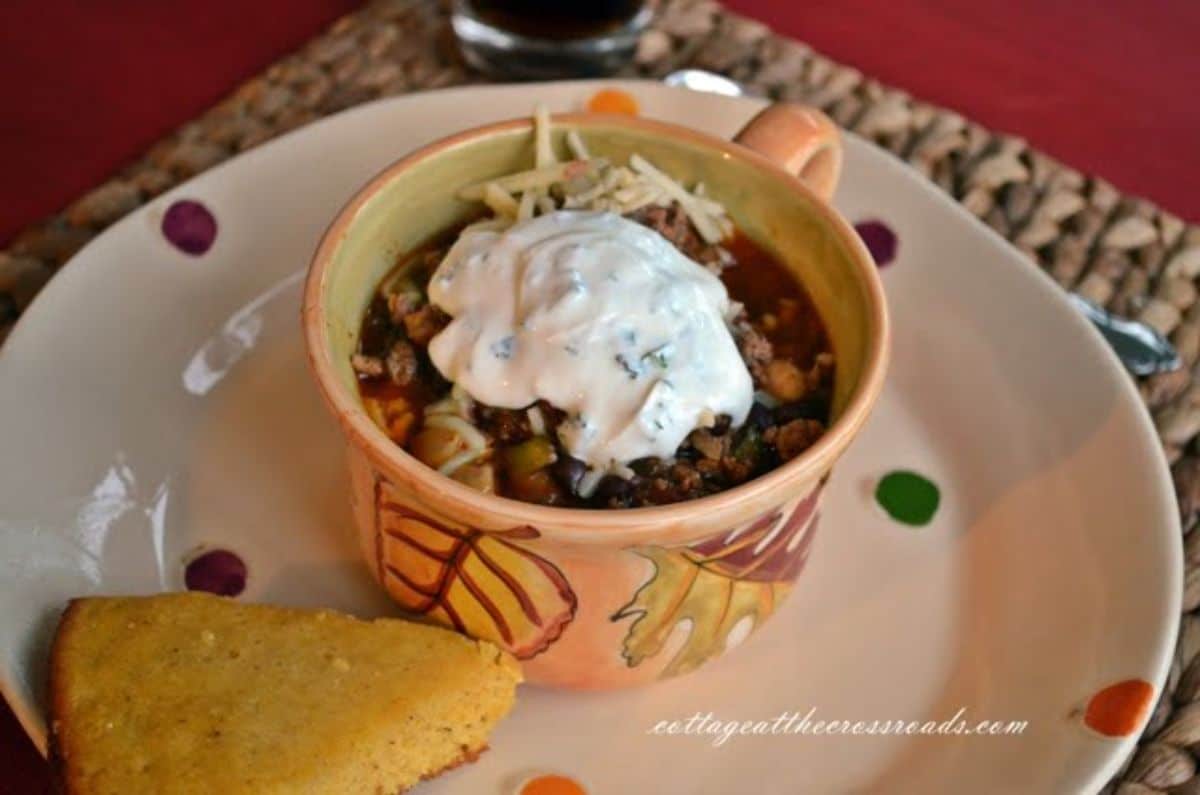 One of the best lazy dinner ideas is a big bowl of delicious chili. This chili with a kick recipe has it all, aromatic spices, flavorful ingredients, and a dash of bourbon that adds complexity and compliments the other flavors.
You can whip up a big batch of this chili recipe and store it in the fridge for easy and delicious meals throughout the week.
11. Fresh Tomato Pie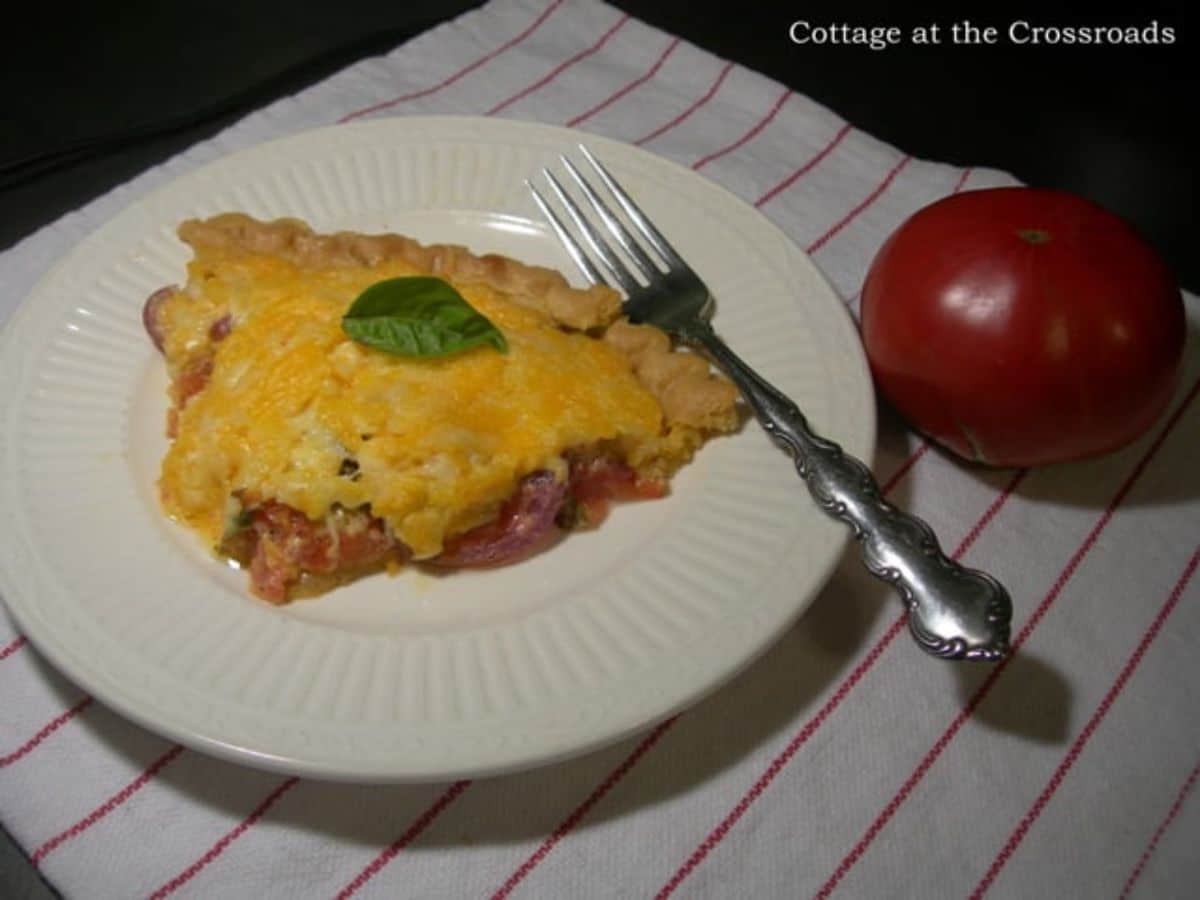 Learn how to make a fresh tomato pie and enjoy how easy it is to whip this recipe up and serve it to your table guests.
This quick and savory meal idea features juicy tomatoes, and creamy cheese served in a flaky pie crust.
12. Shrimp and Grits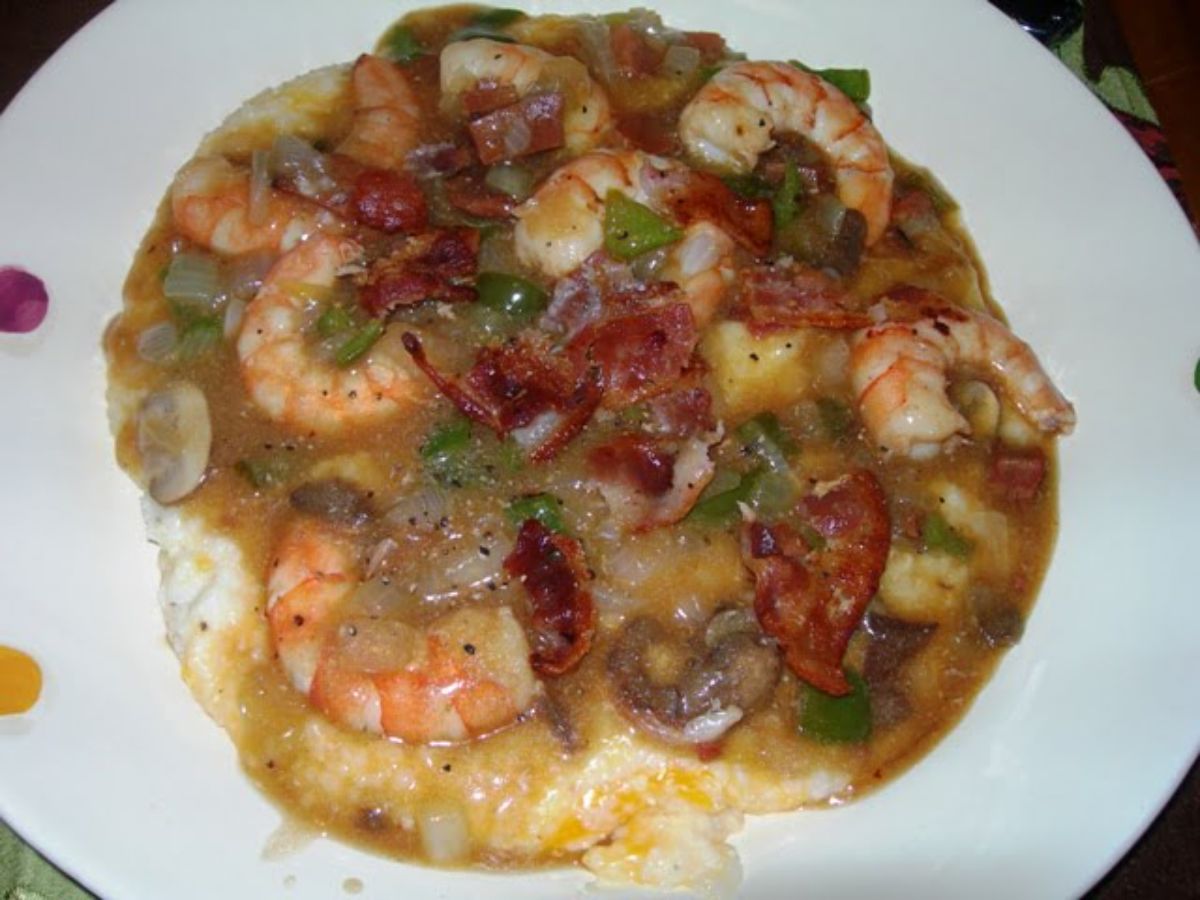 The aromas and flavors of this easy shrimp and grits recipe will transport you to the American South.
You'll love how easy this recipe is to make because you can do most of the prep work ahead of time and quickly throw the flavorful ingredients together for an easy meal when you need it.
13. Lemony Garden Fresh Orzo Salad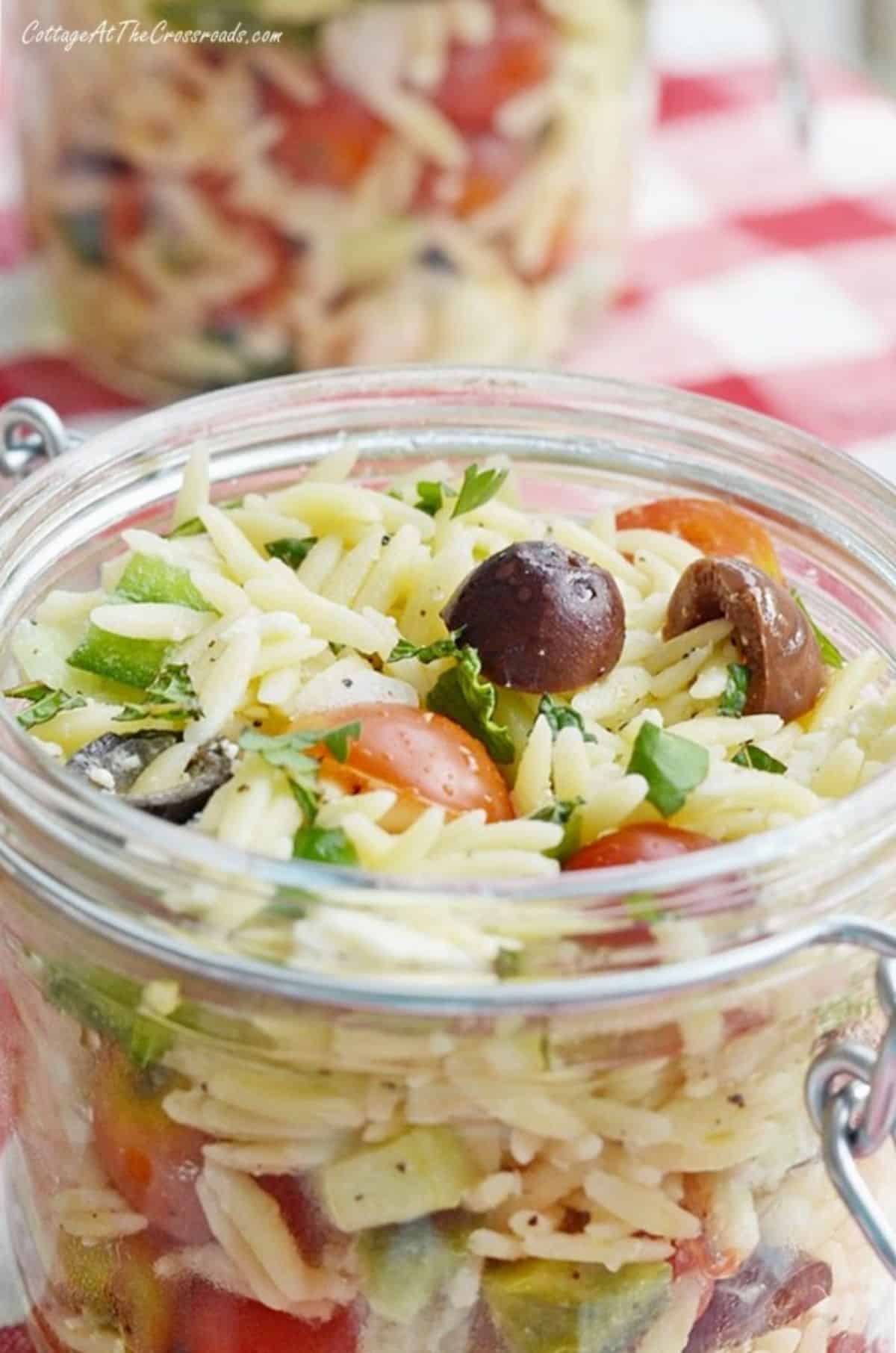 Enjoy a quick and easy dinner with this delicious lemony garden fresh orzo salad.
This recipe stands apart from other pasta salad recipes because it uses orzo noodles, whose size ensures that every fork or spoonful has the perfect ratio of noodles to veggies.
14. Pork Medallions with Yellow Rice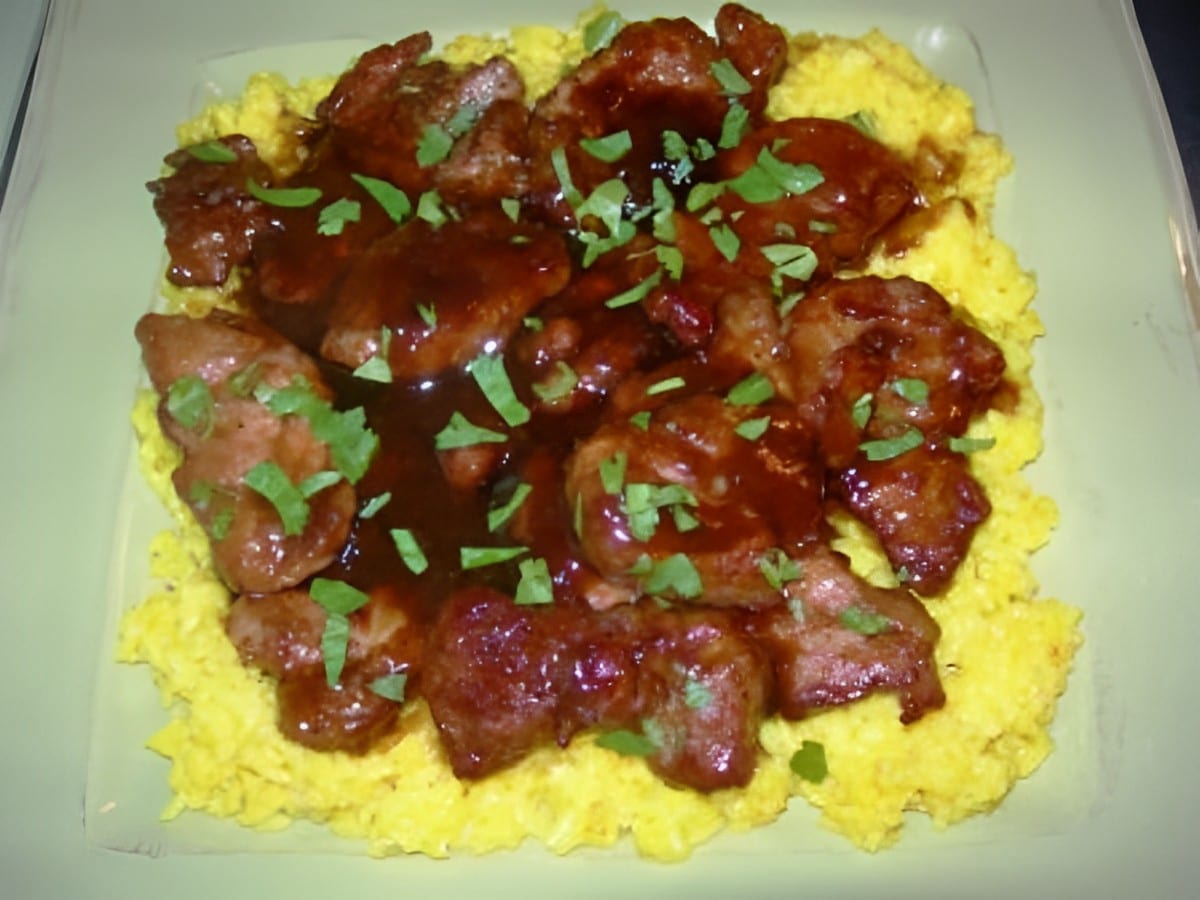 Revel in the succulent flavors and juicy textures of one of the best lazy dinner ideas, pork medallions with yellow rice.
This quick and easy meal takes only around 30 minutes to make and features simple ingredients you likely already have lying around your kitchen.
15. Macaroni and Stewed Tomatoes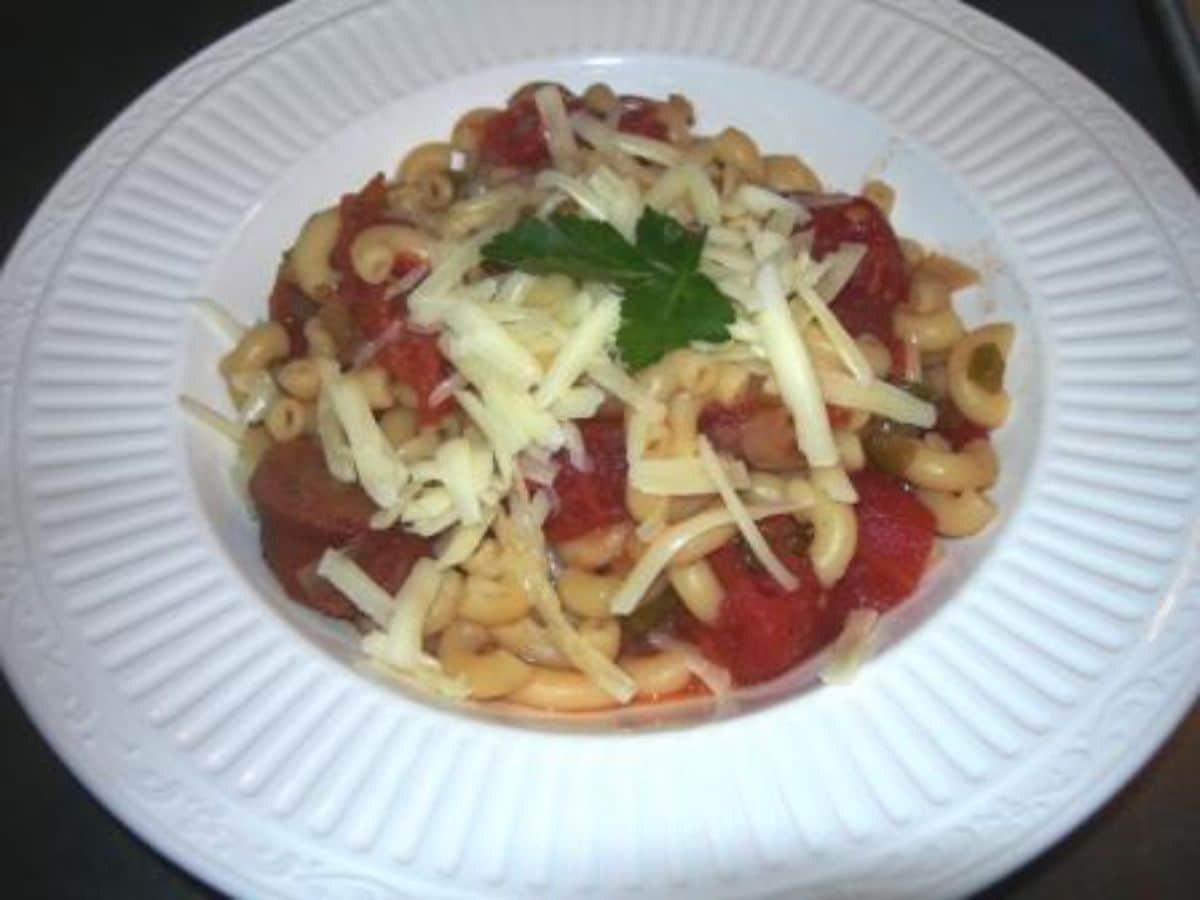 You've heard of spaghetti and meatballs, but have you tried making macaroni and stewed tomatoes? This recipe is simple and easy for those nights when you don't have much time on your hands but want something satiating and flavorful.
What sets this recipe apart from other simple pasta recipes is the smoked sausage that lends a smokey and deep flavor to every bite.
16. Creamy Broccoli Cheese Soup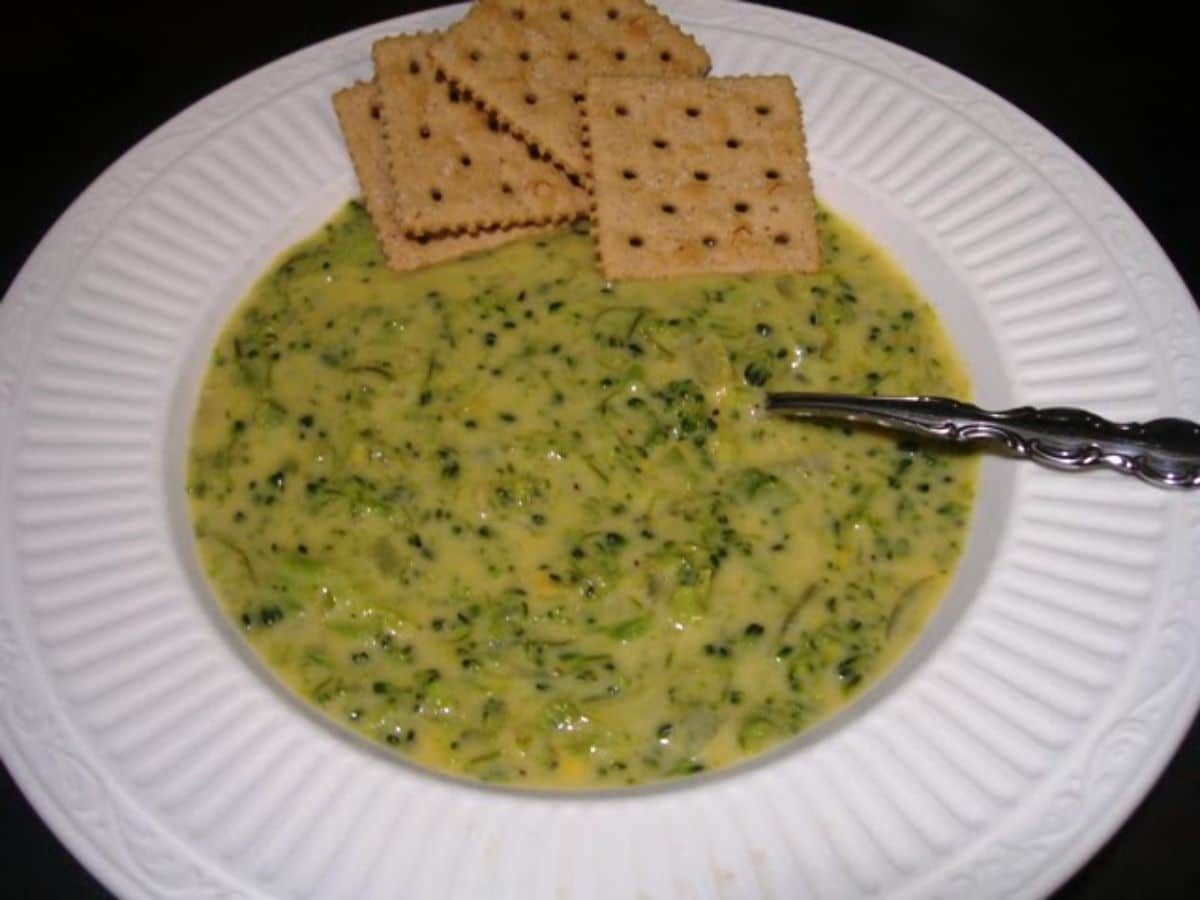 This creamy broccoli cheese soup recipe is one of the best lazy dinner ideas for those cold evenings when you're craving comfort food like a creamy and hearty soup.
For this delicious dinner idea, you'll need lots of cheese, broccoli, celery, and onions. Then, add a couple of cans of premade soup, like cream of celery and broccoli cheese.
17. Asparagus Strawberry Salad with Orange Balsamic Dressing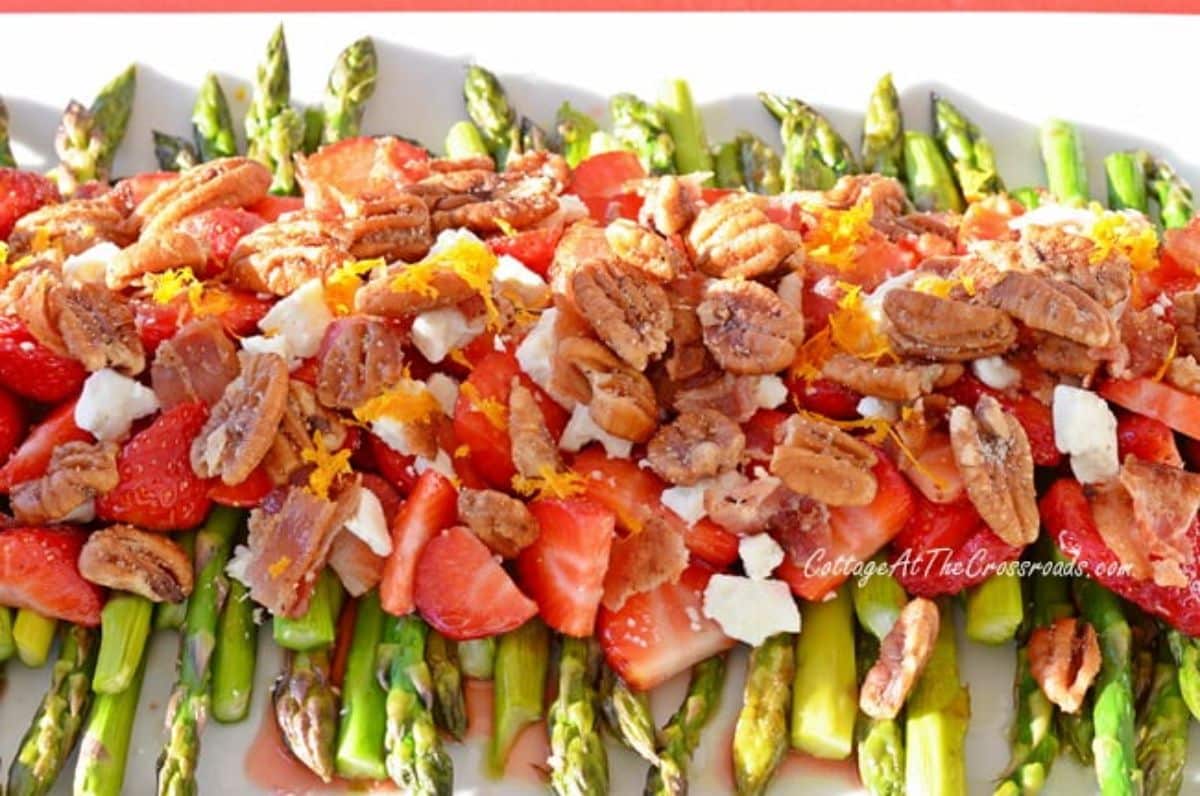 Try making this delicious asparagus strawberry salad with orange balsamic dressing the next time you want a quick and easy meal that's nutritious and flavorful.
You'll enjoy every bite of this salad recipe, with roasted and spiced pecans, tart and sweet strawberries, and earthy asparagus drizzled with a citrusy and tangy dressing.
18. Creamy Cauliflower Soup with Sausage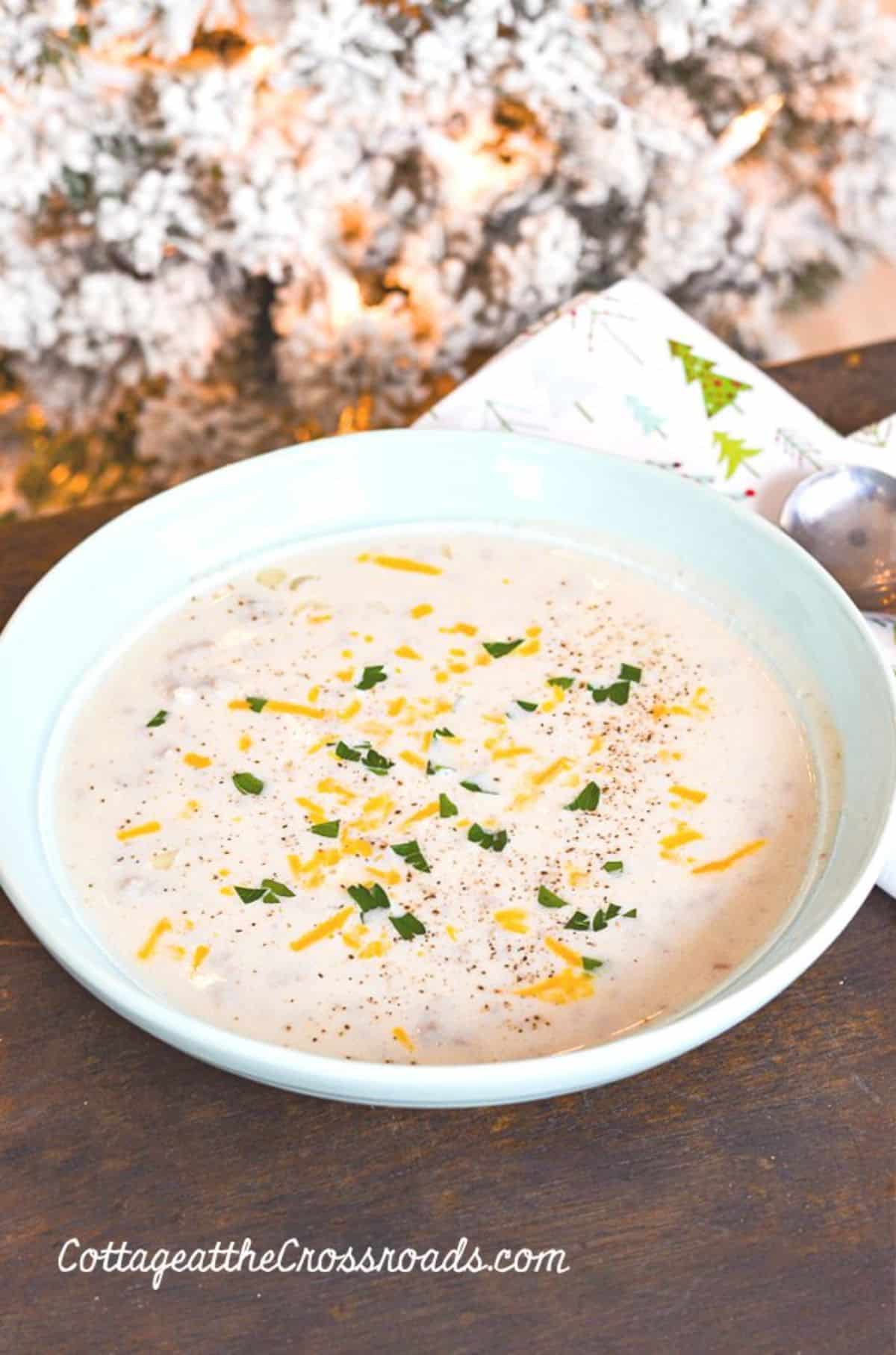 If you want to make a lazy dinner that's creamy and satiating, try this incredible creamy cauliflower soup with sausage recipe.
This easy soup recipe takes under 30 minutes to make and produces a big serving of rich and creamy low-carb soup that guests will want seconds of.
19. Mandarin Orange Salad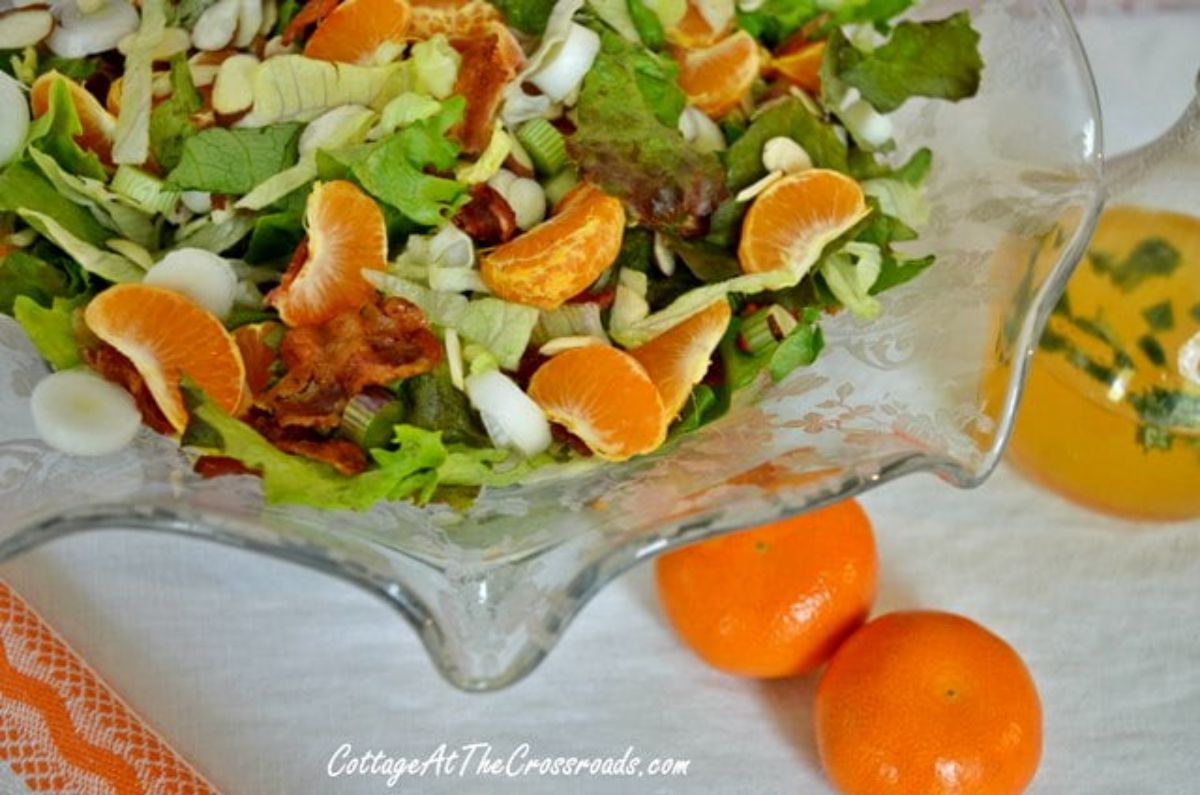 Once you try making this mandarin orange salad recipe, you'll want to serve it all summer long.
The distinct taste of spring onions pairs perfectly with citrusy mandarin oranges for an explosion of flavors with every forkful.
20. Meatloaf My Way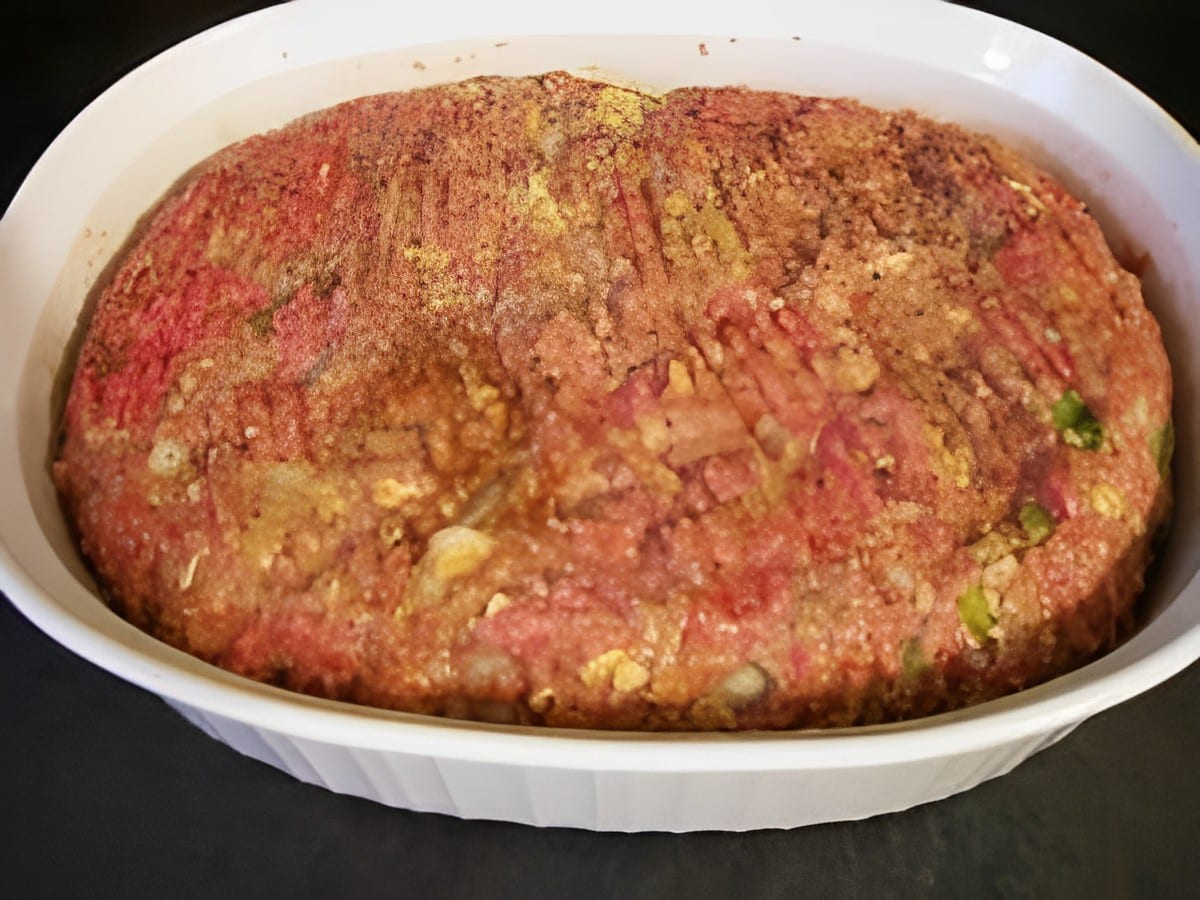 Meatloaf is a classic lazy dinner idea. However, you haven't had meatloaf until you've tasted this meatloaf recipe.
This meatloaf recipe is unique because it uses a can of cream of mushroom soup instead of smothering the ground beef with ketchup.
21. Italian Zucchini Pie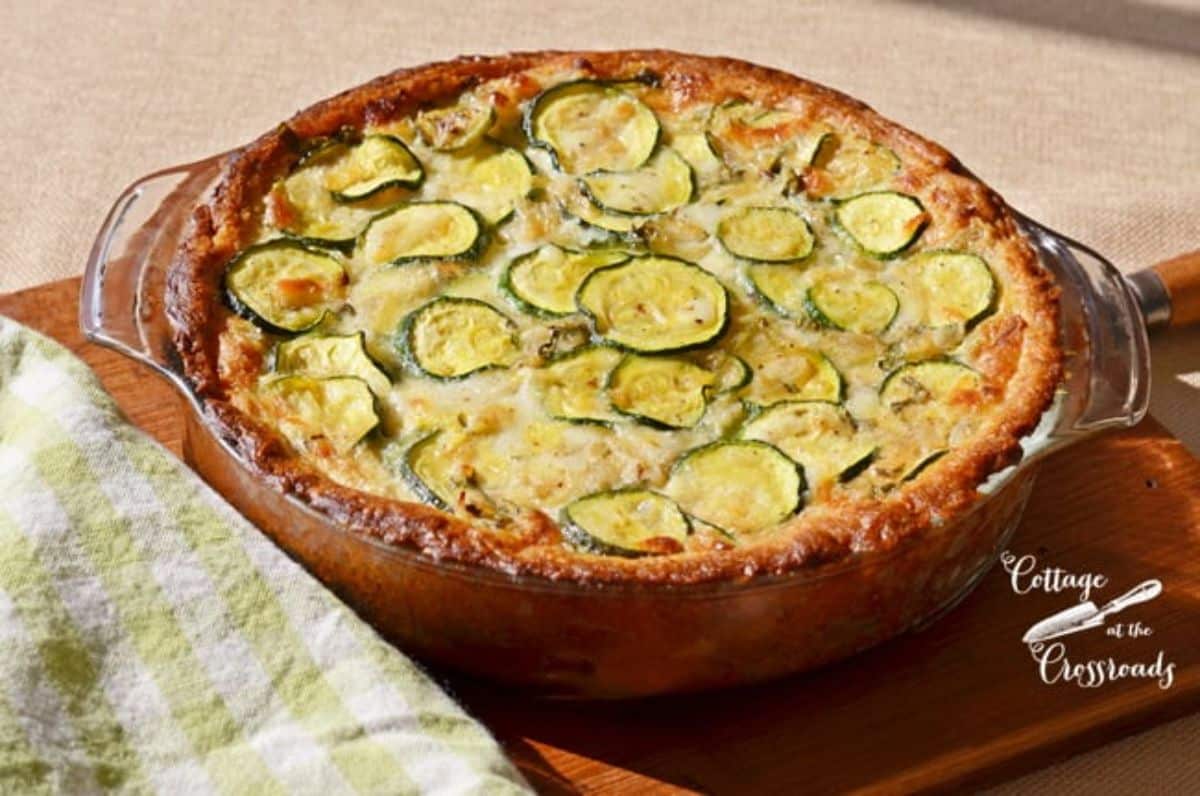 There's nothing like chowing down on a savory pie after a long day at work. This Italian zucchini pie recipe is perfectly juicy and dense, with a flaky crust from canned crescent roll dough.
22. Baked Furikake Salmon with Kewpie Mayo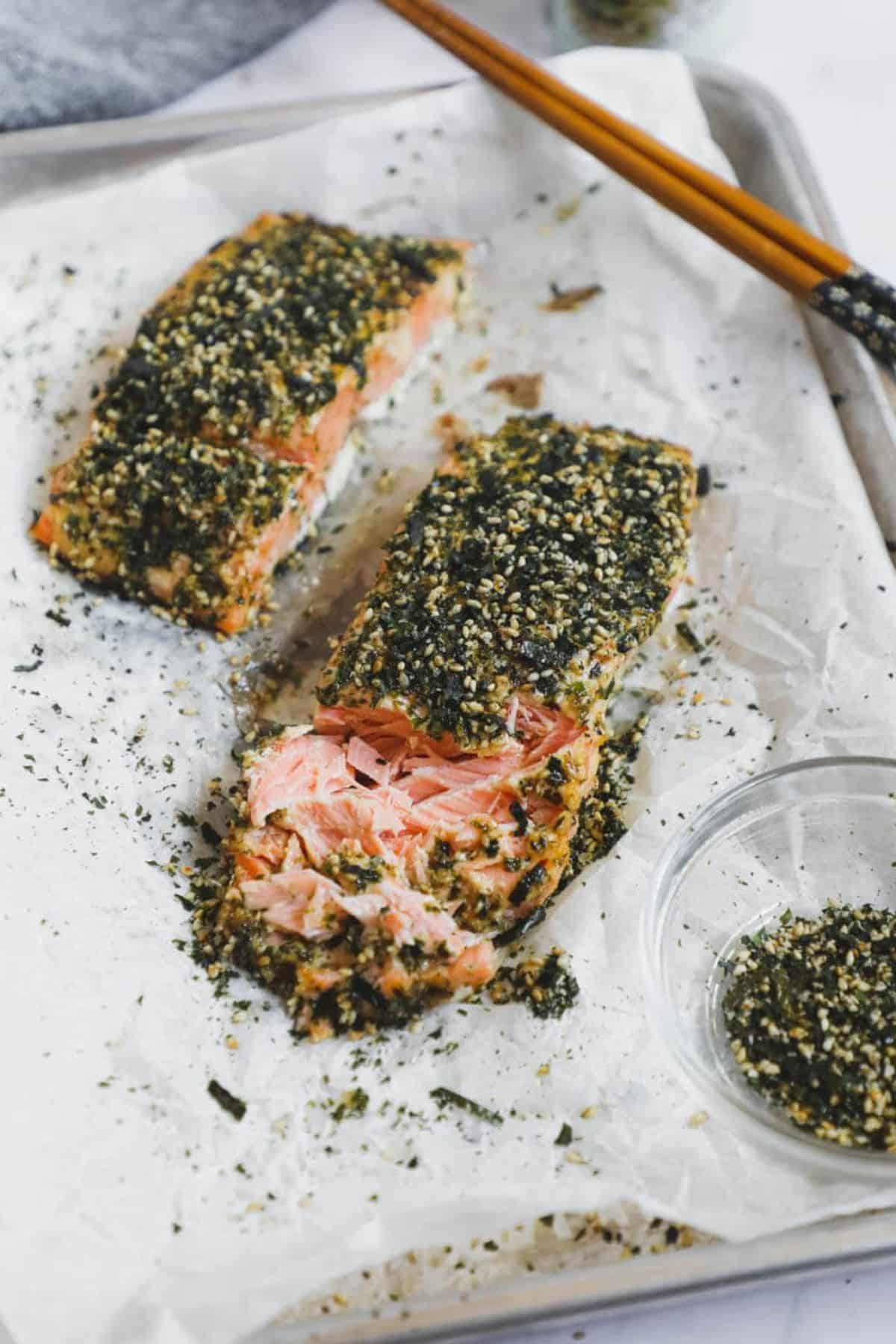 This baked furikake salmon with kewpie mayo recipe is one of the best lazy dinner ideas for an easy meal that looks and tastes gourmet.
Not only will you love the fast 15-minute prep time, but you'll also love how juicy, tender, and flavorful this salmon dinner is.
23. Ramen Carbonara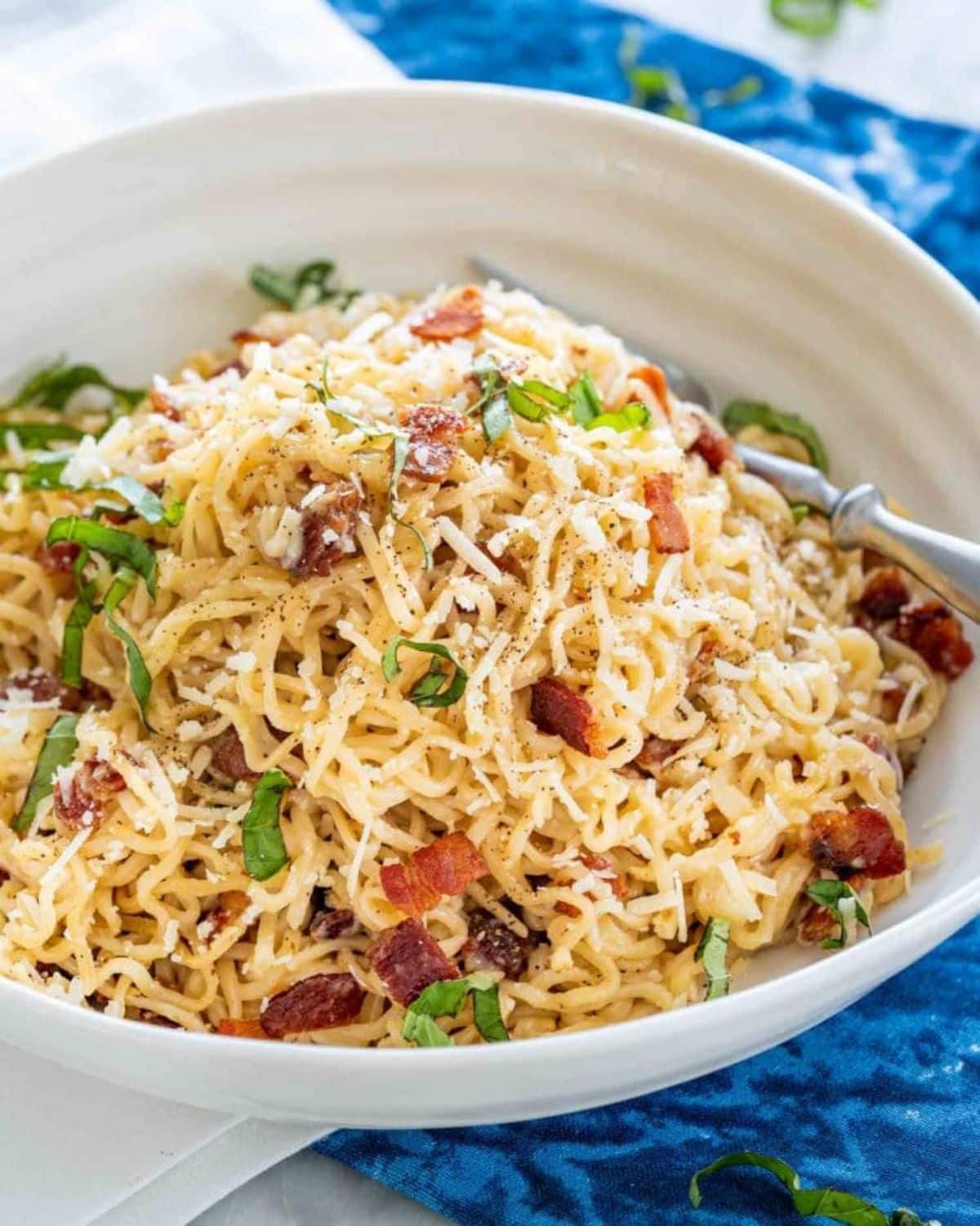 Save yourself valuable time and make this delicious ramen Carbonara recipe. Instead of waiting ten minutes for your spaghetti to cook, this lazy dinner recipe uses ramen noodles that only need around two minutes, making the total prep time for this dish around 15 minutes.
24. Salisbury Steak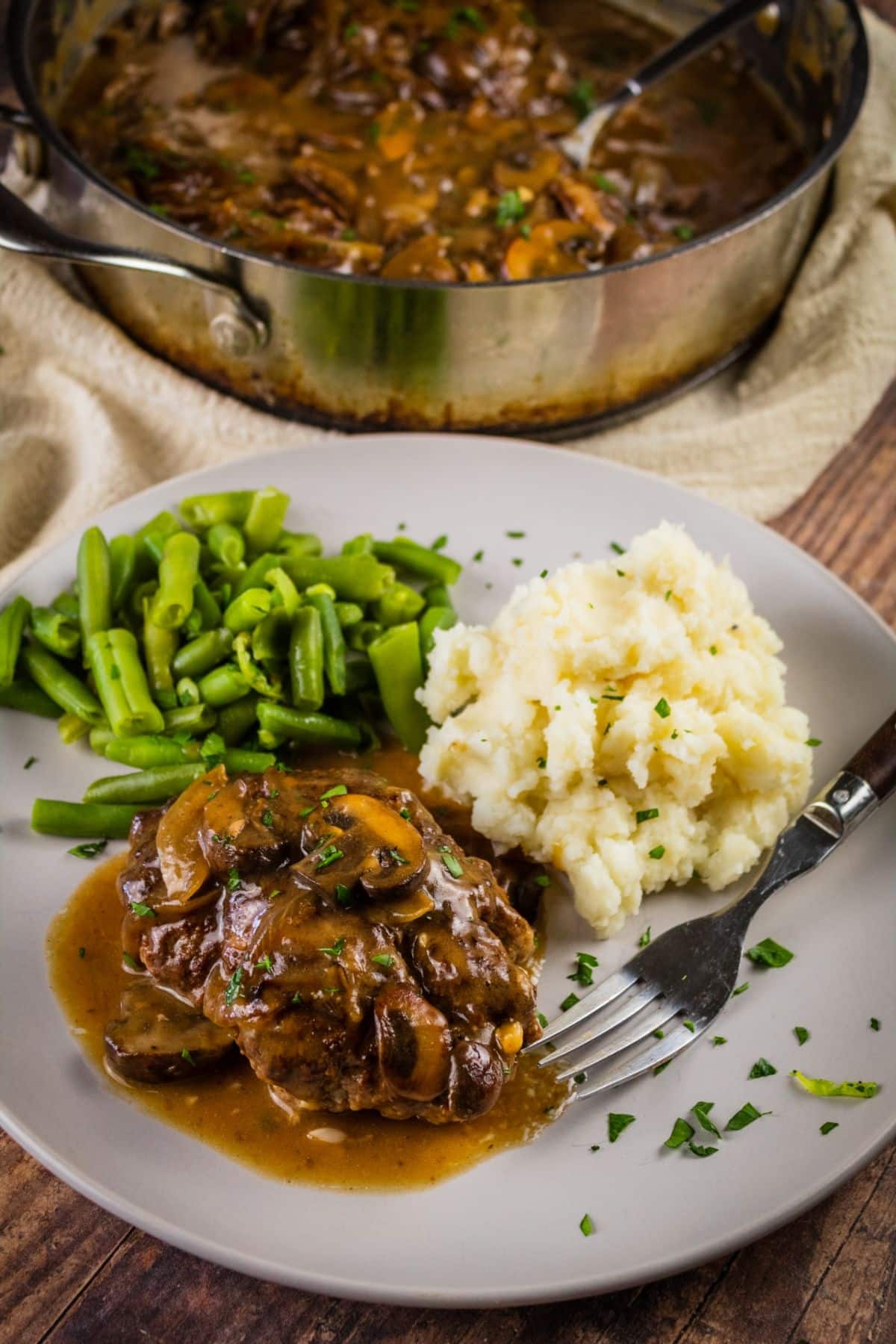 This easy Salisbury steak recipe is a life-saver when you need a hearty and mouthwatering meal in around 30 minutes.
The Salisbury steak simmers in an aromatic mushroom gravy so that the meat stays tender and juicy.
25. Easy 20-Minute Chicken Tacos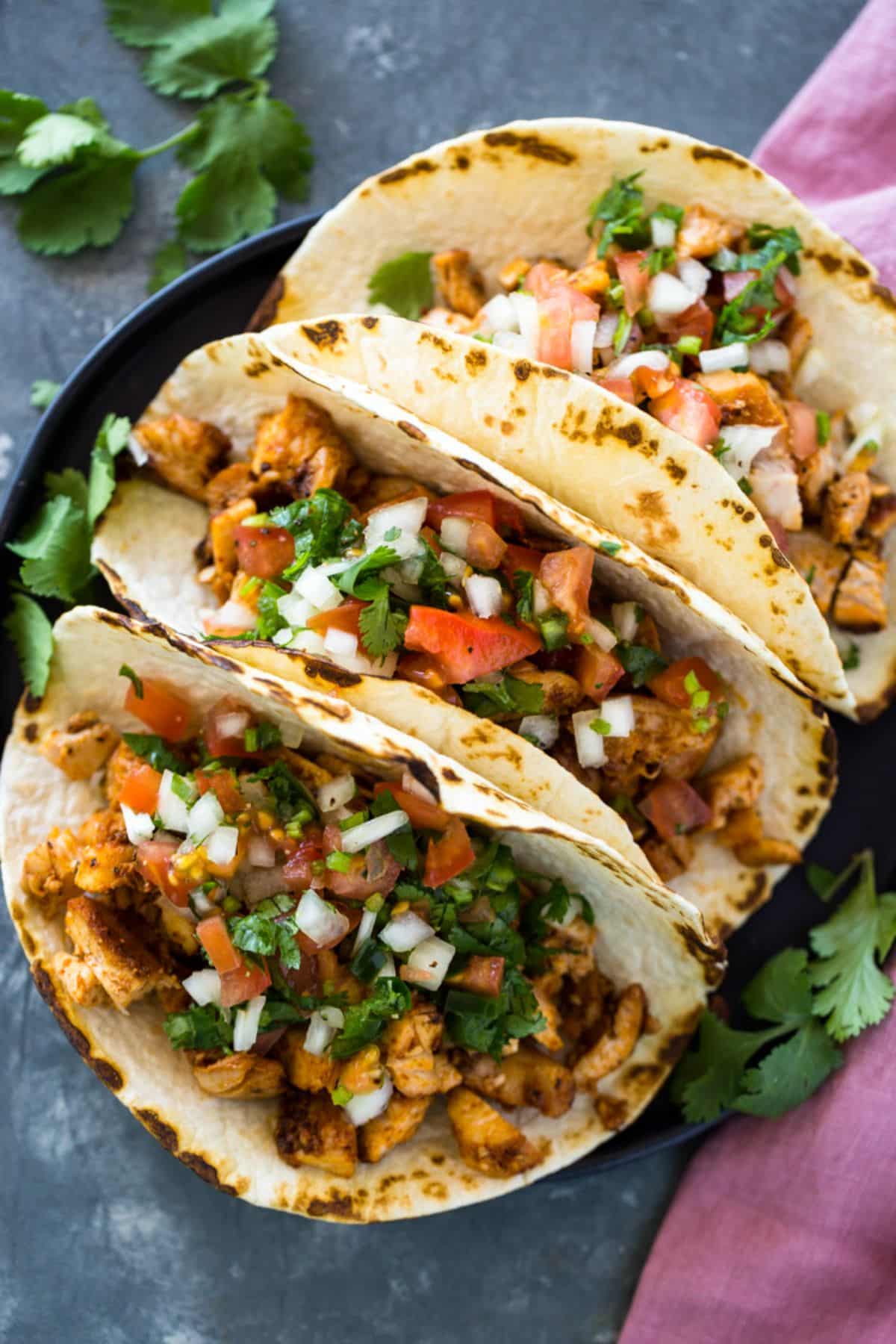 This easy 20-minute chicken taco recipe is perfect for a busy Tuesday or when you're craving Mexican food.
This simple taco recipe features corn or flour tortillas stuffed with cubed and spiced chicken, pico de gallo, and a creamy cilantro sauce.
26. The Best Simple Lasagna Recipe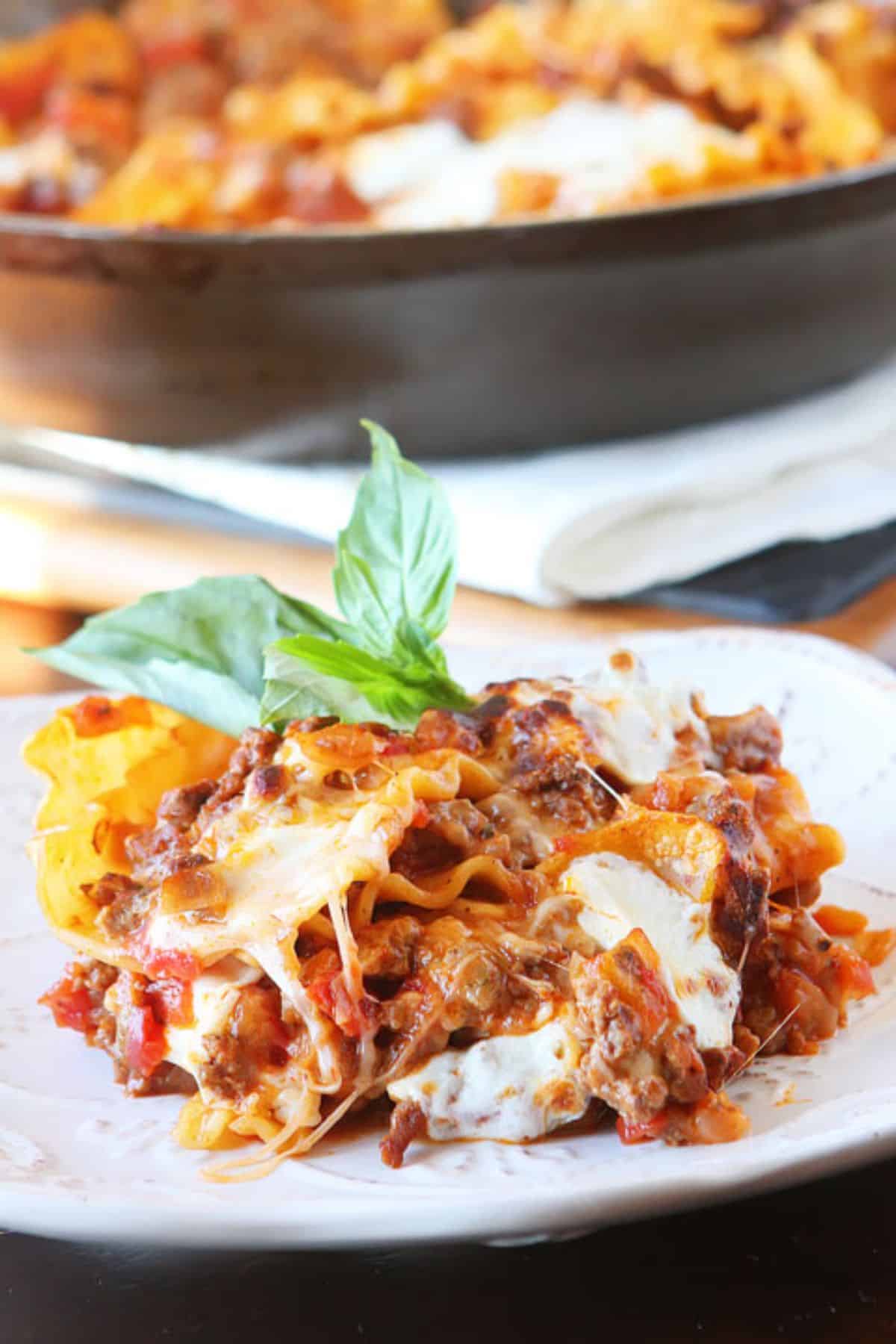 Lasagna is one of the best lazy dinner ideas, and this simple lasagna recipe takes all the hard work out of meal prep and post-dinner clean-up.
This stovetop lasagna uses only one pan and lets you prepare a delicious lasagna within 25 minutes.
27. Asian Chicken Lettuce Wraps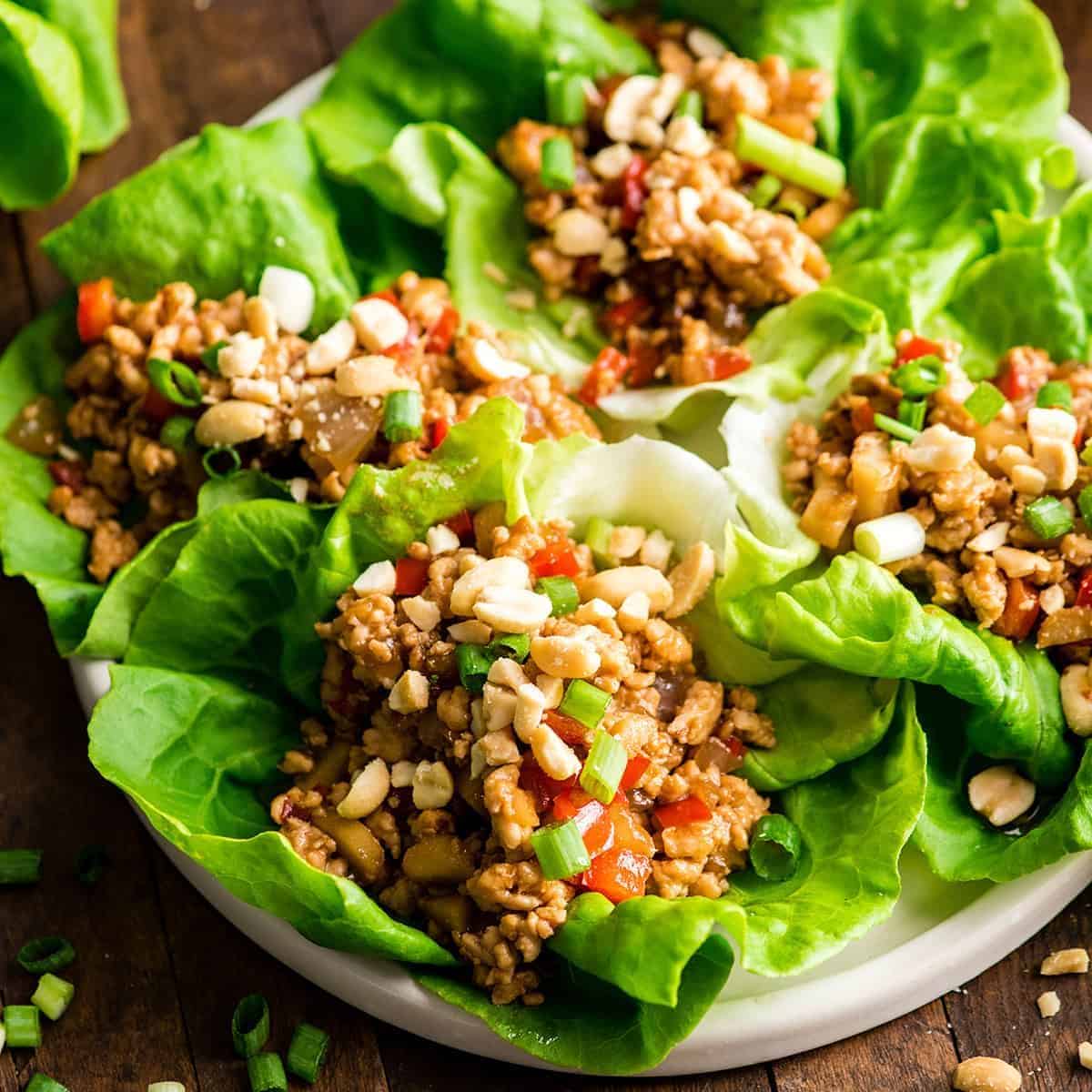 Indulge in the rich peanut flavor of this Asian chicken lettuce wrap recipe.
This quick and easy meal idea will be your new go-to lazy dinner because it's the perfect combination of crunchy lettuce paired with succulent ground chicken, salty soy sauce, and sweet peppers.
28. Roasted Chicken Thighs and Vegetables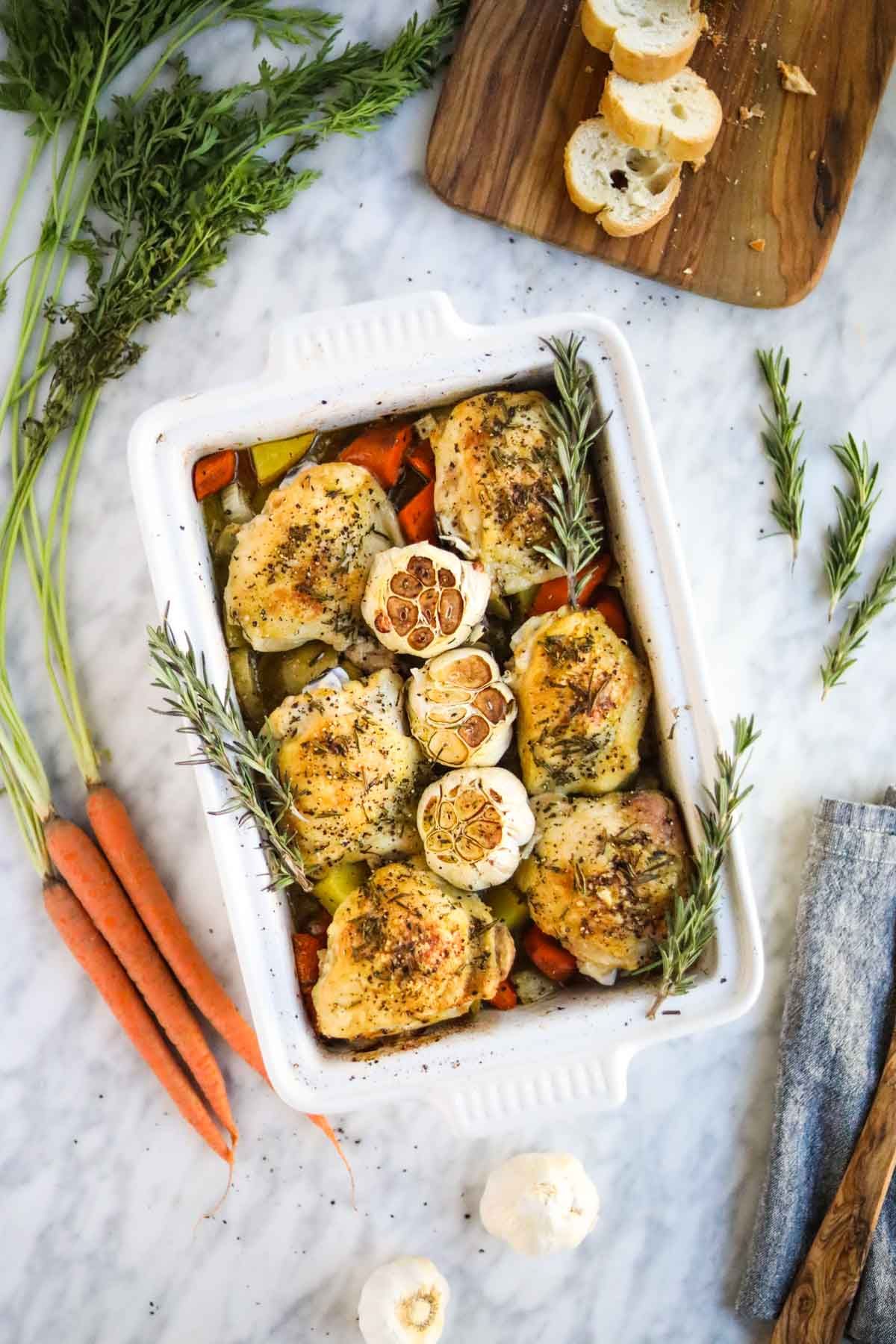 Try making roasted chicken thighs and vegetables the next time you want a hearty meal that takes only 10 minutes to prepare. Then, you can set it and forget it in the oven, giving you an hour of free time before a mouthwatering dinner is served.
29. The Best No-Fuss Hamburger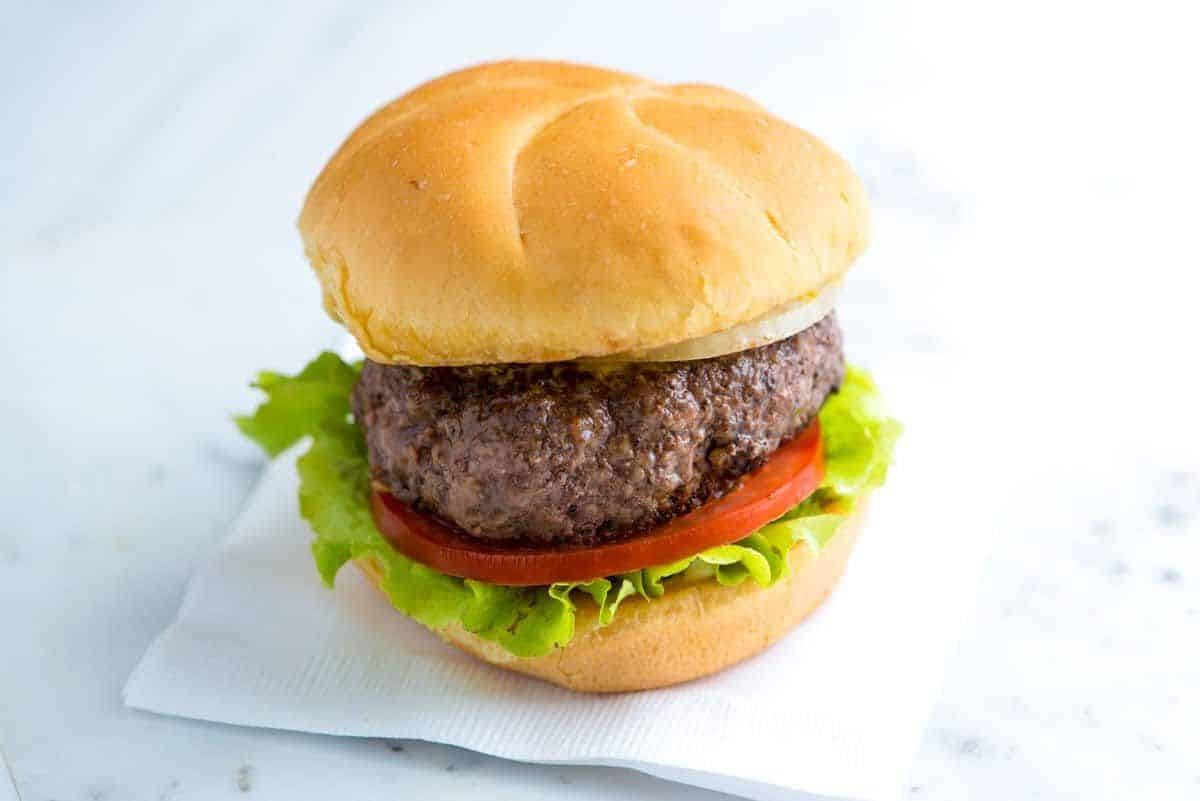 Lazy dinner ideas mean quick prep times and fast clean-ups, and this no-fuss hamburger recipe has all that and more.
This ingenious recipe recommends making a thumb-sized impression in the center of each beef patty to ensure these juicy burgers are evenly cooked in 20 minutes and sit flat on the bun.
30. One-Pan Yellow Pork Curry With Coconut Rice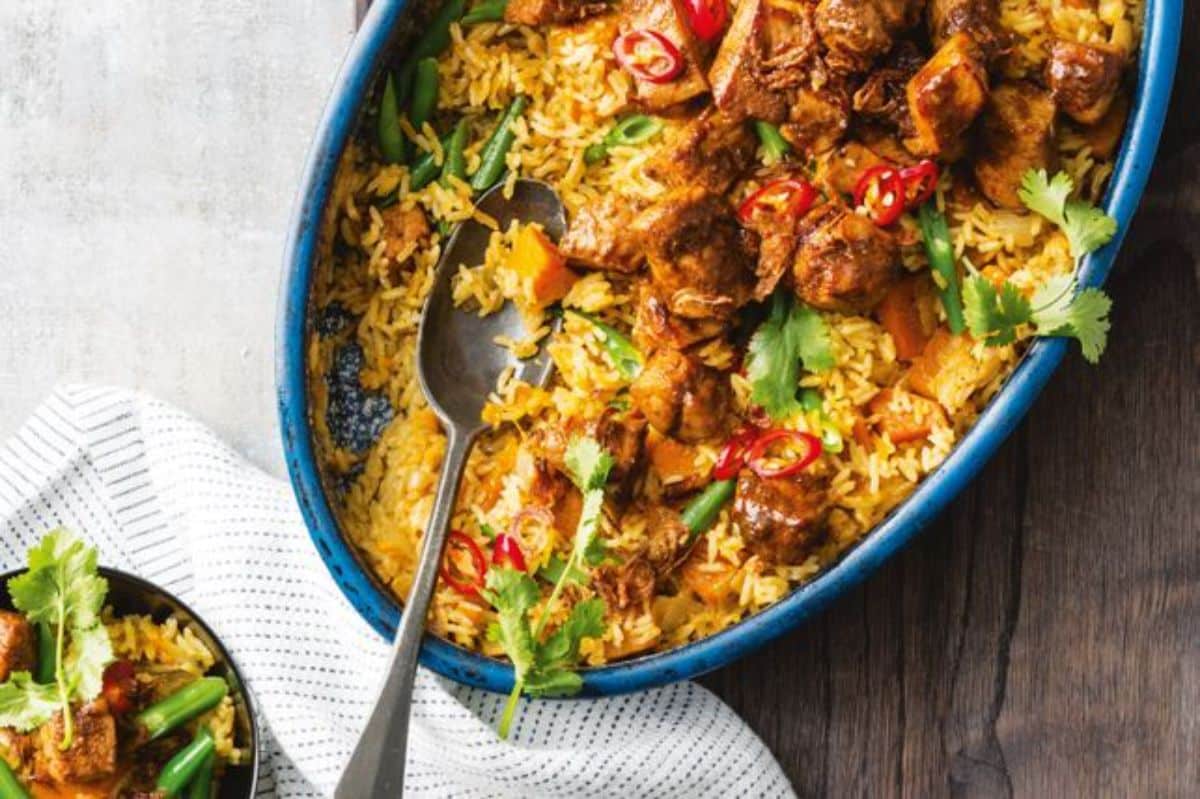 Try making this one-pan yellow pork curry with coconut rice recipe and delight in how the aromatic spices permeate through your kitchen.
This quick and easy meal uses only one stovetop and oven-safe pan to simmer pork, pumpkin, and rice in a creamy coconut milk curry sauce.
31. Four-Cheese Gnocchi Al Forno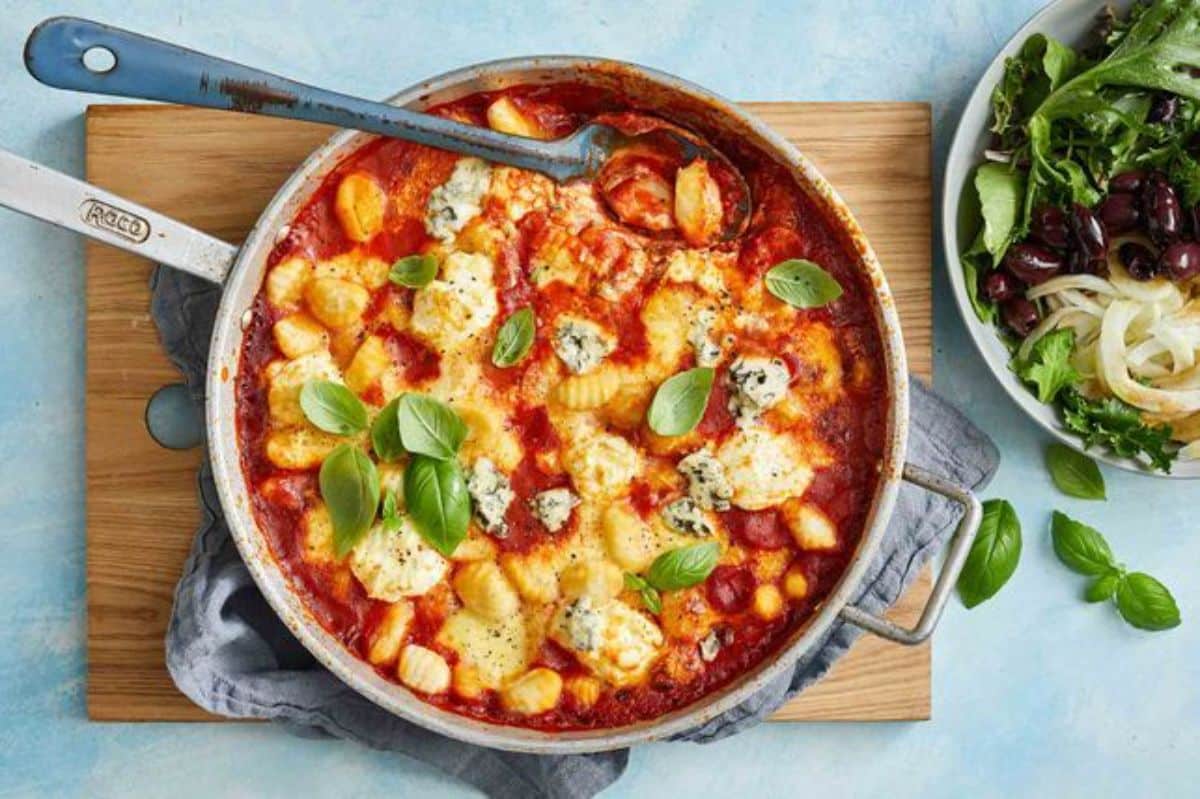 This four-cheese gnocchi al Forno recipe will be one of your new go-to lazy dinner ideas. This creamy dinner features the perfect selection of herbs and spices that complement the flavors of doughy gnocchi and all four types of cheese.
The Final Bite
These mouthwatering, quick, and easy meal ideas are a surefire way for you to dine on something tasty and still have time to spend on yourself.
Save this page and try making any of these 31 delicious lazy dinner ideas next time you want to spend more time with your dinner guests instead of getting stuck in the kitchen.