Hi everyone! I'm back with a delicious low carb pizza recipe as promised! In case you missed our last post, Leo and I made a New Year's resolution to eat more healthy this year, and part of that plan is to reduce the number of carbs that we eat. This recipe is a healthy alternative to those pizza cravings because the crust of the pizza is a portabella mushroom cap. We've already had these pizzas twice and I have a feeling that we'll be eating them pretty frequently because they are so good! Even people who are not counting carbs will love these!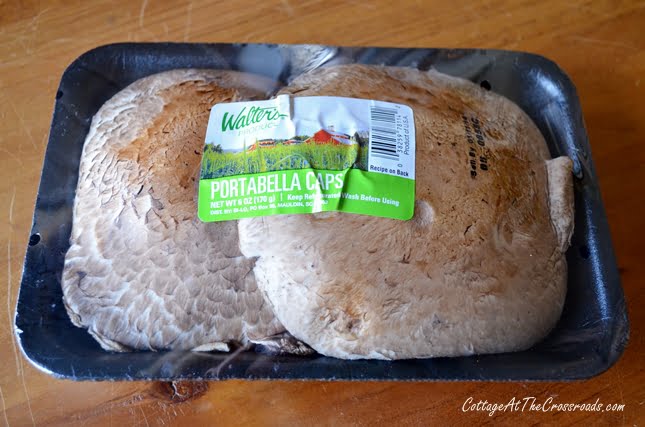 First, you will need to purchase some portabella mushroom caps. When you take them out of the package, don't rinse them with water. Instead, use a damp paper towel to wipe them down, remove the stem, and scrape out most of the gills with a spoon.
Preheat your oven to 375 degrees, line a baking sheet with aluminum form, turn the mushroom caps gill side down, and pre-bake the caps for about 8 minutes. After pre-baking, place the mushroom caps onto a paper towel to remove any moisture. When they have finished draining, turn them gill side up onto the baking pan. Brush the inside of the caps with 1 tablespoon olive oil and 1 tablespoon spaghetti or pizza sauce.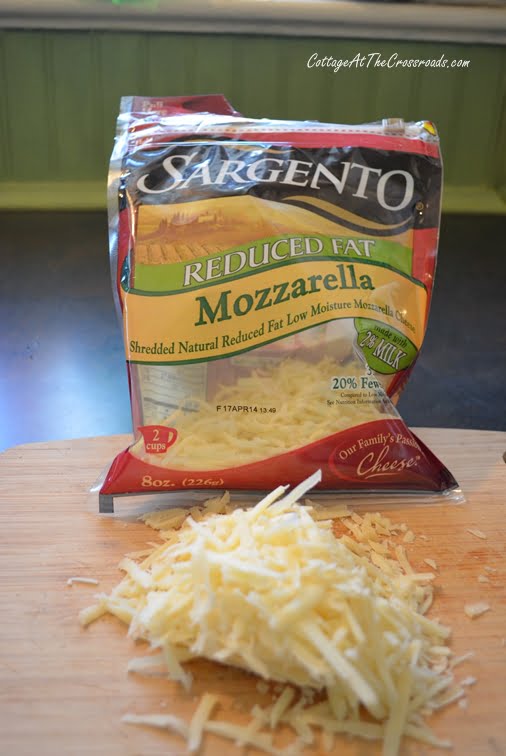 Fill the cap with some shredded mozzarella cheese.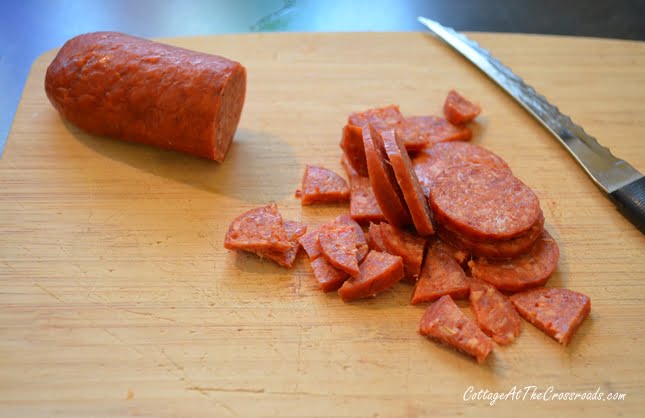 You can play around with your toppings. I like to add some small pieces of pepperoni to give them that real pizza flavor, but you could use a little browned ground beef or sausage. But they would be equally good if you used only veggies!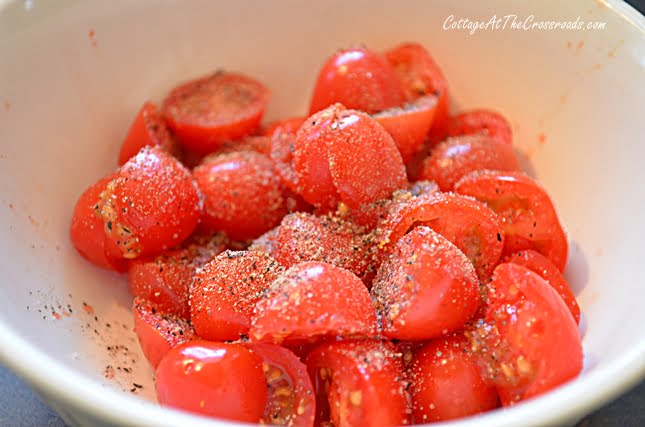 I added some sliced cherry tomatoes when I made them this time, but I used black olives previously. I'm thinking how yummy they would be with some sauteed spinach, garlic, bell peppers, onions, etc. And you could even experiment with different cheese.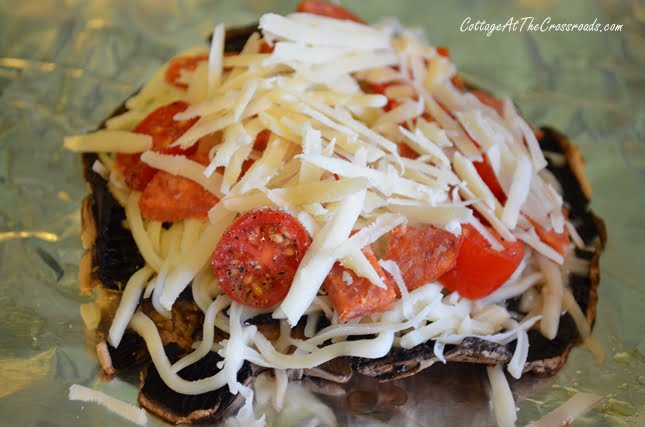 After I get them assembled, I like to add a little grated Parmesan cheese on top and then I bake them at 375 degrees for an additional 15-20 minutes or until the cheese is melted and beginning to turn golden.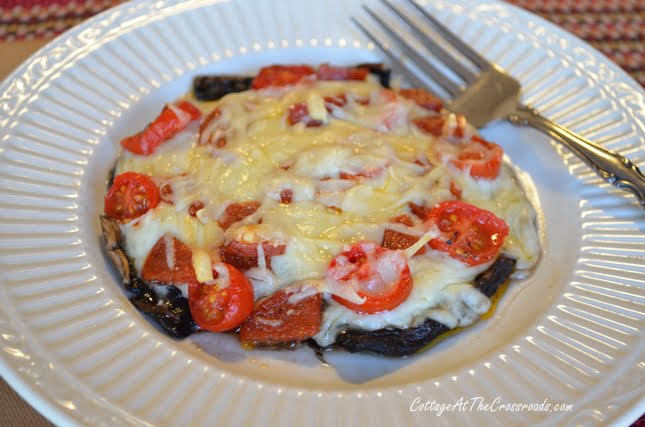 Here I could hardly wait to dig in before I got them photographed for ya!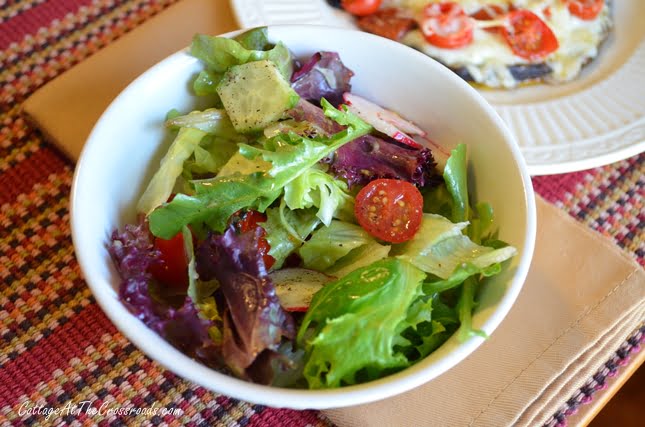 Served with a side salad, it makes a healthy, hearty lunch that's totally satisfying!
If you'd like a printable copy of this recipe, click HERE.
Sharing at:
Metamorphosis Monday@ Between Naps on the Porch
Wow Us Wednesday@Savvy Southern Style