Leo and I have been blessed with a bounty of fresh tomatoes from the garden this year. And there is no better way to use the overflow of tomatoes than to make a fresh tomato pie. If you can get your hands on some fresh tomatoes, and if you've never made one of these, then follow my easy steps to make your own.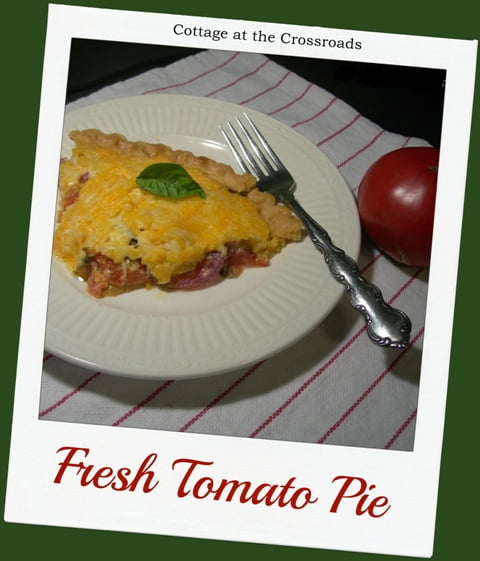 I'll never forget my first taste of tomato pie. Leo and I were living in the Low Country of South Carolina when we went to the Tomato Shed Cafe on Johns Island. This was a vegetable stand that had a little area where they served up their fresh vegetables for lunch. They asked if we had ever had tomato pie, and we said no that we hadn't. But with the first bite I thought I'd gone to heaven! It was so yummy, and they happened to have some pies already made up that you could take home with you and bake. Needless to say, we became regulars of the little cafe during the summer until I learned how to make my own.
How to make Fresh Tomato Pie
Learn how to make fresh tomato pie with my step-by-step instructions, detailed pictures, and helpful tips.
Step 1
To make a tomato pie, you will need a frozen deep-dish pie crust. This package contained 2, so I made a pie for my mother and one for ourselves. Today I will give you the ingredients for one pie.
Step 2
Preheat your oven to 350 degrees Fahrenheit (176 degrees Celsius). Poke a few holes in the bottom and sides of the crust after it has thawed slightly. Bake the crust for 10 minutes and remove from the oven.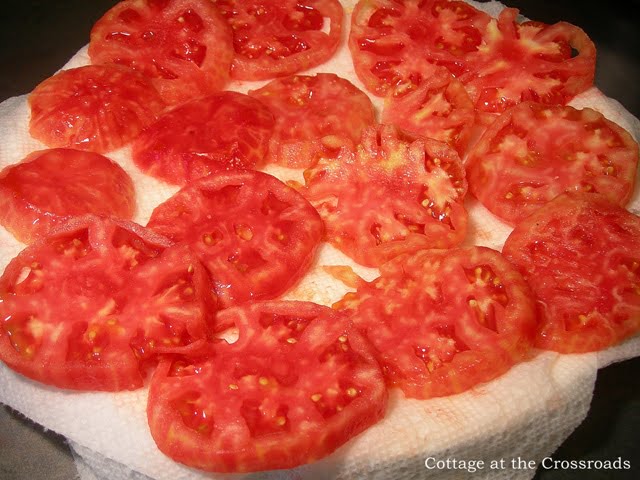 Step 3
Meanwhile, wash, peel, and slice about 2 pounds of fresh tomatoes. Lay the slices on top of at least 2 paper towels. Sprinkle the top of the slices with salt and allow the slices to drain for at least 15 minutes. Take another paper towel and dab any moisture from the top of the tomatoes. Don't omit this very important step or you will end up with a soggy pie!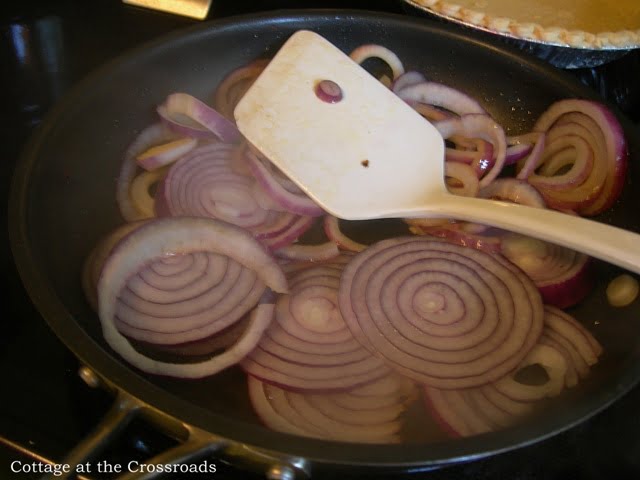 Step 4
Thinly slice a sweet yellow onion and lightly saute it. Use the smallest amount of olive oil in your pan when you do. As you can see here, I used a red onion because that's what I had on hand. You could even use some green onions.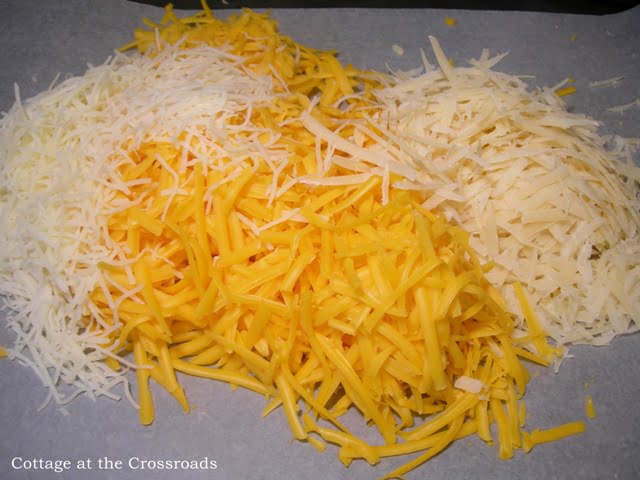 Step 5
Grate 1 cup of cheddar cheese and ¼ cup Parmesan cheese. I threw in a little grated Swiss cheese, and I've even used grated Mozzarella cheese.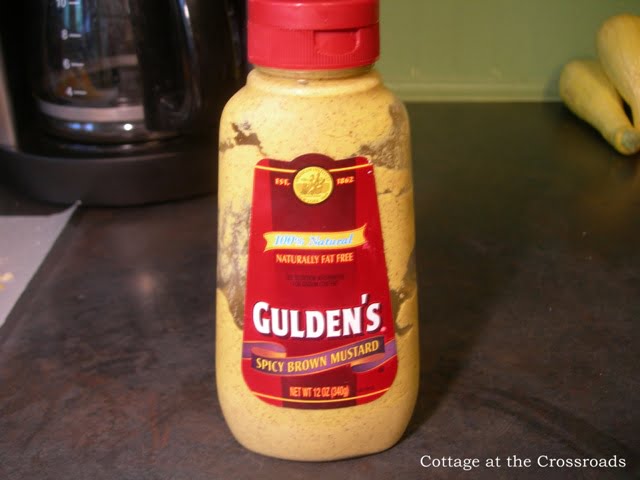 Step 6
Now here is my secret ingredient that most people don't include in their tomato pie. Squirt 1 tablespoon of spicy brown mustard into the bottom of the pie shell and spread it all around the bottom. I learned this trick from a caterer. The mustard helps to prevent a soggy bottom and gives great flavor too.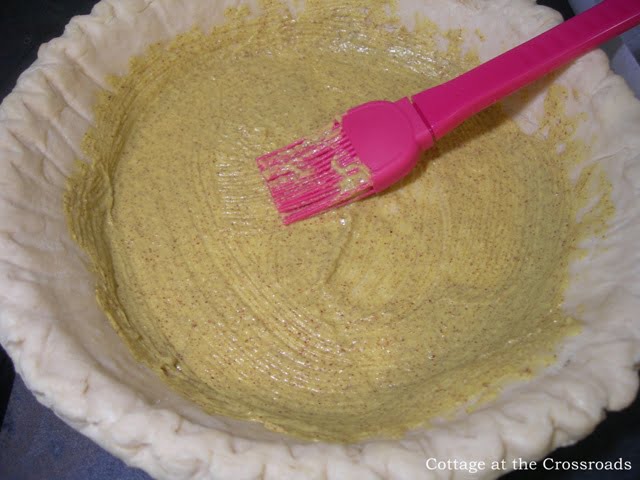 Step 7
Layer the tomato slices in the bottom of the crust. Season with salt, pepper, and 1 teaspoon of dried oregano. Add some chopped fresh basil and then add the onion slices on top of the tomato layer.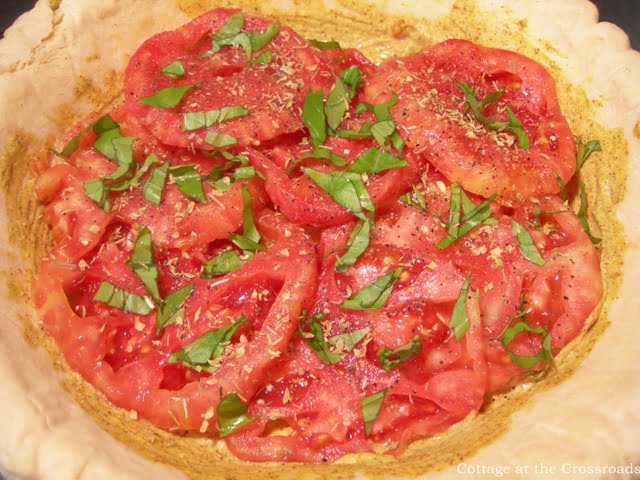 Step 8
Combine the grated cheeses with ½ cup mayonnaise and 1 teaspoon dried dill weed. Spread this mixture on top of the tomatoes and onions.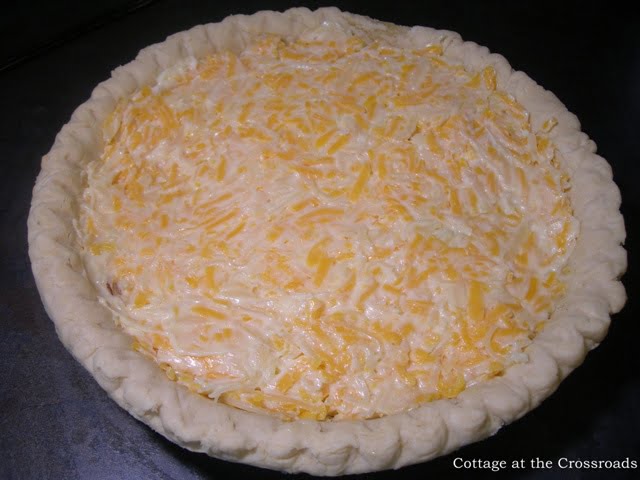 Step 9
Bake the pie at 350 degrees Fahrenheit (176 degrees Celsius) for 25 minutes or until the top is lightly browned.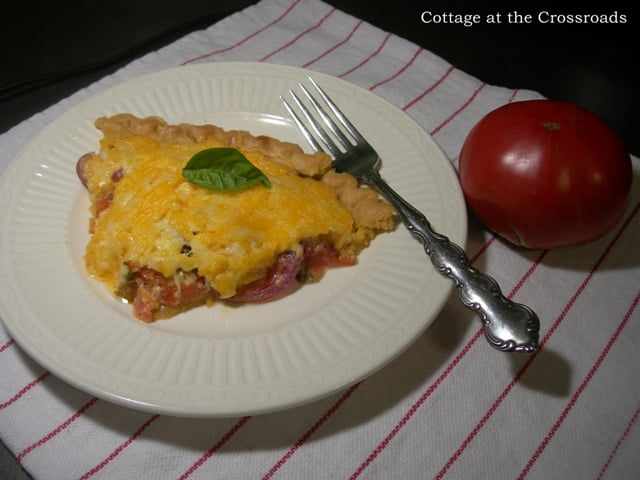 Step 10
Let the pie rest for about 15 minutes before slicing into wedges. Garnish with a little fresh basil, if you'd like, and serve warm.
I told you it was easy, and nothing tastes like summer more than Fresh Tomato Pie!