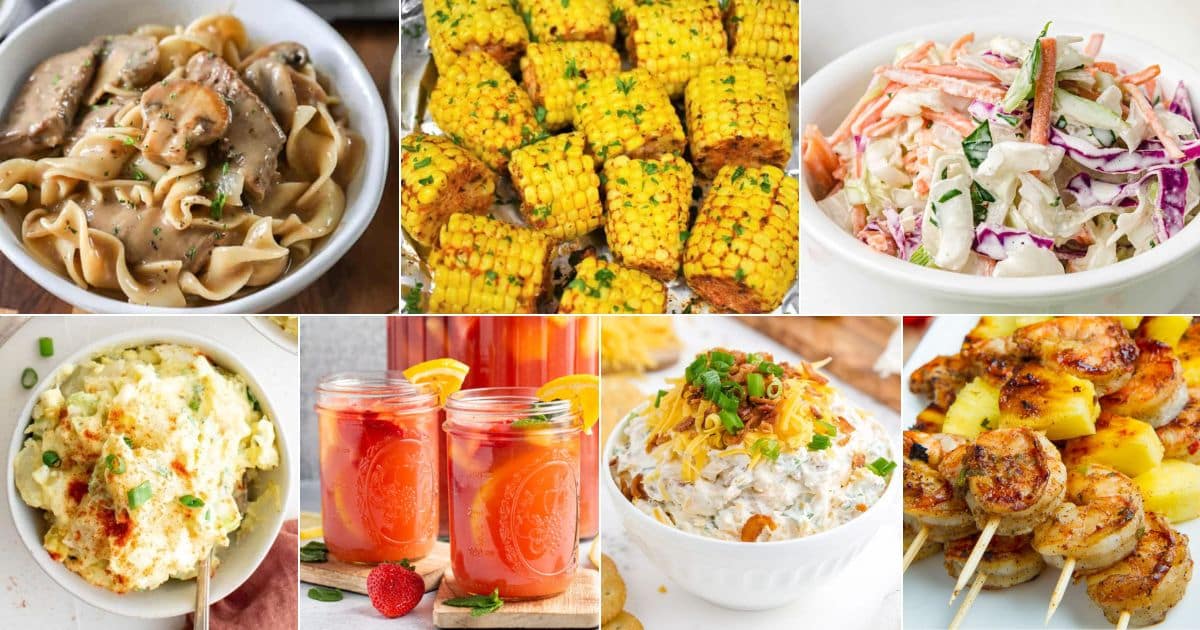 Cookouts are fun and exciting, but they can be challenging trying to find the best recipes to entertain a large crowd. Here we have 31 cookout recipes for large groups that are filling for your guests and easy for you to make!
Contents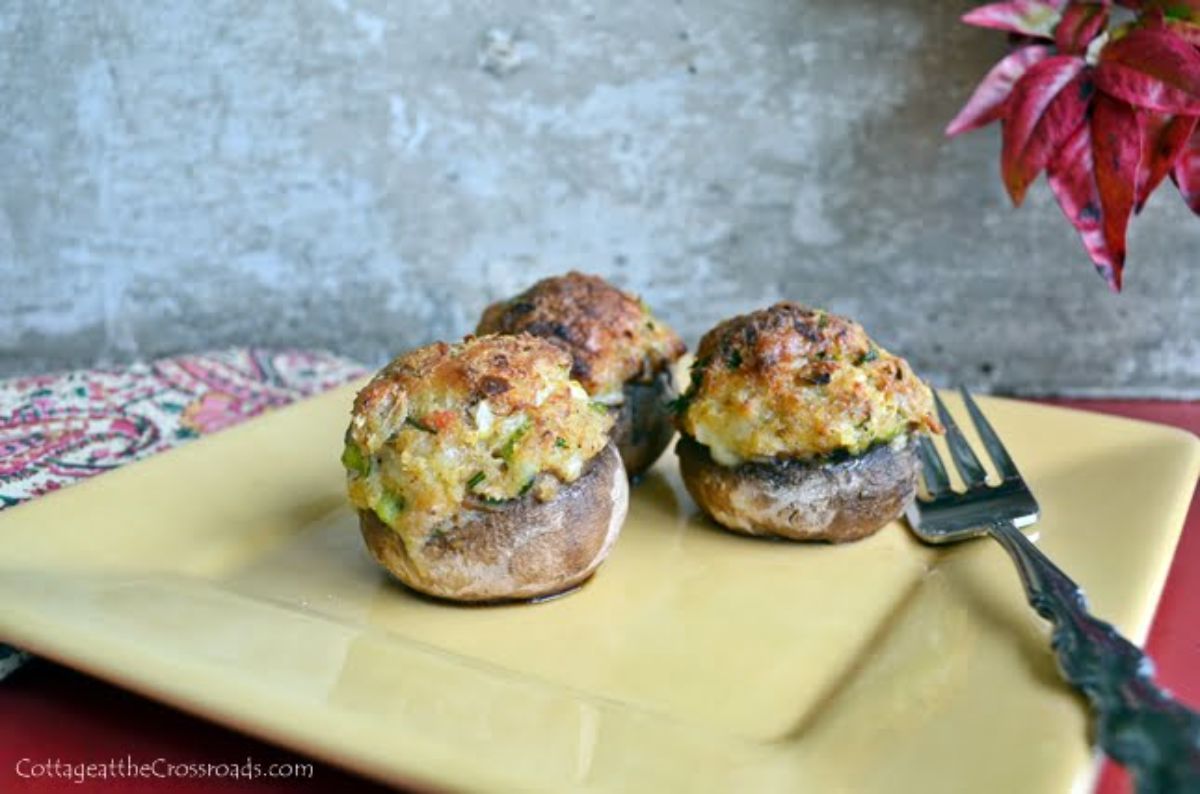 Crab, French bread, Gruyere cheese, pimento cheese, eggs, green pepper, and onions are the basis of the delicious filling for stuffed mushrooms. Use your favorite type of button mushrooms.
Remove the stems to make room for the filling. The recipe calls for the dish to be baked in the oven, but you can easily cook them on greased tin foil on a hot grill.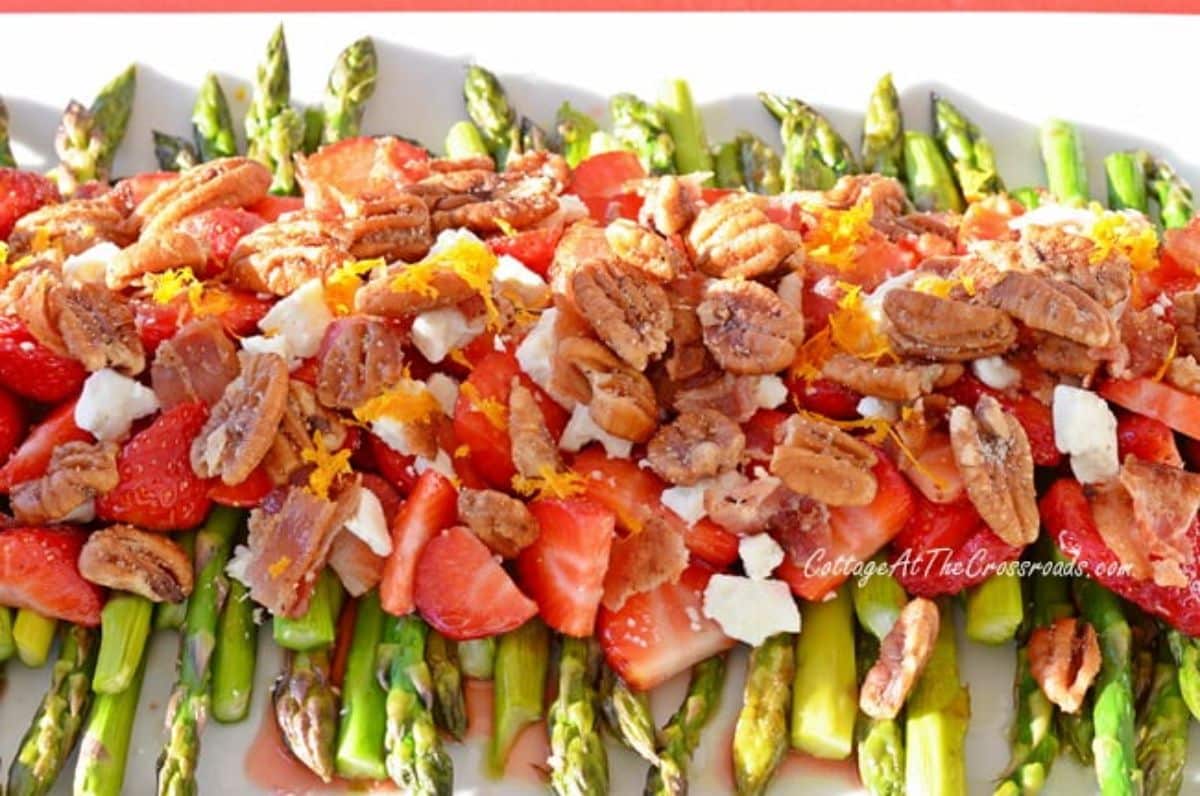 Grill the asparagus with salt and pepper while you let the bacon cook alongside it. Toast the pecans in the oven.
Meanwhile, cut up your fresh strawberries. Prepare the orange balsamic dressing per the recipe instructions. Let the bacon cool and crumble it up into small pieces.
Layer your salad starting with the grilled asparagus. Then, top with the chopped strawberries, toasted pecans, crumbled bacon, and orange balsamic dressing. Garnish with orange zest, if desired.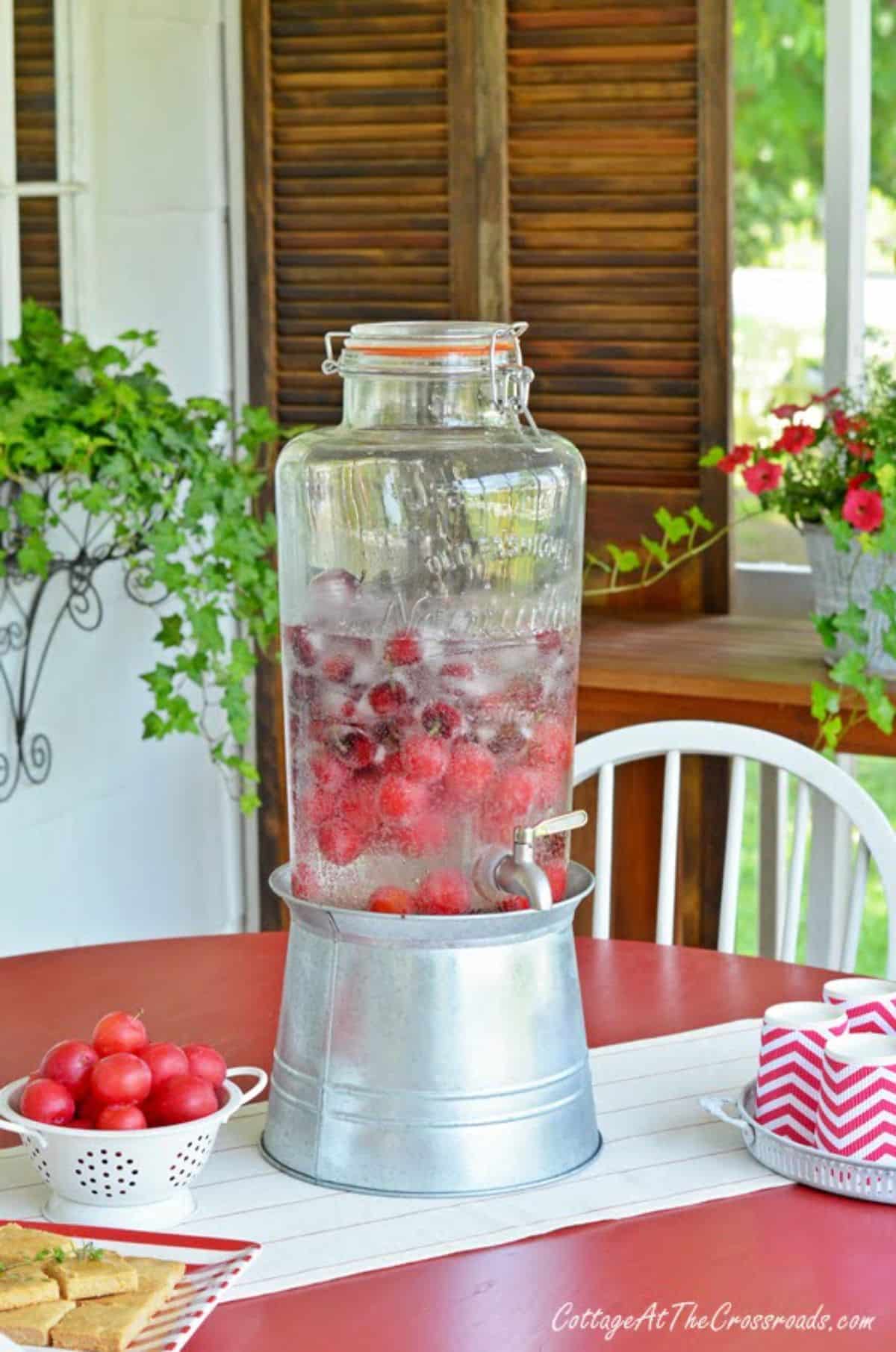 This is definitely a recipe fit for a crowd! In a large drink spout pitcher, combine cherry ice cubes, sparkling black cherry water, and Verdi sparkling wine. Use cherries without the pits and place one in each ice cube square.
Prepare a few batches of these the day before your party. Make a virgin version by replacing Verdi wine with a lemon-lime soda or another clear soda of your choice.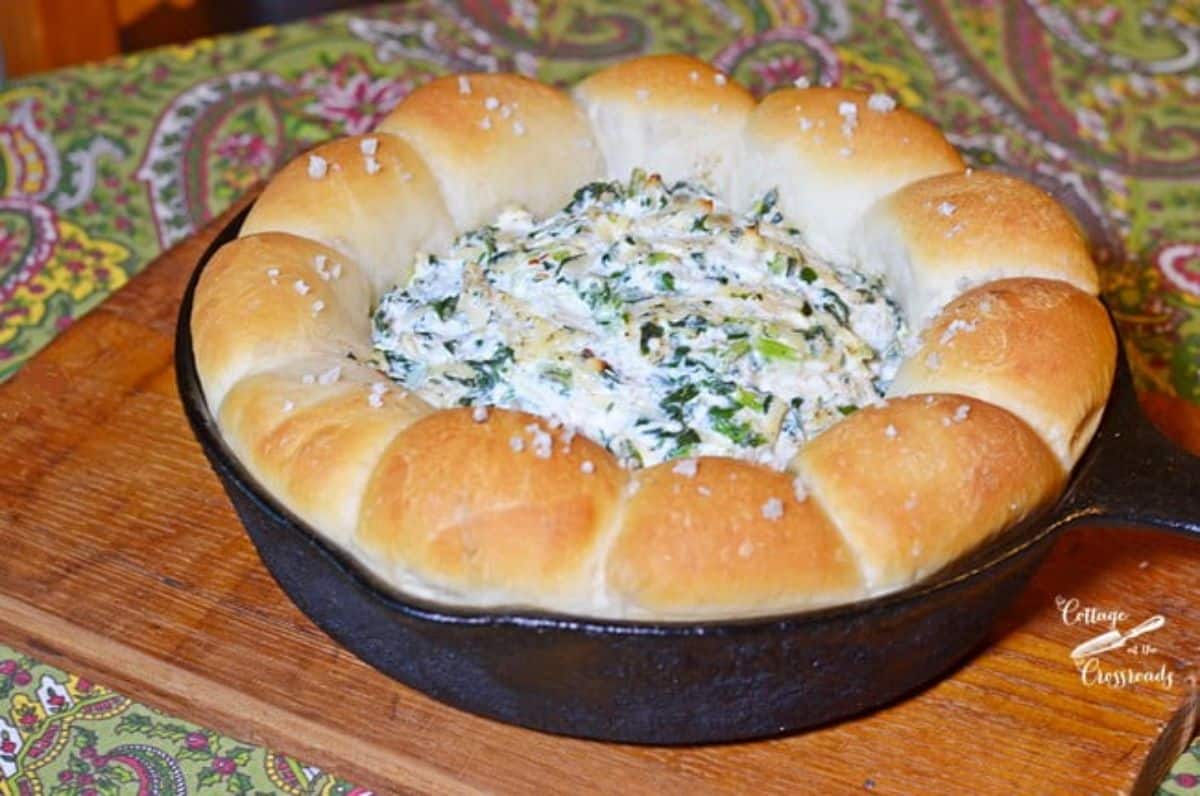 Rhodes frozen dinner rolls help expedite this dish for quicker cooking for your big event. Season and bake the rolls per the recipe instructions.
As the rolls bake, prepare the turnip dip. Combine softened cream cheese, turnip greens, sweet onion, grated Parmesan cheese, and the seasonings lips until smooth.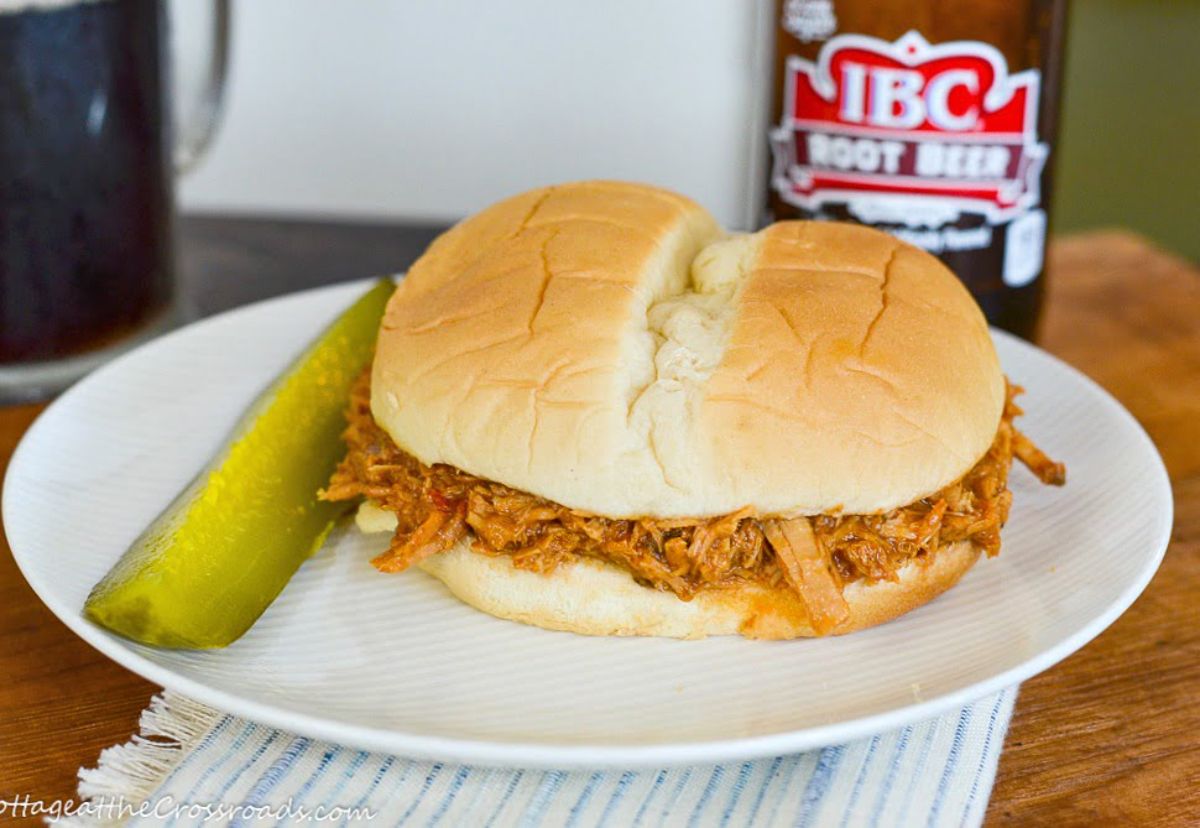 Pulled pork is a flavorful dish for large groups. The root beer barbecue sauce adds a depth of flavor unlike any other condiment you have tried! There is also root beer in the pulled pork for an enhanced flavor profile.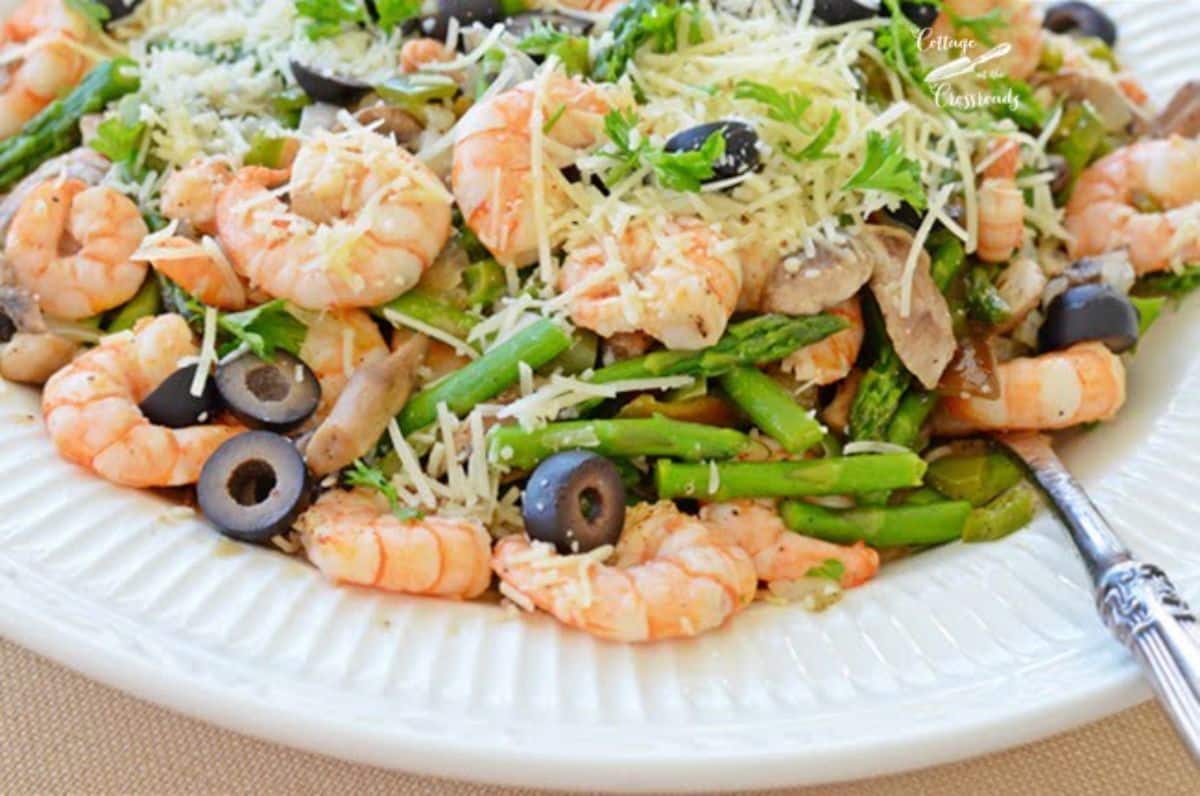 Grill up your favorite shrimp on skewers while you have some angel hair boiling on the stove. For added flavor, grill the asparagus, onions, red bell peppers, green bell peppers, and mushrooms as well.
Once you combine all the cooked ingredients, garnish with freshly grated Parmesan cheese. Remove all the tails and skin from the shrimp. Chop some fresh parsley as an additional fresh garnish.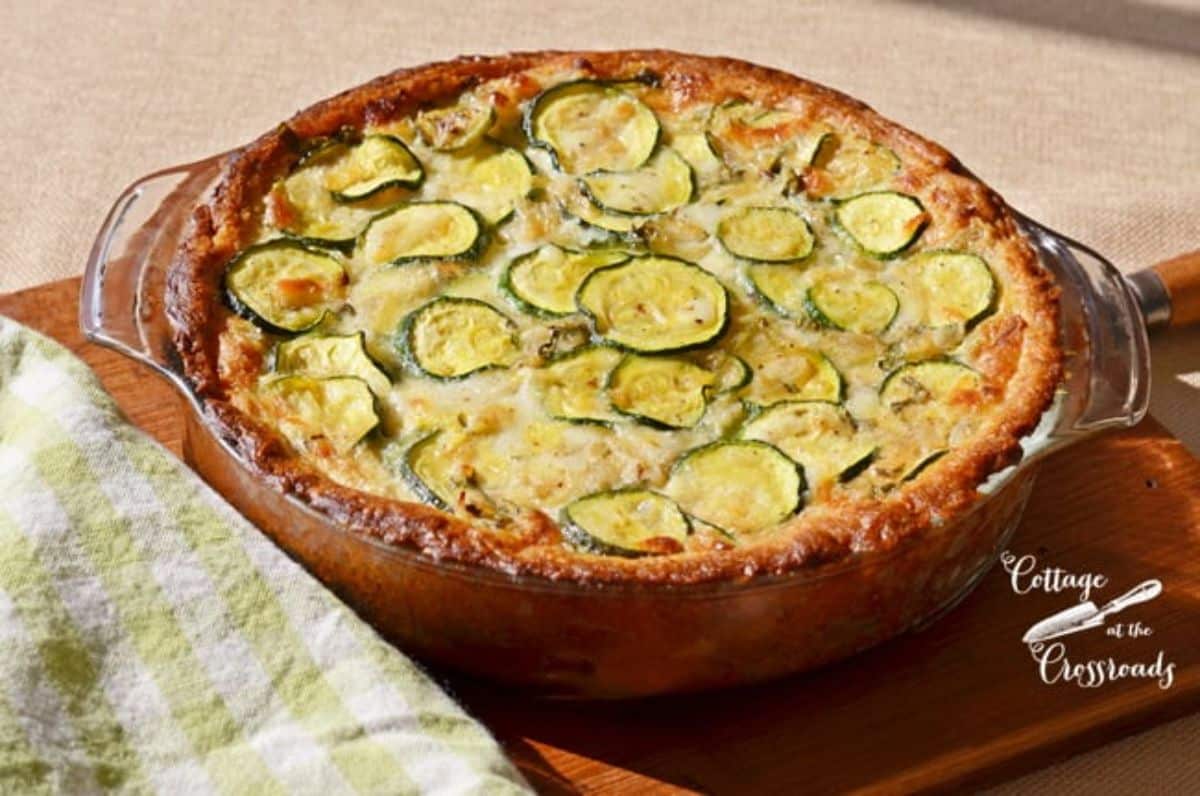 This vegetarian Italian zucchini pie is deliciously savory to please any large group. Zucchini, onions, crescent rolls, eggs, butter, mustard, mozzarella cheese, and the listed seasonings are all you will need!
Line a pie plate with the crescent rolls to act as the crust. Layer the mixed zucchini pie filling on top and bake for about 20 minutes at 375 degrees Fahrenheit.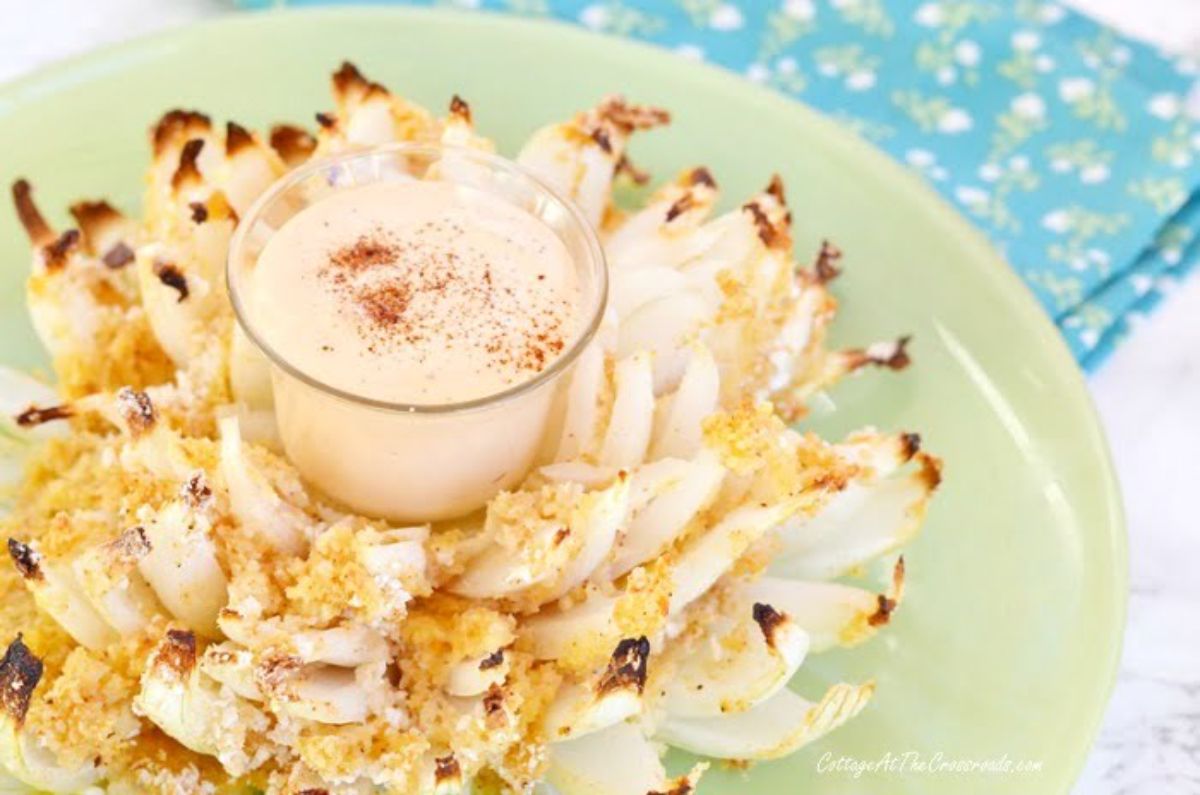 Rather than baking it in the oven, line some tin foil on your grill and have this blooming onion crisp up when grilling up some vegetable side dishes.
The Panko bread crumbs add a delightful crunch you may have never experienced with a blooming onion recipe. Cajun or Creole seasoning in the breading batter adds a dash of heat. Use your favorite Buffalo or wing sauce when making the dipping sauce for even more heat.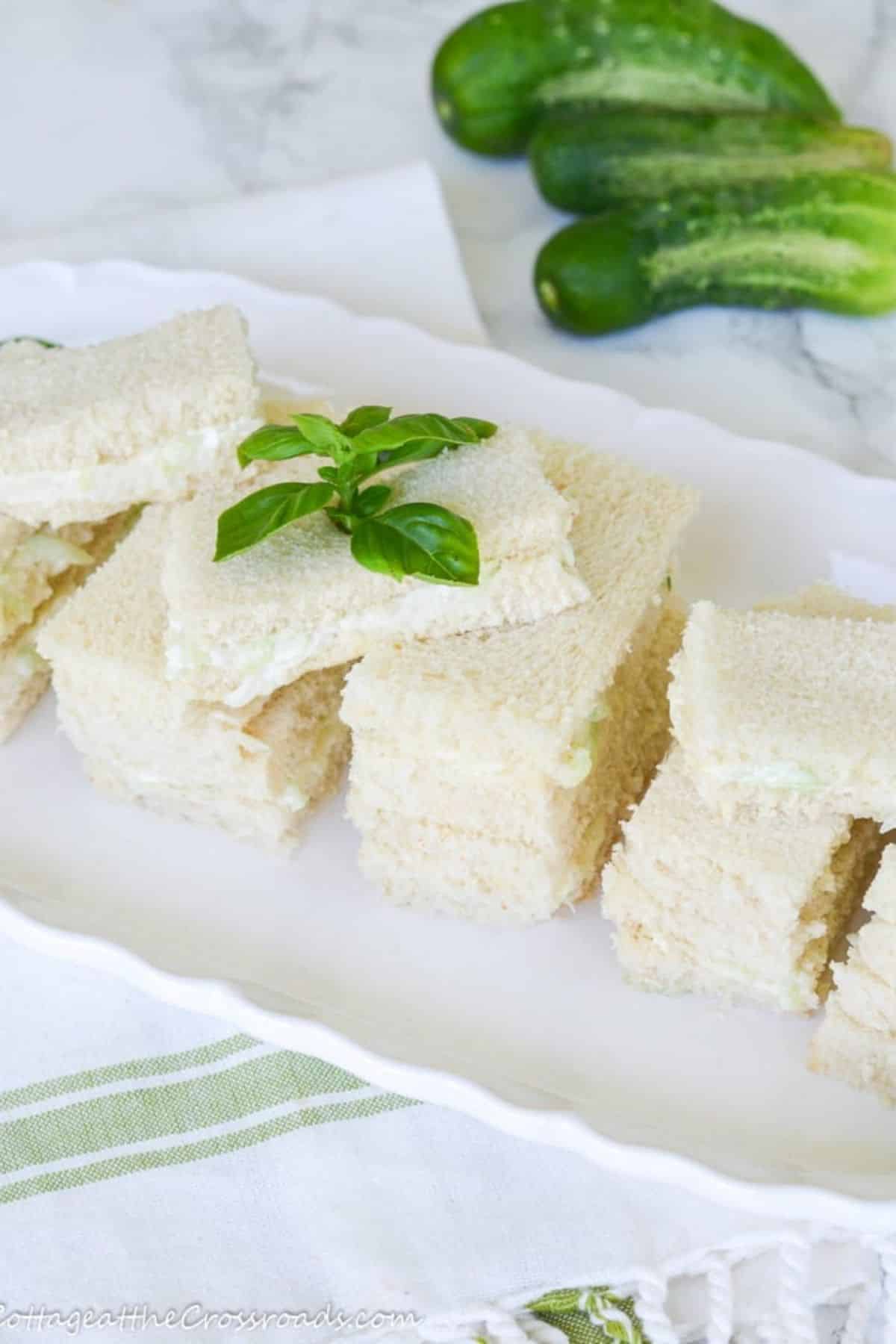 A cucumber sandwich spread is a simple yet delicious entertainment dish, especially if you are having a tea party.
Use pickling cucumber, cream cheese, white sugar, onions, mayonnaise, and seasonings to create a smooth and creamy sandwich spread for your favorite bread.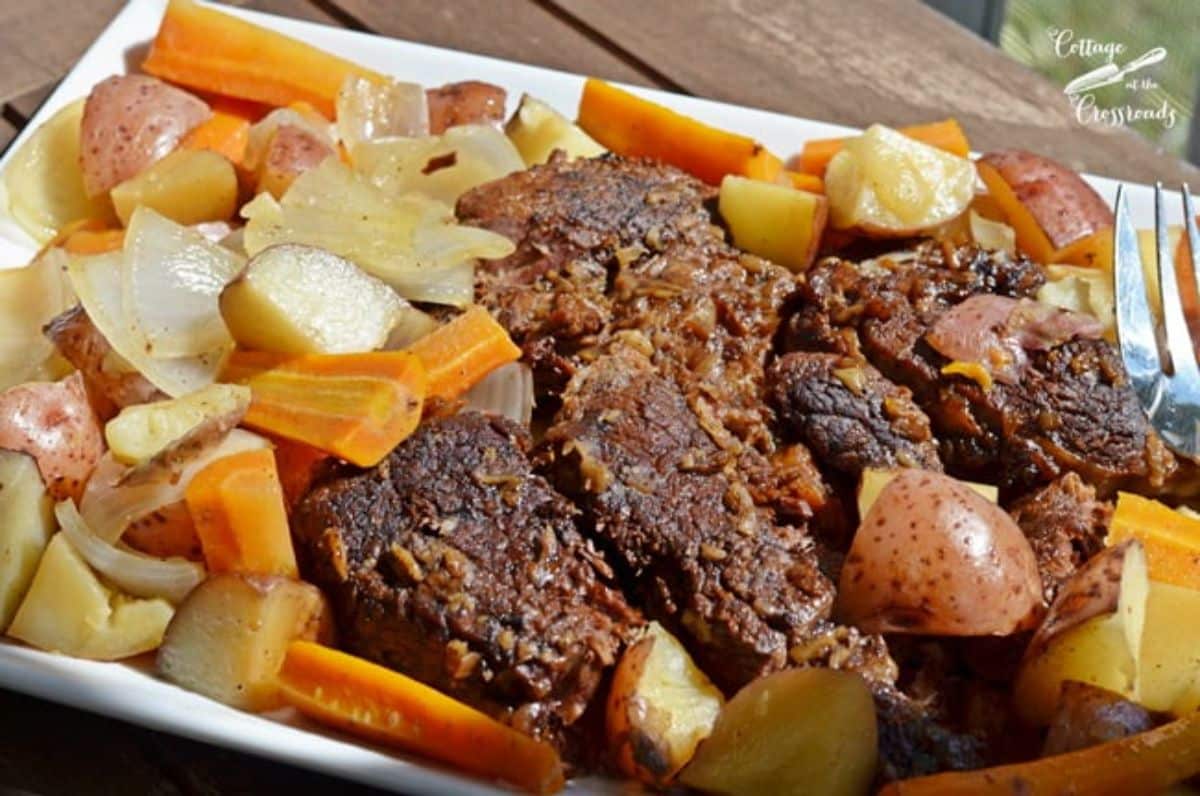 Pot roast is a great go-to dish for large gatherings happening in the fall. Hearty and healthy, your guests will be filled, and you can breathe a sigh of relief because of how easy it is to make.
Place beef chuck roast, chopped vegetables, and dry onion soup mix into a crockpot or slow cooker. Alternatively, you can simmer the pot roast low and slow on your stove until the chuck easily shreds.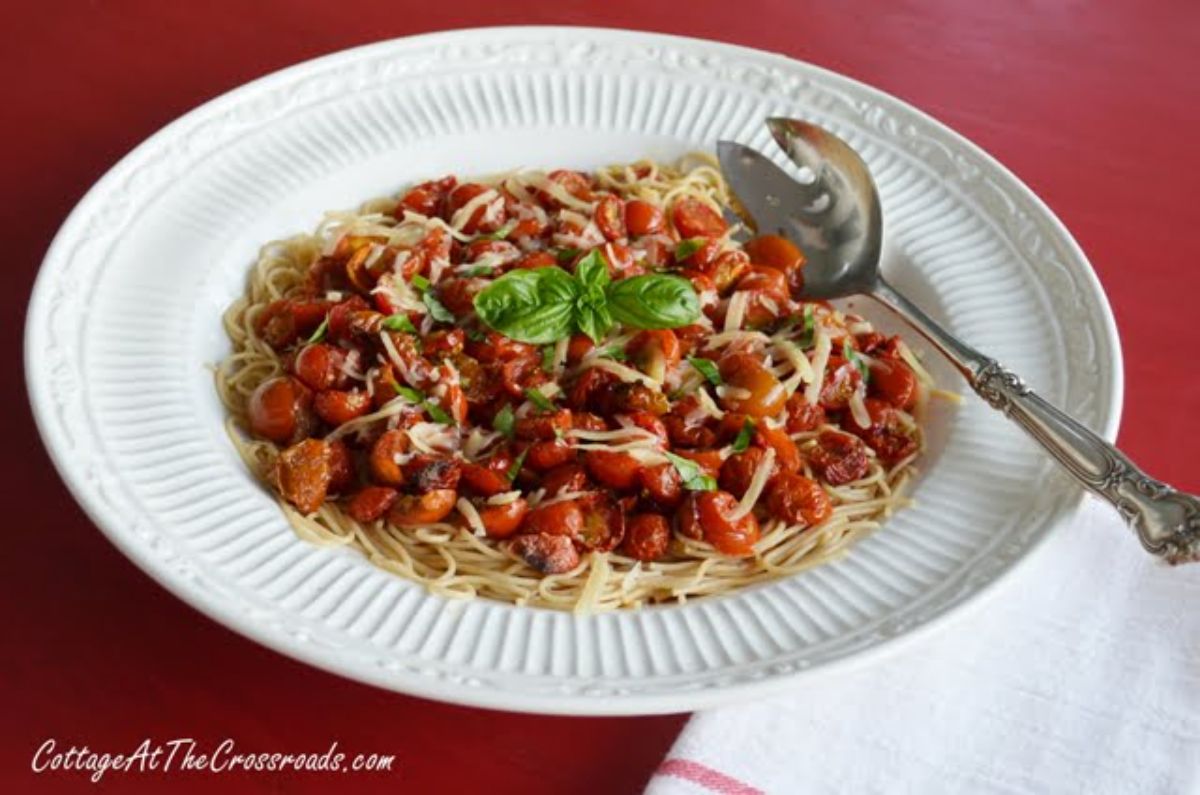 Nothing says filling like a pot of spaghetti. The roasted cherry balsamic tomatoes add a depth of flavor and texture, unlike other spaghetti dishes.
Rather than a sauce, the cooked balsamic tomatoes act as the dressing for the angel hair pasta. Garnish with your favorite Parmesan cheese and a sprig of fresh basil for every plate.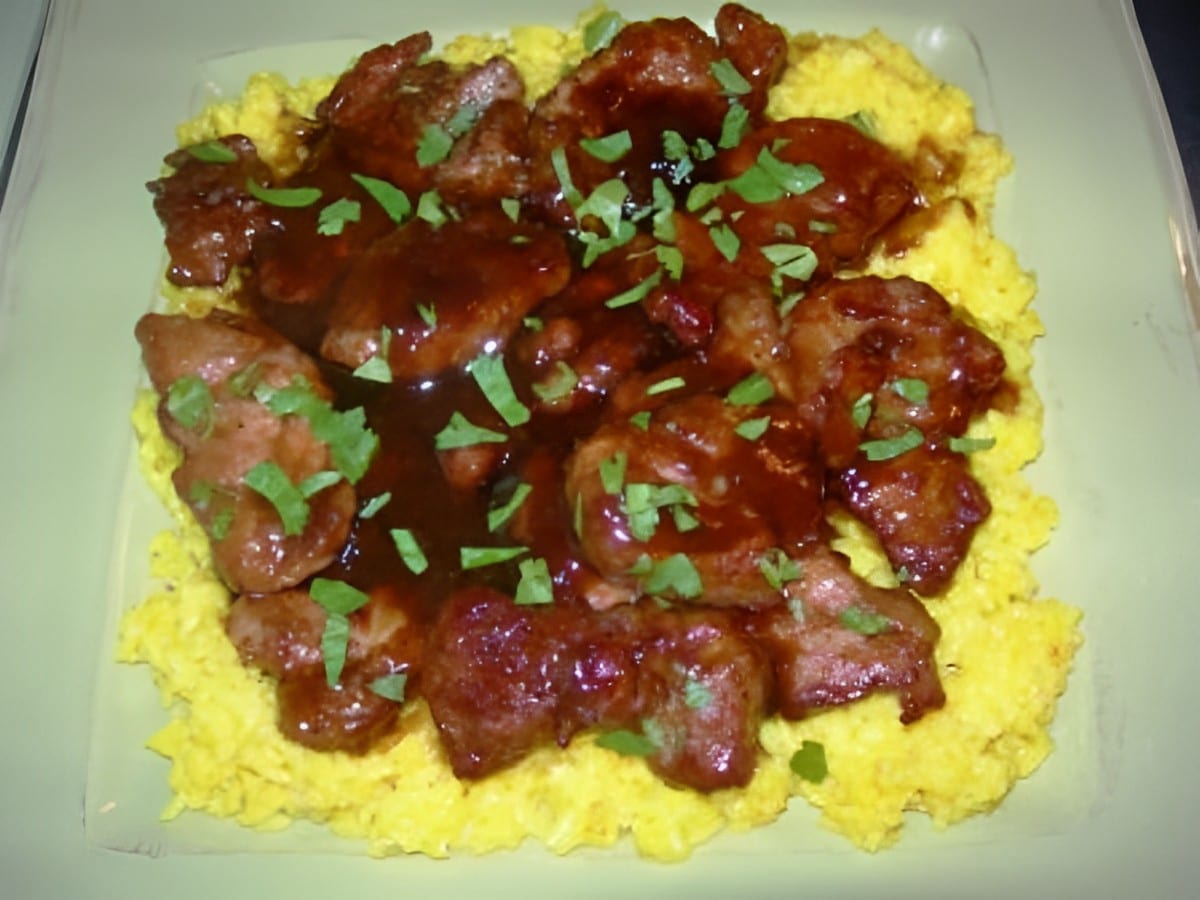 You start with a flavored pork loin to cut down on cooking time. Slice the pork loin into small medallions, season, and cover in flour. Cook them until they are well done. While the pork loin is frying up, cook the yellow rice per the package instructions until fluffy.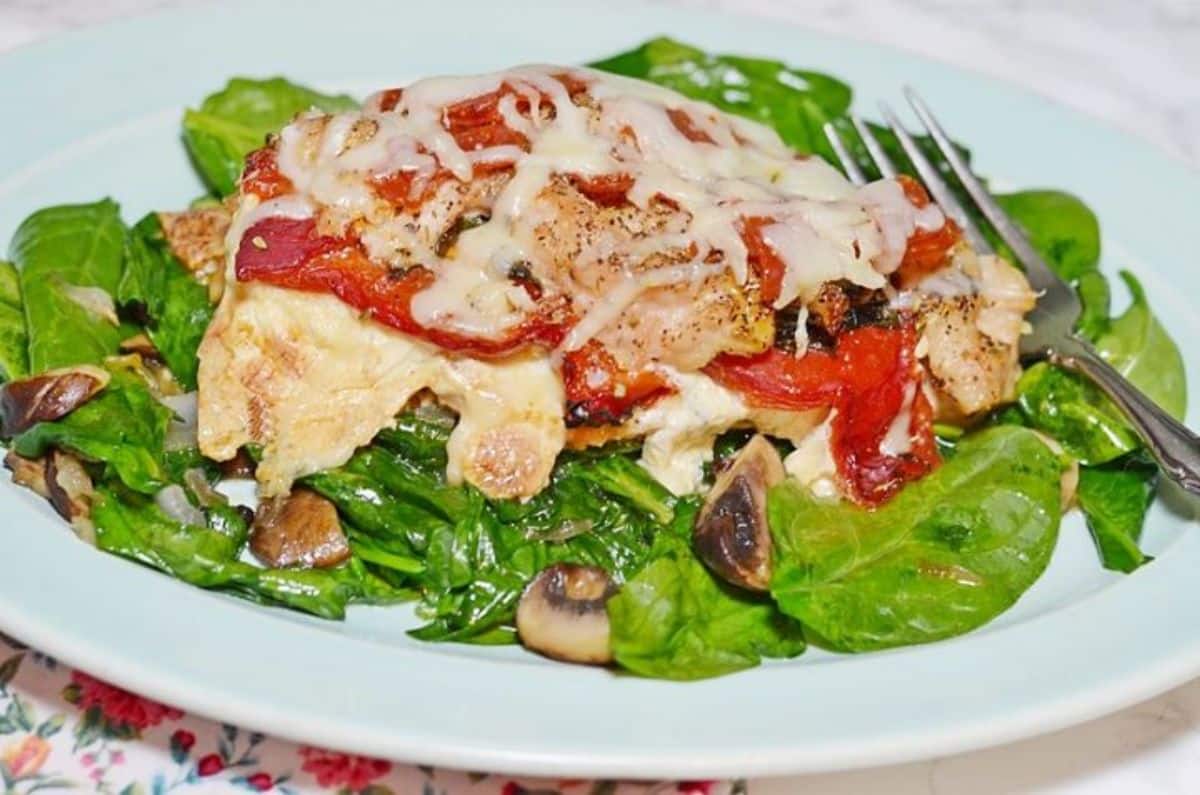 Chicken breasts are filleted, seasoned, and stuffed to perfection. The Italian seasoning and the mozzarella and red pepper stuffing integrate regional vibes that are delicious and satisfying for a large group of people for any occasion.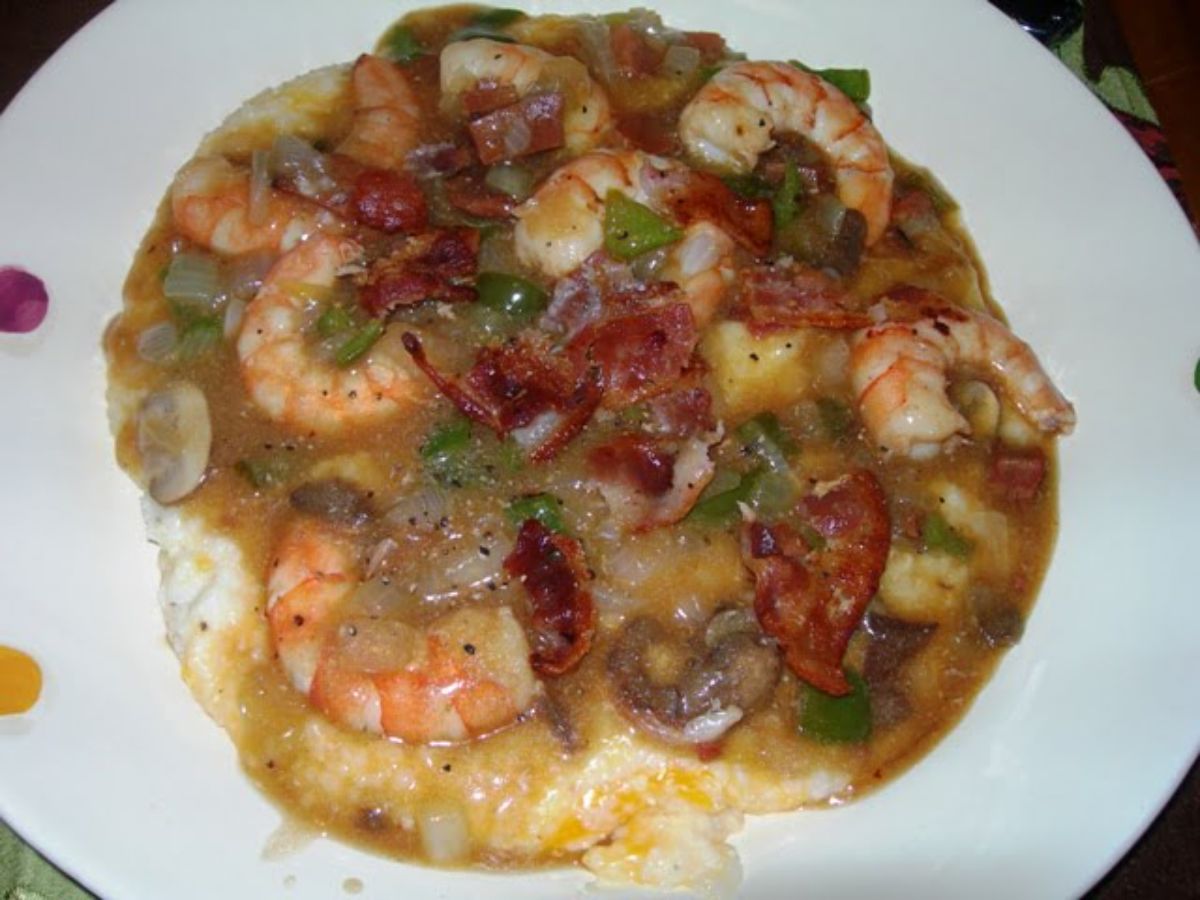 Bacon, shrimp, lemon juice, and white wine with soft and buttery grits make for a delicious dish to entertain a crowd. Use savory beef gravy for added flavor while simmering all the ingredients together.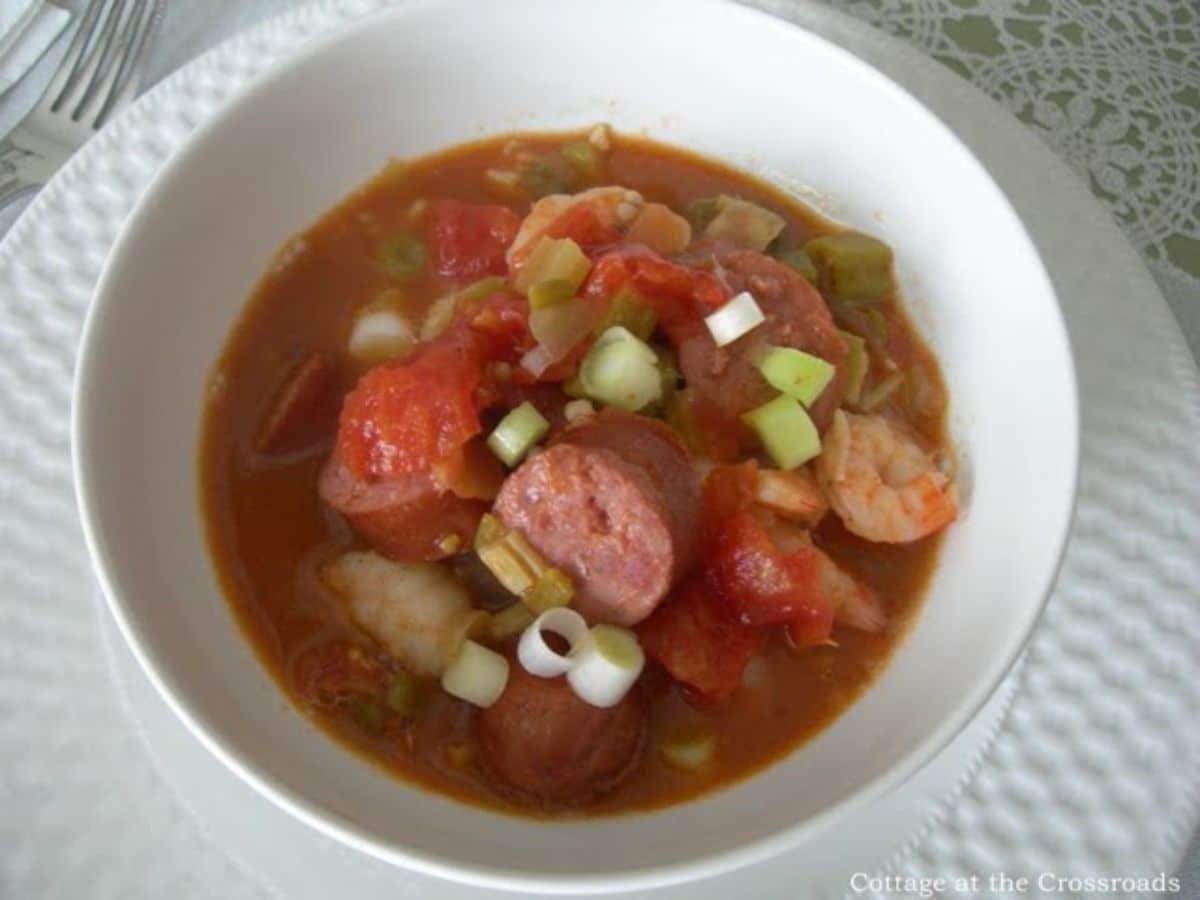 This Southern delight is sure to please your next group of party guests. Combine okra, shrimp, brown rice, green onions, diced tomatoes, and fresh vegetables and seasonings into a homemade shrimp stock.
For more flavor, purchase the shrimp with the shells and tails. Cook them as desired. Remove the shells and tails to include in your homemade shrimp stock.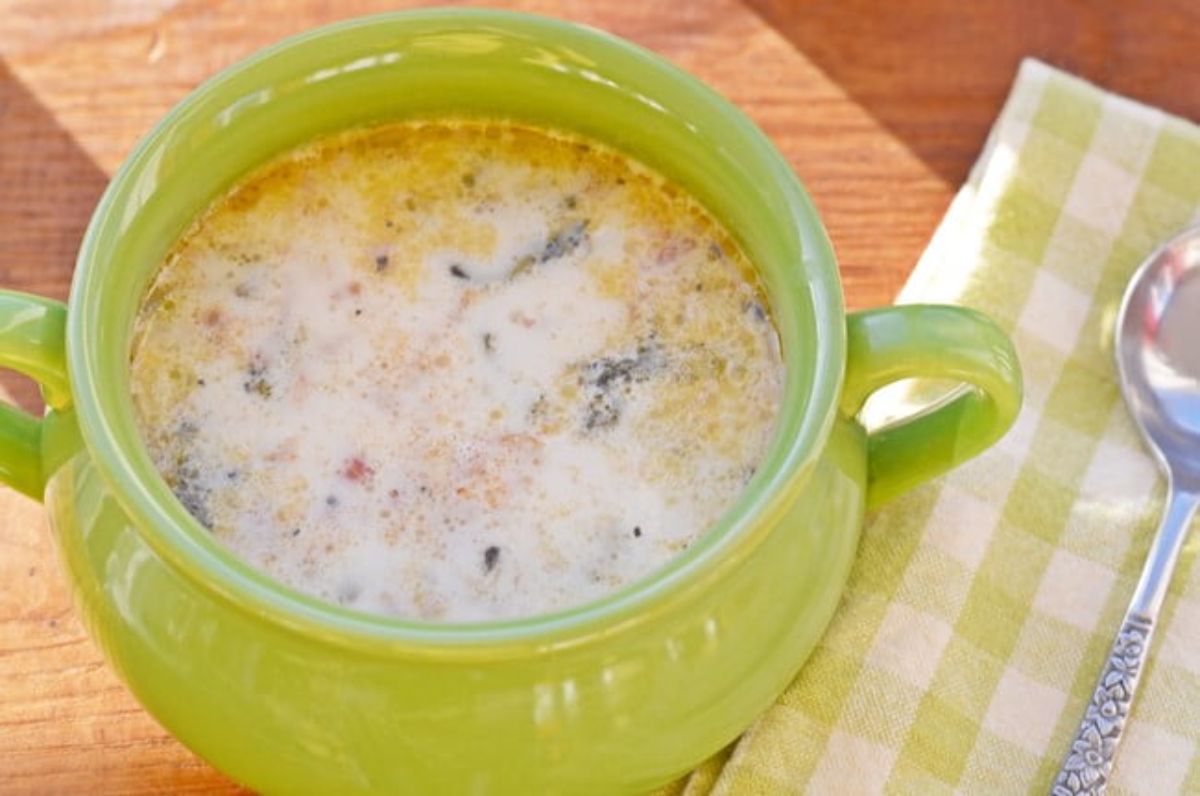 Mix kale, sausage, potatoes, celery, onion, evaporated milk, and other seasonings and soup ingredients for a flavorful Zuppa Toscana Soup.
Serve French bread on the side for a complete appetizer for a large crowd. Alternatively, you can serve it in a focaccia bread bowl for a great presentation.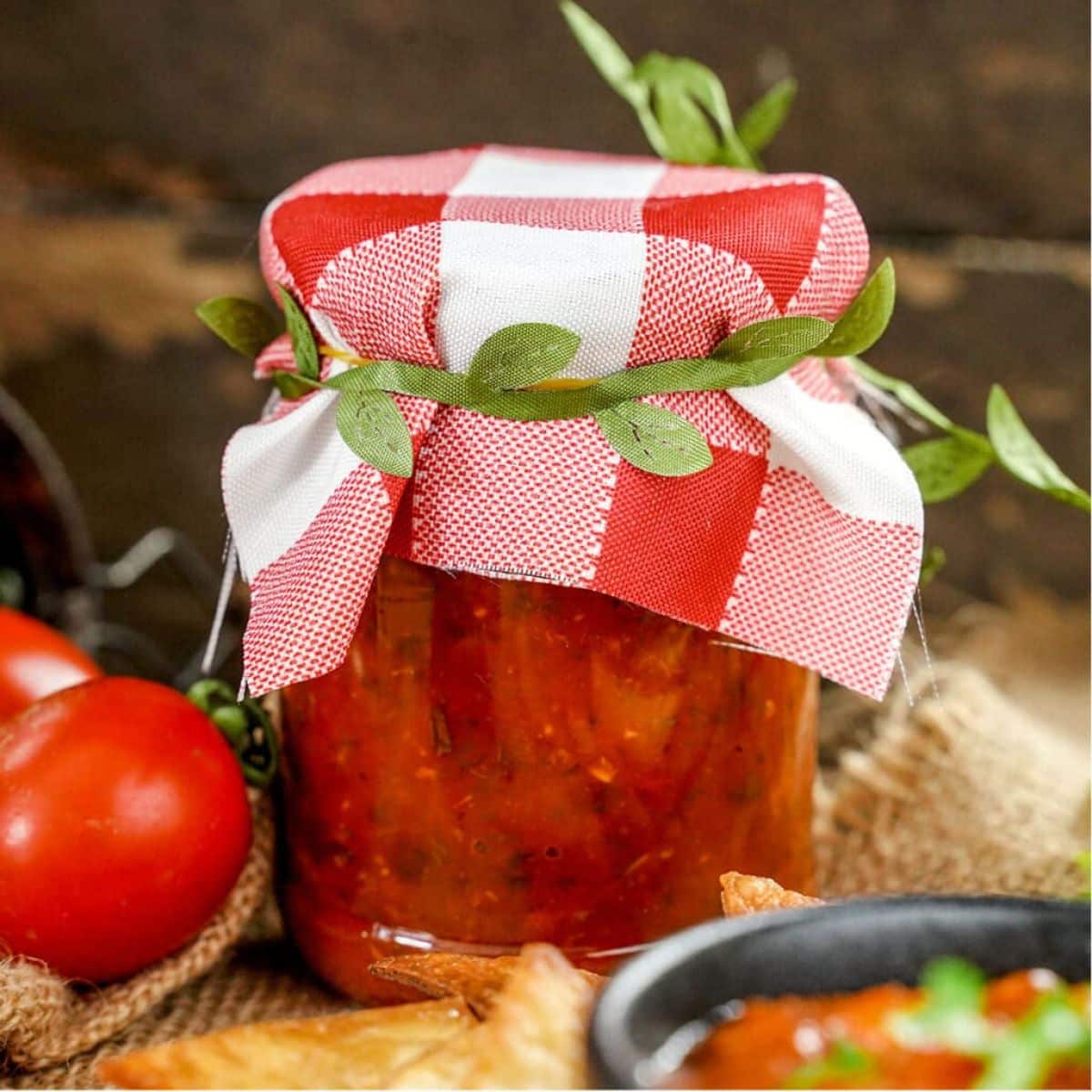 Make this homemade canned salsa ahead of time to have on hand for your next entertainment endeavor. Place tomatoes, tomato paste, onions, green pepper, garlic cloves, cumin, canning salt, and other ingredients in a food processor.
Simmer the mixture on the stove for 20 minutes before canning and storing it for future use. Pair with tortilla chips as an appetizer platter or as a condiment for tacos to entertain a crowd.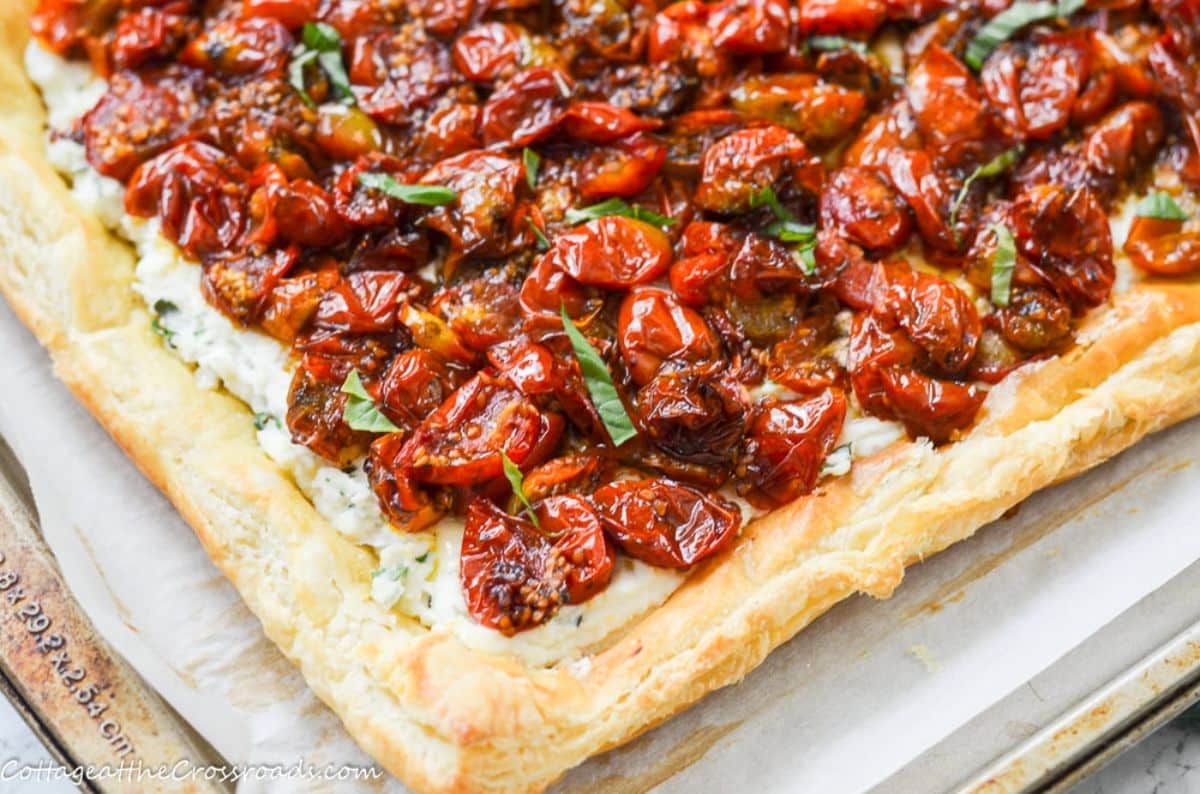 Roast the tomatoes over the charcoals on a grill for a smokier flavor. Use frozen puff pastry for faster preparation of the tart. Balsamic vinegar and goat cheese enhance the Italian influence behind the tart.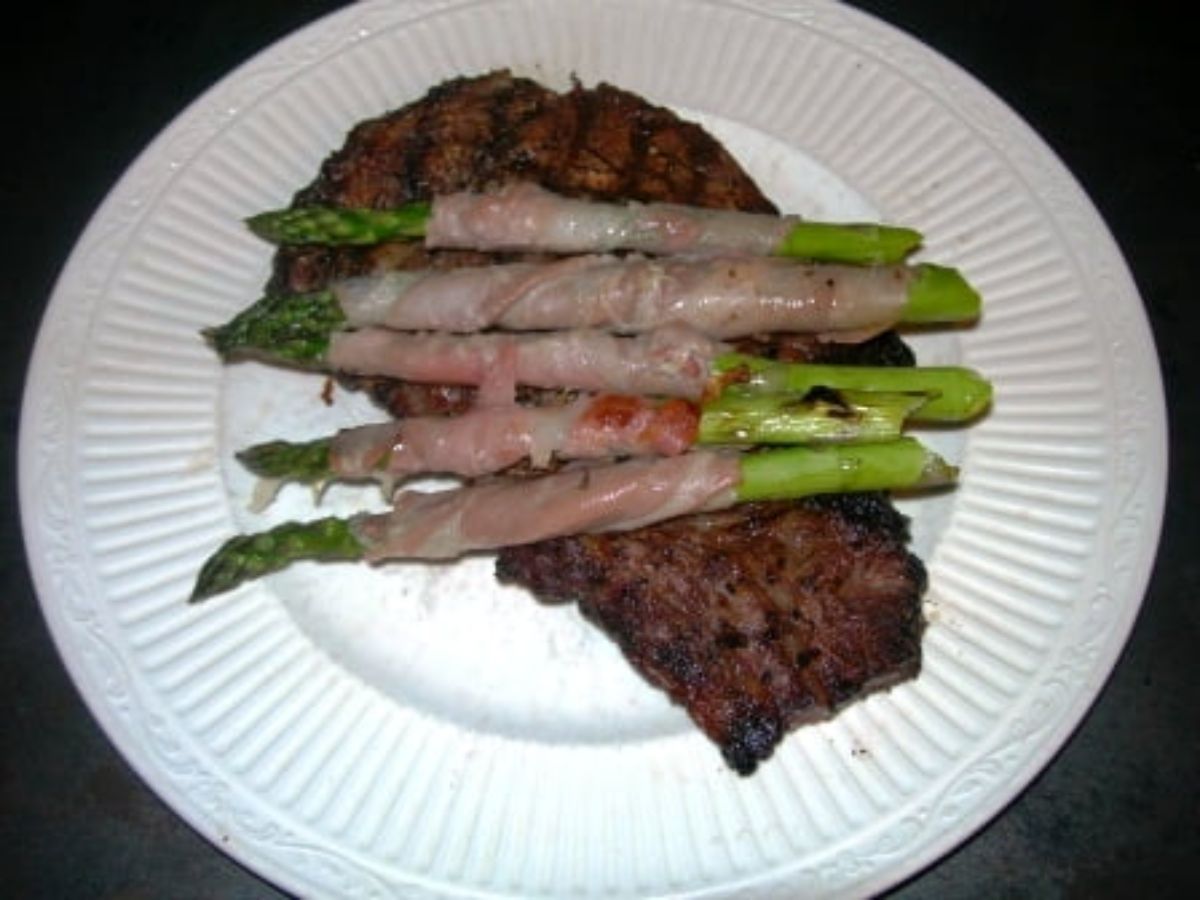 The earthy asparagus and salty prosciutto make a great combination for this appetizer platter to please a crowd. Prepare the asparagus as instructed, and wrap each one with a piece of prosciutto. Grill them for five minutes. Shred fresh Parmesan cheese as a garnish.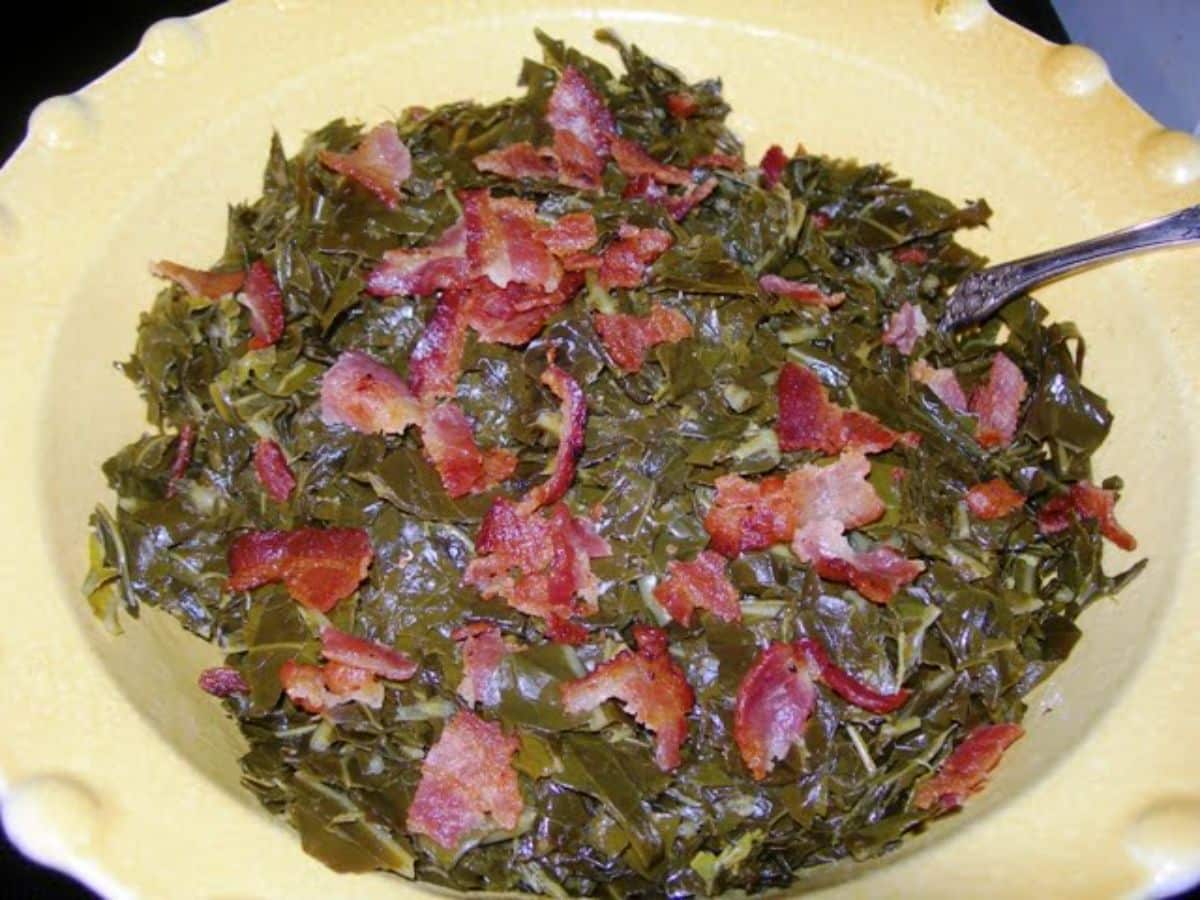 Especially when entertaining a large group during the holiday season, you can't go wrong with these collard greens. Boil and cook down the fresh collard greens.
Add cooked bacon or ham and vinegar with the other ingredients for a briny, punchy side dish.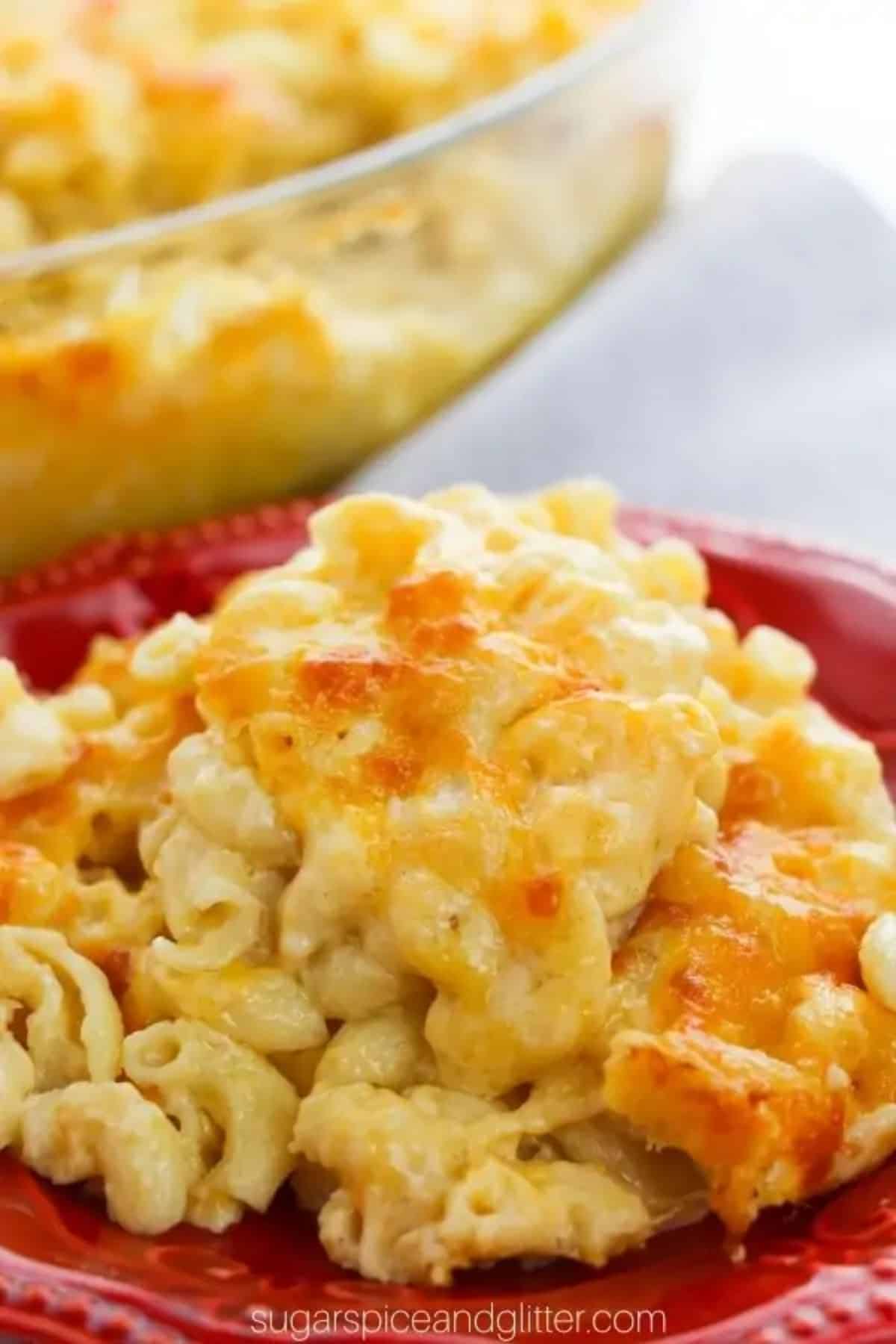 Southern baked mac and cheese is a warm, hearty, soulful dish with cheesy goodness. For more flavor, blend two or more cheeses among the four cups that you need for the recipe.
Make this first thing in the morning. Keep it warm in your oven before serving for optimal flavor and freshness.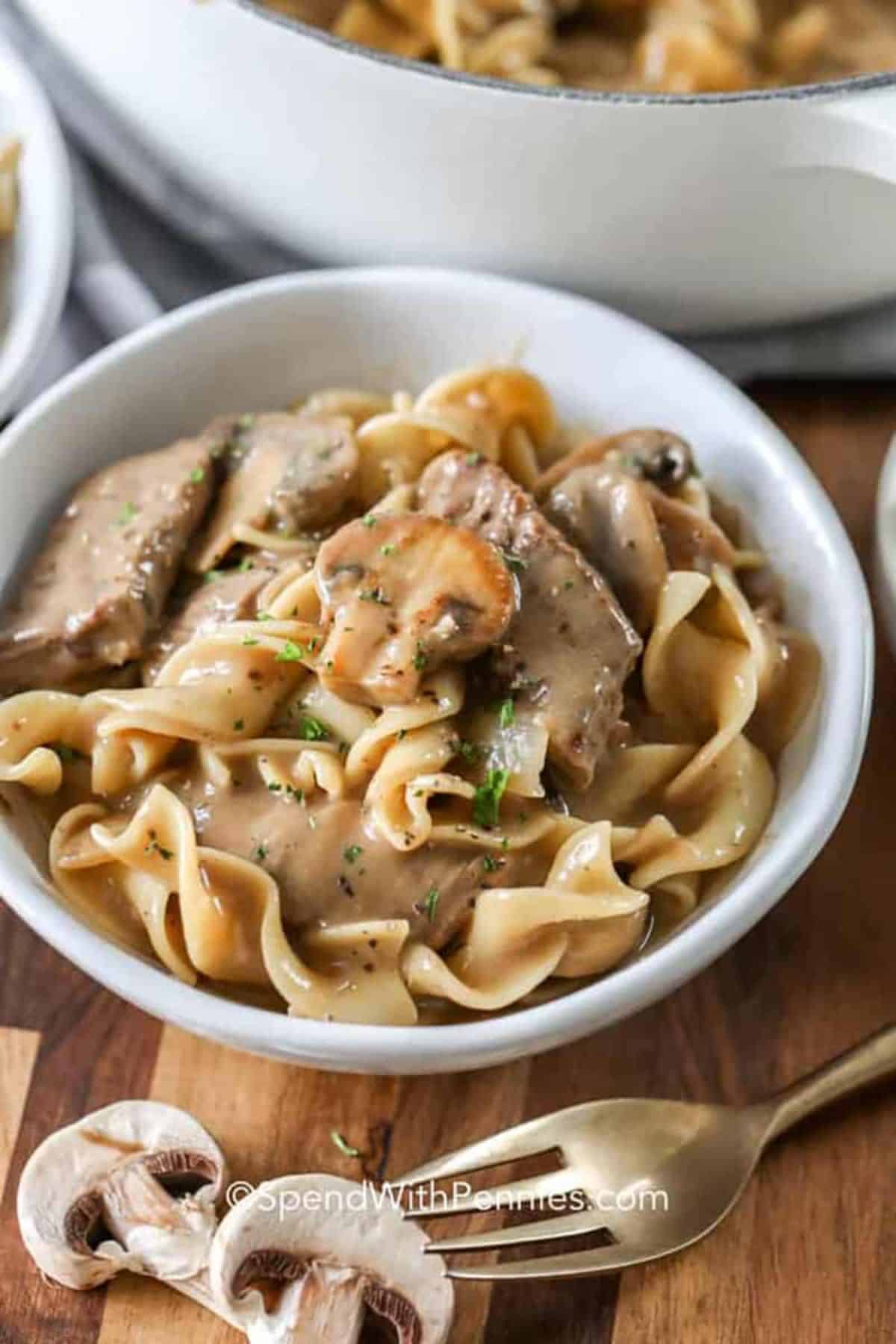 Beef stroganoff is a savory pasta dish with sirloin steak, onions, mushrooms, and sour cream. Cook the sirloin steam and add in the sauce ingredients. Simmer the egg noodles in this mixture until they are soft to enhance overall flavor.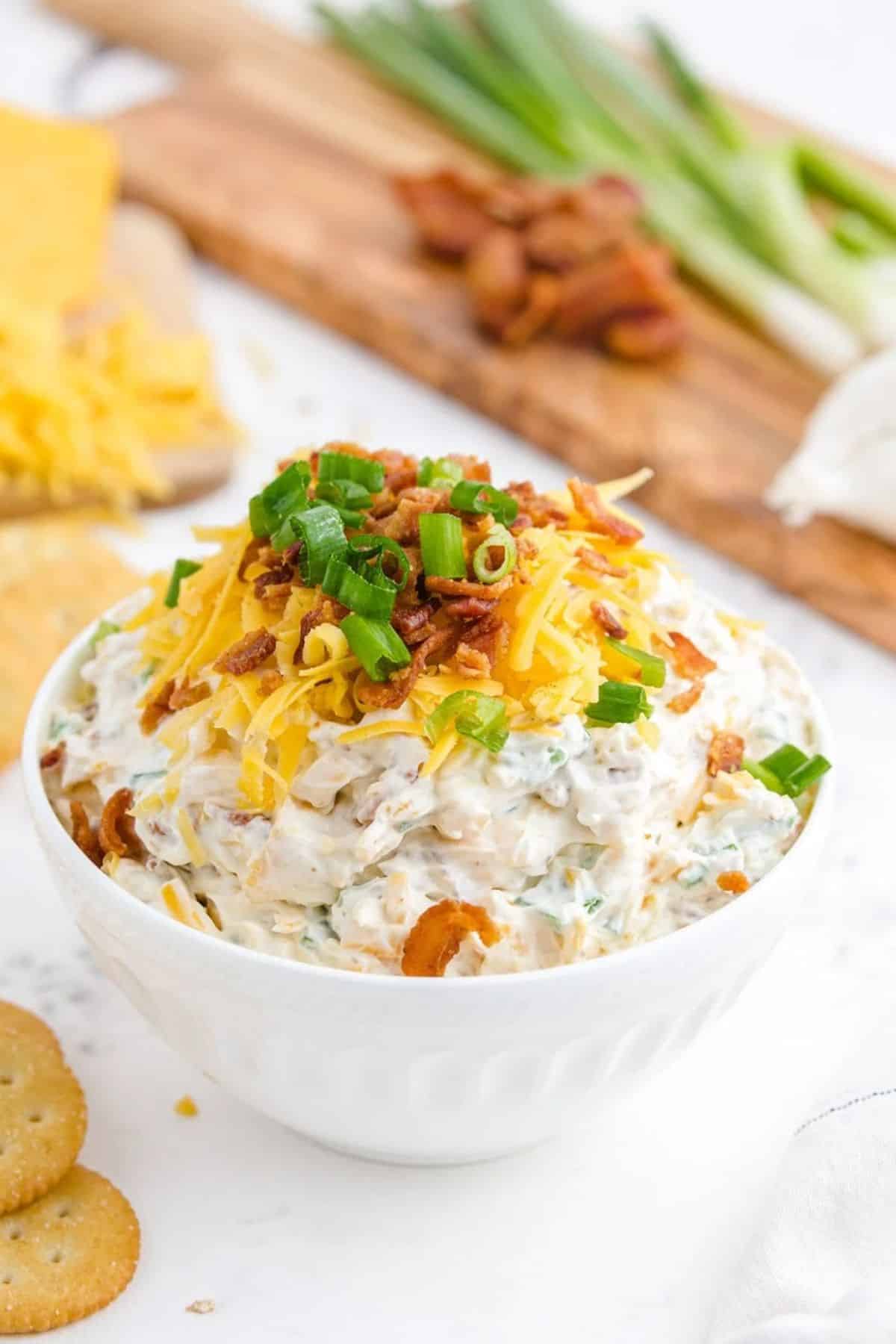 Here's another delicious dip recipe sure to please everyone at your next cookout. It includes cream cheese, mayonnaise, green onions, cheddar cheese, garlic paste, and cooked bacon.
The dip takes only five minutes to prepare in a blender. Serve with an appetizer platter of crackers, celery, carrots, and tortilla chips for dipping.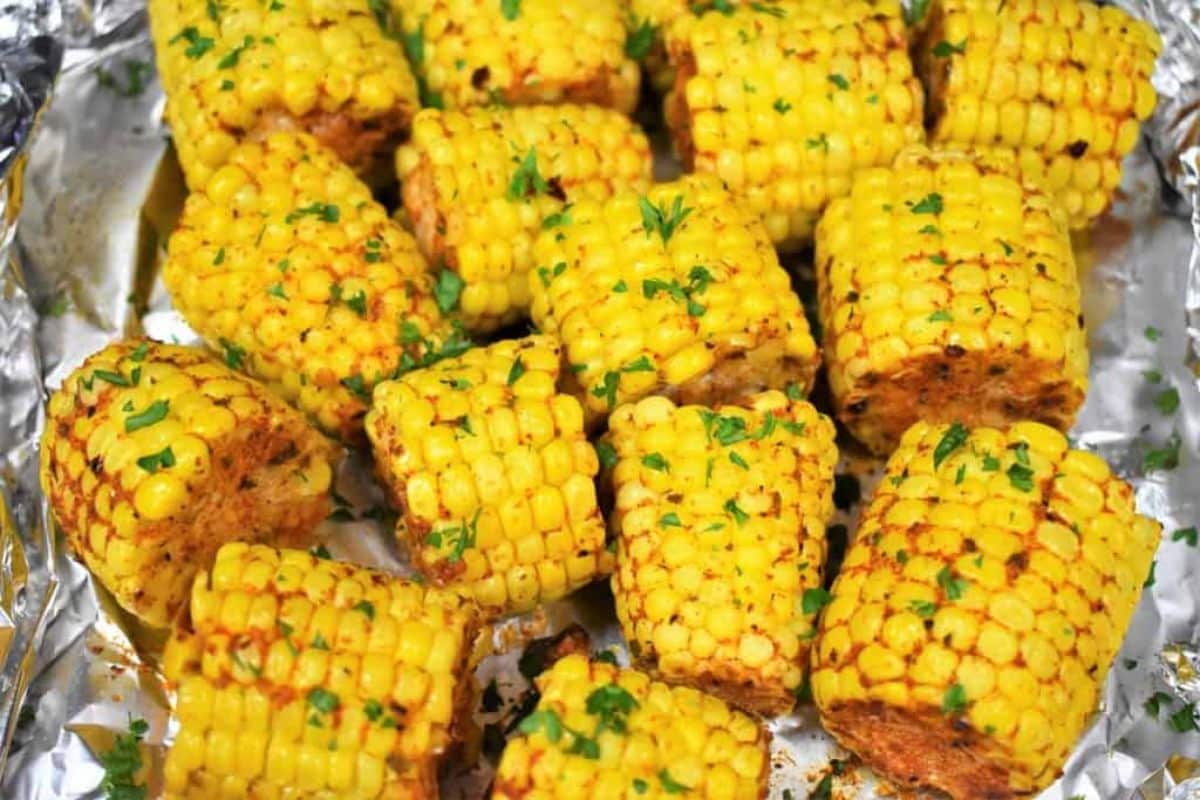 Grill up some corn on the cob and chop them into quarters for small sides, perfect for a cookout crowd. Season with salt, pepper, garlic, fresh parsley, red pepper flakes, and other ingredients listed before placing them on the grill.
All they need is five minutes, turning them occasionally for even cooking.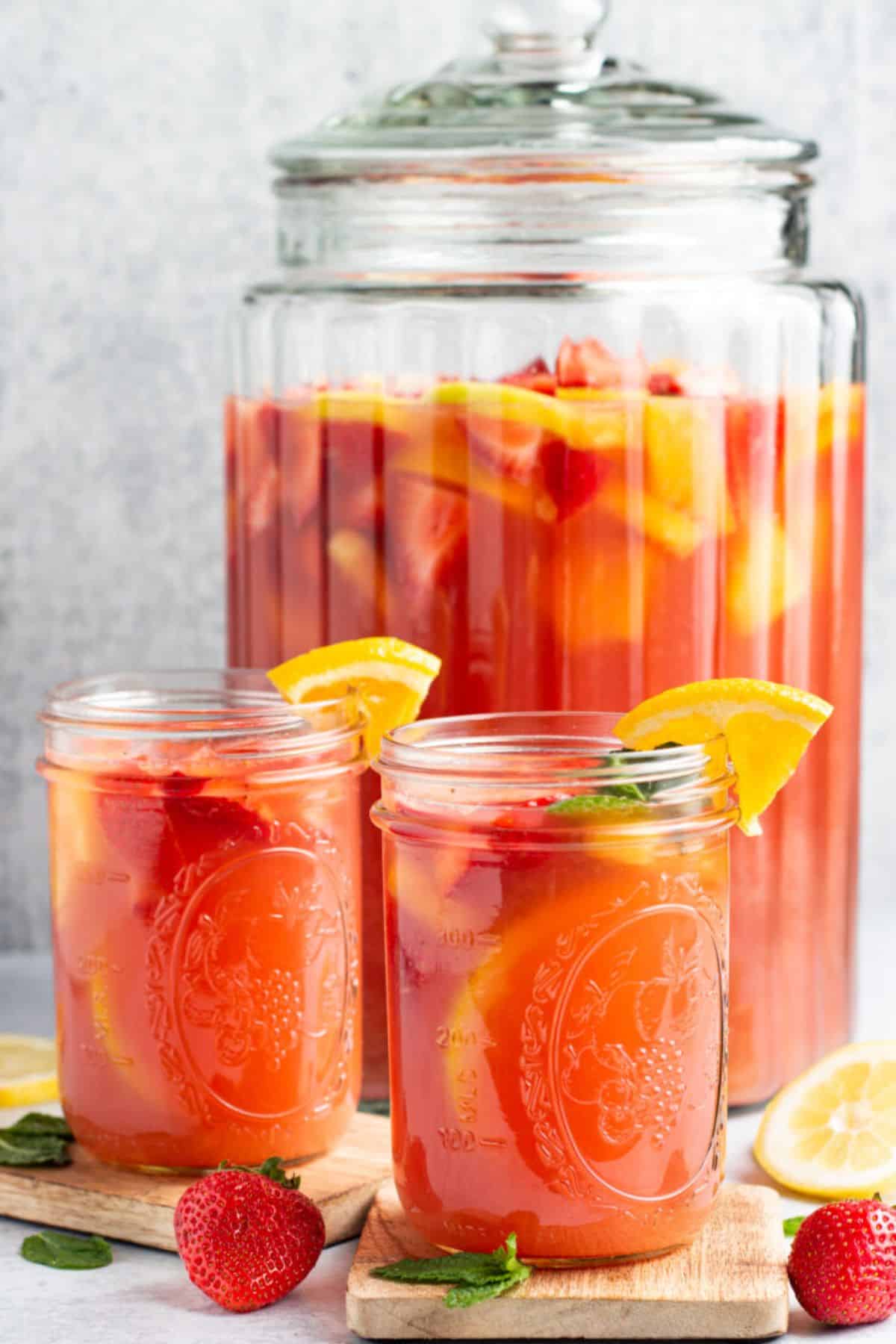 This spiked fruit punch is a fruity, adults-only drink that will be a hit at your cookout, so be sure the kids have their Kool-Aid! Fresh oranges, pineapple lemons, and strawberries make it look like a sangria.
Splash in orange juice, fruit punch, cranberry juice, sparkling water, vodka, rum, triple sec, and fresh mint leaves. Let the drink sit in the fridge for a few hours to marry the flavors.
If you want everyone of all ages to enjoy this drink, omit the rum, triple sec, and vodka, and add a little more sparkling water or juice.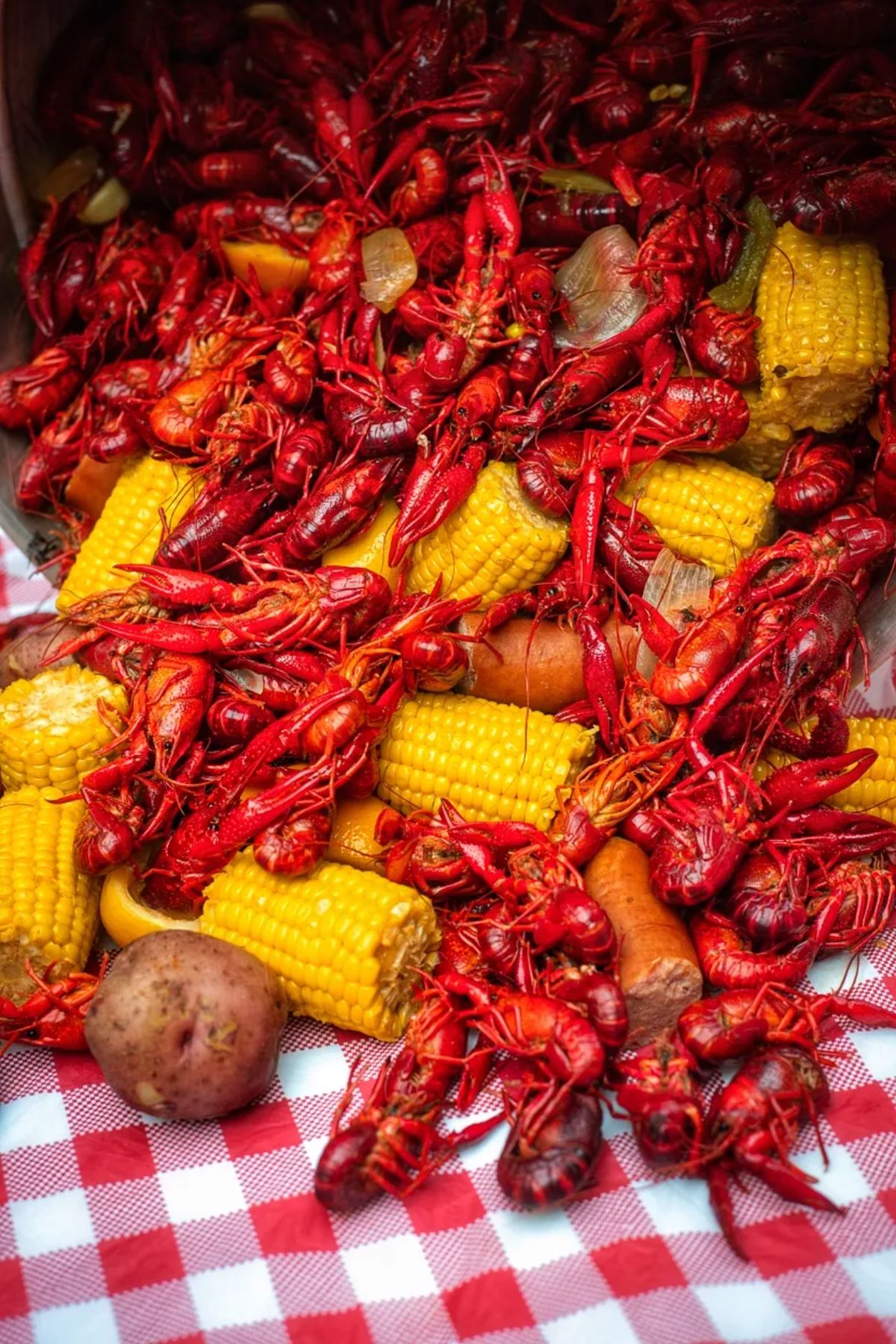 This recipe is definitely for a crowd! Soak 30 pounds of crawfish for about a half hour in a cooler to easily remove the dirt. Rinse to make sure they are clean.
Add the crawfish, shrimp, and crab boil seasonings with chicken bullion, vinegar, celery, potatoes, garlic, sausage, and other ingredients. Let everything cook for at least a half hour before draining the liquid and serving.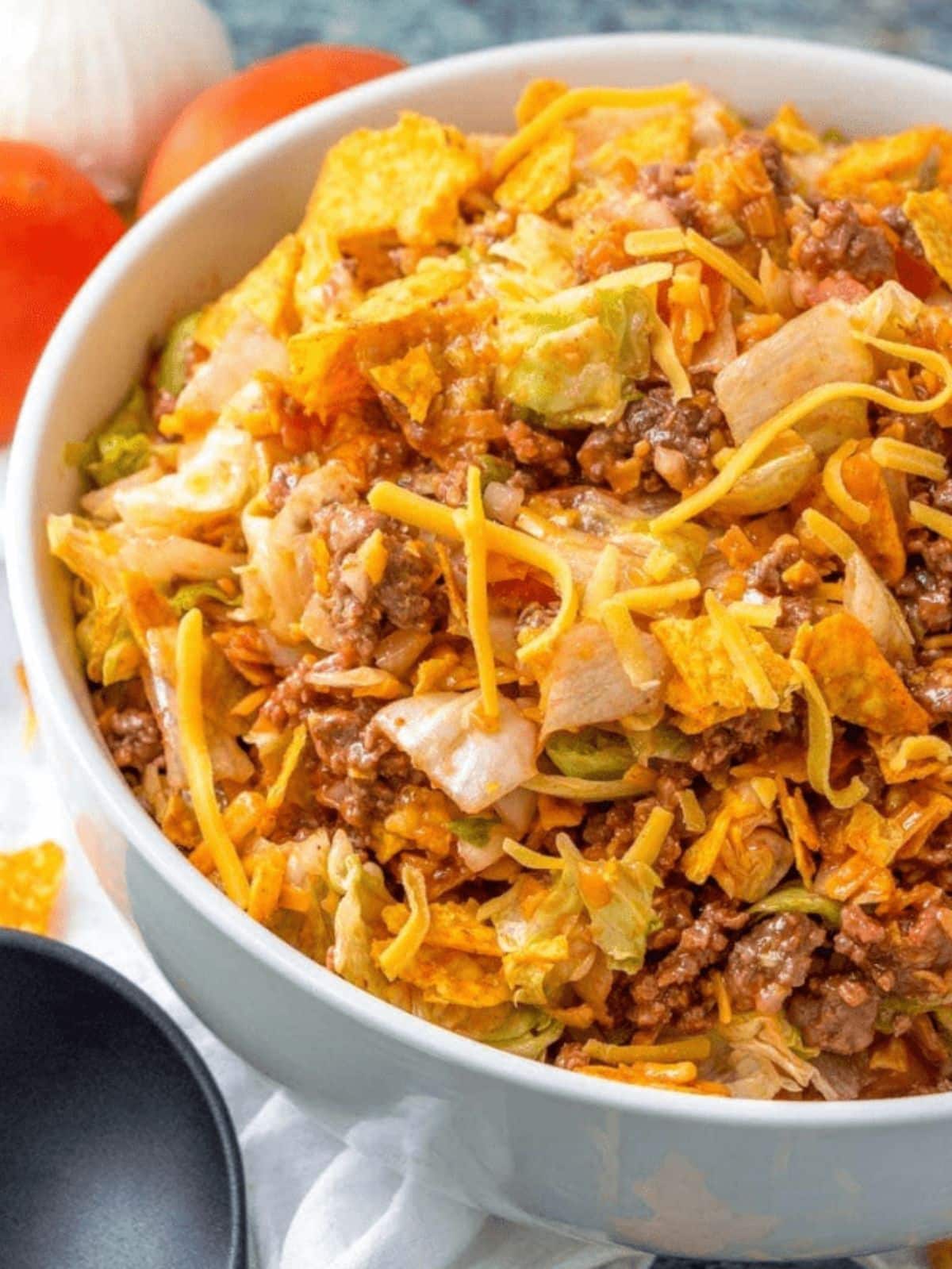 Dorito taco salad puts a new spin on an old classic. Mix the Doritos, iceberg lettuce, seasoned taco meat, onions, tomatoes, cheddar cheese, and other desired taco fixings into a large bowl for an easy, flavorful salad.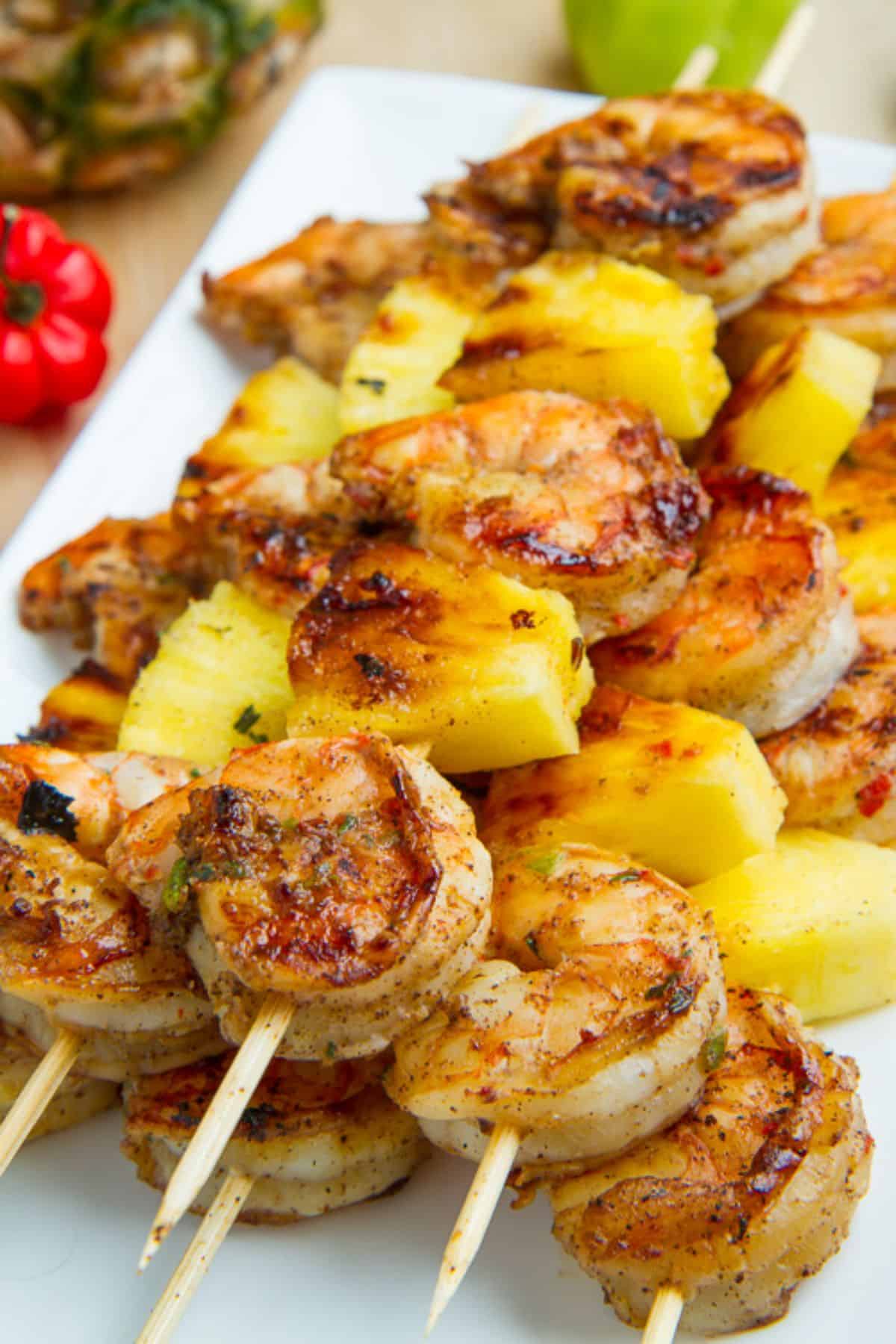 Soak the wooden skewers so they do not catch fire on the grill. Layer the jerk shrimp and diced pineapples in a pattern on each skewer. Cook until there is a char on them and the shrimp is thoroughly done.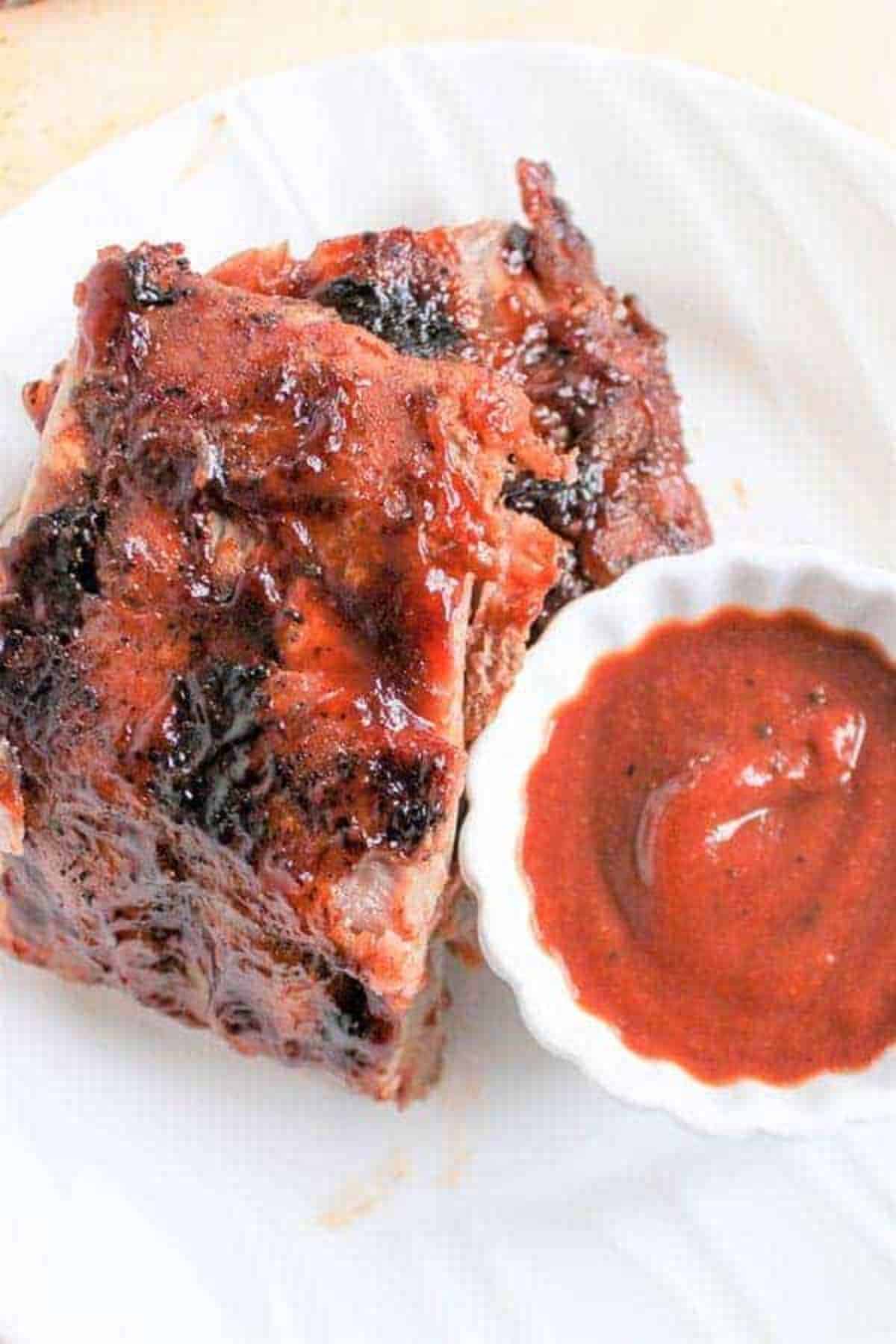 Follow the instructions for the dry rub and let it sit on the ribs for a while before grilling. Have your favorite barbecue sauce to coat on the ribs while they are grilling.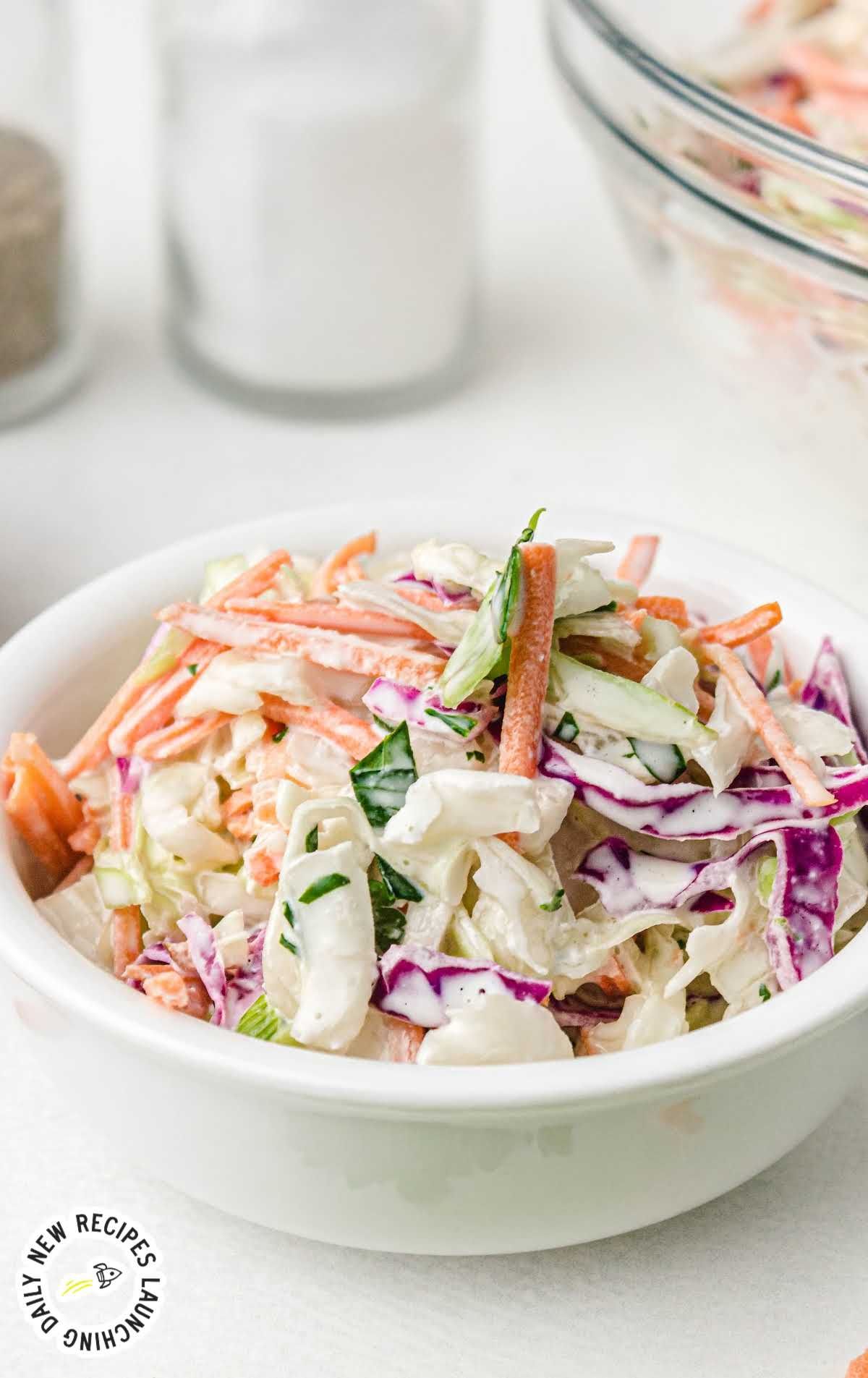 Coleslaw is a great side dish for pulled pork or baby back ribs. Combine a bag of coleslaw mix with mayo, apple cider vinegar, sugar, parsley, green onions, and shredded carrots. Let it set in the fridge for a few hours for the flavors to marry.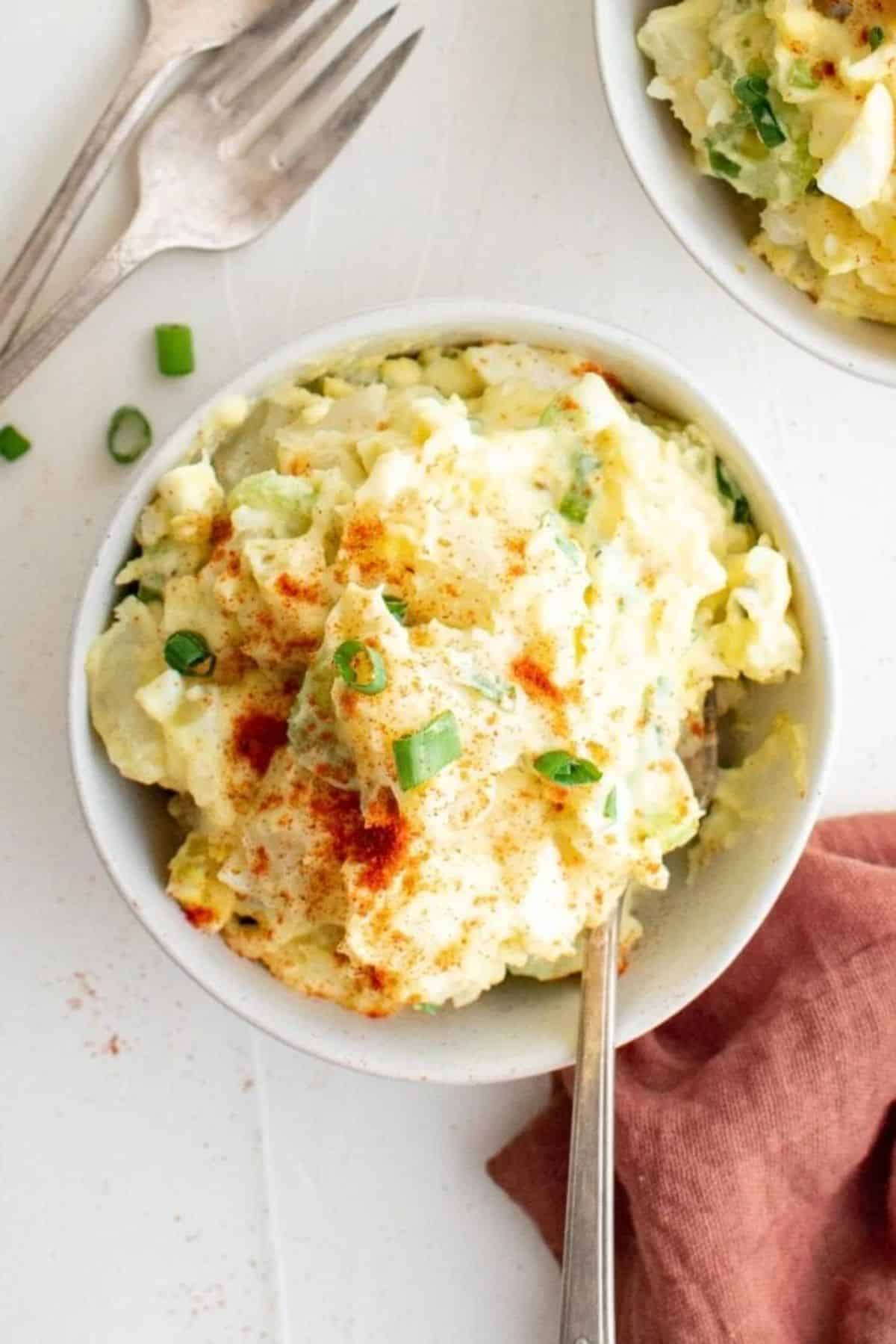 Potatoes are delicious comfort food that is cost-effective enough to make for a large cookout crowd. Make this the day before so you have time to prep other dishes for your cookout.