Meatloaf is a popular way to reuse leftovers, but it's also a staple in many families that enjoy this delicious and hearty dish for its savory mixture of spices.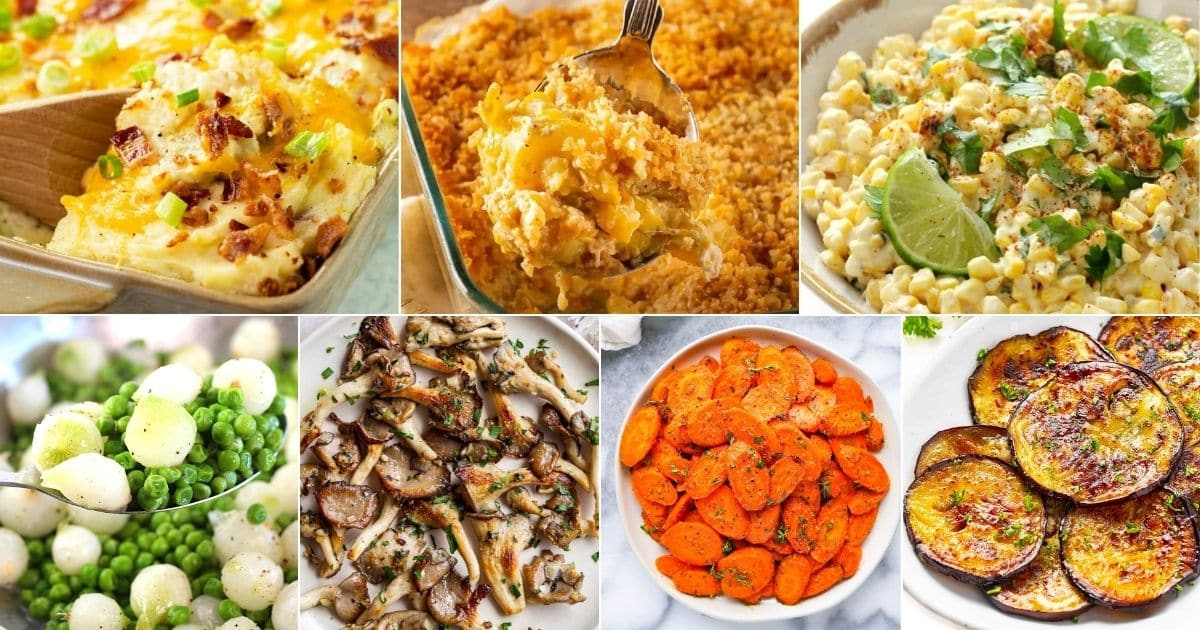 What sides go with meatloaf? From mashed potatoes to glazed carrots, you can serve a wide range of side dishes that will complement your meatloaf.
Contents
1. Warm German Potato Salad With Bacon
This warm potato salad is a tasty take on the classic meat and potato combination. It's quick and easy to make, and the bacon will introduce a whole new dimension to the meal. The secret is to add a few tablespoons of sugar to bring out the sweet taste of the bacon.
2. Garden Pea Fritters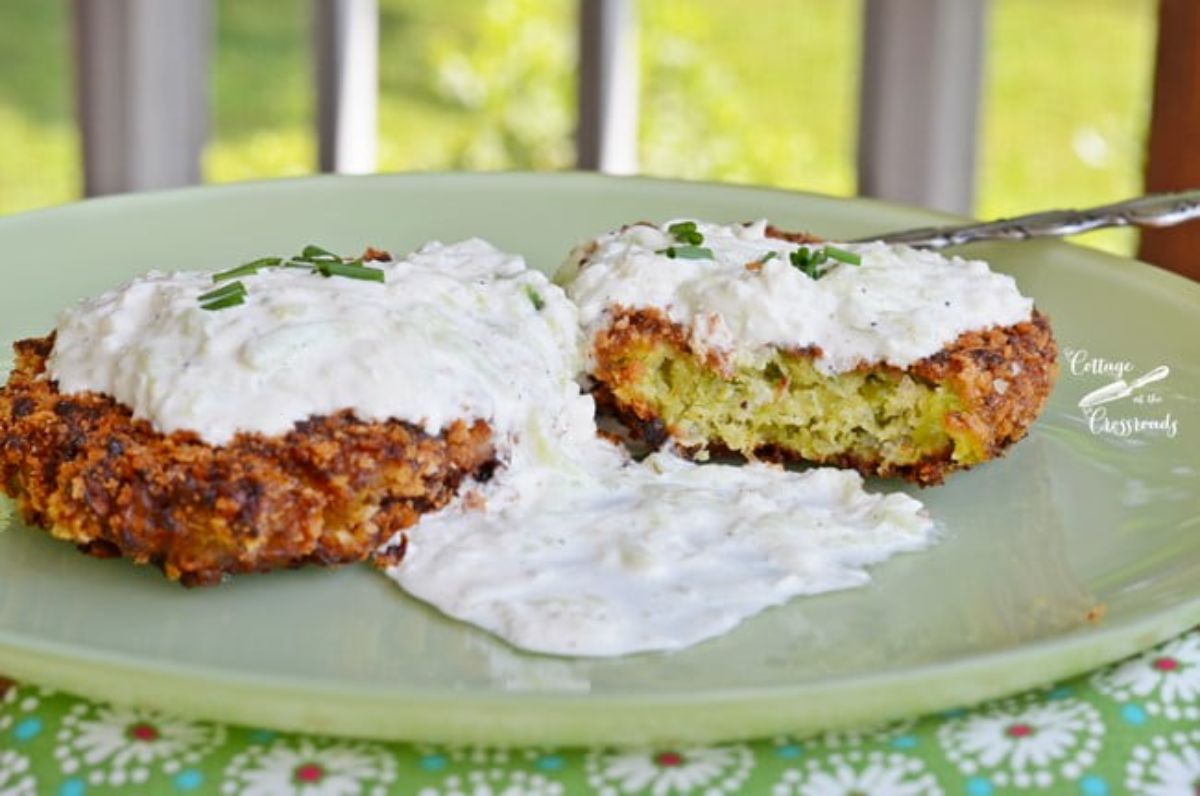 Do you have picky eaters at home? These garden pea fritters are a fun way to get your kids to eat vegetables. Plus, the fried texture introduces a crispy note that contrasts well with the soft and crumbly feel of the meatloaf.
Once you master the frying technique, you can tweak the recipe and make fritters with the vegetable of your choice.
3. Fried Green Tomatoes With Remoulade Sauce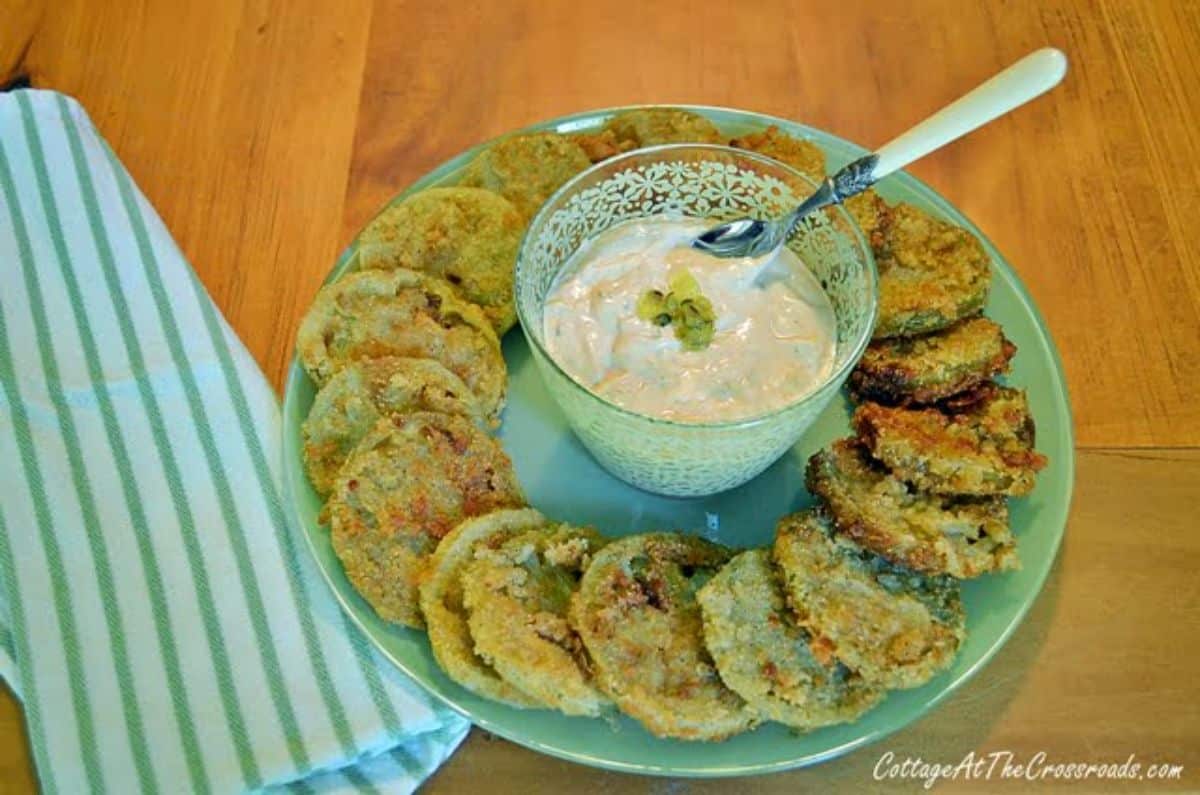 With their tart and acidic taste, these green tomatoes will balance the rich and hearty flavor profile of the meatloaf.
It's a fresh side that you'll want to serve in the spring or summer, and the remoulade sauce is a fun addition that adds a kick to the dish.
4. Corn Pudding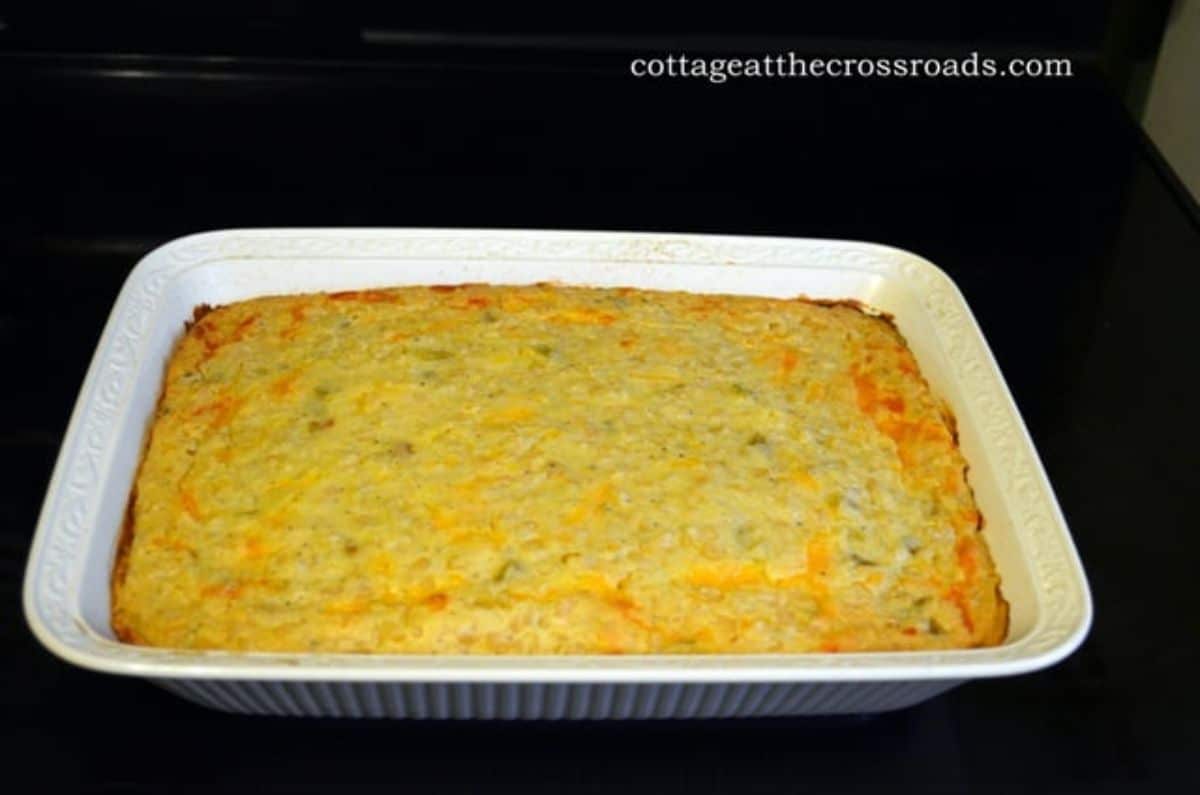 If you typically serve meatloaf during the cold months, you can't go wrong with this corn pudding. It's the ultimate comfort food with its creamy texture and familiar corn taste.
The recipe calls for using green chiles to add flavor, but you can easily customize the recipe and use your favorite spices and herbs to create a unique flavor.
5. Broccoli Rice Casserole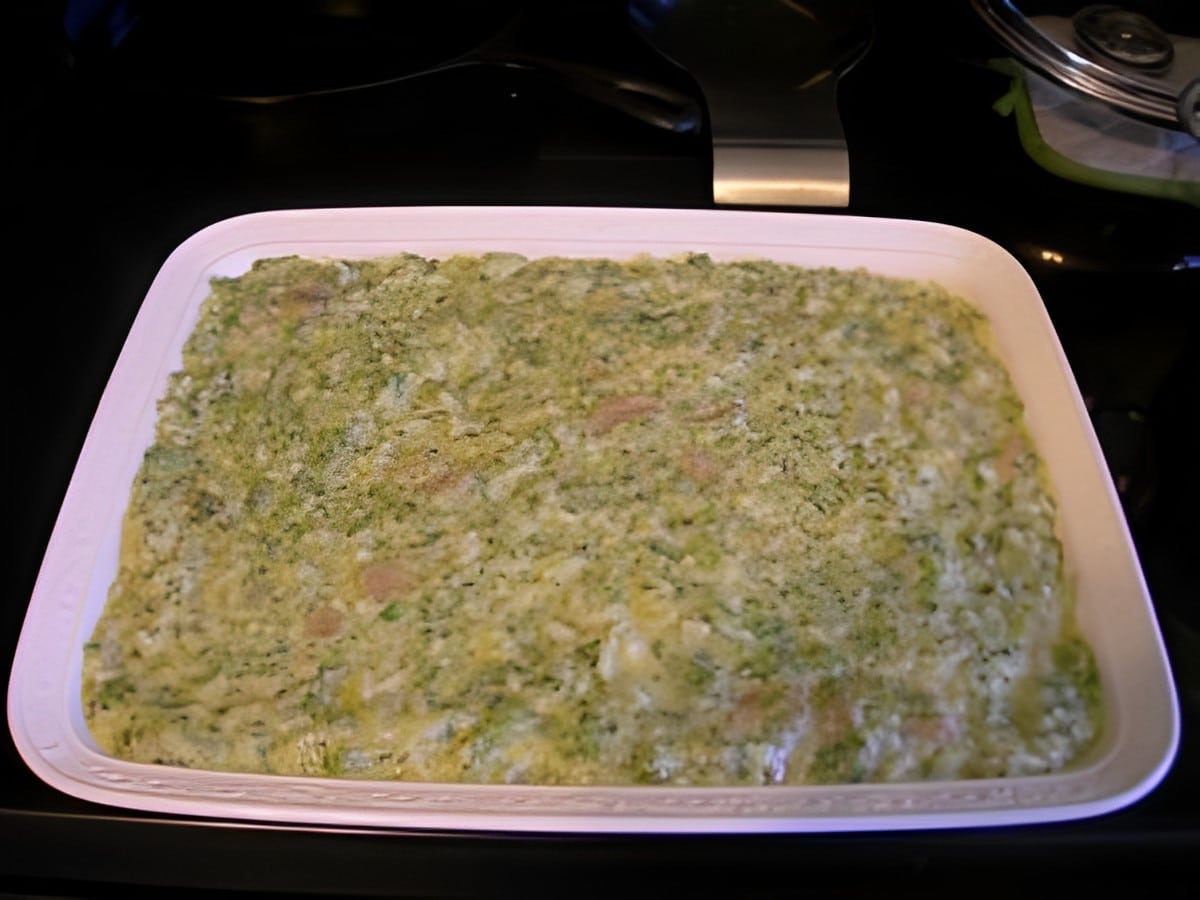 If you're looking for a healthy side full of Vitamin C and K or need to cook for a large group of people, we highly recommend this delicious broccoli rice casserole.
The slightly bitter flavor of the broccoli is the perfect companion to the rich and savory taste of the meatloaf. Serving rice is also a great way to offer a side that is light and easy to digest after enjoying a slice of meatloaf.
6. Southern Fried Okra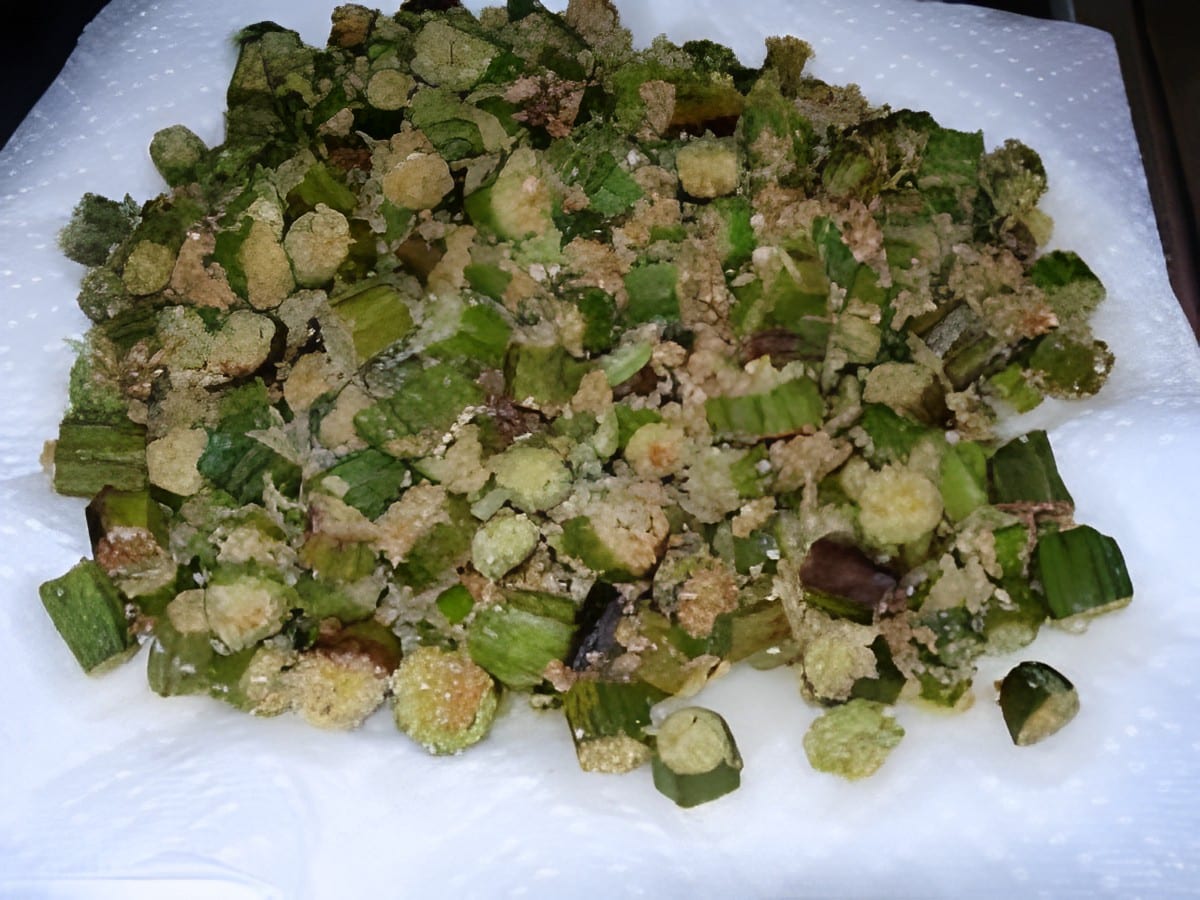 All you need to prepare this delicious side is some okra, cornmeal, and vegetable oil. Fried Okra will add a touch of Southern-inspired cuisine to your meal, and it's an excellent source of fiber.
Plus, the mild and grassy flavor of the okra is an interesting addition to the rich and savory taste of a meatloaf.
7. Grated Sweet Potato Pudding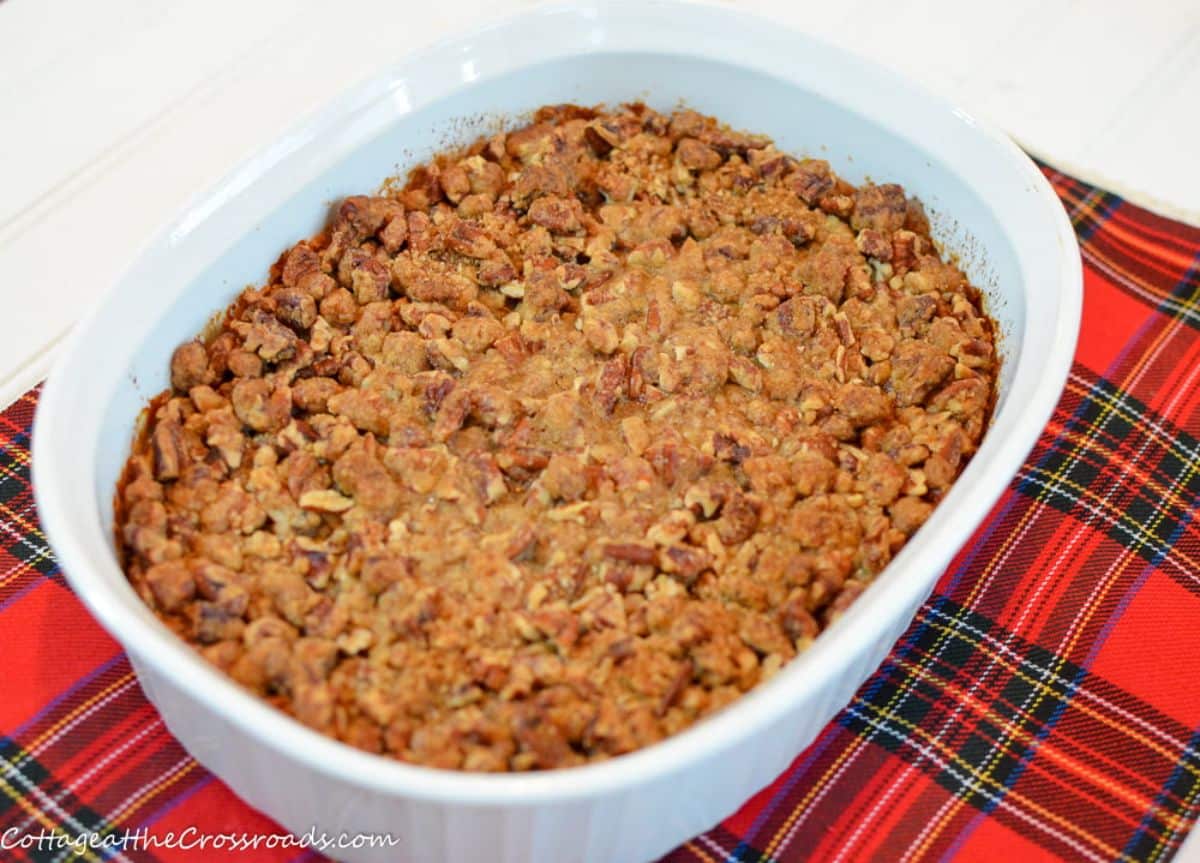 What sides go with meatloaf? If your meatloaf recipe uses a mix of sweet and savory ingredients, this sweet potato pudding is an ideal side for bringing out the sweetness of the meatloaf. It's also an original take on the traditional meat and potatoes combination.
8. Grilled Asparagus Wrapped With Prosciutto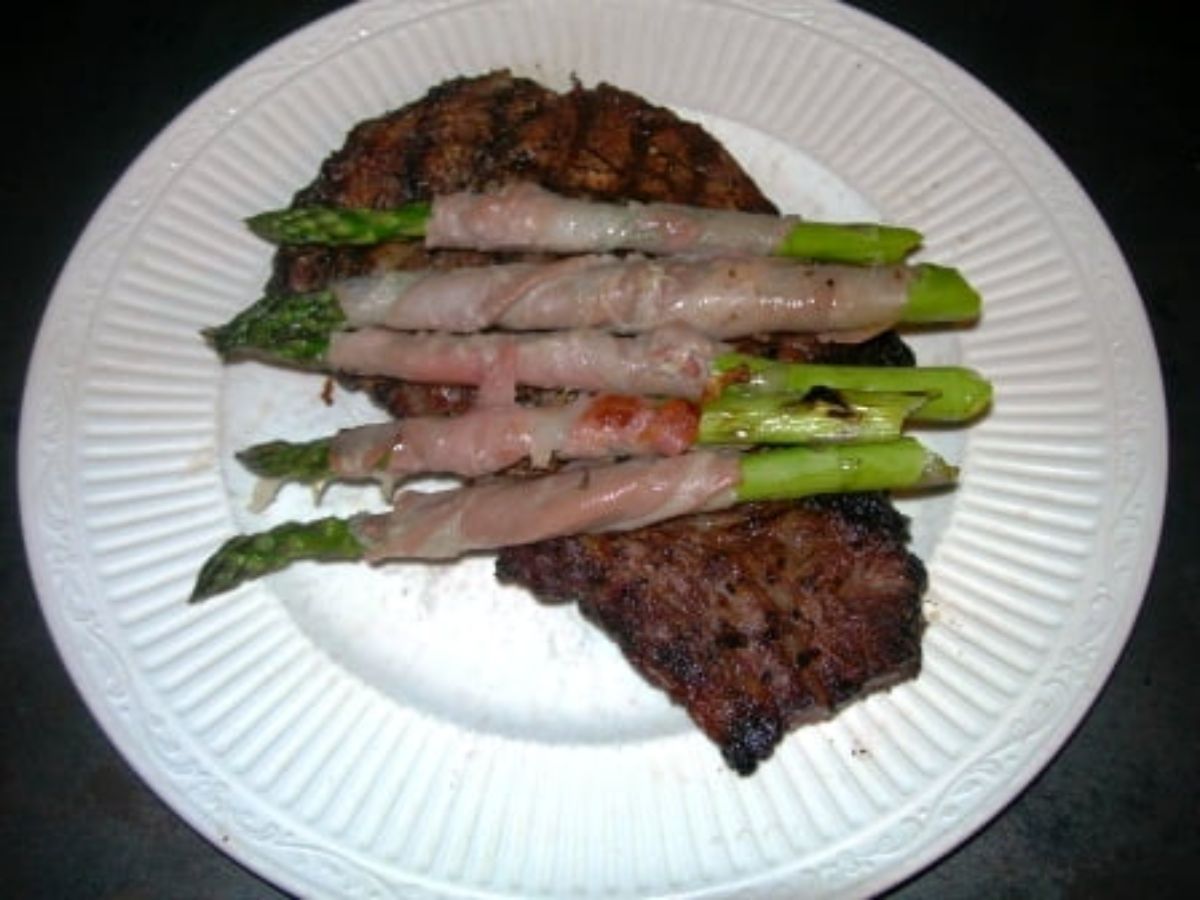 These grilled asparagus come together in minutes. Using Prosciutto makes this simple side feel more sophisticated and introduces a hint of saltiness that balances out the bitterness of the asparagus.
It's a delicious side or appetizer with an appearance and taste that will wow your guests!
9. Cucumber Salad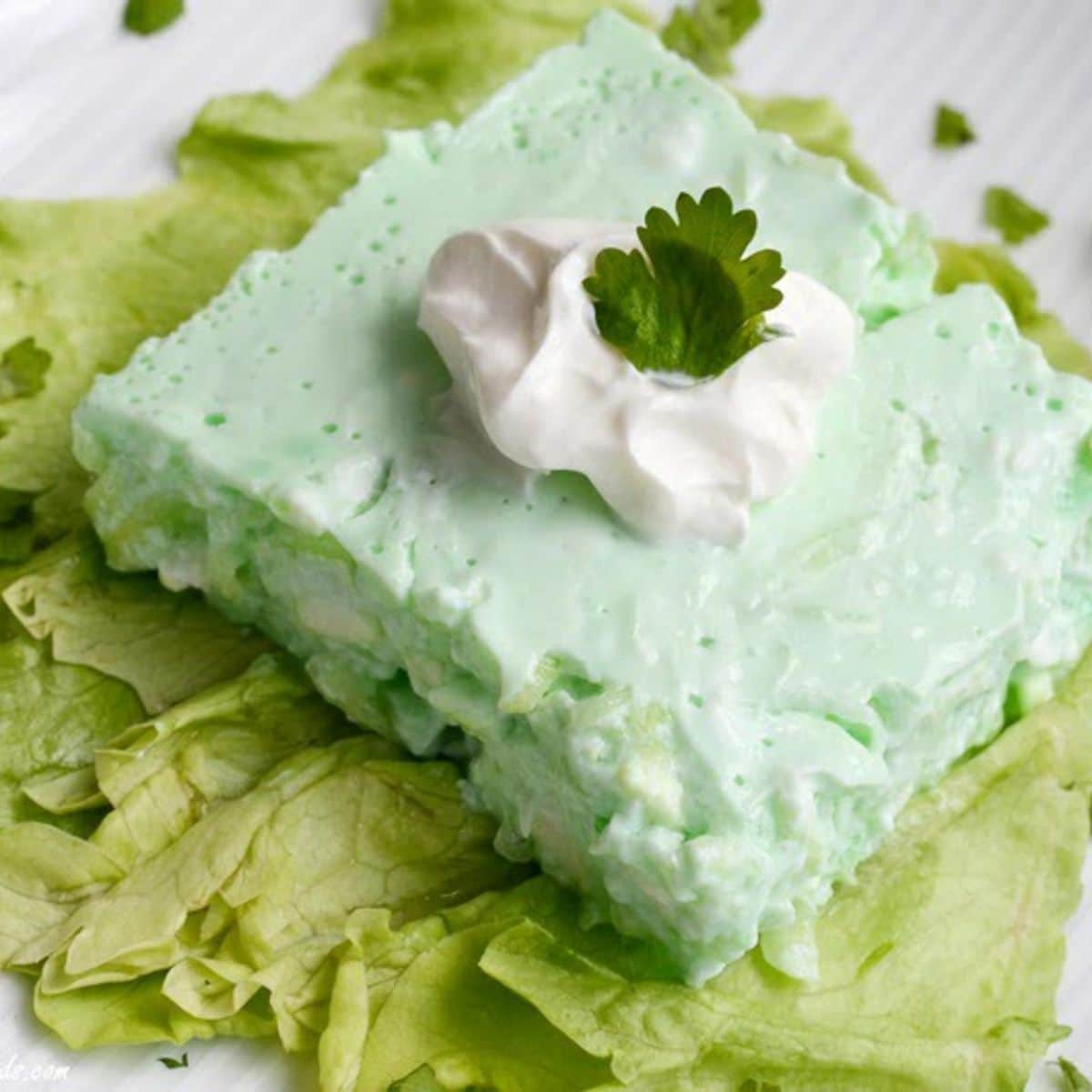 Pairing a meatloaf with a lightweight side like a salad is an excellent option. This cucumber salad is fresh, tasty, and has a pleasant creamy texture.
Plus, the combination of cucumber, cream cheese, and lime Jello creates an acidic flavor profile that creates an elegant contrast with the rich and savory taste of a meatloaf.
10. Mandarin Orange Salad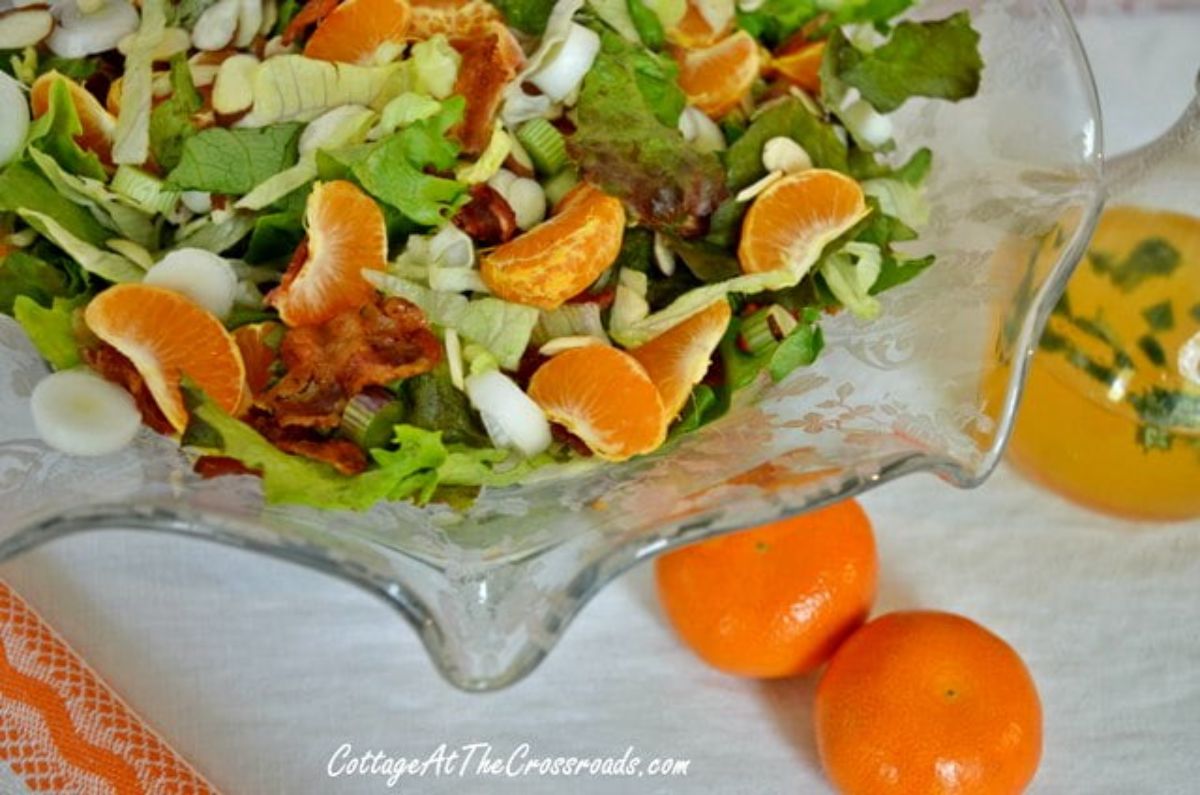 This delicious mandarin orange salad will introduce plenty of freshness and acidity to complement your meatloaf.
With its crispy lettuce, raw onions, and juicy mandarin oranges, this salad mixes and matches different textures. It's a fresh side that will keep your guests coming back for more, and you can easily customize the recipe to introduce more greens, nuts, or dried fruits.
11. Twice-Baked Potato Casserole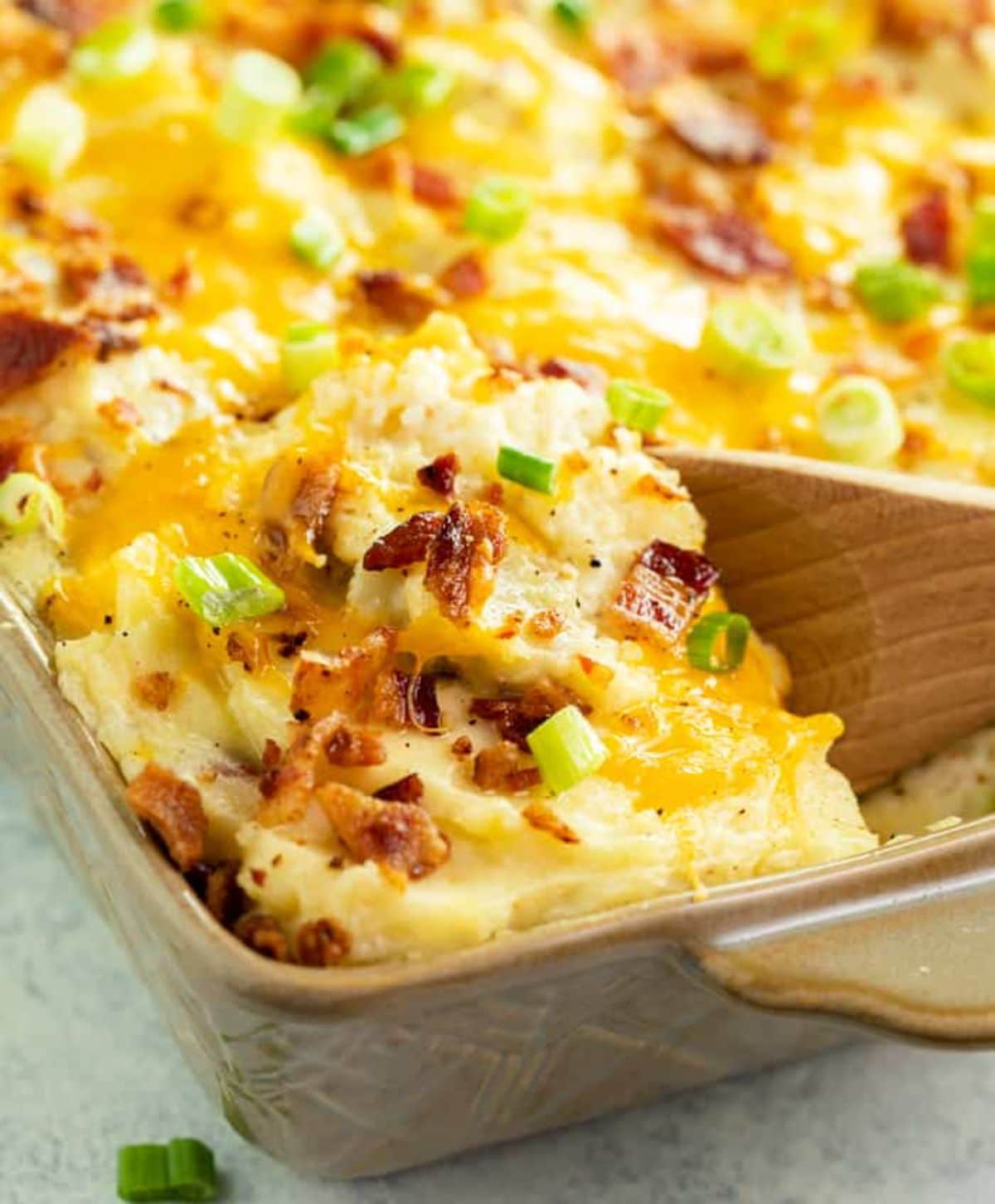 What sides go with meatloaf? Potatoes are one of the first things that come to mind. The rich and starchy goodness of this popular root vegetable is the perfect companion for a slice of delicious meatloaf.
This twice-baked potato casserole will quickly become a family favorite with its cheesy taste and flavorful bacon bits.
12. Asparagus Strawberry Salad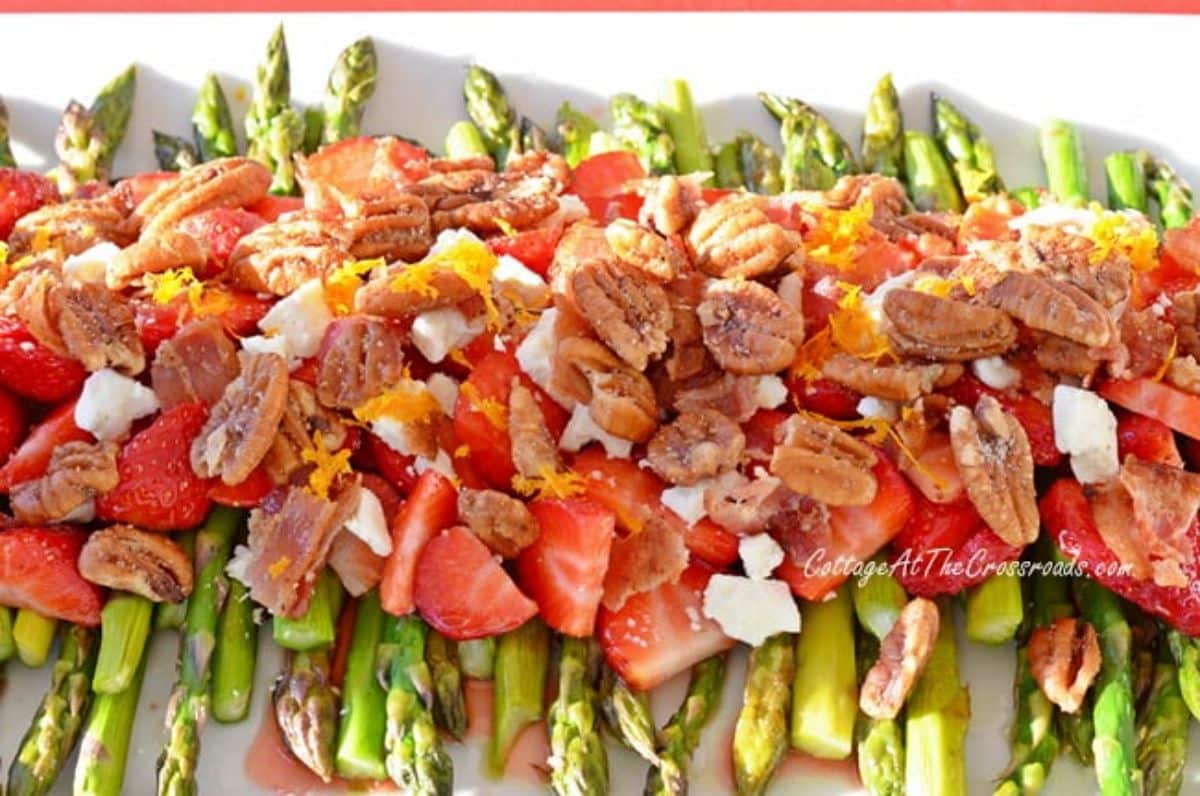 The combination of asparagus and strawberries results in a fresh and flavorful salad. It's the ideal side for a summertime gathering, and this tasty salad will create a nice contrast with the heartiness of the meatloaf.
The homemade orange balsamic dressing adds interest to this side and introduces a note of acidity that will help bring out the flavors of the meatloaf.
13. Baked Mac and Cheese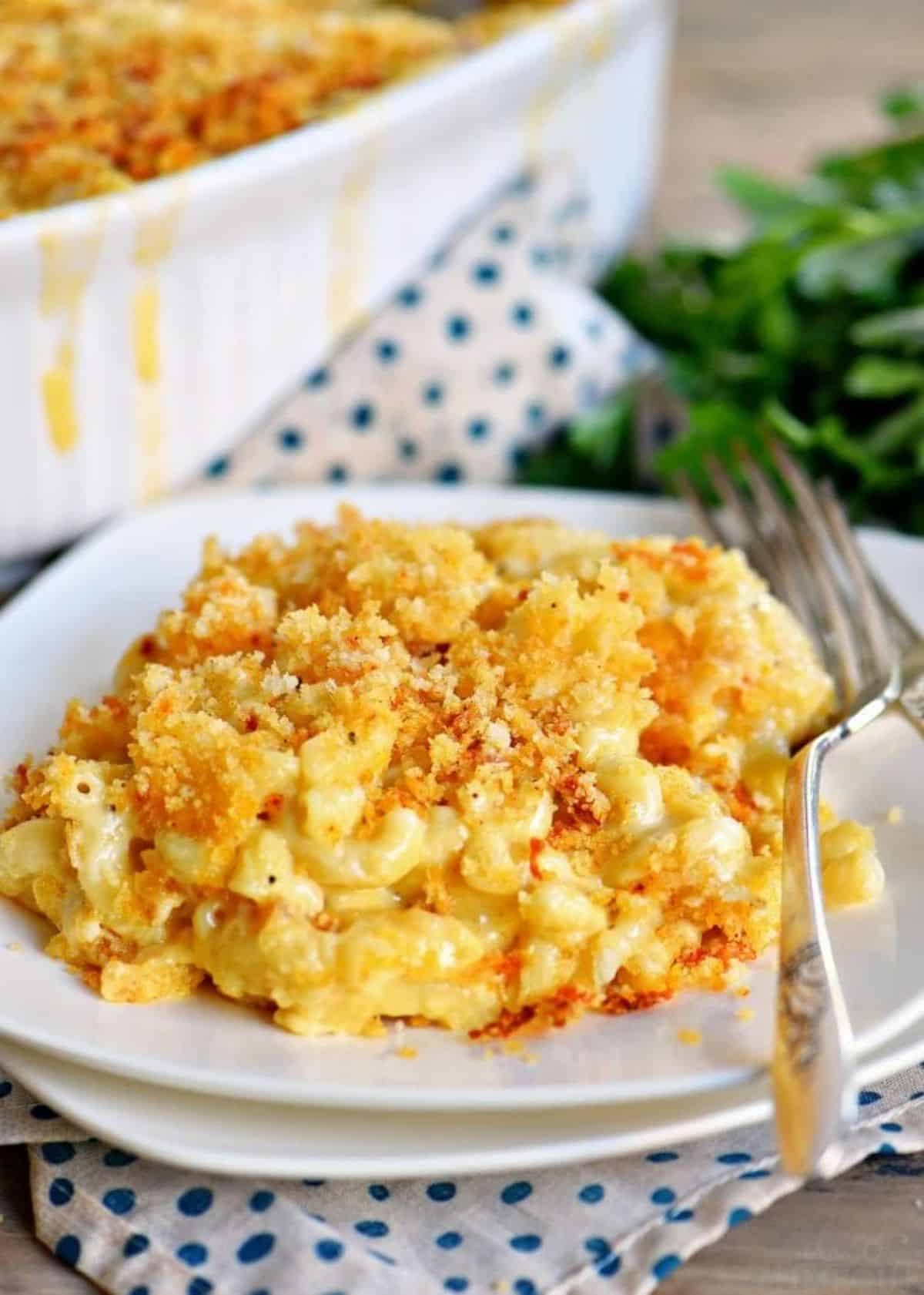 If you're putting together a comfort meal, mac and cheese is an ideal side you can serve with a savory meatloaf. The rich and gooey texture is something everyone will enjoy, and the lactic acidity of the cheese combined with the hearty flavor of the meat is a familiar combination.
This baked mac and cheese recipe introduces a crispy texture thanks to the addition of a Panko and Parmesan topping.
14. Lemony Garden Fresh Orzo Salad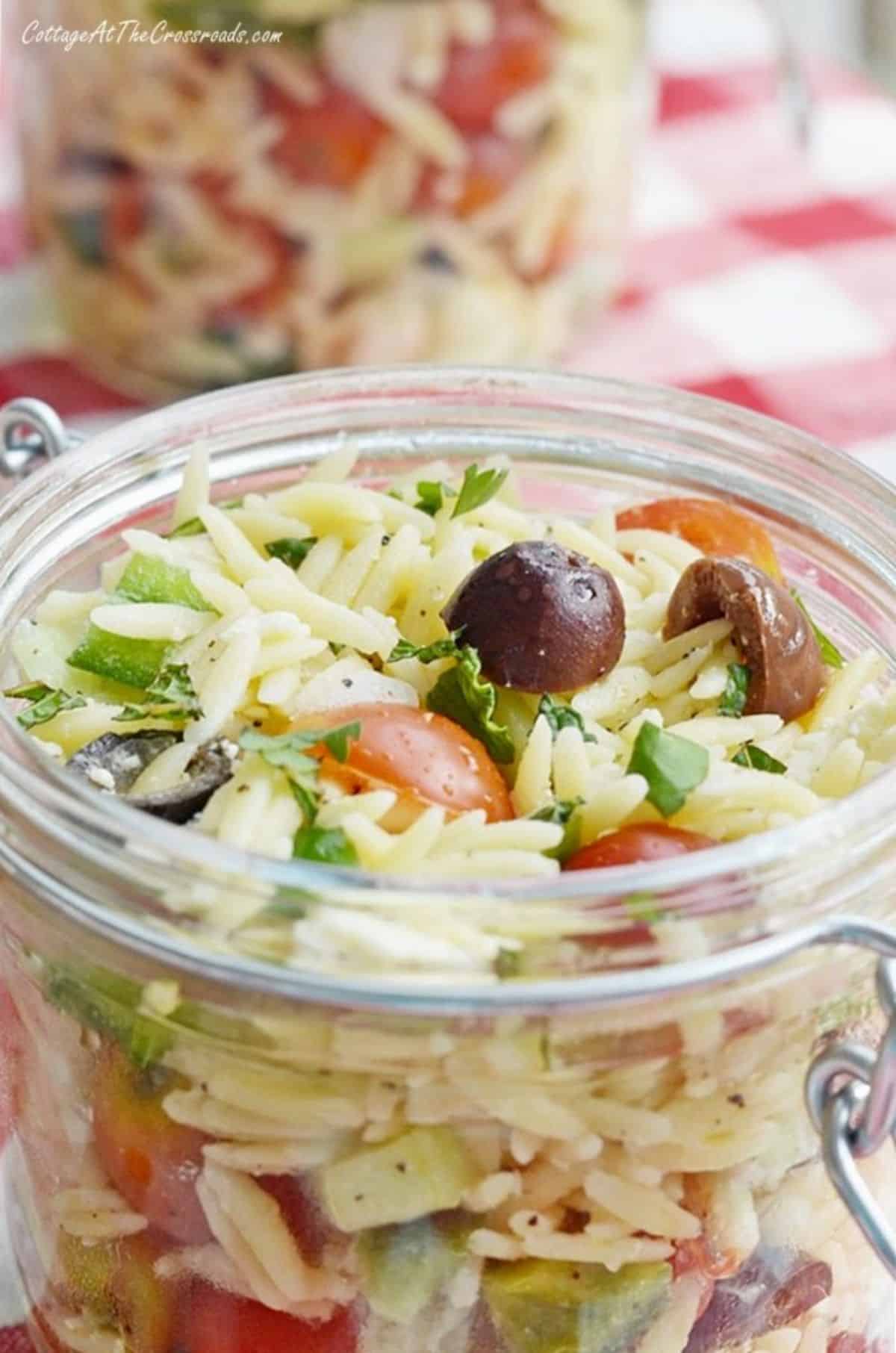 Orzo is a type of pasta shaped like a grain of rice. It's an ideal ingredient for preparing dishes that have the recomforting taste of pasta without feeling too heavy.
This salad mixes orzo with fresh ingredients like cherry tomatoes, cucumbers, olives, feta cheese, and more. It results in a bright and savory flavor that will complement your meatloaf well.
15. Roasted Greek Potatoes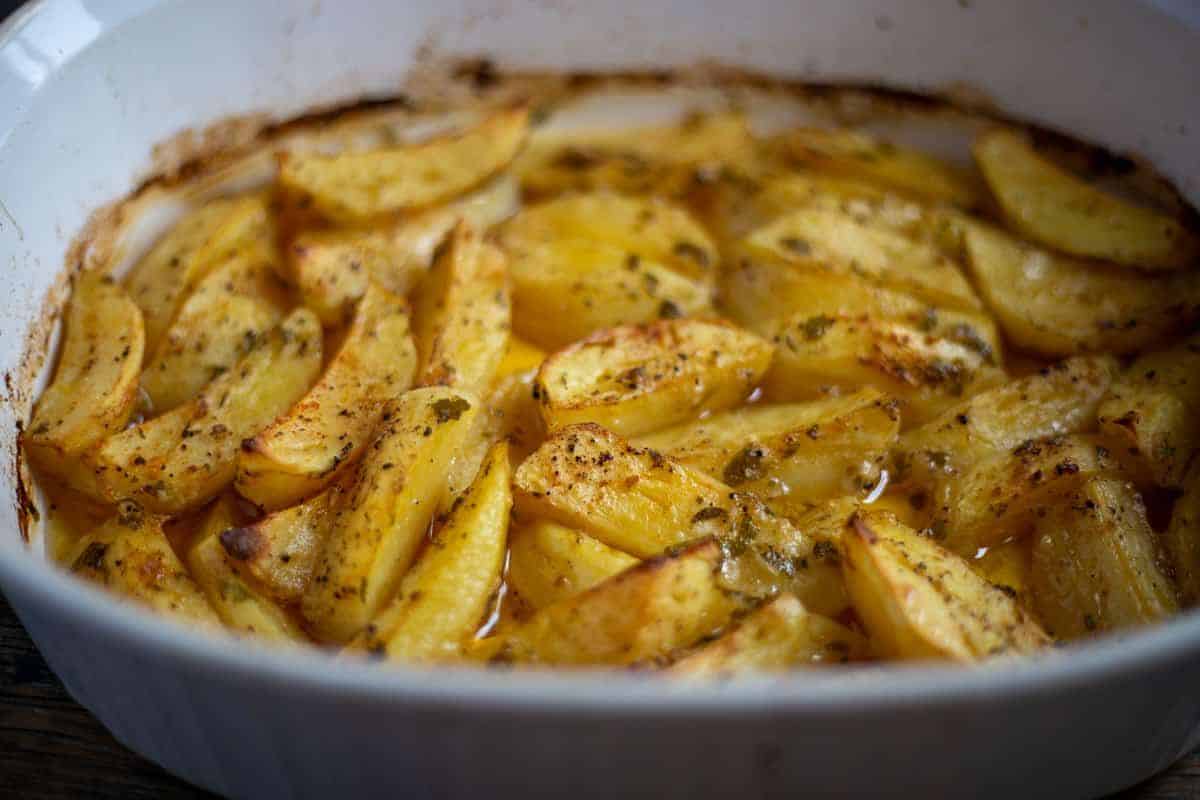 Potatoes are a popular side to serve with meatloaf, but their earthy and buttery flavor can be a bit too much when paired with meatloaf.
These Greek potatoes use lemon to break the rich and buttery flavor of this root vegetable and introduce a pleasant freshness that goes well with meatloaf. Plus, roasting the potatoes creates an interesting combination of soft and crispy textures.
16. Honey Butter Garlic Roasted Carrots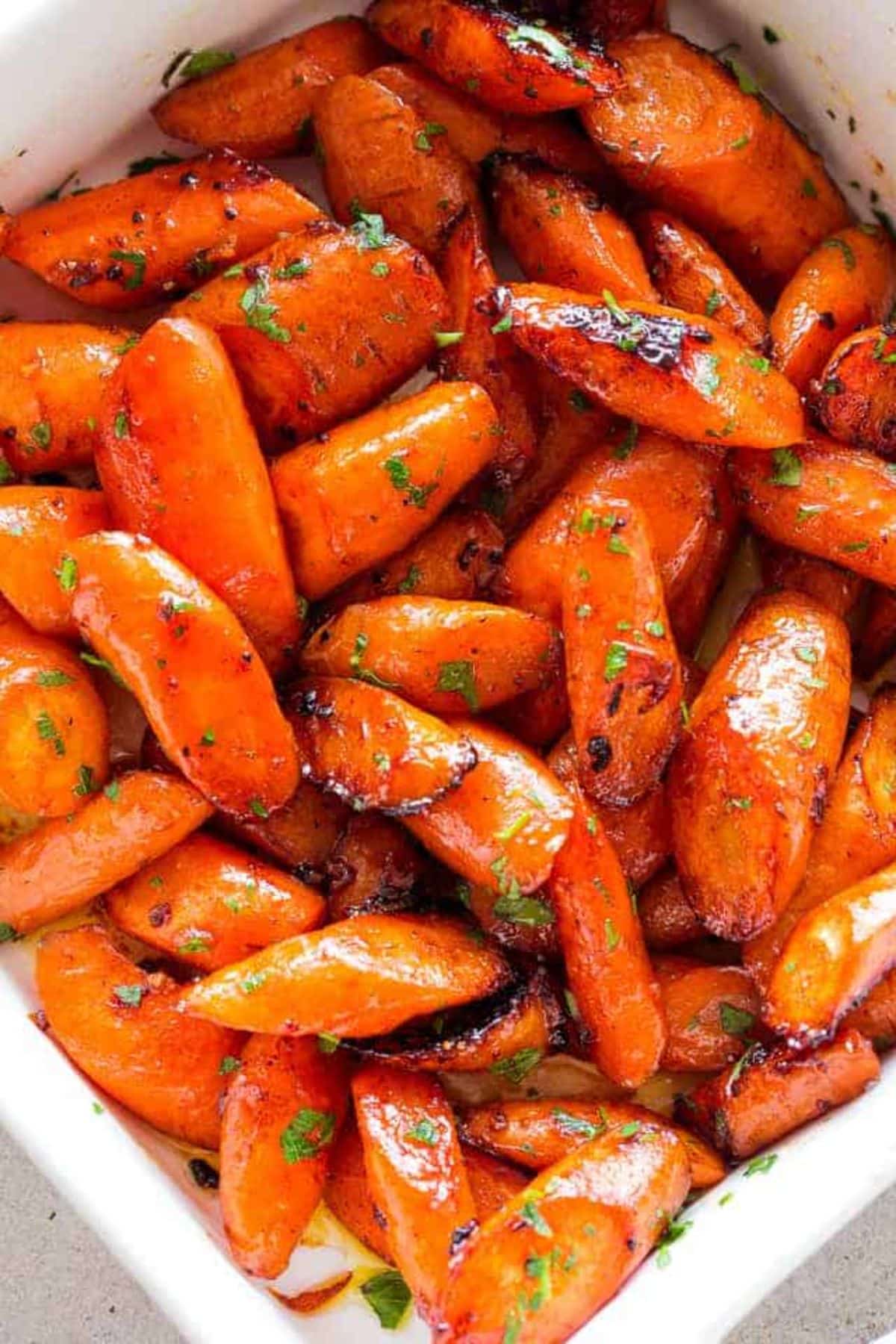 Roasted carrots are an ideal alternative to serving potatoes. Both vegetables share a similar texture, but carrots have a lower carb content.
These roasted carrots have a sweet and savory flavor profile thanks to the combination of honey and garlic. If you use tangy and sweet ingredients in your meatloaf, these carrots are the ideal side.
17. French Onion Potatoes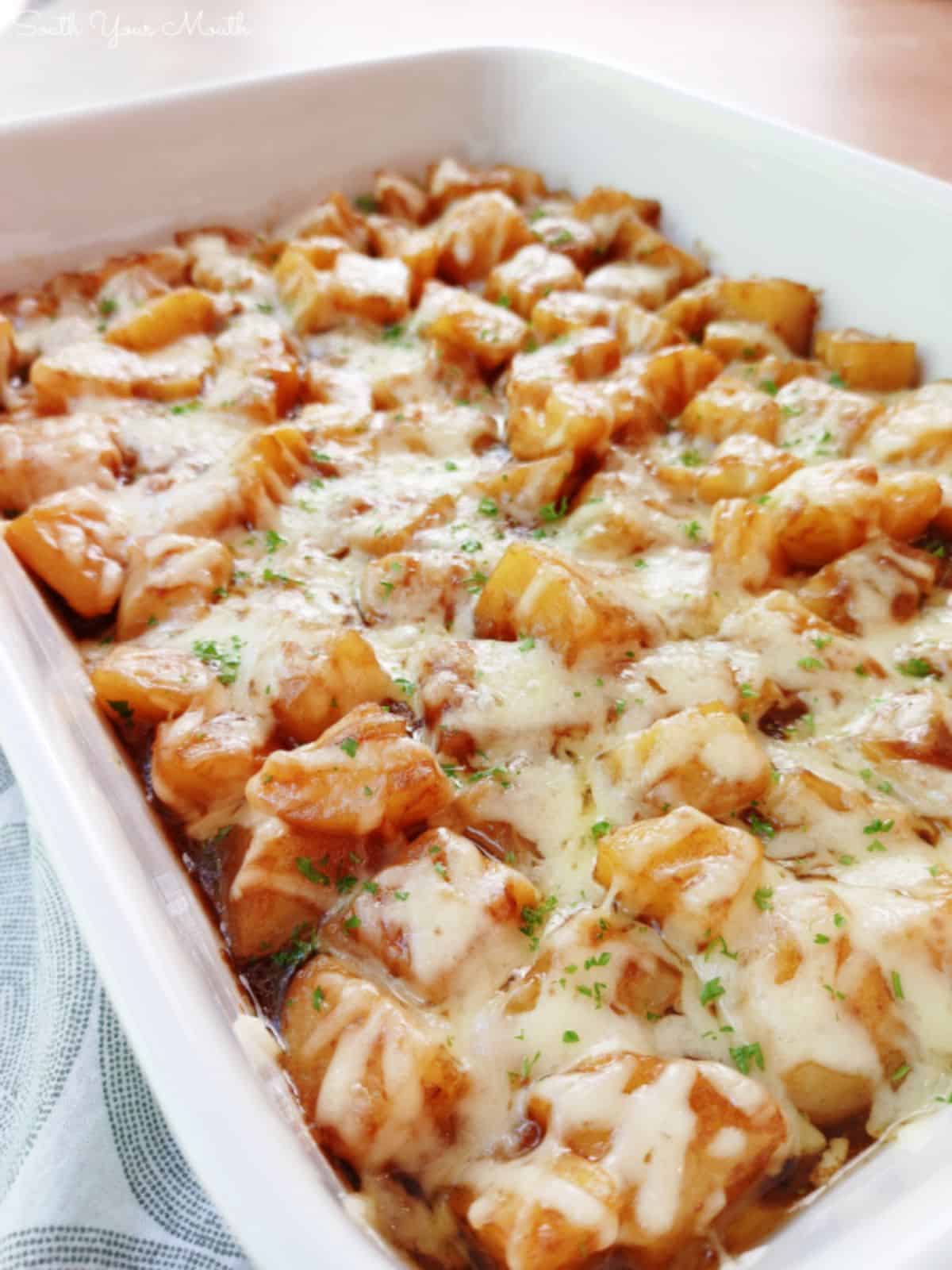 These delicious French onion potatoes echo the sweet and savory flavors of French onion soup. It's a comfort side dish that will introduce some sweet and tangy notes to your meal. It's an ideal side for a meatloaf if you use onions in your recipe!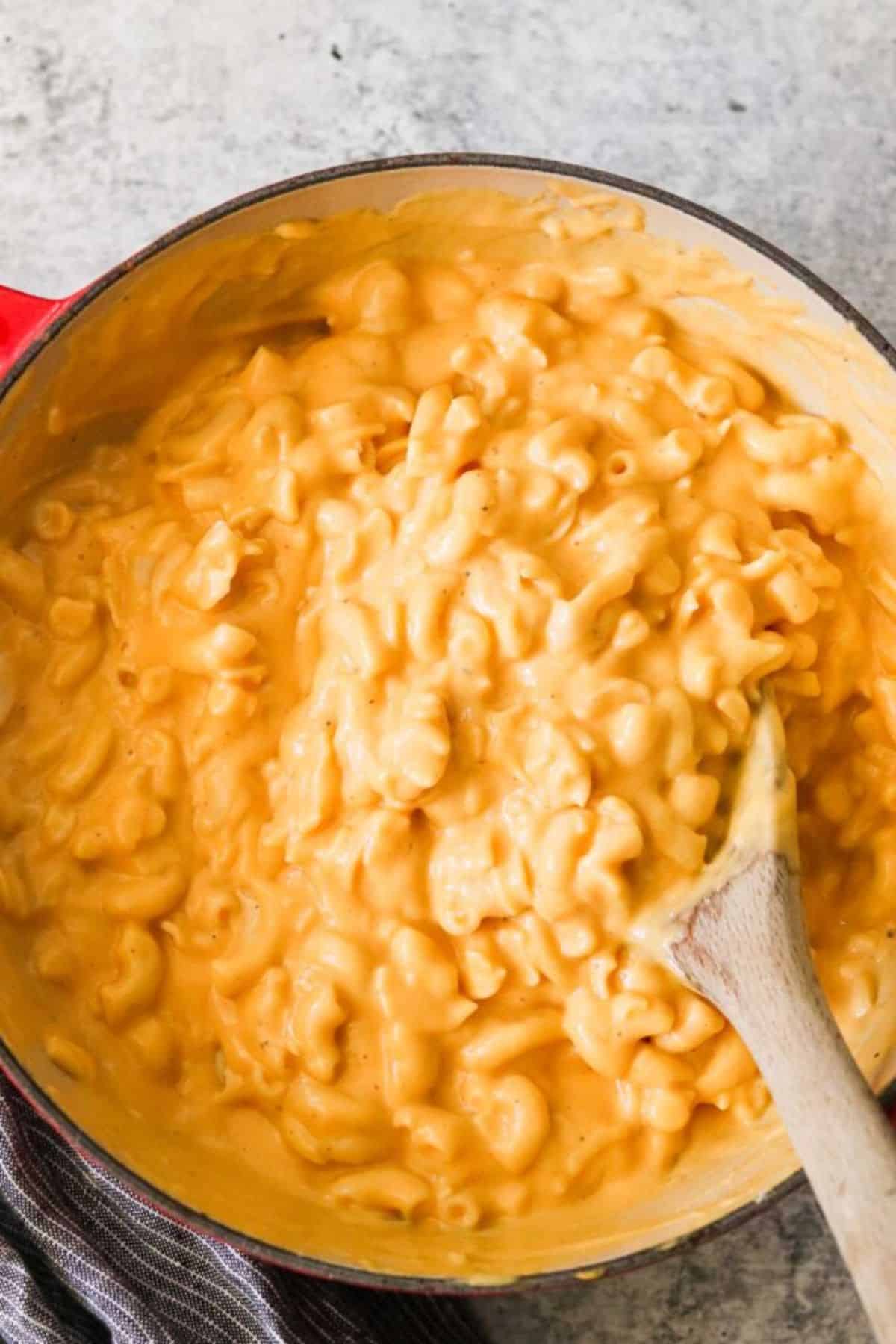 Are you looking for a healthy alternative to mac n cheese? This delicious hidden veggie mac n cheese combines cauliflower and sweet potatoes with cheese to create a tasty and gooey sauce full of Vitamins C and K.
19. Asian Cucumber Salad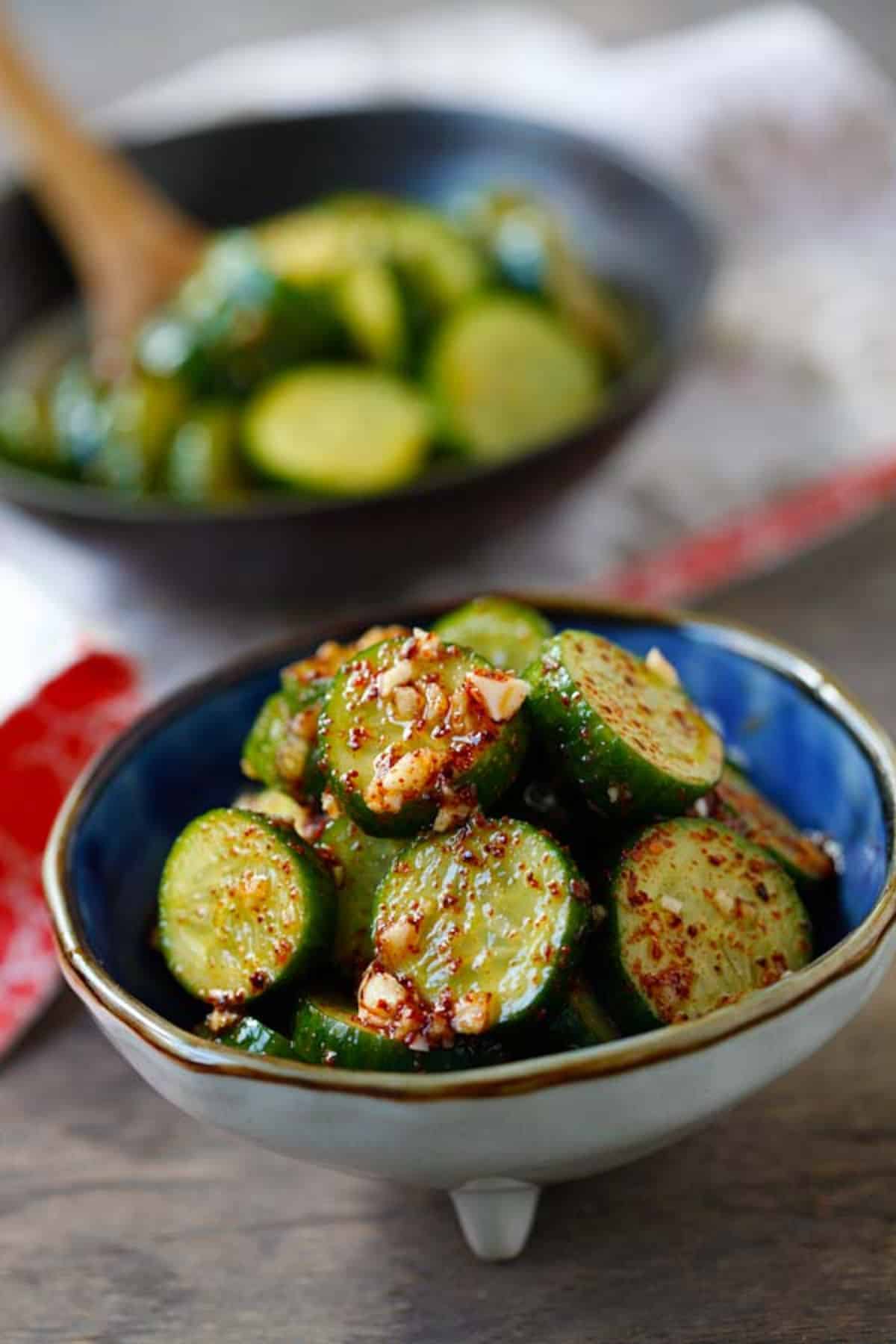 This savory cucumber salad is an Asian-inspired side dish that is full of flavor and low in calories. It combines cucumber with apple cider vinegar, chili powder, garlic, and sesame to create a rich and sophisticated flavor.
The sweet and nutty flavor of the sesame is an interesting addition if you're serving a meatloaf with spices.
20. Sauteed Peas and Pearl Onions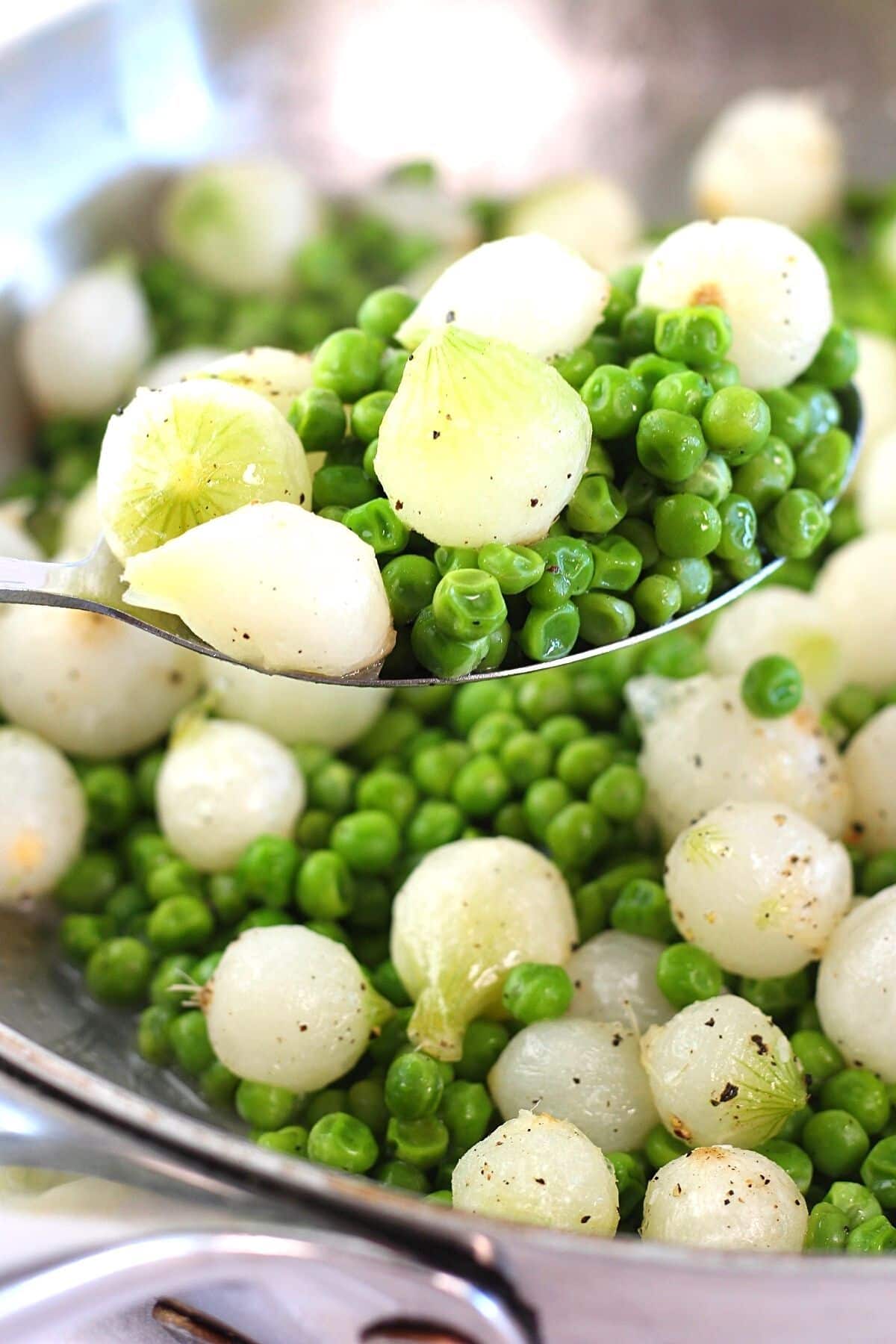 This fresh and flavorful side dish is easy to make. All you have to do is sautee the peas and pearl onions with some fat.
The pearl onions have a sweet and savory flavor that goes well with meat, and the combination of green and white ingredients makes for a colorful dish you can serve with meatloaf.
21. Balsamic-Glazed Pearl Onions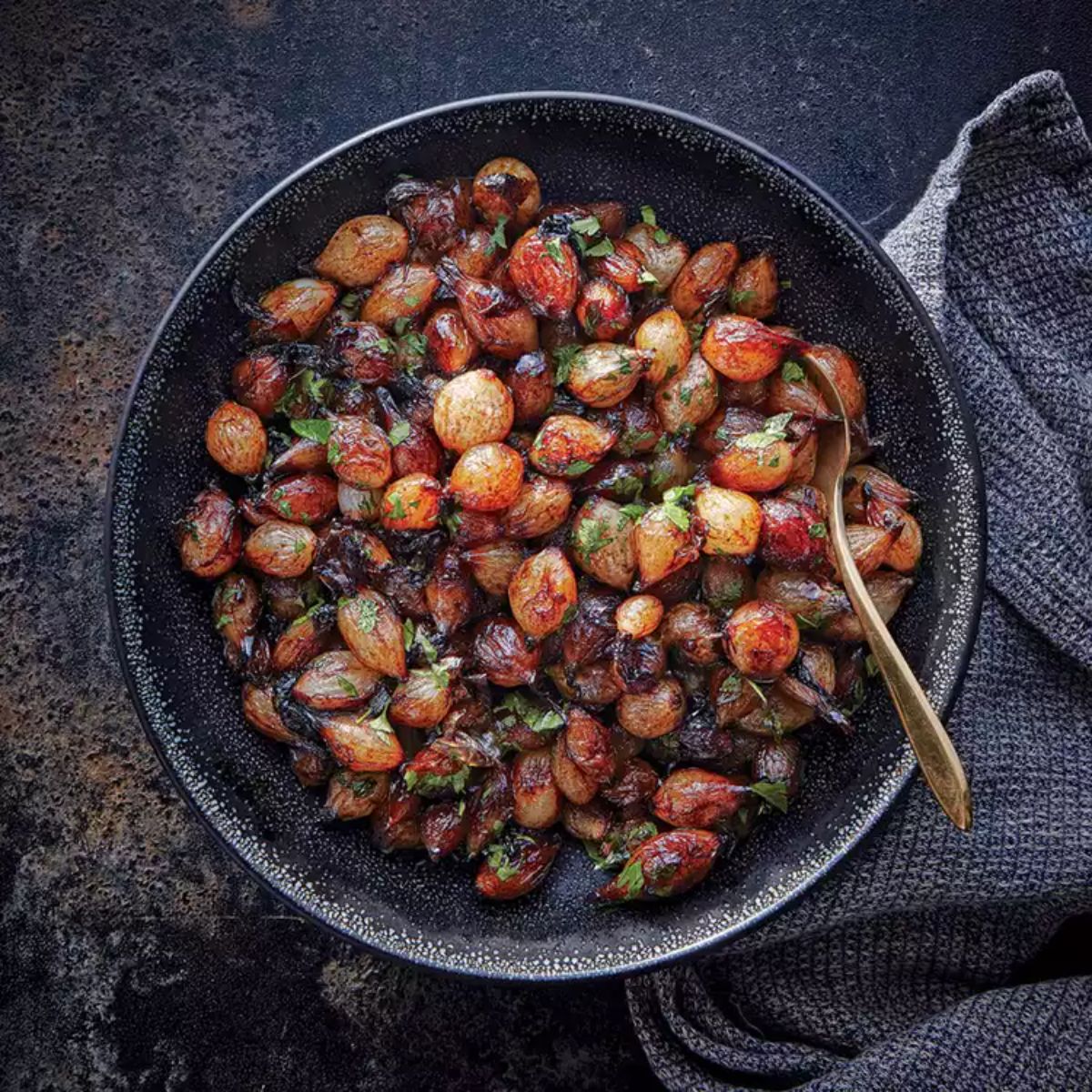 Pearl onions have a sweeter and milder taste compared to regular onions. They're the ideal choice to accompany a meatloaf that already contains onions.
This original recipe combined pearl onions with a balsamic vinegar glaze. It's full of rich and complex flavors, and the acidity will create an interesting contrast with your meatloaf.
22. Easy Ranch Roasted Carrots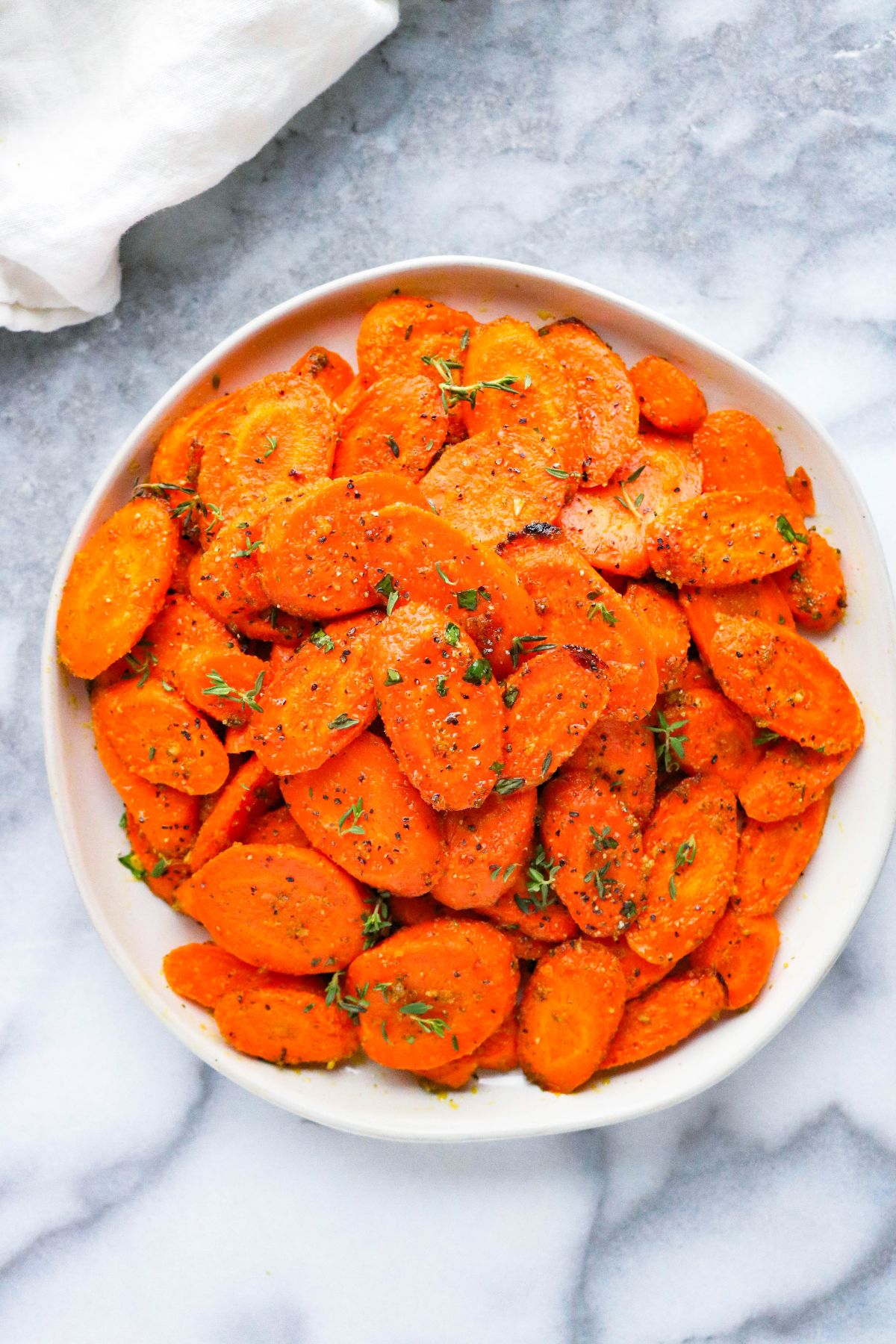 The rich and creamy buttermilk taste of ranch comes together with the earthy and bitter notes of the carrots in this original recipe.
These roasted carrots only take a few minutes to make, but they're an ideal way to introduce some lactic acidity to a meal. Plus, the recomforting taste of ranch is something everyone should enjoy.
23. Mexican Street Corn Salad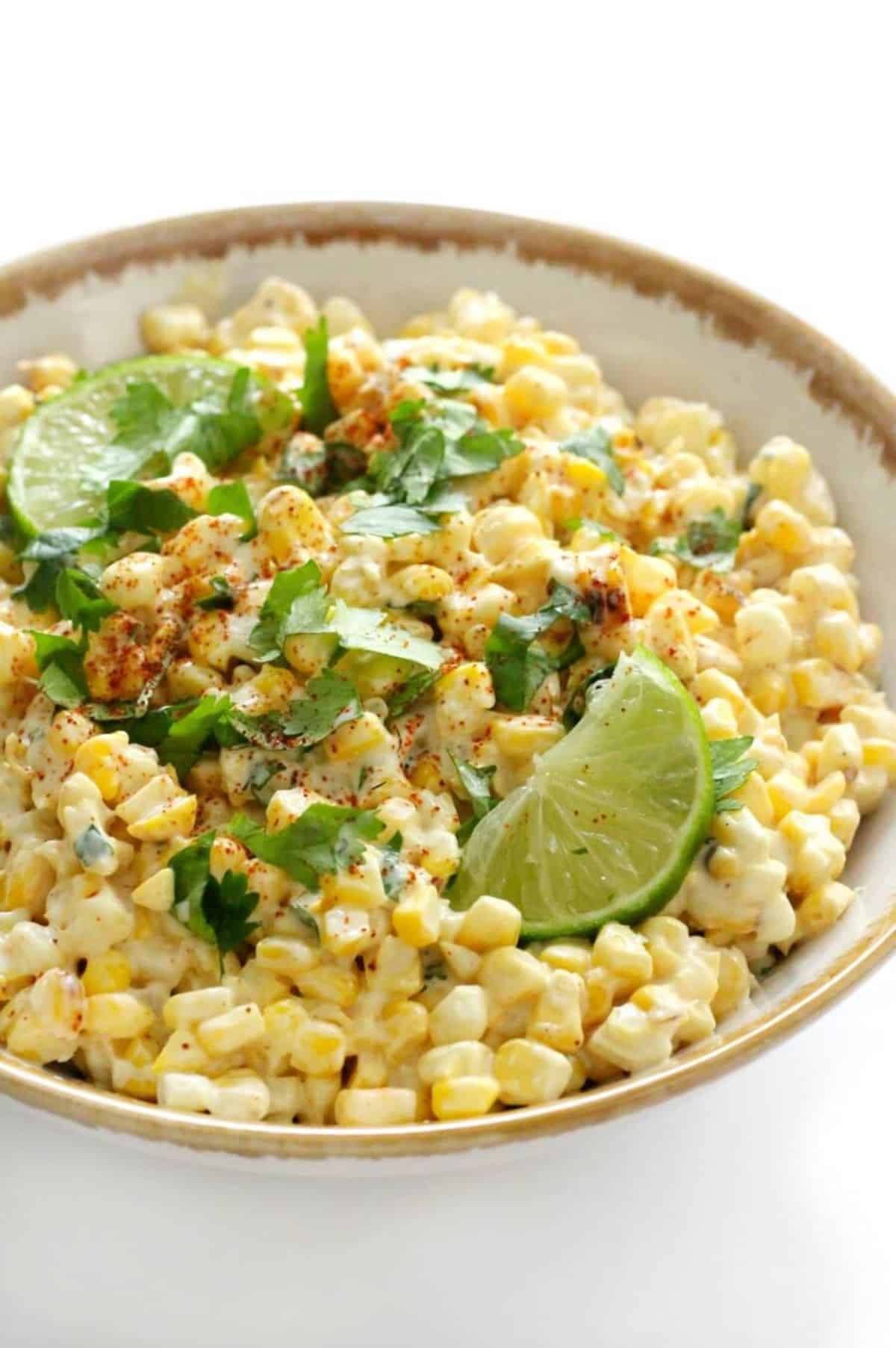 This vegan and gluten-free salad uses corn, sour cream, lime, cheese, and chili powder to create an explosion of flavors.
It's a fun and original side dish that feels fresh and spicy when combined with a meatloaf. The Mexican-inspired flavors are also ideal if you like to add a kick to your meatloaf with some hot sauce.
24. Oyster Mushrooms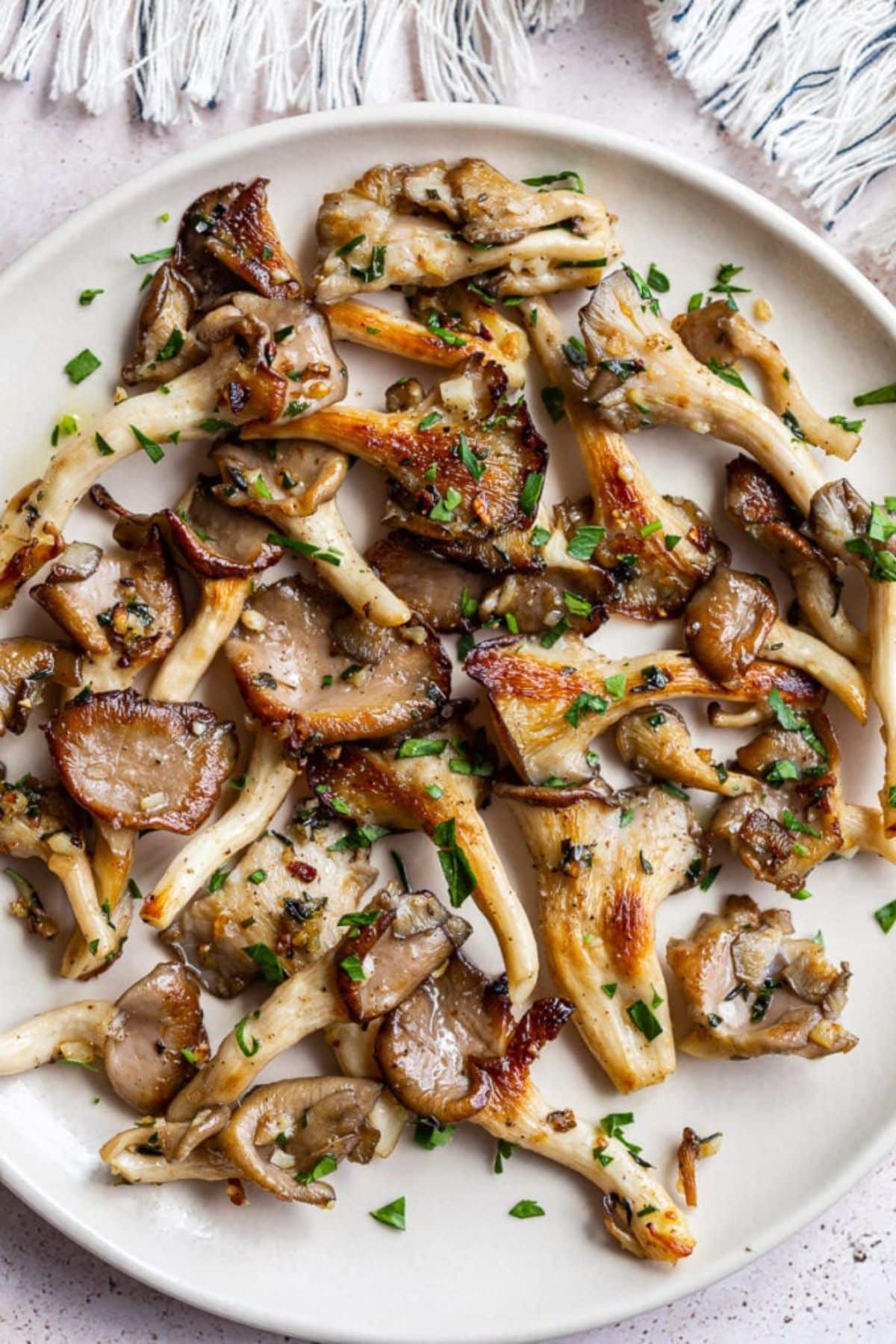 With their earthy and savory flavors, mushrooms are an interesting side dish to serve with meatloaf. This recipe uses Oyster mushrooms, a type of mushroom with a mild taste and pleasant brown color.
All you have to do is sautee the mushrooms with some butter and garlic.
25. Sauteed Eggplant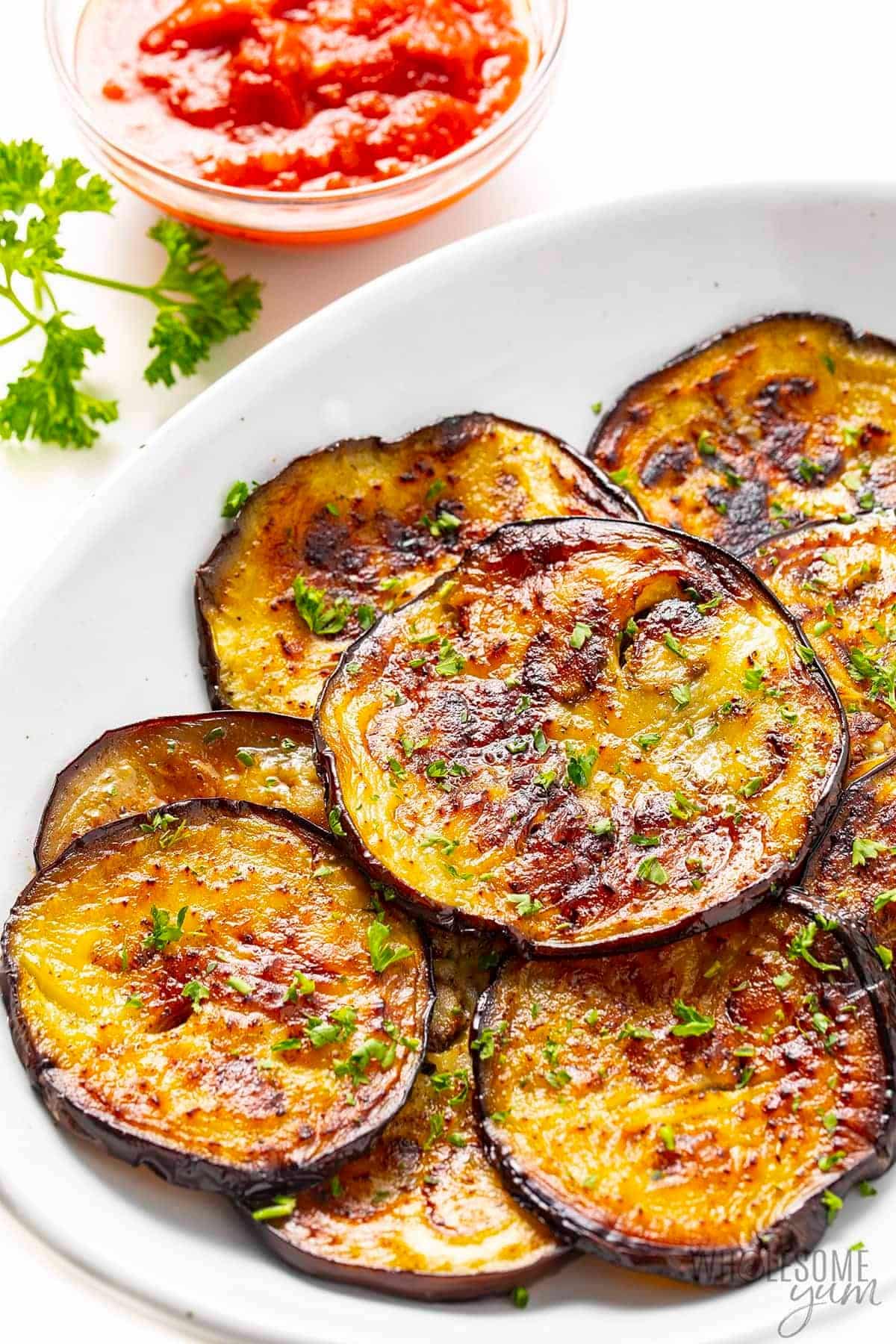 If you're looking for a quick and easy side dish to serve with your go-to meatloaf recipe, look no further than these sauteed eggplants.
Sauteeing the eggplants creates a crispy texture that brings out the mild and slightly bitter taste of the vegetables.
26. Braised Celery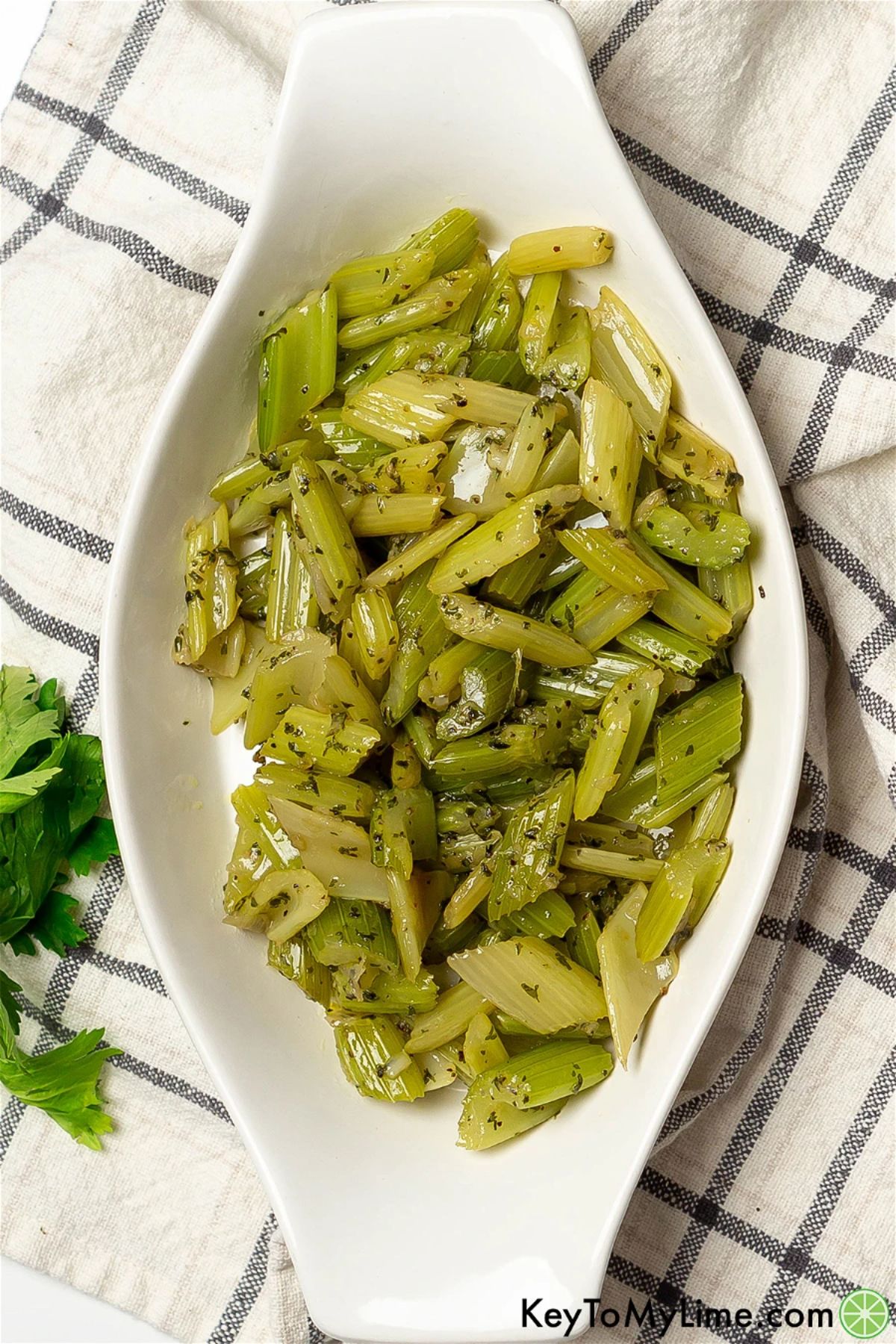 This braised celery is a simple side dish that comes together effortlessly. The recipe uses butter, spices, and chicken stock to add layers of complexity to the earthy and bitter taste of the celery.
The result is a delicious and surprisingly complex taste that will complement a meatloaf well.
27. Southern Squash Casserole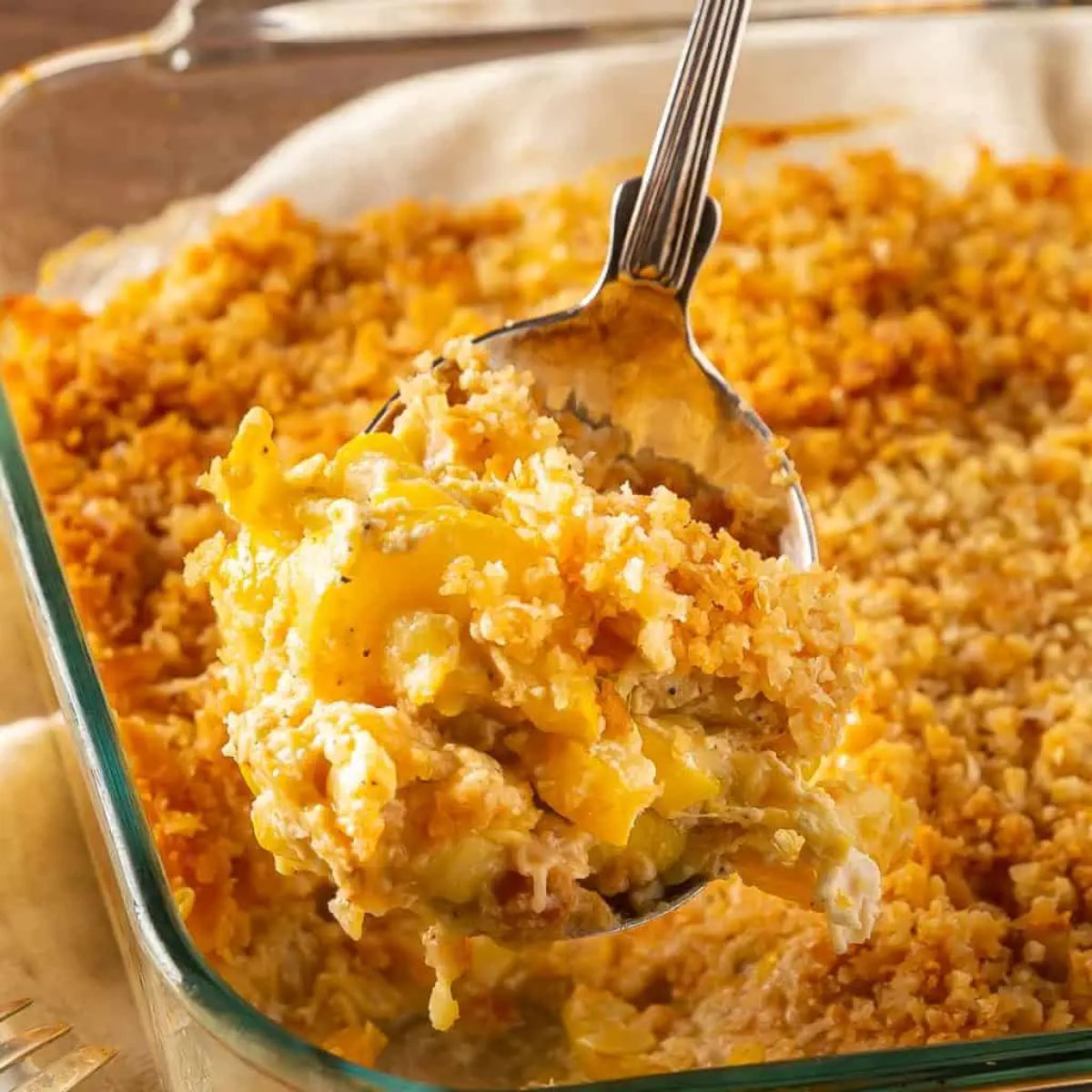 This hearty Southern squash casserole is an original alternative to the traditional potato side dish. The sweet flavor of the squash feels recomforting while the texture evokes potatoes.
We recommend this delicious side dish if you're cooking a meatloaf as a holiday meal or planning a get-together in the fall.
Wrap Up
What sides go with meatloaf? From potatoes to roasted vegetables or fresh salads, there is a wide range of options to explore. We hope these recipes helped you find some original ideas for your next meal!