Join me in counting down the top 10 posts of 2018. It's always fun to see which posts were the most popular.
Hi friends! I trust that you had a wonderful Christmas and that you're still enjoying the holidays. I am in the middle of taking down the decorations and have a huge mess, but it will all be straightened out before the new year.
Each year I always take the time to reflect on the past year, and part of that process is looking at which posts performed the best on the blog. During 2018, we did not complete any large DIY projects, but we have a lot of them planned for the next year. They mostly involve home repairs and renovations and I will be sharing those soon!
Most Popular Posts of 2018
Ok. Let's get this countdown started!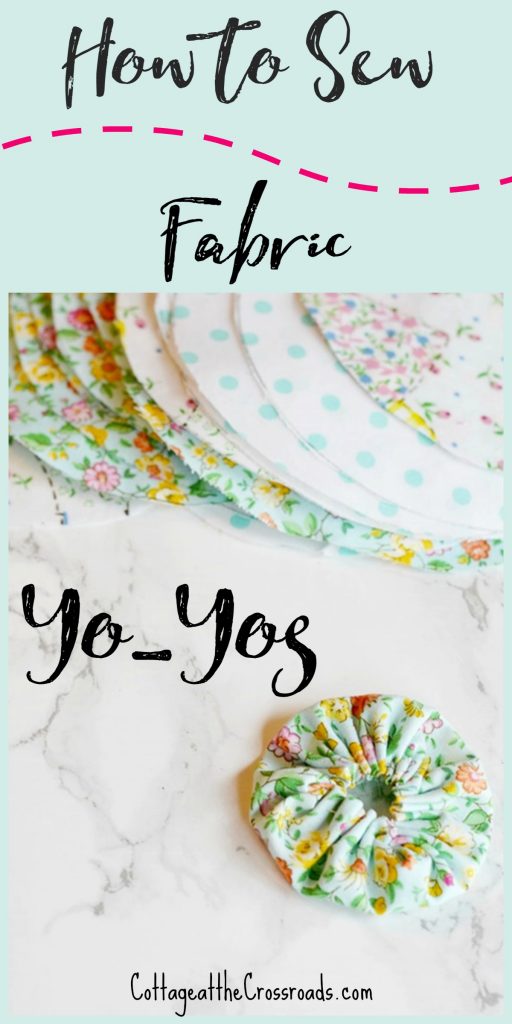 Post number 10 was the one that I did with the directions for making fabric yo-yos. I used the yo-yos to decorate a pillow and also made a garland with them. They are so fun and easy to make.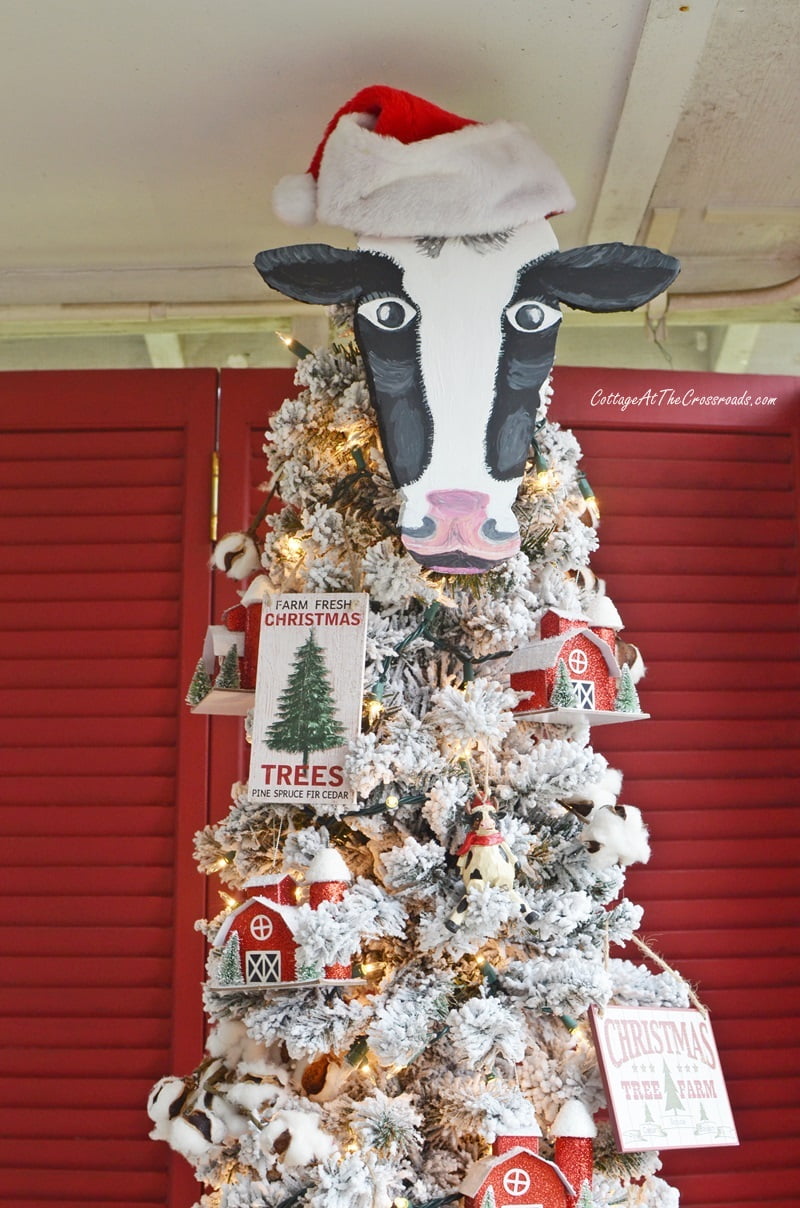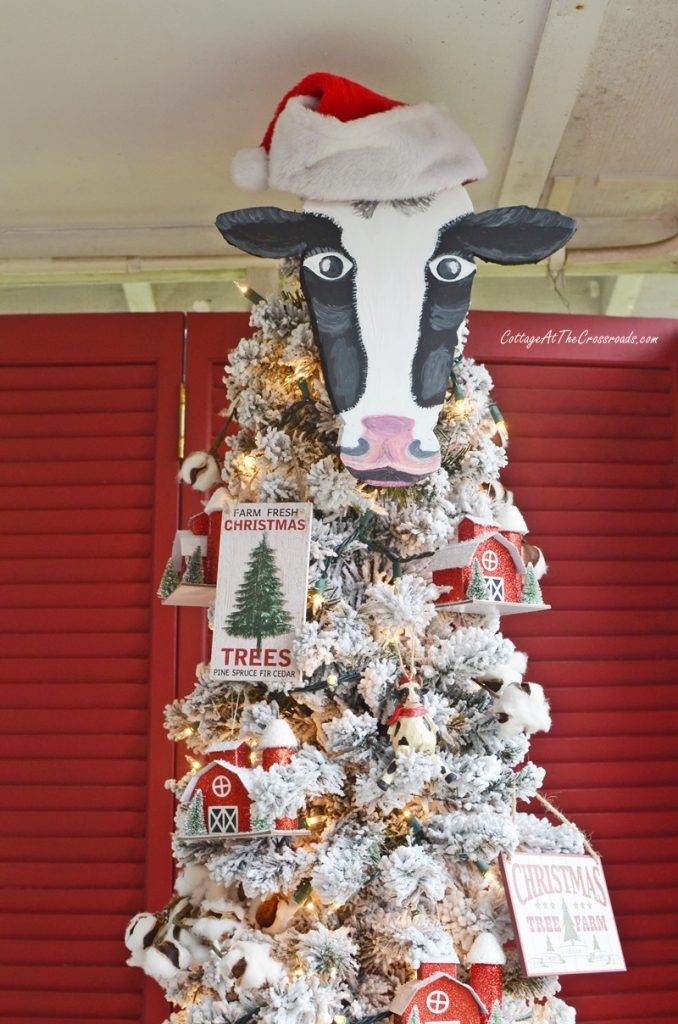 Udderly Festive Christmas Front Porch
Post number 9 was about our front porch all decorated for Christmas.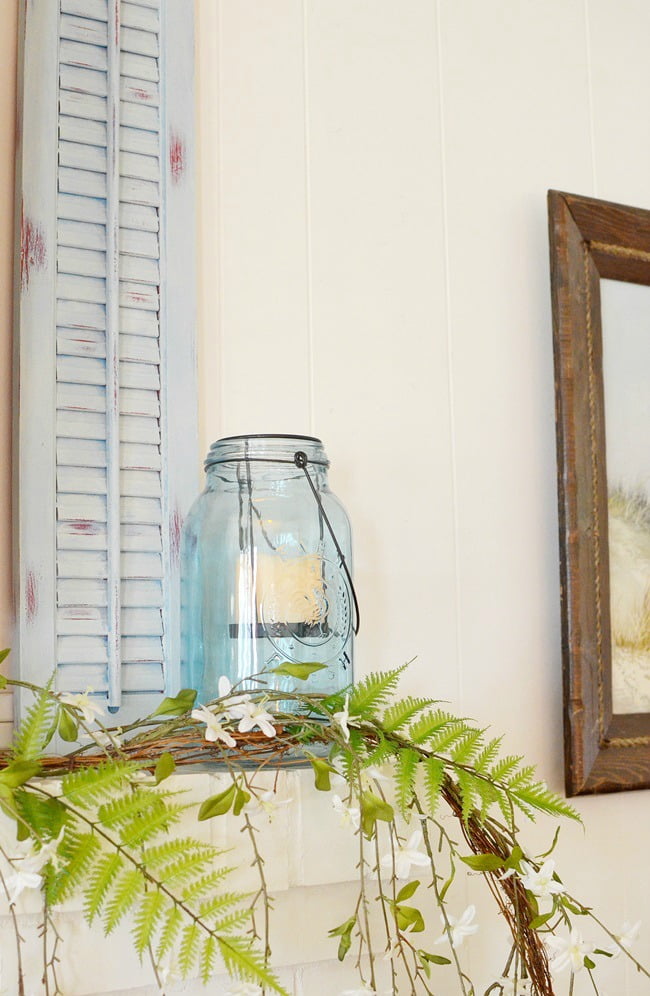 Decorating with Old Wooden Shutters
Number 8 was a post I did earlier in the year about decorating with old wooden shutters. If you have to decorate around a TV above your mantel, shutters are a great addition and can be painted any color to match your decor.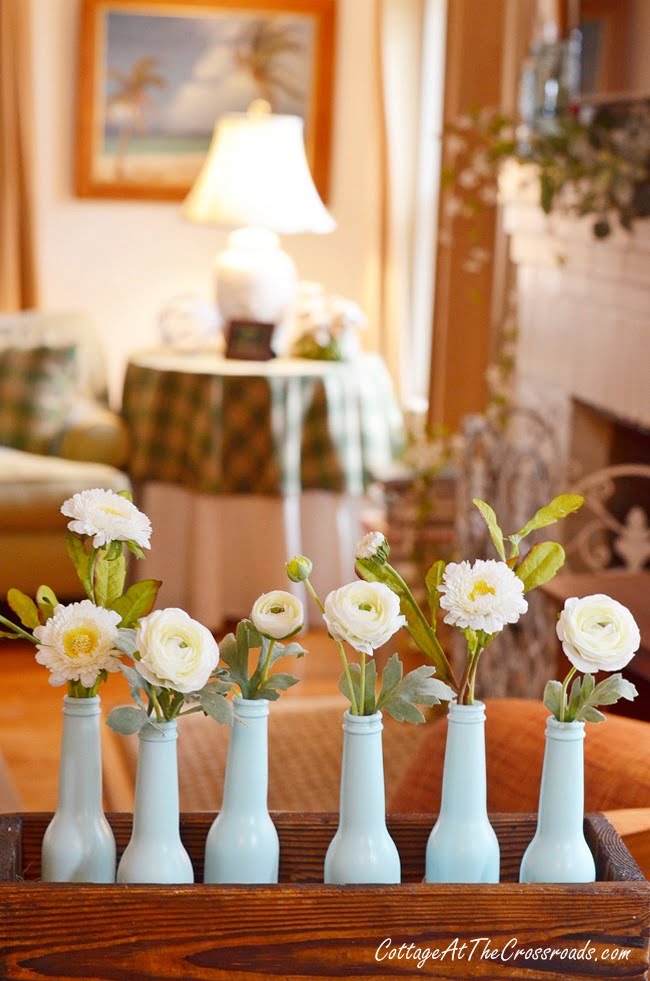 A lot of you liked the idea of spray painting beer bottles and repurposing them into flower containers! This post was number 7.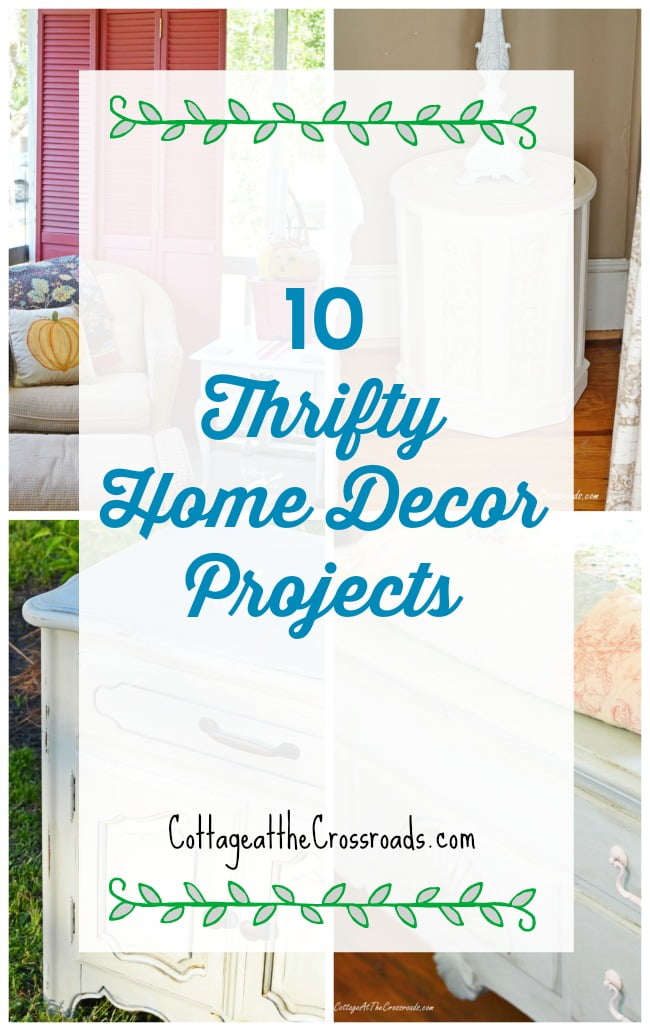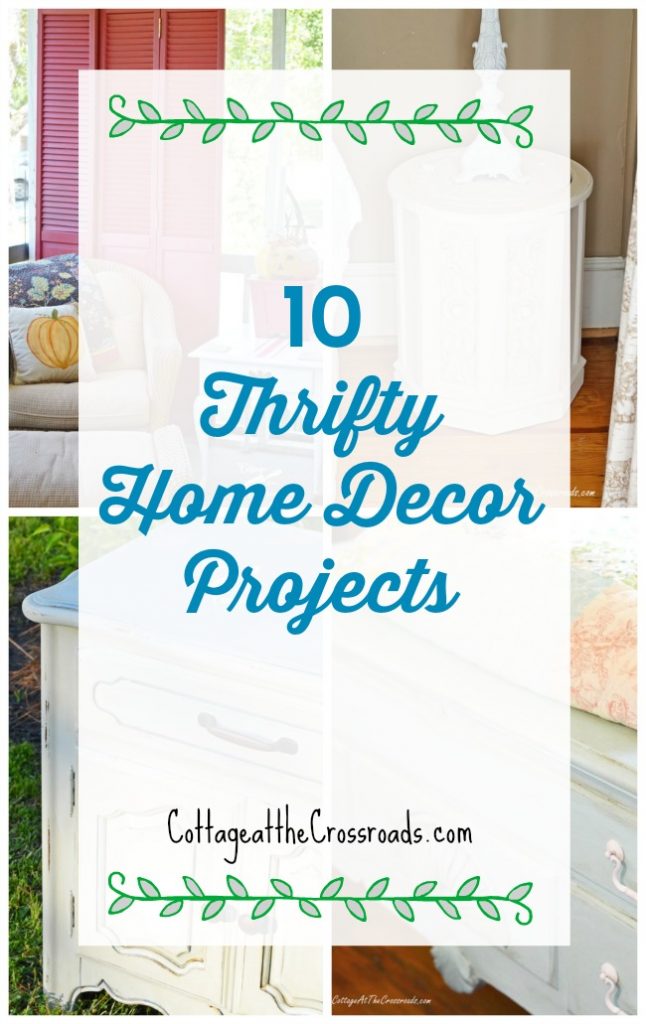 10 Thrifty Home Decor Projects
The sixth most popular post was the round-up that I did about some thrifty home decor projects that we have completed here at the Crossroads. If you're looking for some inspiration for some simple projects for your home in the coming year, this is a great post for that.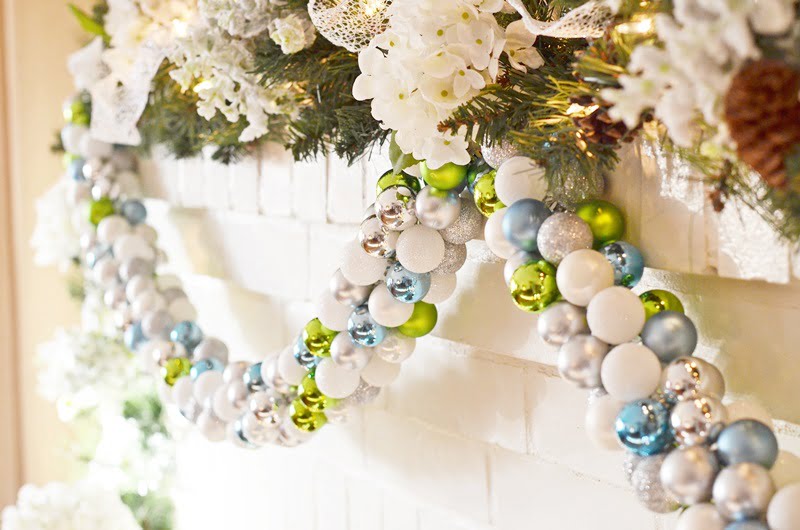 DIY Christmas Ornament Garland
I'm surprised that this post ranked number 5 because it usually takes a while for a Christmas post to gather steam. But this project was popular on Pinterest and people clicked over to find the directions on how to make this! Go ahead and buy those ornaments while they're on sale right now!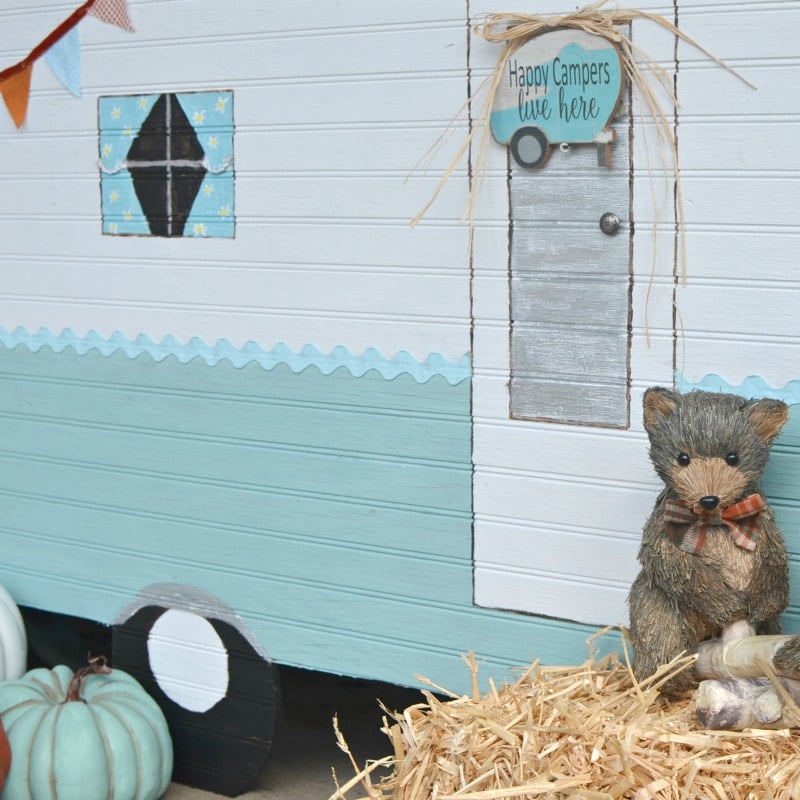 The 4th most popular post this year was about our front porch decorated for fall with a camping theme. It was a fun theme and was fun to decorate but it all came down quickly due to an approaching hurricane!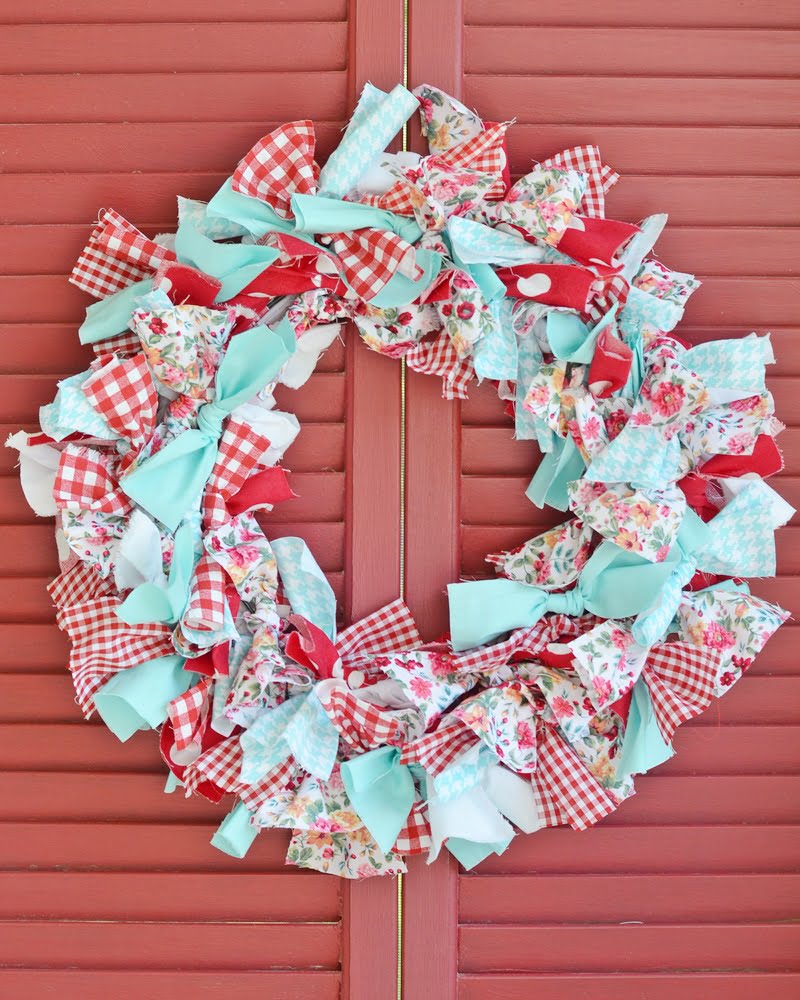 Gosh! I was so surprised to see how popular this post has been. It was number 3. I hesitated to even post the directions because I thought that everyone already knew how to make a rag wreath! But I did a little investigating and discovered that it's on page 1 when you do a google search for rag wreath!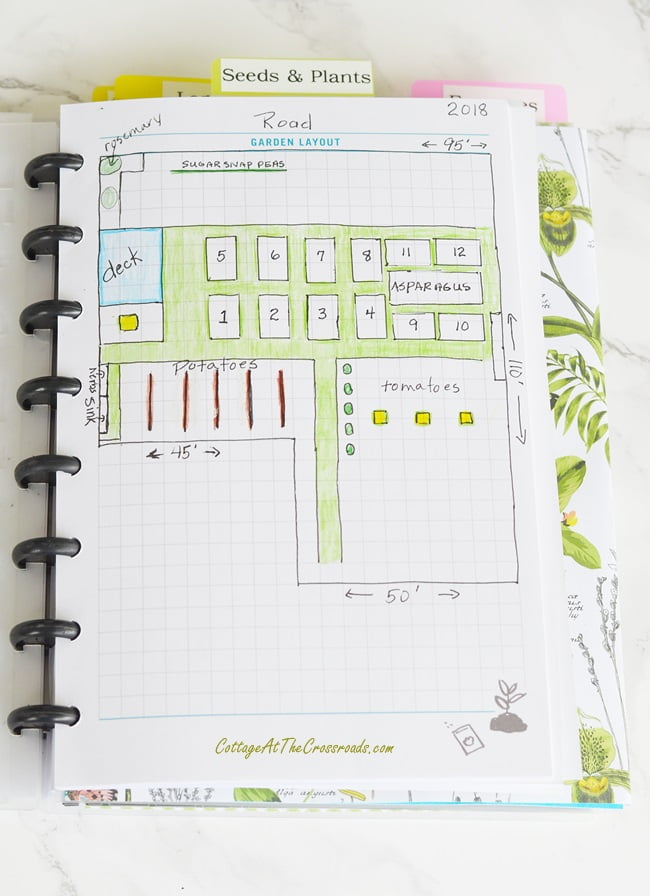 How to Set Up a Garden Journal
The second most popular post of this year is this one with ideas on setting up a garden journal. The post is doing very well right now because people are already thinking about next year's garden.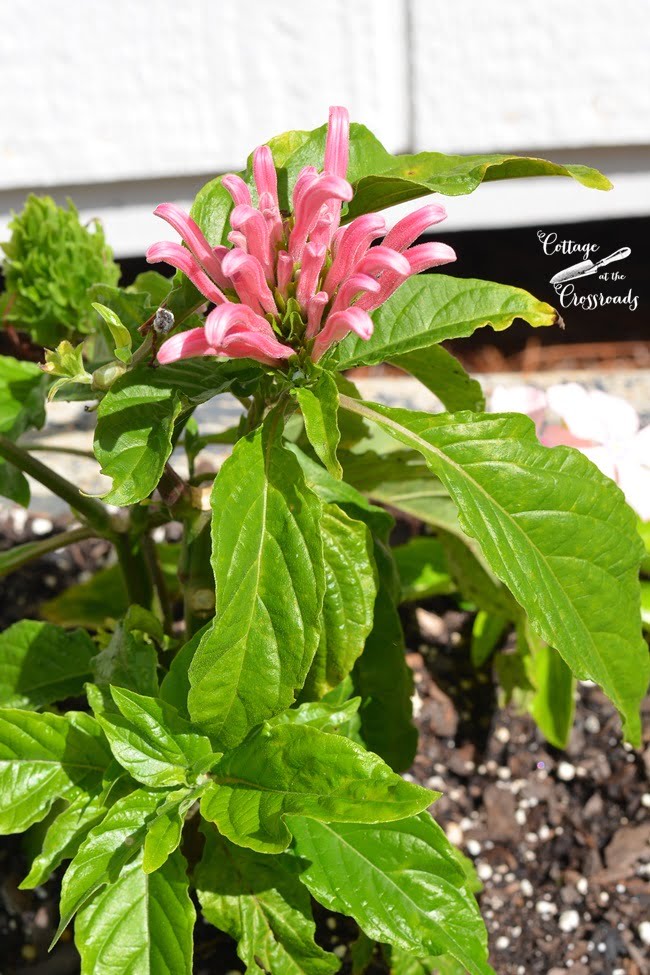 Jacobinia-A New to Me Perennial 
And the most popular post for 2018 was this post about a new perennial that I found and planted this past year. Eeek! I get so excited when you guys like our gardening posts because I love to share my love of plants and flowers with you.
Did your favorite make the Top Ten Posts of 2018? Were you as surprised with the results as I was?
Happy New Year everyone! May you be blessed with love, peace, joy, and prosperity in 2019!