Ten Thrifty Home Decor Projects: a roundup of some of our favorite thrifty projects that we're still using in our home
Hi there, friends! I'm back today with a roundup of our favorite home decor projects that we've completed and shared on our blog over the years. And all of them are thrifty, of course!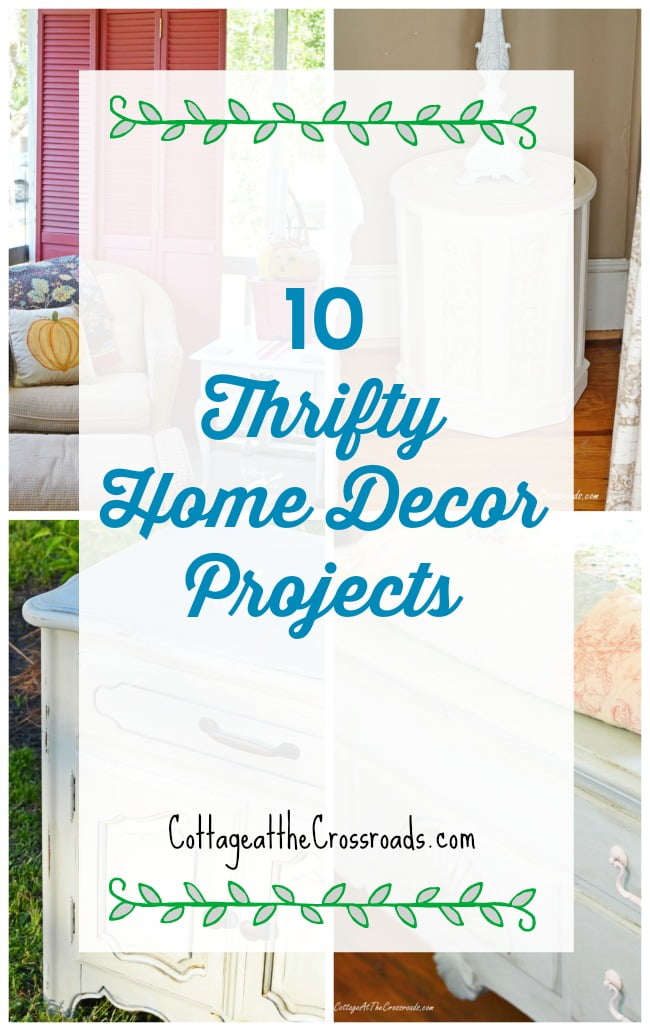 Today is the day that the Thrifty Style Team members share a recent project that they've completed, but most of us are sharing roundups today. Seems like this time of year gets jam packed with events for everyone so we're sharing some of our favorite home decor projects today.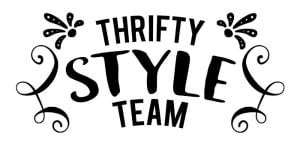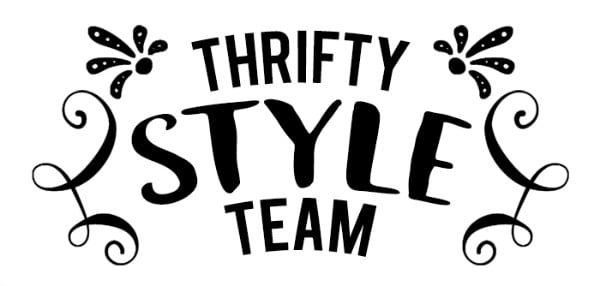 I Should be Mopping the Floor
I can't wait to visit everyone's posts today to see some of their best projects all in one place!
It was really hard for me to select the projects that I wanted to highlight today but I came up with 10 Thrifty Home Decor Projects that are not only our favorites but ones that continue to be used in our home.
Many of our team members visit thrift stores to find items that they can refresh or repurpose. But a lot of our items were either given to us or purchased for a song at a local auction house.
Closet doors can serve as privacy screens on porches or can be just plain decorative. We've gotten good use out of ours!
Below are some additional furniture items that we purchased at the auction and painted.
The one above is still being used in my sister-in-law's guest bedroom. I don't limit myself to just painting furniture. I will slap some paint on just about anything!
I've painted several picnic baskets but this one has remained my personal favorite. I put it in a booth that I had and it sold immediately.
I love to find items in the dollar stores and repurpose them like the letters that say GROW in the photo above! They've been hanging in the garden for a few years now and haven't faded in the least!
Sometimes I enjoy taking something destined for the dump and seeing if I can repurpose it. This dolly was missing a wheel so I took them all off and turned it into a wreath!
One of my friends has passed along a few things to me because she knows I'll probably reuse them. Below are two of them.
And this reproduction feather tree that she gave me has been decorated for almost all the holidays and was even painted white at one point! I don't think I've ever decorated it for the Fourth of July, though, and this may be the year it gets a patriotic treatment!
It's been really fun looking back at some of our favorite thrifty home decor projects. Now it's time to visit the other Thrifty Style Team to see what they have for us today!