I've been painting up a storm lately and I thought I'd stop long enough to share this patriotic picnic basket with you. Perfect for toting some snacks to eat while watching July 4th fireworks or to take on a picnic.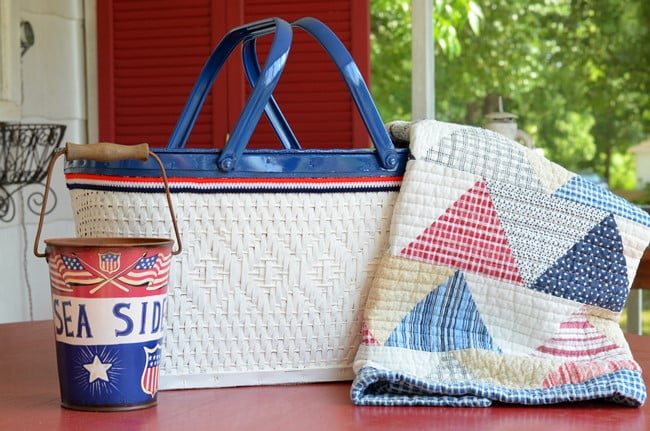 The picnic basket is one I've had for a few years that I picked up for a song at the local auction. It's been hiding out in our storage building which I'm in the process of cleaning out. It's a vintage basket from the 60s or 70s with a pretty woven diamond pattern on the sides.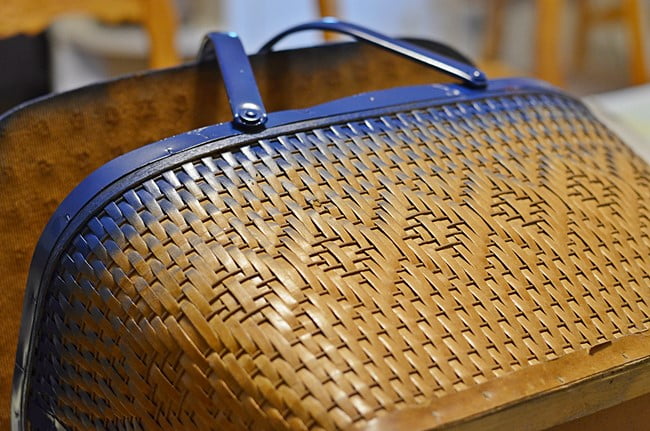 Once you're picnic basic is ready to go, check out these romantic picnic ideas for couples and enjoy yourself.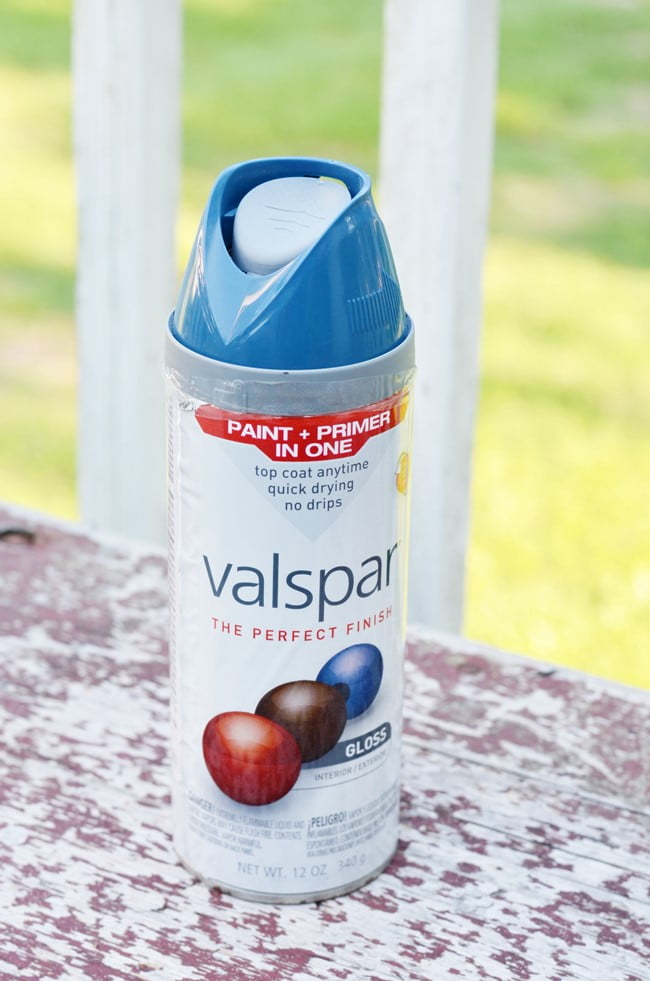 The hinged top and the metal handles were spray painted with Deep Sea Diving by Valspar in a gloss finish. It's such a great patriotic or nautical shade of blue.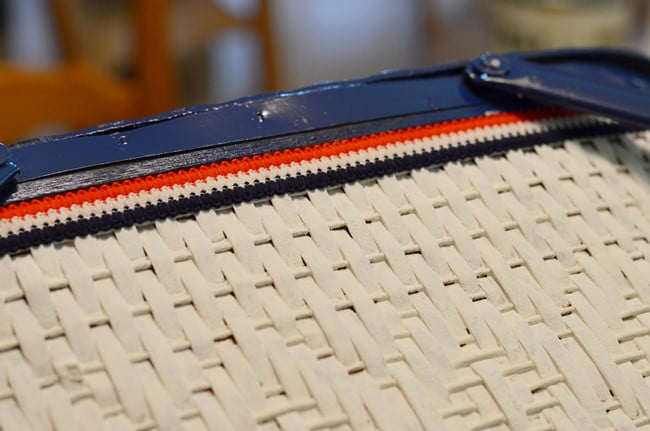 The rest of the basket was painted with Annie Sloan chalk paint in pure white, and then I hot glued a little red, white, and blue trim underneath the rim of the basket.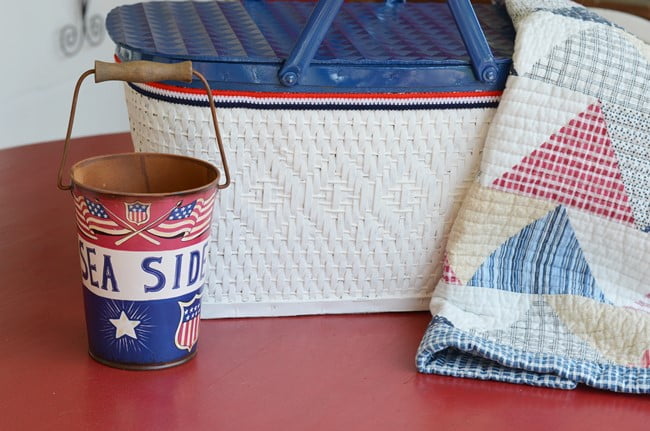 As I was cleaning out the storage building, I ran across more patriotic items such as this adorable metal pail and this patriotic pillow sham that you may remember that I used when I was adding some patriotic touches to the front porch a few years ago.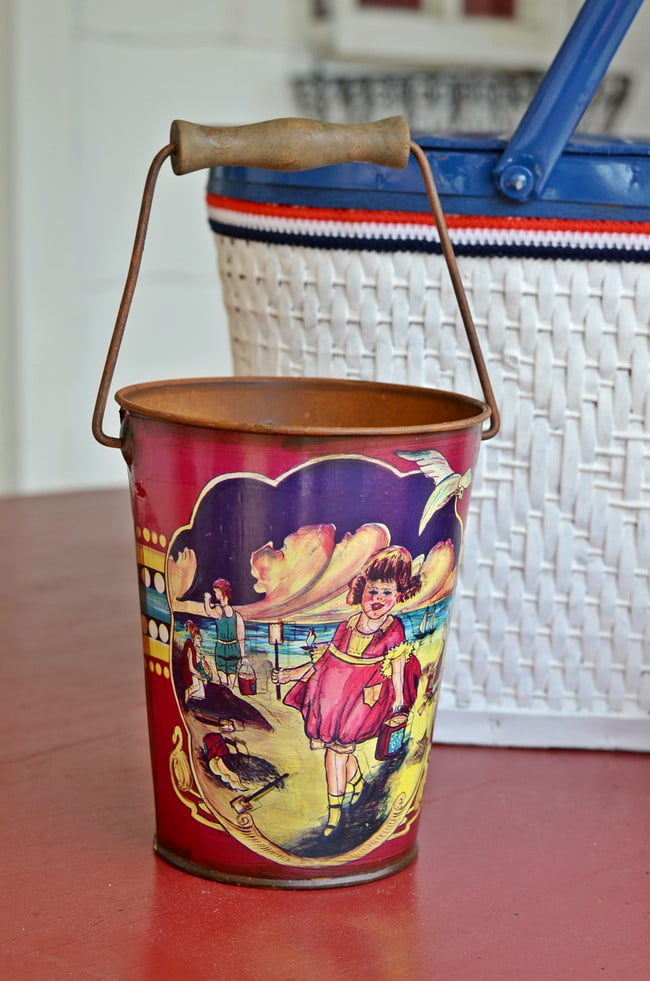 Here's another one of those little pails. Reminds me of vintage sand buckets of years ago although these are reproductions. The picnic basket, the pails, and the pillow sham were all taken to my new booth.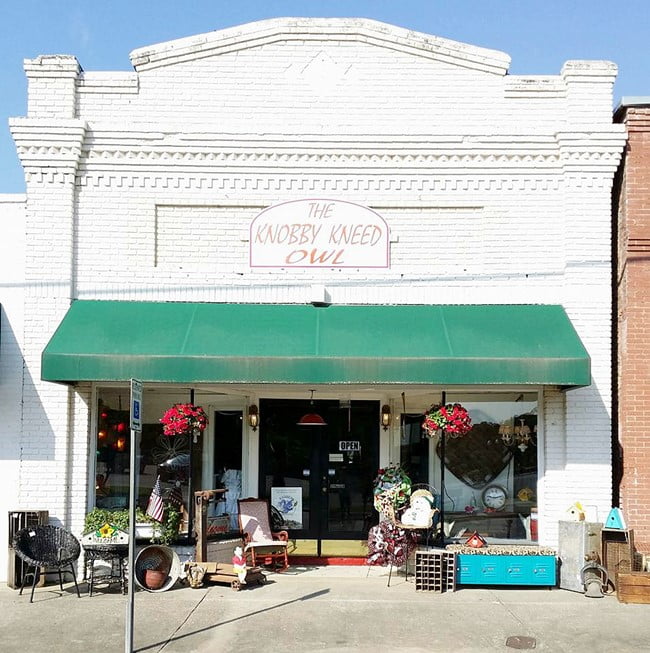 My booth is located in the new store in our town called The Knobby Kneed Owl. I'm so excited because I've always wanted my own booth where I could sell some of my finds and treasures.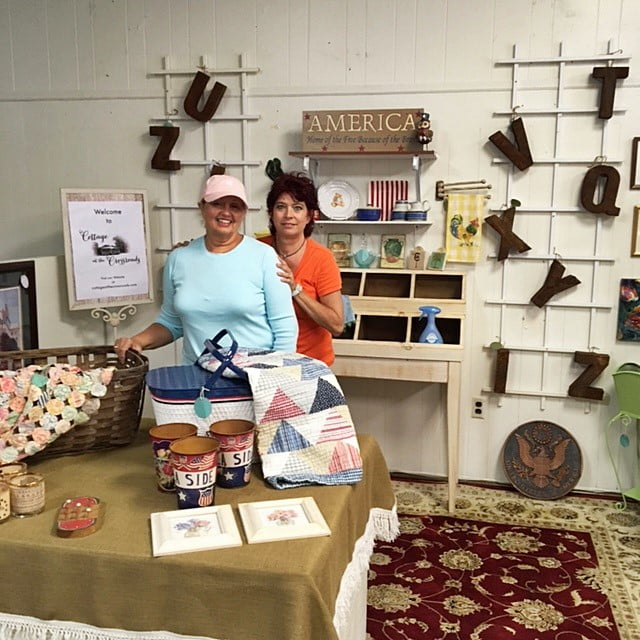 Here I am with the owner Aubrey Totten setting up my booth before opening day, and you can spot the patriotic picnic basket on the table.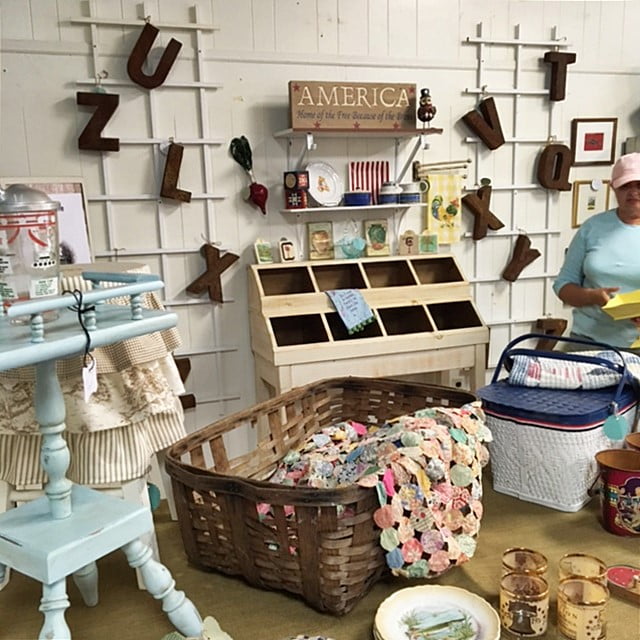 You may recognize some of the items if you've been following the blog for a few years!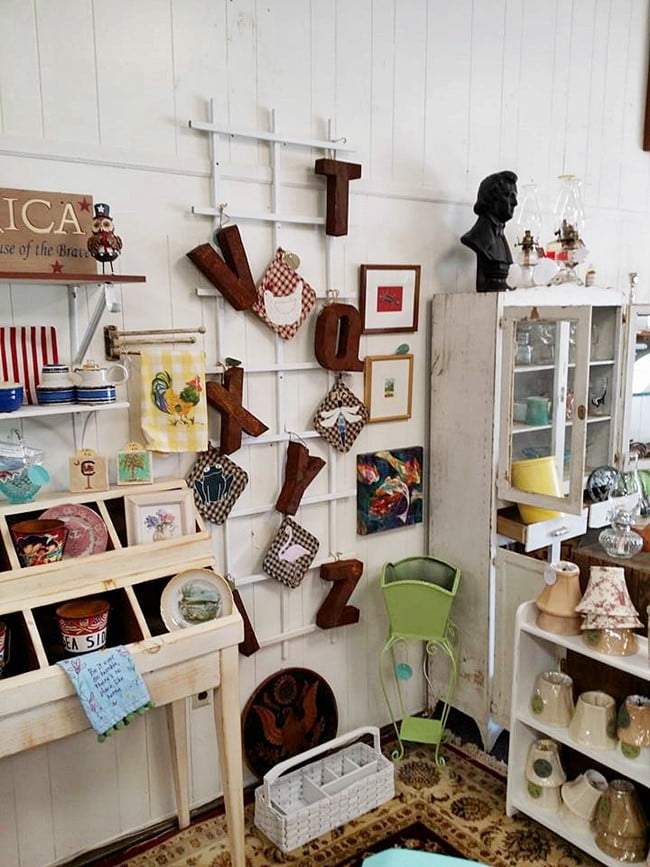 And I'm happy to say that quite a few of the items have sold since opening day, including the patriotic picnic basket. A friend from high school saw it in a photo on Facebook and immediately contacted me about purchasing it and the pillow sham. (I think she must be planning a picnic, don't you?)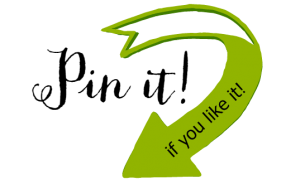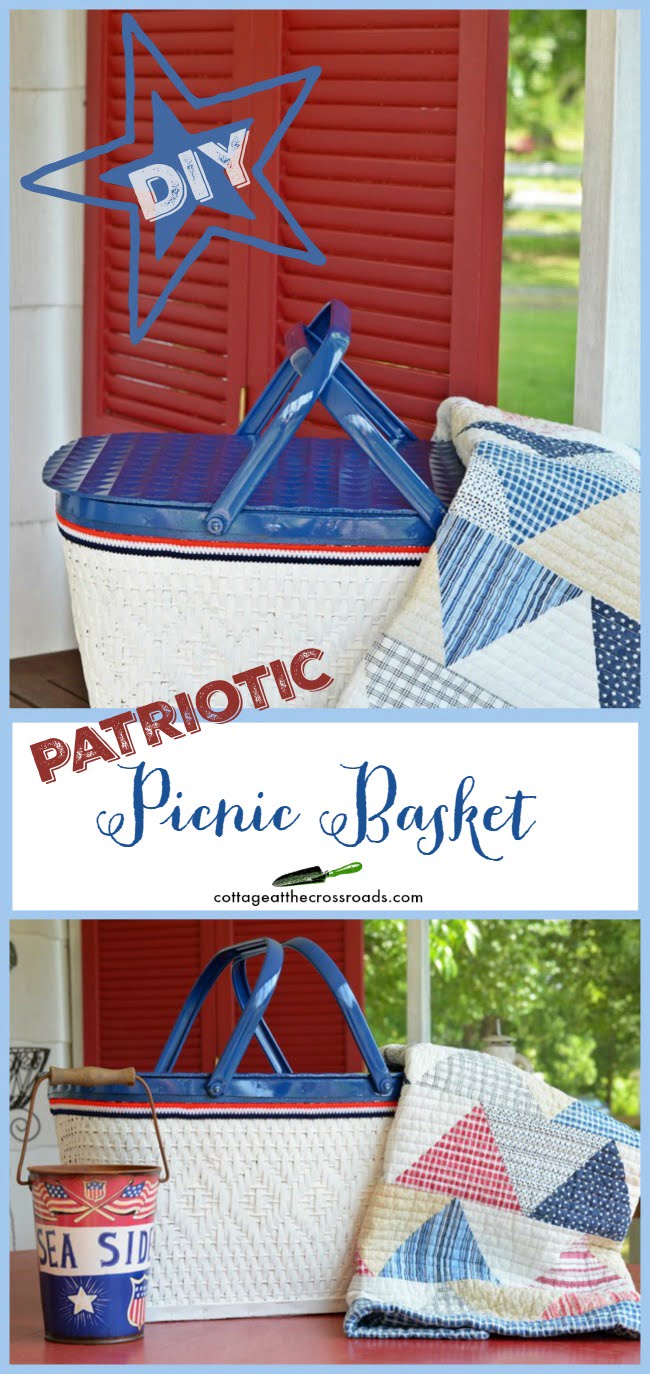 So if you run across one of these vintage picnic baskets, grab it because it looks so darn good painted! I'll be sharing a few more of my painted goodies that I've put in my booth in the next few days. In the meantime, y'all stay cool!