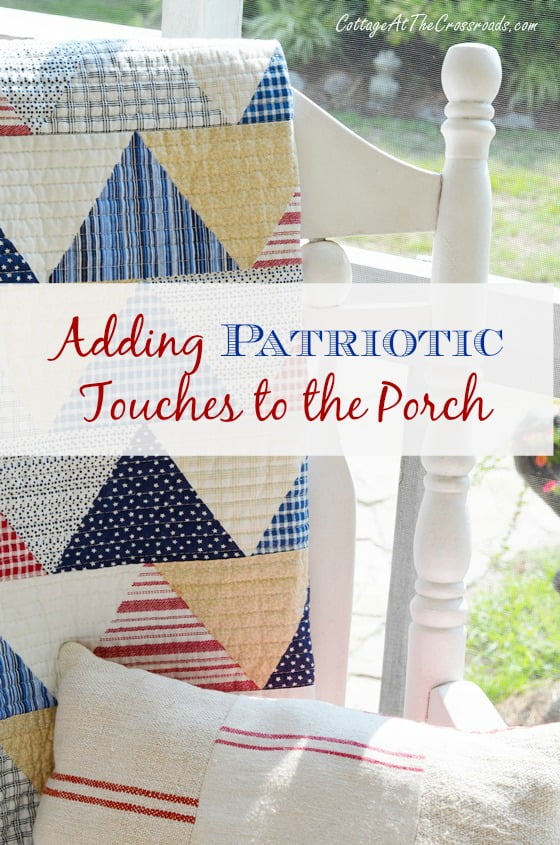 I hope everyone had a great weekend. As for me, I've been adding a few patriotic touches to our front porch in preparation for July 4th. I haven't finished yet, but I'll show you what I've done so far.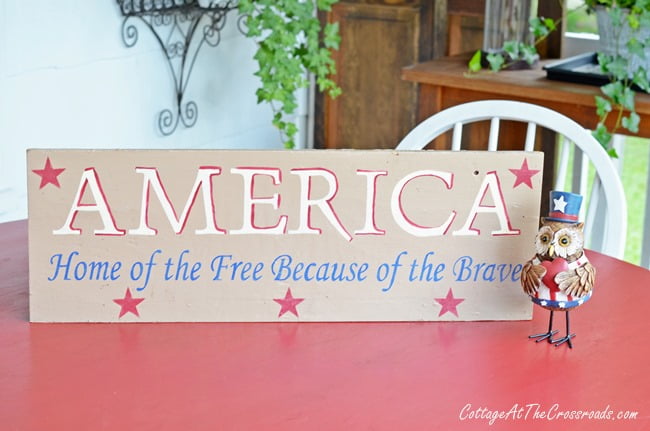 If you follow on Facebook, you may have seen this sign that I found at the auction on Memorial Day. The sign is made from a thick, heavy piece of wood so instead of hanging it, I decided to just display it on the table. And when I spotted this adorable owl at Hobby Lobby recently, he just had to come reside on our porch!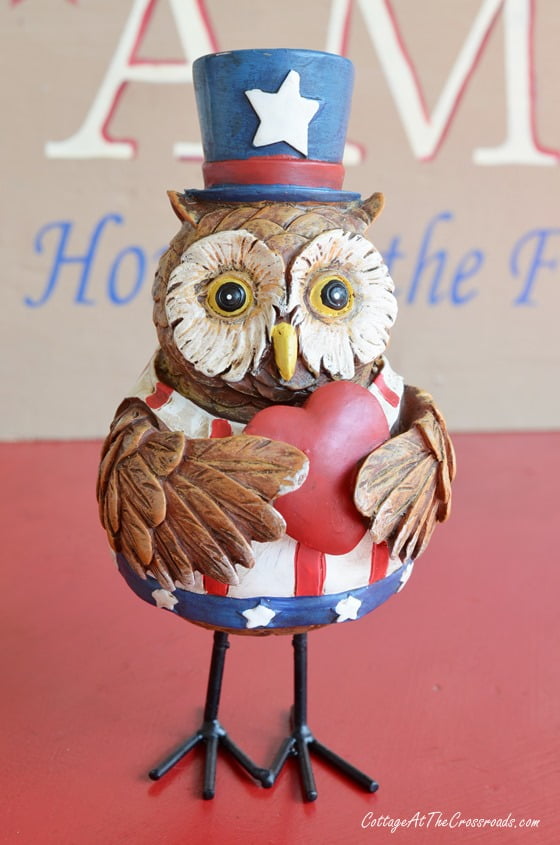 I think he's saying, "Hoot, hoot, hooray!"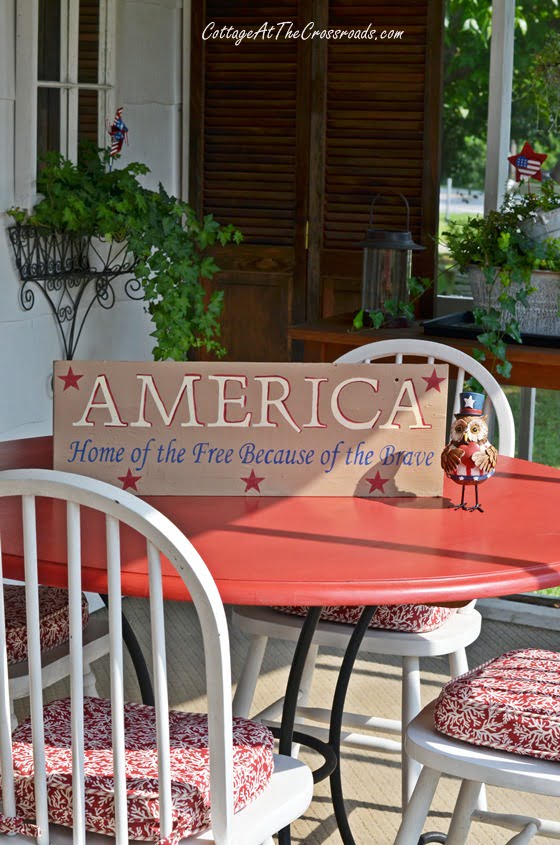 The cushions have been recovered in a summery, outdoor fabric with red ticking cording. I had them recovered instead of buying new ones because they are the exact, right size for these chairs.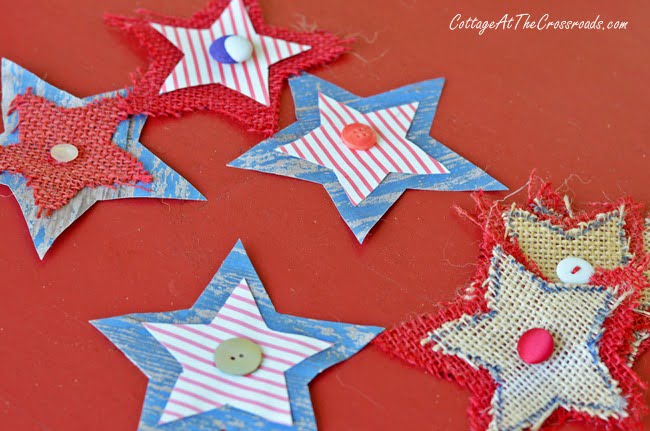 I pulled out some of the decorations I made last year. These stars were used on the garland around the front door. But this year....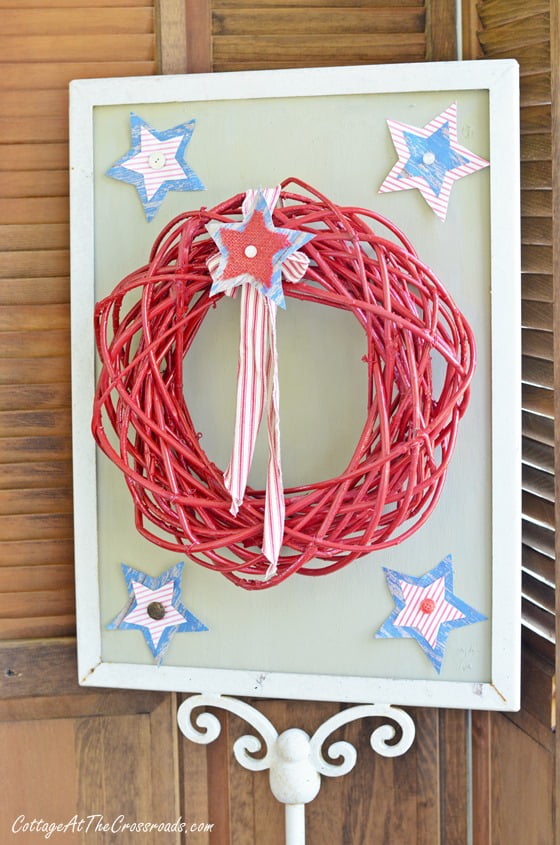 I added some of them to the wreath on the metal stand that I showed you on our Summertime Porch.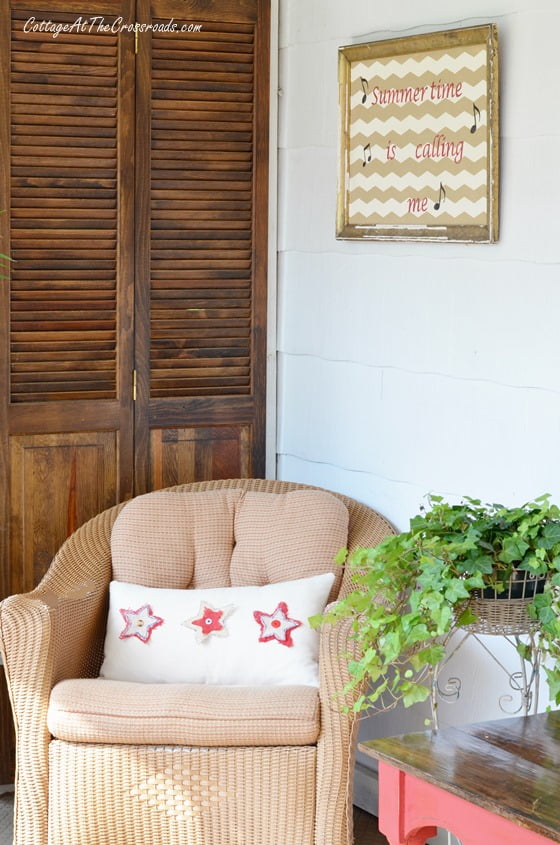 And some of the stars ended up on this pillow.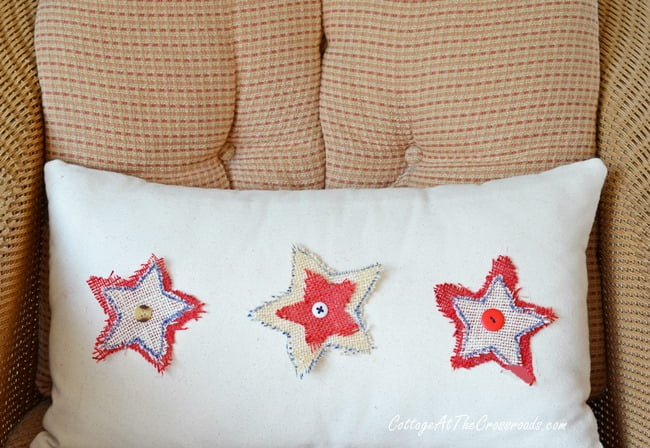 They are just safety-pinned to the pillow! A quick way to add some seasonal decor to a plain pillow.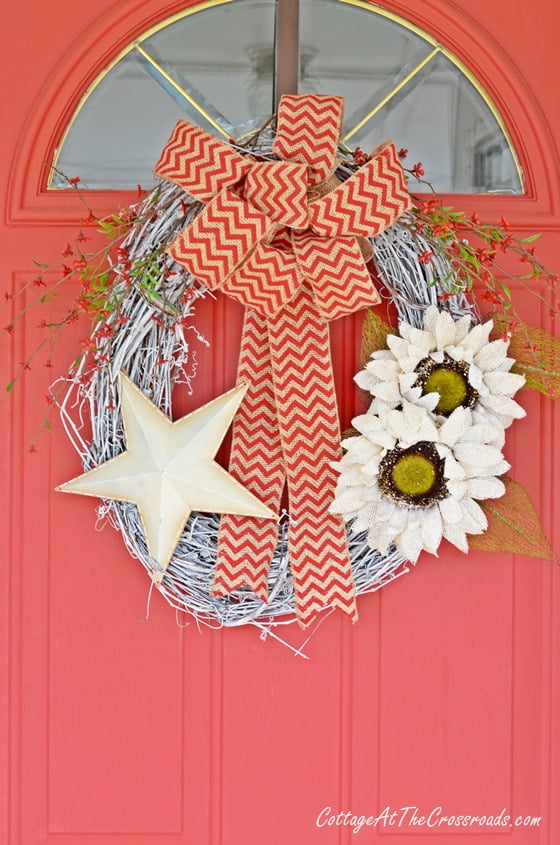 The summer wreath on the door got a metal star.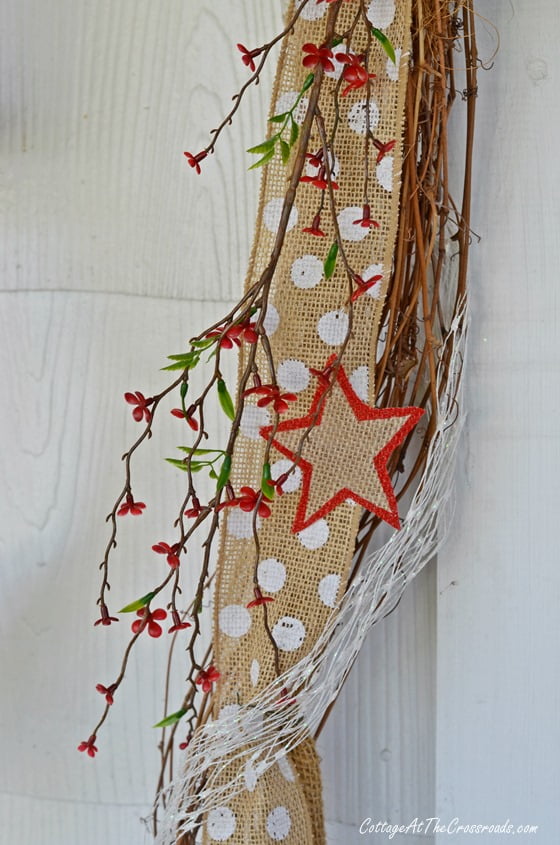 For the Fourth of July, the garland needed to be star-studded, so I added some.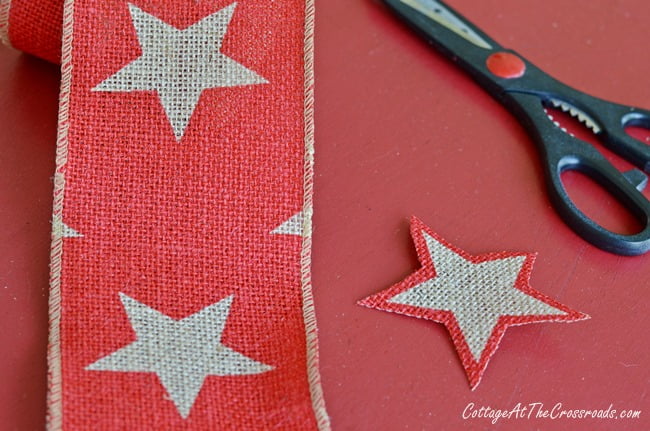 They were cut from this ribbon that I already had.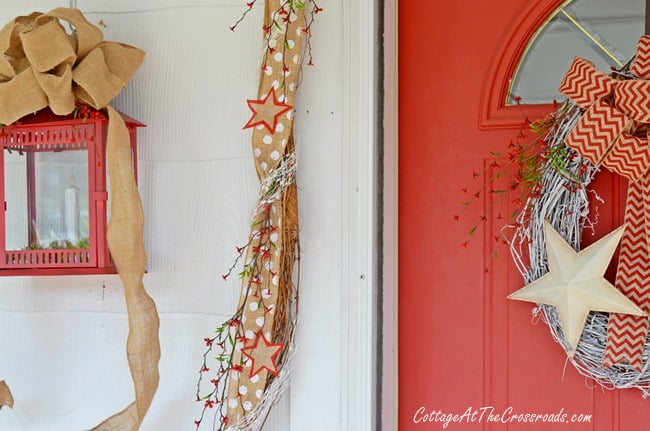 Here you can see how it all looks together.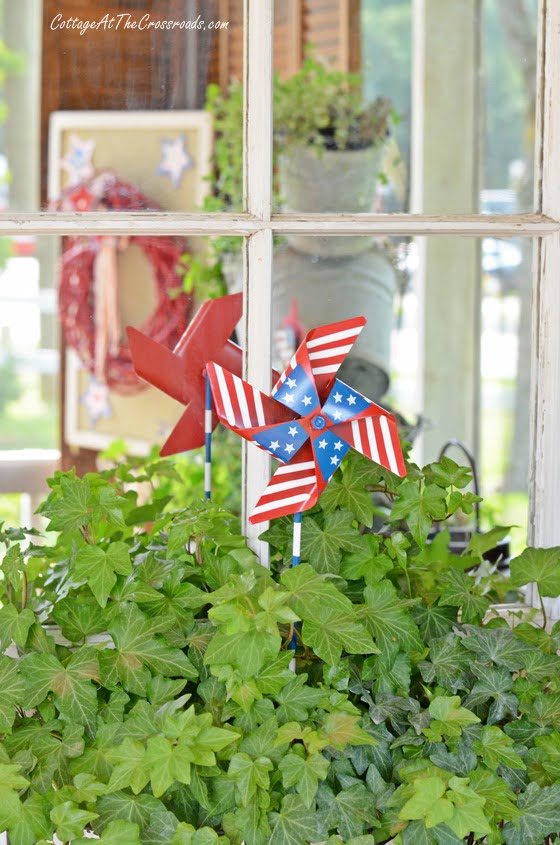 A patriotic pinwheel jazzes up the ivy.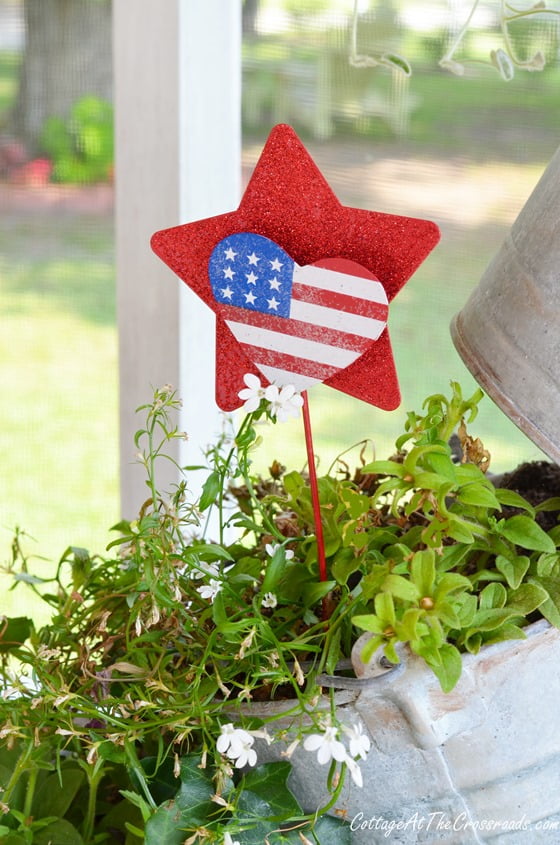 And a new little pick went into the topsy turvy buckets.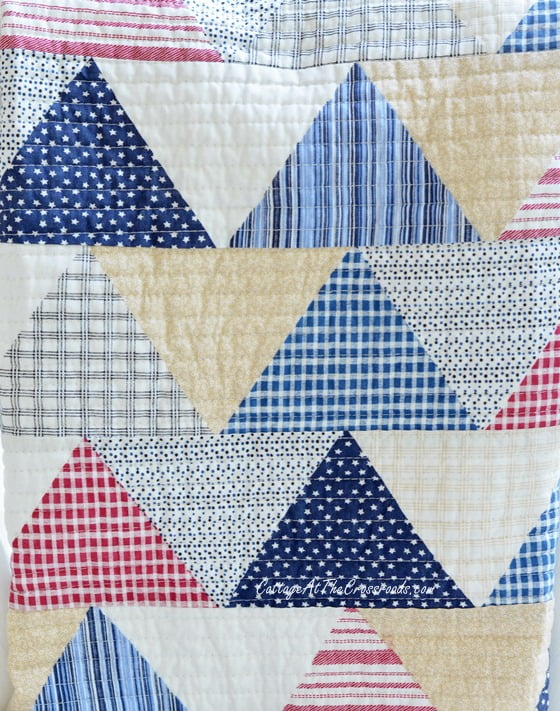 You're probably thinking this is a new throw on the back of our rocking chair, right? Well, I actually had a twin-sized quilt in my buggy at Ollie's, but I spied the matching king-sized pillow sham. (It was just $5.99 and plenty big to hang over the back of the rocker!) A big SCORE for adding some red, white, and blue to our country porch!
I have a few more projects for adding a little more patriotic decor to the porch and I promise I'll show it all soon!