Recently I made a watermelon tiered tray to go on our summer front porch, and I'll have to admit I'm smitten with it and the patriotic one I did for July 4th.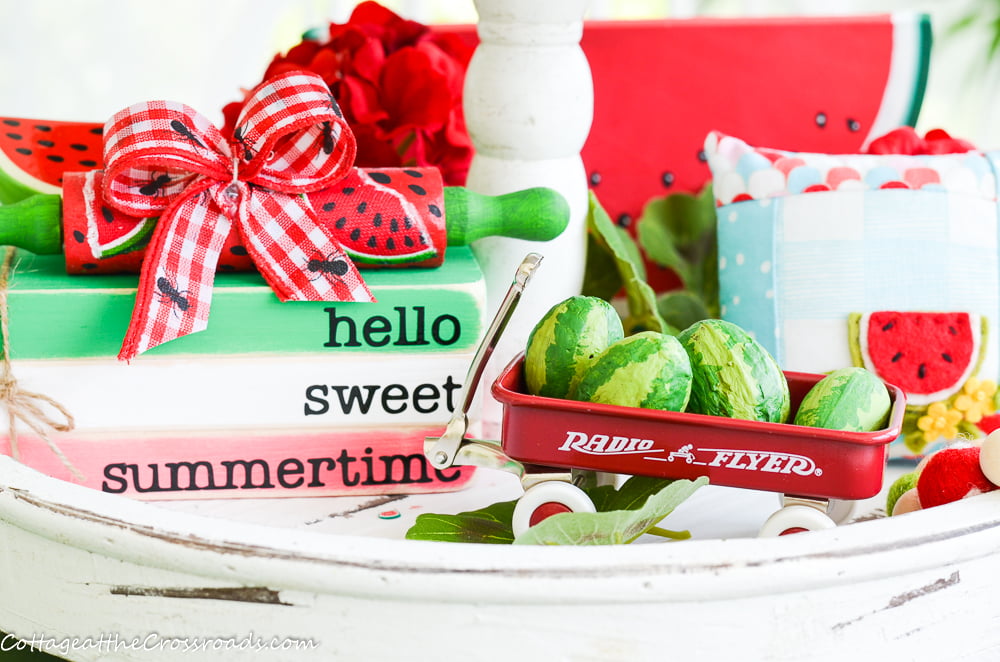 I don't know what it is with decorating tiered trays. I am a little late to the game but I have embraced this farmhouse decor trend wholeheartedly.
I suppose it's a bit like playing with a dollhouse or making fairy gardens. Such a magical way to escape the real world. We all need to do that a bit, don't we?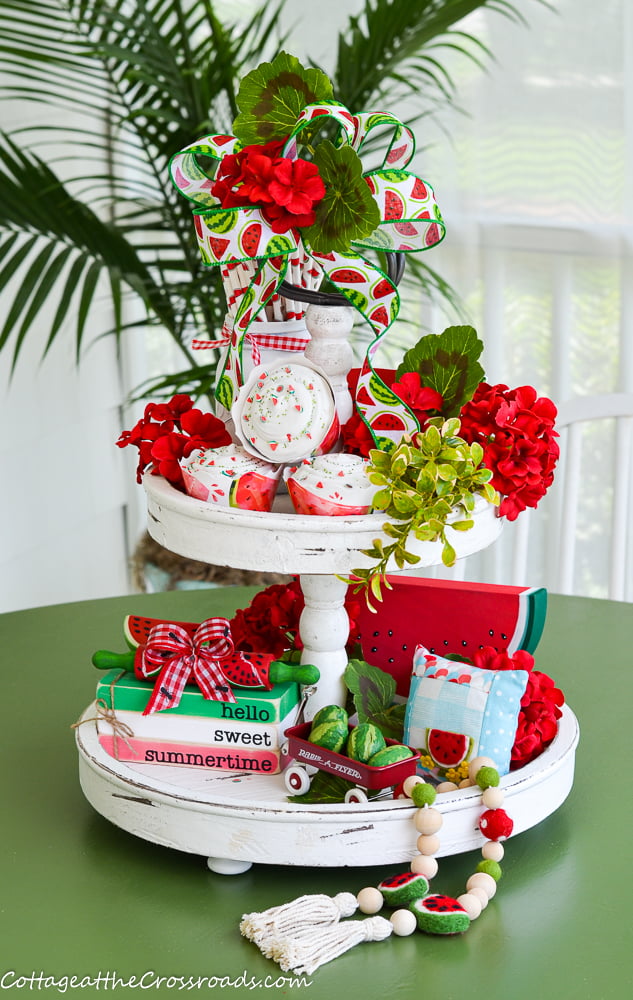 I ordered my wooden tiered tray from Amazon a few months ago, and it did take a while to gather or diy some of the items to put on the tray.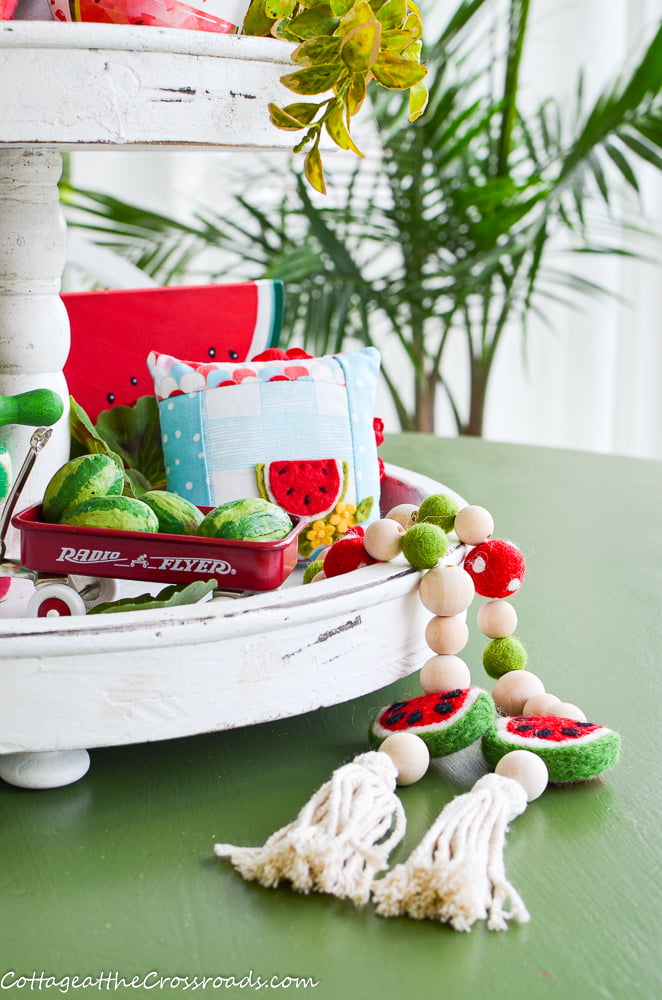 The tiny pillow with the watermelon on it came from an Etsy shop along with the garland and the miniature red wagon.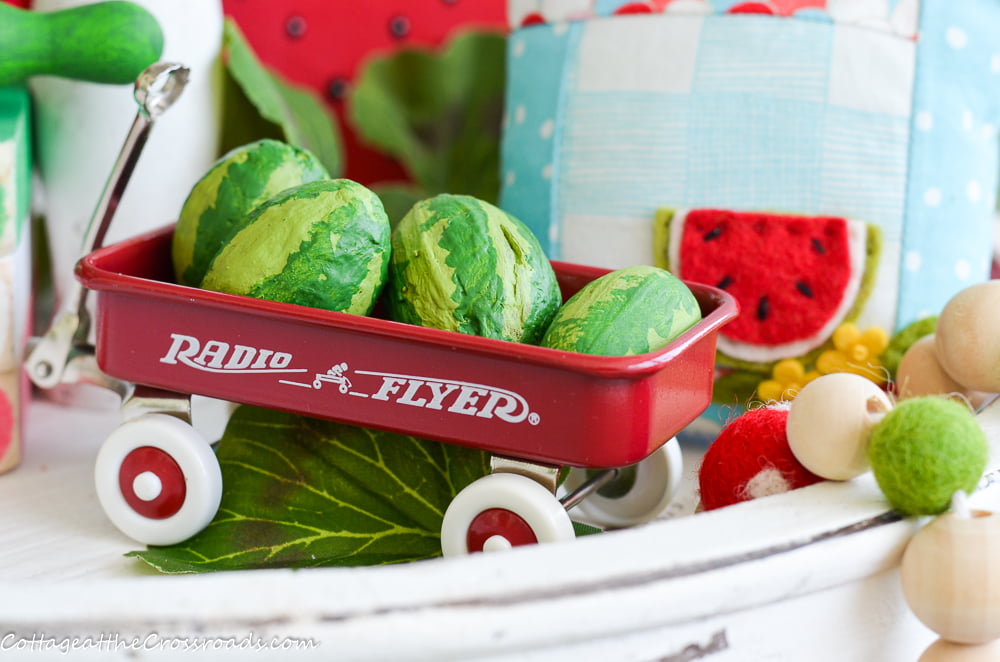 The watermelons in the wagon were a DIY project completed by me. One of them is a pecan and the other similarly shaped nuts were found in some old, dried up potpourri.
Our home is surrounded by pecan trees planted by Leo's dad when he was a small boy, but would you believe that I could not find a single pecan in our yard?
They worked, though.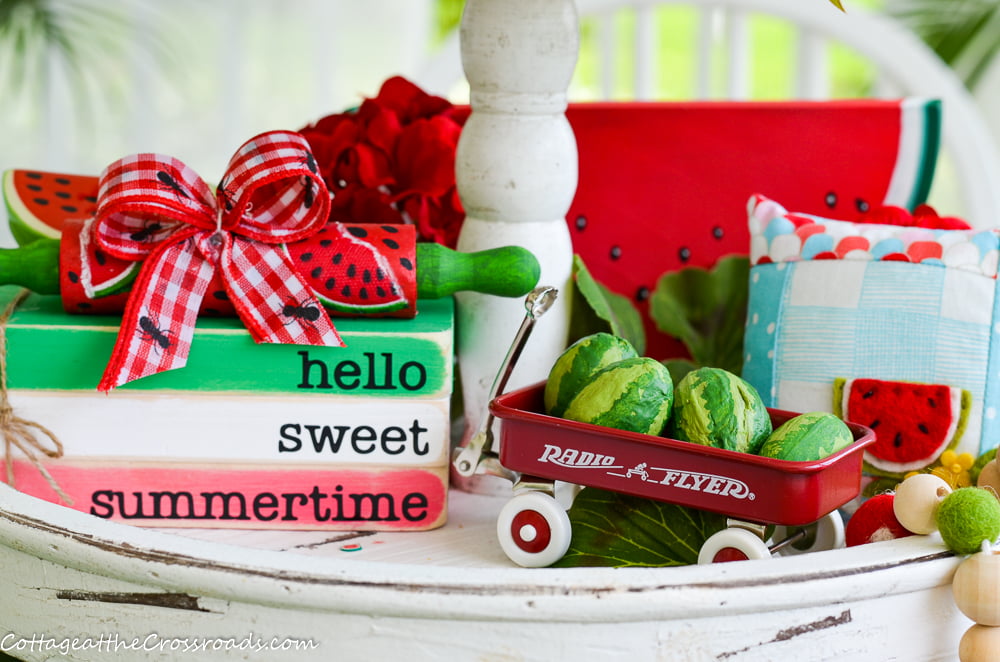 The stacked books came from a shop on Etsy, and the miniature rolling pin was made by my friend that made our porch sign.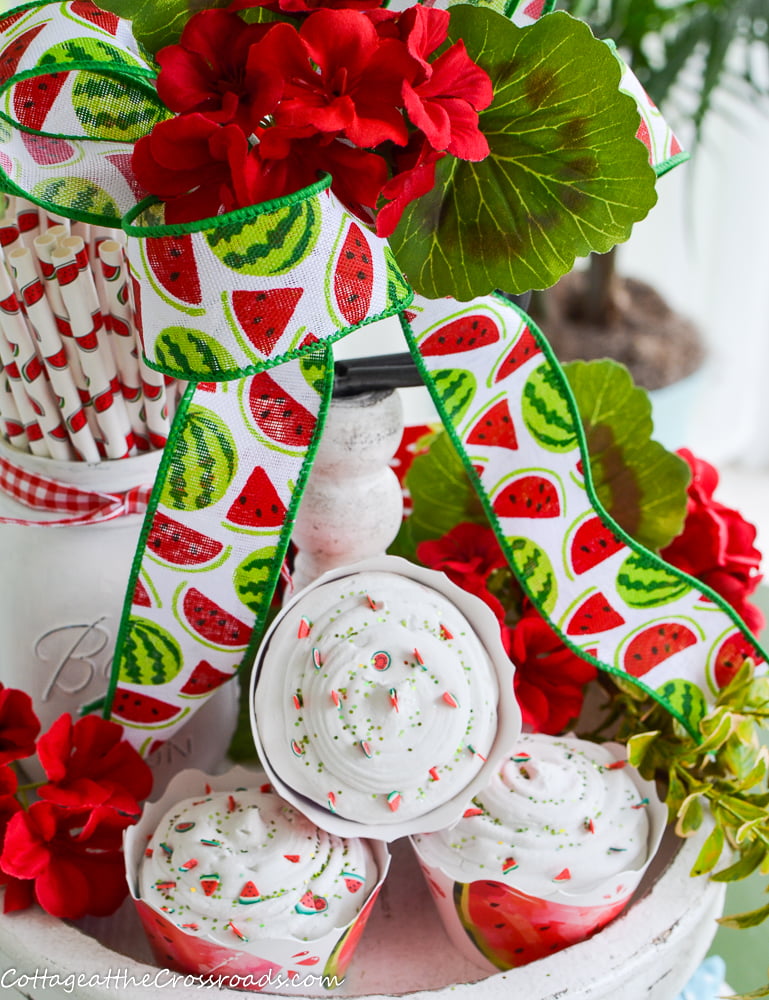 She also made these adorable fake cupcakes decorated with watermelon sprinkles.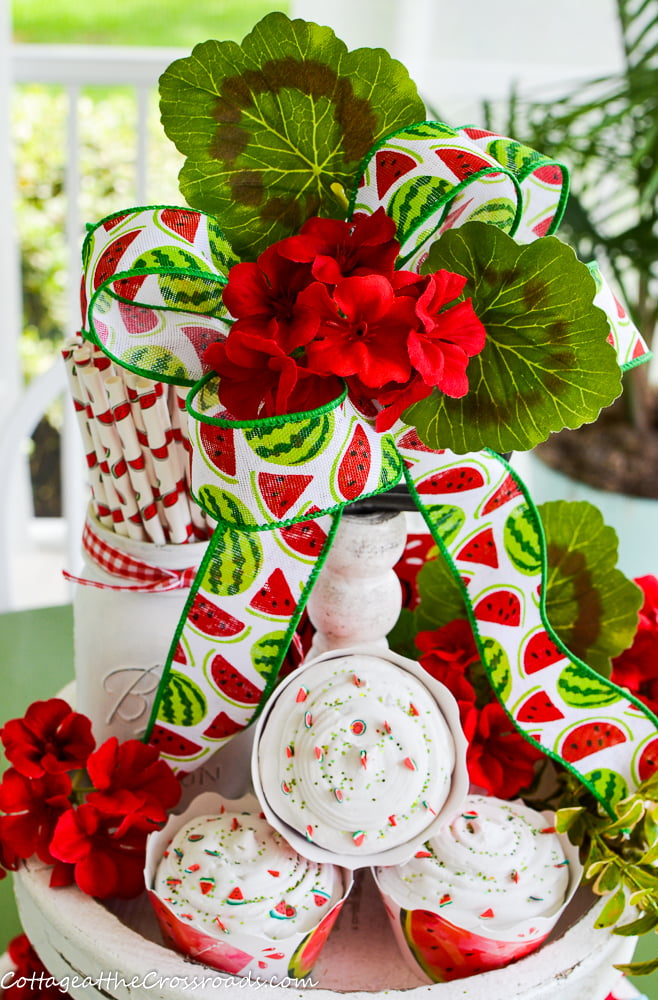 I also ordered the watermelon on Etsy, and my friend made the bow for me.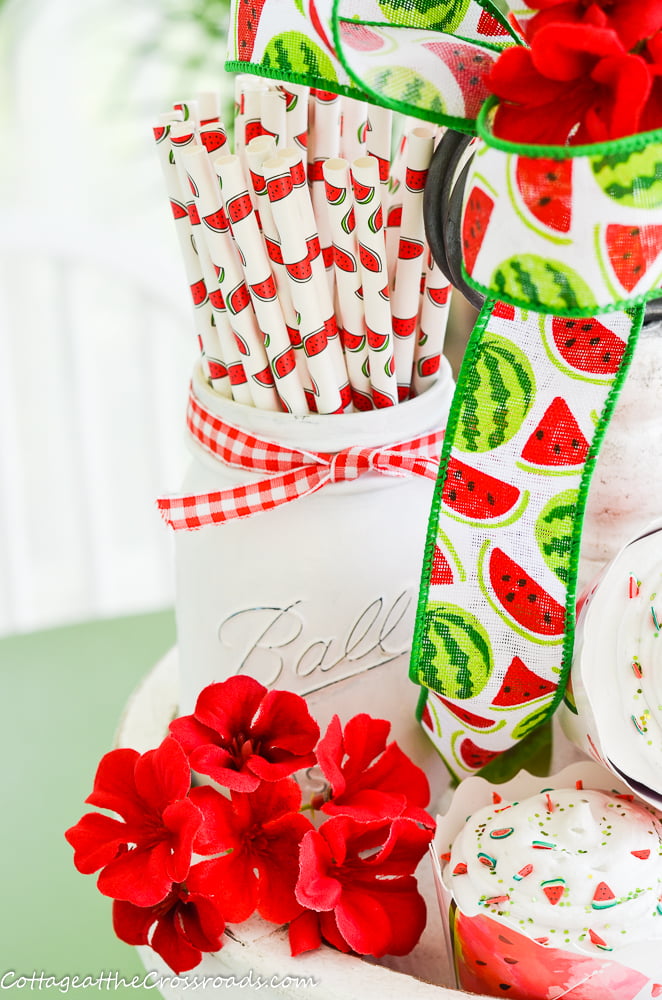 I ordered the watermelon straws from Amazon and tucked them down inside a painted Mason jar.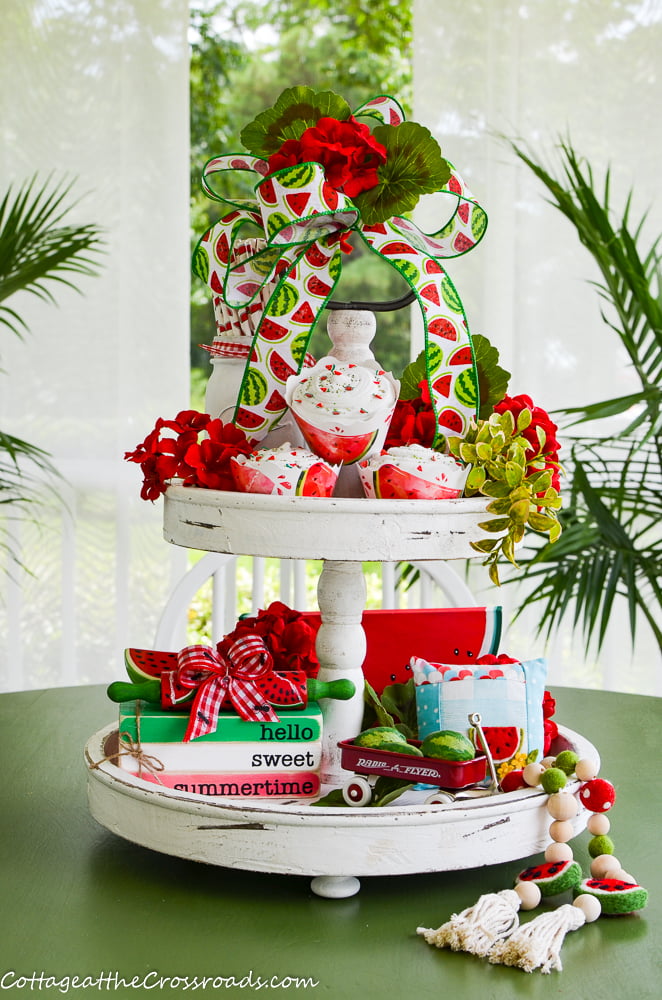 My family is coming to visit this Saturday, and I'm so glad I have this watermelon tiered tray to greet them on the front porch.
Another tiered tray
I haven't had a chance to show you but I decorated the tiered tray for July 4th with a patriotic theme. If you follow me on Instagram, you may have already seen it.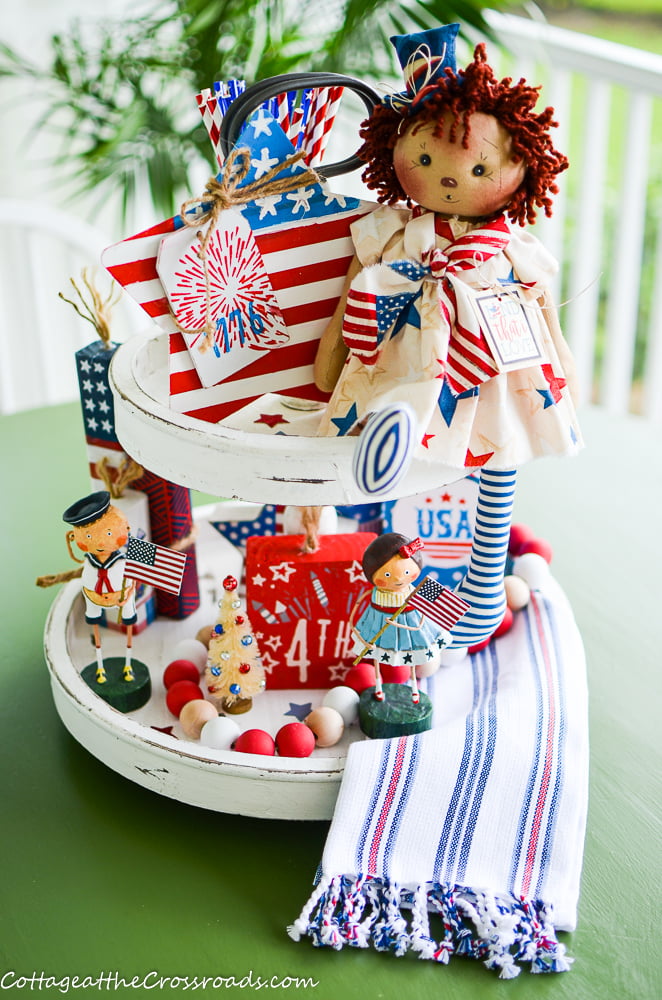 Isn't it cute? Oh my gosh! I am having so much fun decorating the tiered tray!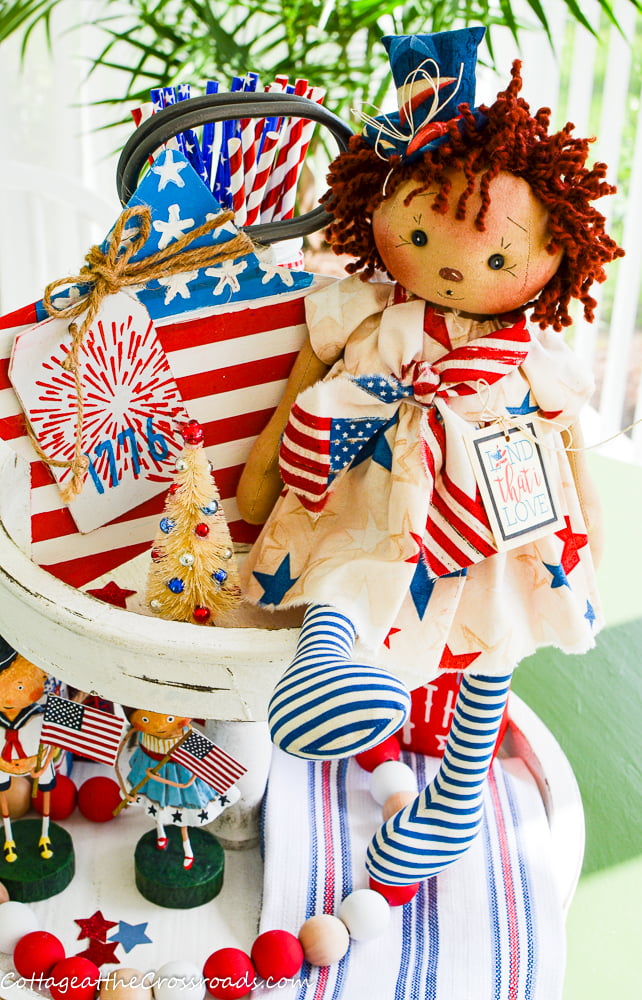 I borrowed my friend Ann's Miss Liberty doll to perch on the top tier.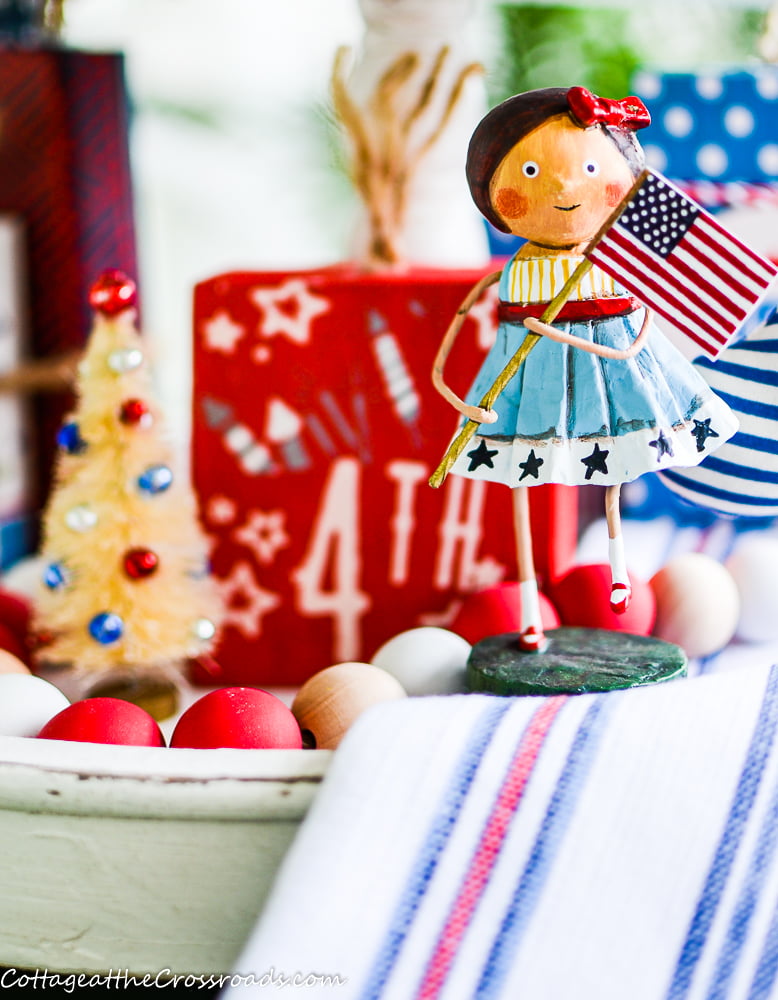 Are you familiar with Lori Mitchell figurines? Someone introduced me to them and I promptly ordered this one from Amazon called Little Betsy Ross.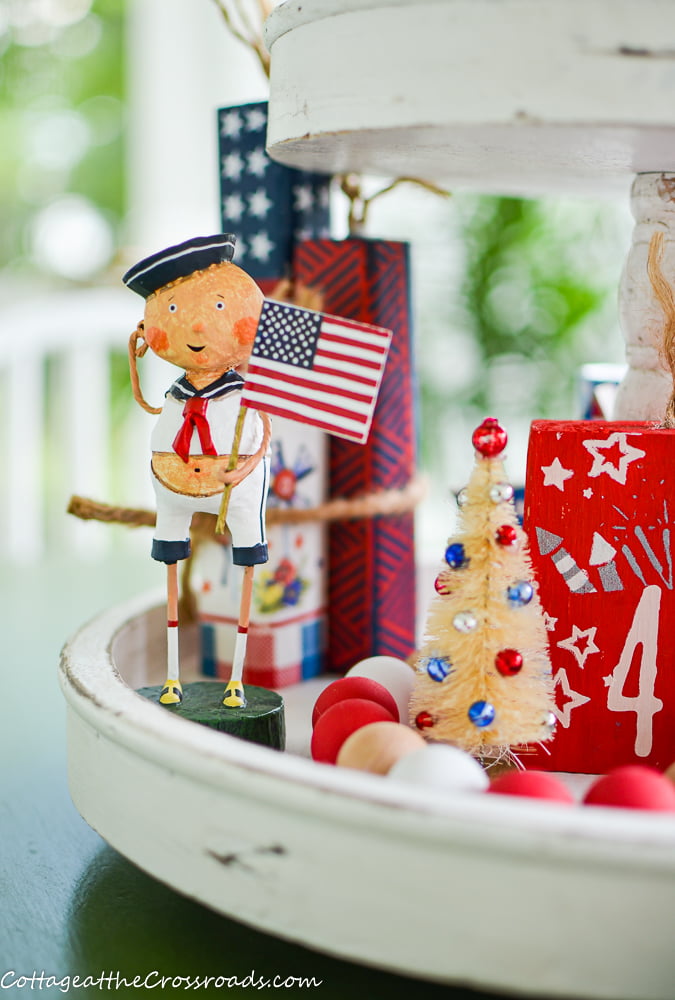 And I purchased this one called Aye Aye Adam in honor of Leo's dad and brother Jim's service in the Navy.
The patriotic bottle brush tree came from a shop on Etsy. (I'm doing what I can to support small business owners and makers, for sure!)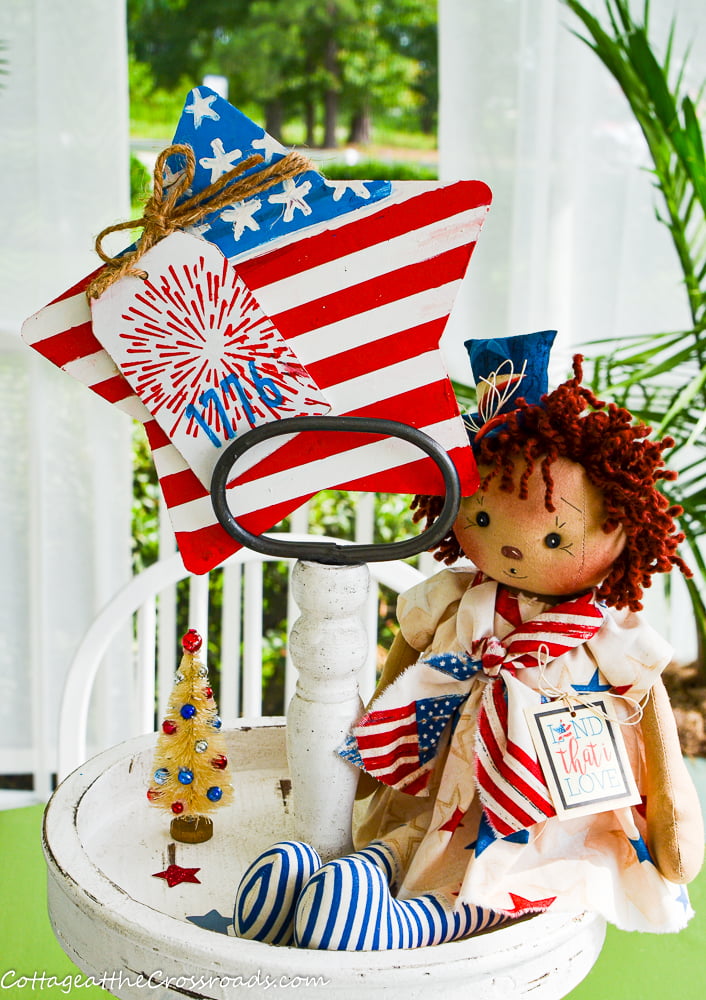 The wooden star and a few of the other items were made by Ann using Chalk Couture transfers.
And yes, I'm getting on board the Chalk Couture train because I want to create all sorts of seasonal decor items for my tiered tray and home! More info to come soon!
I hope you enjoyed seeing my watermelon tiered tray and the patriotic one as well. They were so fun to create.
Stay safe, friends!