Hooray for the red, white, and Blue! Come see my patriotic decorations in the Craft Studio! You may get some ideas for how you can decorate for July 4th!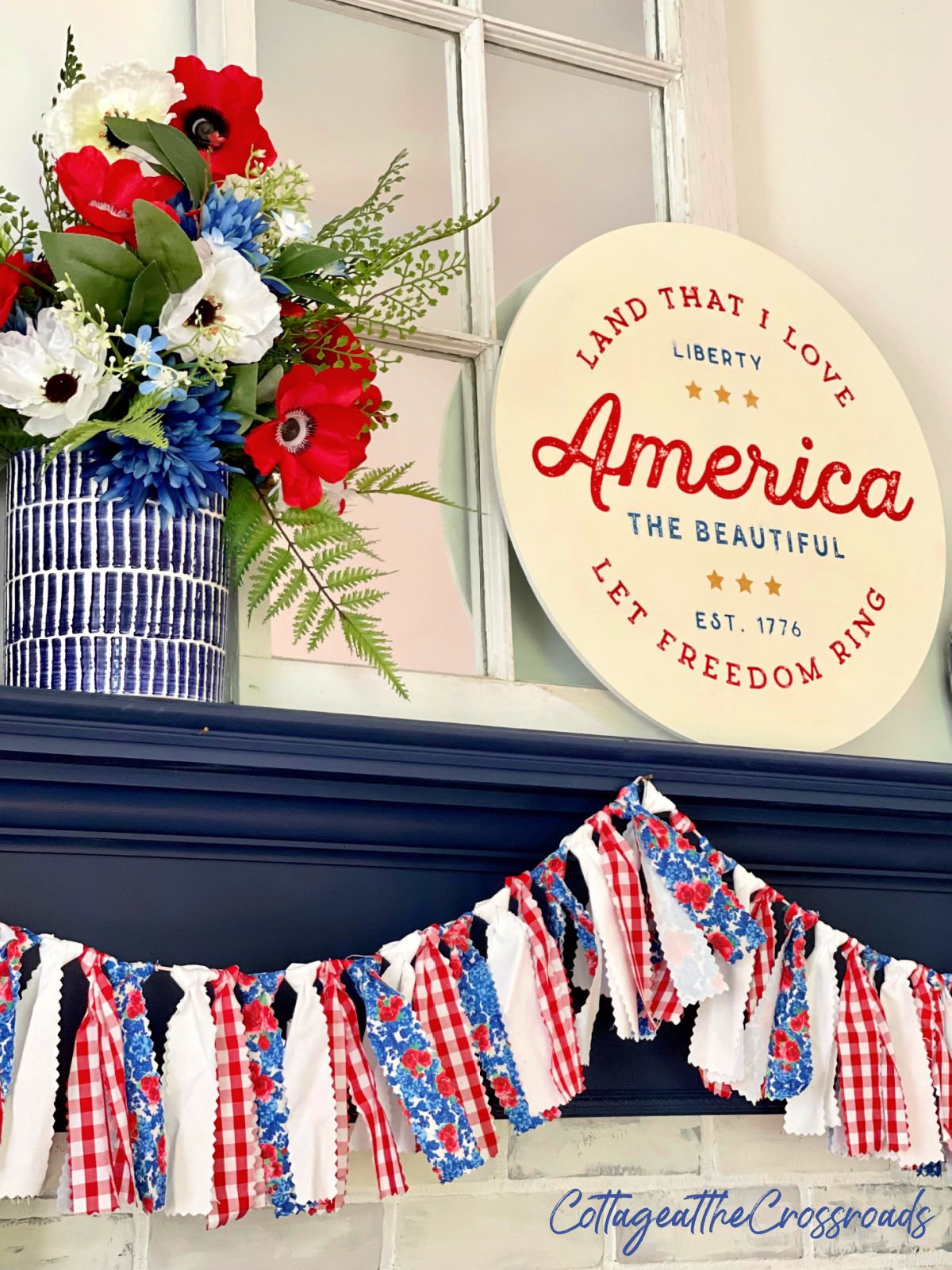 I went all out decorating my craft studio for July 4th! The colors that I use in there all year naturally lend themselves to displaying patriotic decorations. When I saw this garland by Pioneer Woman at Walmart, it became the springboard for the red, white, and blue color scheme.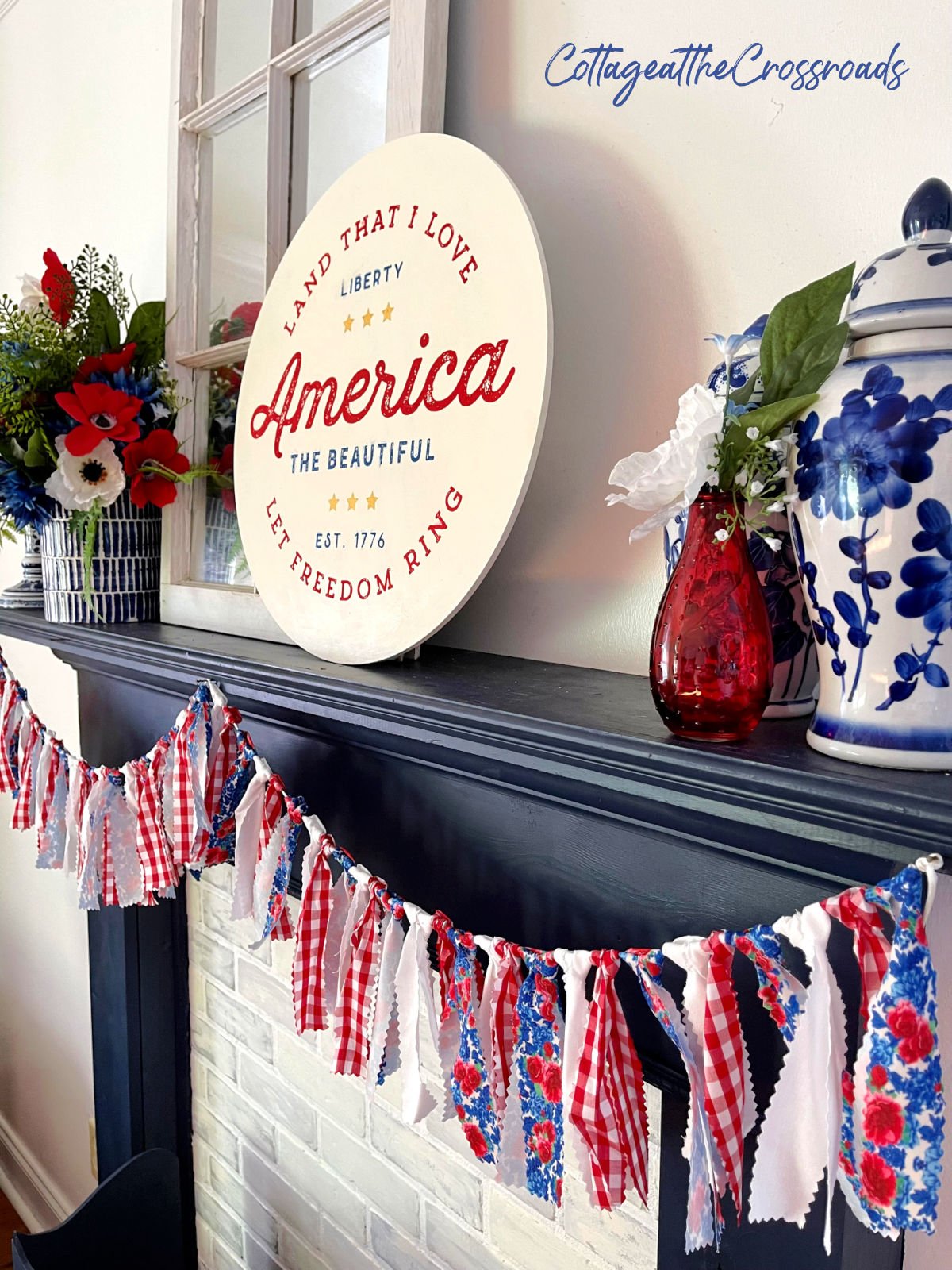 Many of you know that my craft studio was the apartment that my mom lived in for 10 years. After she passed, I slowly converted it to a craft studio where I hold Chalk Couture workshops.
I'm always happy to answer any questions that you have about Chalk Couture.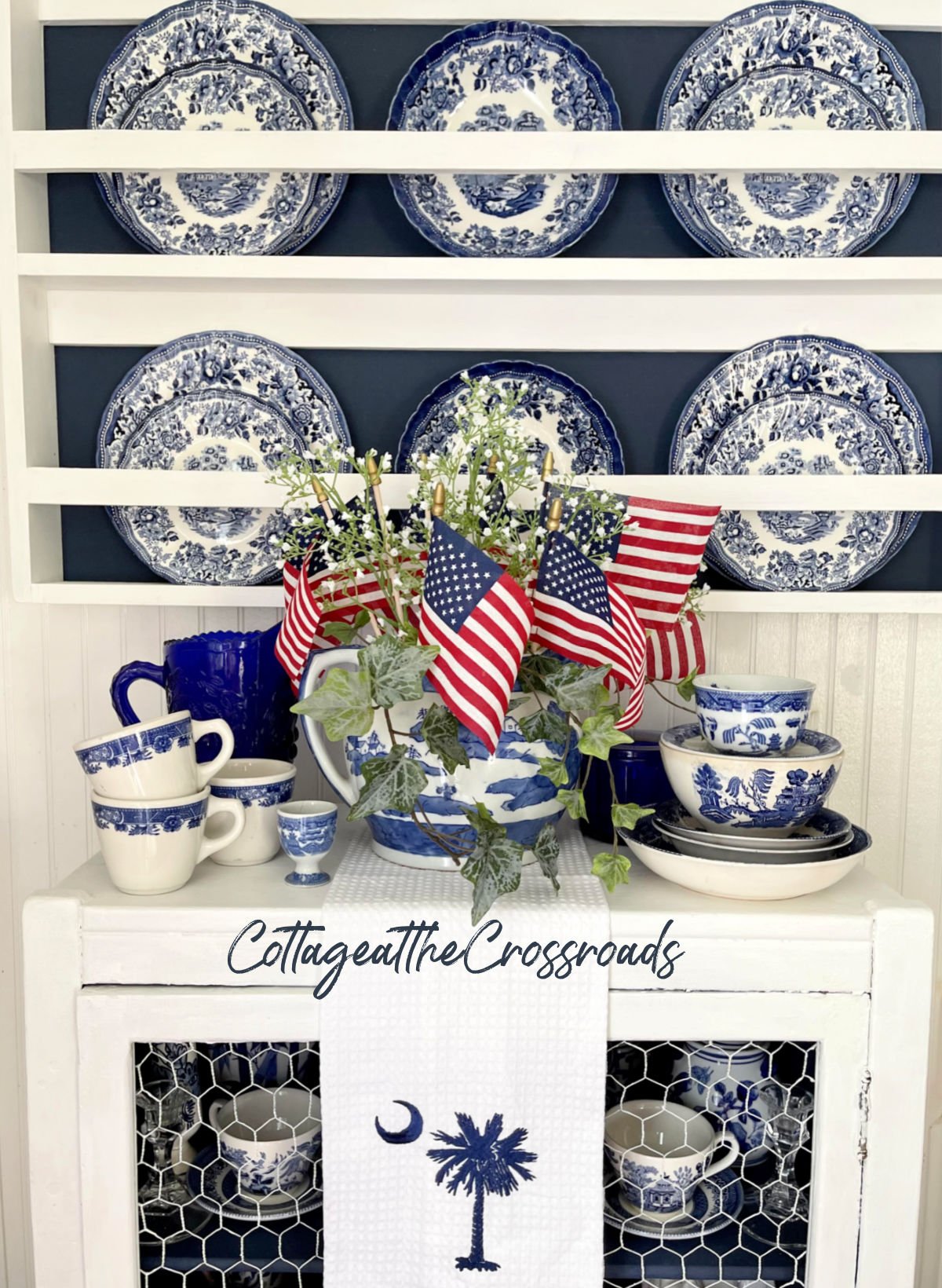 I kept my mom's collection of blue and white decor in the craft room which you can see in the photo above. The tea towel has South Carolina's state emblems of the palmetto and the crescent moon on it.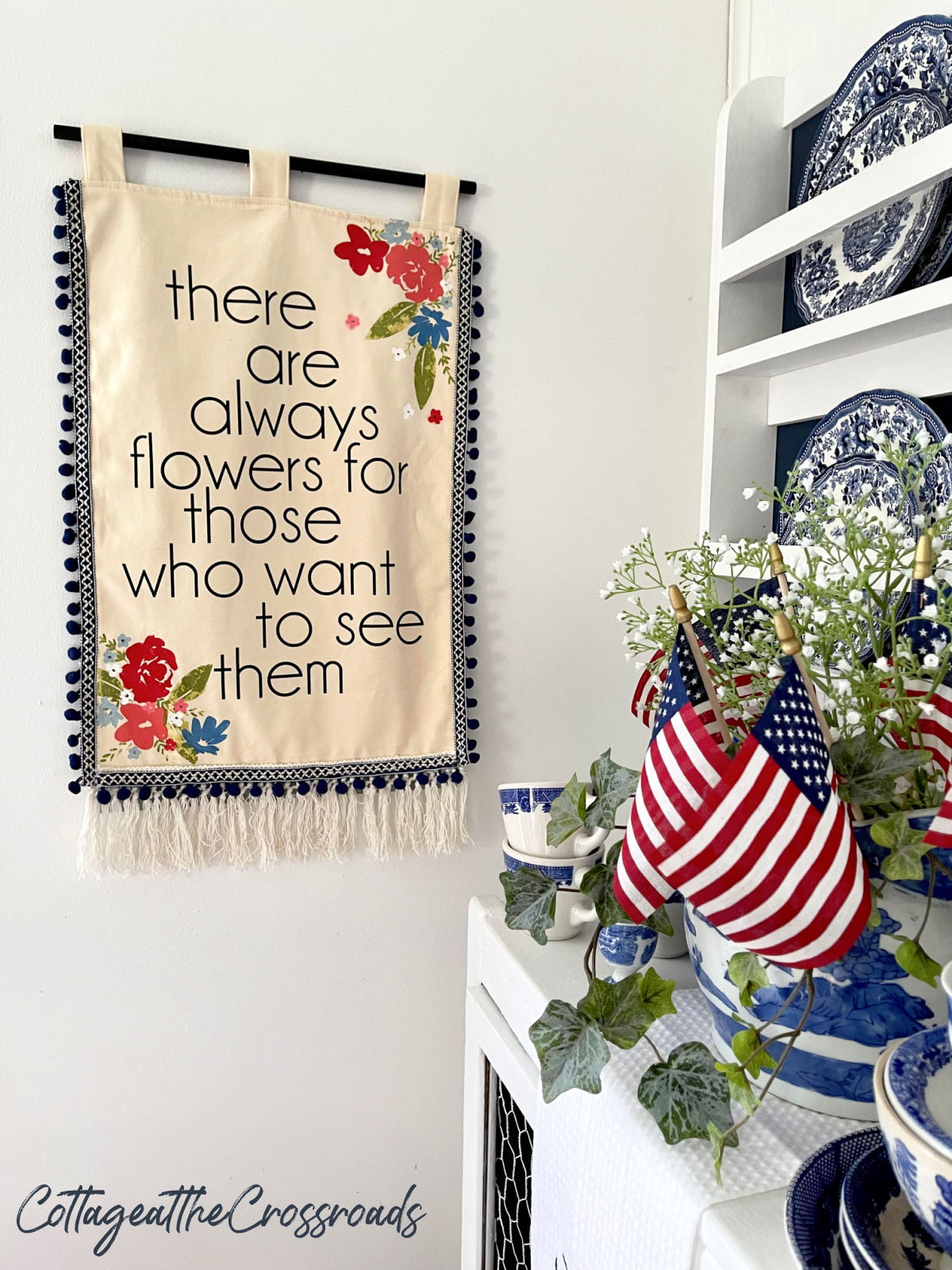 The wall hanging in this corner hides a metal circuit breaker box. I ordered the wall hanging from KP Creek and adorned it with additional trim and Chalk Couture florals.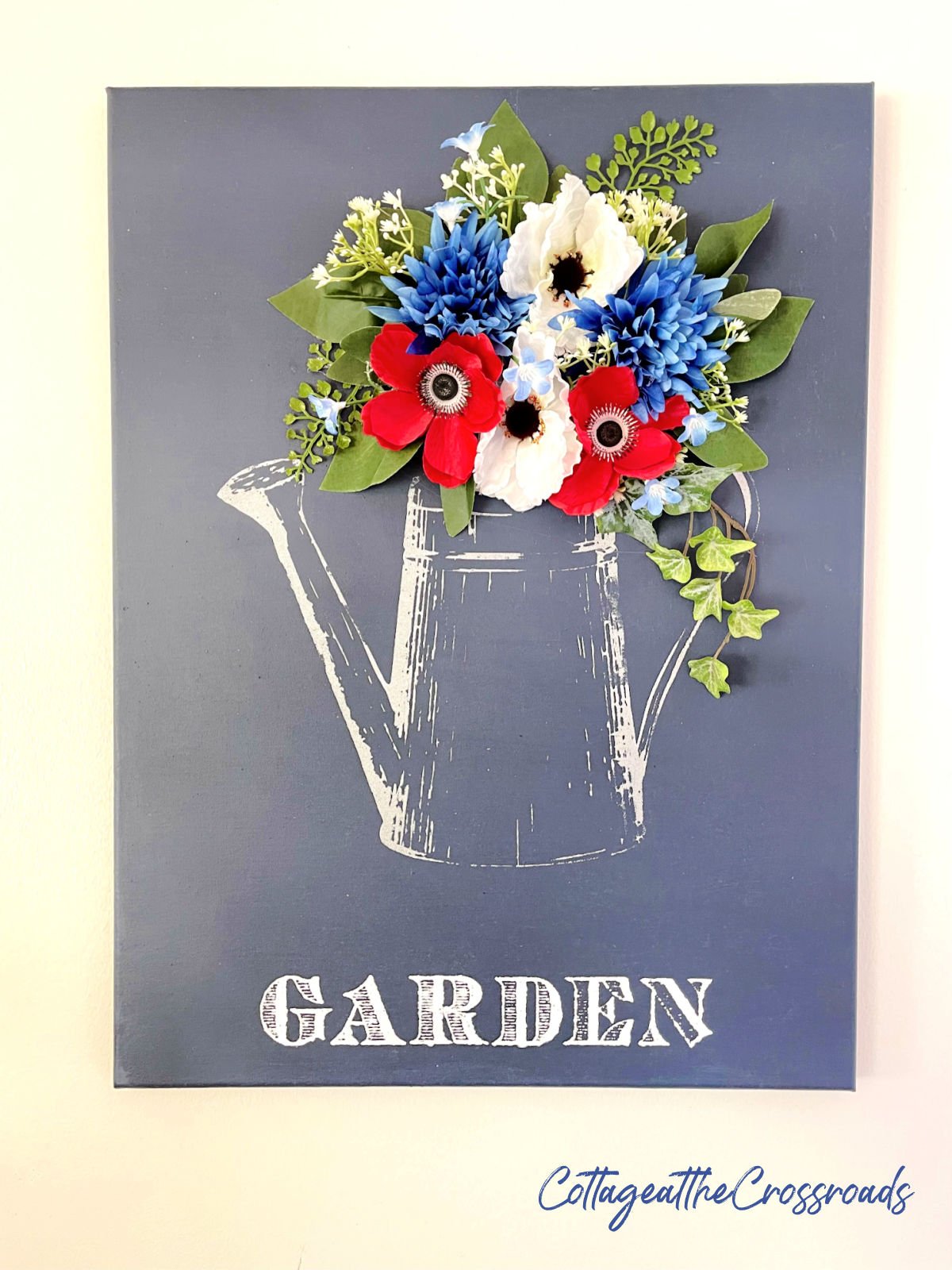 On the wall near the mantel is another Chalk Couture design that I did on canvas. The florals were just hot-glued in place.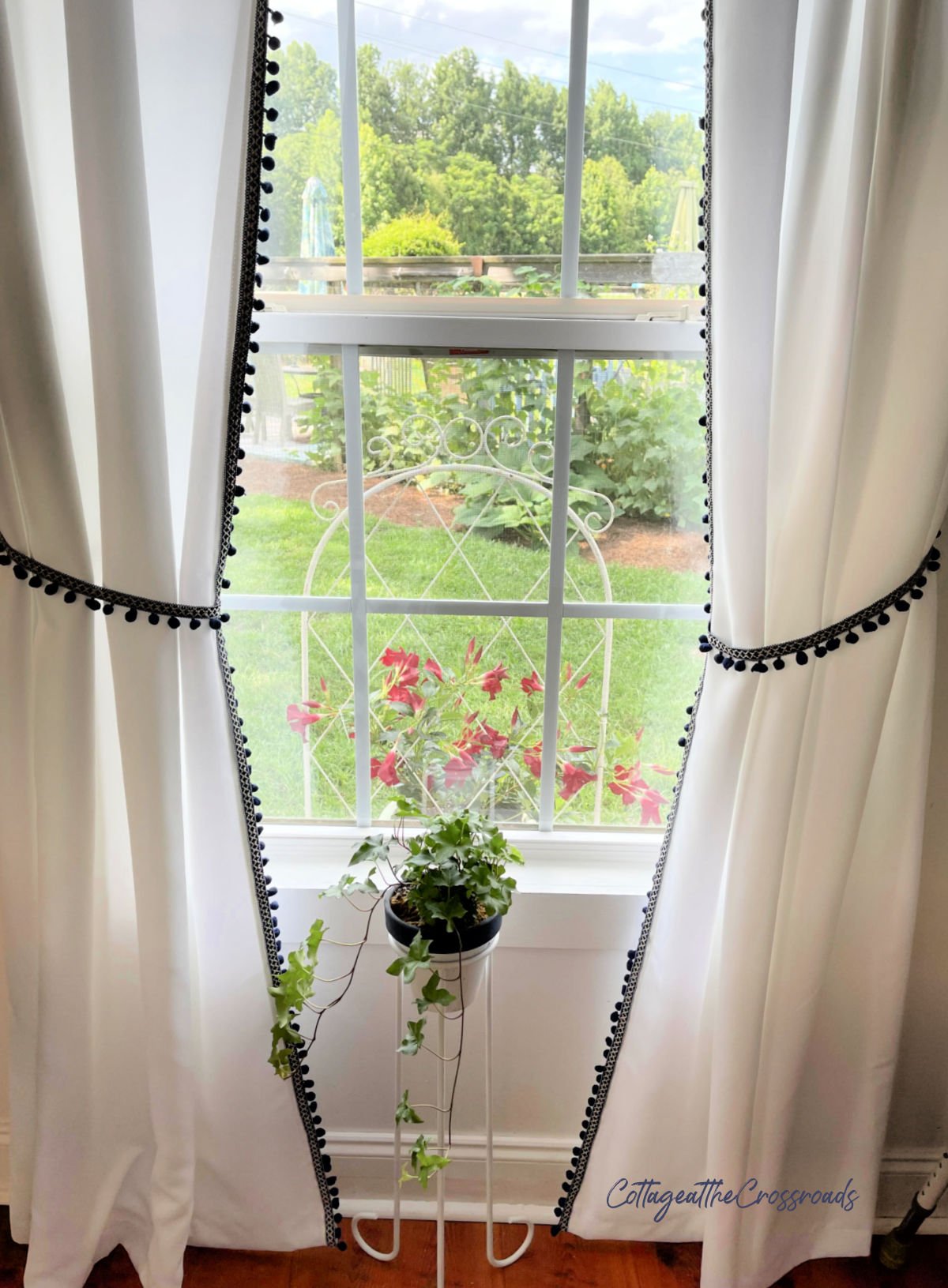 Here is the view out the window in the kitchen area. It looks out upon our vegetable garden. The curtains were ordered from Amazon here WHITE CURTAIN PANELS
I hot-glued the trim, which I ordered from Amazon as well, onto the curtain panels.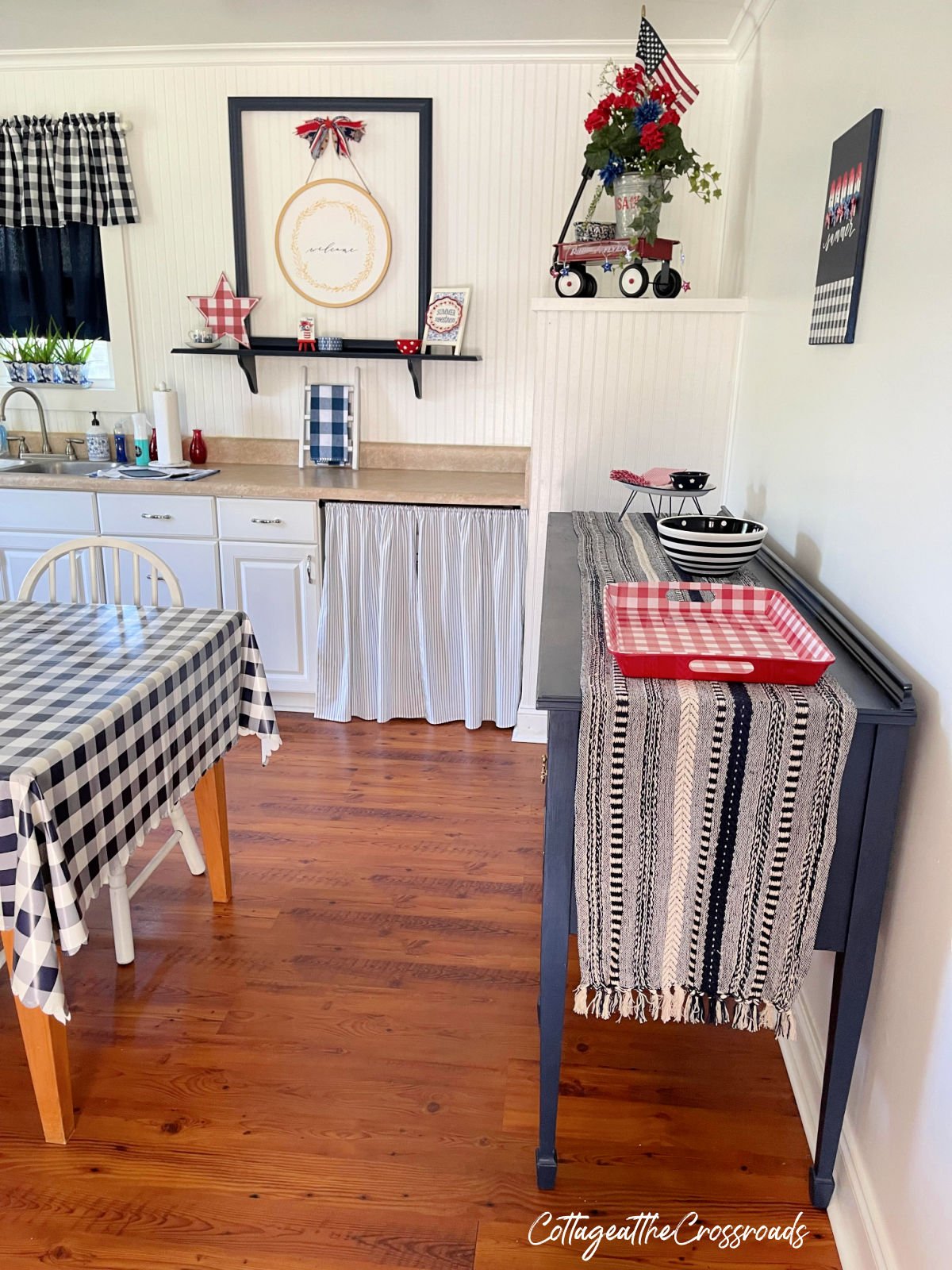 In this part of the room you can see my new navy buffet. I added the runner on top to protect it when I'm holding workshops. I found the extra long (108 inches) runner here on Amazon BRAIDED TABLE RUNNER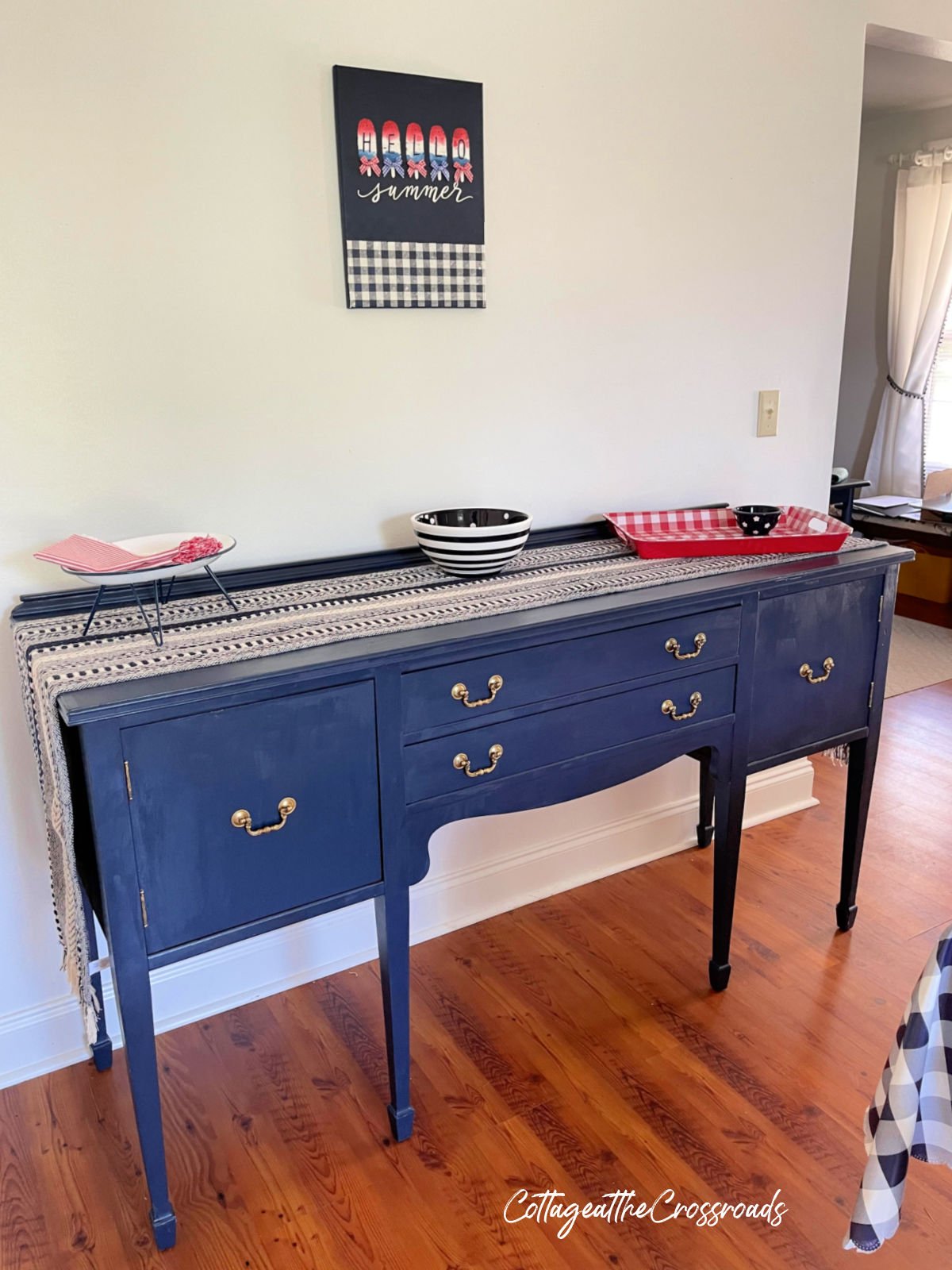 On the wall above the buffet is another fun Chalk Couture design done in patriotic colors.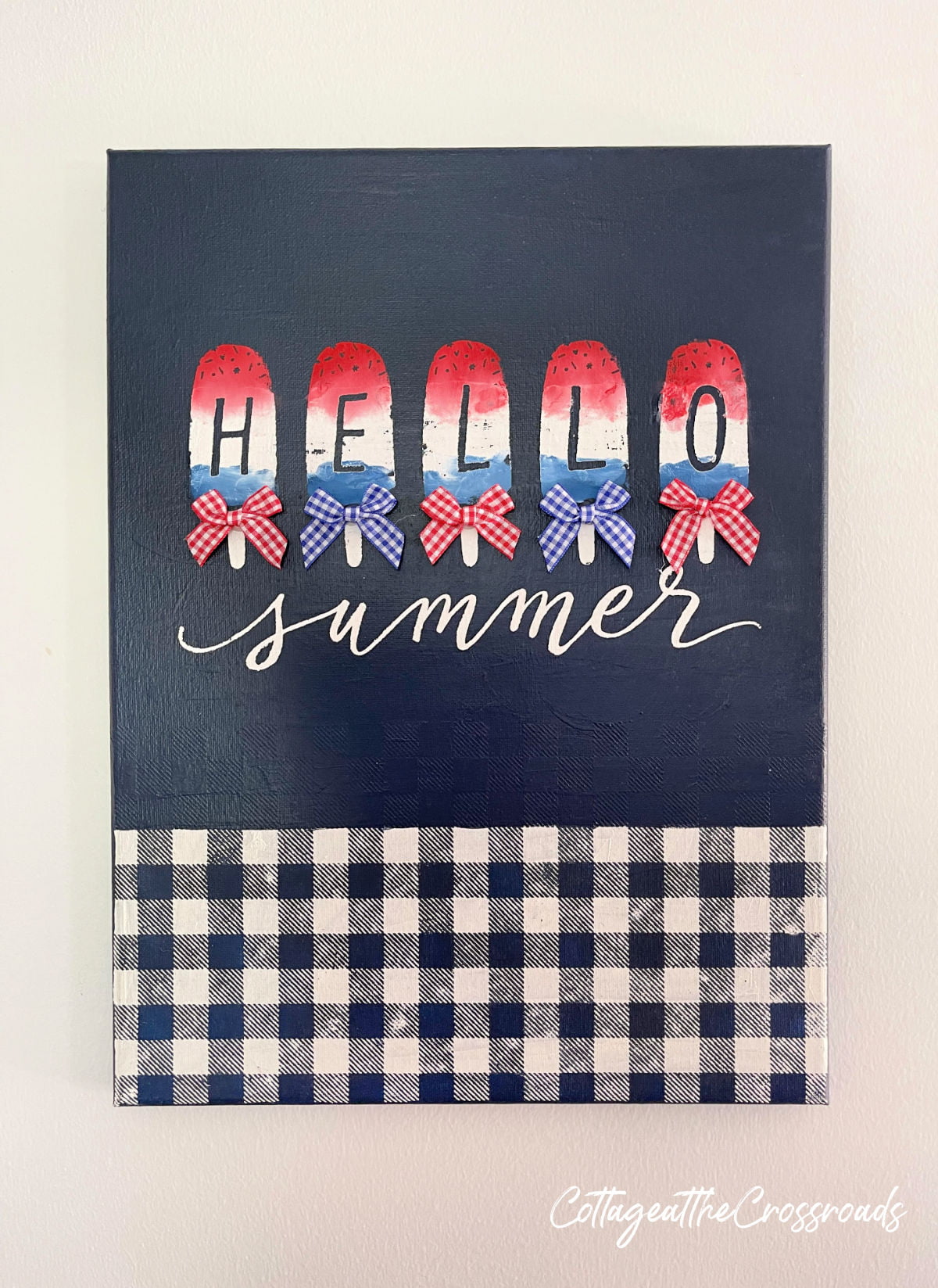 I just love the versatility of the Chalk Couture transfers because you can do them in any color to match your own decor.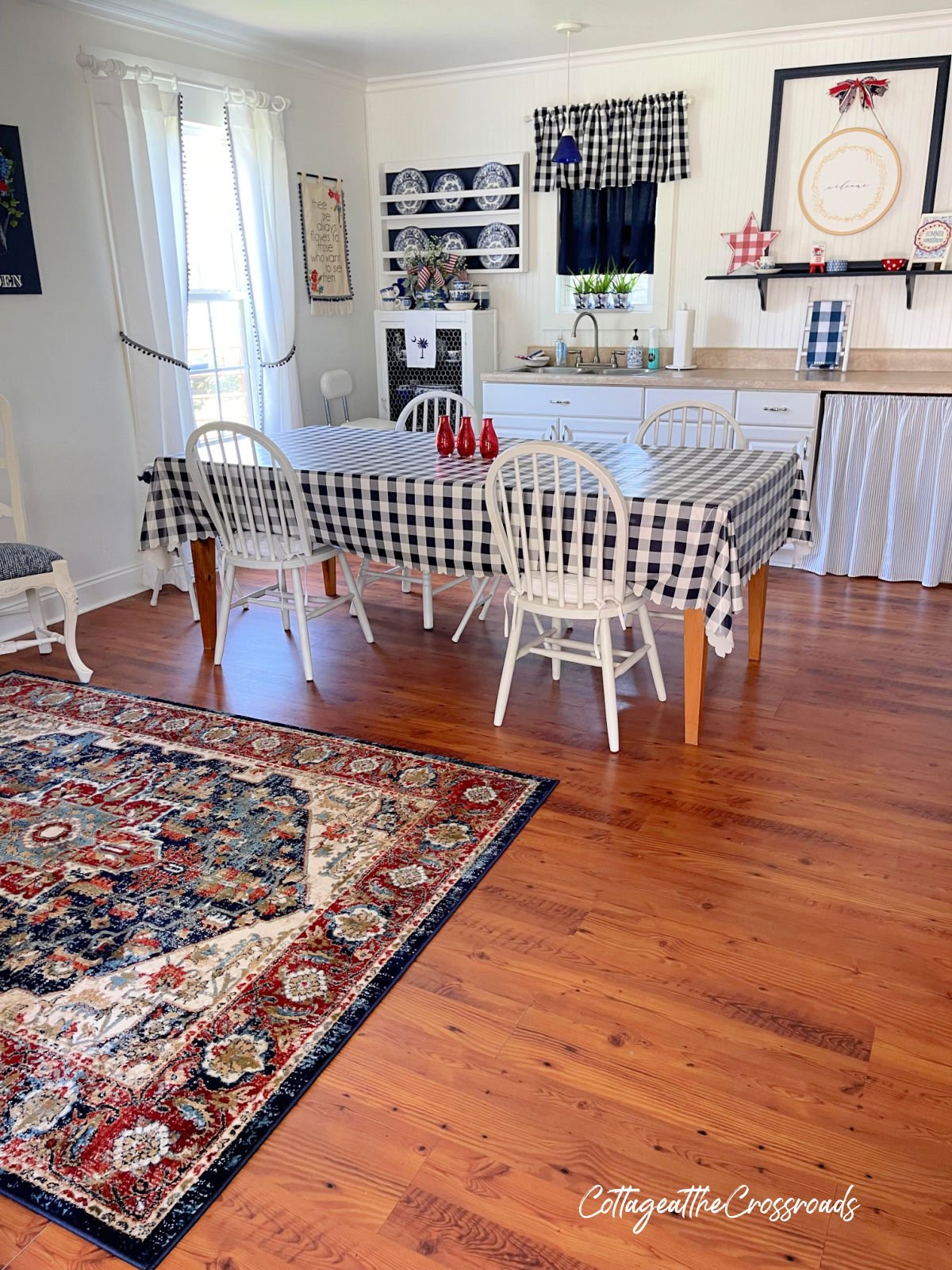 In the photo above, you can get a better idea of where everything is located. The rug and the oilcloth tablecloth were ordered last year from Amazon but they are still available here: ORIENTAL NAVY RUG and VINYL OILCLOTH TABLECLOTH IN NAVY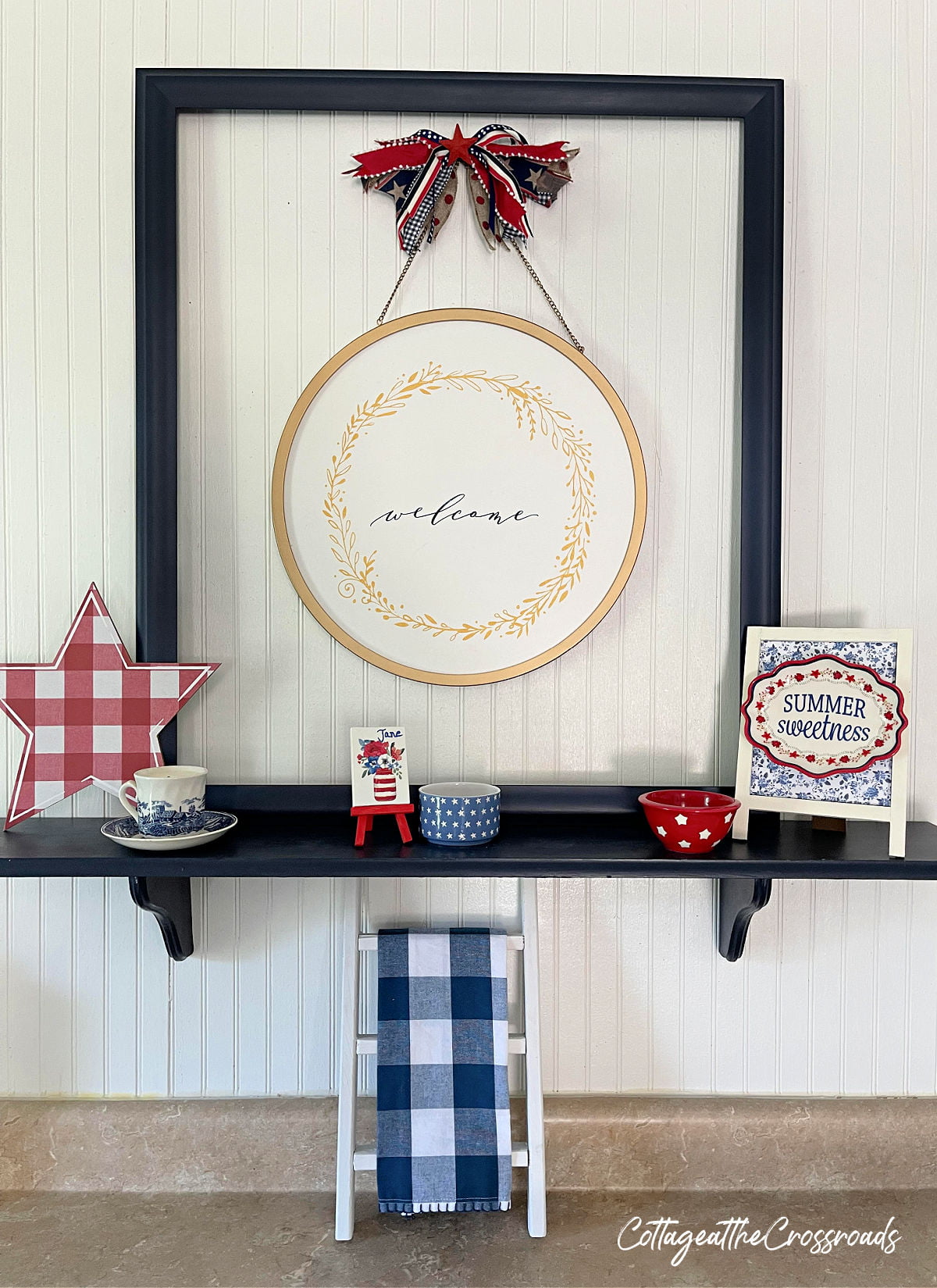 The welcome sign above the shelf has been there a while but I added the patriotic bow to jazz it up a bit. More patriotic decorations were added to the shelf.
The little ladder was made by my friend Ann Bell, and we are thinking about having a workshop to make them and some tea towels. If you're local, let me know if you're interested.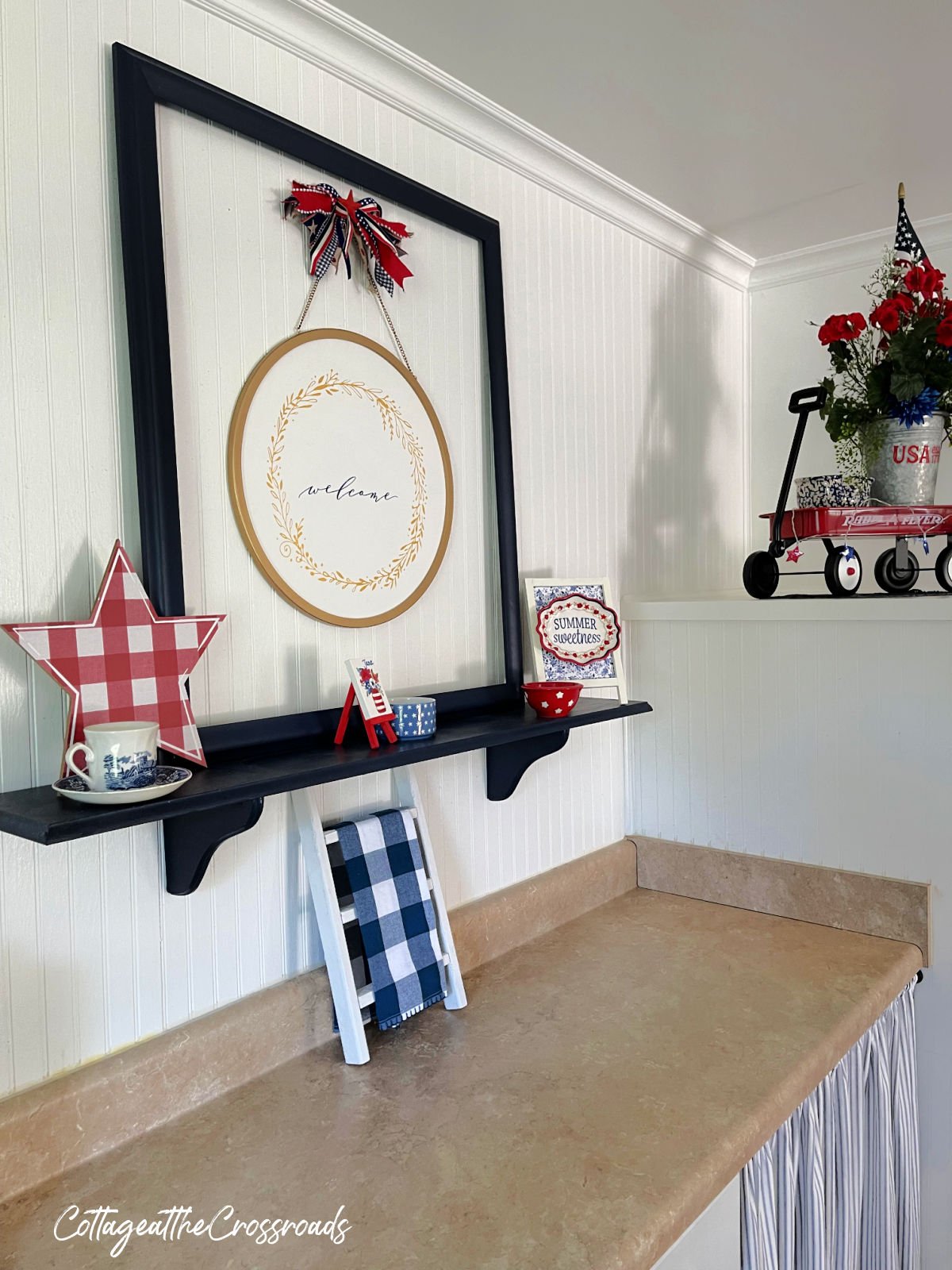 I'm thinking that an upcoming project may be painting the countertop in the kitchen area. What do you think?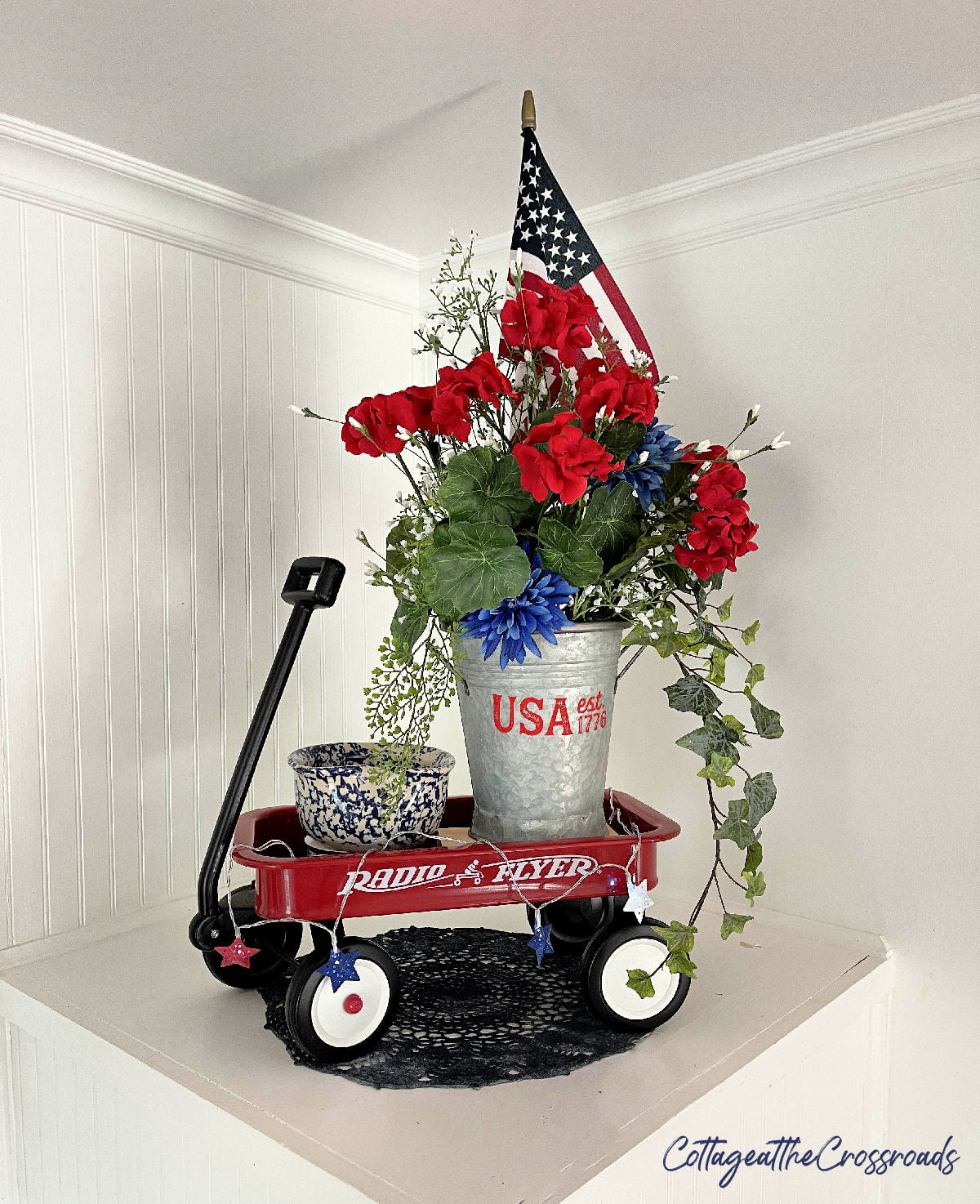 You may have spied more patriotic decor in my little red wagon! Isn't it cute!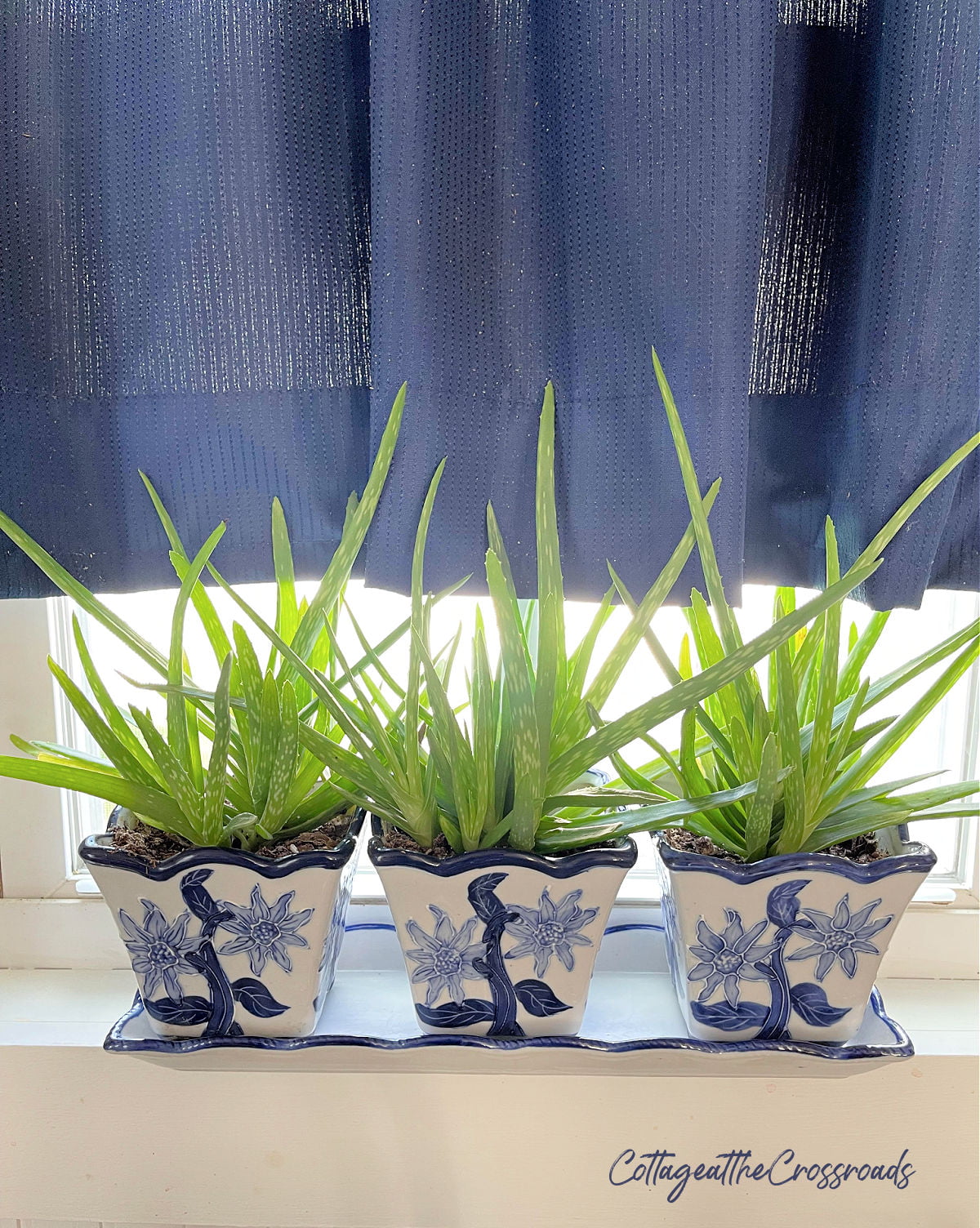 In the window are some aloe plants. My blogging friend sent the babies to me last year. They aren't babies anymore! In fact, they need to be transplanted to larger pots.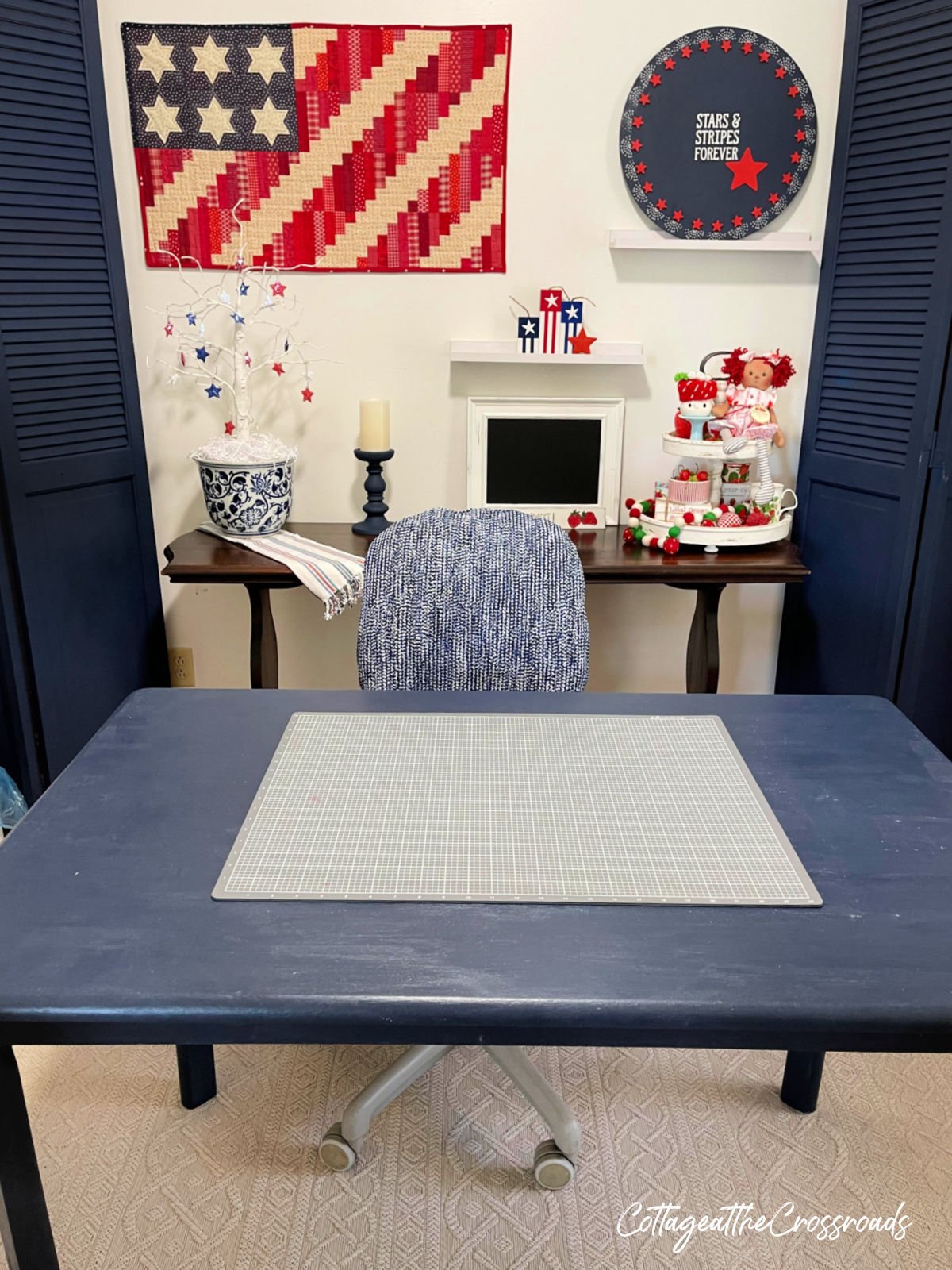 This is the area where I do some live videos on Facebook. On the wall is a quilted patriotic wall hanging that I found in an antique shop in Beaufort.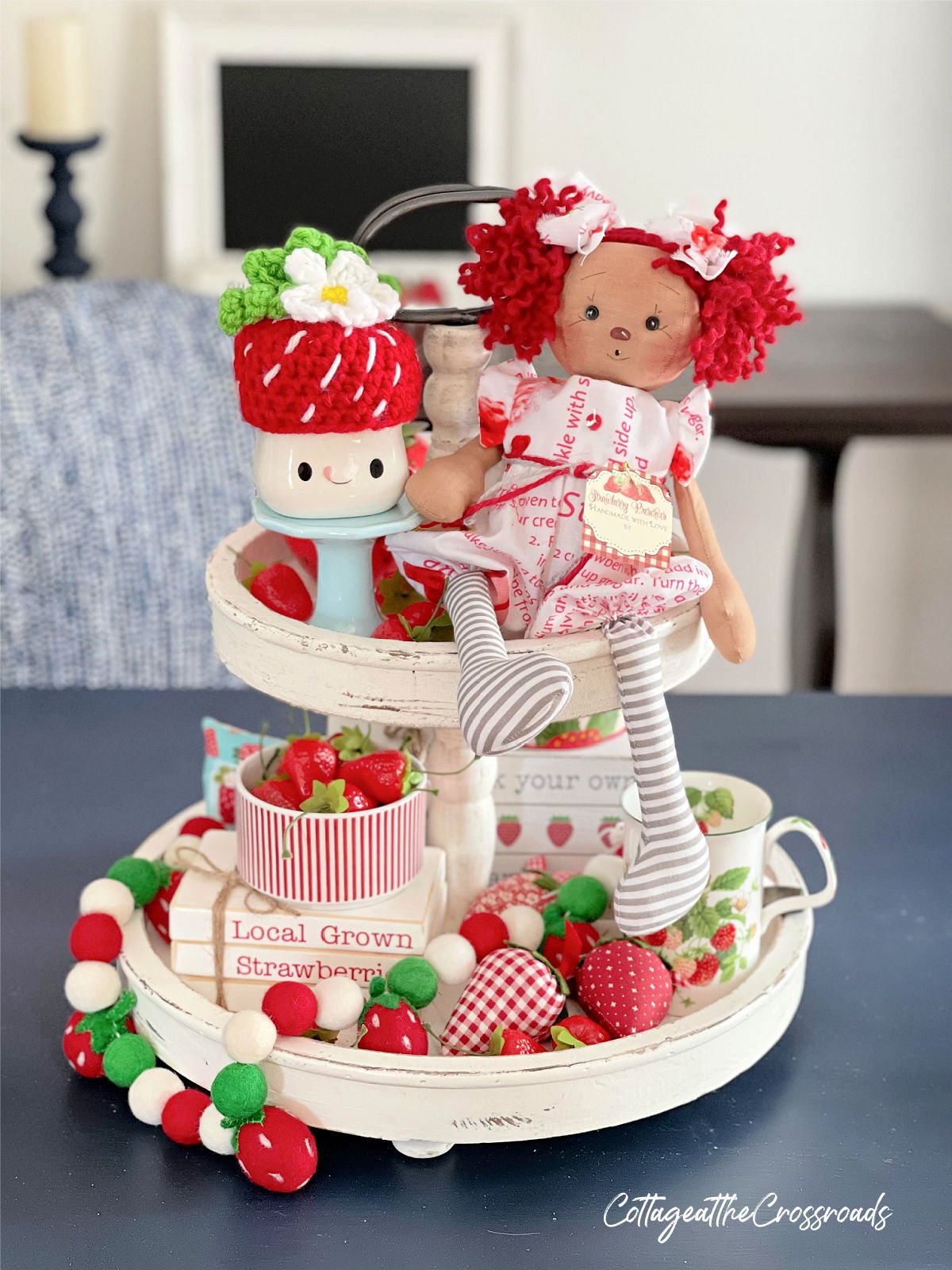 My tiered tray is all decorated with a strawberry theme.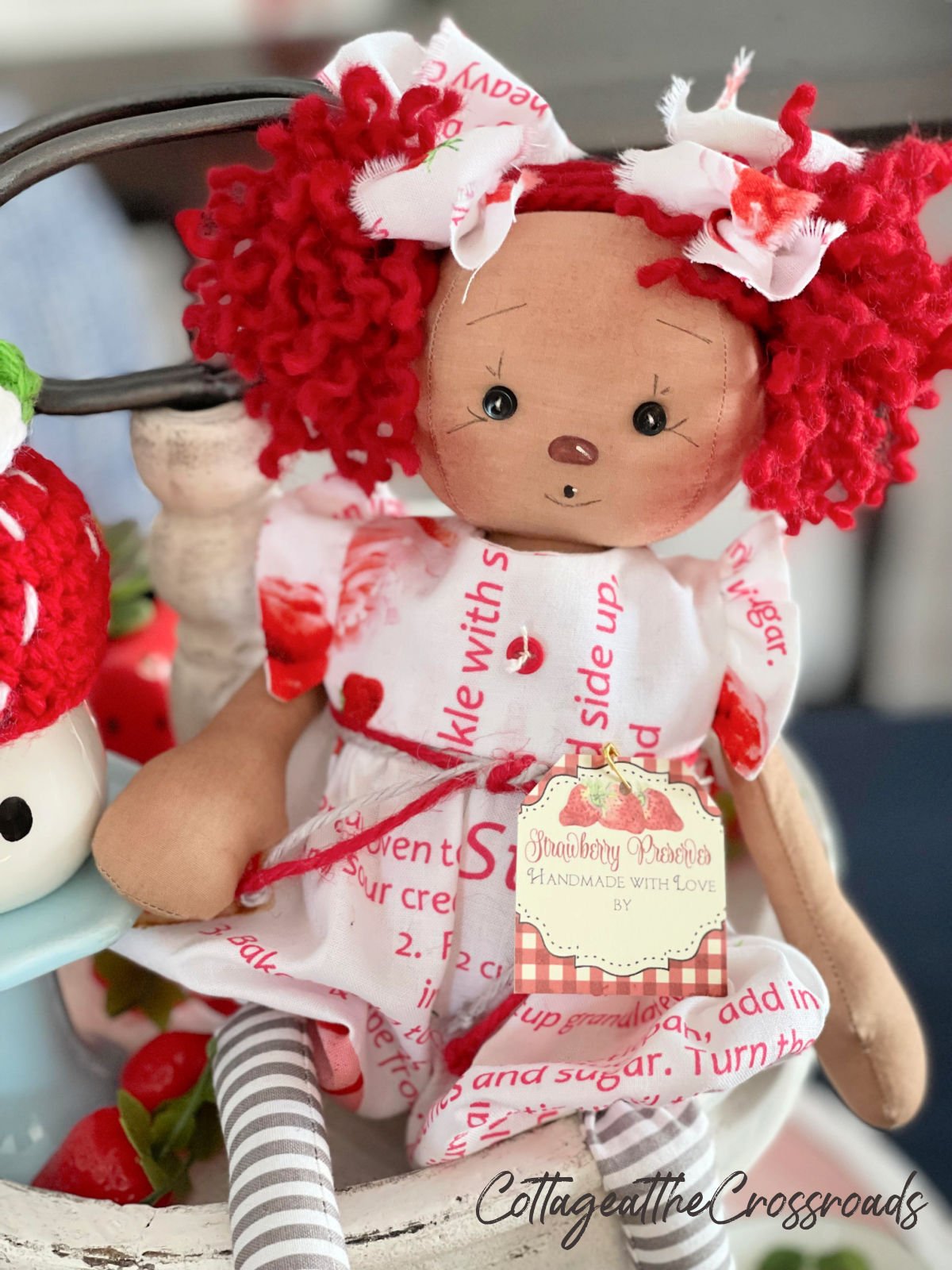 Just had to show you a close-up of the strawberry doll by Sharyn Priester. Isn't her red hair and outfit just adorable???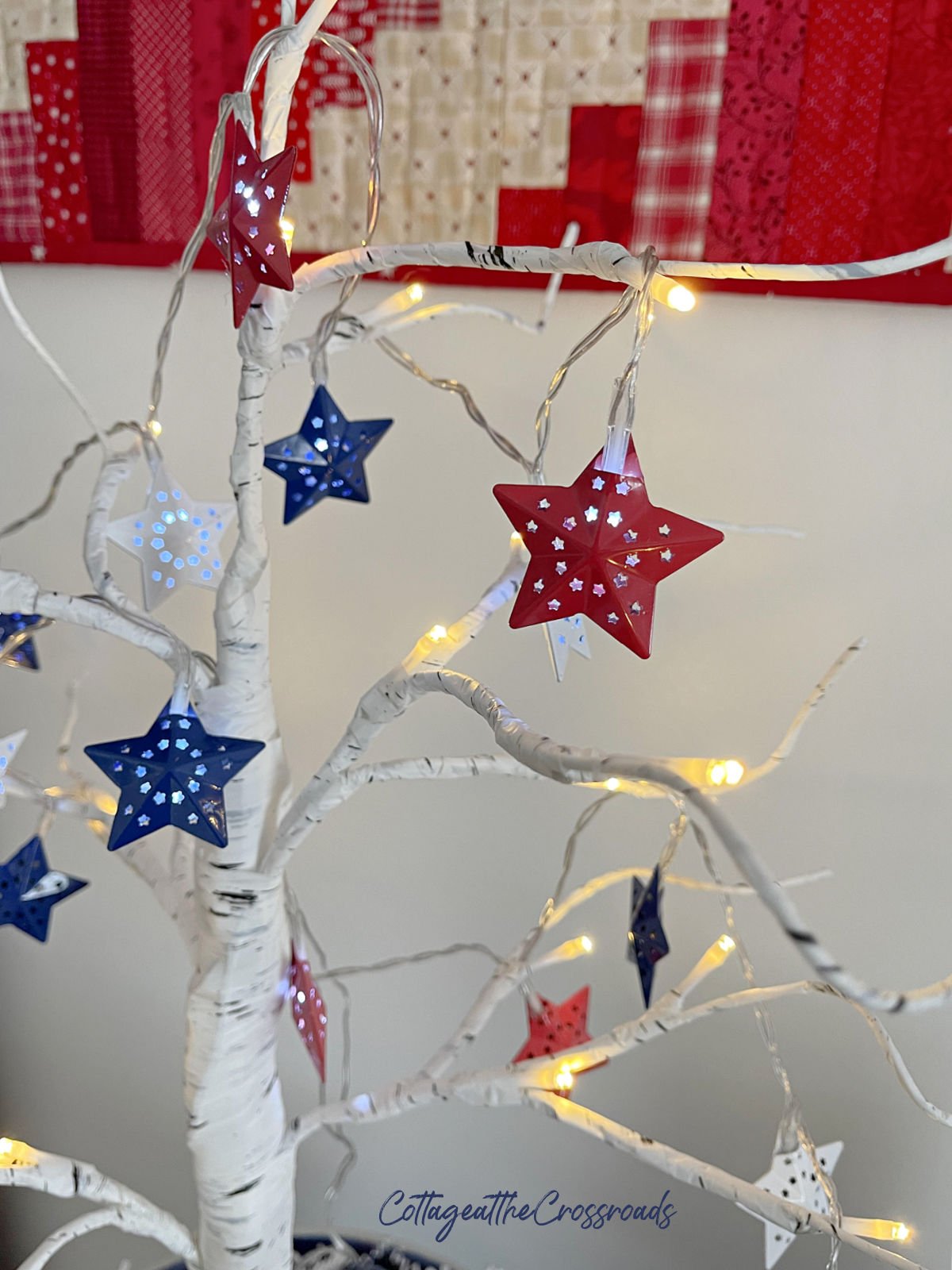 And you just have to have a patriotic tree, right? The star lights are from Walmart.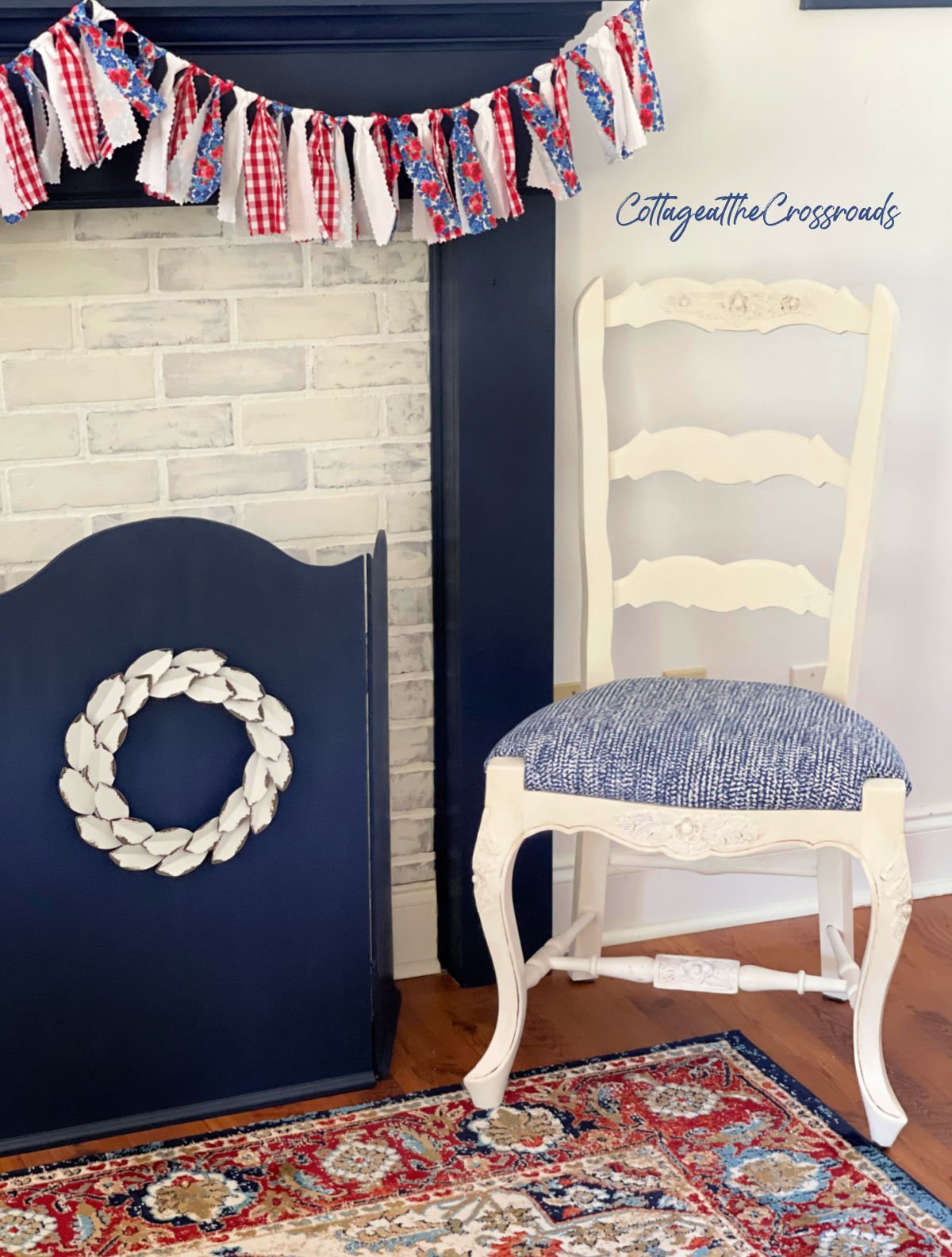 One of the things I've done recently is to finish painting this chair and get it reupholstered with the navy and white fabric. The wooden fire screen hides a gas heater that's used in the wintertime. The white metal wreath is from Hobby Lobby.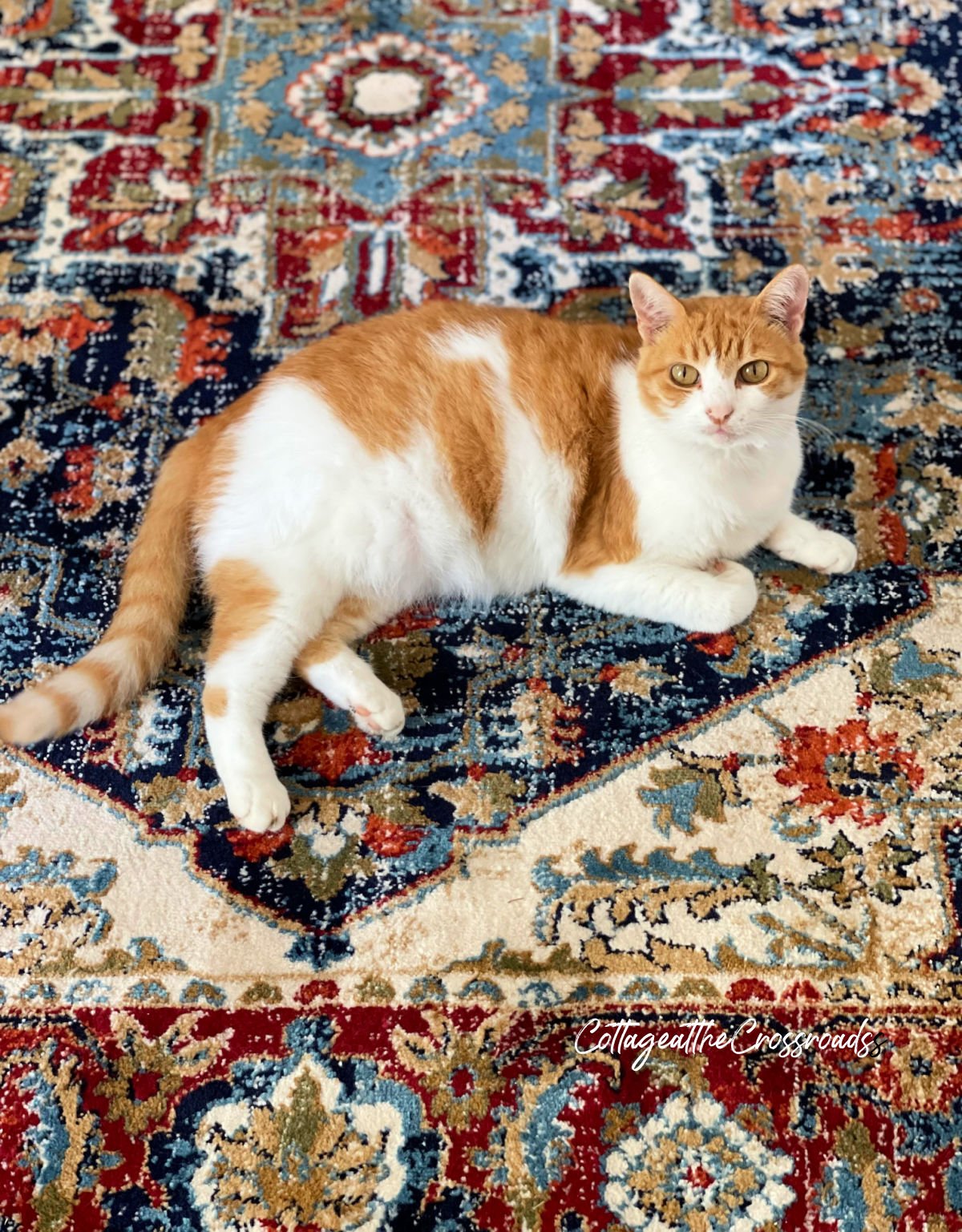 But the best decoration of all is our cat, Juicy. She likes to keep me company when I'm working in the craft studio.
I hope I've given you a few ideas of how to incorporate some patriotic decorations in your home.
Take care!