I have a thing for door decorations that are unusual and unexpected so today I'm sharing my thrifty Plant Dolly Fall Wreath.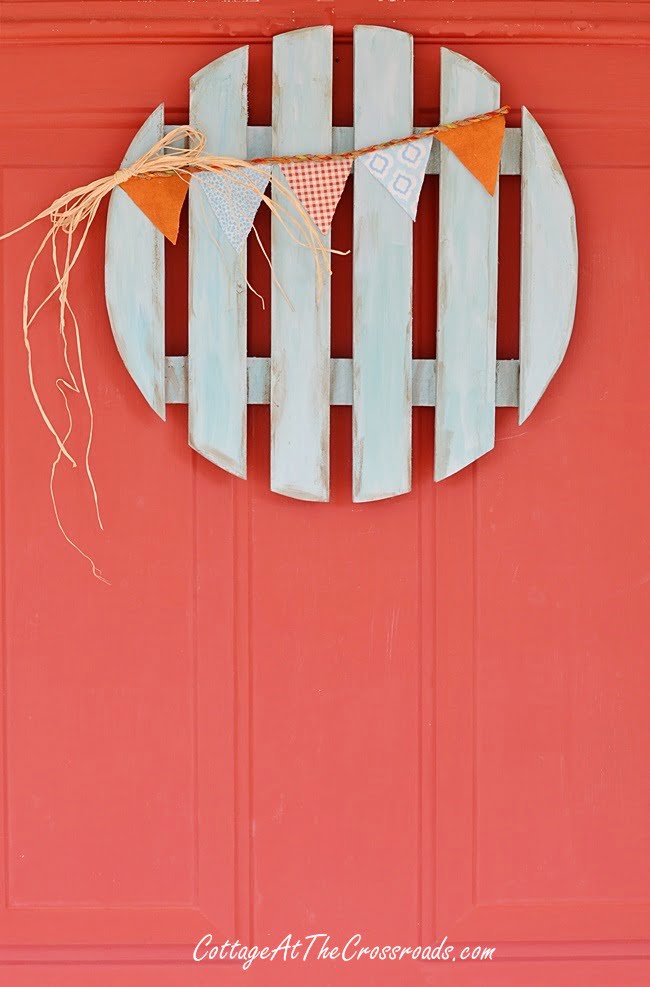 Yep! That's right. The fall wreath that's on our front door was originally a wooden plant dolly.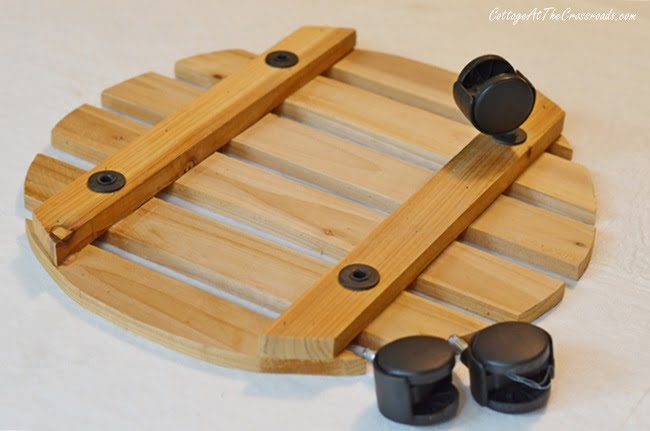 When I was in our storage building rounding up fall decor to use on our Aqua Autumn Porch, I spotted this discarded wooden plant dolly. I used to belong to my mom but she was about to throw it away when I grabbed it. I remember that one of the wheels had broken off and I saved it just in case I could use it in some other way.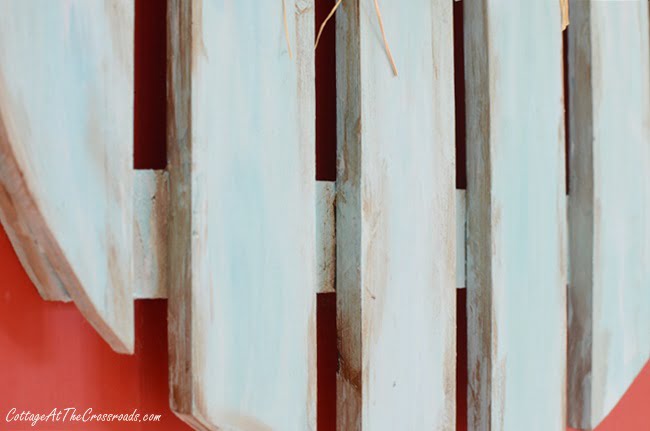 I thought its rounded shape reminded me of a pumpkin so I slapped some aqua paint on it! Literally, y'all, I mixed some leftover paint from other projects and didn't even stir the colors very well. The mix produced a layering effect that I really liked. To age my "pumpkin" I brushed on some brown acrylic paint and because that was too dark, I took a wet paper towel and smeared it. (Hmm, I may have to try that technique on my next furniture painting project!)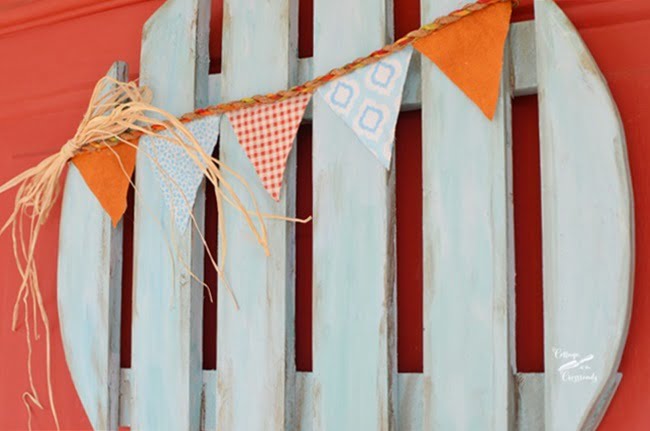 Thinking that my "pumpkin" needed something else, I created some bunting out of scrap fabric in the colors that I was using to decorate our porch. A raffia bow was attached to one corner.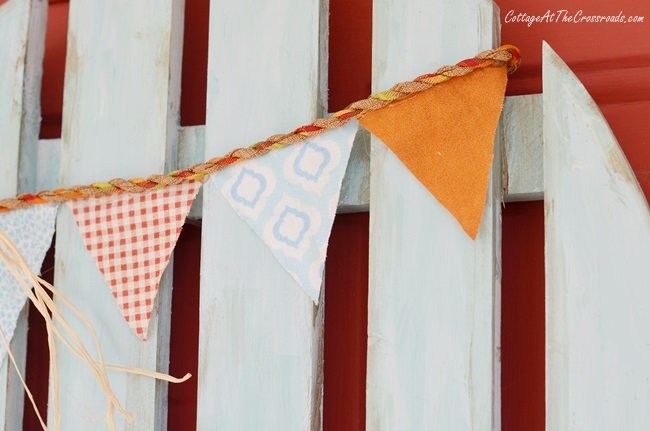 The twine is actually some new braided cording that I plan to use in making fabric pumpkins.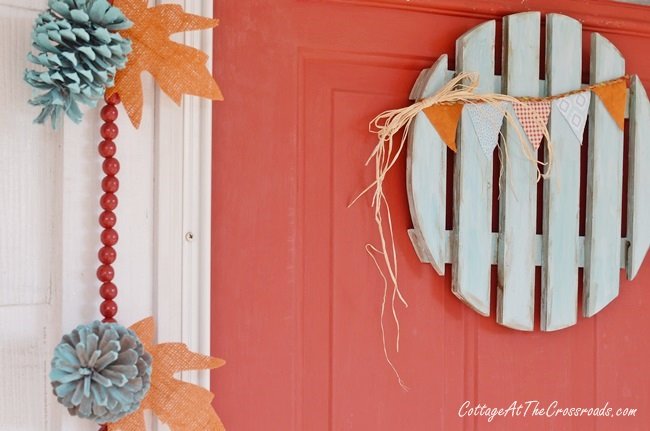 In this photo, you can see the garland hanging around the front door made from painted pine cones attached to red beaded Christmas garland. The orange burlap leaves were added for some fall flair!
Plant Dolly Fall Wreath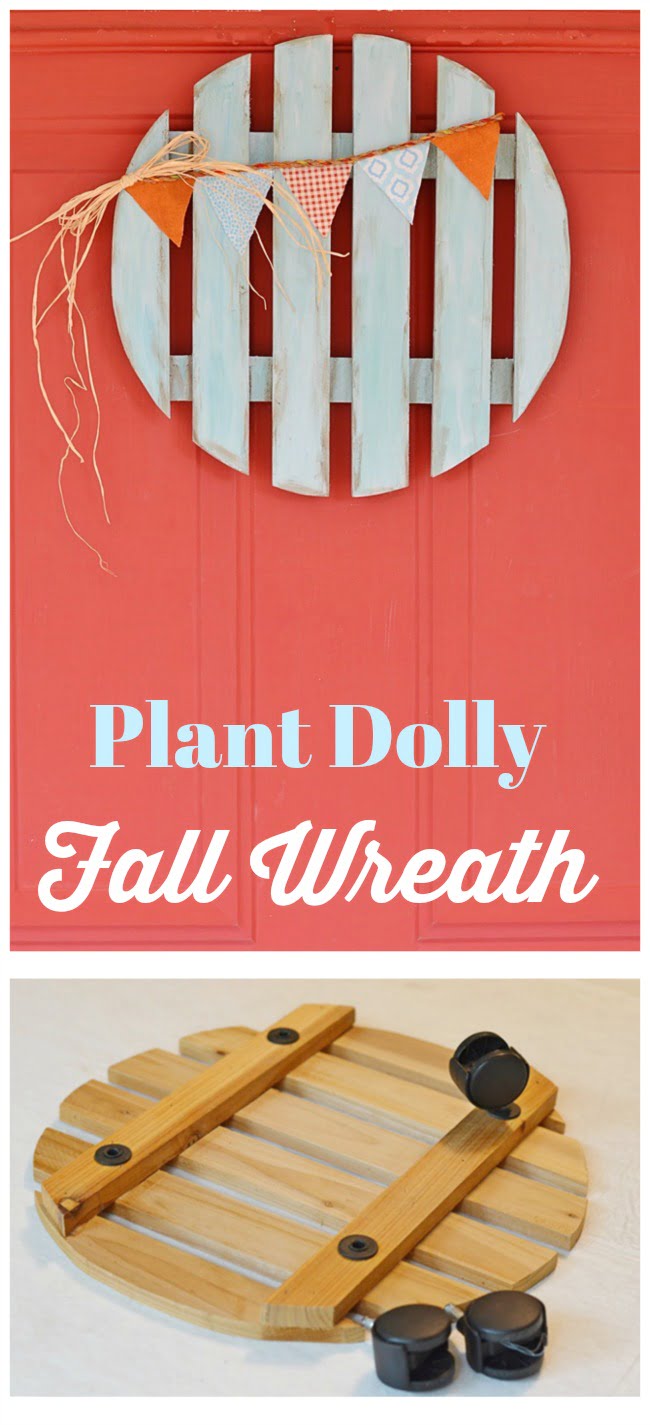 Pretty thrifty, huh? A wreath that cost next to nuthin'! Hope my Plant Dolly Fall Wreath gets your creative juices flowing, too!