The deals during the Thirty-One Christmas in July outlet sale are just too good to pass up!
Hi friends! I know some of you love and use Thirty-One products, and I thought I'd hop on here to let you know about their outlet sale that has just begun and runs through July 11.

Thirty-One is a direct sales company that is known for its great organizational products such as totes, thermals, and storage bins. I do not sell Thirty-One nor am I an affiliate of the company, but I own and love several of their products.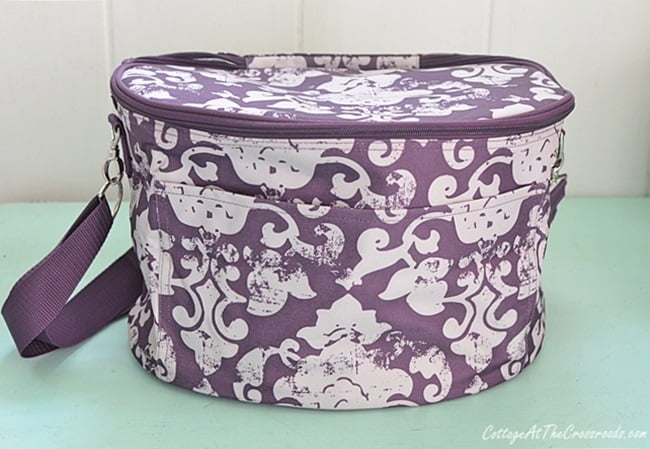 One of them is this Family Fun Thermal and it's on sale at a ridiculously low price! My friend Monica who sells Thirty-One products posted this one on Facebook last year and I immediately ordered it.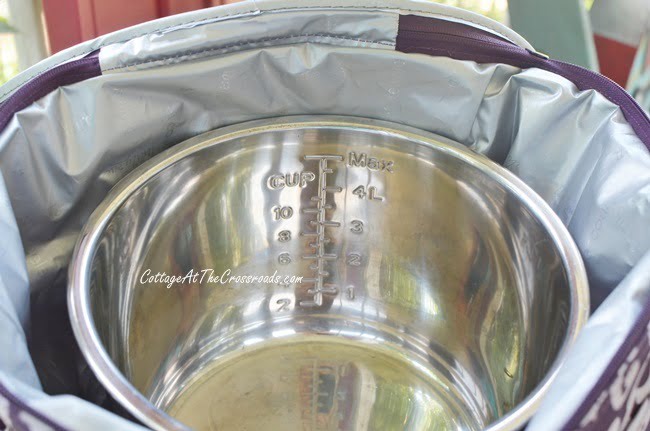 Because I thought that the inner pot of my Instant Pot would fit down inside the thermal. And it did!
I am happy to say that the thermal keeps the food inside the pot nice and warm for hours.  I found a silicone lid cover on Amazon that keeps food from spilling while transporting.  
They both work like a charm! My friend Monica told me to wrap a towel around the inner pot before placing it down inside the thermal to keep the hot pot from damaging the material.
I would have told all of you about this wonderful Thirty-One product that allows you to transport your food that you've cooked in the Instant Pot earlier, but I learned that this product wasn't available any longer.
But you can find and order it at the Thirty-One Christmas in July outlet sale HERE!
This is how it all works:
Outlet Sale Items will be posted on the website and will offered at deep discounts until they are sold out.
On July 5, they will add more Thirty-One products and the Outlet Sale will be refreshed. Bookmark this post so you can find the best deals and enjoy huge savings on Thirty-One products!
All outlet sale items qualify for customer specials so you can stock up on outlet sale items and still earn your customer specials for the month.
All items are "as supplies last" so be aware that if an item is in your cart but not paid, the item will go out of stock. Order and pay if you see something that you want.
All outlet sale items are FINAL SALE. They cannot be returned or exchanged.
Shipping/delivery will be approximately two weeks from order date.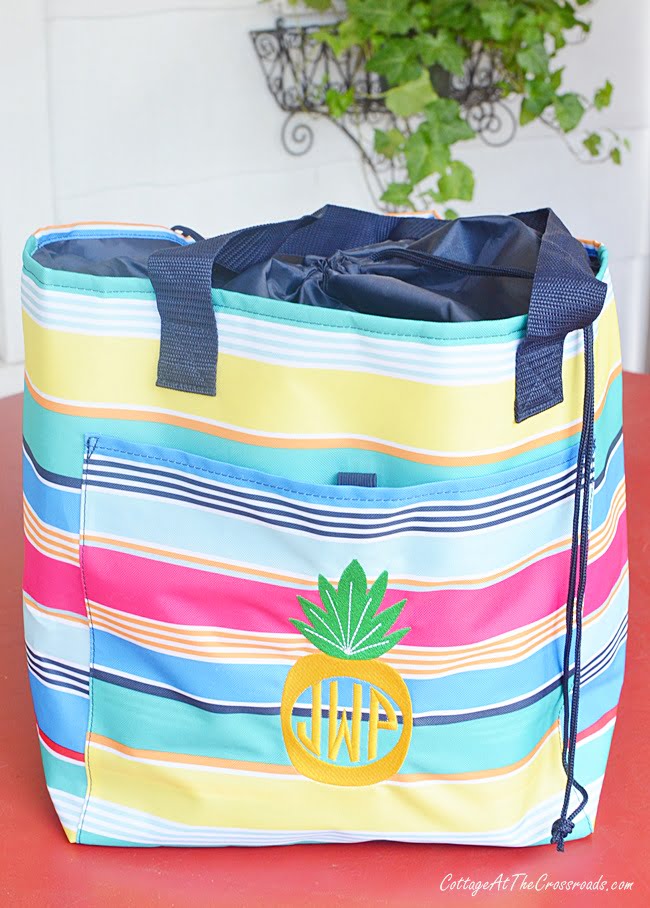 I wanted to show you another thermal that I got this year. This one is called the Quick Cinch Thermal. Currently it is NOT listed as a sale item but there are many other items that have the same fabric on them.
I'm pretty sure you can get the sale items personalized, too. Think about Christmas gifts, teacher gifts, upcoming birthday gifts, or find the items you've been wanting for yourself.
Items sell out quickly so don't wait too long.
Update: More items have been added to the sale!

Need a new lunch thermal? Lots of those are on sale right now!