Today is April 10, but you sure wouldn't know it by the temperature outside! It's been too cold here to plant annuals, but I have an inexpensive metal planter makeover to share with you today that can hold some pretty flowers until they can be planted outside.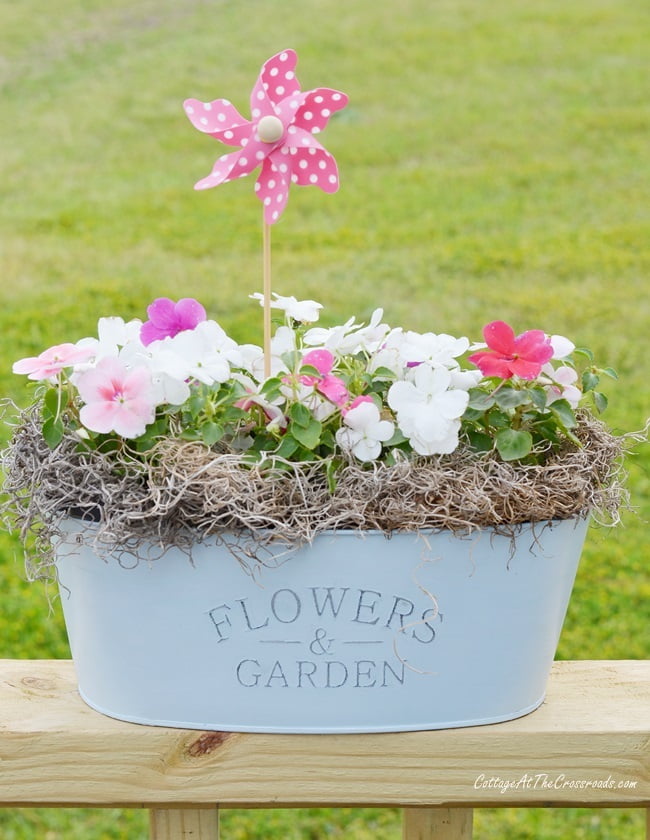 It's all part of Ten on the Tenth where ten bloggers share thrifty ideas that cost under $10.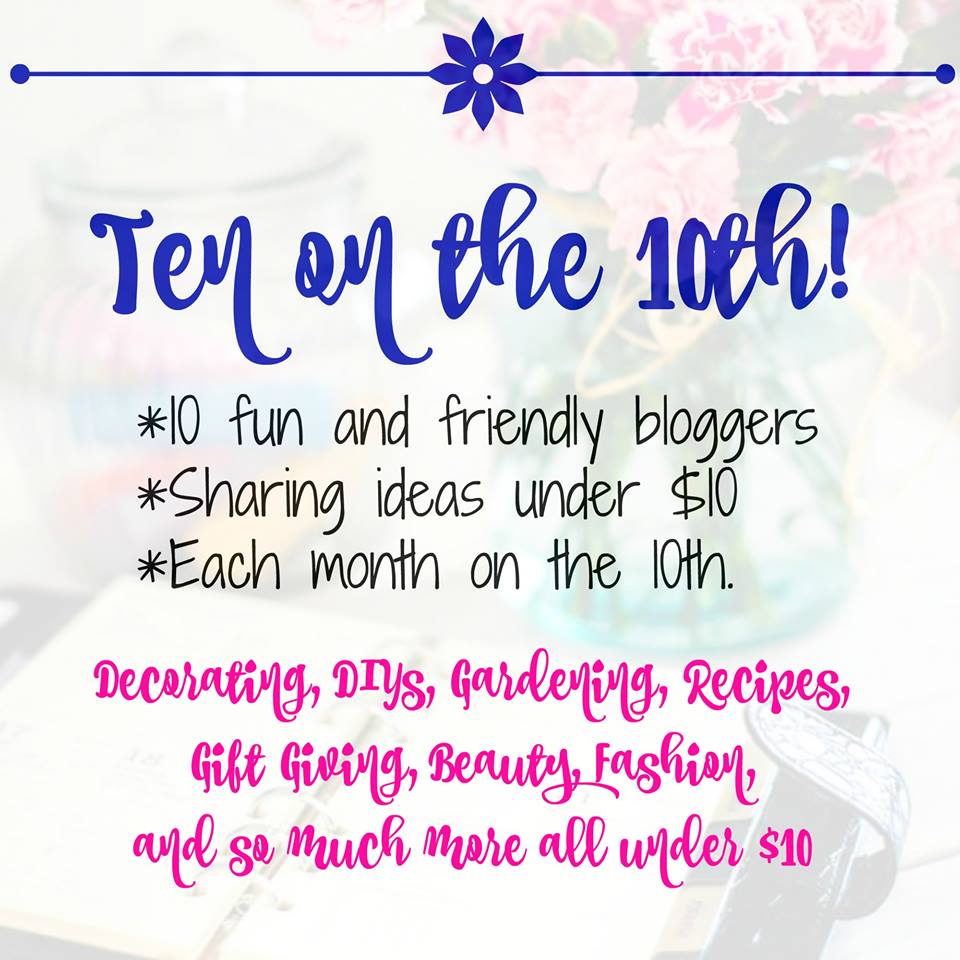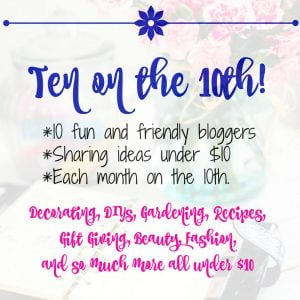 This month our challenge was to create a pot or planter for less than $10.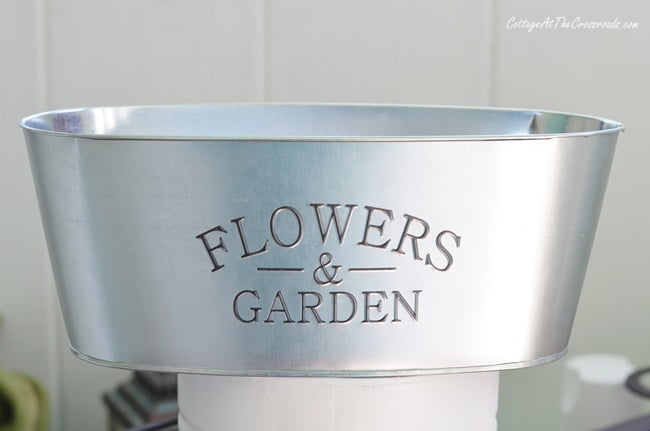 So recently I was shopping in a Dollar Tree store and saw this embossed metal planter. It cost a total of $1! Yay! The planter was not bad in its original state, but it was so shiny!
The shininess shouted cheap to me, but I loved the embossed words.
I knew I could give this planter an upgrade with a little paint.
The planter is fairly small since it is only 10.5 inches long, but it's the perfect size to place on a table or counter indoors. Or, it's also a great size for a gift.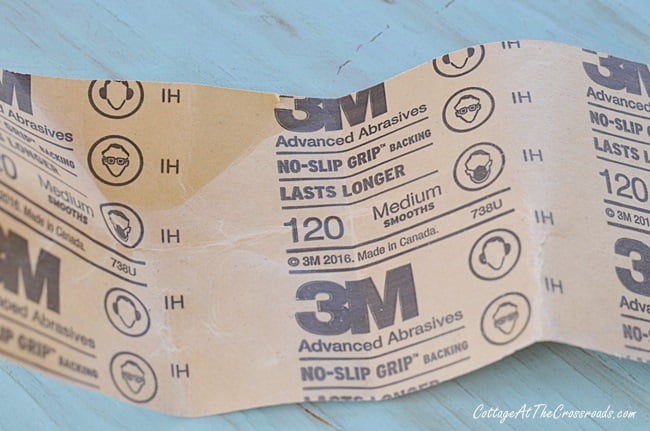 The first thing I did when I got the planter home was to lightly sand the surface. I didn't think paint would stick very well to such a slick surface so I roughed it up some.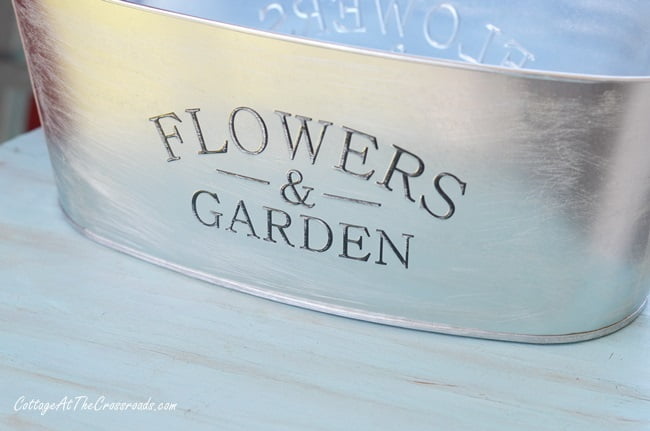 Here's how it looked after I sanded it.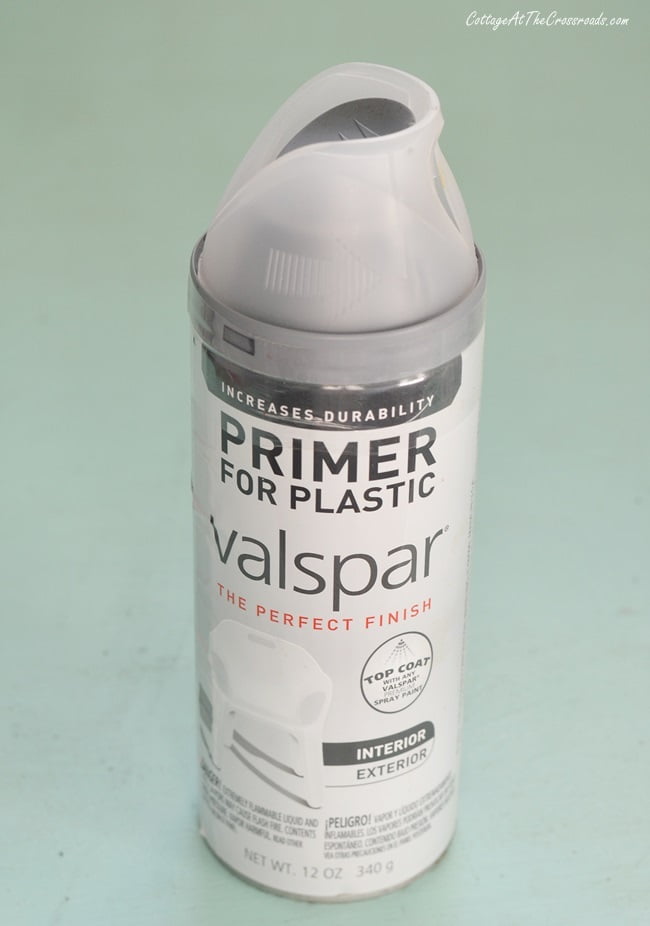 When I was out in the storage building looking for paint, I spotted this can of plastic primer. I wasn't sure it it would help prime a metal surface but I sprayed it anyway. (If you decide to paint one of these planters yourself, you could totally skip this step if you use spray paint that contains primer.)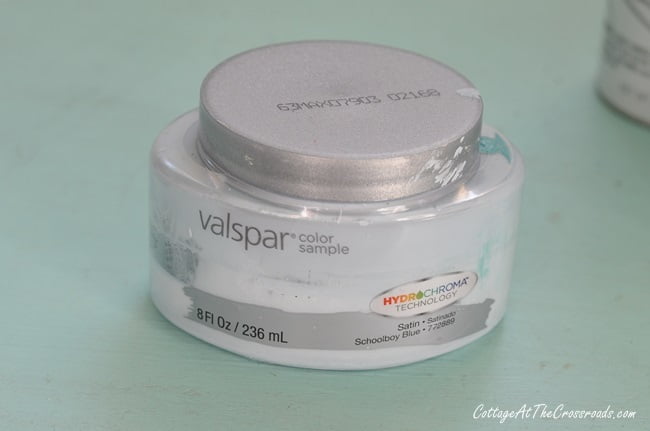 But I knew that I wanted to paint the planter with the same soft blue acrylic paint that I had used recently for another project. I simply love this color!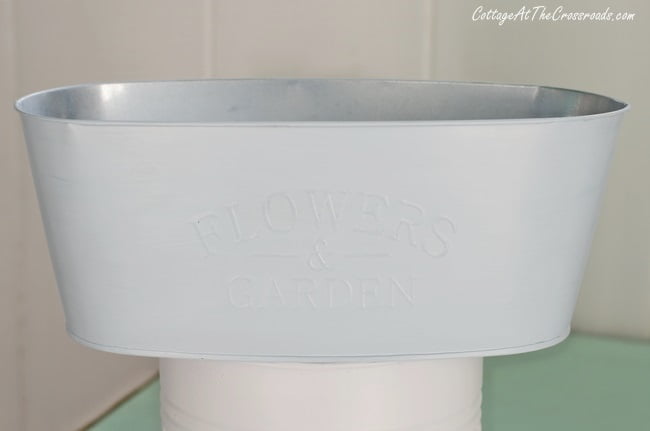 I did put 2 coats on the planter for good coverage, but as you can see, the paint covered the embossed letters.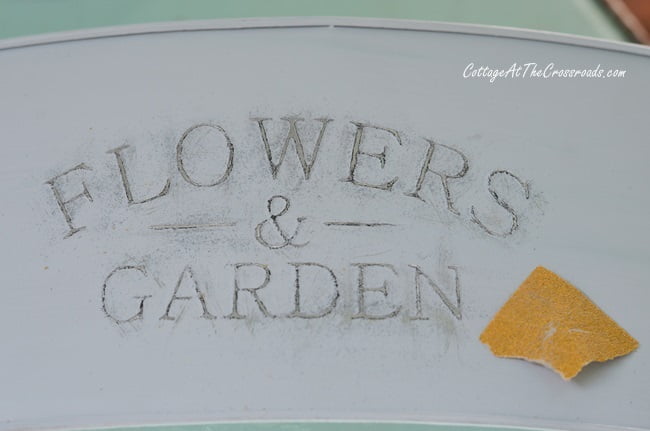 No problem, though. I used a small piece of sandpaper to remove the paint from the letters. But I couldn't help getting some sanding marks around the letters. So I took a small brush and touched up the paint around them to remove the marks.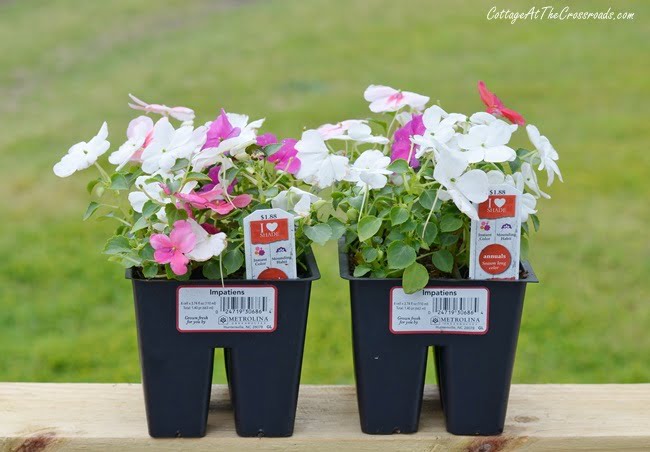 Now a planter needs flowers, right? So I picked up 2 six packs of impatiens for less than $4.00.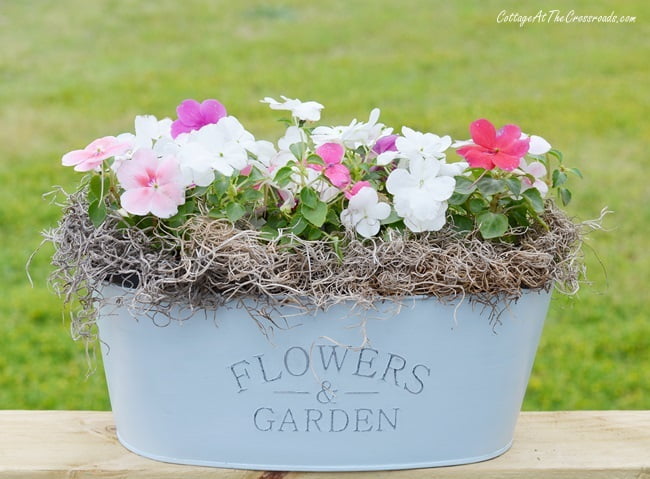 I just put the six packs down inside the planter and tucked some Spanish moss around them to cover the plastic packs. ( The impatiens can be planted outside later.)
I just love the pretty spring colors of the flowers with the soft blue of the painted metal planter. So much better than the cheap, shiny finish that was on it originally.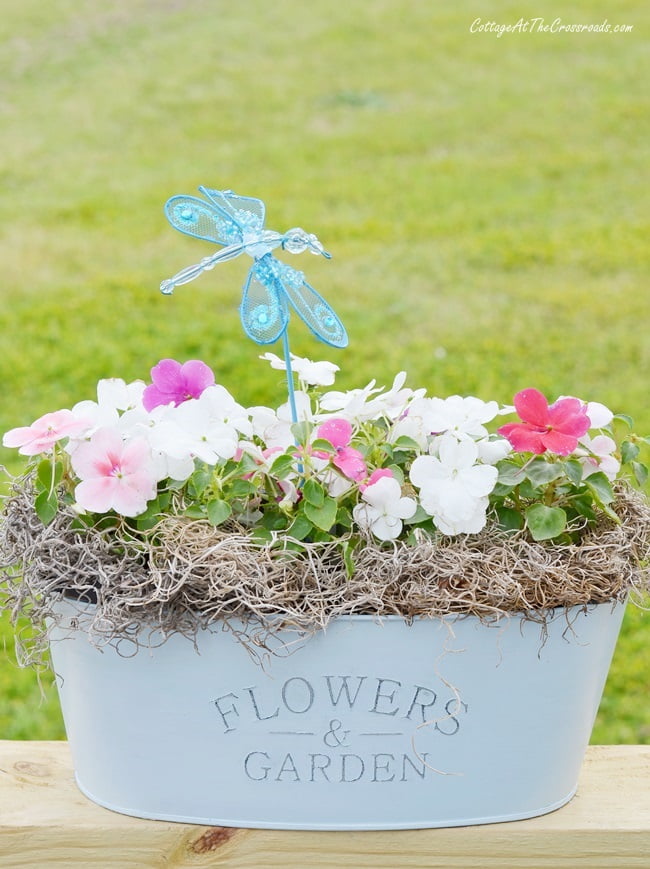 Then I thought how pretty this dragonfly pick would look in the planter. It was $1.98 from Hobby Lobby.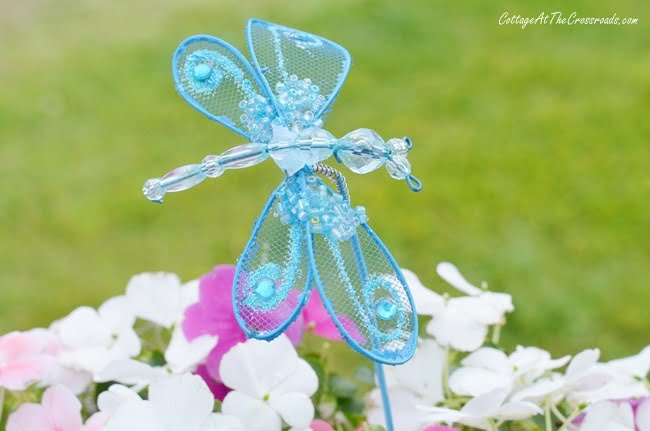 I found it in the party section.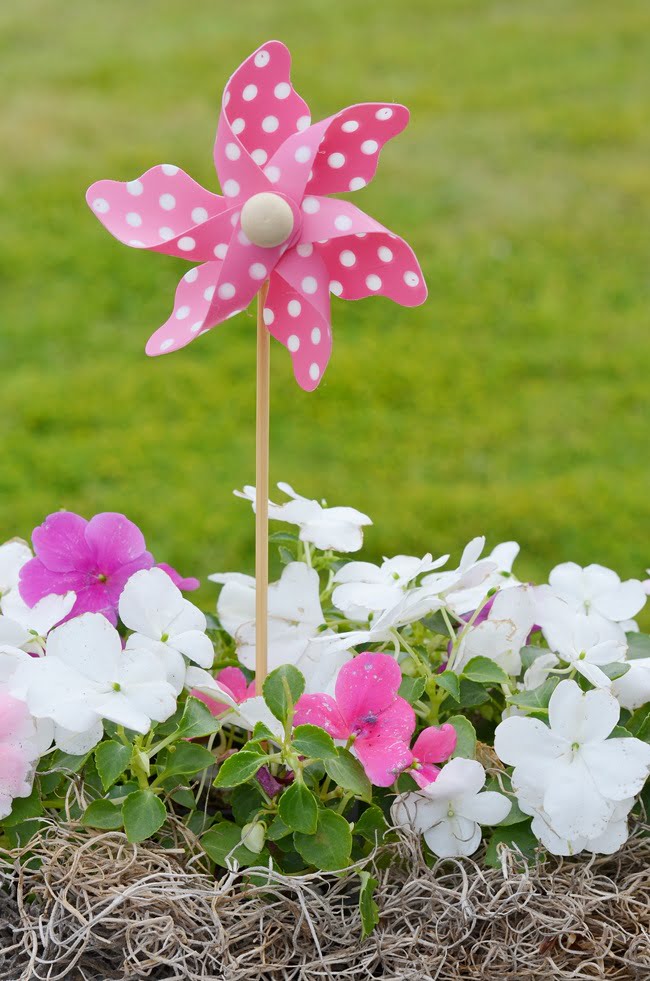 Along with this pretty pinwheel. It was only .59!
So I spent about $7 (not counting the sandpaper, primer, paint, and Spanish moss which I already had on hand) on this dollar store metal planter makeover!
I don't think anyone would ever know that this planter started out as a cheap, shiny dollar store item!
I'm thinking that these planters make great gifts for teachers, mothers, or for someone who needs a little spring in her life!