A few days ago, I put together this fun little Halloween tree for our kitchen. It's sitting on a ledge that's next to the windows. This ledge is the perfect place to put seasonal displays in our kitchen.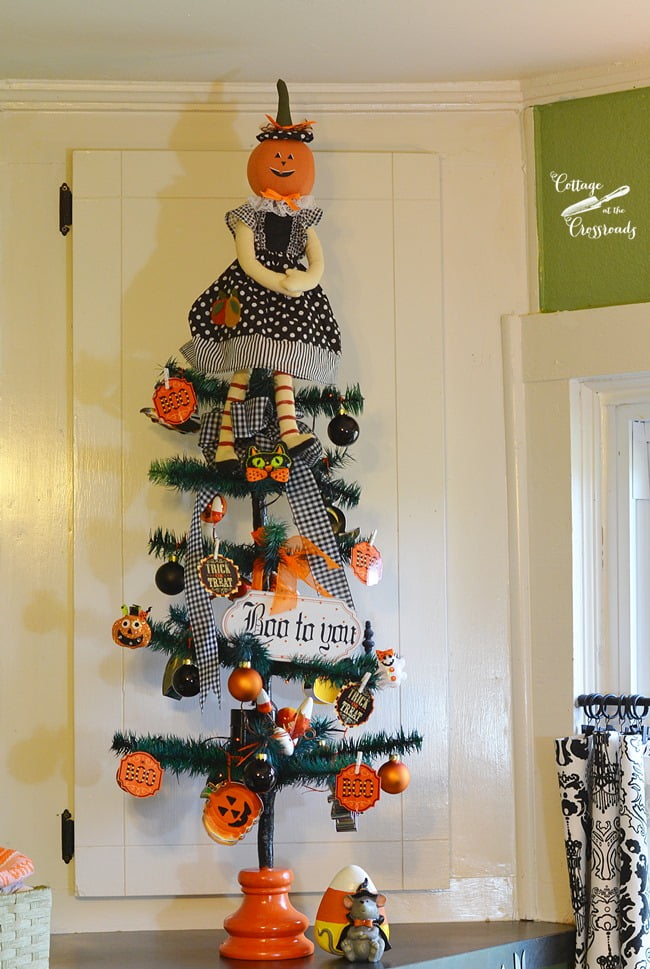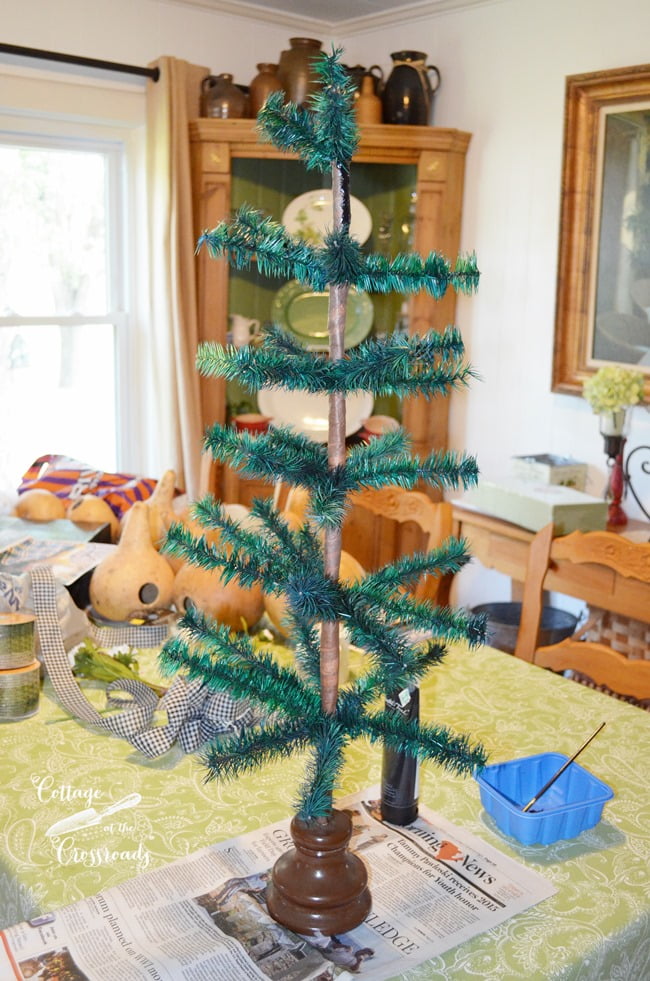 I really hadn't planned on making a Halloween tree this year, but my friend Brenda was cleaning out some of her things and she asked me if I wanted a little scrappy tree. Well, yes. I love scrappy and free!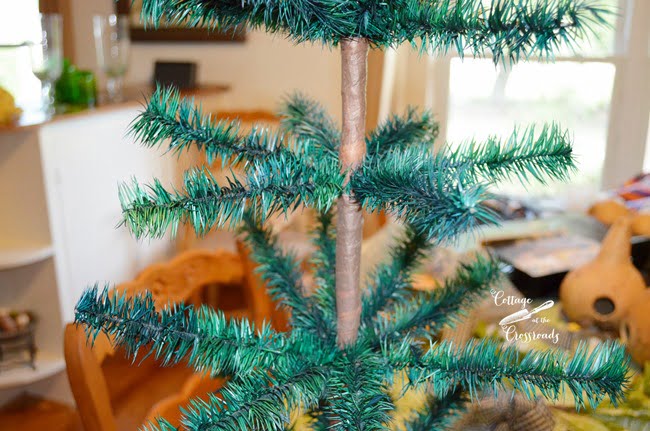 Once it occurred to me that I could create a Halloween tree, my first thought was to spray paint the entire tree black. But then I got to thinking that I might want to use this tree to decorate for other seasons, so I just painted the trunk black and the wooden base orange.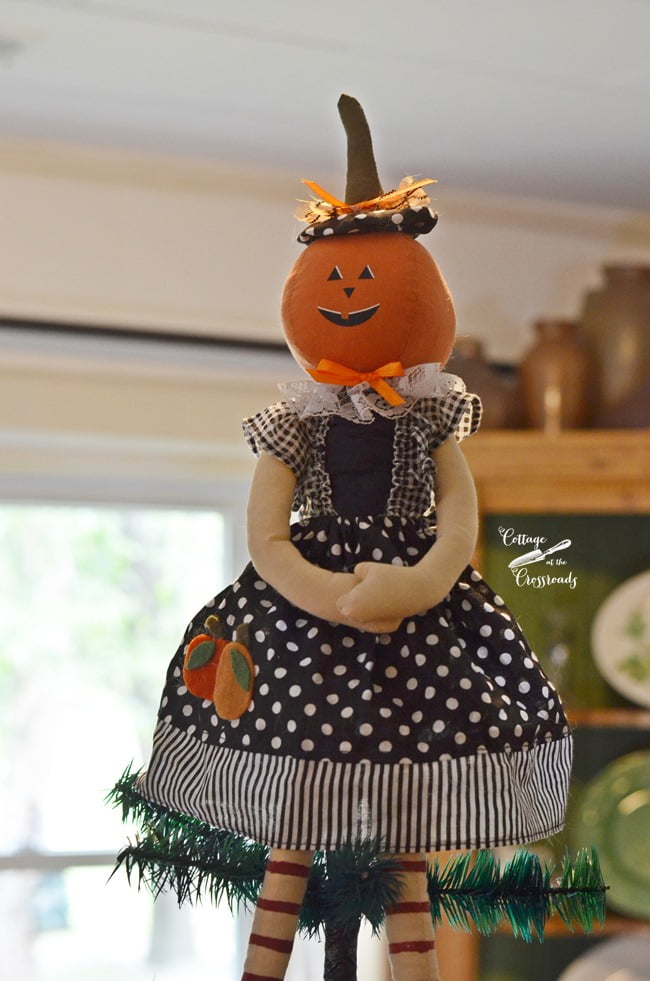 I already had this kitchen witch that I used to decorate the kitchen for fall a few years ago. I knew she'd be cute perched on top of the tree.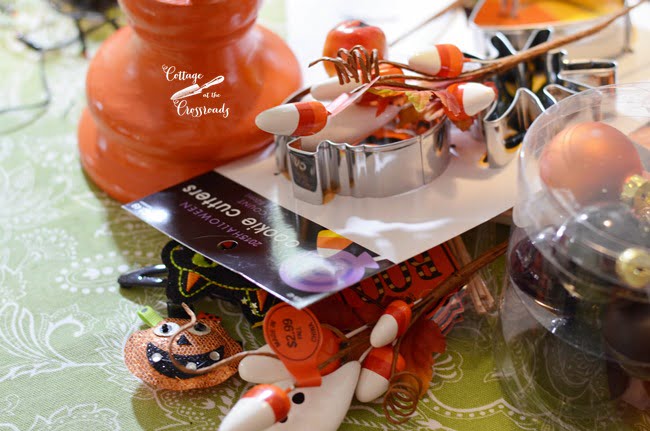 But I needed a few more decorations so I made a trip to Hobby Lobby and picked up some black and orange ornaments and a few other things.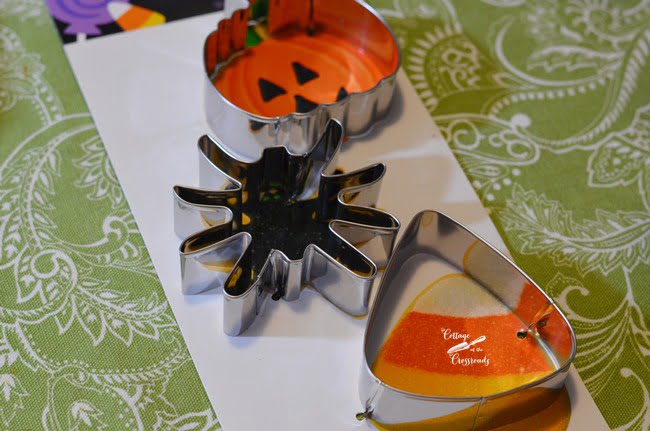 Since the tree was going into the kitchen, I picked up a few cookie cutters which had some Halloween designs printed on the card that the cutters were attached. So I cut out the designs and hot-glued them to the back of the cookie cutters.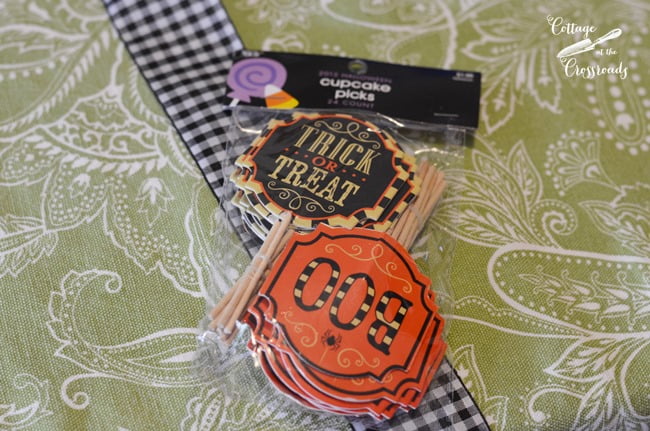 I thought these cupcake picks would provide me with quite a few inexpensive ornaments so I removed the pick and clipped them onto the tree with some mini-clothespins.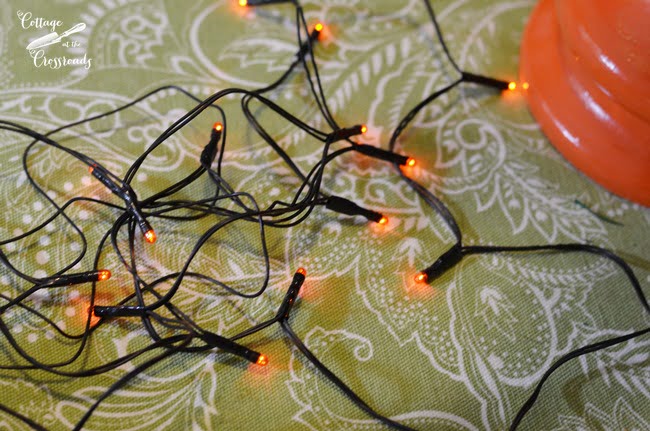 And, of course, the tree needed some lights so I ordered this little set of battery operated lights from Amazon.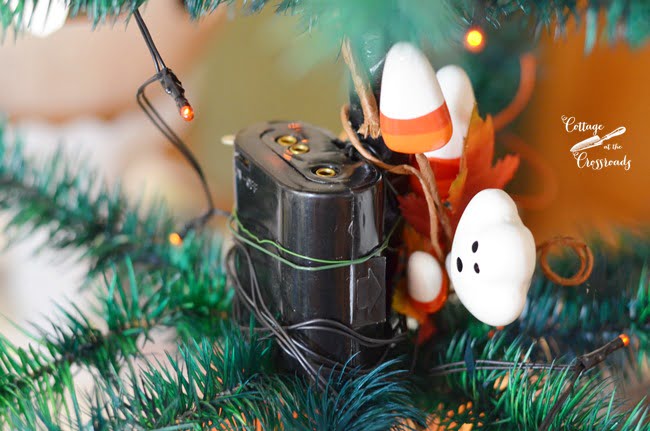 I wired the battery pack onto the tree with some floral wire making sure I could access the switch to turn it on and off easily.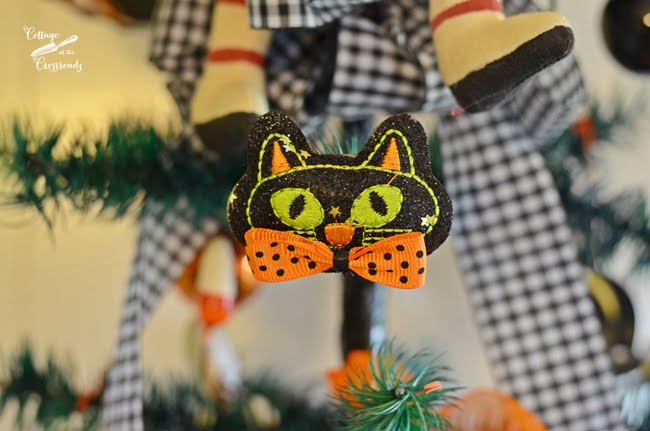 These little ornaments are actually hair barrettes that came in a pack.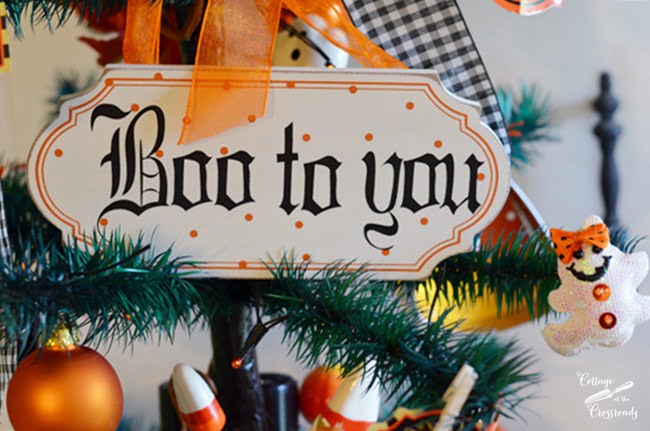 After getting the decorations in place, I hung this little sign onto the tree.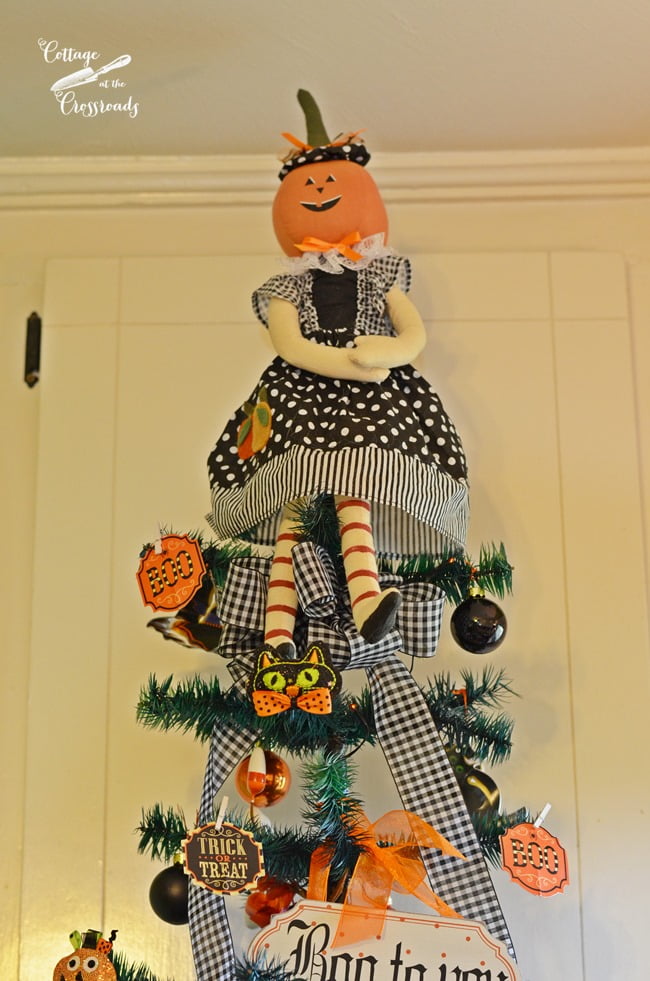 Gosh darn! The whole tree was so easy to put together and sure brings a smile to my face. There's still quite a bit of the kid in me!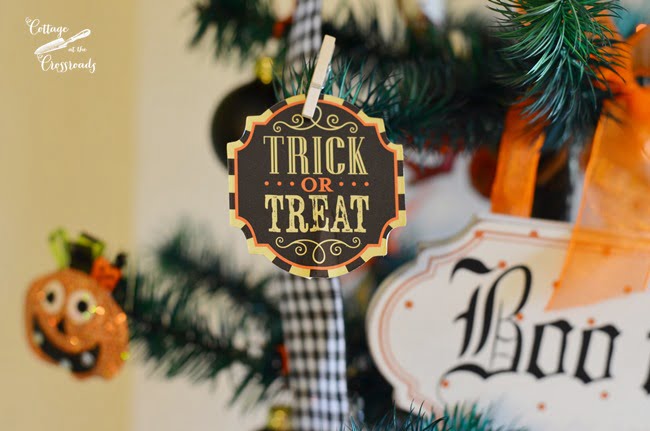 It brings back wonderful childhood memories of trick-or-treating.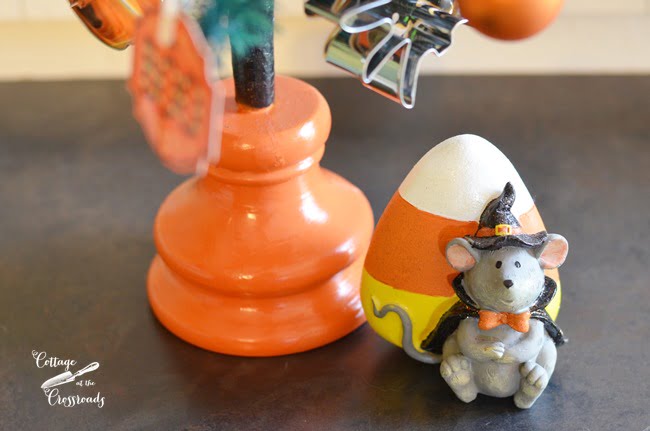 I placed this little mouse who's dressed in his costume next to the base of the tree.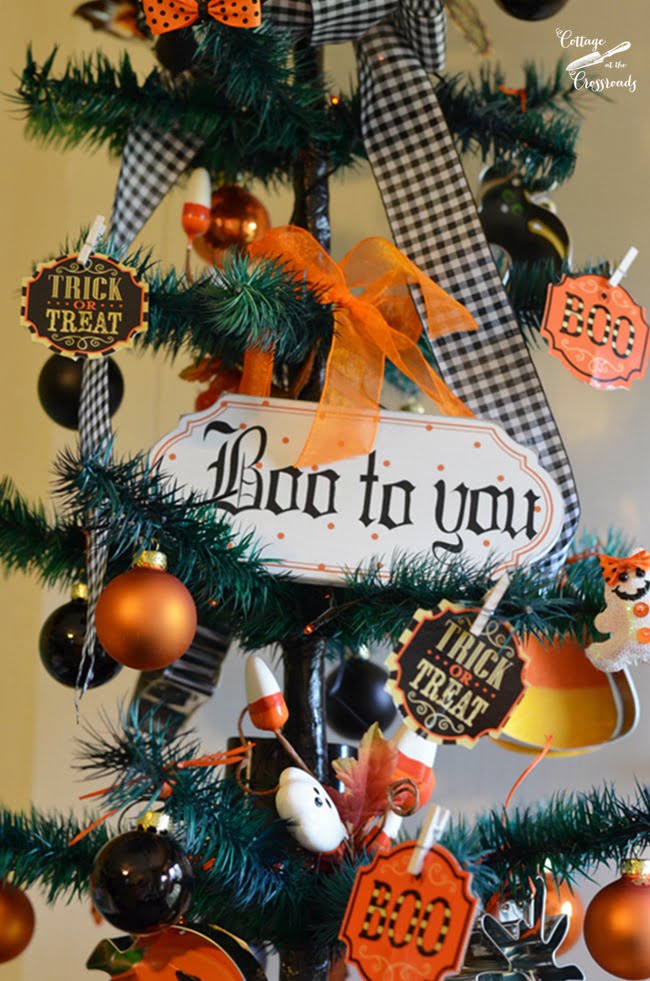 Such a fun and cute Halloween tree for our kitchen! Brenda, how do you like your scrappy tree now?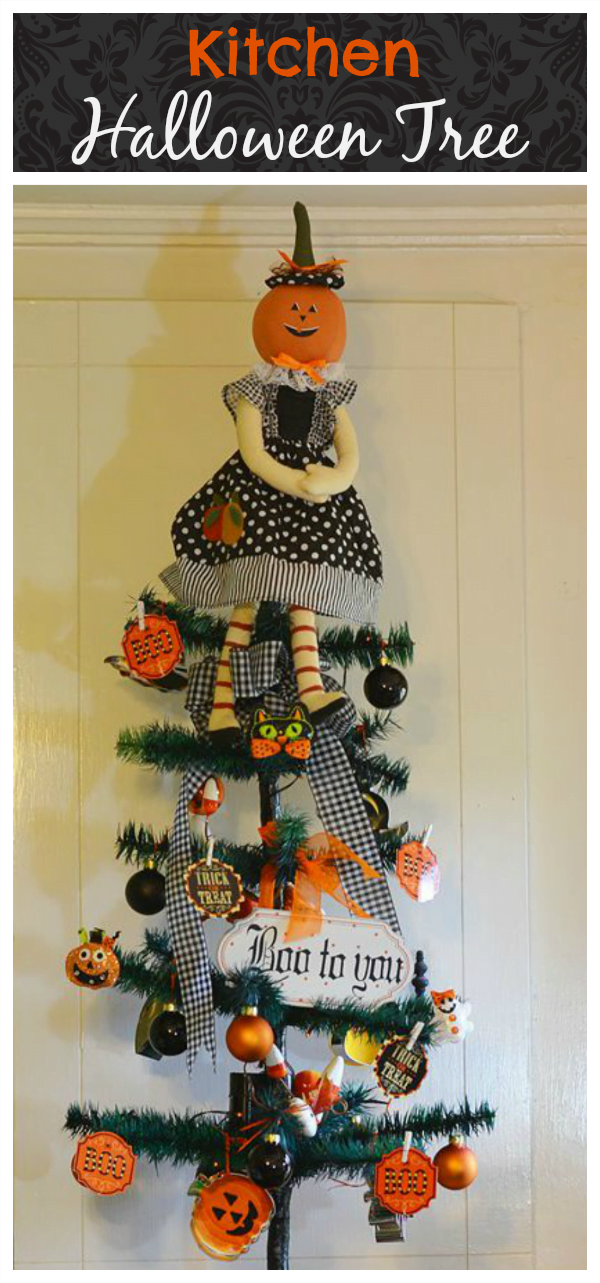 I'll be back soon to show you the rest of the kitchen. How can I NOT decorate the rest of it when this cute tree is sitting in the corner?