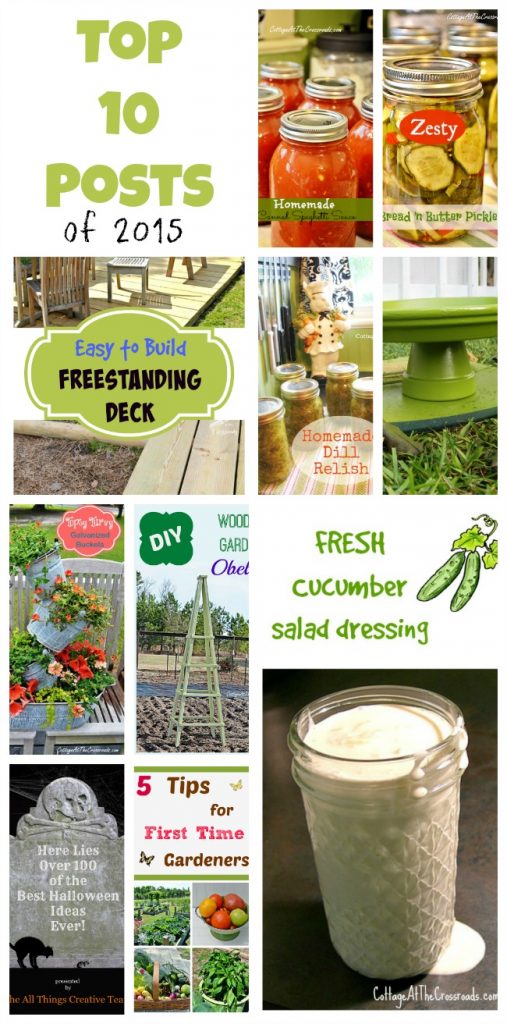 As the end of the year draws close, I like to look back over the year to see which posts were the most popular on our blog. So I put together this list of the Top Ten Posts of 2015 so I could share that with you.
But before I do, I just want to thank all of you readers for taking the time out of your busy day to visit with us. It has always amazed me that people are interested in what we do, grow, or cook here at the Crossroads. We absolutely love your comments and questions, and although we haven't met most of you in real life, we consider you friends.  Now, are you ready to see the posts that most people liked this year?  Here we go with the countdown!
This post may contain Amazon or other affiliate links. As an Amazon associate, I earn from qualifying purchases. If you purchase anything through any affiliate link, I may earn a small commission at no extra charge to you. All opinions are my own.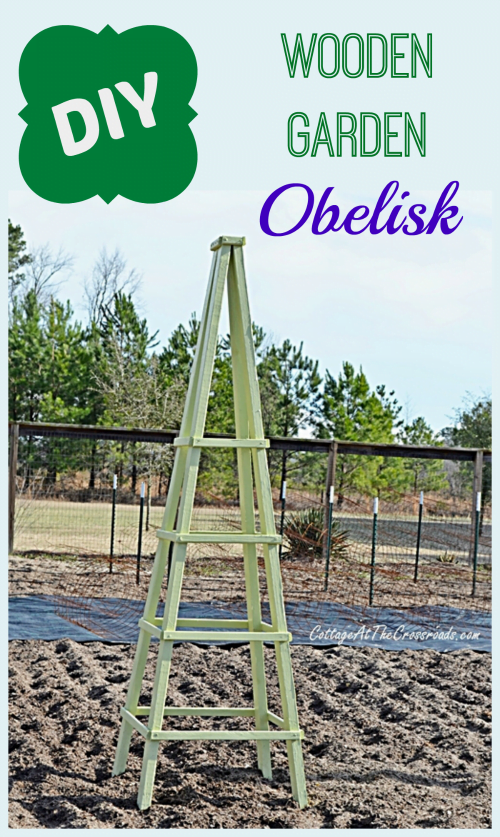 In 10th place is a post that Leo did last year describing how he made several DIY Wooden Garden Obelisks. These trellises are really quite easy to make, and if they aren't just perfect, the mistakes will be hidden as the plants grow on them! All 4 of the ones that Leo made are still standing in our garden today. Visually, they add a lot of interest and give support to vining plants.  I guess a lot of other people thought they were an easy, DIY garden project, too!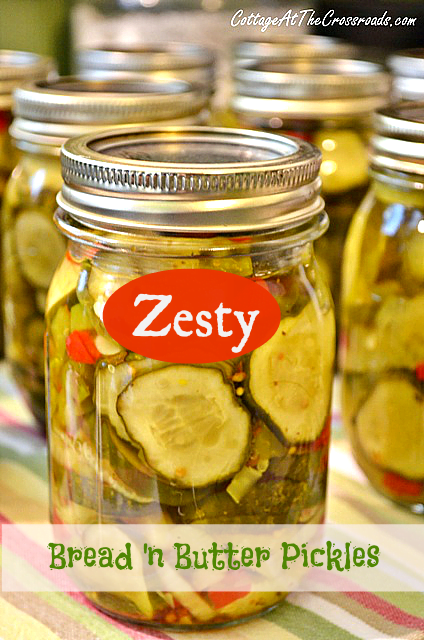 The 9th most visited post was Zesty Bread 'n Butter Pickles. This post was written in June of 2013 as I was trying to do something with a bountiful crop of cucumbers that summer. Adding a little kick to traditional bread 'n butter pickles turned out to be a real winner both traffic wise and taste wise!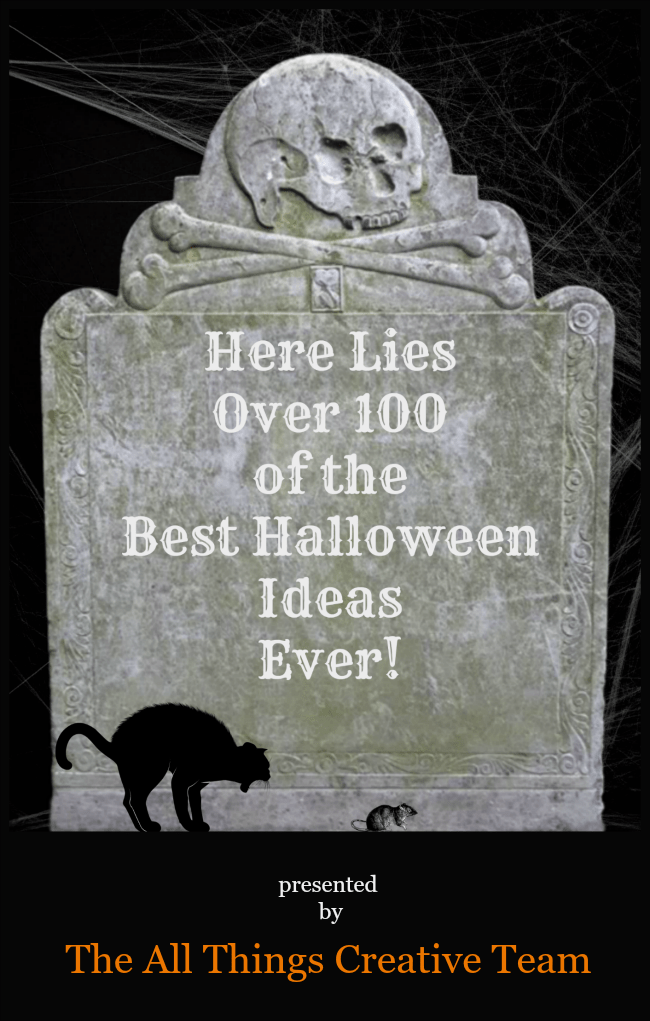 Coming in at #8 was Over 100 Fun and Frightful Halloween Ideas. For the past two years, the All Things Creative Team had put together a roundup of blog posts about a particular topic, and this one was visited A LOT!  I think the spooky looking graphic grabbed people's attention on Pinterest, don't ya think?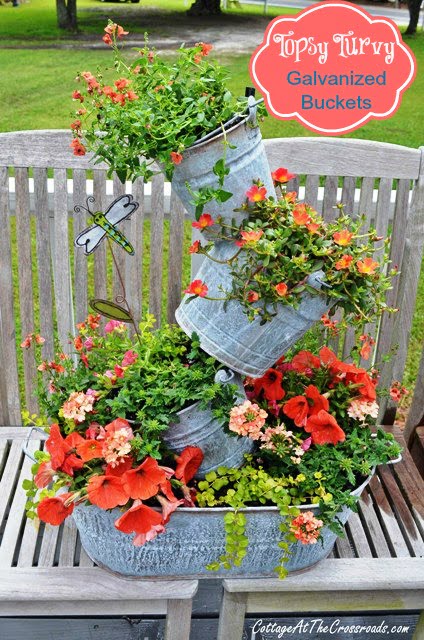 Who knew that when we created these Topsy Turvy Galvanized Buckets back in May of 2013 that they would receive so much attention? I think it was the combination of the beautiful orange flowers against the silver blue of the buckets that was so appealing. And I'm happy to say that the planter is still sitting on our back deck planted with cool season pansies and ornamental cabbages right now. ( Which reminds me that I haven't shown you guys that yet!)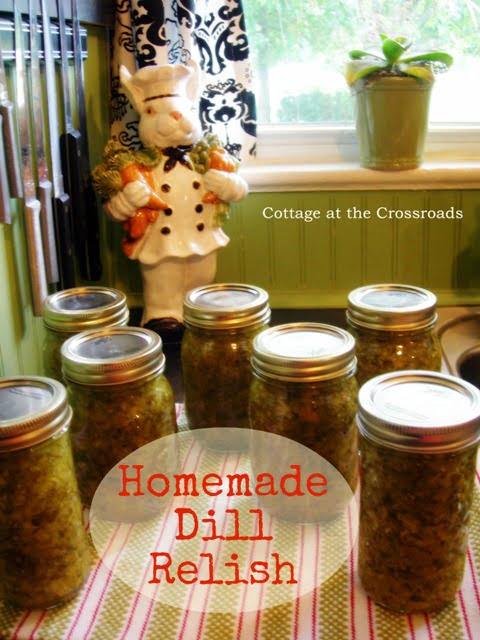 Back in May of 2012, I published this recipe for Homemade Dill Relish and it gathers more steam each summer! It is a darn good recipe especially if people are wanting to get their feet wet with the whole canning process. You can't mess up this one!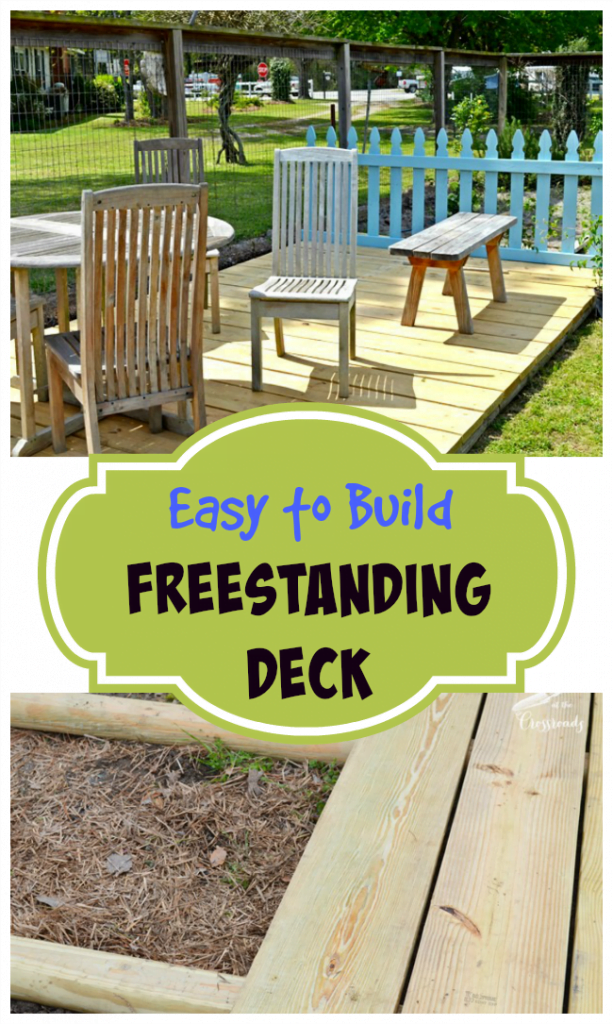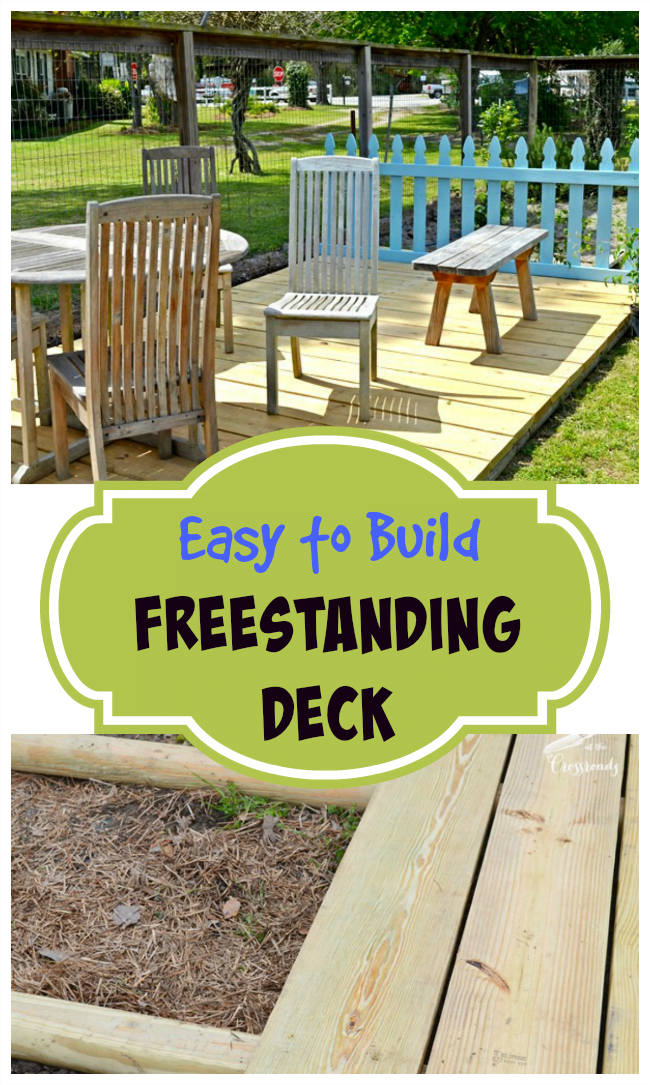 When Leo wrote his post Freestanding Deck in Our Garden in early spring of this year, he had no idea it would be so popular. But apparently a lot of people were looking for an easy way to build a deck. His great idea of using landscaping timbers as a base resonated with a lot of readers and pinners on Pinterest, and the deck has become one of our favorite places to sit.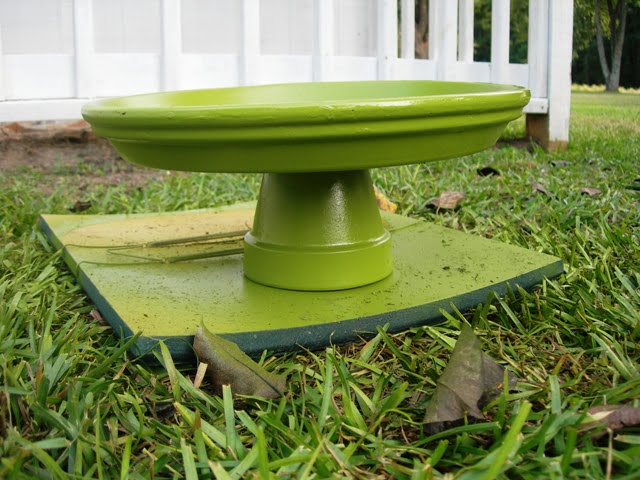 When I looked at our analytics, I could not figure out why the post I'm Thinking Fall Y'all   from 2011 was getting so much traffic! I mean, it was a great idea and all to take a terracotta pot and a saucer, paint them, and turn them into a pumpkin holder, but not enough to warrant all the visits. Well, I finally concluded that it was a particular inspirational photo in the post that was attracting the attention which I have removed from the post. You see, it wasn't my original photo and I didn't feel comfortable with that photo being linked to me. In the spring, I plan to replace the photo with my own because painted terracotta pots and saucers really does make  great pumpkin holders!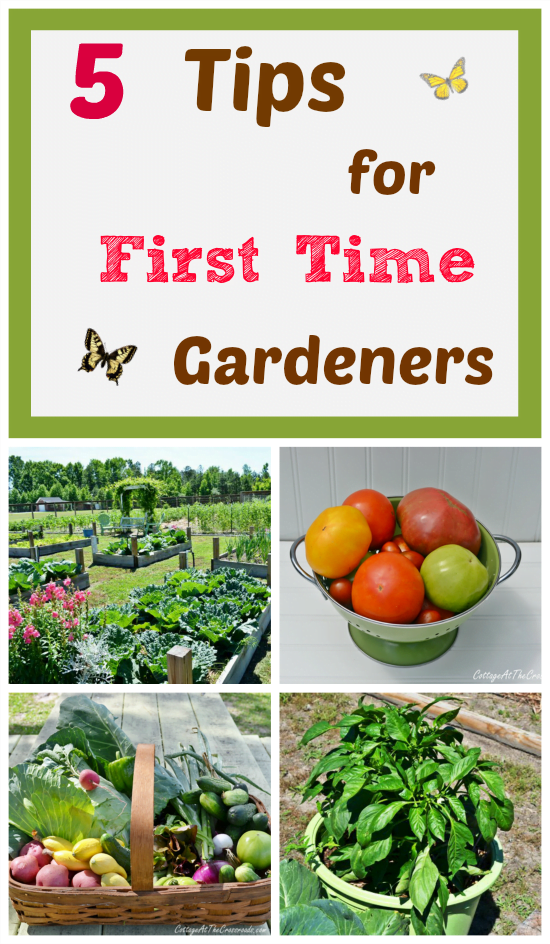 The post 5 Tips for First Time Vegetable Gardeners has done well since we wrote it. It's full of good advice for any one who's thinking about starting a vegetable garden. It has always been our goal on the blog to encourage people to grow some of their own food.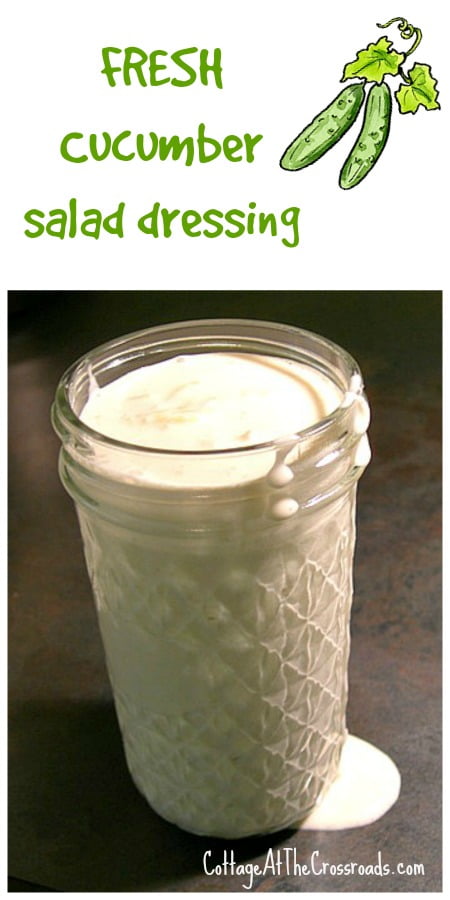 Our second most visited post was Fresh Cucumber Salad Dressing that I published in 2012. The photos are horrible in the post but the recipe sure is a good one!
So, can you guess which post got the most traffic?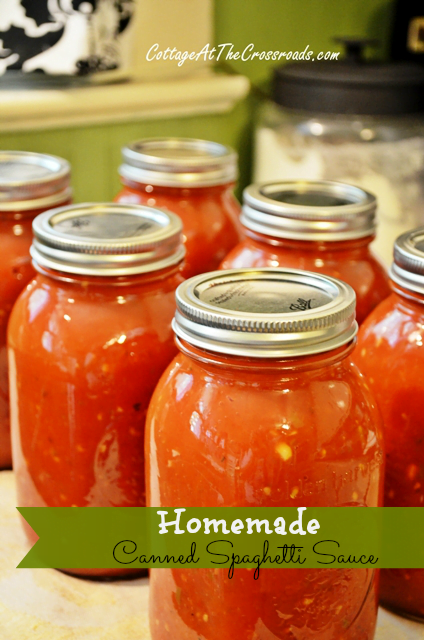 Ever since I posted this recipe back in the summer of 2013, it has always been our number 1 traffic producer. It doesn't matter if it's summer or winter here, people constantly visit this post. Folks in the Southern Hemisphere will be ready to make the sauce soon since they are having summer right now. It really is mind-boggling to think that people in other parts of the world are reading my recipe and making my canned spaghetti sauce with their freshly harvested tomatoes!
In just a few days, we begin our 5th year of blogging. What's gonna happen around here at the Crossroads this year??? Stay tuned, and if you're not already a subscriber, just sign up to receive new posts as soon as they are published!
Here are a few of my yearly top 10 posts packed with crafts, recipes, and garden treasures.