Learn how to build a freestanding deck step by step. You know, a nice place to sit, relax, and maybe enjoy an adult beverage from time to time.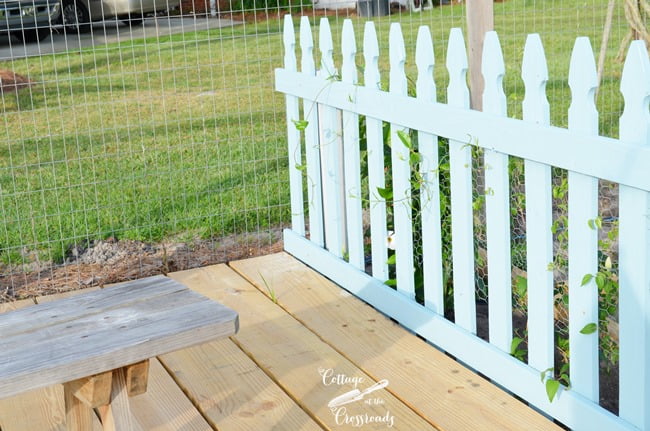 Or, here in the South, a nice tall glass of ice tea. Before I begin, I must tell you that I am by no means a professional carpenter or deck builder. This is just the way that I did it, and it's quick and easy.
How to
The first thing that I had to do was to clear a place to build a new deck, and it really was time to move this compost bin. It's not a job for a person with a weak stomach. But it had to be done, so I did it.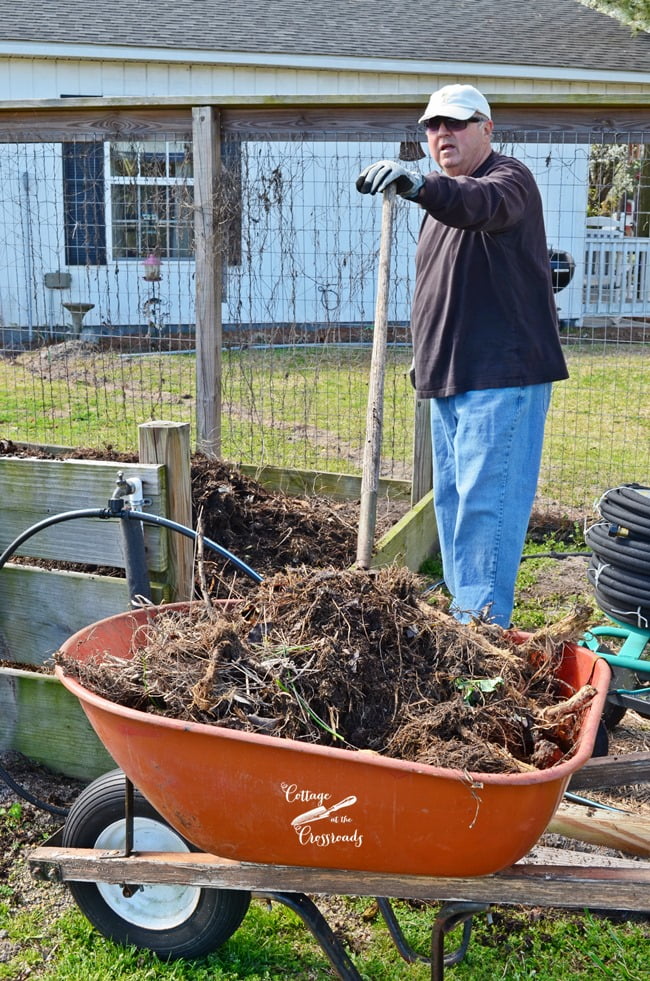 I already had some landscaping timbers, so I decided to use them to build a frame. I know, I know. Most folks go to the trouble to dig footers and place concrete blocks for the foundation. But like I told you, this is quick and easy.
It's very important to make sure your area is level. You may have to move a little dirt here and there. I decided to make the deck 8 feet by 16 feet. Why, do you say? With those dimensions I didn't need to cut or saw any lumber. The landscaping timbers are 8 feet long and I placed one on each end and put 2 together on the sides and in the middle for support. I used a total of 10 landscaping timbers.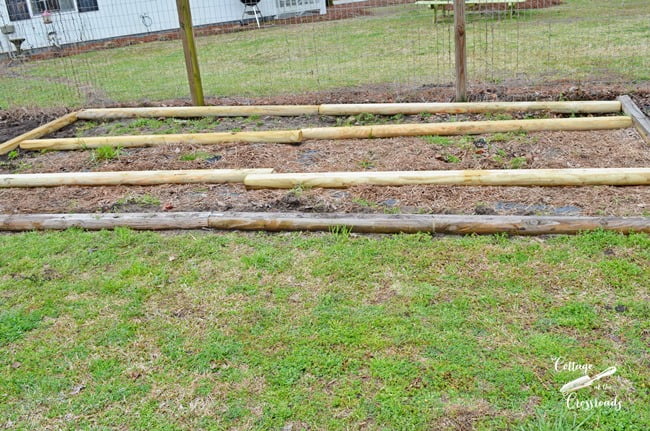 Lucy and I made a quick trip to Lowe's to pick up the lumber for the decking. I brought home twenty 8 ft. long 2" x 10" pressure treated boards. I chose to use the 2" x 10" boards instead of regular decking planks in order to make the entire deck sturdier.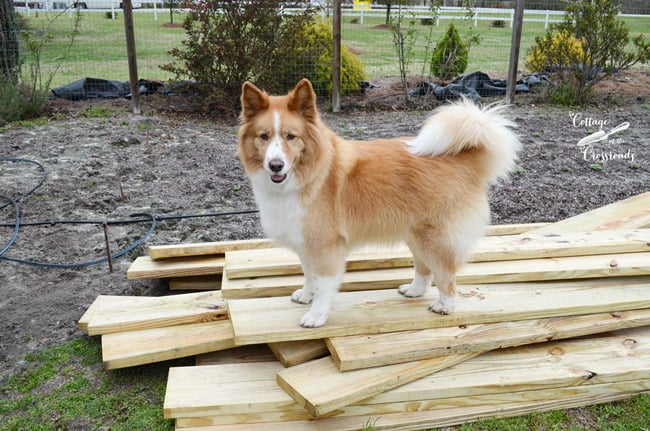 I got the frame all level and checked to see if Lucy was ready to go.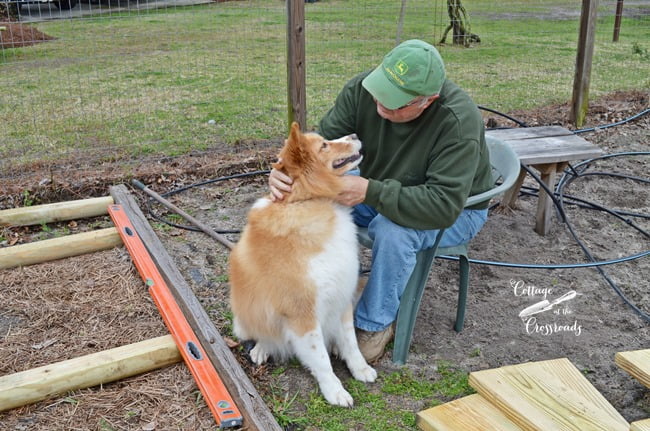 After all that, it was time to start placing the boards. I made sure the first board was laid square with the frame, and I used a ½ inch spacer to keep the gap between the boards consistent.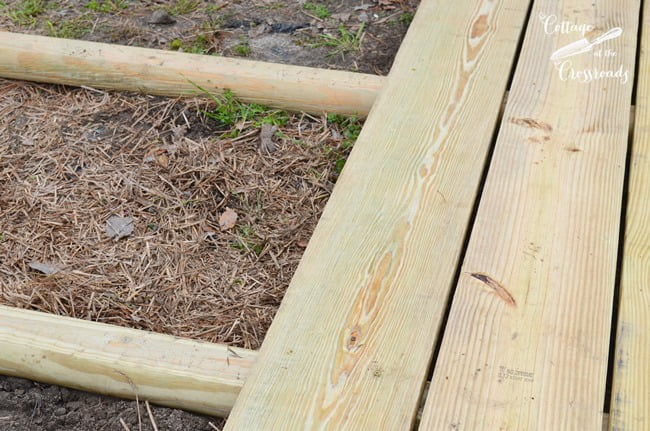 The only supplies that I used beside the lumber were my drill, a box of 3 ½ inch coated decking screws, a level, a hammer for tapping, and a good ole' shovel.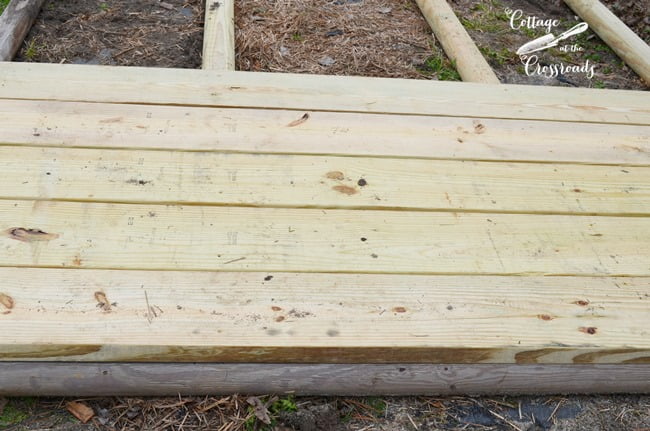 If my faithful sidekick and assistant Jane can drive in the decking screws, then so can you!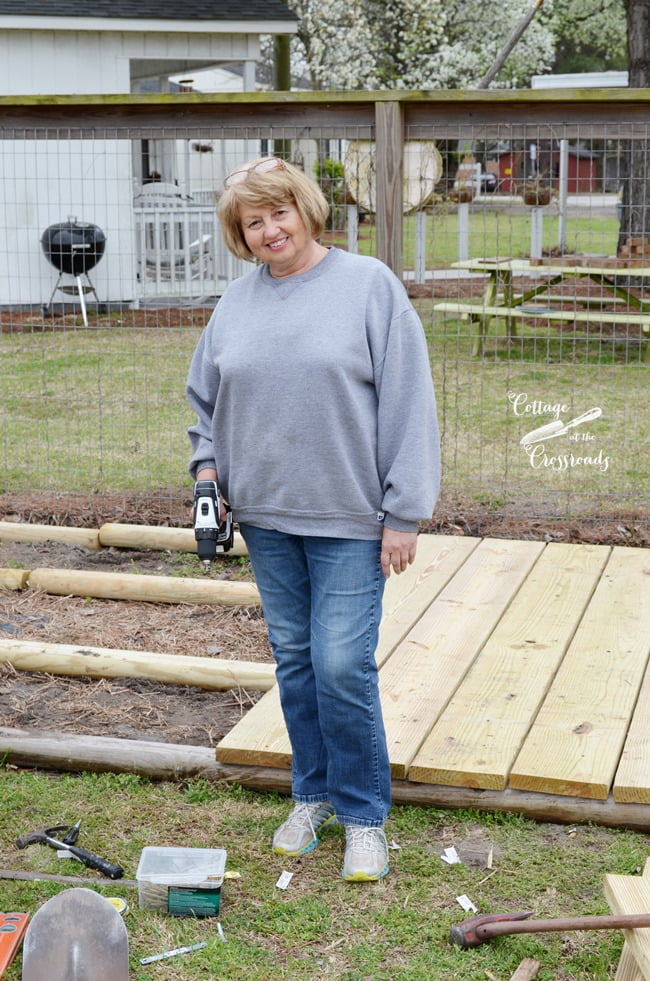 Once we got started, this freestanding deck only took a few hours to construct. By the way, while Lucy and I were at Lowe's, we picked up 2 sections of pre-made picket fence.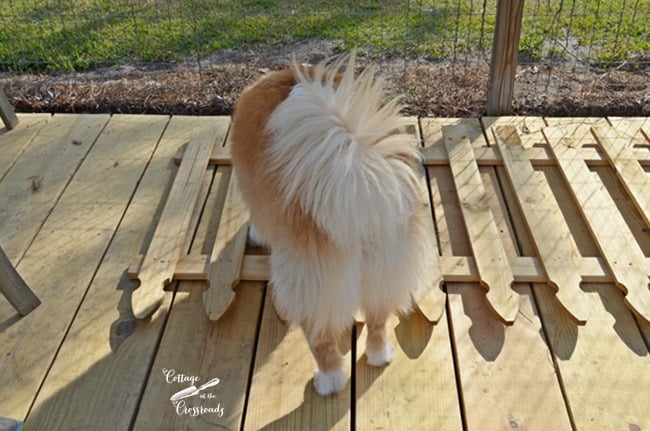 While Jane was painting one of the picket fence panels blue, Lucy got a little too close. Talk about trendy! Lucy has blue streaks in her hair!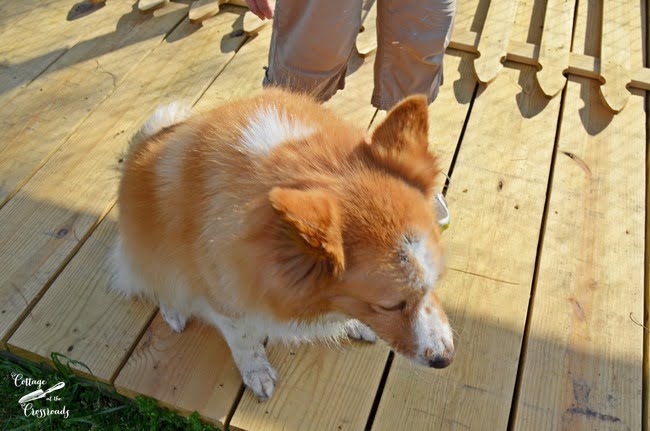 Adding the fencing was easy. Just two 4" x 4" posts set in the ground 2 feet on each end and I used 2" screws to attach them to the posts.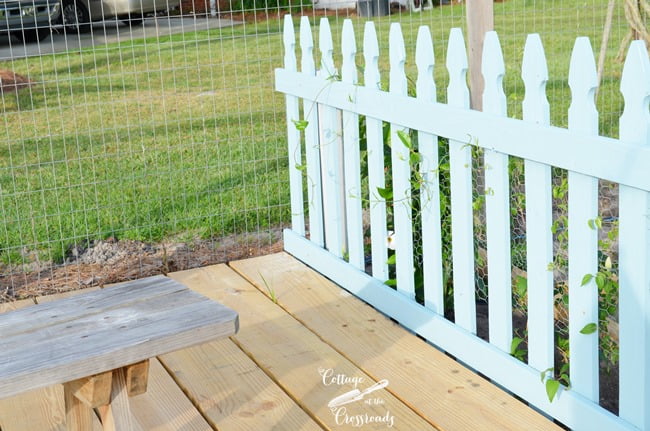 I'm sure we're all going to enjoy this freestanding deck in the garden, especially after Jane puts her creative decorating touch to it.