This weekend I was taking down the fall decorations from the porch, and I realized that I had had this grapevine garland around our front door for two years! It has served as a base for all of my front door decorating since then so I thought I'd put together a little roundup showing the grapevine garland through the seasons.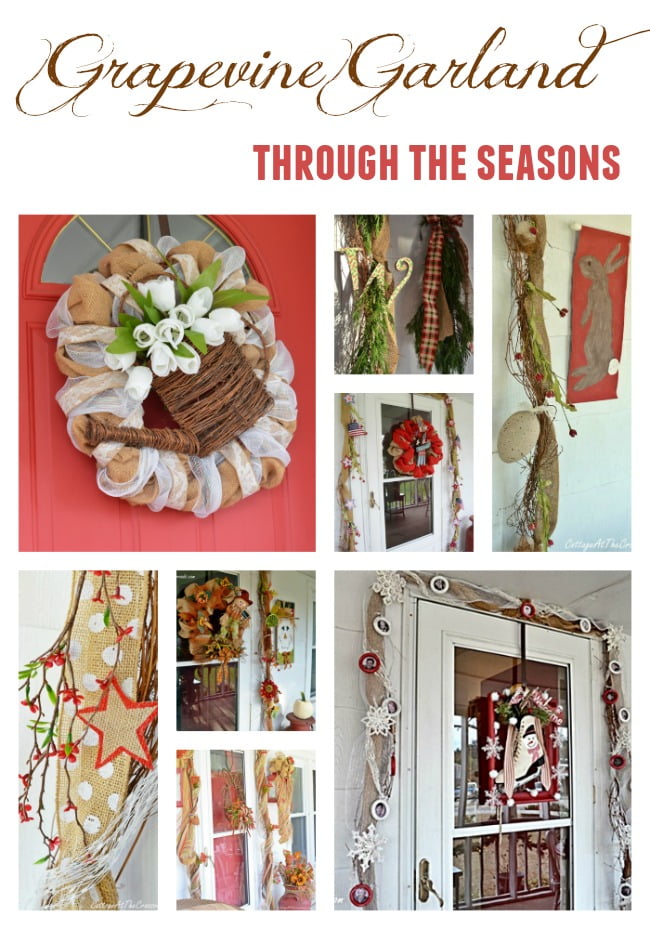 Little did I know two years ago that the grapevine garland would stay up so long! Here is when I first used it as part of our decorations for Christmas on the Porch.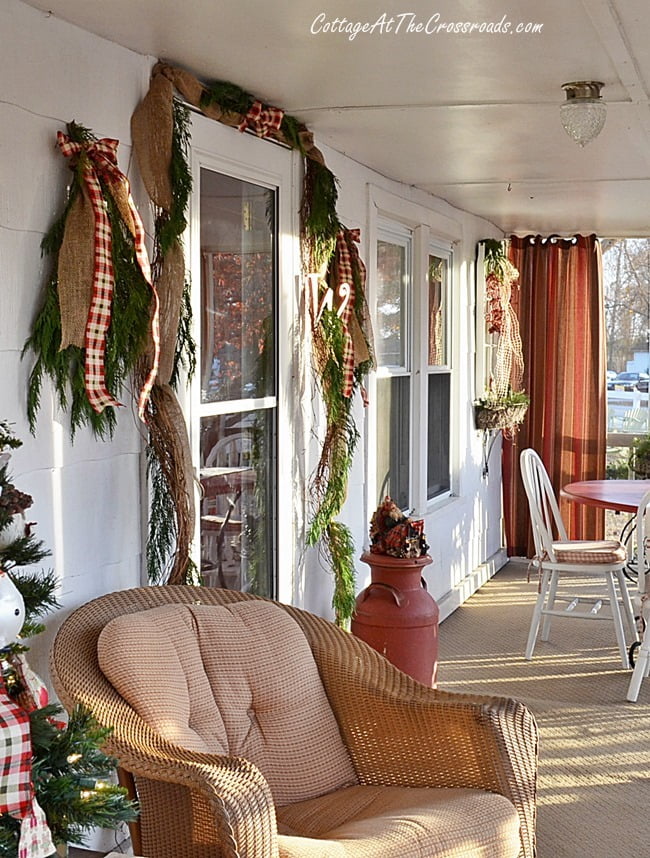 You see, I thought our country cottage needed a little something around the front door, and grapevine seemed the appropriate choice. First, I put up the garland (purchased from Hobby Lobby) and then I wove some burlap ribbon through it. Then I tucked some Leyland cypress greenery into it with some floral wire.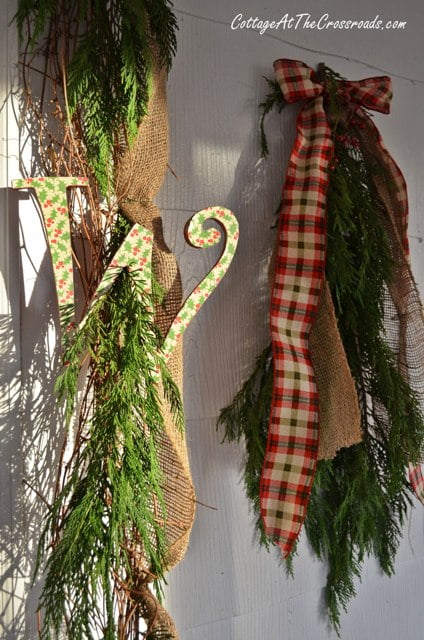 You can see how I did that a little better in this photo. I couldn't resist adding a little wooden initial along with some swags of greenery and plaid ribbon on the wall. After Christmas, I removed the greenery and left up the garland and burlap.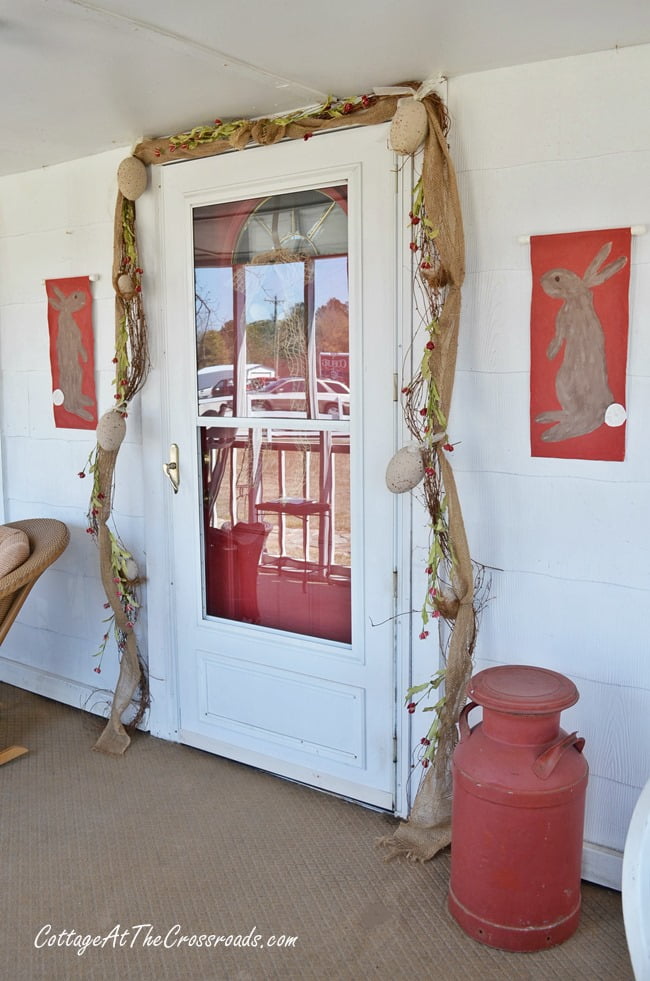 Spring rolled around and I decided to use the garland again when I showed my Painted Bunnies and Eggs on the Porch.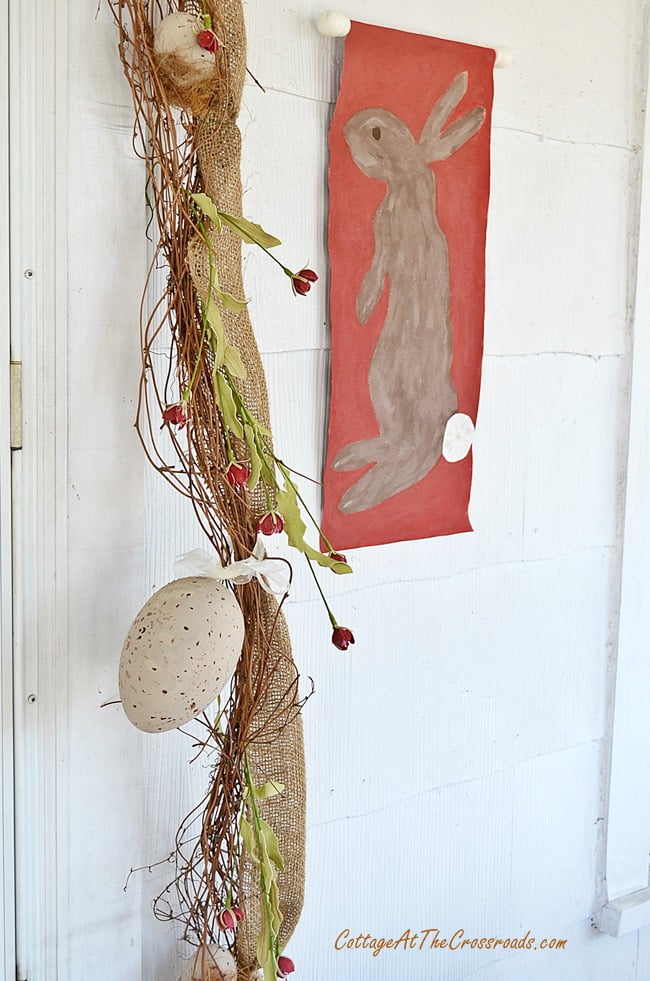 Adding some spring flowers and hanging the painted eggs on the garland was all it took to turn it from a Christmas garland into a spring one.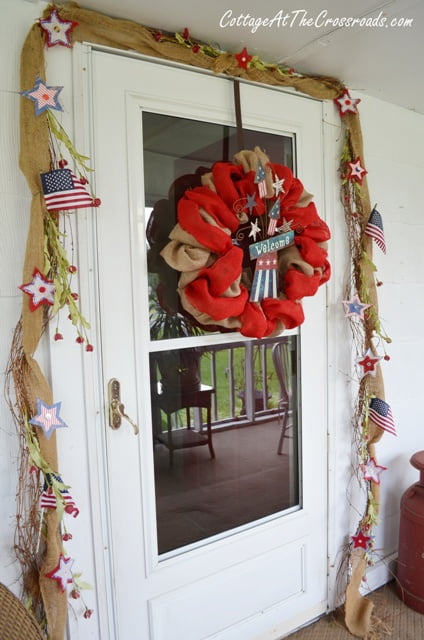 Well, spring gave way to summer and the next thing I knew, I was working on my Fourth of July Burlap Wreath and Porch Display.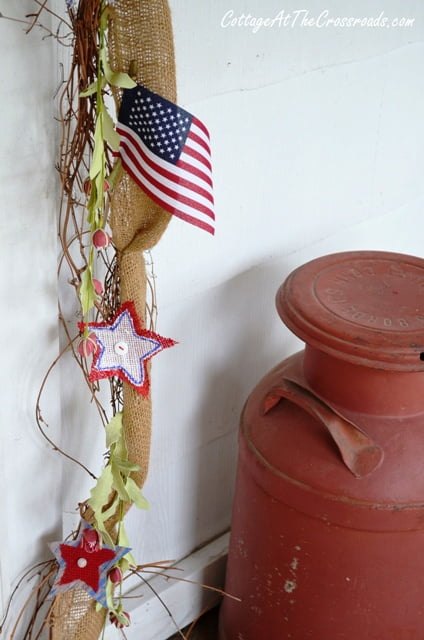 It was easy to add on some patriotic stars and flags. I was quickly finding out how versatile the grapevine garland was becoming!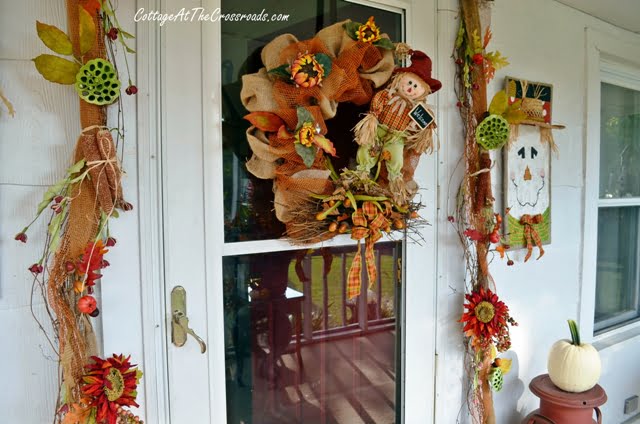 Fall arrived, and I put Scarecrows on our Fall Porch and turned the garland into a fall display.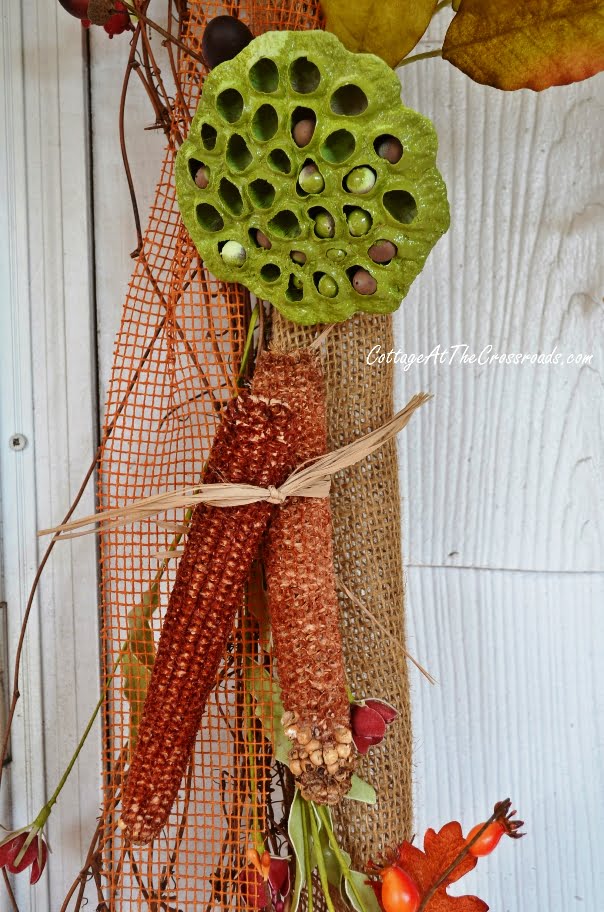 How do you like those corn cobs?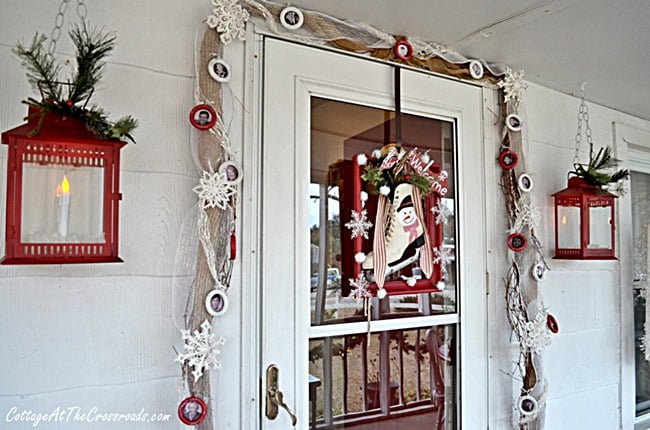 Before I knew it, it was Christmas time again and by now I considered it a personal challenge to see how long I could keep using the grapevine garland. Out came some glittery mesh and snowflakes.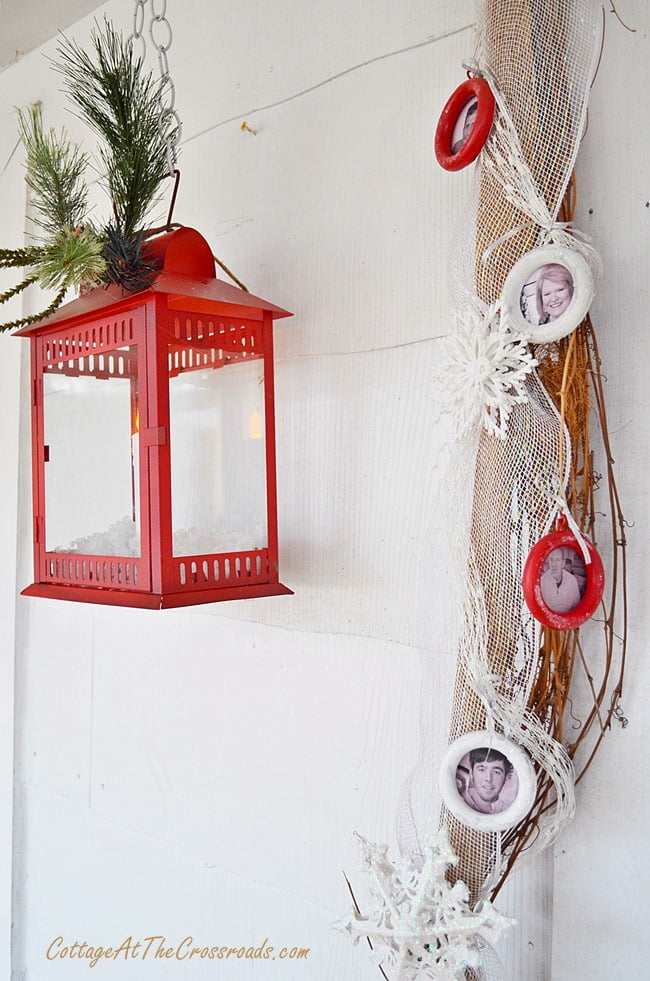 It a great place to display family ornaments as part of Christmas on the Front Porch 2013.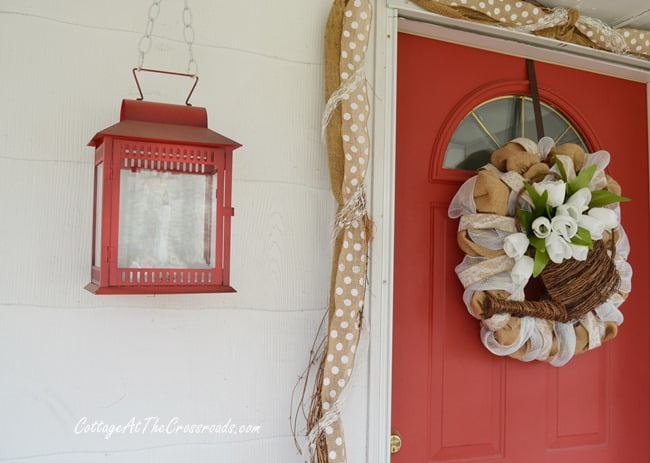 When I made my Neutral Spring Wreath, I added some polka dot burlap ribbon to the garland but kept up some of the sparkly mesh that was on it at Christmas.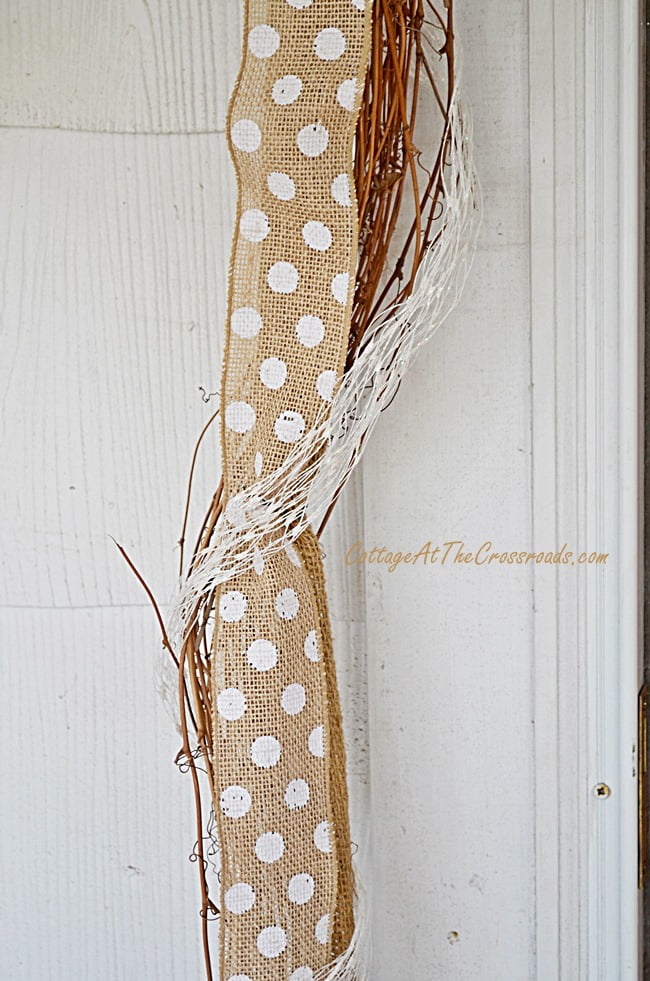 Somehow, it all just seems to work together. I have no clear idea of how I'm going to do this each season. I just start playing around with it until I come up with something pleasing to me.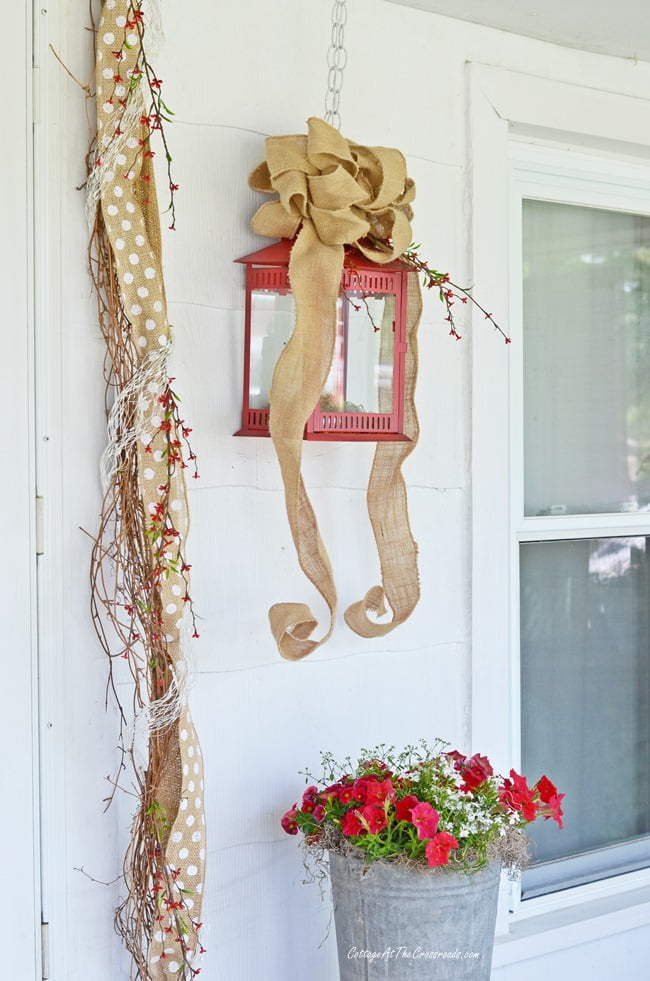 Spring yielded to summer and I created my Summertime's Calling Me porch.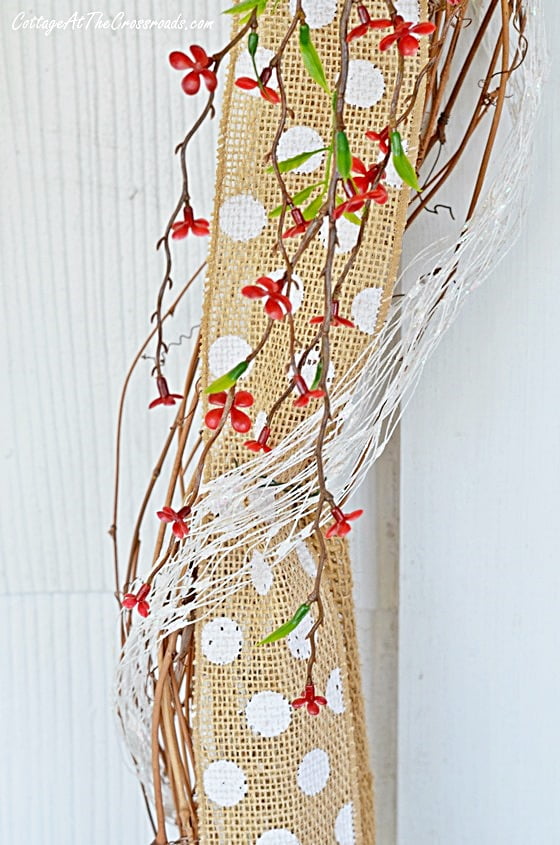 The cute polka dot ribbon stayed, and I just added some red flowers to give it a summer look.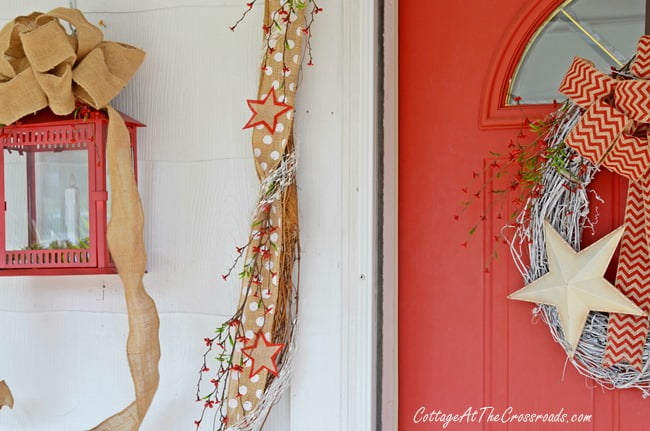 Soon I found myself adding some Patriotic Touches to the Porch.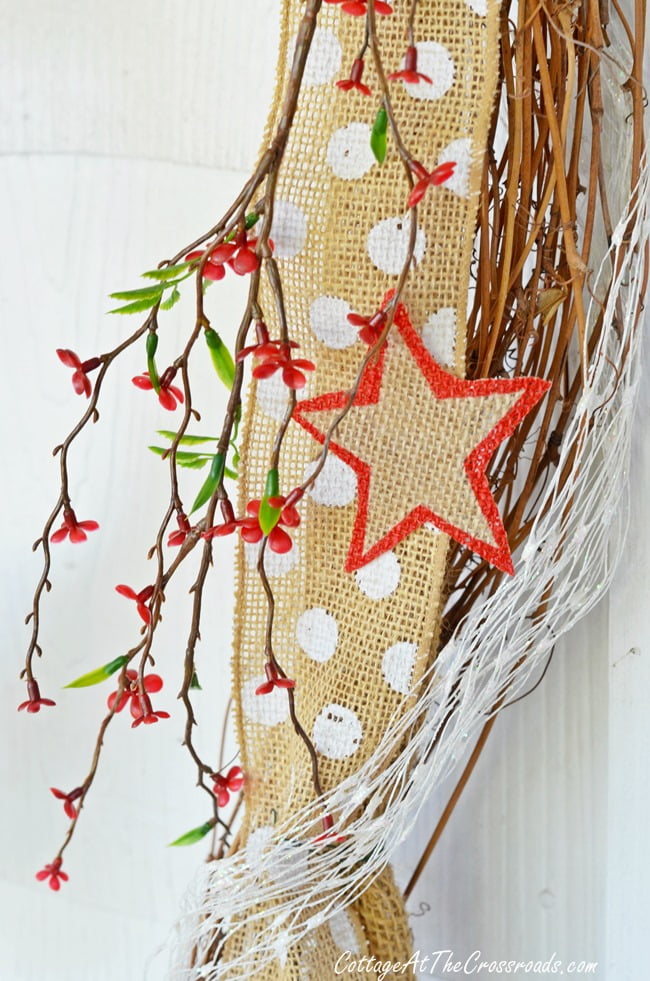 By sprinkling a few stars here and there, we were ready for the Fourth of July!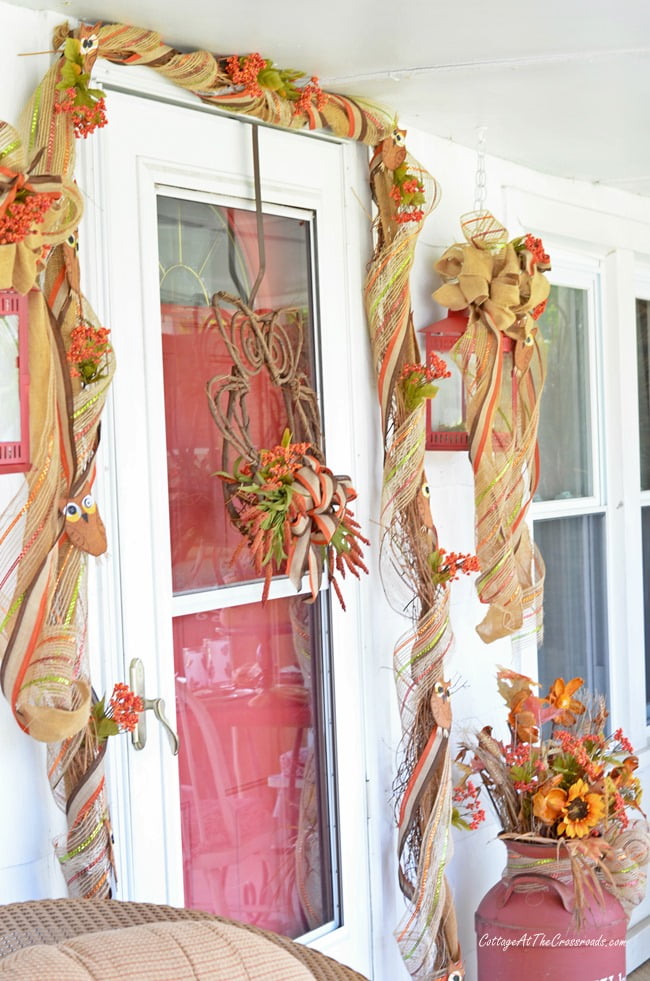 For fall, I thought I'd put some Owls on our Front Porch.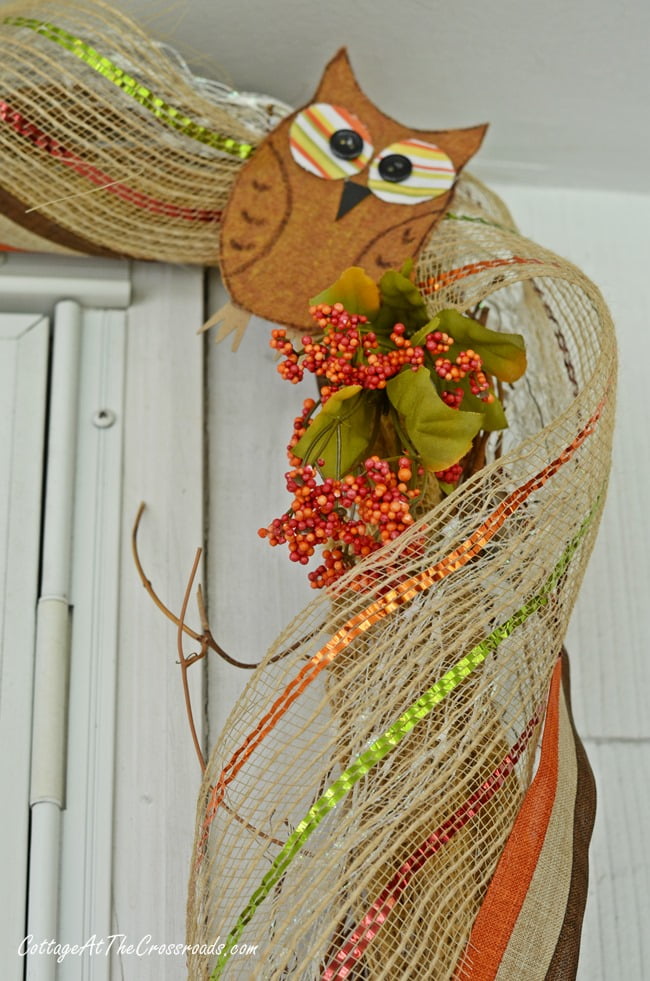 New, fall-colored ribbon and flowers were added to the garland along with some owls!
But they've all been removed by now. I'm getting ready to decorate the front porch for Christmas and the garland, of course!
Stay tuned for the continuing story of "Just How Long Can I Make This Garland Last!"