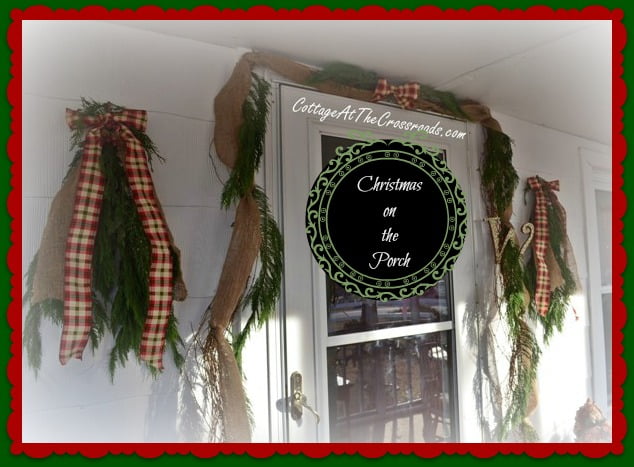 Instead of decking the halls, I've been decking out the front porch.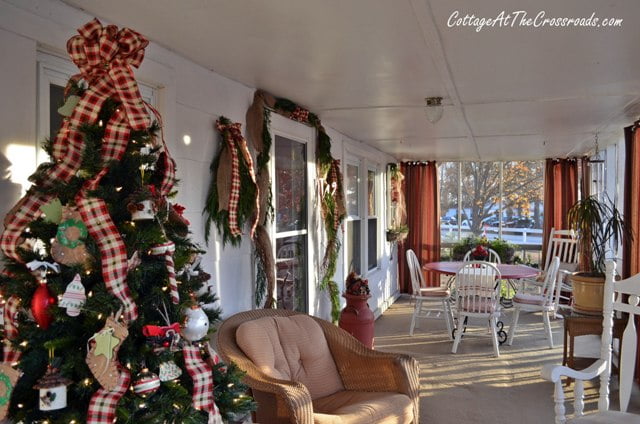 It was such a beautiful day here in South Carolina with the highs in the mid 70s. So it was a pleasure to decorate the porch.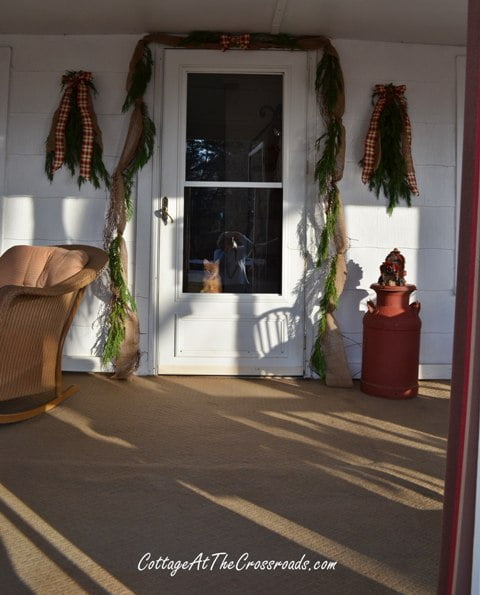 This will be our 4th Christmas here, and this is the first year that I've put a garland around the front door. I made it using grapevine, burlap, and Leyland cypress cuttings.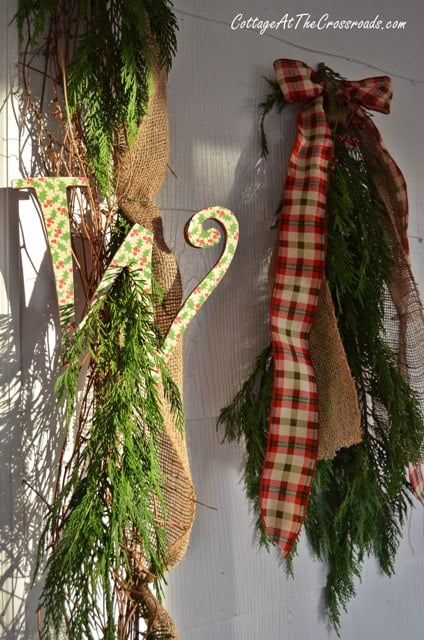 The plaid ribbon and the initial were used on a wreath last year.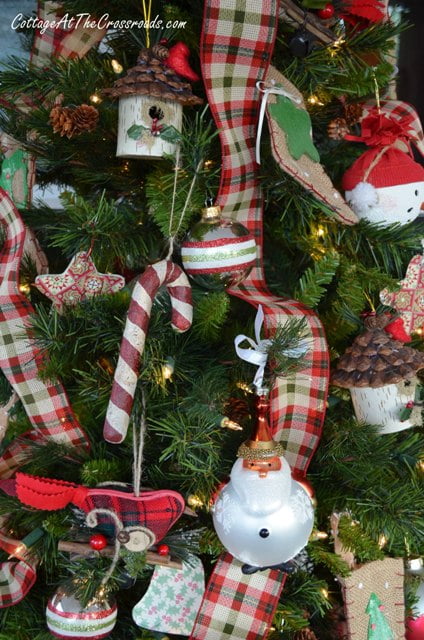 It's the same ribbon on the tabletop tree that's on the porch.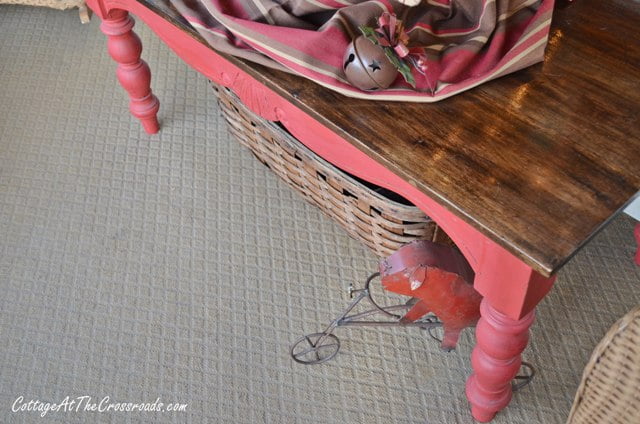 The tree sits on this wooden table, and the tree skirt is an extra curtain that matches the ones that are hanging on the porch.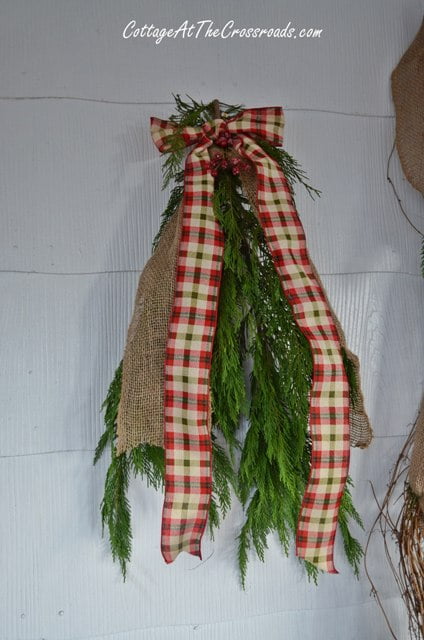 I'm not using a traditional wreath this year. Instead I hung some additional cuttings of greenery on both sides of the front door.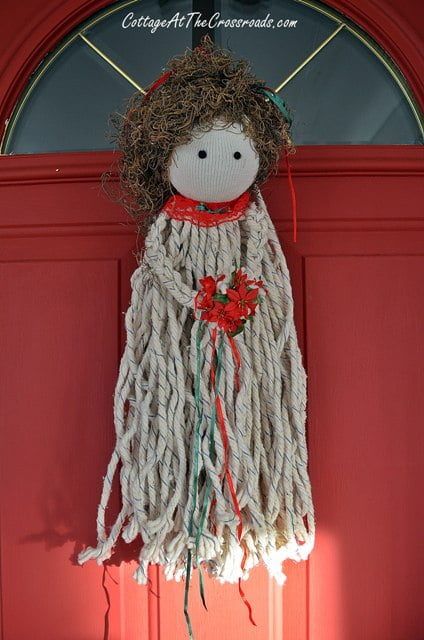 And on the front door I hung this mop angel that I found this past Monday at the auction! Isn't she the cutest thing? I named her Lila Mae.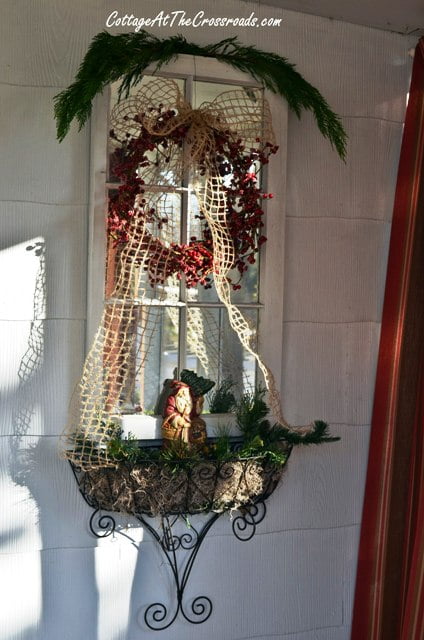 I have an old window frame on the porch and it got dressed for Christmas.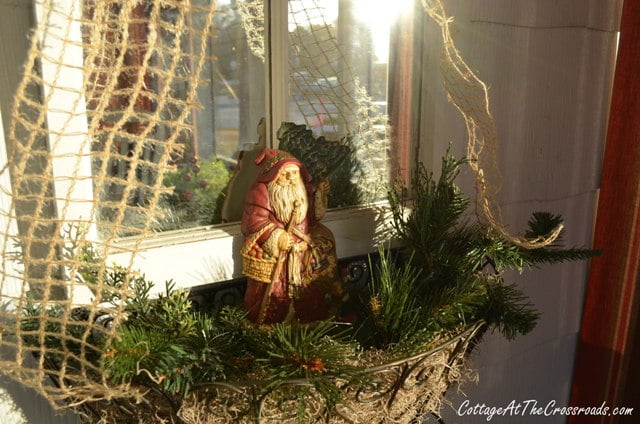 There's a Santa hiding down inside the planter. He's actually a doorstop that I've had forever.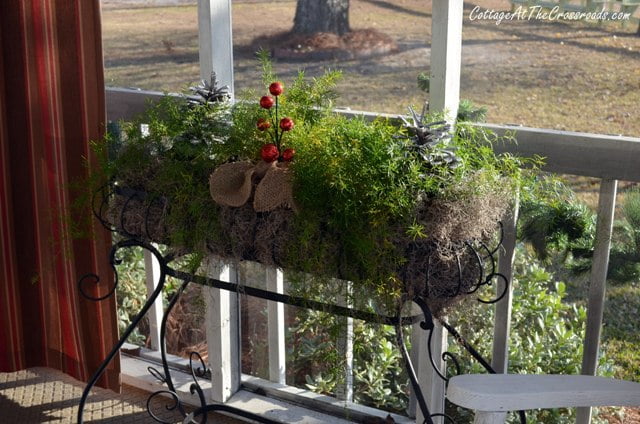 We've had a few frosty nights, but the asparagus fern in this plant stand still looks fine. I tucked a few Christmas items into it as well.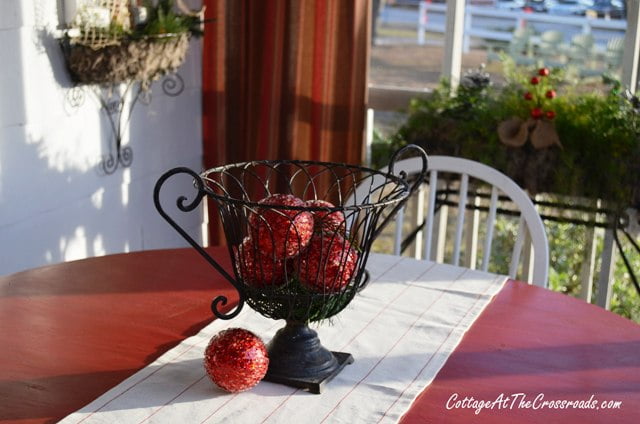 I'm so glad I painted the table top red a few months ago. The table runner is from Sutton Place Designs.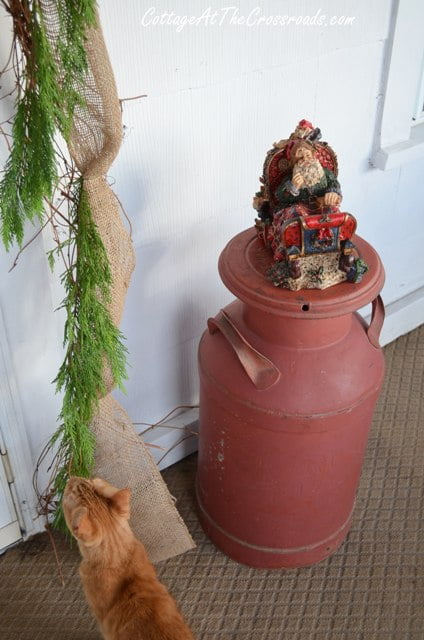 Here's Henry checking out the garland.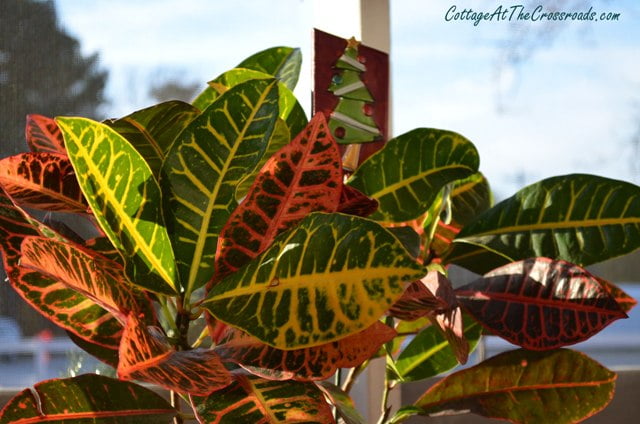 I bought this plant in the fall, but its colors are perfect for Christmas. I can't remember the name of this plant and it's driving me crazy. Would someone please tell me?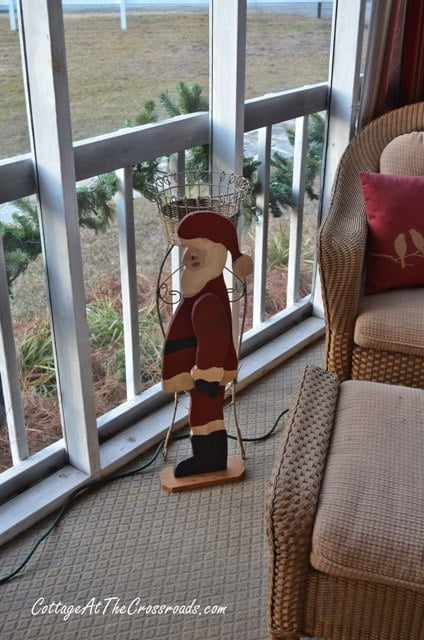 This wooden Santa has been around many, many years. But it doesn't seem like Christmas unless I put him out somewhere.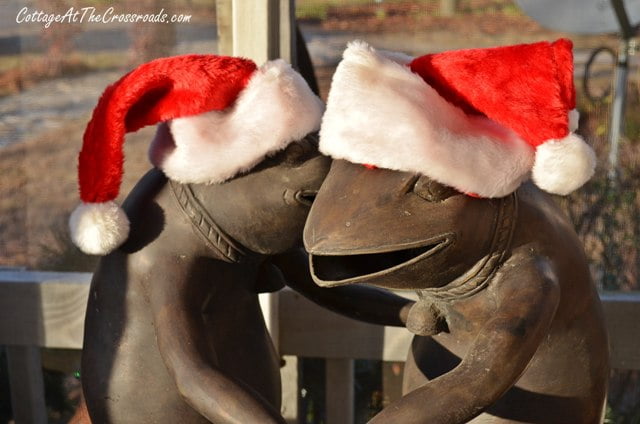 And when the Santa hats hit the frogs' heads, you know it's close to Christmas.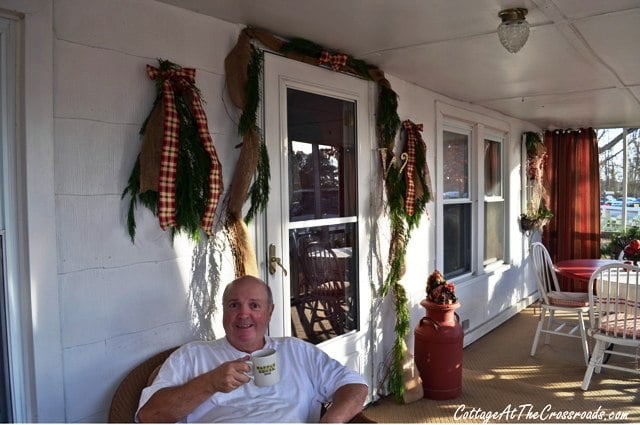 At the end of the day, Leo and I enjoyed a cup of coffee on our holiday decked out screened porch.