Hi everyone! I thought I'd show you how I've decorated our front porch for Easter. I was inspired to paint some bunnies and eggs after seeing a bunny wall hanging in the Pottery Barn catalog.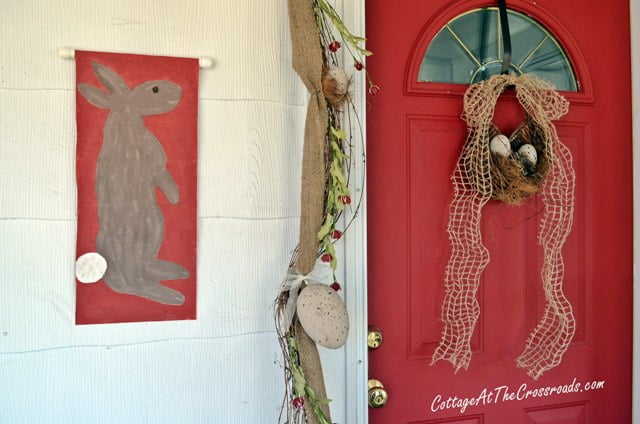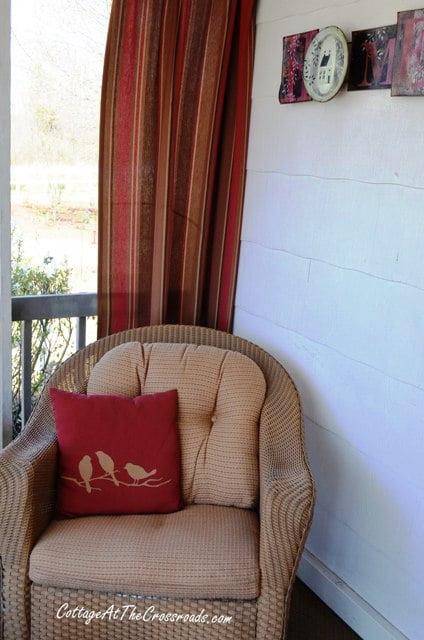 While red is not a traditional color for Easter, I had to work with the colors that we use on the front porch. Pastel colors just would not have looked good with all the red, brown and tan colors we have on the porch.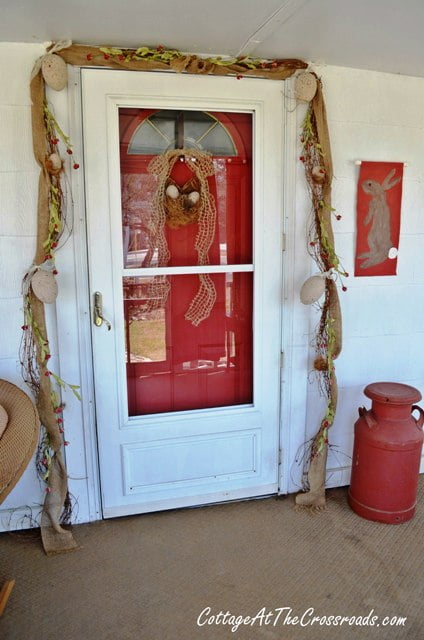 And since I already had the grapevine and burlap garland hanging around the door, I decided to add some flowers and natural colored eggs to it. I used the same garland in decorating the porch for Christmas.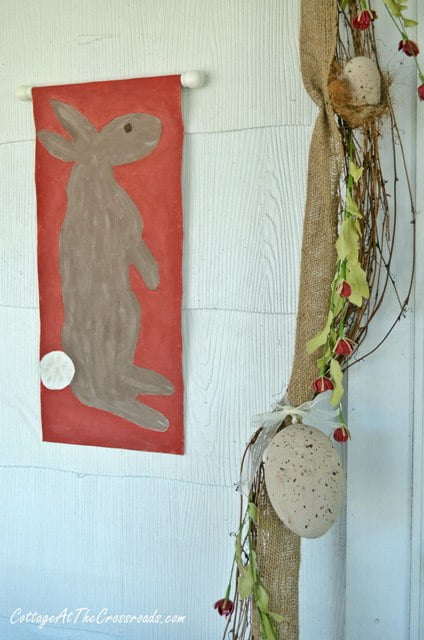 Here's a closeup where you can see the painted bunny and garland on the left side.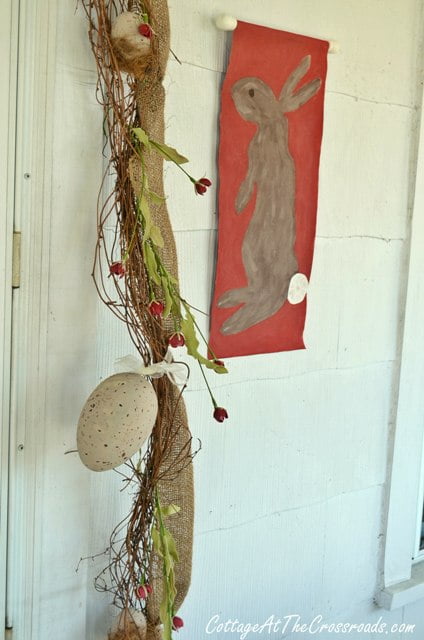 And here's the right side of the door.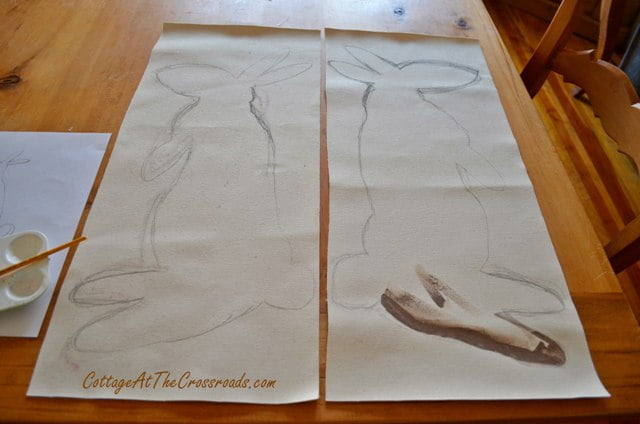 To make the two bunny wall hangings, I cut a piece of canvas in half and rough sketched the bunnies. Then I painted the bunnies brown with some craft paint. I painted the red background using the leftover paint that I had used to paint the table on the front porch.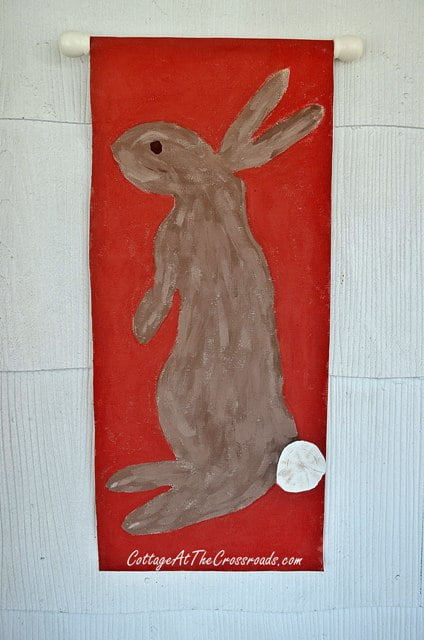 Then I asked Leo to cut 2 dowels the right size. I already had the little end caps for the dowels. So up on the wall they went!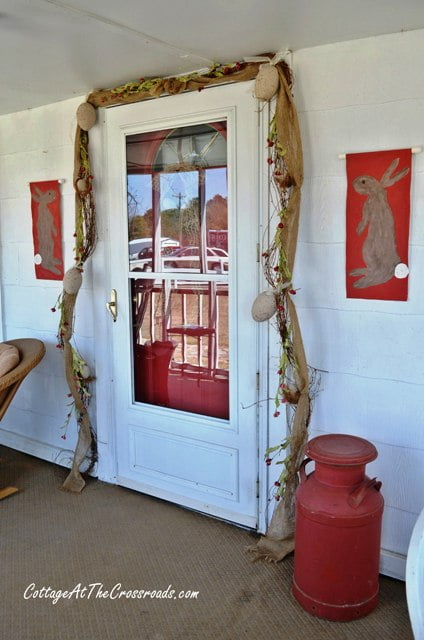 It's really hard to get a photo of the front door without a reflection, but I wanted you to see the garland and the bunnies together.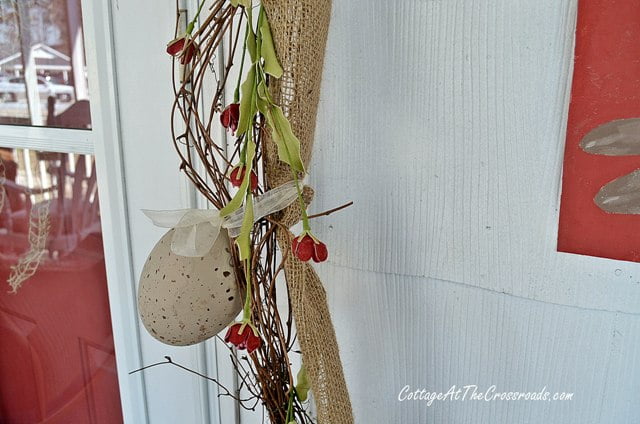 There are some large eggs tied onto the garland.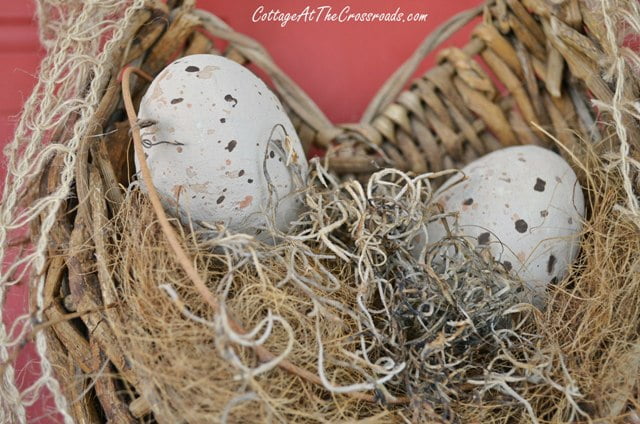 And there are some smaller ones tucked into the grapevine and in this basket that's hanging on the door. Would you believe that these eggs started out as bright, plastic Easter eggs?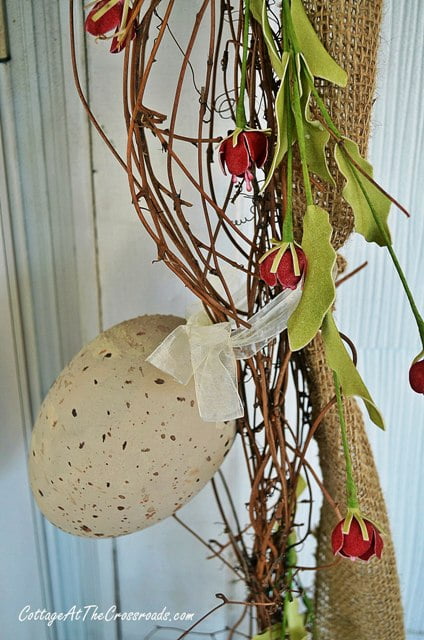 If you want to know how I painted these eggs, you can check out my guest post on Debbiedoo's blog how to paint cheap, plastic Easter eggs.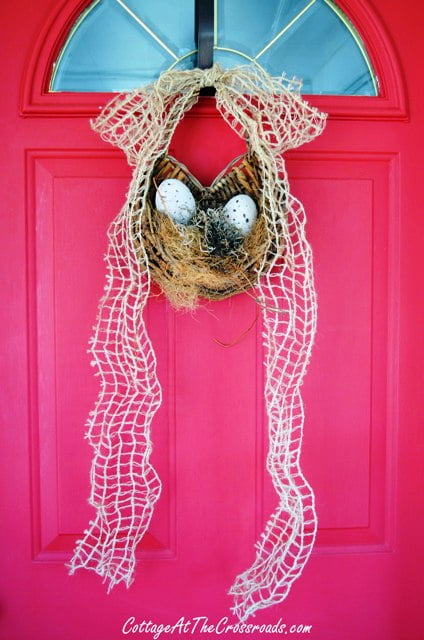 Here you can see the simple door decoration that has 2 of the painted eggs in it.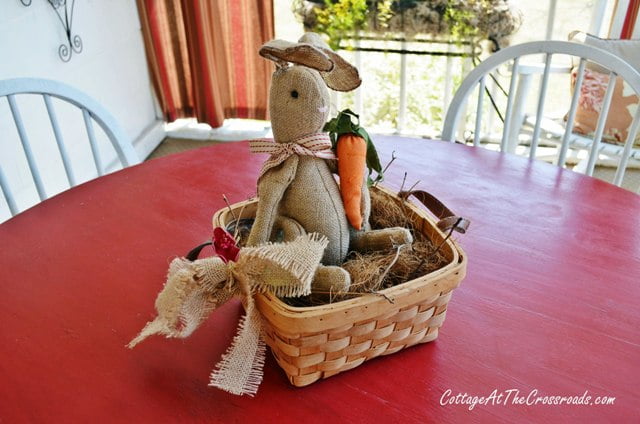 On the table, I placed a little burlap bunny in a basket.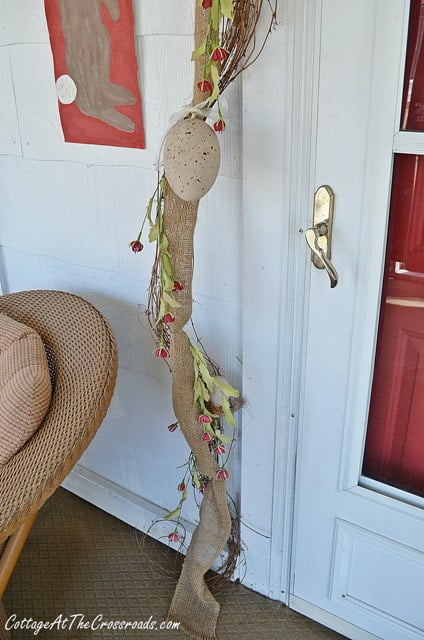 I love how the garland with the painted eggs turned out.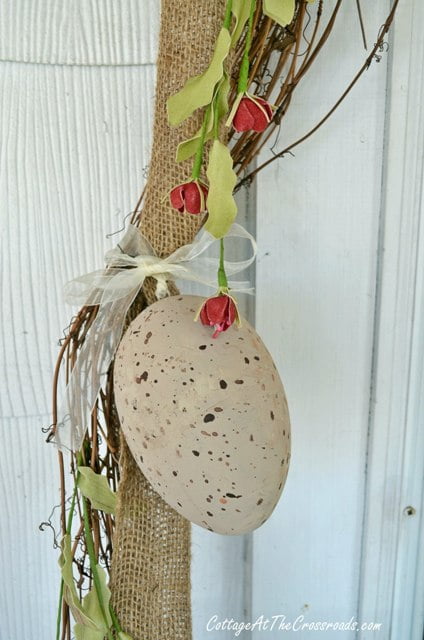 The natural colors just suit our front porch on our little cottage.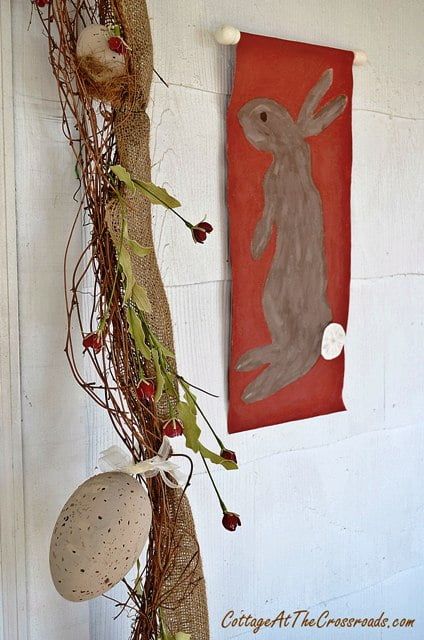 Now if only the weather would warm up so that we can enjoy these bunnies and eggs!