We're getting ready for the Fourth of July at the Crossroads so I made a new patriotic wreath and door display today.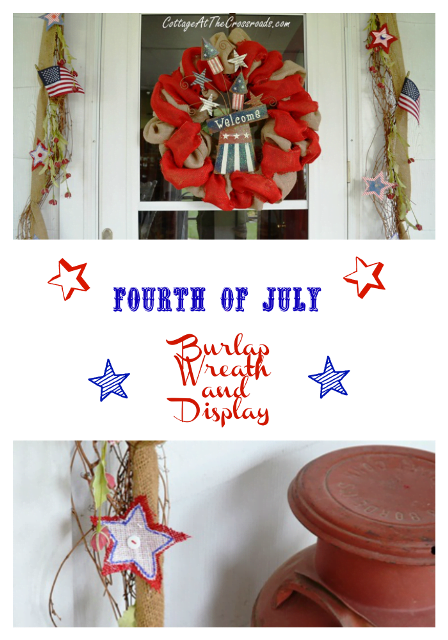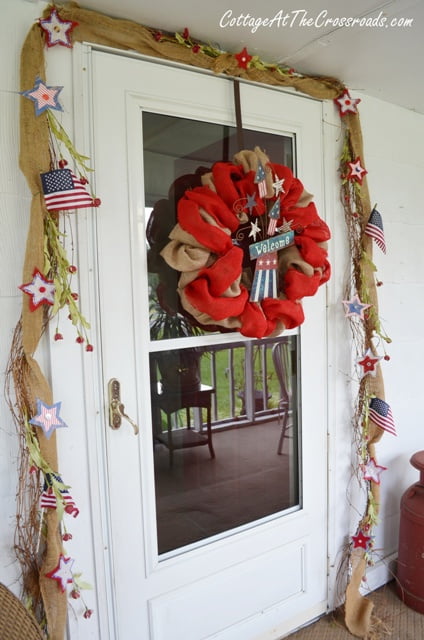 The wreath is new, but the grapevine and burlap around the door have been there since last Christmas! You may remember seeing it in our christmas on the porch post and again in our painted bunnies and eggs on the porch. So, I thought, why not just use it all year long? So here it is making its appearance again.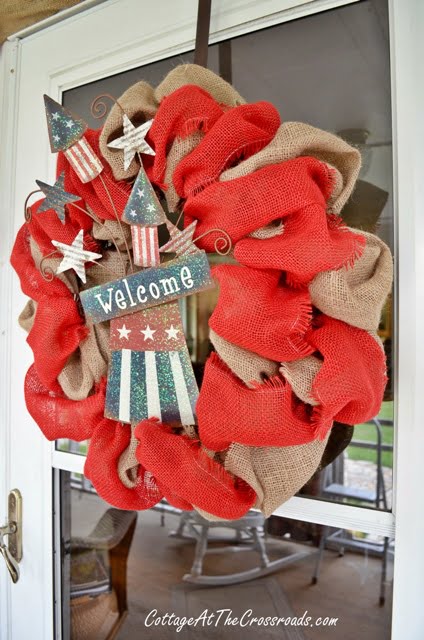 I thought I'd share with you how I made the wreath.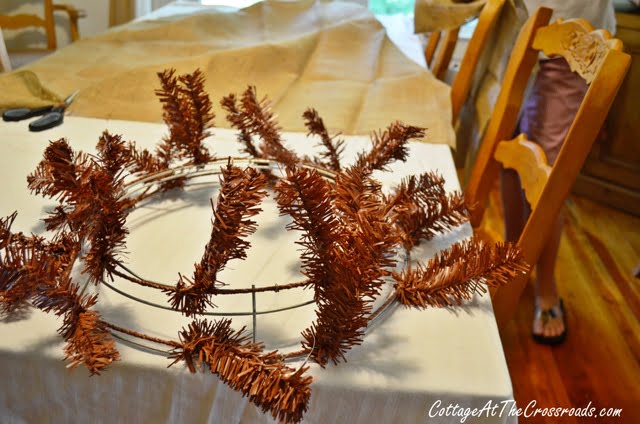 The base of the wreath is a wire form with these covered ties. (I'm at a loss as how to describe it any other way!) It's the kind of form you use to make a wreath out of decorative mesh.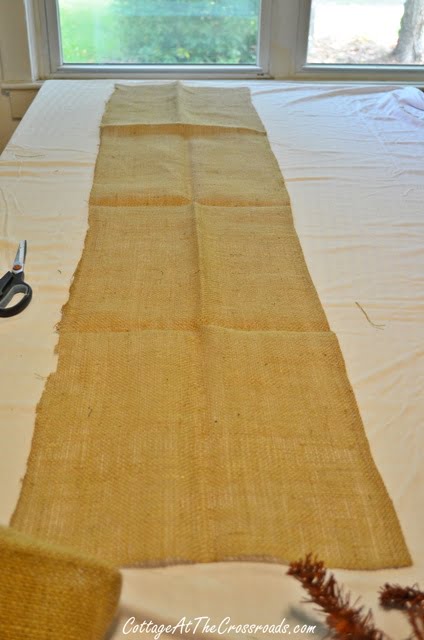 Since I wanted to use burlap on this wreath, I purchased a burlap table cover at Carolina Pottery in Columbia, SC for a really good price. I cut it into 5 strips that were 14 inches in width. (You would probably need a yard and a half of burlap material to do the same. )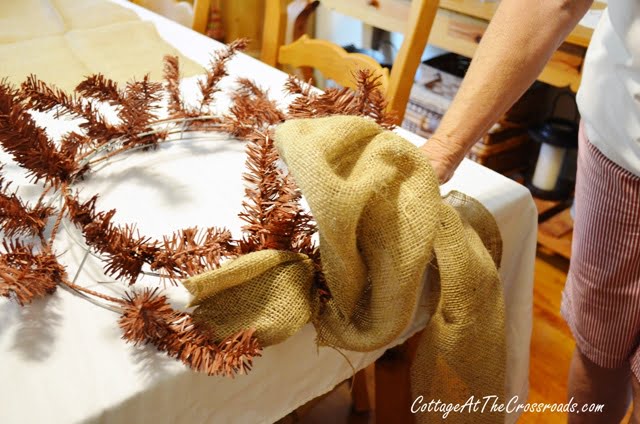 Since my sister-in-law Jean has made a lot of wreaths with decorative mesh, I asked her to come over to get me started. She just tied on the burlap onto the form with a pair of the ties and poofed it up and then tied that part on.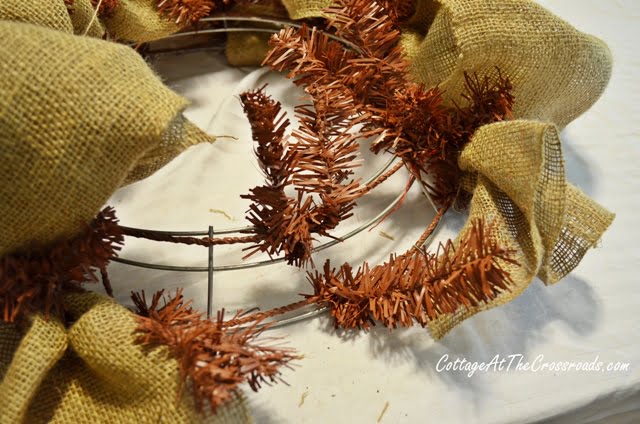 If you notice, there are ties on the upper and lower rings of the wreath form. She said to alternate tying on the burlap with the upper and lower ties.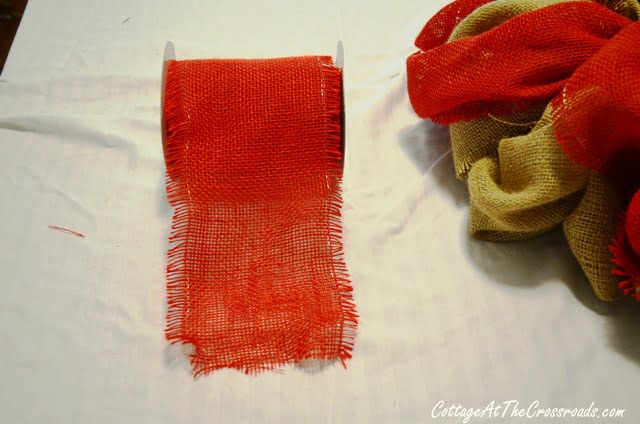 I also used 5 ½ inch red burlap ribbon on the wreath, tying it on in the same method as the natural colored burlap.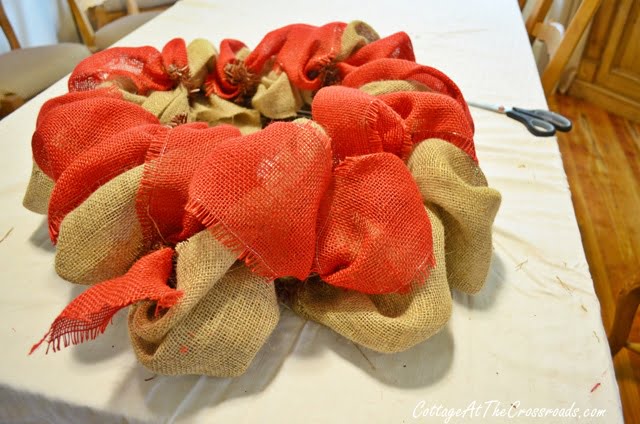 Well, it doesn't look like much at this point. What you have to do is play with the poofs to hide the ties and tuck the stray pieces of burlap underneath the wreath form. My other sister-in-law Jean (yes, I have two!) helped me pick out a cute metal decoration this past Sunday when we were all shopping at Carolina Pottery.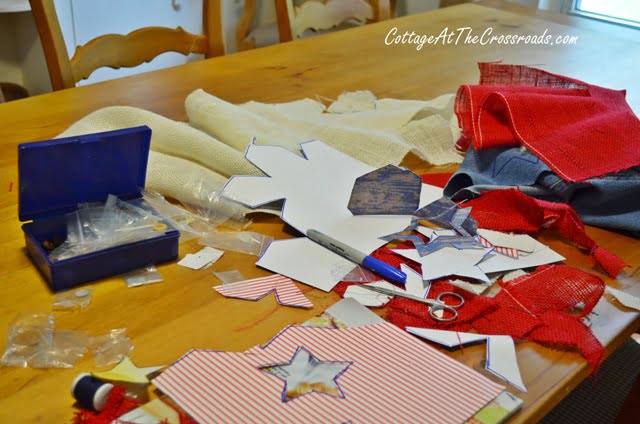 To make some patriotic decorations for the grapevine around the front door, I pulled out some scrap fabric, buttons, and scrapbook paper.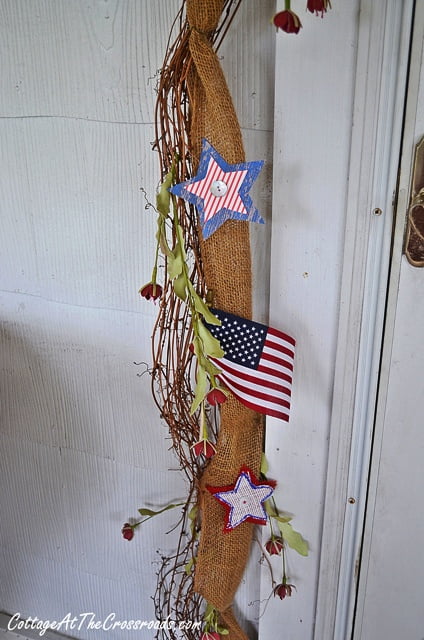 The scrap fabric and paper were used to create stars, and I tucked a few flags into the grapevine.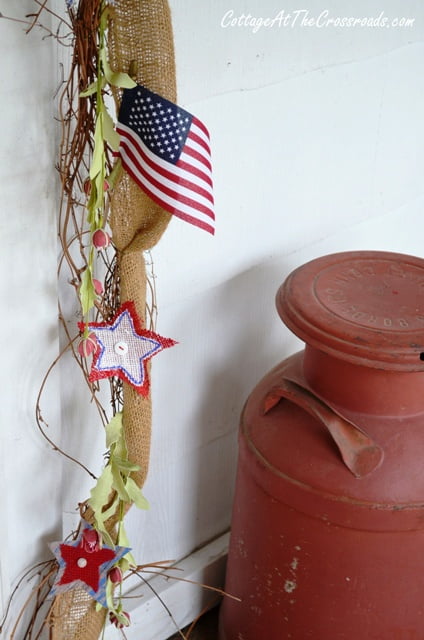 All of the stars are slightly different.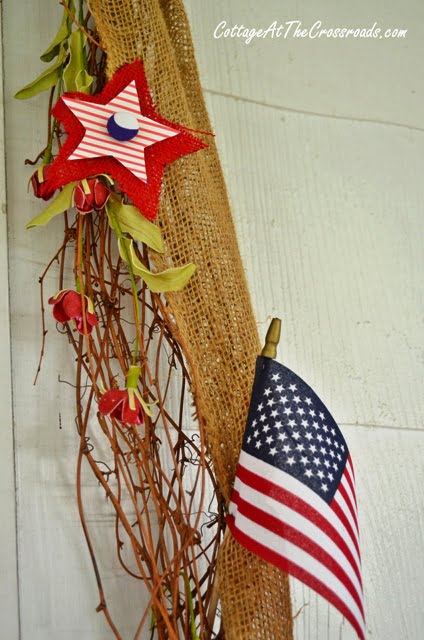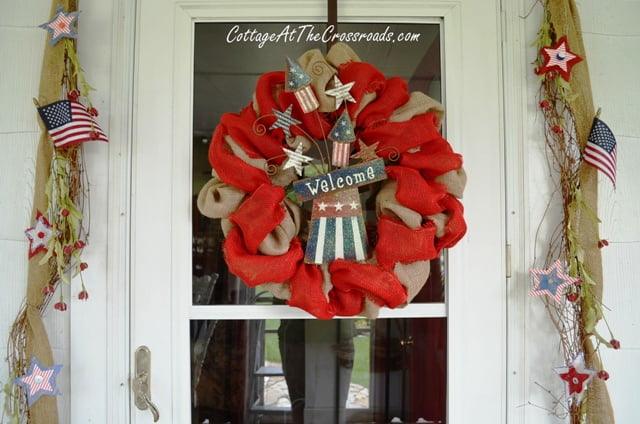 The wreath and the door display came together fairly quickly, and I love how it all turned out! We're proud to display our love for our country here at the Crossroads!