I hope everyone enjoyed their long, holiday weekend. School's out and warm weather is here, and if your thoughts are turning to gardening, you're in luck! It's that time of the month, I'm sharing posts on my favorite-GARDENING tips, tricks, and tutorials.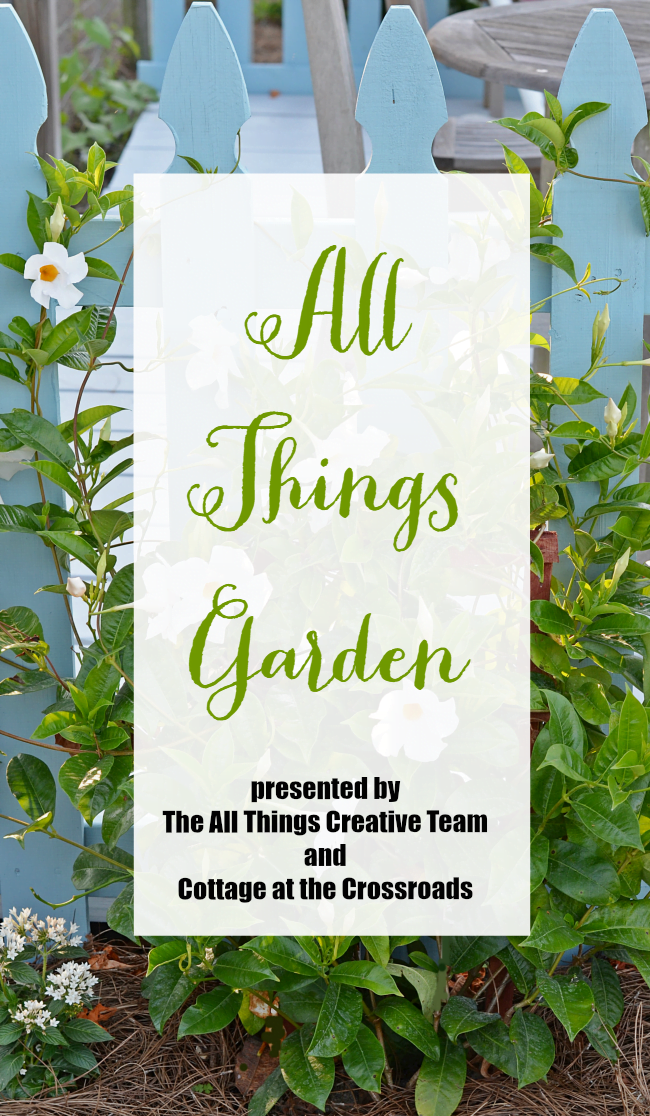 So, let's get this party started! Click on any of the links below to find some awesome gardening tips, tricks, and tutorials.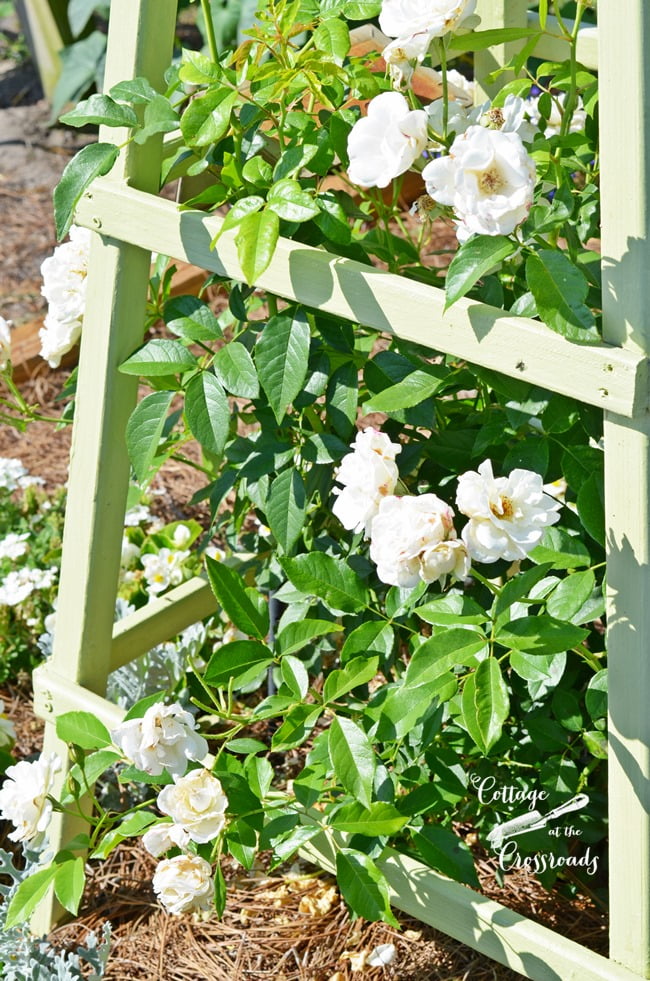 I thought I'd show you my white climbing roses that are growing on one of our obelisks that Leo made last year. The variety is called "Iceberg" and if you remember, it was planted in the area that was formerly our compost heap. Oh my goodness, it is loving that rich soil and looks so pretty on that wooden obelisk.
If you want to learn how to make your own DIY Wooden Garden Obelisk check out my step-by-step instructions and make one for yourself. They are easy to make and inexpensive.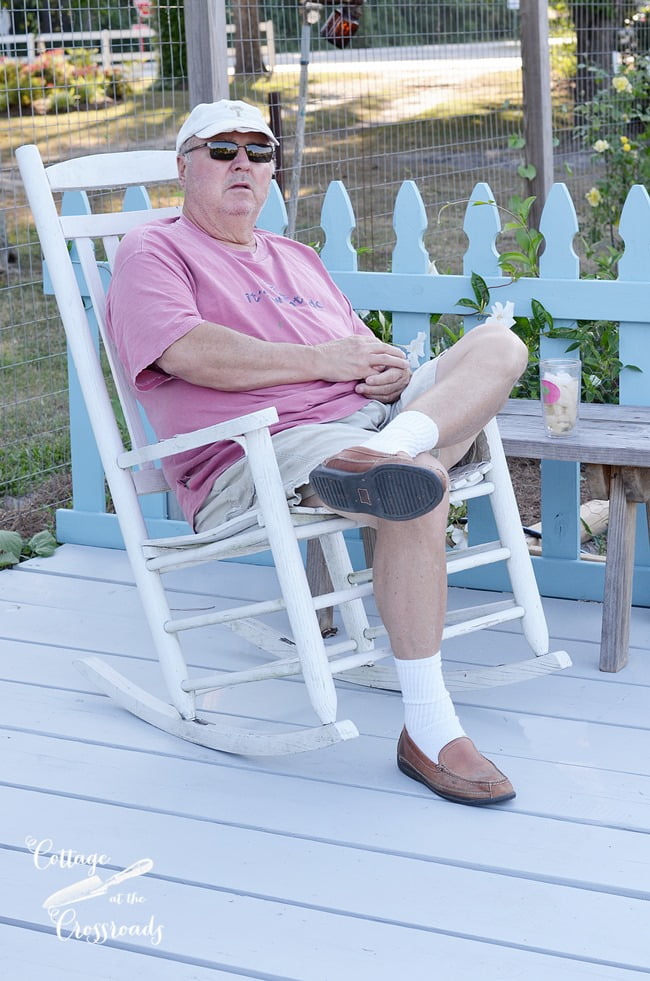 Recently I snapped this photo of Leo enjoying a little R & R on our new deck in the garden. Last week I finished staining it while we were enjoying a little cool weather. I'm linking up the directions on how to make this freestanding deck in the garden in case you'd like to add something similar to your outdoor space this summer.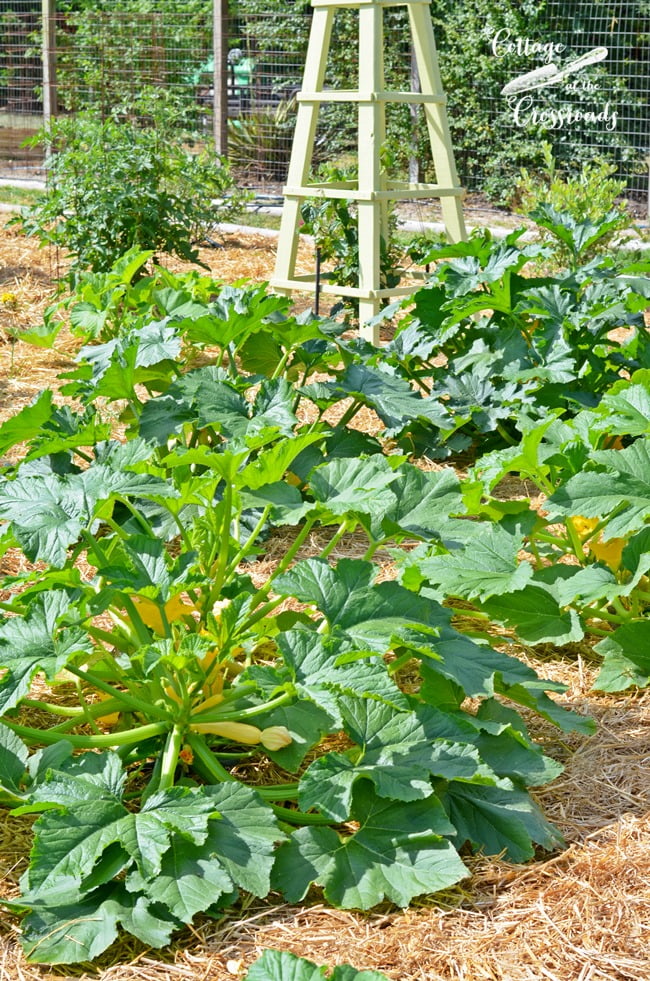 Here's a photo I took this weekend of some of our squash plants, but do you see any weeds? I linked up our secret of how to control the weeds in your vegetables garden.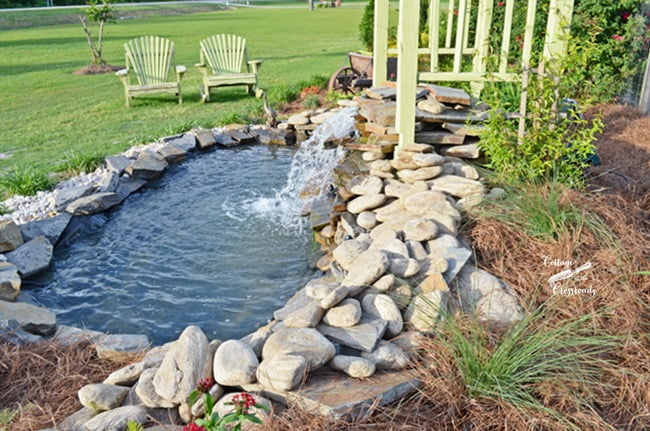 Building a garden waterfall can be fun and challenging. Half way through I wasn't sure if this was actually a good idea. But in the end, I couldn't believe it.
How to build a garden waterfall
This is by far our favorite garden project over the years. We love spending time here and everyone who passes by or see ours garden waterfall is amazed.