OK, let's get started with part 2 of building a garden waterfall. If you'll remember, in part 1, we decided where to put the waterfall, dug our hole, and went and picked up our first load of fieldstone. So it was time to lay out our pond liner.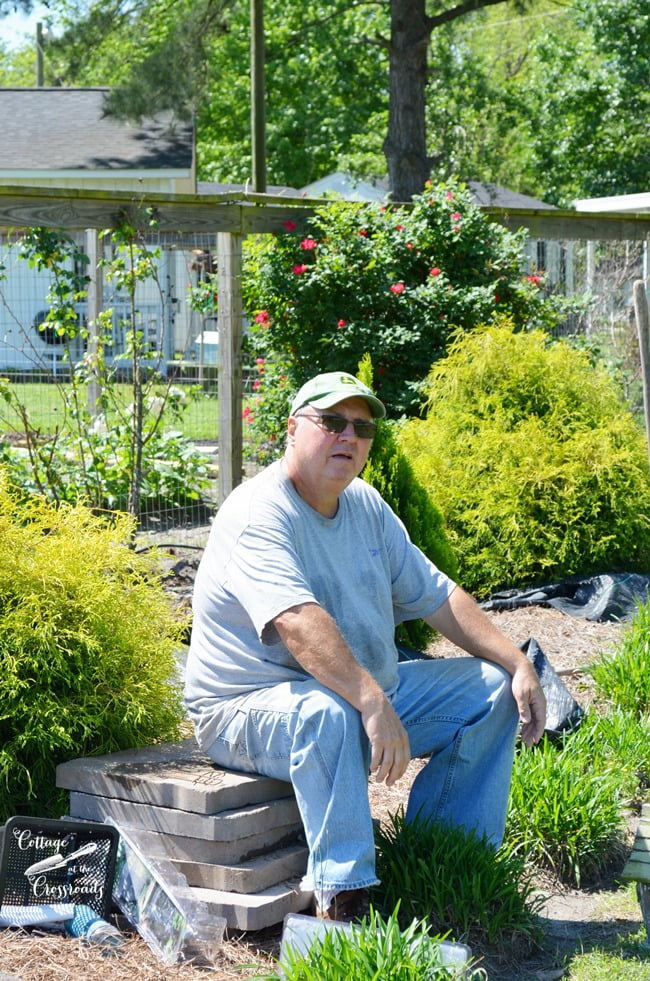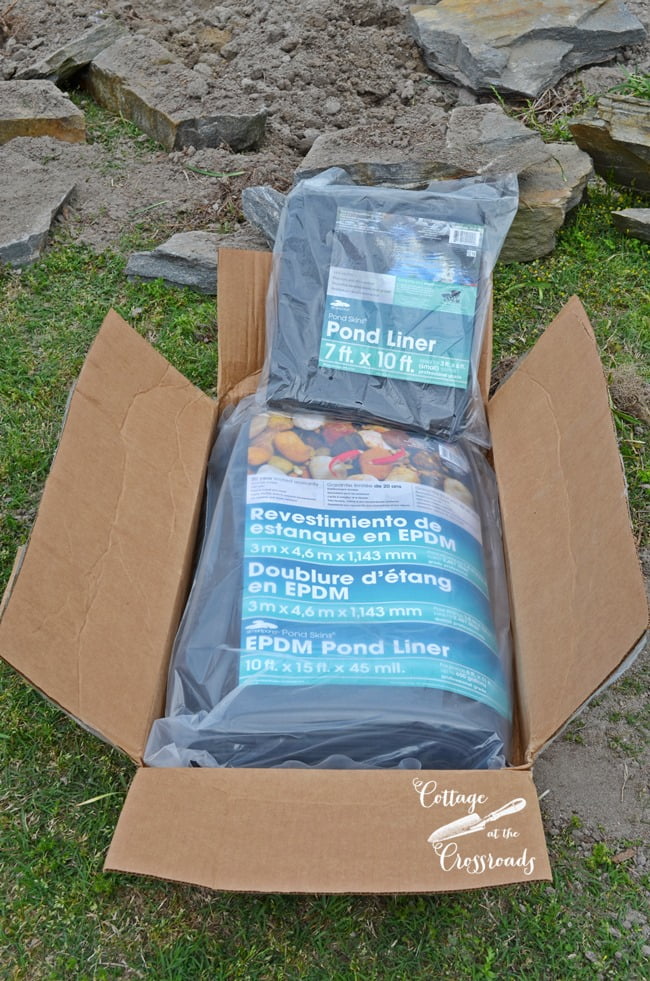 This is a good place to tell you that we received all of our supplies from Smartpond. And I really recommend that if you're even considering a water feature, that you visit Smartpond's website. You'll find step-by-step guides and even a list of supplies that you'll need for your water feature.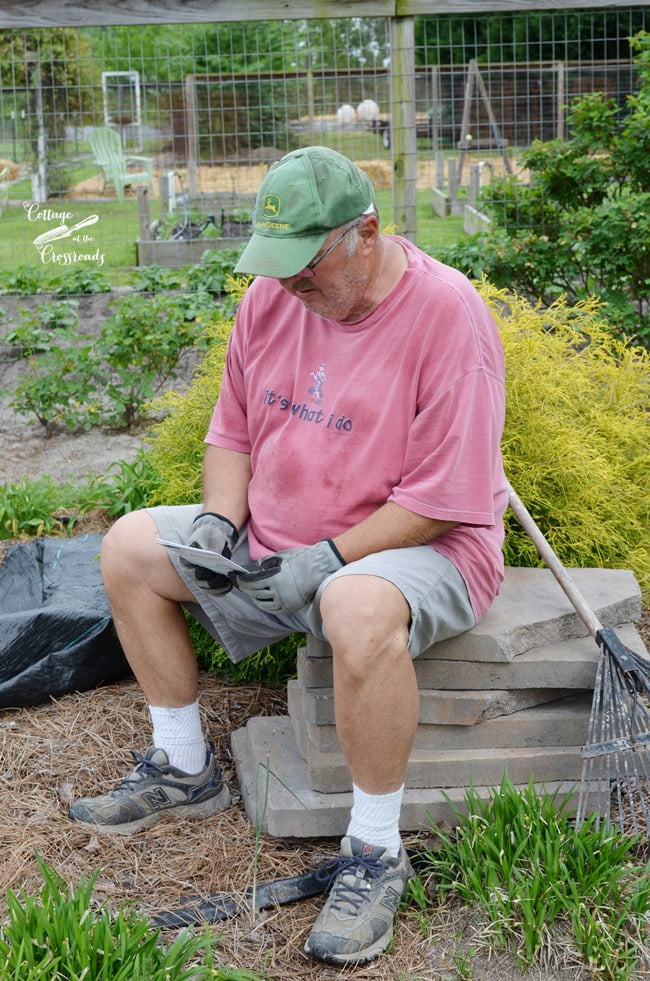 At this point, I figured that it was about time to start reading some directions. And it's a good thing that I did.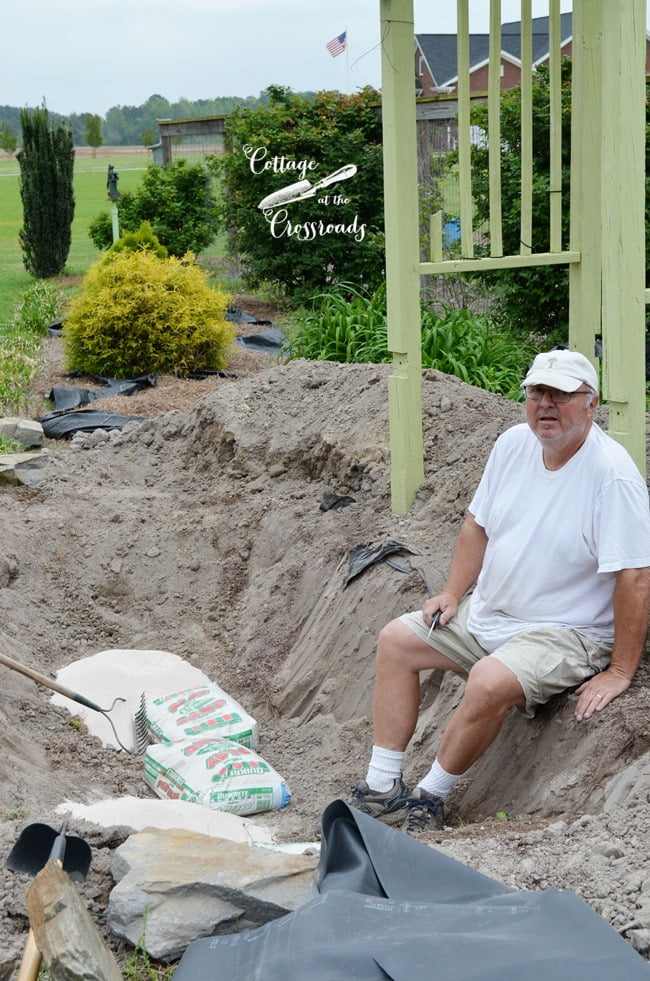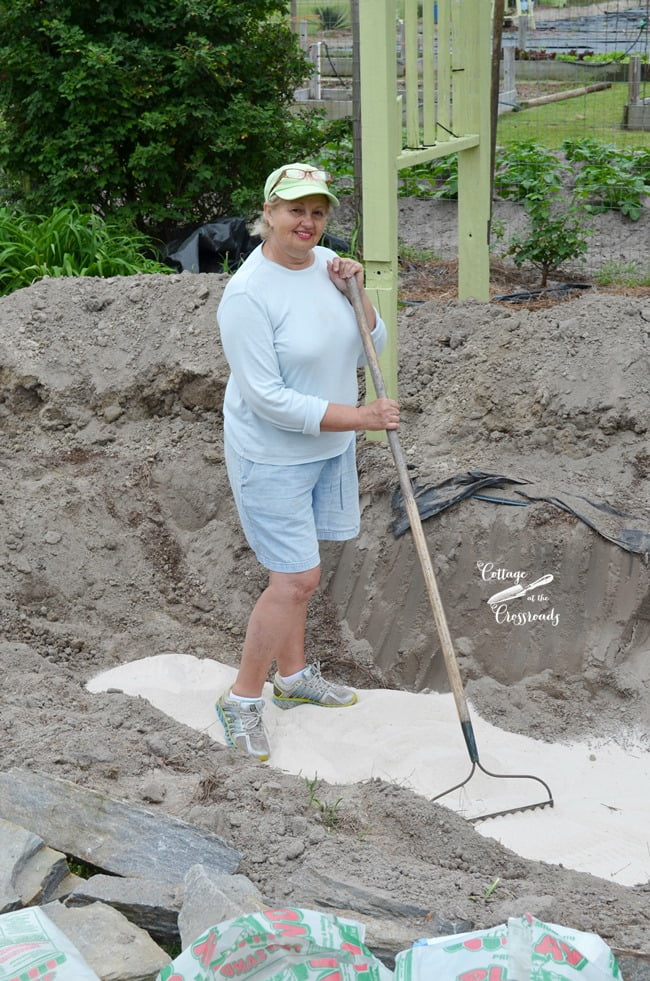 The directions recommended that I put 2 to 3 inches of sand in the bottom of the hole. By the way, this whole project is at least a 2 person job! Believe me, Jane can pull her weight.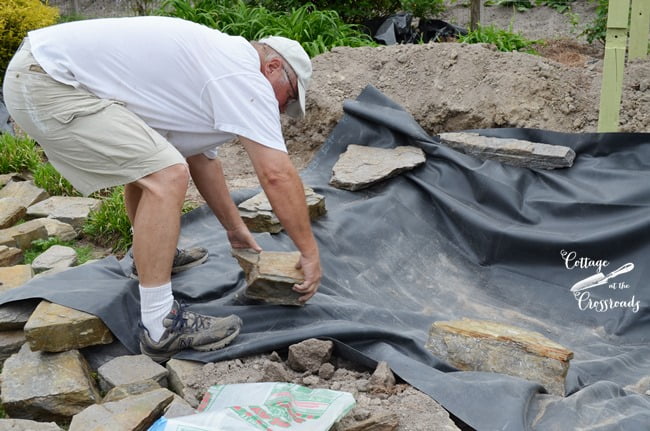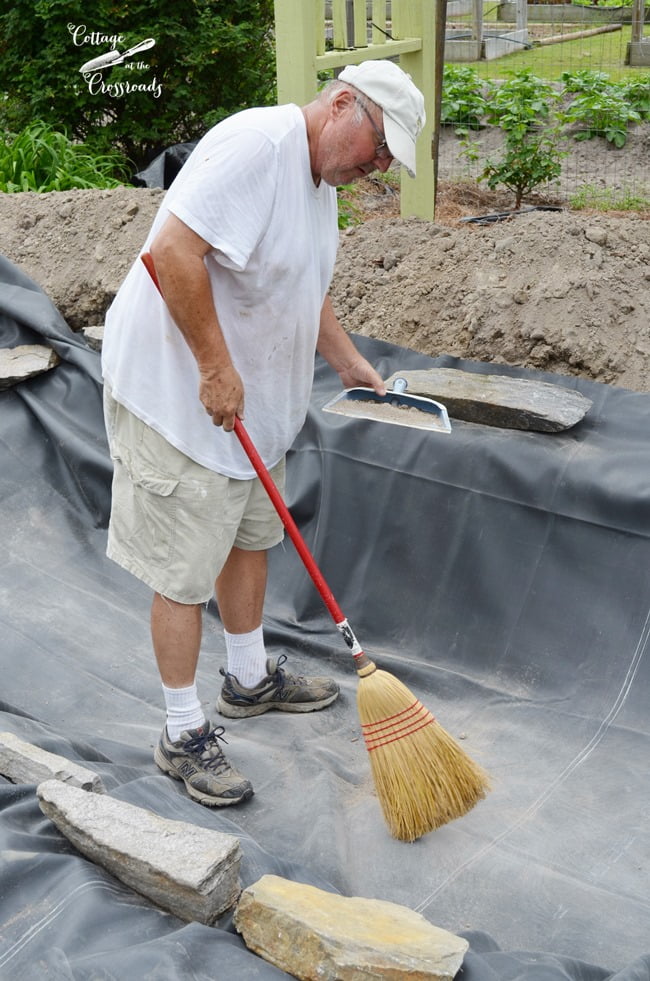 For our pond, we used a 10' by 15' pond liner. This would allow me at least 12 inches of overhang. I secured the liner by placing large stones around the whole perimeter. Some of the stones were dirty. Guess I should have rinsed them off before I used them.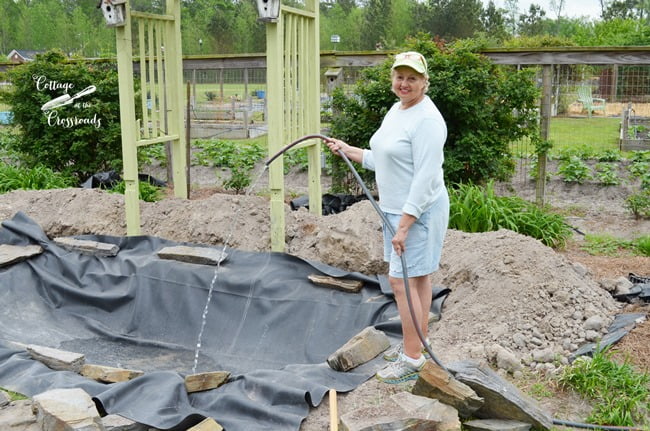 We added a little bit of water to the hole so that we could smooth out the wrinkles and tighten the liner.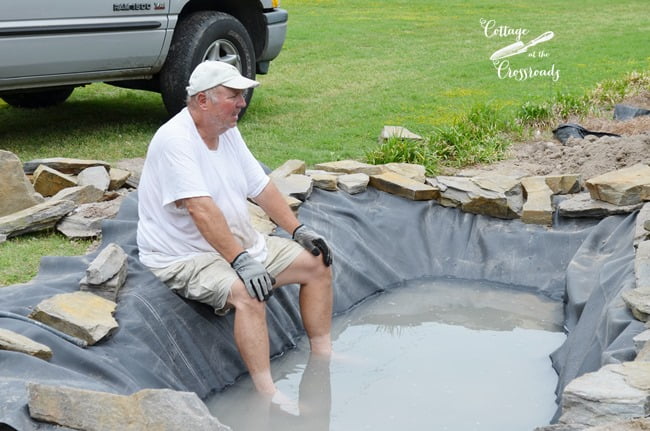 In order to stretch out the wrinkles, I had to get all down into that thang! I didn't mind because it was kinda refreshing!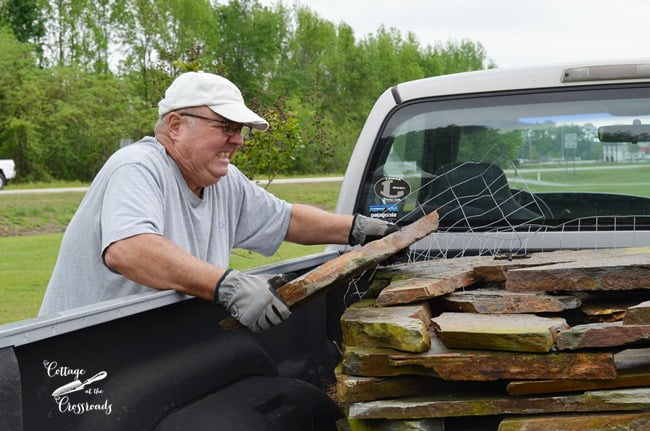 At each step along the way, we went to get more stones as we needed them. They got heavier with each load and this is pallet #2.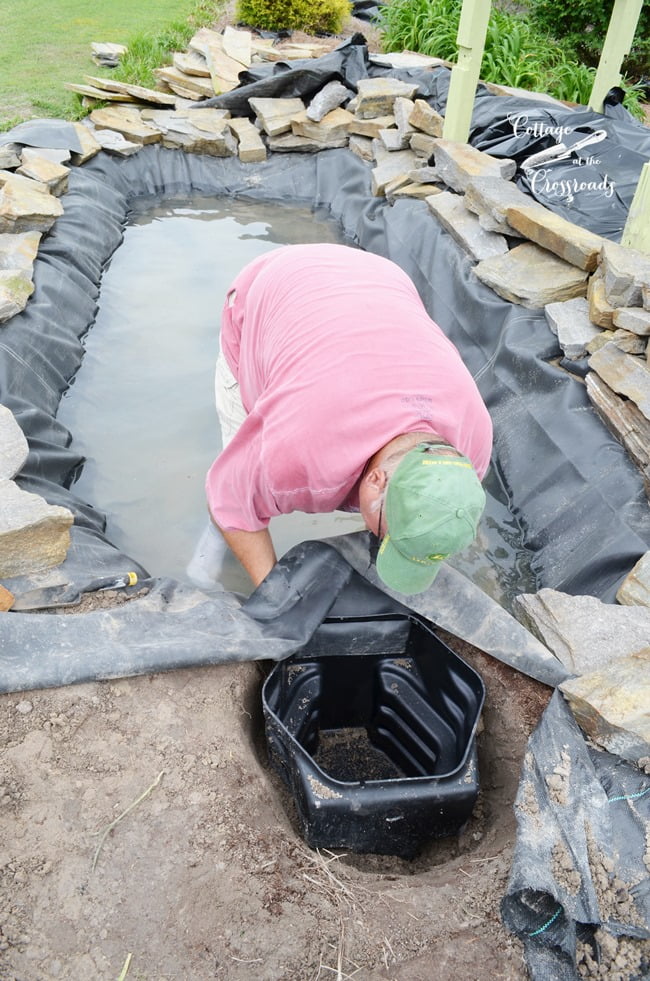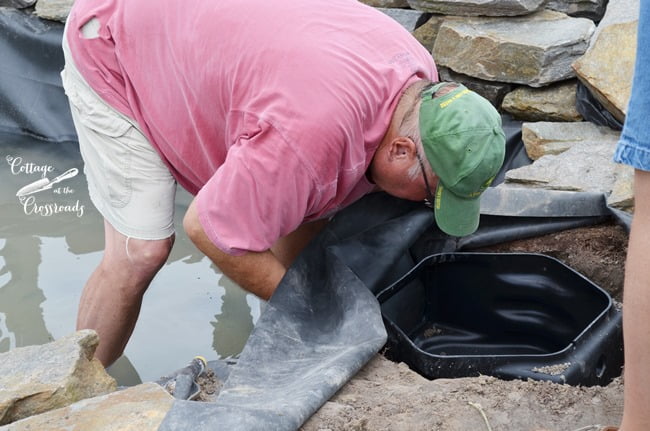 I remember when Fed EX brought the boxes from Smartpond, I had no idea what some of these things were! Thank goodness the skimmer came with instructions.
I actually had to dig an additional hole just for the skimmer. I was wondering if we really needed it, but after going to the trouble to install it, I'm glad I did.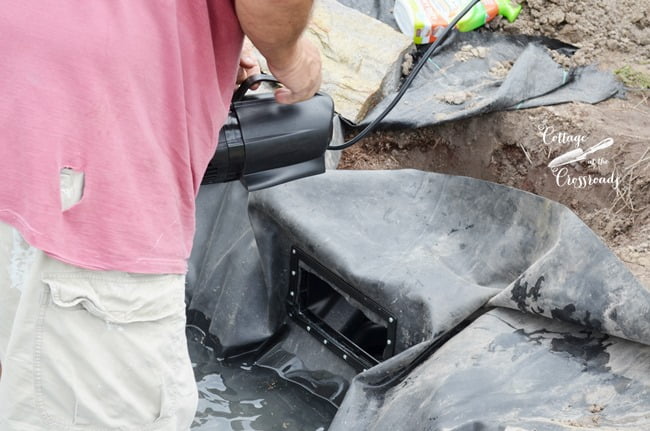 I know you all have seen a skimmer in a swimming pool. Its purpose is to skim debris (leaves, straw, etc.) from the surface of the pond.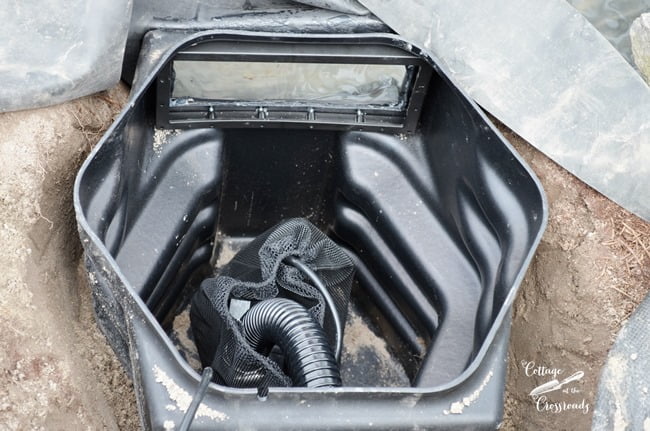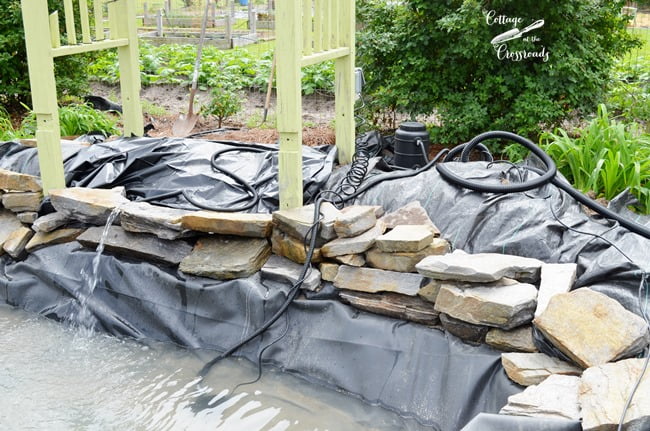 And guess what? This is where the main pump goes. Ah, now I get it! The water drains through the skimmer, and the pump cycles the water back up to the top of the waterfall, minus the trash and leaves. Per Smartpond's recommendations, we're using a 3600 gallons per hour waterfall pump and 1 ½ inch tubing. Now, that's a lot of water flow! We added enough water to cover the pump inside the skimmer so we could test the water flow.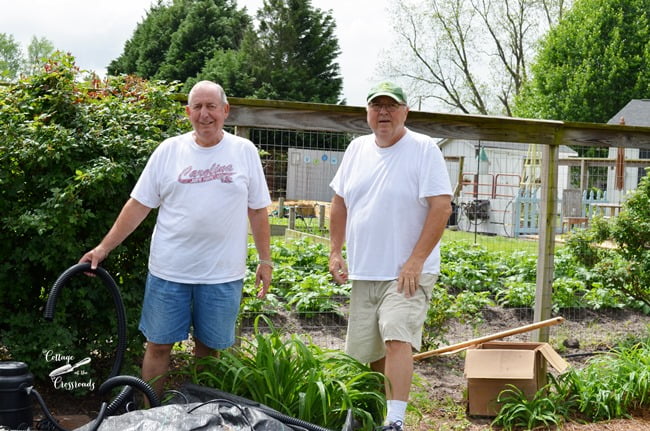 So my brother Jim was a lot of help especially when we started stacking the stones to create the waterfall.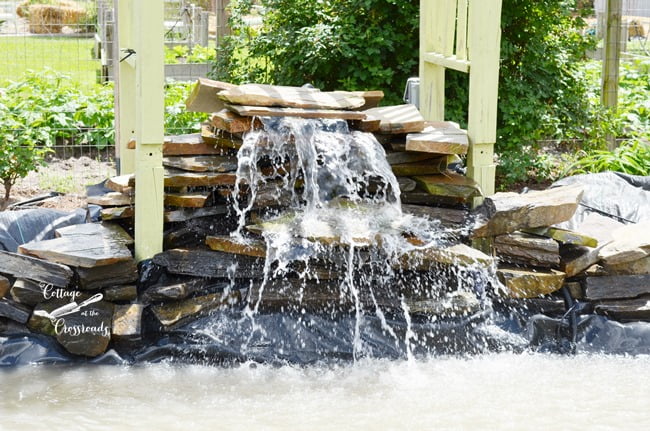 Take a look at this! We had to keep adjusting the water flow considerably until we got it like we wanted.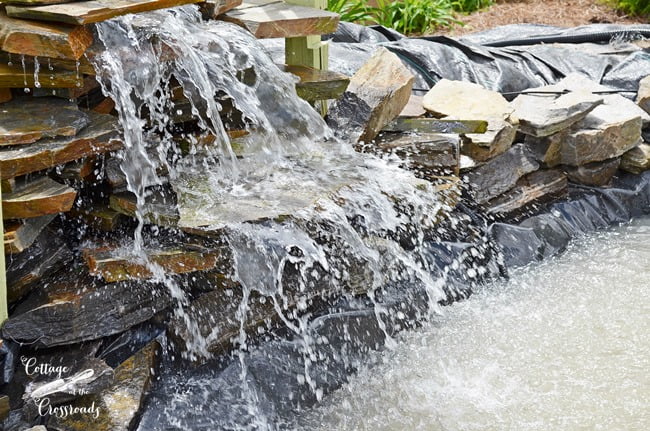 Can I tell you that this was starting to get good!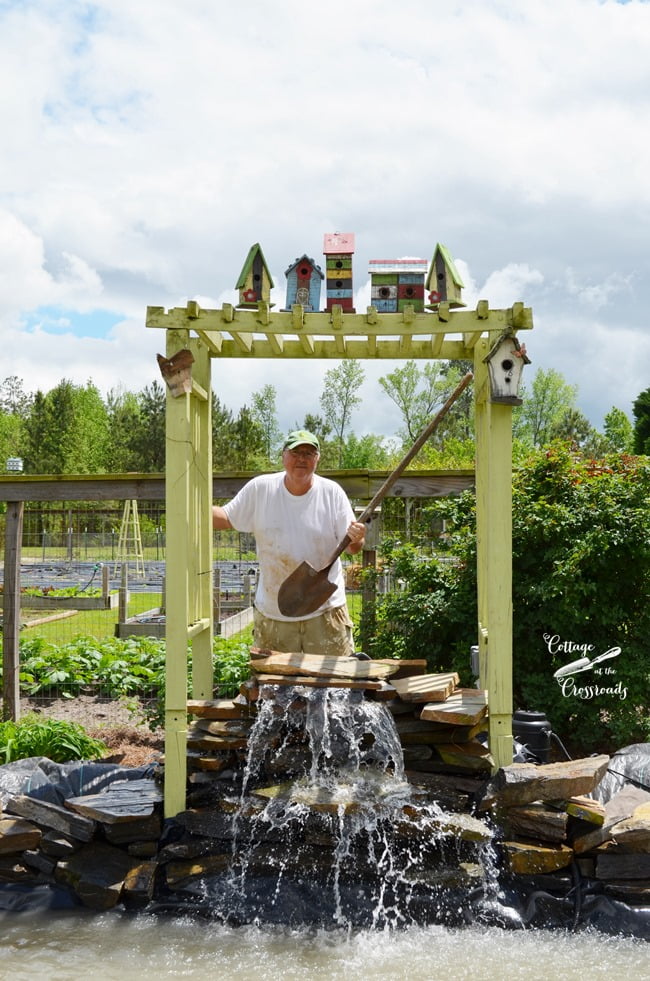 When this was all done, I felt like Neptune!
But wait! Stayed tuned for Building a Garden Waterfall Part 3 when Jane will offer her perspective of what else needed to be done.
We finished part 3 of our garden waterfall, keep reading to see how it turned out.