Yesterday was such a beautiful day that I went outside and snapped a few photos of our DIY garden waterfall to give you guys an update. If you remember, Leo and I built the pond and waterfall this past spring. If you missed seeing those posts, I've included links below.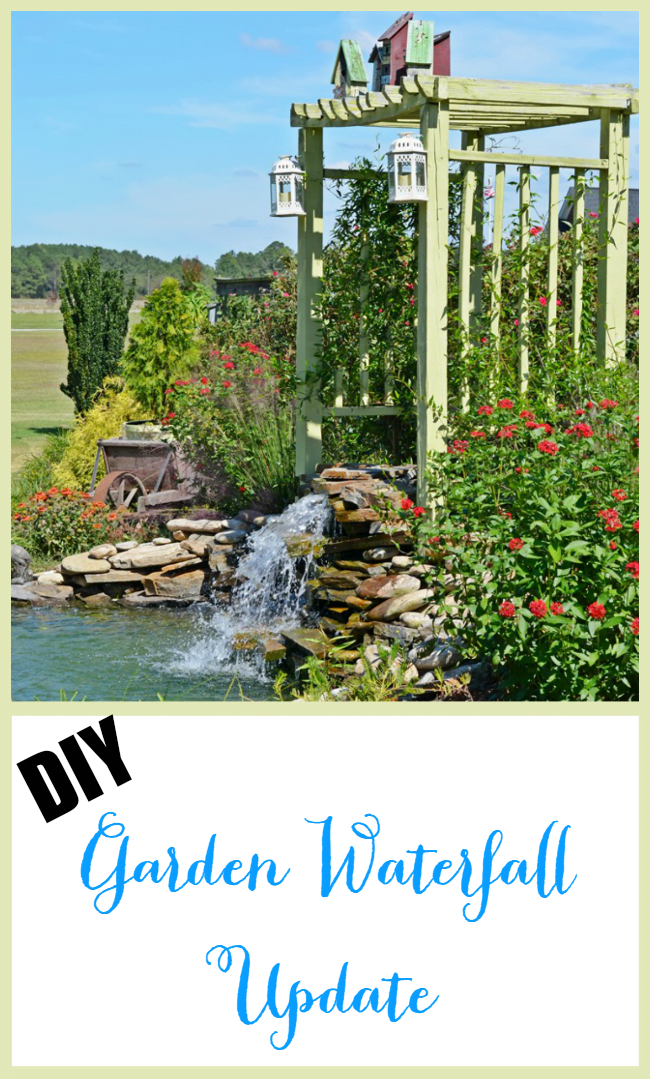 How to build a garden waterfall
Learn how we built our garden waterfall from start to finish, including tips, challenges and more.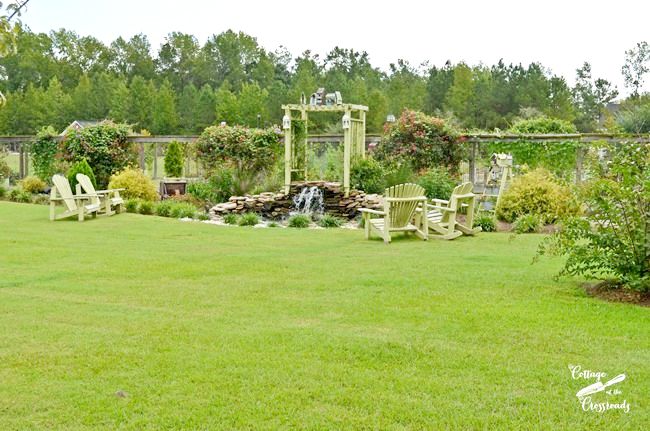 To refresh your memory, the waterfall was added to the area in front of our vegetable garden, and it has added not only curb appeal but serves as a retreat for humans and creatures.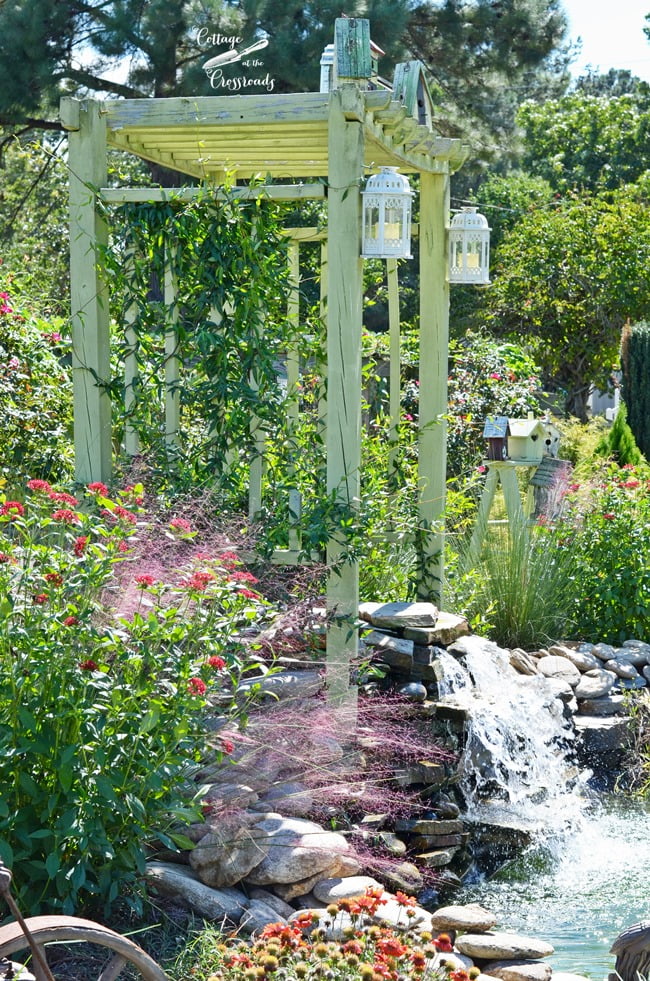 The bird houses on top of the arbor and on the nearby ladder have served as homes to our avian friends and a few wasps, too.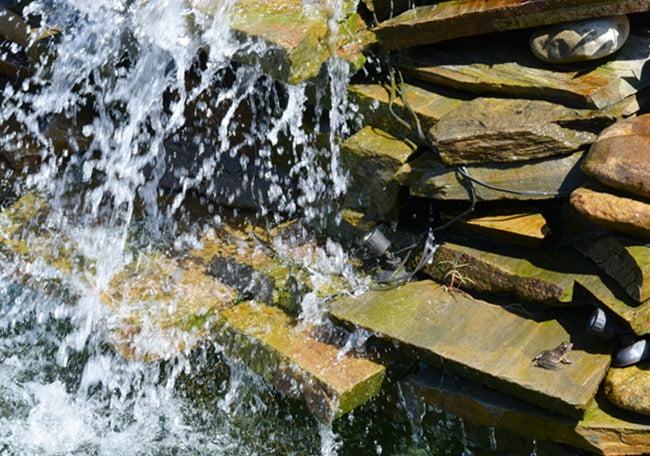 And I was happy to spot this frog on one of the stone ledges yesterday.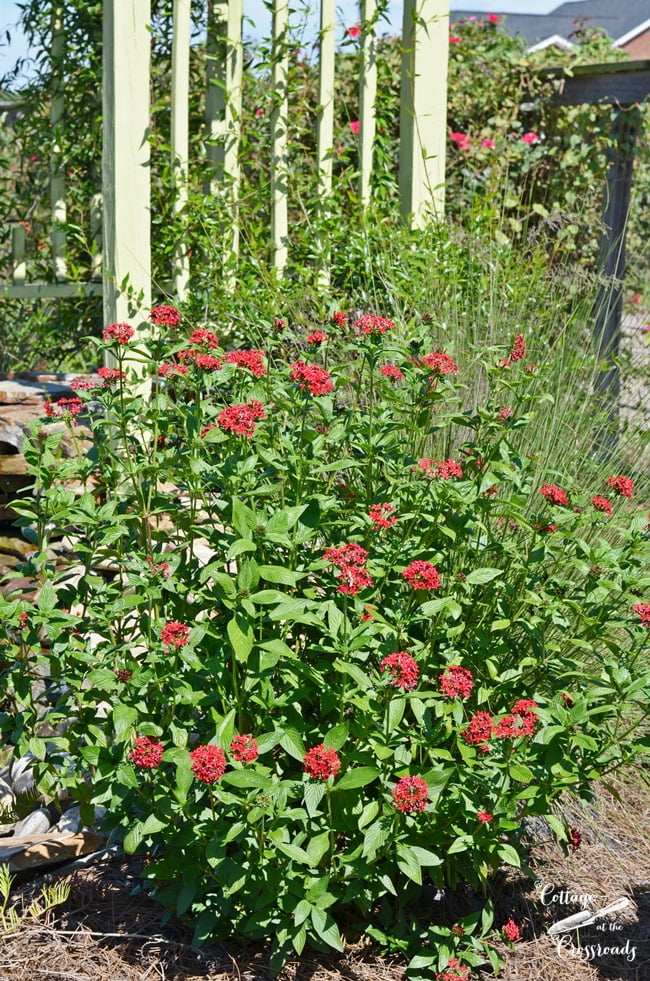 The penta plants that I placed on both sides of the pond grew tremendously and have been butterfly magnets all summer.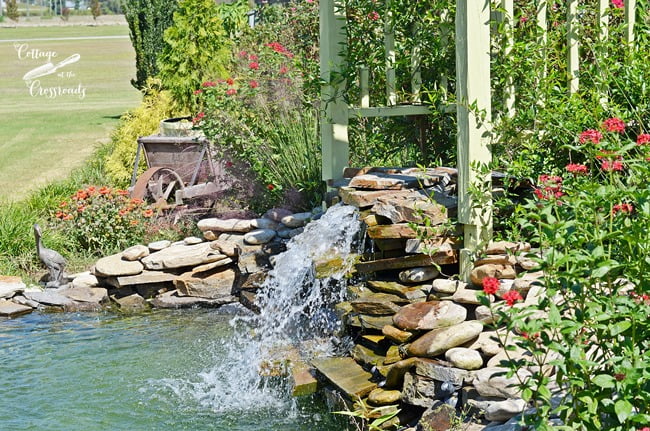 When the heat struck, there was an explosive growth of algae in the pond but treating it with algaecide every few weeks took care of it.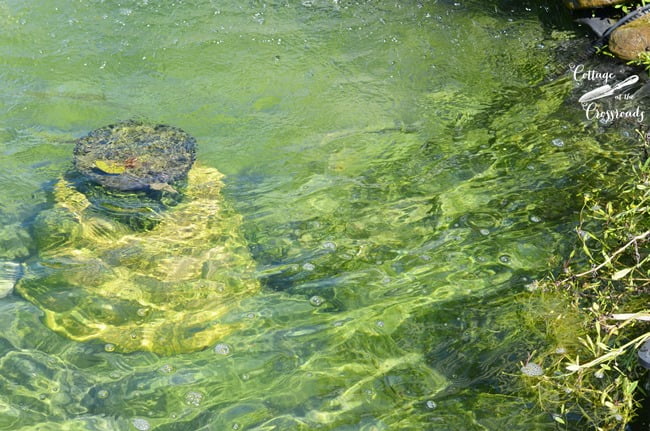 My sister-in-law Jean gave me a water lily and some aquatic plants, and they fared well. Their growth has slowed down though, due to some cool night temps we've had recently.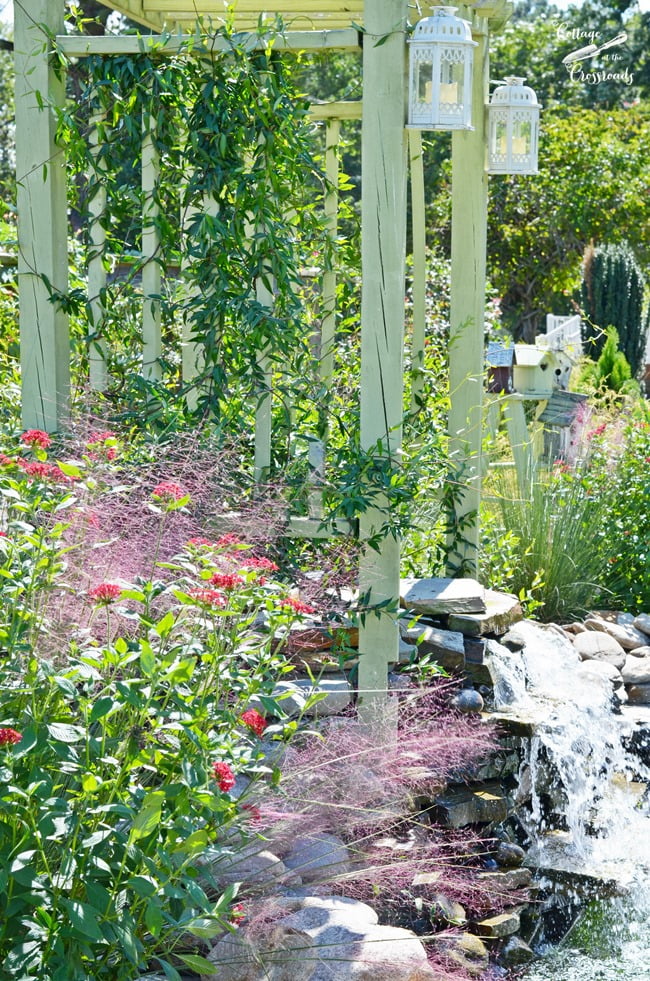 I was delighted to see the pink muhly grass blooms when I walked outside yesterday. The cooler weather has caused it to start blooming as well. In this photo, you can also see how much the yellow jesssamine vines have grown in a few short months. Next year, they should be covering the top of the arbor.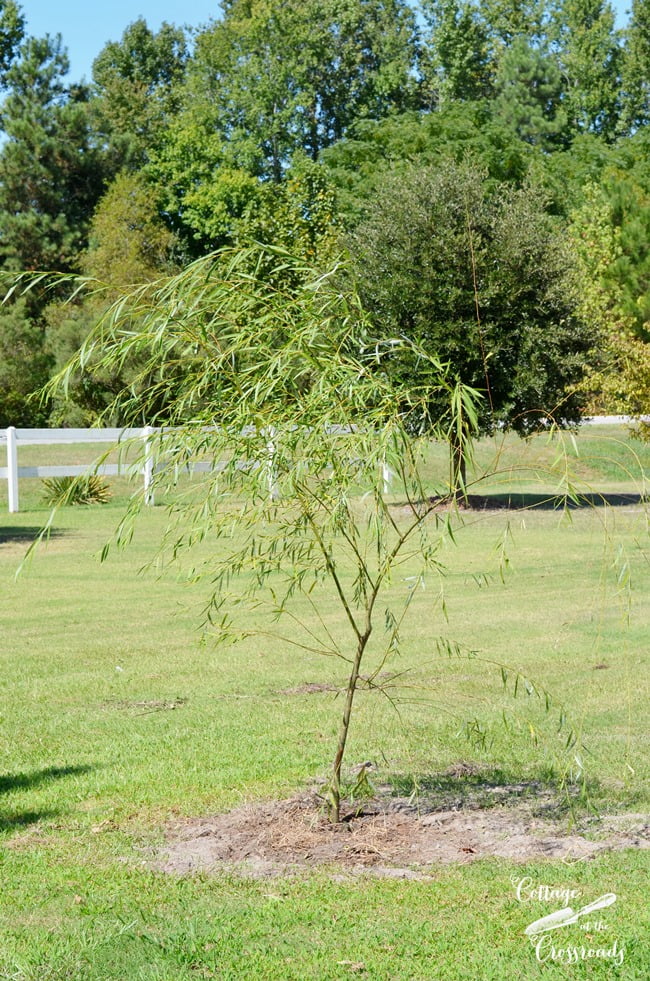 Yesterday Leo planted 2 weeping willow trees near the waterfall. We got a deal on them at the auction that we attend all the time.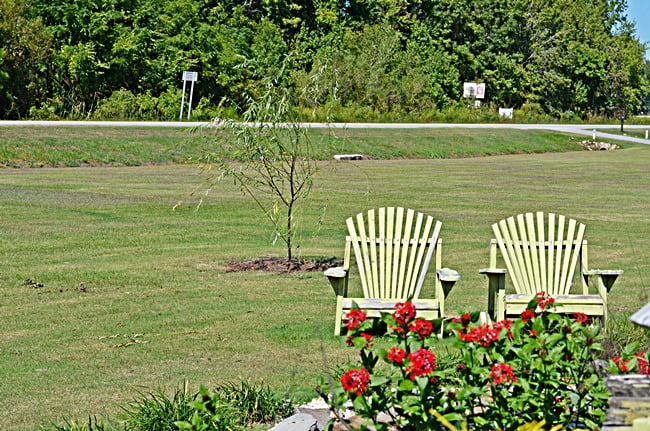 I think they make a nice addition to this area.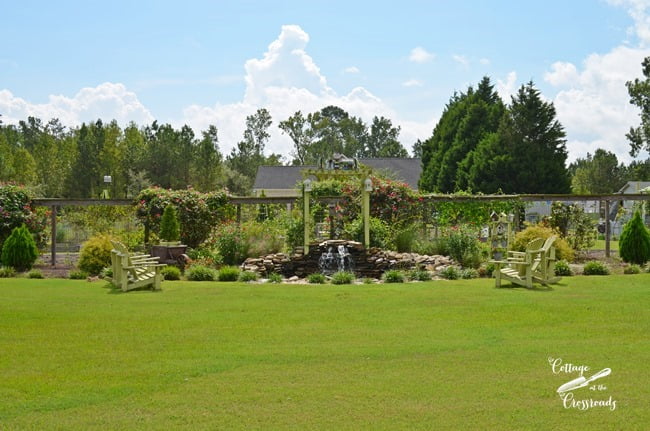 We both agree that our DIY garden waterfall is one of our best projects yet. With cool weather on the way, I'm thinking an outdoor fire pit is in our future!