Chicken pot pie is a comfort food classic, loved by generations for its rich and savory filling perfectly complemented by a tender, flaky crust. The only thing that could make this delicious main dish even better is a tasty side!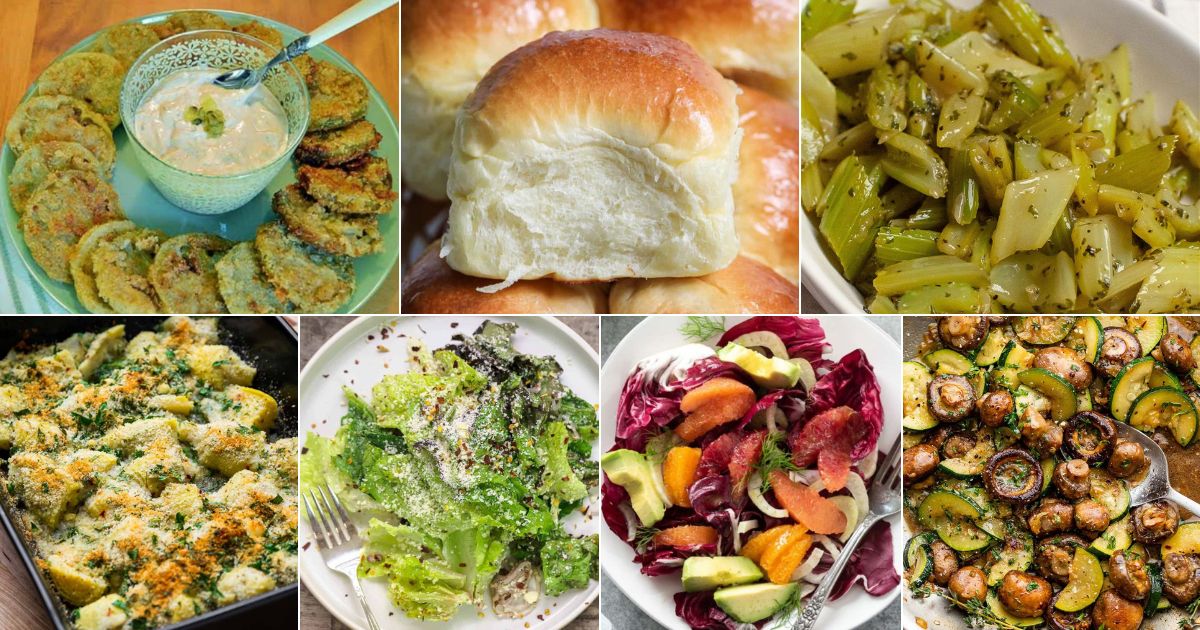 Whether you're hosting a cozy family dinner or want to cook something special for your next neighborhood potluck, we've rounded up 11 side dishes for chicken pot pie that will make this humble entree even more satisfying.
Contents
1. Garden Pea Fritters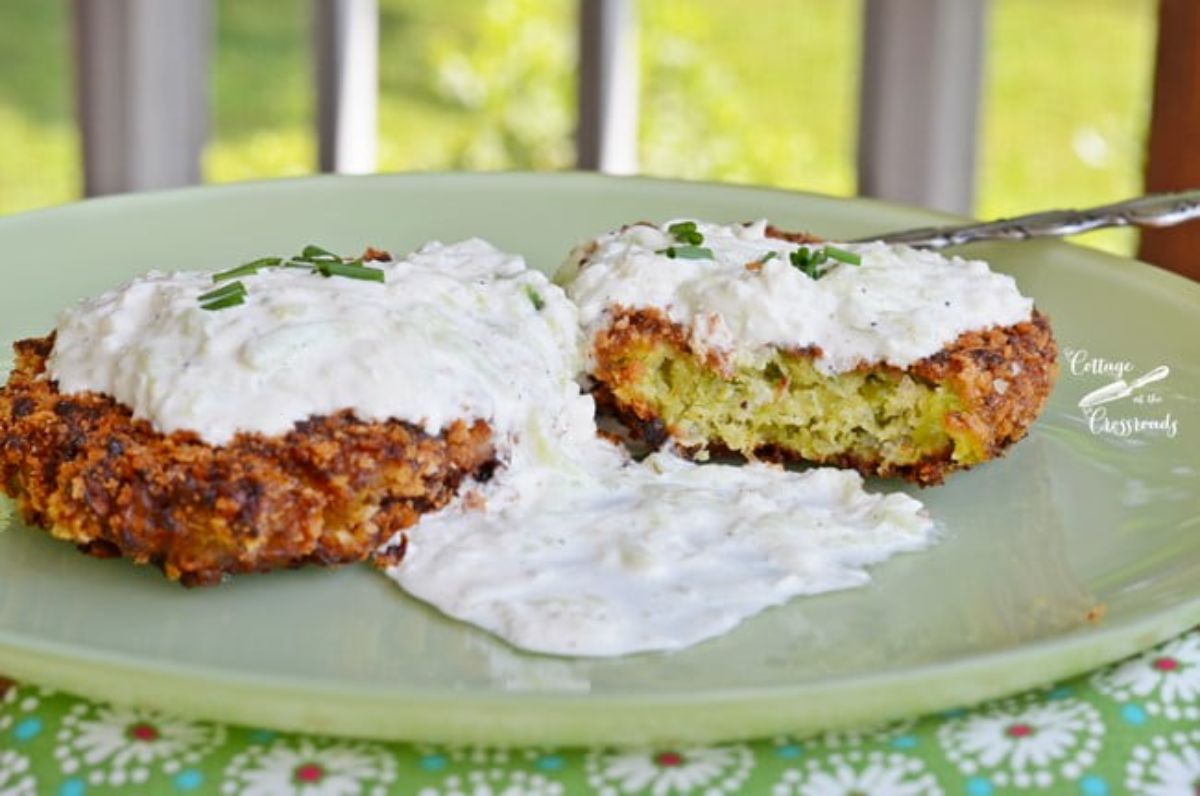 Have leftover peas after whipping up your pot pie filling? We've got the perfect recipe. These vibrant, nearly fluorescent garden pea fritters take only a few minutes to make and are oh-so-yummy!
Level up these garden pea fritters with a hearty helping of creamy fresh cucumber sauce drizzled on top. You'll want to use the freshest peas you can find. Frozen or canned won't have the same light, vegetal sweetness that makes these irresistible. Fresh from the garden is ideal, or try your local Farmer's Market.
2. Fried Green Tomatoes With Remoulade Sauce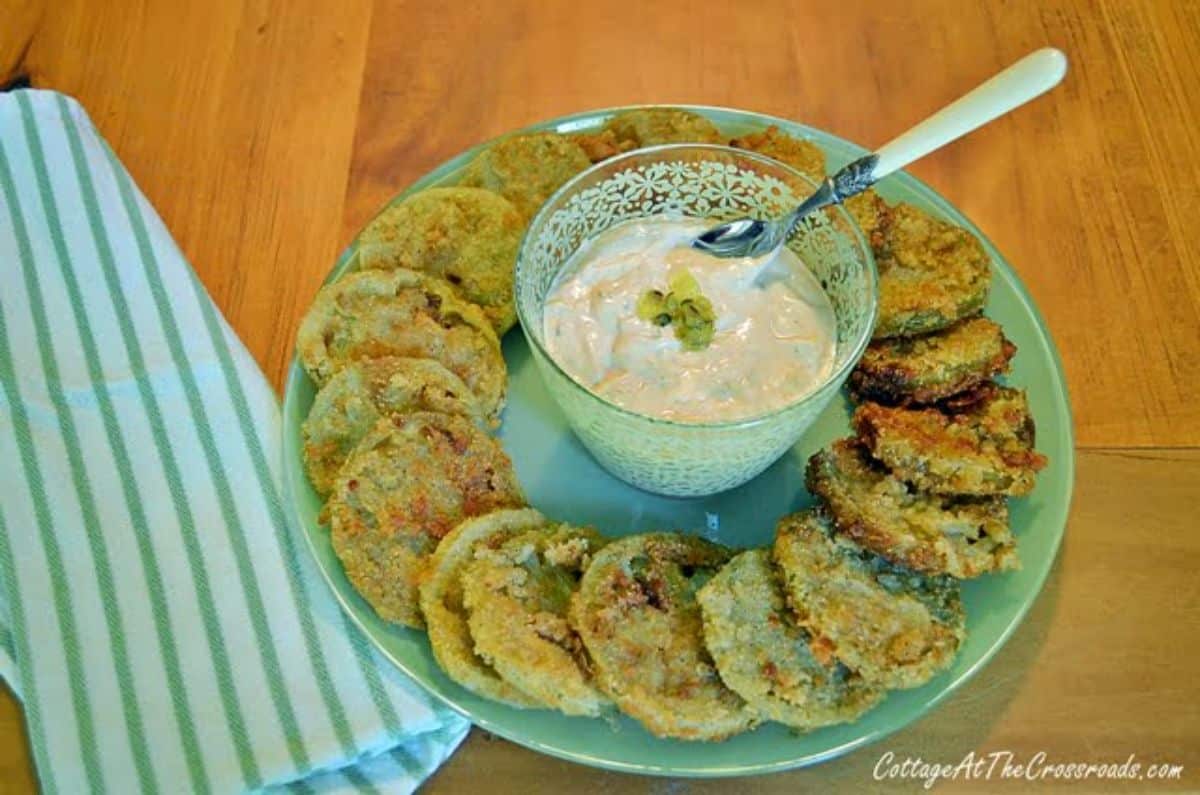 What better to accompany a home-cooked chicken pot pie than a still-sizzling plate of fresh fried green tomatoes?
Each bite of these Southern delicacies transports you to a cozy, sunlit porch surrounded by the gentle rustle of magnolia trees and the quiet hum of cicadas.
The firm and tangy unripened tomatoes are sliced thick before coating in seasoned cornmeal to achieve that perfect crust before it's all finished off with a fiery remoulade– made with Duke's Mayo, of course.
3. Whole Wheat Rolls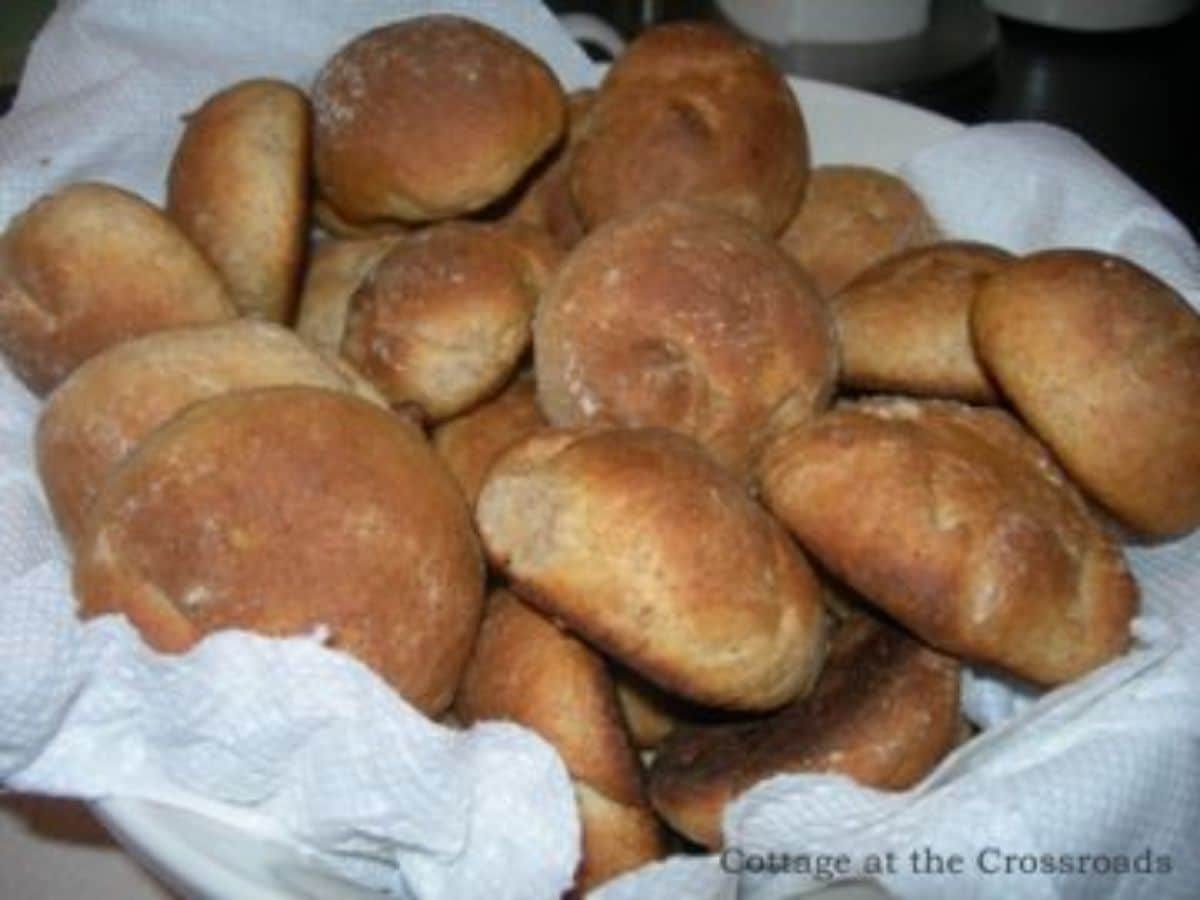 Chicken Pot Pie and whole wheat rolls? Sure, this is a carbohydrate-loaded meal, but sometimes you must indulge. There isn't anything comfier than this combo, so why not treat yourself? This recipe is straightforward, embracing a more rustic, free-form shape that saves you time when you're scrambling to toss together dinner.
Better yet, these rolls make for an effortless weekend breakfast. Next time you're making chicken pot pie, consider making an extra batch of rolls and setting some aside for the morning.
Pop them in the microwave for 15-20 seconds, put a pat of butter in the middle while they're still steamy, then drizzle with just a touch of warm honey and enjoy.
4. Two Cheese Tomato Puffs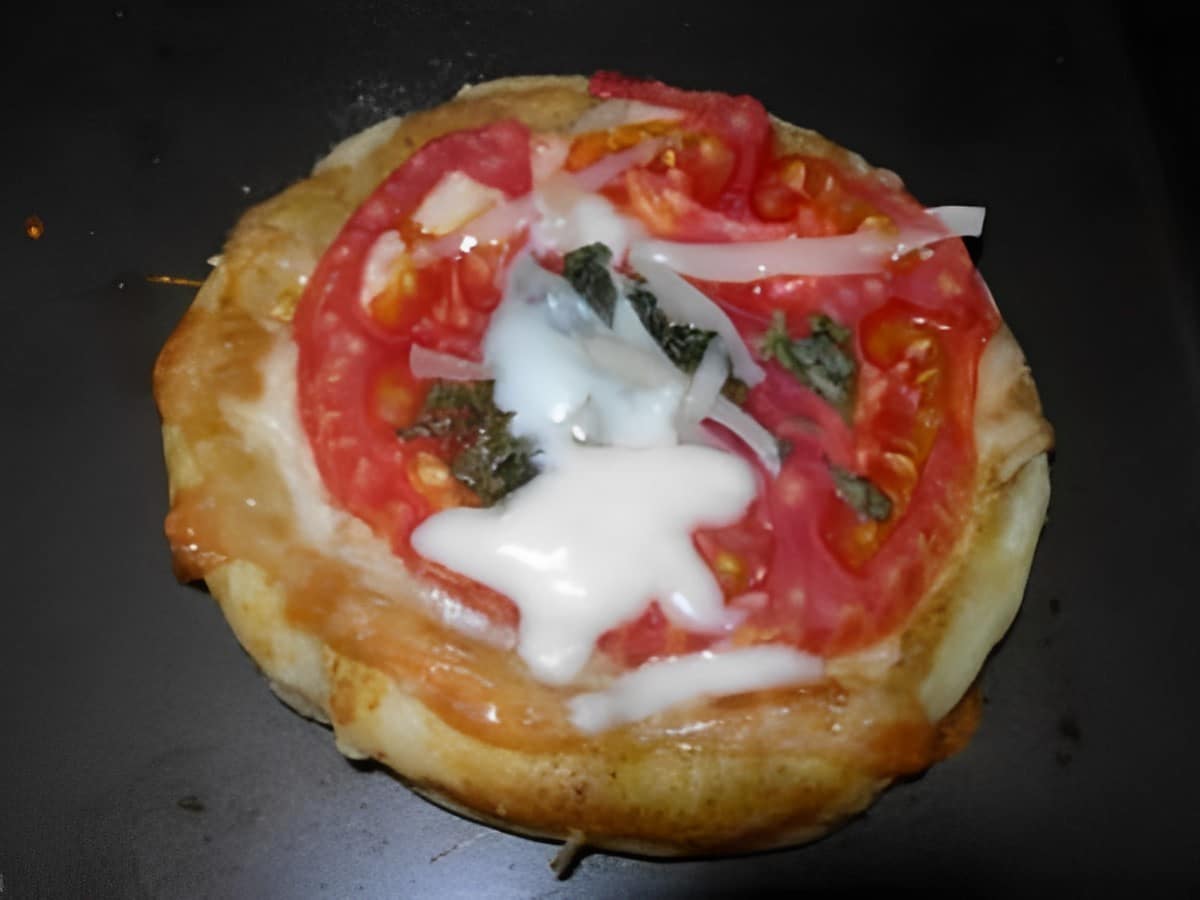 Don't be fooled by how fancy these two cheese tomato puffs look– they use frozen puff pastry, so you won't have to fool around with laminating and chilling your dough for hours.
The combination of mozzarella cheese, tomatoes, and chopped basil reminds me of Caprese salads. However, the puff pastry and dijon mustard twist give them a Southern touch that pairs beautifully with those classic chicken pot pie flavors.
5. Grilled Asparagus Wrapped With Prosciutto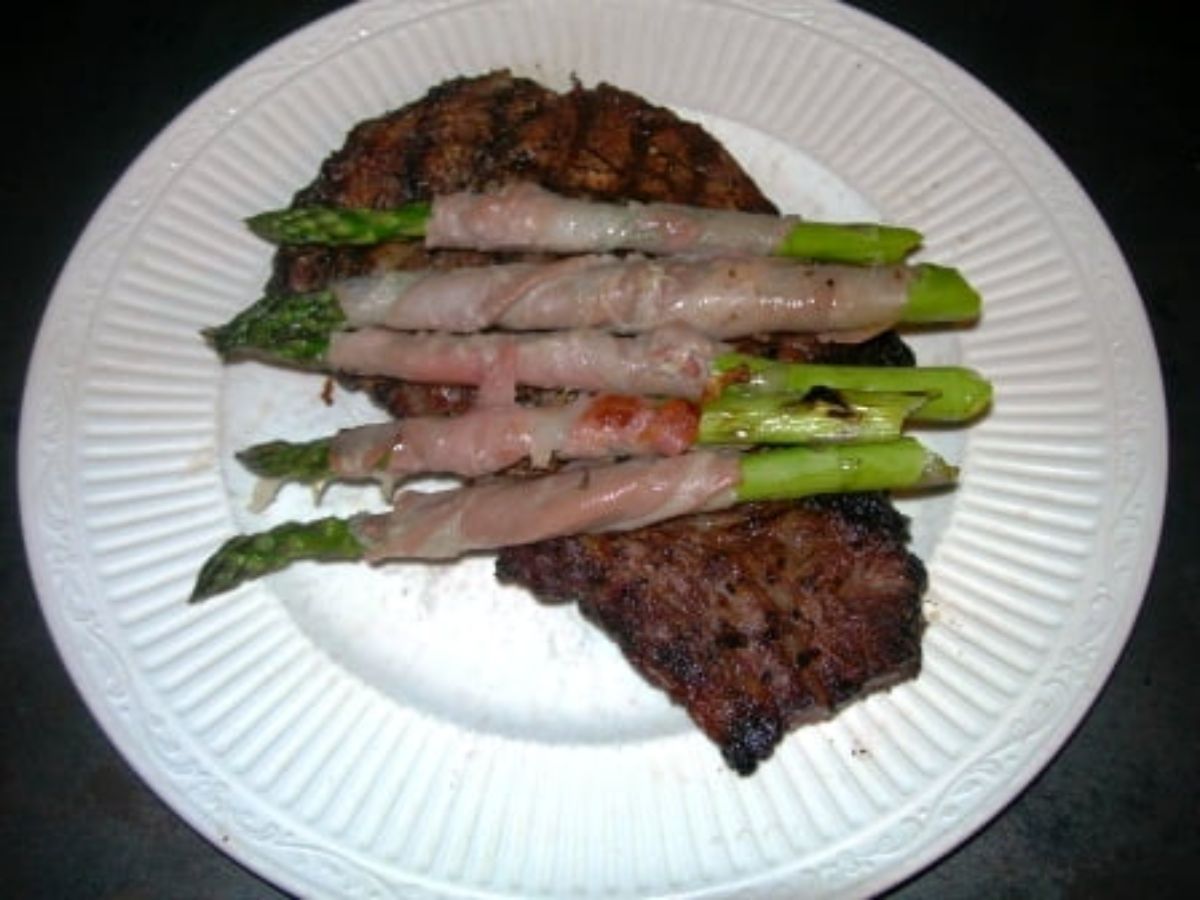 These prosciutto-wrapped asparagus spears are a great way to whip up a meal fast because they can go on the grill while your chicken pot pie bakes in your oven.
The combination of bright asparagus and salty prosciutto dressed in fresh parmesan is so mouthwatering you won't believe it requires just three simple ingredients! Plus, this side only takes around 15 minutes from start to finish, so it's an easy, last-minute addition to your supper menu.
6. Super Soft Brioche Dinner Rolls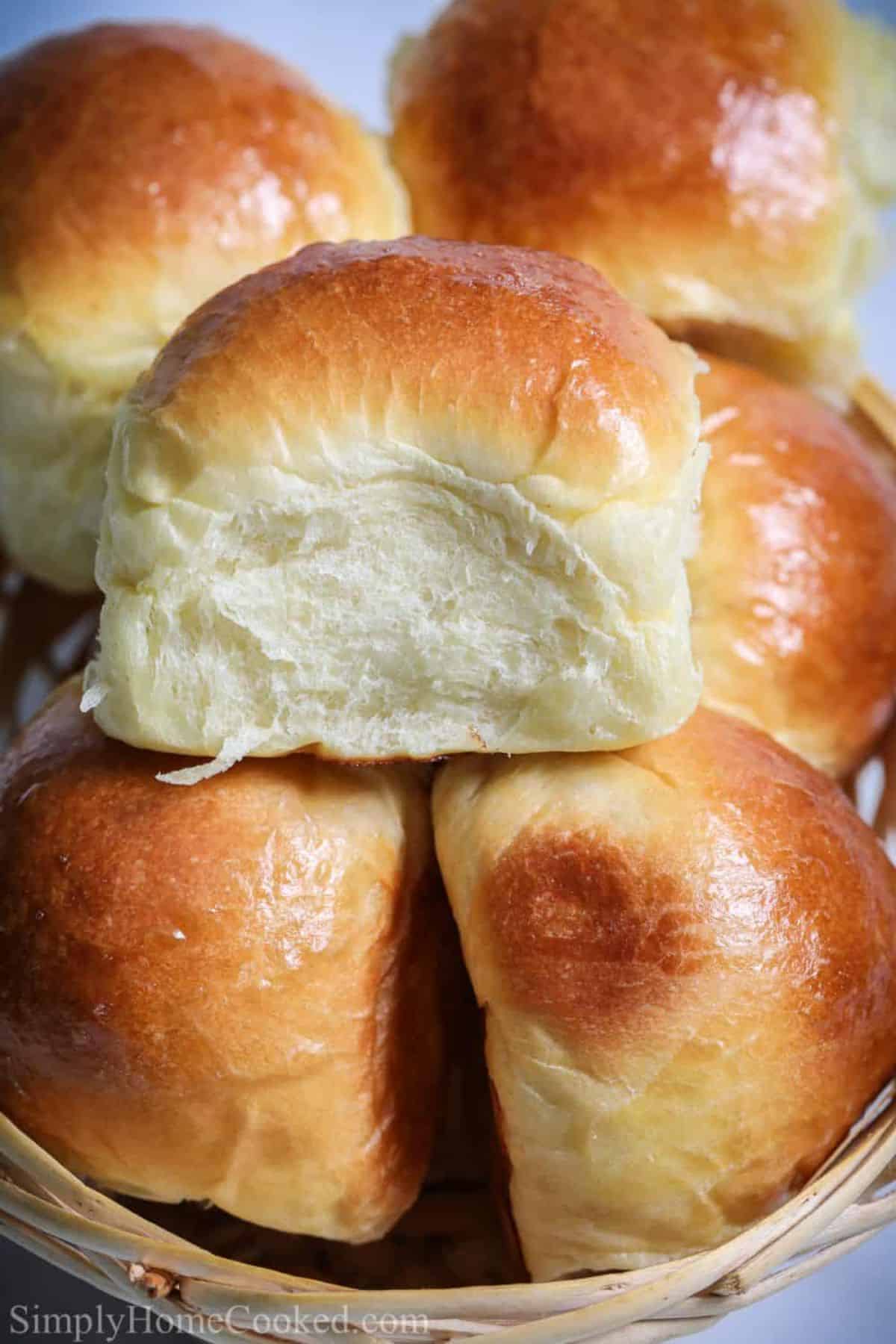 As if yeasty, buttery brioche rolls weren't tempting enough, they taste even better when used to sop up every creamy drop of chicken pot filling left over on your plate.
They might seem a bit intimidating if you're not used to working with yeasted bread doughs, but it's much easier to make these golden-brown beauties than you might think.
Proof your yeast before mixing in the rest of your ingredients to ensure you get the rise required for those classic brioche-style layers. Soft, light brioche bread has a sweet flavor that contrasts perfectly with savory chicken pot pie.
7. 5-Minute Lemon Parmesan Lettuce Salad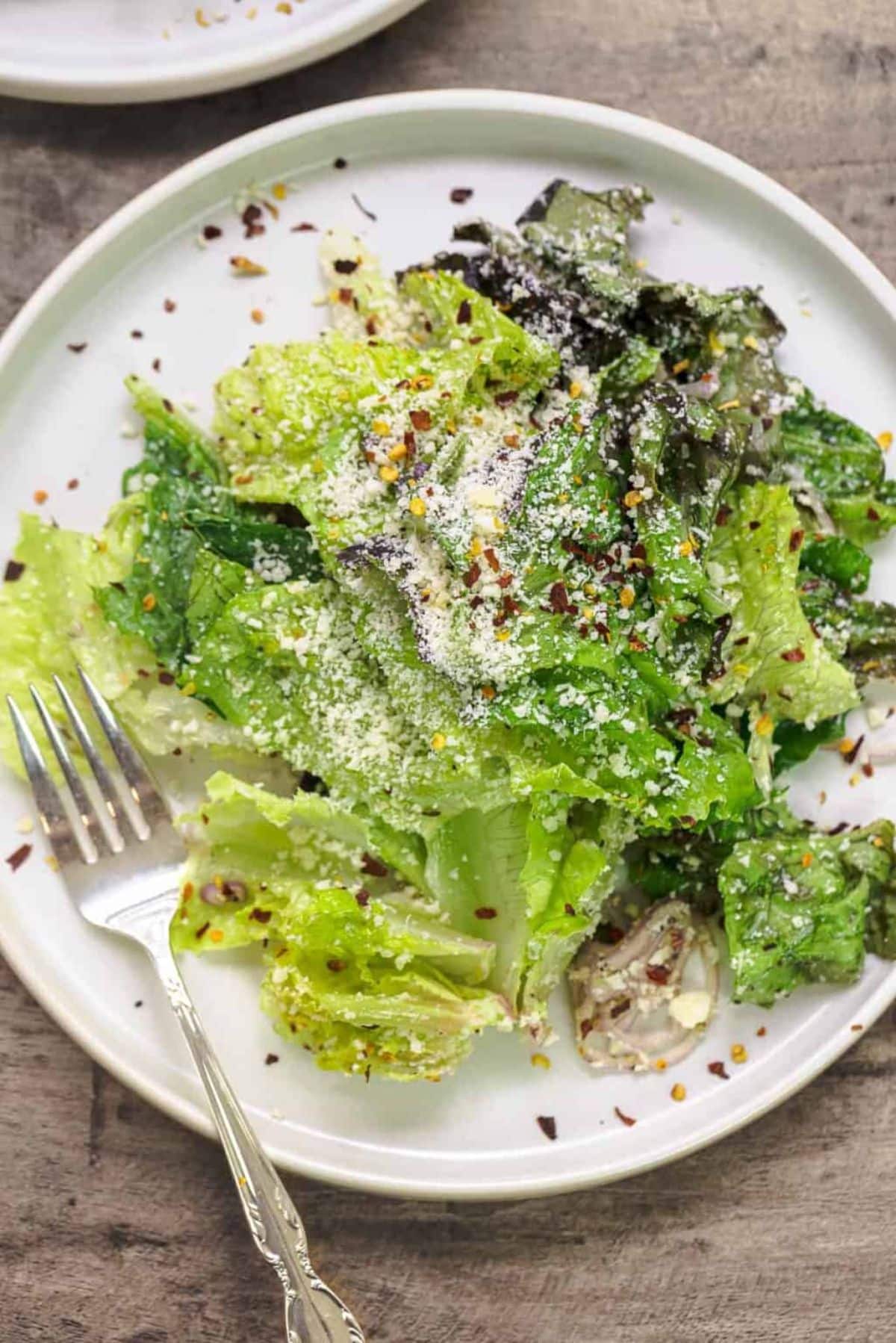 In the summertime, you want something a little lighter to cut through the richness of chicken pot pie, and this lemon parmesan lettuce salad is the perfect solution. A simple dressing of lemon juice and olive oil gets a fiery kick from a sprinkle of crushed red pepper.
If you don't have hearts of romaine and red leaf lettuce in your fridge, feel free to swap it out for spinach, spring mix, or even iceberg– It'll be just as delicious.
8. Garlic Butter Zucchini & Mushrooms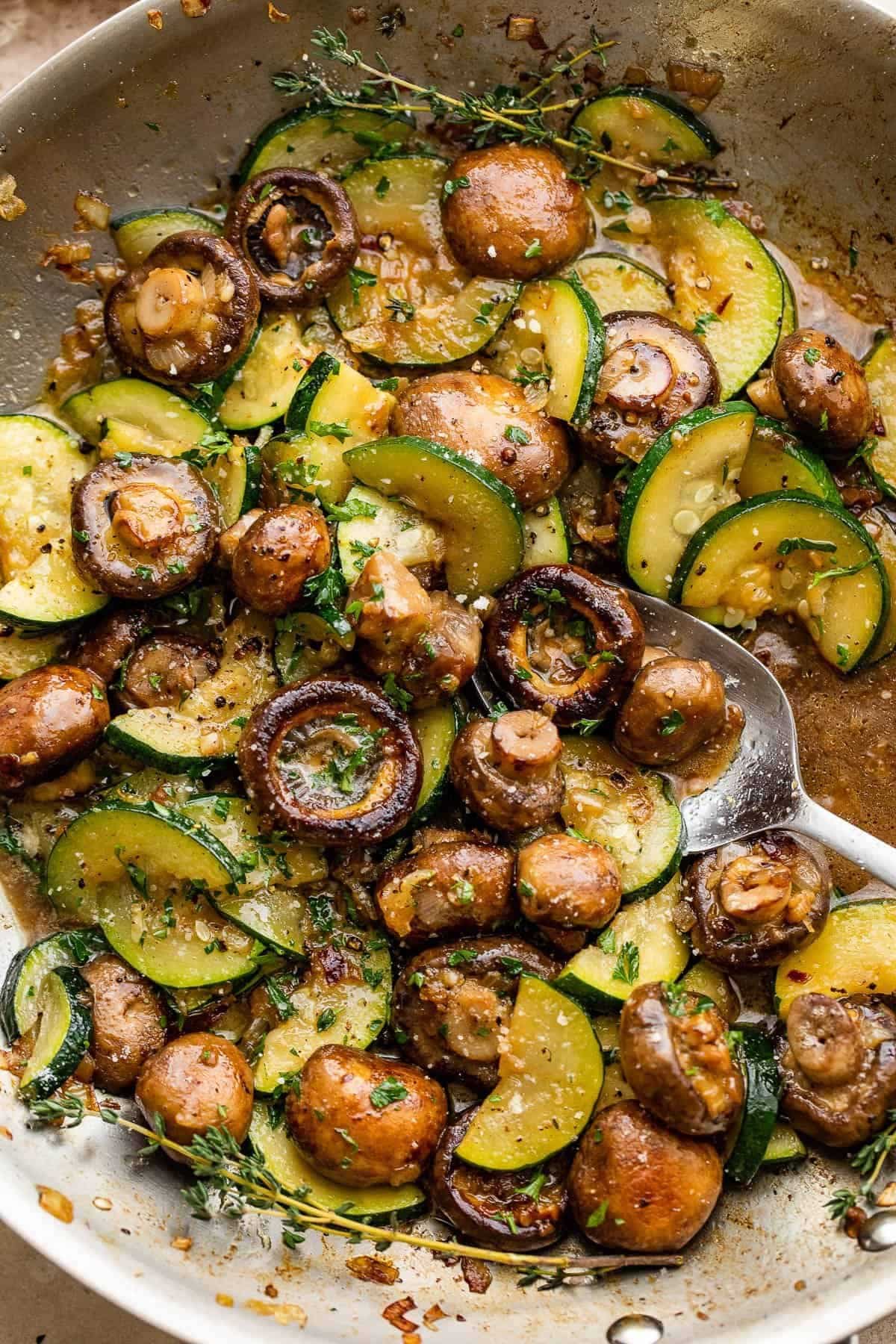 Be prepared to add this garlic butter zucchini and mushrooms to your menu plan. The hearty, meaty flavor and nutrient density of this recipe will satisfy even the pickiest of eaters. Not to mention that it comes together in less than 20 minutes!
Garlic, dried herbs, and chicken broth are what you need to make this yummy sauteed side. Button mushrooms are best, but you can swap them out for any readily available option at your local grocer.
9. Braised Celery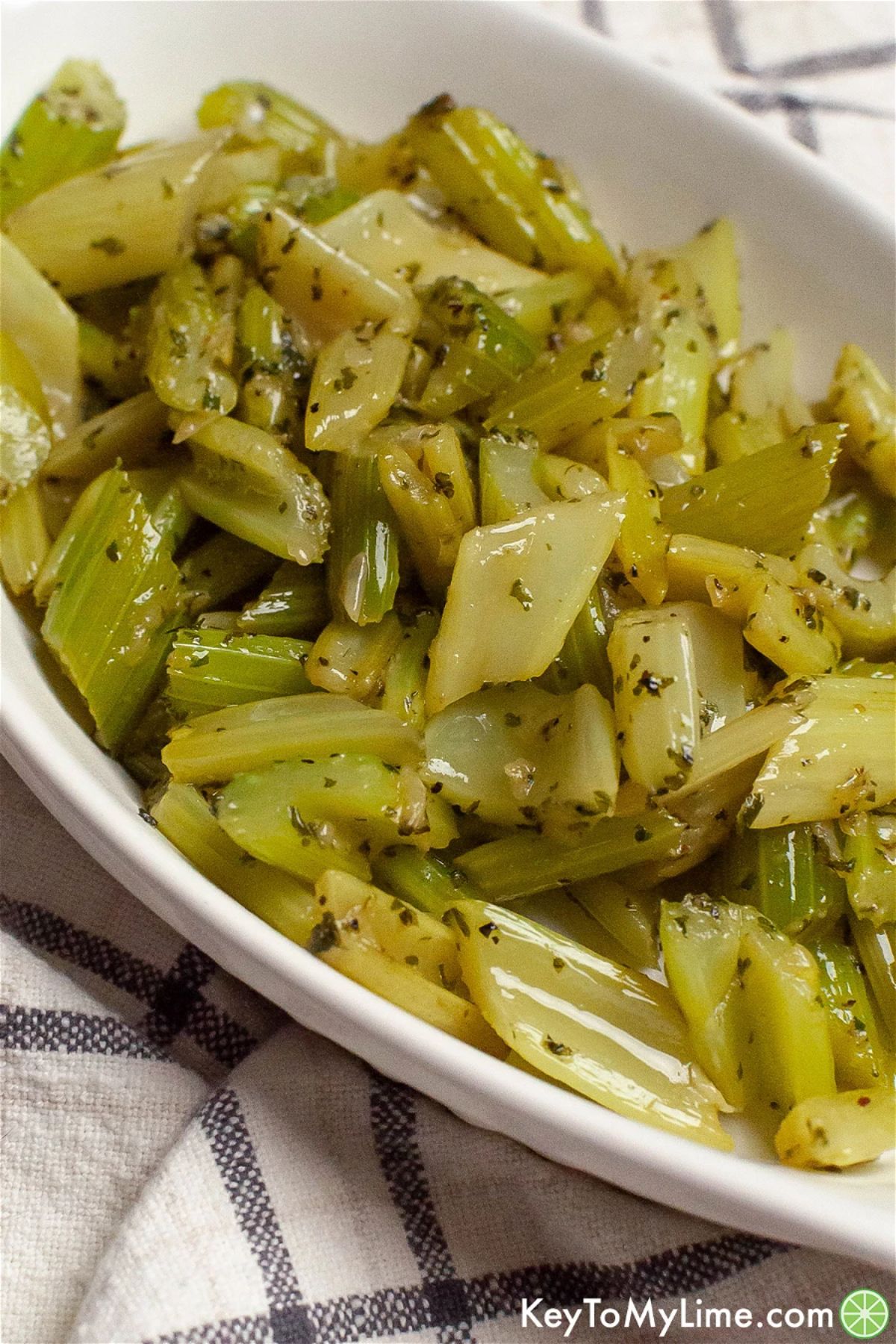 If you thought celery was only an ingredient in a mirepoix, think again. Add a little love and the right ingredients, and turn celery into a surefire favorite in your side dish for chicken-pot pie repertoire.
The braising process transforms this crunchy veg into delicate, tender deliciousness- every bite is infused with the buttery chicken broth.
Feel free to experiment with other flavors, too. Spritz on fresh lemon juice and some cracked black pepper, and it's love!
10. Italian Artichoke Hearts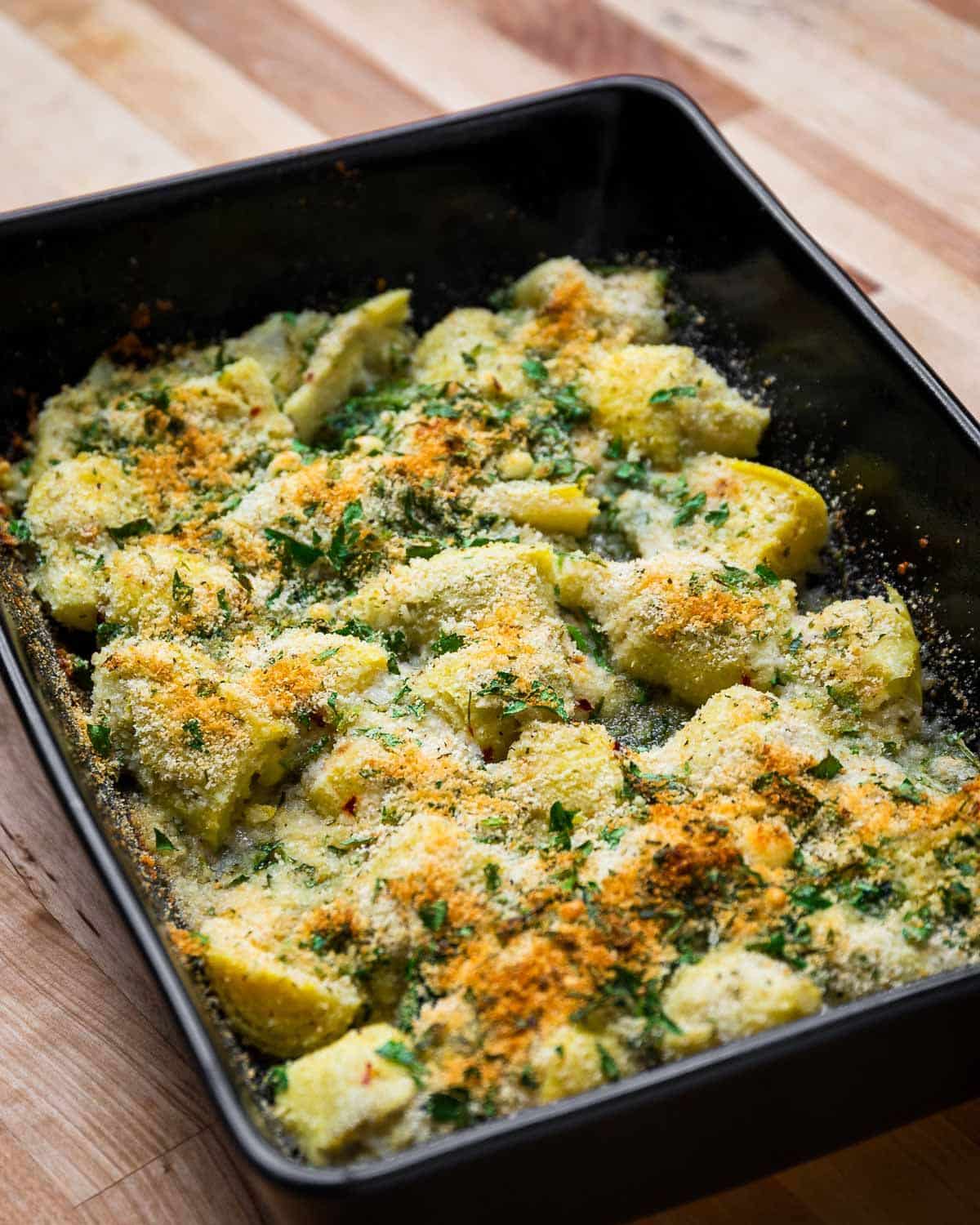 Canned artichoke hearts get an Italian-inspired upgrade when you toss them in seasoned bread crumbs, white wine, lemon, garlic, and parsley. What's more, they are an easier way to enjoy the flavors of stuffed artichokes without all the work and mess.
For folks who prefer fresh over canned and have the time for prep, they'll taste even more delicious. Skip the freezer aisle for this recipe- the extra water content will create a not-too-appetizing texture.
11. Winter Radicchio Salad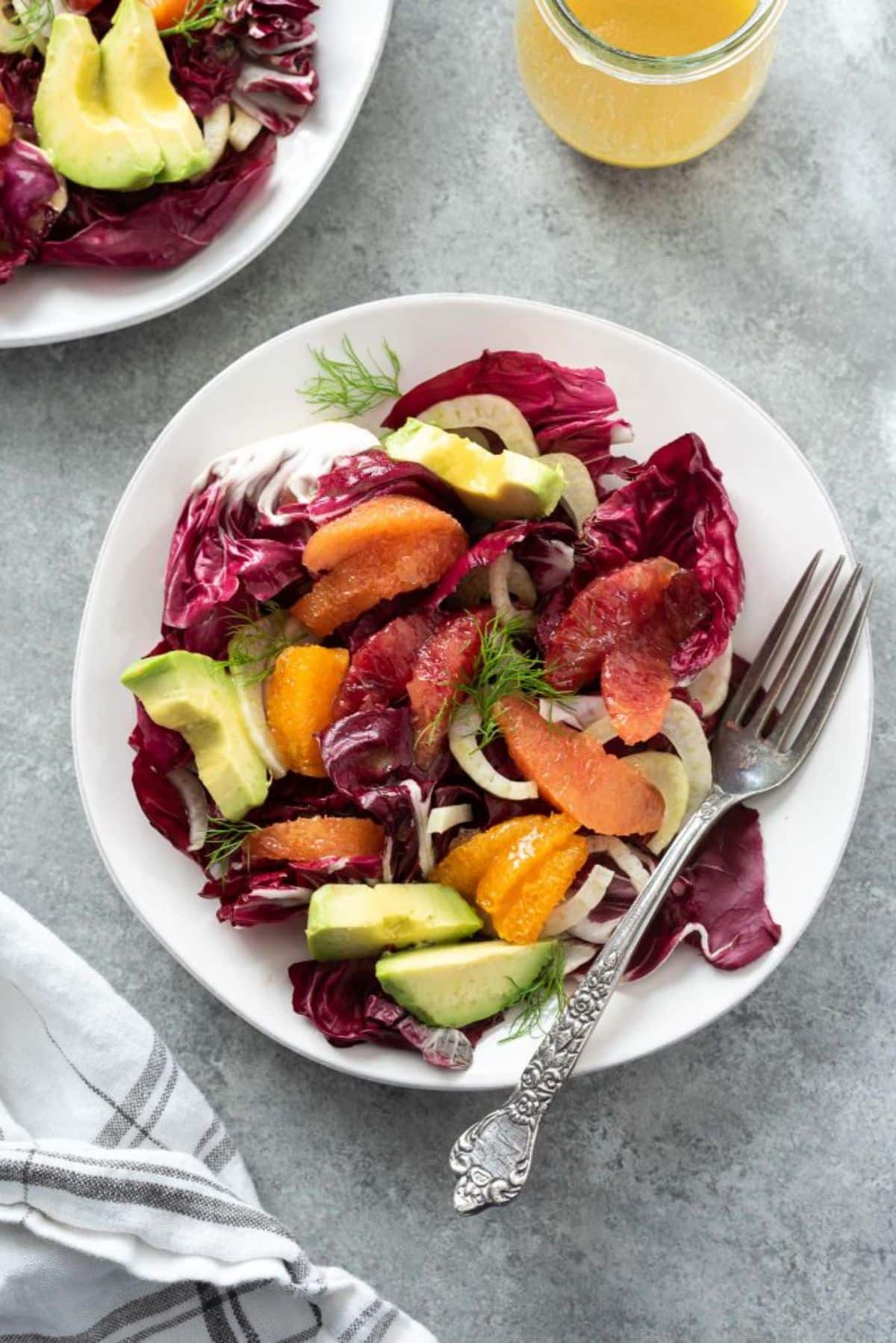 Spice up your salad side with a winter radicchio salad featuring a bright and vibrant combination of robust radicchio, fennel, blood orange, lemon, avocado, and a maple dijon dressing.
If you are averse to the radicchio's bitterness, the balancing addition of citrusy sweetness will make you a believer. Not only that, the bright complexity and pungency of this side dish blend so well with the richness of the chicken pot pie.
The Last Bite
Chicken Pot Pie is the quintessential comfort food. Why not make it even more delectable with these side dishes? From the refreshing crunch of winter radicchio salad to the rib-sticking heartiness of garden pea fritters, these sides are the perfect accompaniment to the creamy, savory goodness of a classic chicken pot pie.