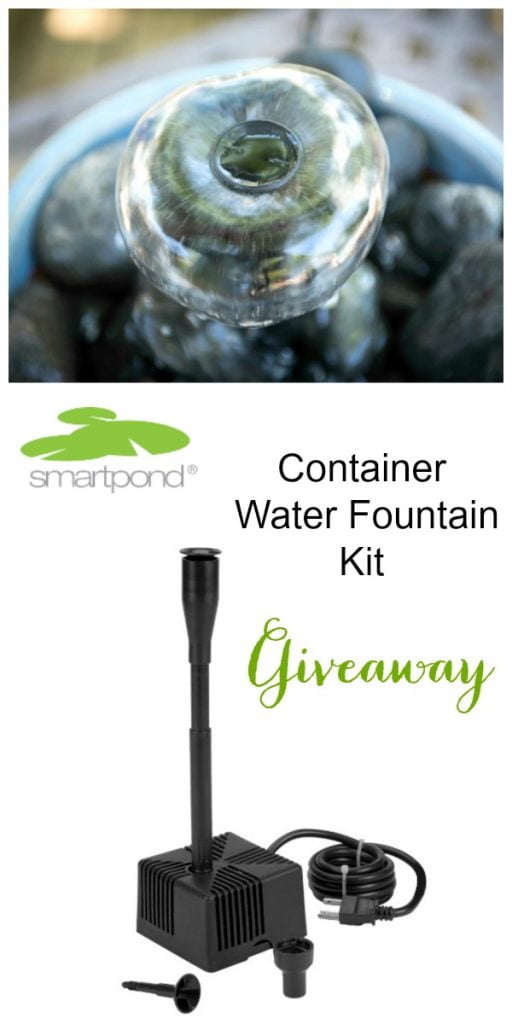 We're having another giveaway, and this time the wonderful folks at smartpond have generously donated 3 of their container water fountain kits for us to give away to 3 lucky readers of our blog!!!
This could be a real gift solution for you, folks! Do you have someone on your list who has been hinting about a water fountain? Or have you been racking your brain about what to give someone who has just about everything? A water fountain kit would certainly be a unique gift, especially if you combined it with the materials to make a DIY container water fountain. Or perhaps you've been wanting one of these for yourself.
To give you some ideas of what you can do with one of these kits, I put together a few ideas for you.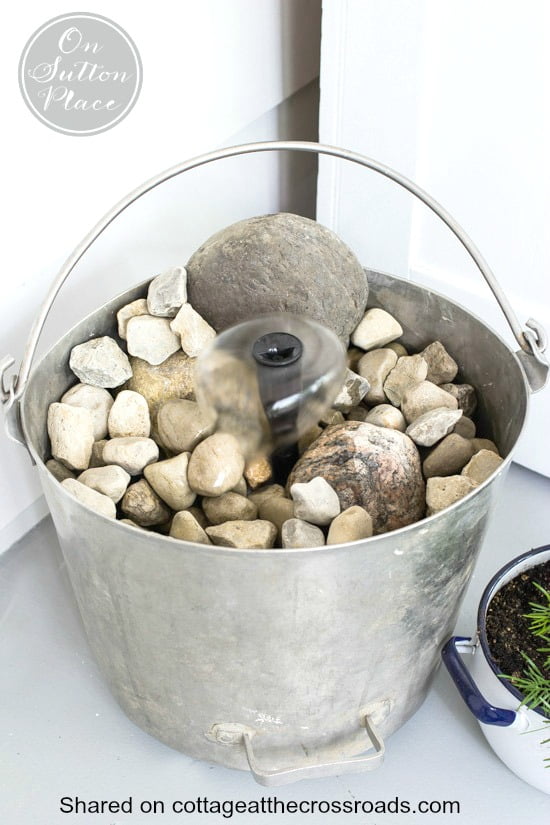 My blogging friend Ann from On Sutton Place created this adorable container water fountain to use on her back porch this past summer. She used a vintage milk bucket as the container to hold her fountain. I can't think of anything more relaxing that sitting on a porch and listening to the babbling sound of a fountain, can you? You can read her directions on how to create a simple fountain such as this by reading her post DIY Container Water Fountain.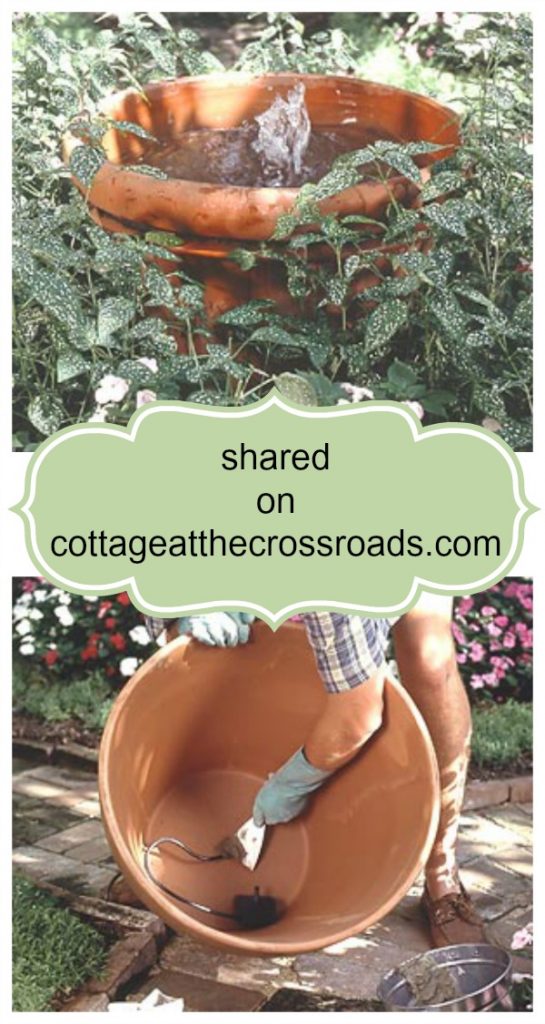 And, of course, you can always us a terracotta pot to create a fountain and you can find the instructions for this one on the Better Homes and Gardens website.
To complete any of these projects, you'll need to start with a container fountain kit and we're giving away 3 of them!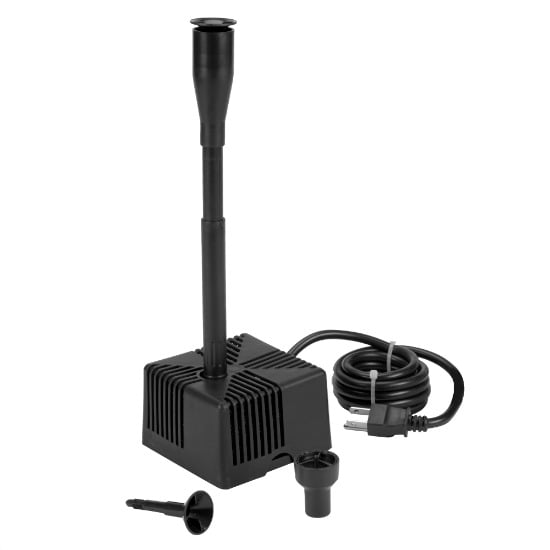 These kits can be found at your local Lowe's, just in case you can't wait to win one! I can't think of anyone who wouldn't want one of these because the fountains can be made to be used indoors as well as outside.
For even more creative ideas, you can follow my Fountains and Water Features board on Pinterest.
To enter the giveaway, you must be at least 18 years of age and a resident of the continental United States. The giveaway will end on Sunday, November 22, at 6 P.M. EST. Three winners will be randomly chosen and notified by email.
Good luck everyone!