Hello everyone! I thought I'd share a little update that I did on our pot holder plant stand. If you remember, we made this repurposed plant stand last summer, and I've enjoyed it on our back deck since then.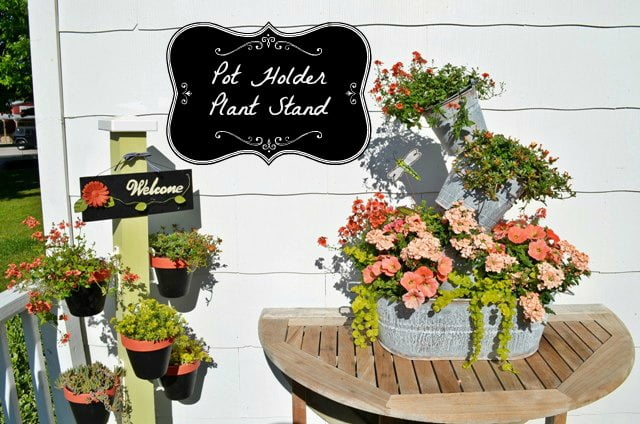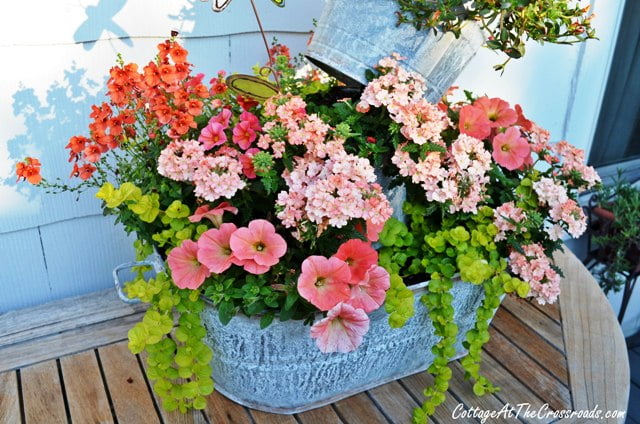 After I placed the topsy turvy planter on a table on the deck, I have been thinking that I needed to refresh the plant stand with some colors that would better coordinate with the colors of the plants in the planter.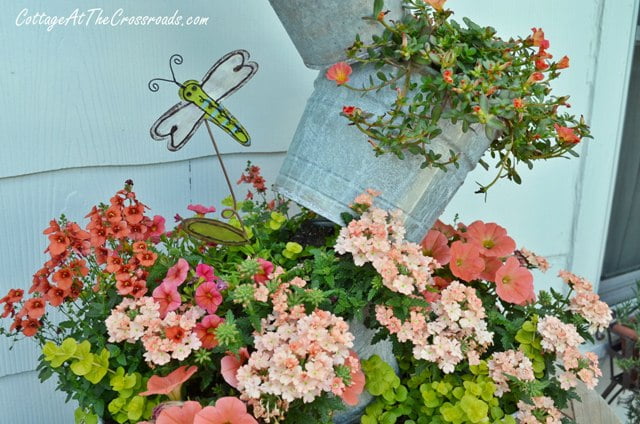 All the peach and orange colors just brighten this little spot.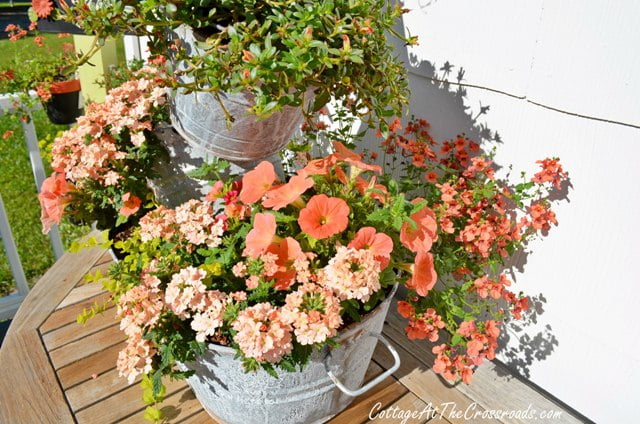 You can see how nicely the flowers have filled in since I first showed you this planter.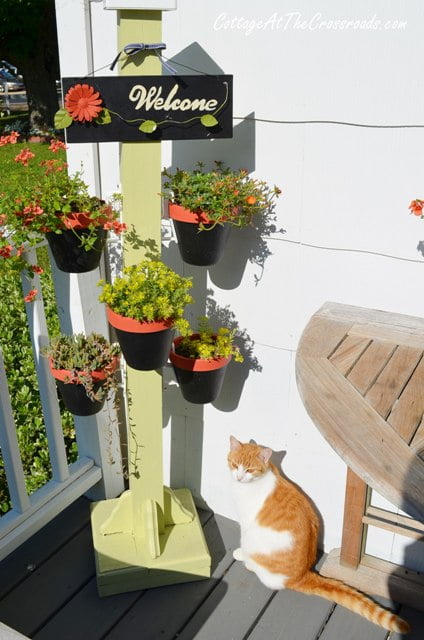 So I was inspired to paint the rims of the pots on the stand orange. That's Juicy, our outdoor kitty beside the stand!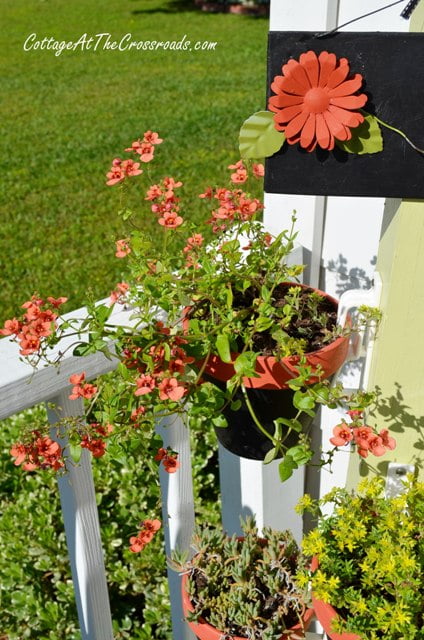 So I mixed up some paints that I had until I matched the color of this plant called flying colors. I even painted the flower on the Welcome sign the same color.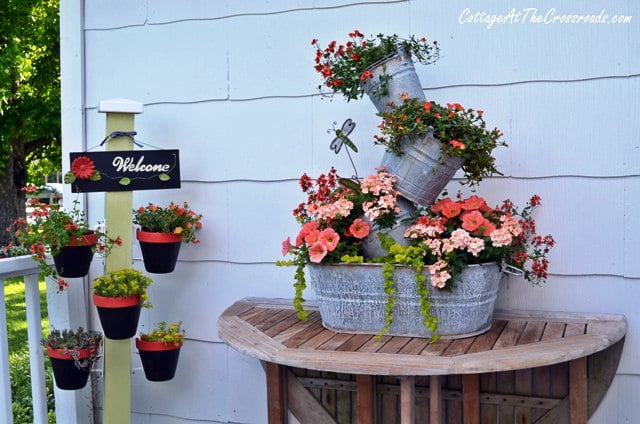 I am loving how well the color around the pots looks with the flowers in the topsy turvy planter.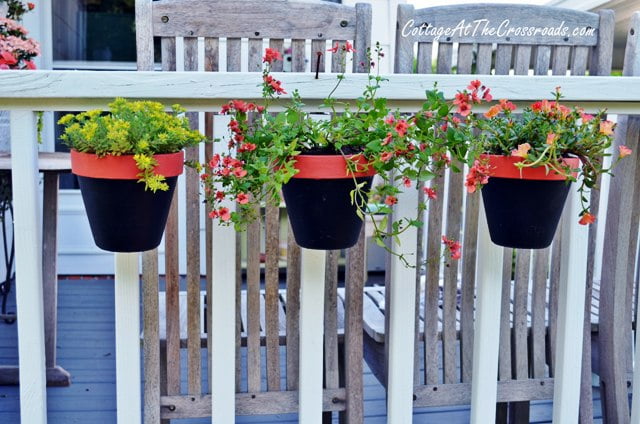 I moved some of the pots down to the deck railing to see how that color would look there.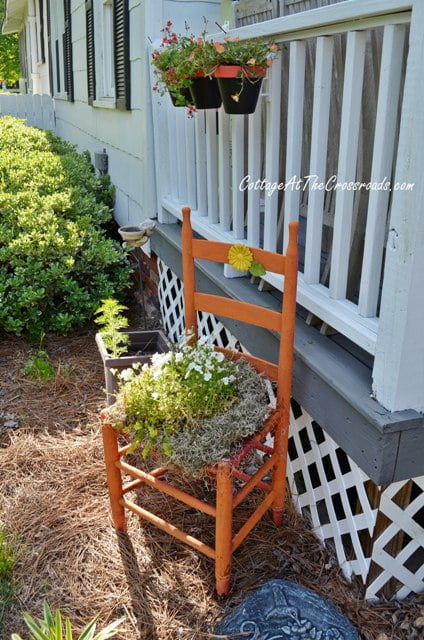 Our chair planter sits down there and I'm thinking that I'll give it a fresh coat of the orange paint that I mixed up. Luckily, I saved some of it! Those are white violas in the chair, but they need to come out. Can't you just see the chair planted with the same orange flowers that I put in the topsy turvy planter? (Please ignore the weed in the planter beside the chair!)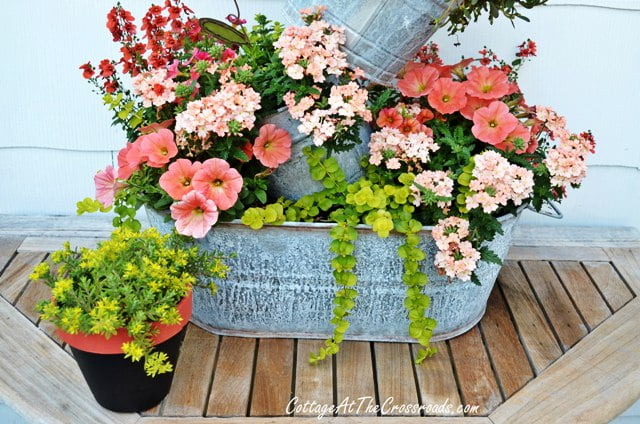 So I'm thinking that I need to paint more pots like this because I am loving this beautiful, summery color!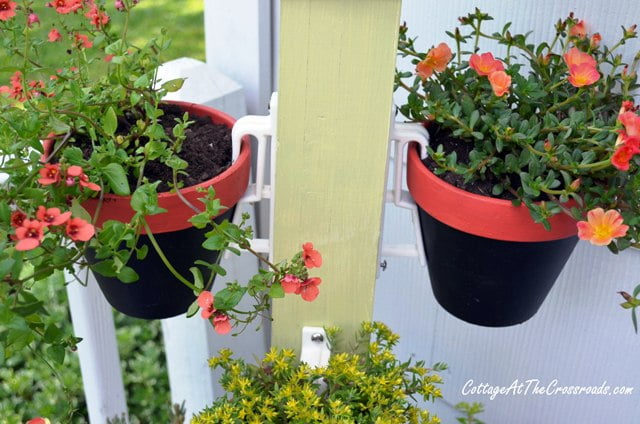 And do you see how I attached the pots to the stand?