Hello everyone! Leo and I have been working on several projects lately, and we finally have this one ready to show you. It's our pot holder plant stand, and we've placed it on our back deck to welcome everyone who comes to our home.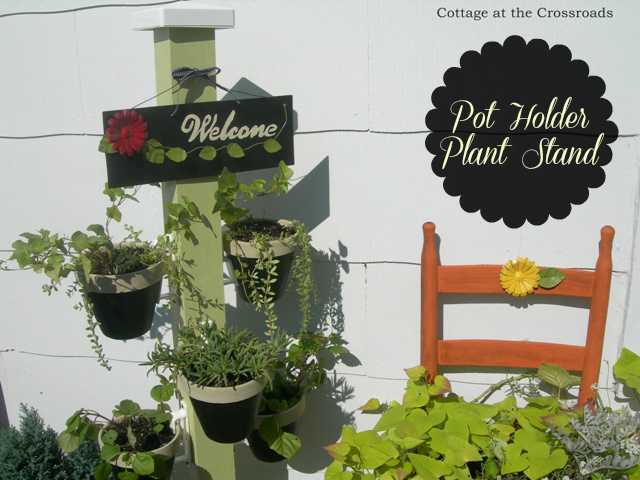 I don't know about you, but our friends come to our back door, and this area needed a little sprucing up after this summer's heat.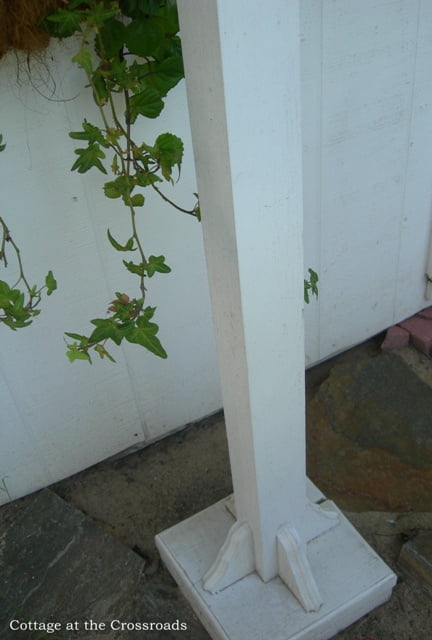 This project all started when our friend Faye was having a garage sale. She asked me if I was interested in 2 of these tall wooden stands. She had used them years ago at her daughter's wedding. So I definitely said yes that I wanted them, even though I wasn't sure at the time what I would do with them.
Well, that was a few months ago, and I finally figured out what I would make with one of the stands. I asked Leo to cut the top off them to make them a little shorter.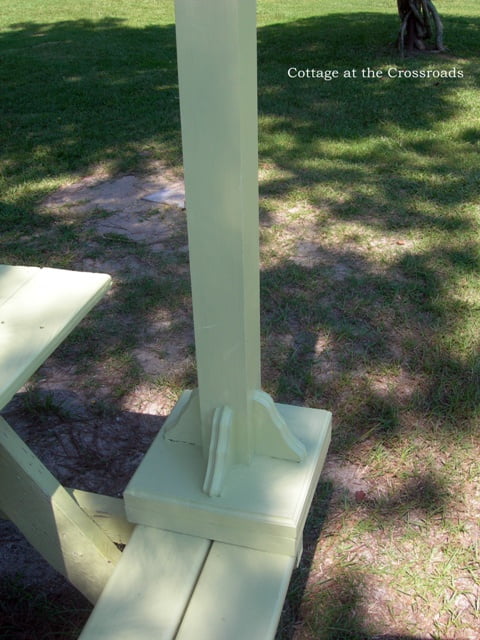 I asked him to paint one of the stands green so that it would match some of the other painted items that we have around our home and yard. See, even the picnic table is painted this same color.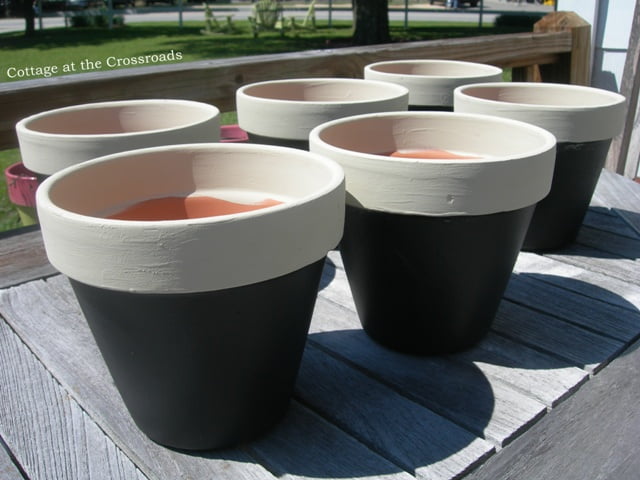 In the meantime, I painted some terracotta pots with colors that will work with some fall colors.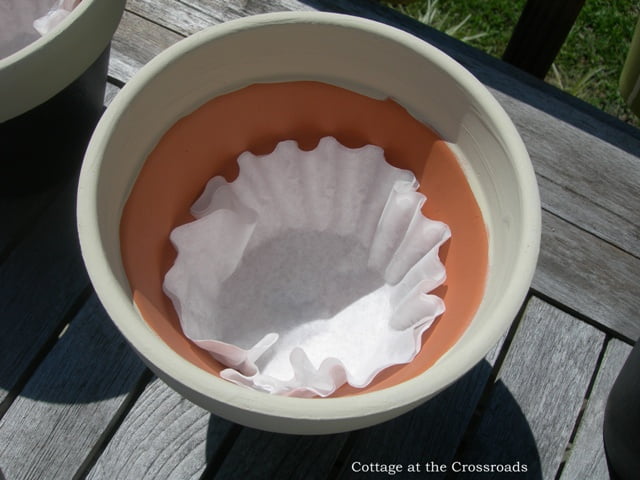 Before I put some soil in the pots, I placed a coffee filter in the bottom. Got that idea from Pinterest recently!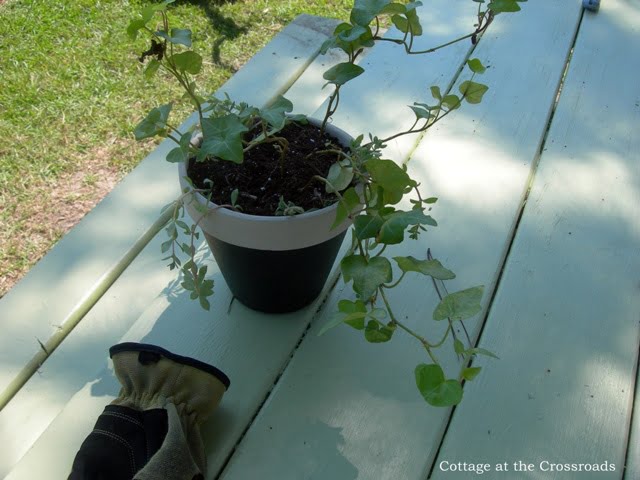 Then I planted some ivy and a few other plants that needed repotting into the painted pots.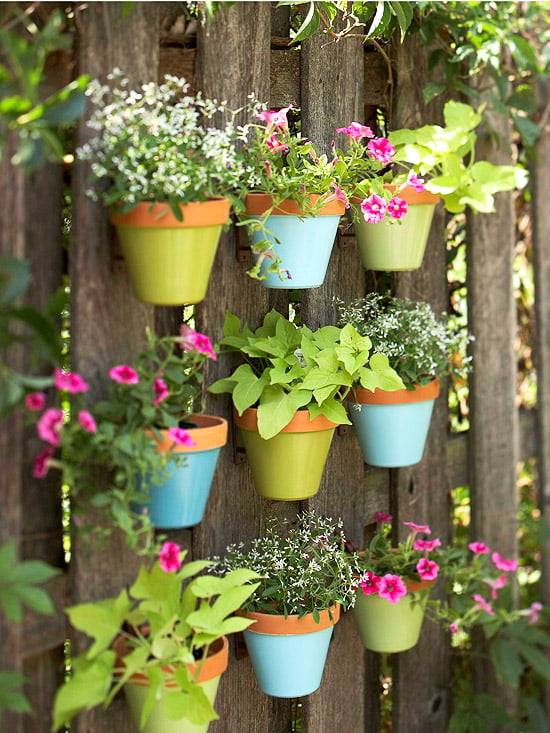 Now, how many of you have seen this photo on Pinterest and you wondered how someone mounted those pots on that fence? Well, I have the secret!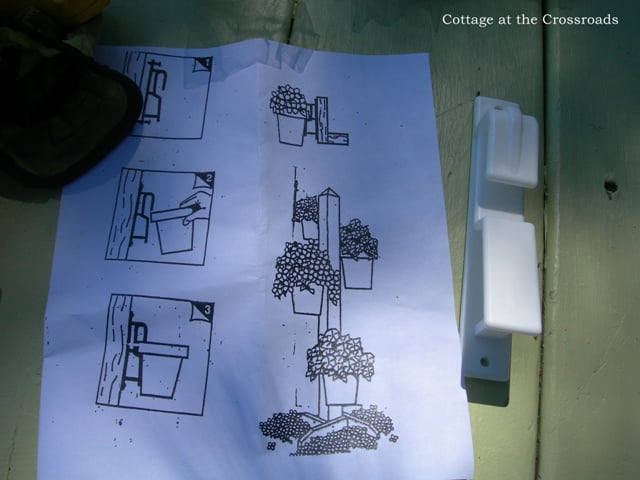 Here it is! These are some pot holders that I found at the spring flower show at our local farmer's market. I had purchased some a few years ago, and they work very well and last forever. So I bought some more this spring. If you'd like some of these pot holders, let me know, and I'll send you the information. (I'm not getting paid to endorse these, I'm just telling you about a product that I've used.)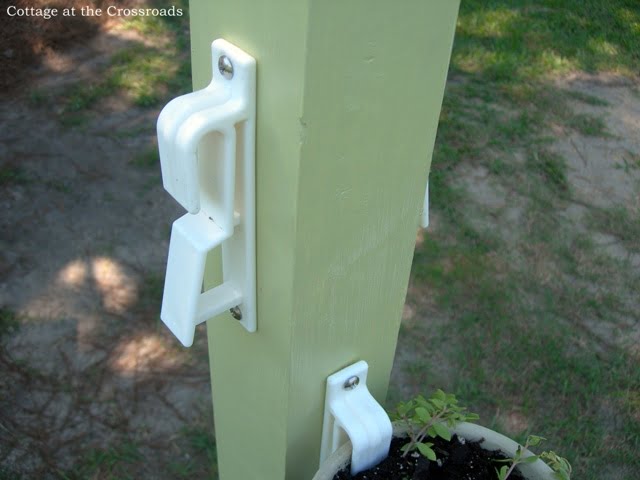 Here they are mounted onto the wooden stand.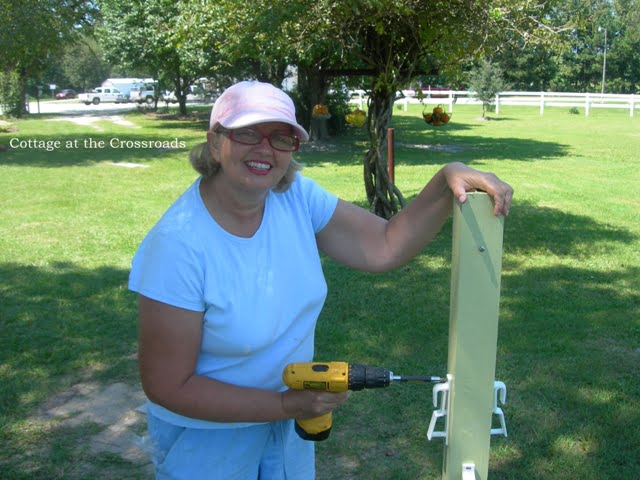 See? Anyone can attach them. Ok, I'll admit it. Leo did that part for me!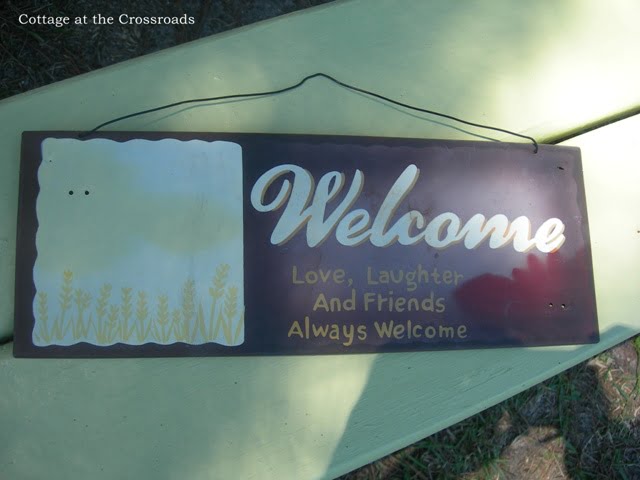 I also decided to paint this old sign that used to hang by our back door.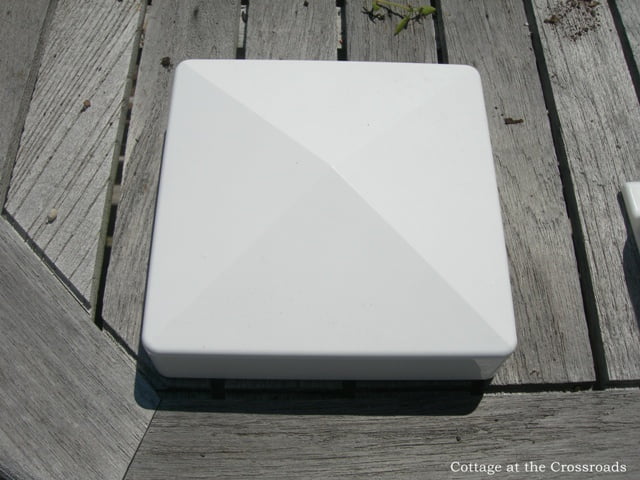 We also purchased a plastic cap to put on top of the stand where the top had been cut.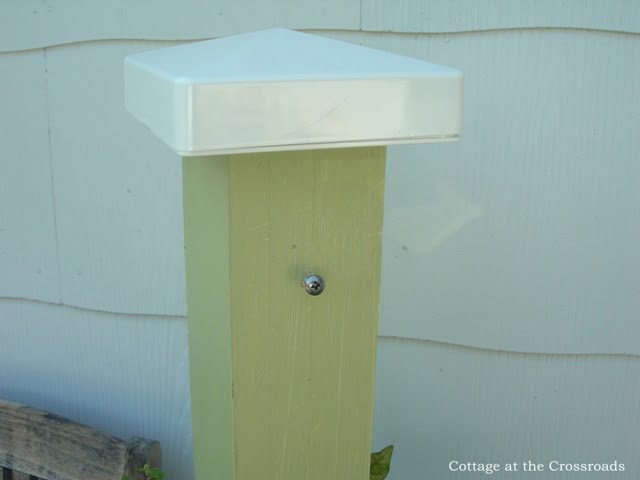 It dresses up the top and the screw is for hanging the newly painted sign.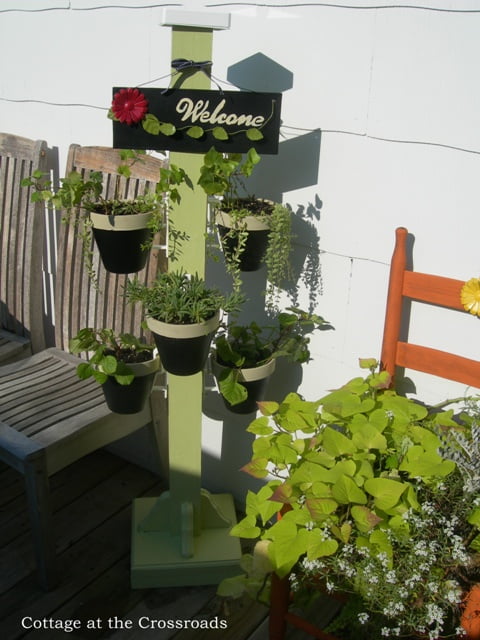 And here it is beside the old chair that we turned into a chair planter.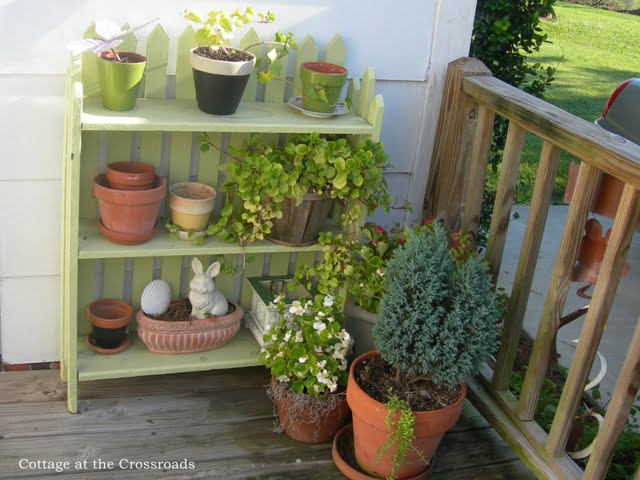 You can see that the color matches our bookcase plant stand that's on the deck.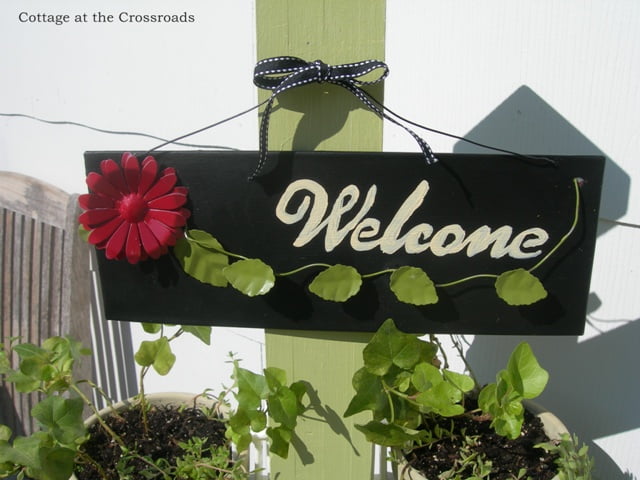 Here's a close up of the sign that hangs on the stand.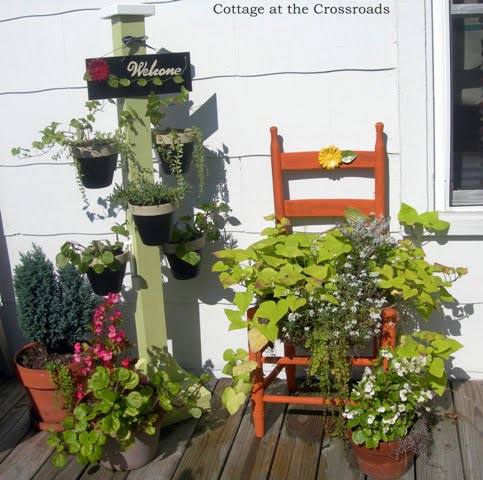 This is what people will see when they come to our back door. You know how one thing leads to another, don't you?
Well, I think I'm going to stain the deck and paint the handrails soon. And you know that other stand that I haven't done anything with yet? I already have plans to turn it into a plant stand for the front porch!