Take a look at this chair planter. Jane and I completed this project for a total cost of ZERO.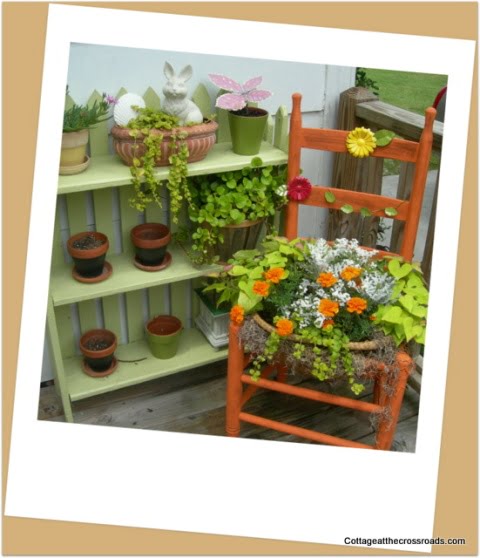 Hard to believe, isn't it? Here's how we did it.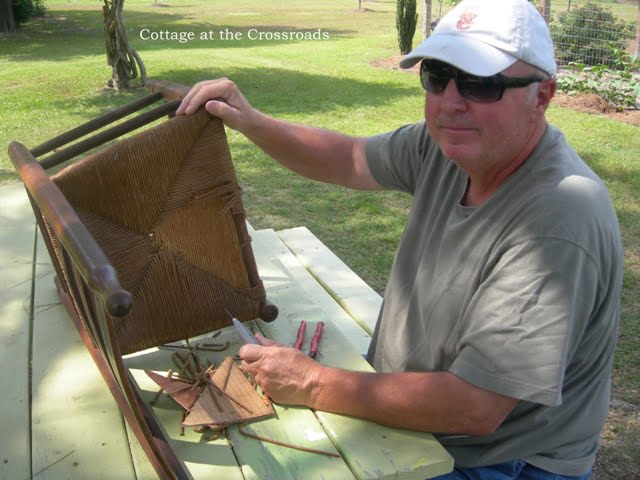 At our weekly trek to the auction, this old chair was left behind after the auctioneer and buyers had gone down the line. I spotted it sitting all by itself. Walked up and asked loudly if this chair belonged to anyone. I got no response, so I picked up the chair, and put it in my truck. Cost? $0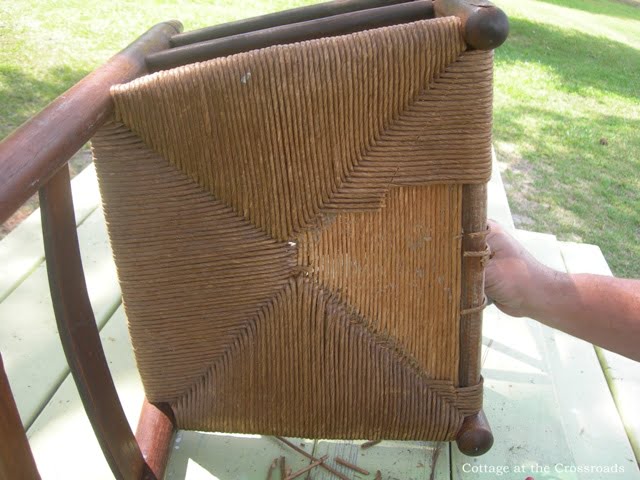 Jane asked me to remove the rotten bottom. She already had a vision of the finished product. Cost of Leo's labor? $0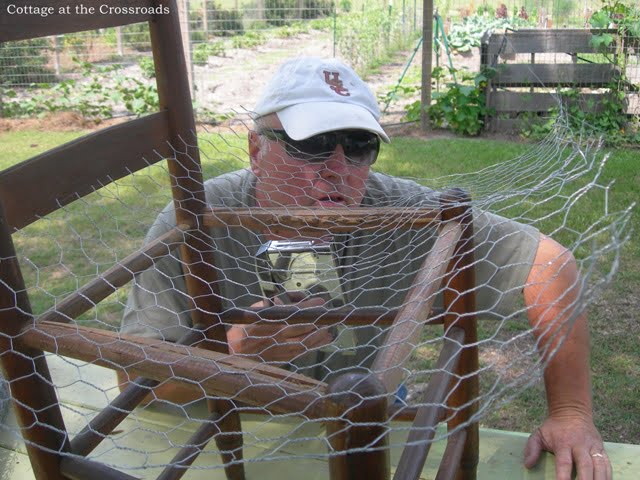 I had some chicken wire left over from an earlier project. Jane asked me to attach it to the bottom of the chair to support a flower basket. Cost of chicken wire? $0
By the way, don't mess with me when I have a gun in my hand, especially a staple gun!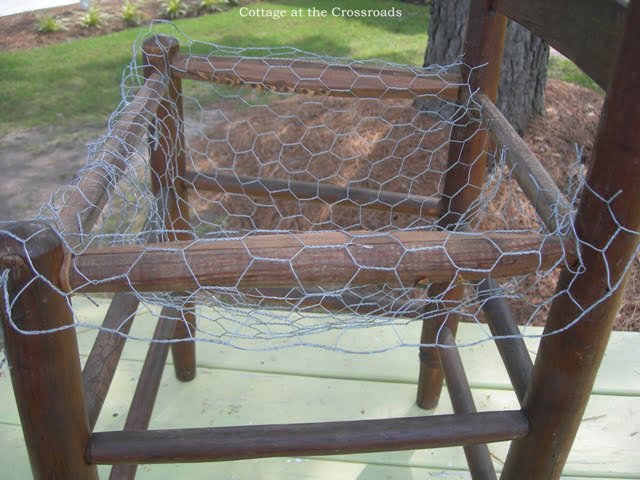 After I got the chicken wire stapled in, it was Jane's turn to do her magic. She came back from my workshop with some paint that she had won in a giveaway a few months ago. It was some Annie Sloan's Barcelona Orange chalk paint. Cost of paint? $0
Jane wanted to go to the nursery to buy a coco basket liner and some flowers, but I found an old basket that was just taking up space in my shop. Cost of basket? $0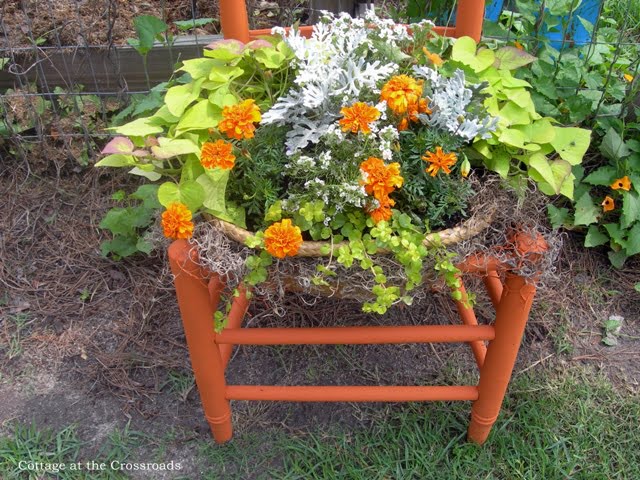 And instead of buying new flowers from the nursery, I suggested that the marigolds between the tomato plants were the perfect match for that orange paint. So she dug up a few of them and found some other plants that needed repotting, and before she knew it, she had the basket filled. Cost of plants ? $0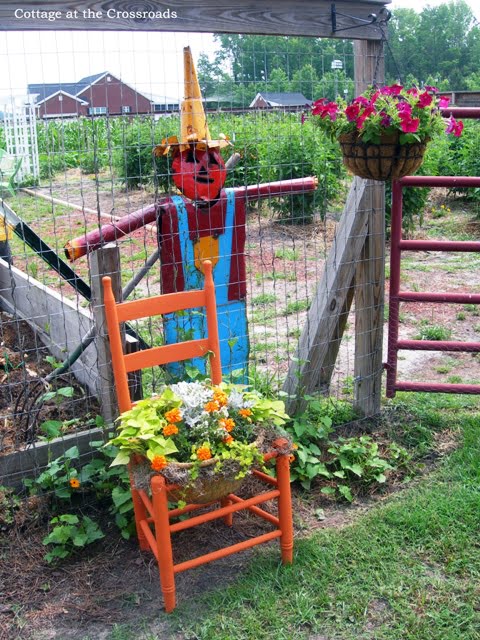 Once the chair planter was complete, Jane started moving it around to find the perfect place for it. Near the scarecrow? I don't think so.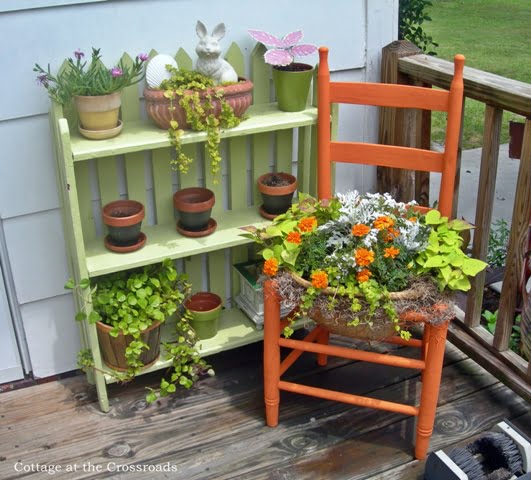 On the back deck was the perfect spot.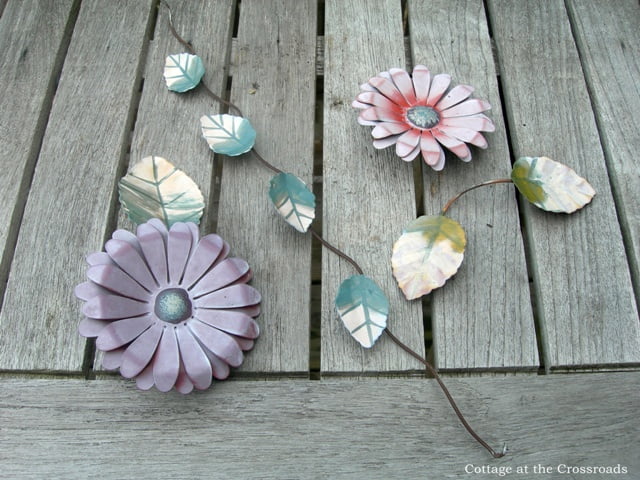 Jane kept looking at the chair and felt that it needed a little embellishing. So she removed these old, faded flowers from a metal sign, spray painted them, and put them on. Cost of her creative consultation? $0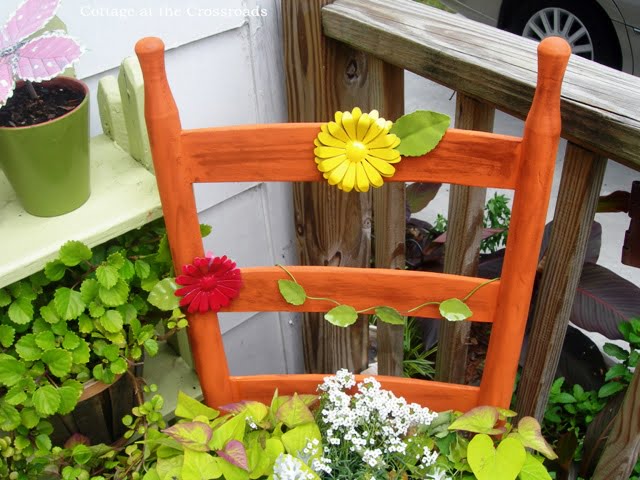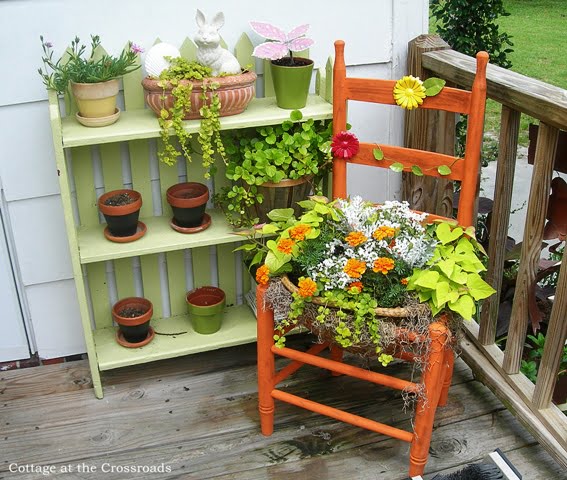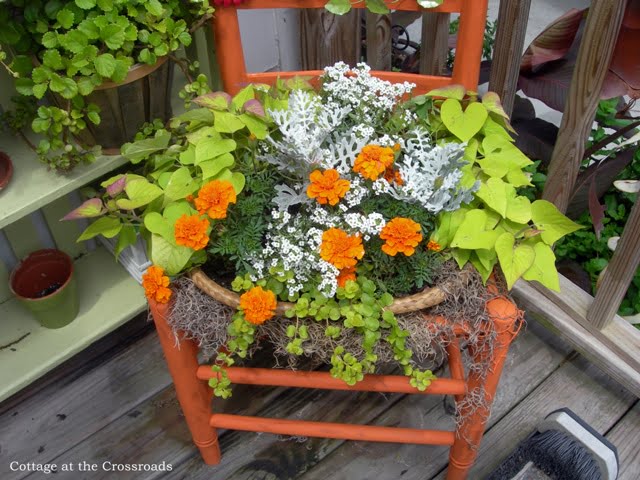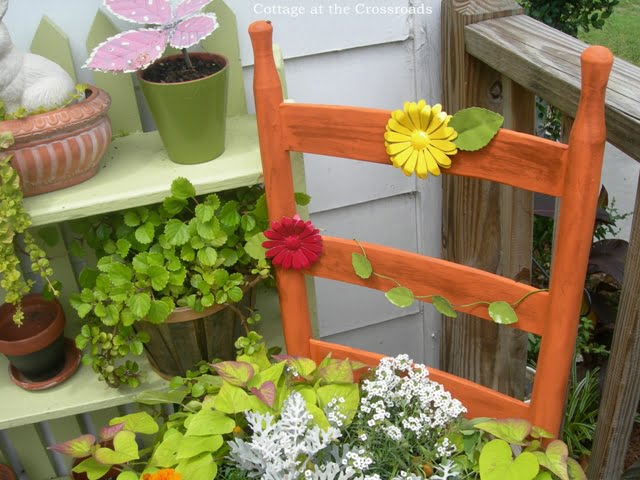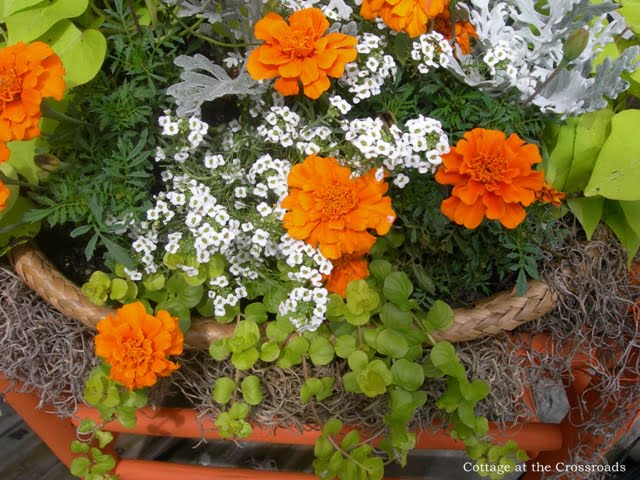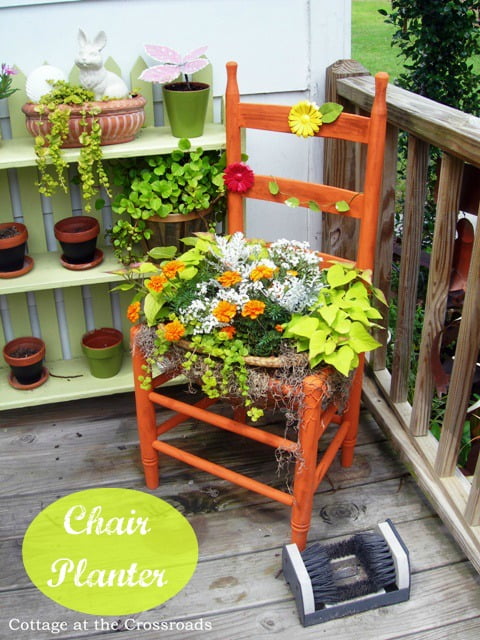 See? You really can do a project that's totally free.
Doesn't everybody love FREE?