Say you're sick of having the same dishes over and over. You and your family want to spice up your life and try different dinner ideas.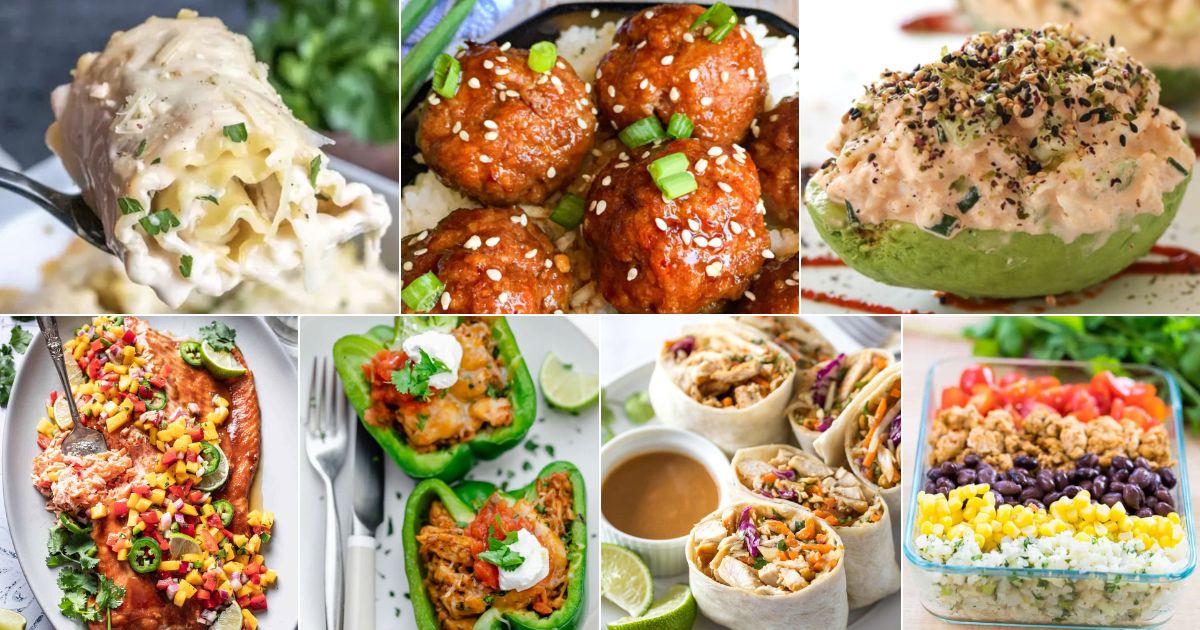 So you decide to hop onto the internet for inspiration. If you're reading this article, you came to the right place. We'll help you discover some of the best, easy, unusual dinner recipes. Keep reading if you want to try out new and delicious meals today!
Contents
1. Portabella Pizzas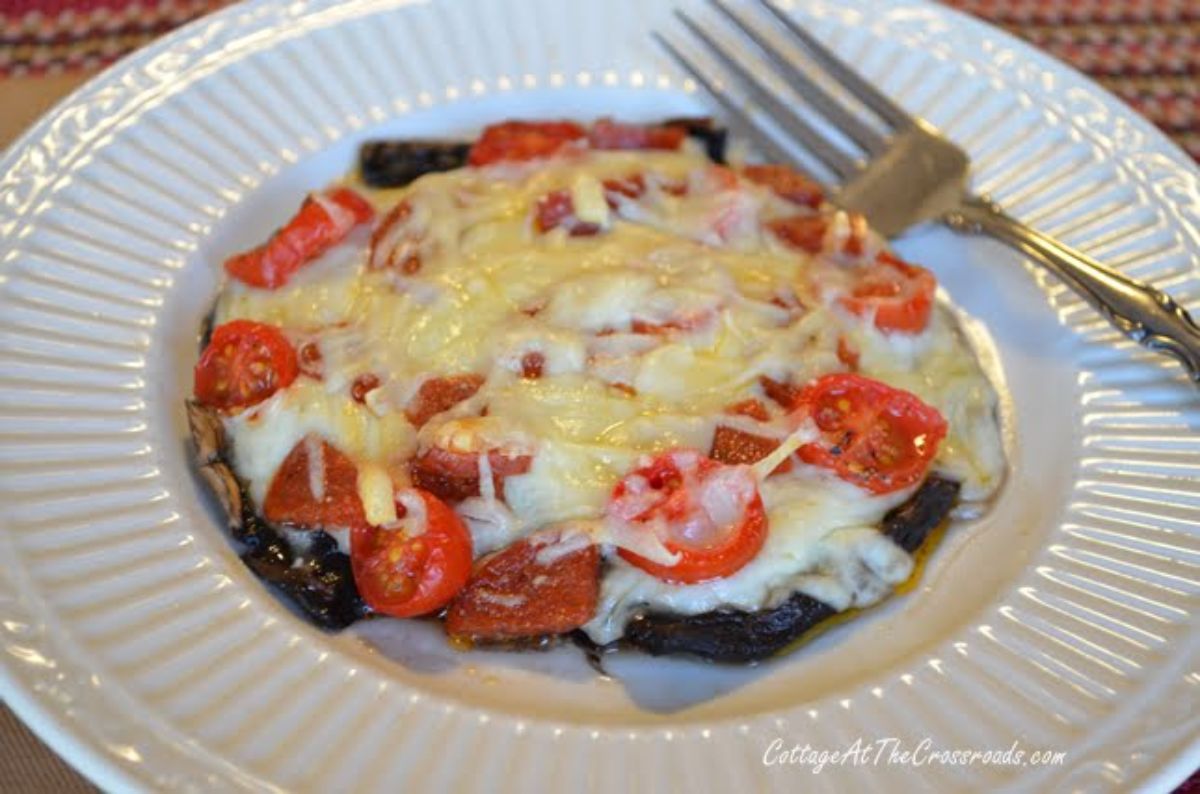 These portabella pizzas substitute mushrooms as a low-carb alternative crust. If you want pizza but follow a strict diet that limits your carb intake, look no further.
Remember to properly clean the mushrooms before starting. Finish the pizzas with a generous portion of cheese and other toppings, like pepperoni, and bake until the cheese turns gooey and melted.
Your kids will probably hesitate to try the mushrooms. Once they do, portabella pizzas might be their next favorite dinner.
2. Peach Cantaloupe Soup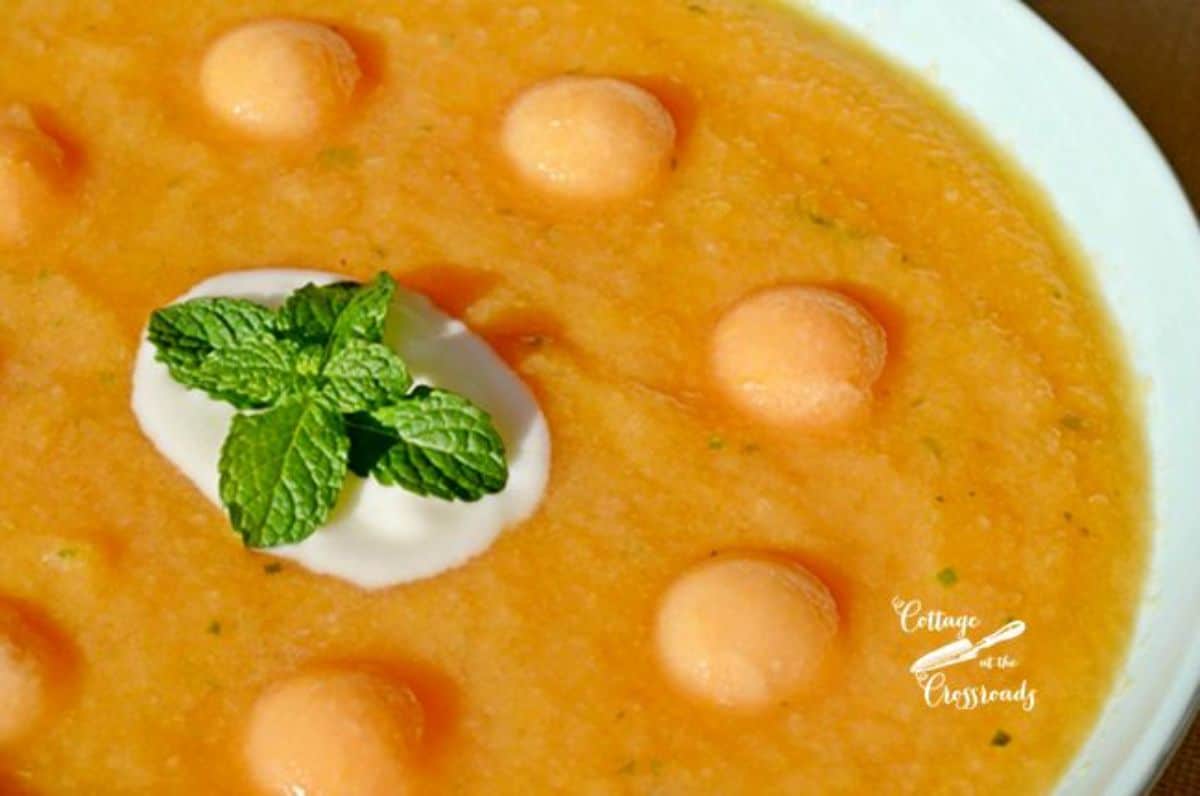 This dish brings summertime vibes to the table with peaches and cantaloupes. Refreshing and cold, you can enjoy this soup if you want a lighter meal during the week.
Herbs bring a splash of freshness to the fruity soup that will have you going back for another spoonful or two. The soup has a gorgeous orange color from the fruits and will look great with another side dish or on its own.
3. Skillet Turnip Dip with Bread Ring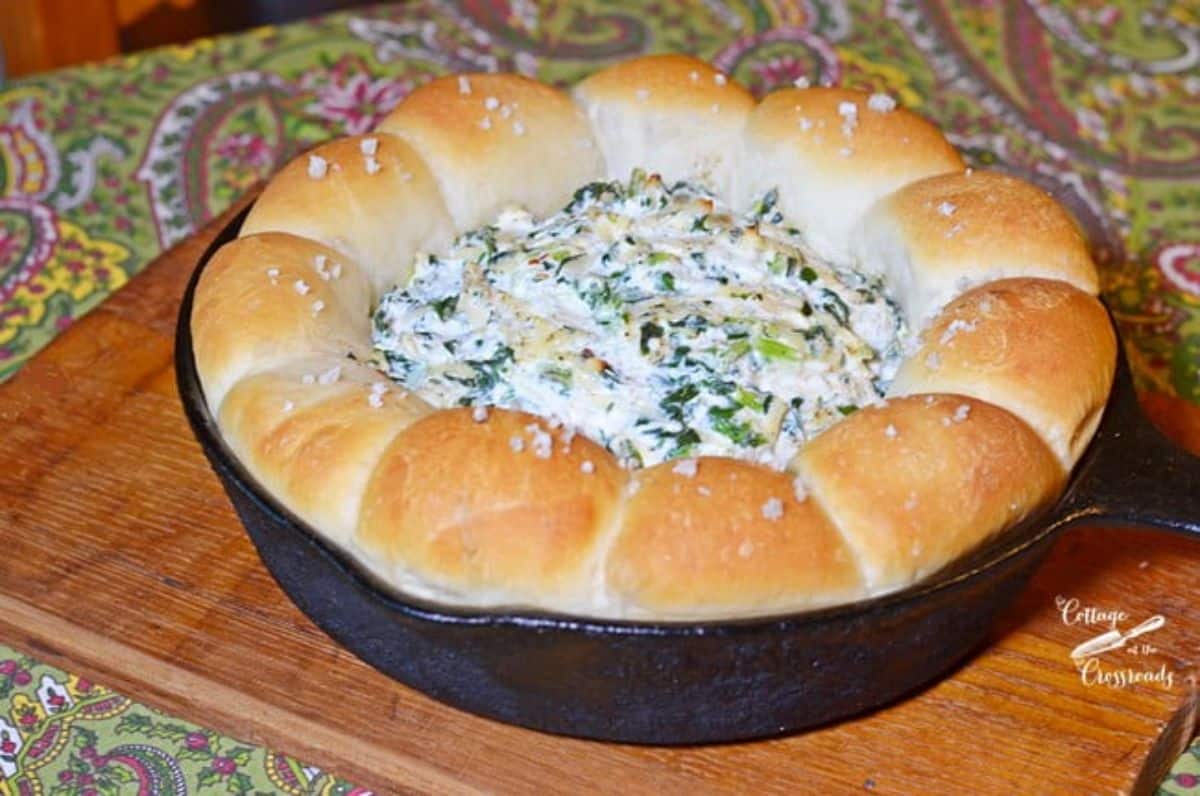 This meal will be your next go-to if you're a spinach and artichoke dip fan. The turnip dip can fill you up or be a great appetizer before your main dish, paired with fluffy, baked bread.
Buttery, salty, and tempting, you'll want to keep this recipe handy for yourself and when friends come over for dinner.
4. Asparagus Sandwiches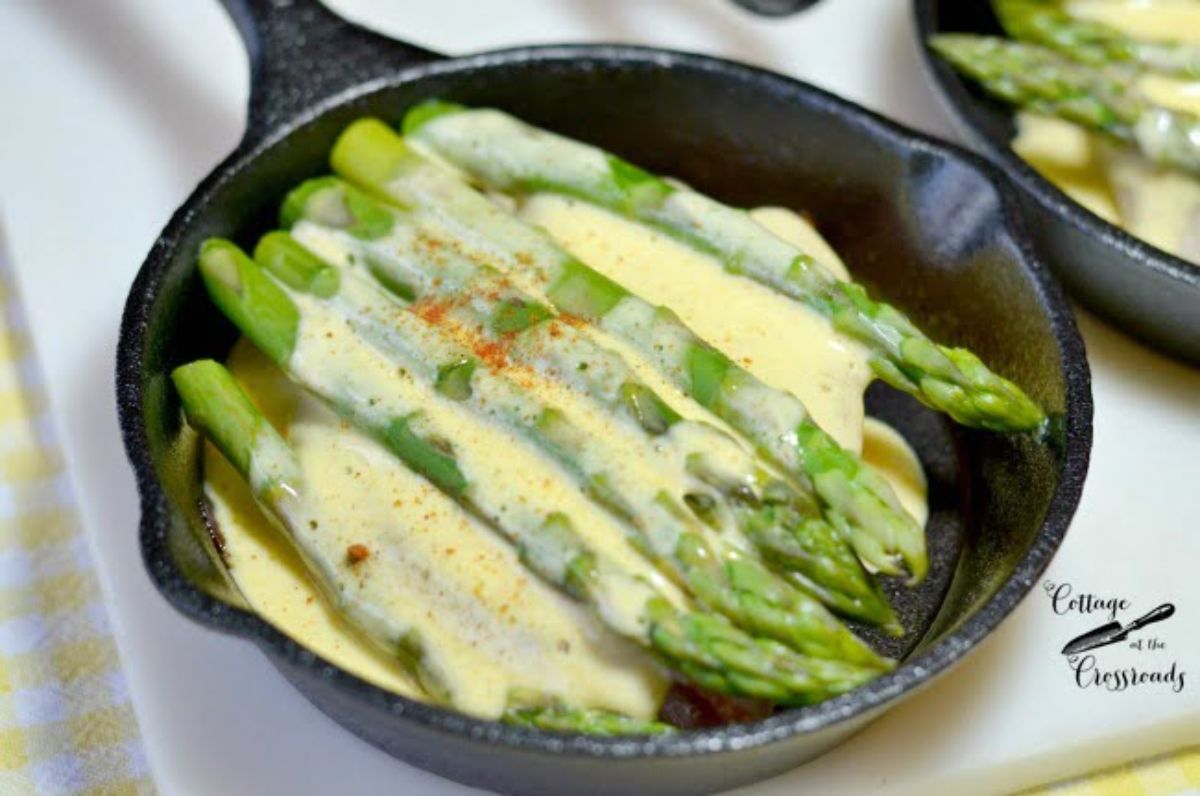 You can prepare asparagus sandwiches for a wholesome meal, using a cast iron skillet to warm the biscuits and bring a nice flavor to the overall dish.
Cheesy, meaty, and healthy, you can top off the sandwiches with Hollandaise sauce for an extra kick of richness, made from egg yolk and butter.
5. Stuffed Chicken Breasts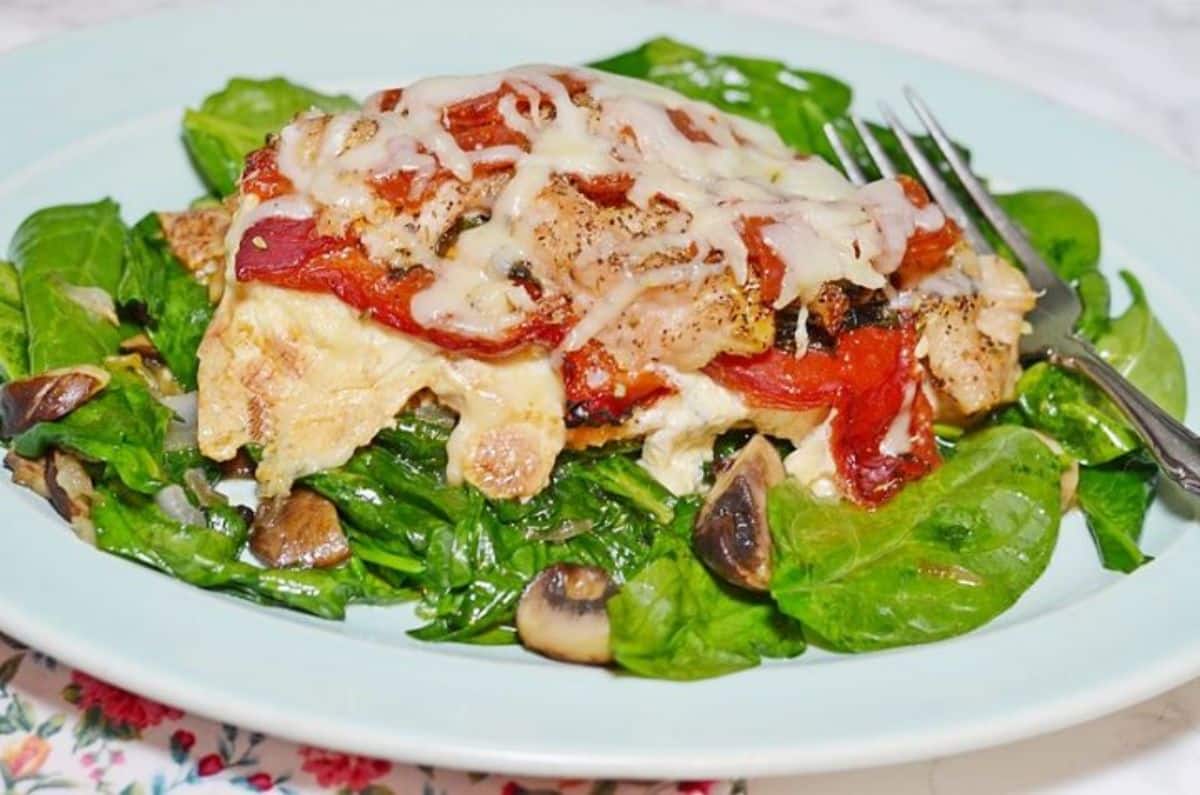 This Italian-styled dish is perfect if you want a quick but fulfilling meal. Hearty and protein-packed, this recipe uses bold spices and mozzarella cheese, reminiscent of chicken parmesan.
The chicken breasts are golden-brown and bubbly by the time they leave the oven, and your family will request this dinner more often at suppertime. Pair the chicken with squash or other veggies like sauteed onions.
6. Roasted Cherry Tomato Tart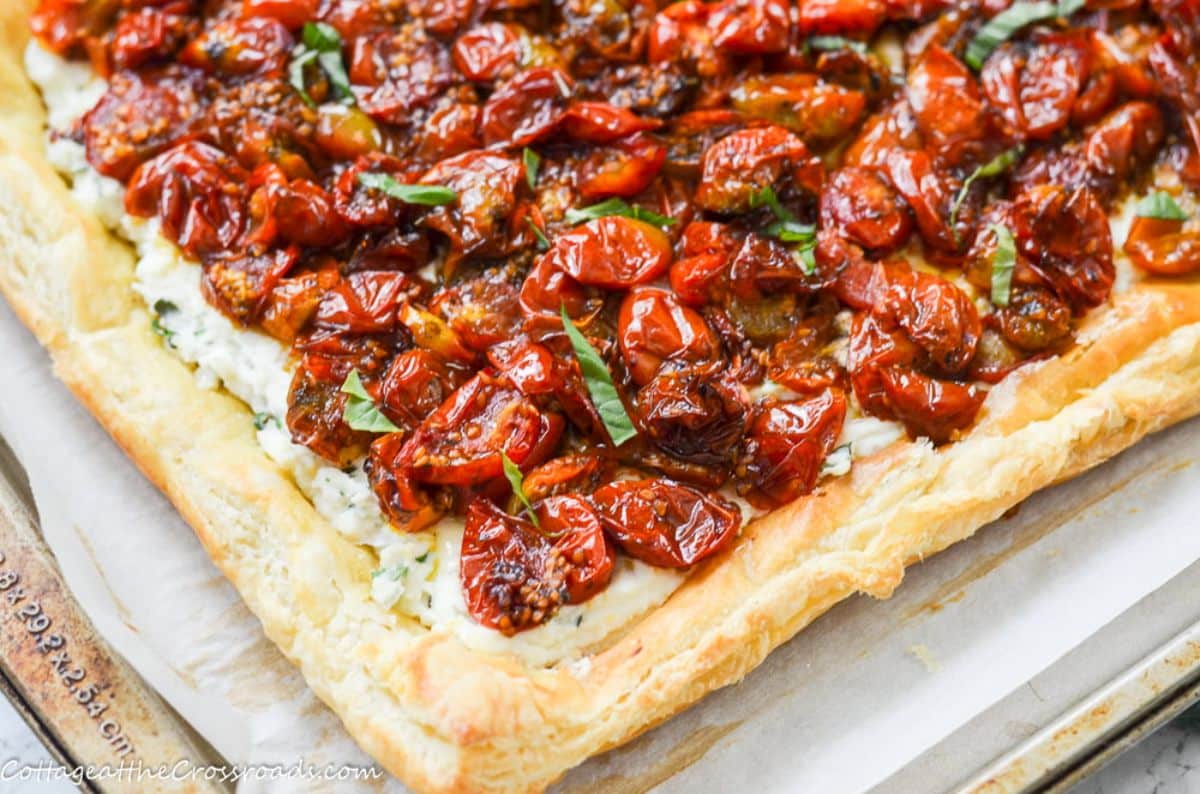 Cherry tomatoes are sweet with a hint of acidity that makes an excellent ingredient for a flaky and savory pie. Goat cheese brings a bit of tang to the meal alongside Italian seasonings for a garlicky and peppery punch.
Try this recipe; we promise you'll want to make it whenever cherry tomatoes are in season!
7. Ham Salad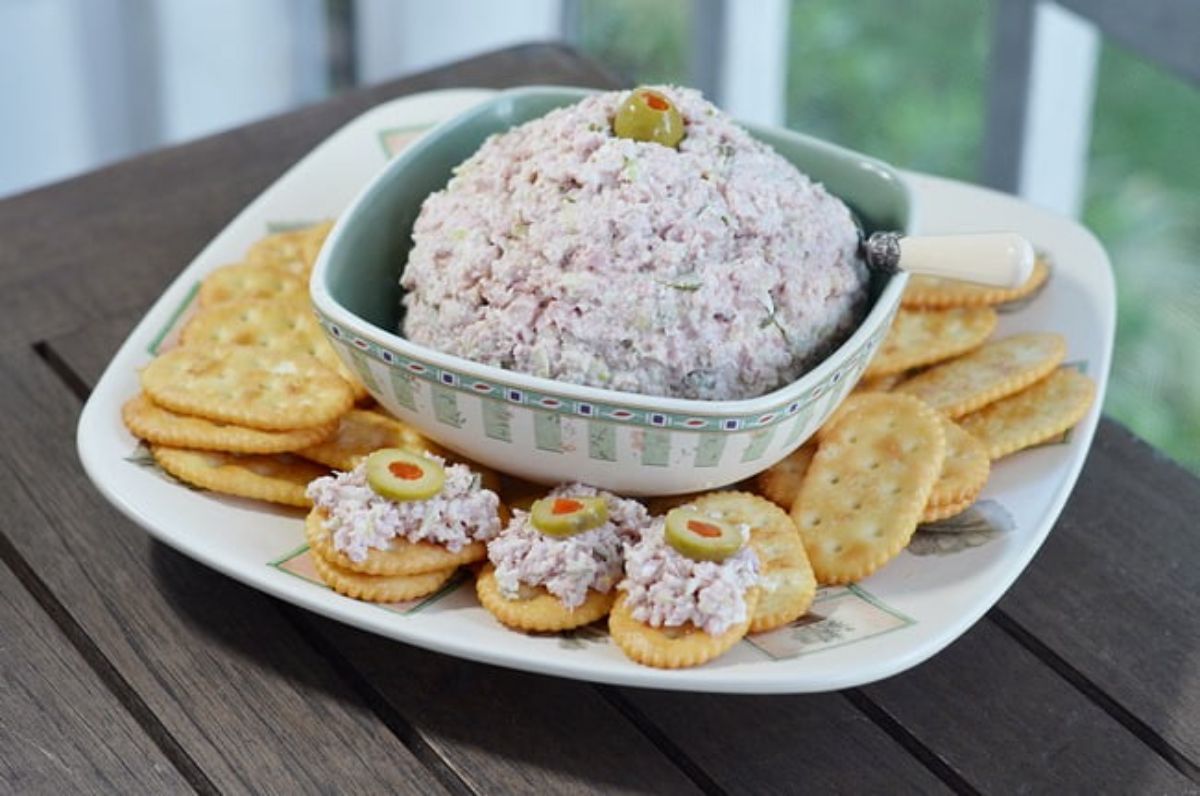 If you have some leftover ham from a holiday dinner, then what better way to use it than by incorporating it into a yummy, creamy salad?
Pickled relish adds a dash of tartness, while hard-boiled eggs contribute to a consistency that will stick with you. Serve with crackers or spread a thick layer on a slice of bread, and don't be afraid to go back for seconds!
8. Baked Spaghetti & Meatballs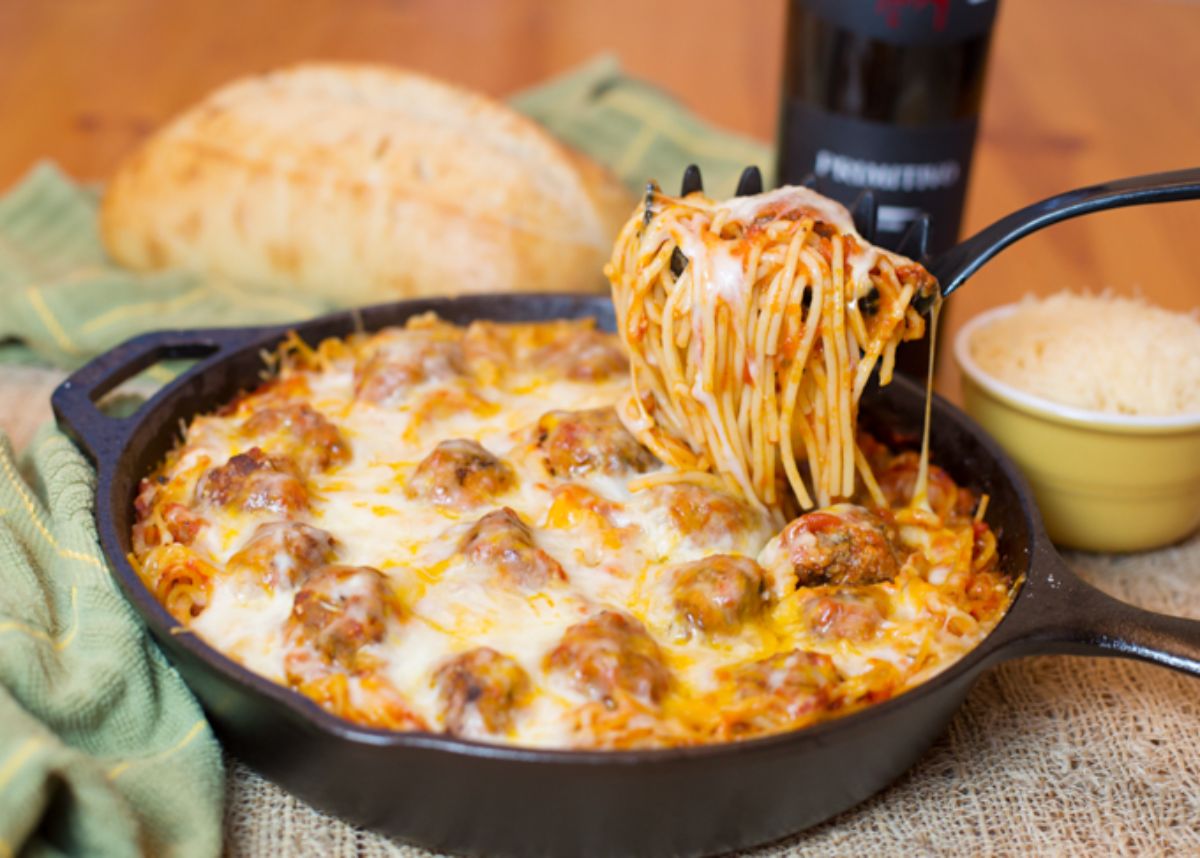 This pasta recipe takes everything you love about spaghetti and spins a new and original twist by baking the dish and giving the Italian meal a crispy, broiled, and cheesy top layer.
The sauce provides succulent tomato, and the parmesan brings out that recognizable taste we love in spaghetti, no matter our age. You can make meatballs from scratch or opt for frozen meatballs to save time and energy.
9. Cowboy Stew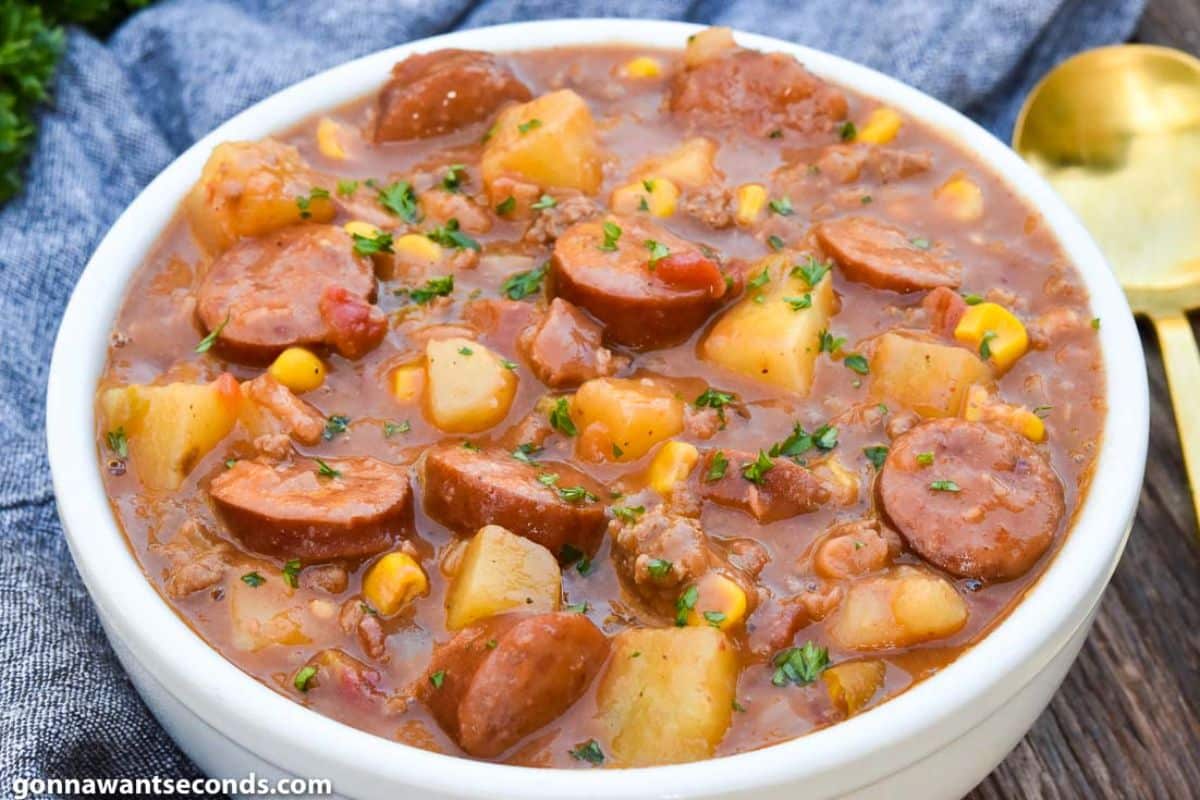 Yeehaw, partner! Cowboy stew incorporates beef, sausage, and bacon for a meaty and stick-to-your-ribs dish. This dinner also hones in on the classic Southwestern style with beans, chilies, and corn.
The best part? Let the crockpot do the hard work for you so you can get back to the stuff that matters.
10. BBQ Ranch Pasta Salad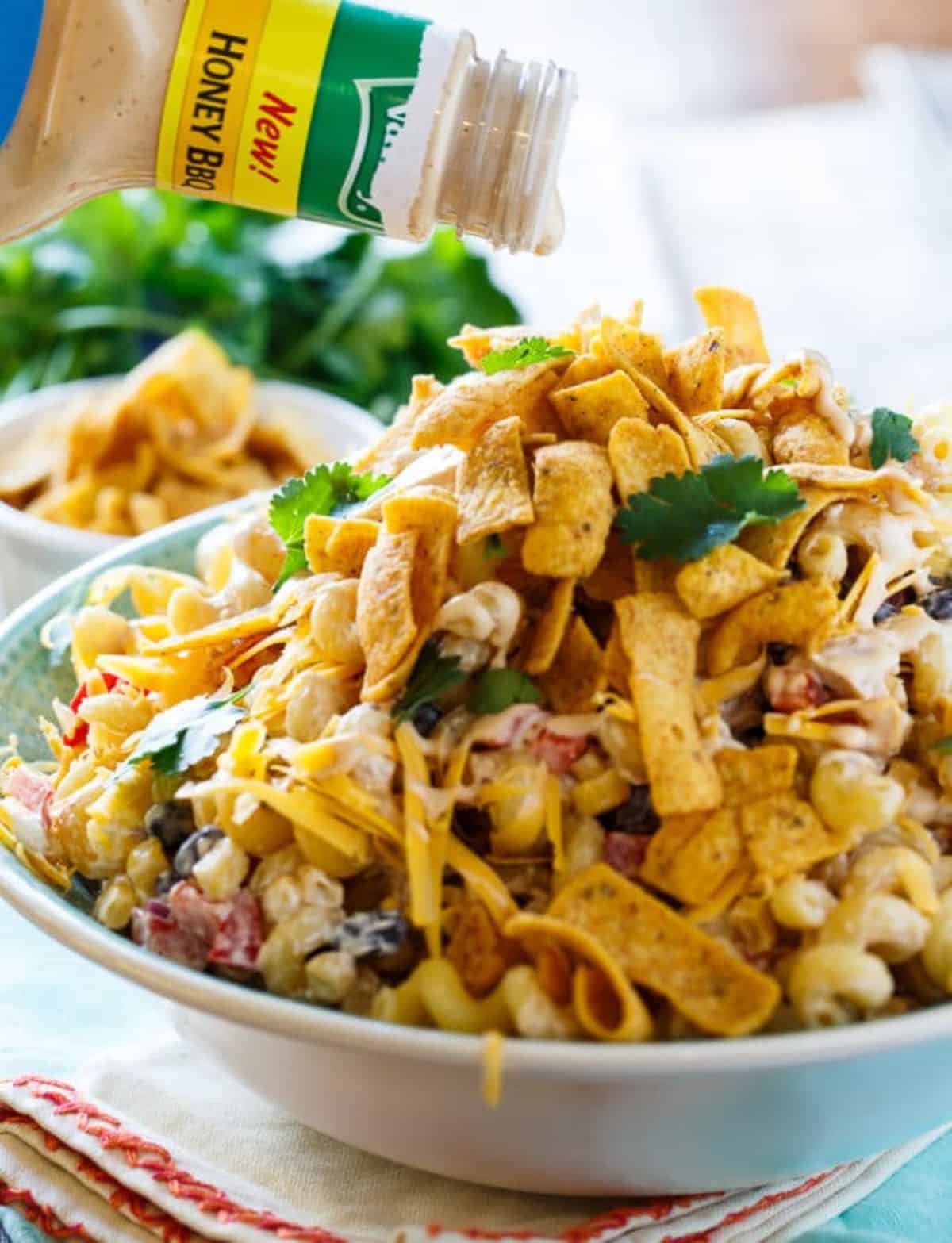 This pasta salad has some of the best summer flavors, with cilantro and bright veggies. You can choose any pasta type, such as rotini or bow ties, as long as they're not long like spaghetti noodles.
The different cheeses add creaminess, and the corn chips bring texture and salt and will guarantee you can't just have one serving.
11. French Onion Chicken Casserole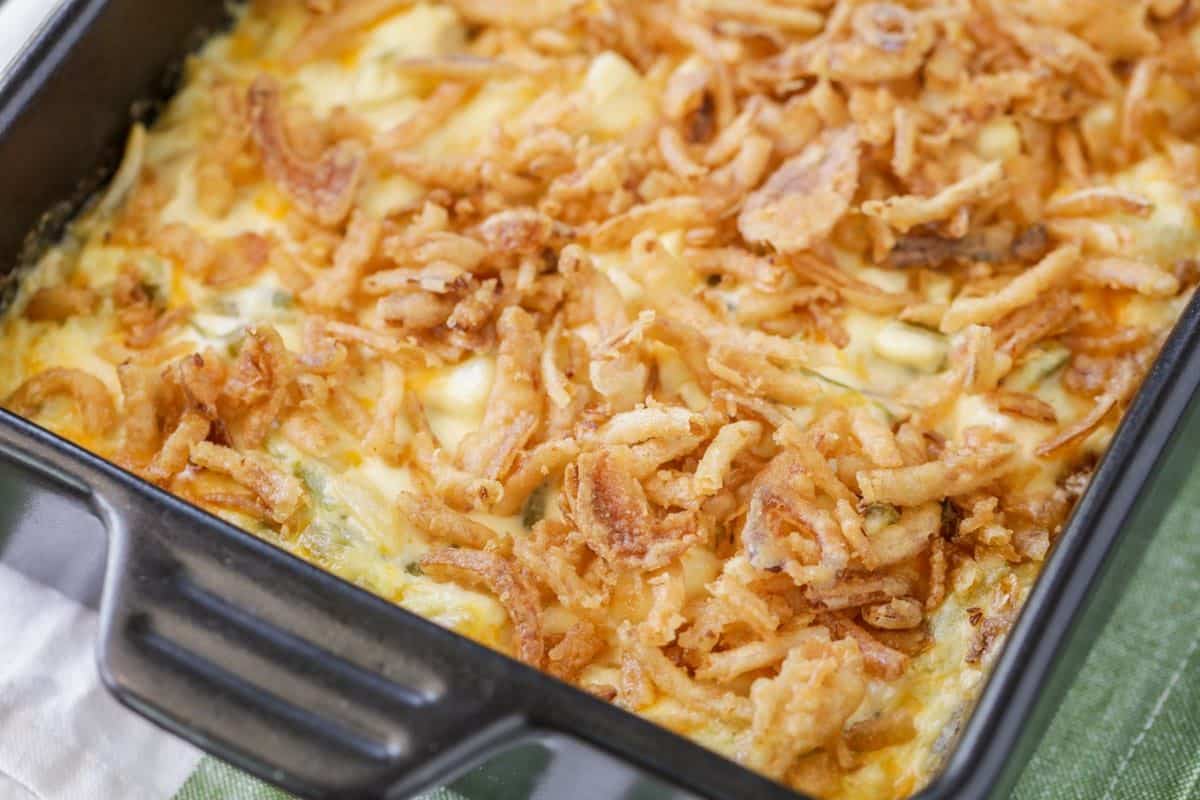 Simple and warm, this casserole makes a wonderful recipe to settle in after a long day. The savory chicken combines with cheese and fried onions for a rich meal the whole family will praise.
French onion soup is ideal for cooler nights, and this baked dish will make your entire house smell delightful.
12. Slow Cooker Cheesy Buffalo Chicken Pasta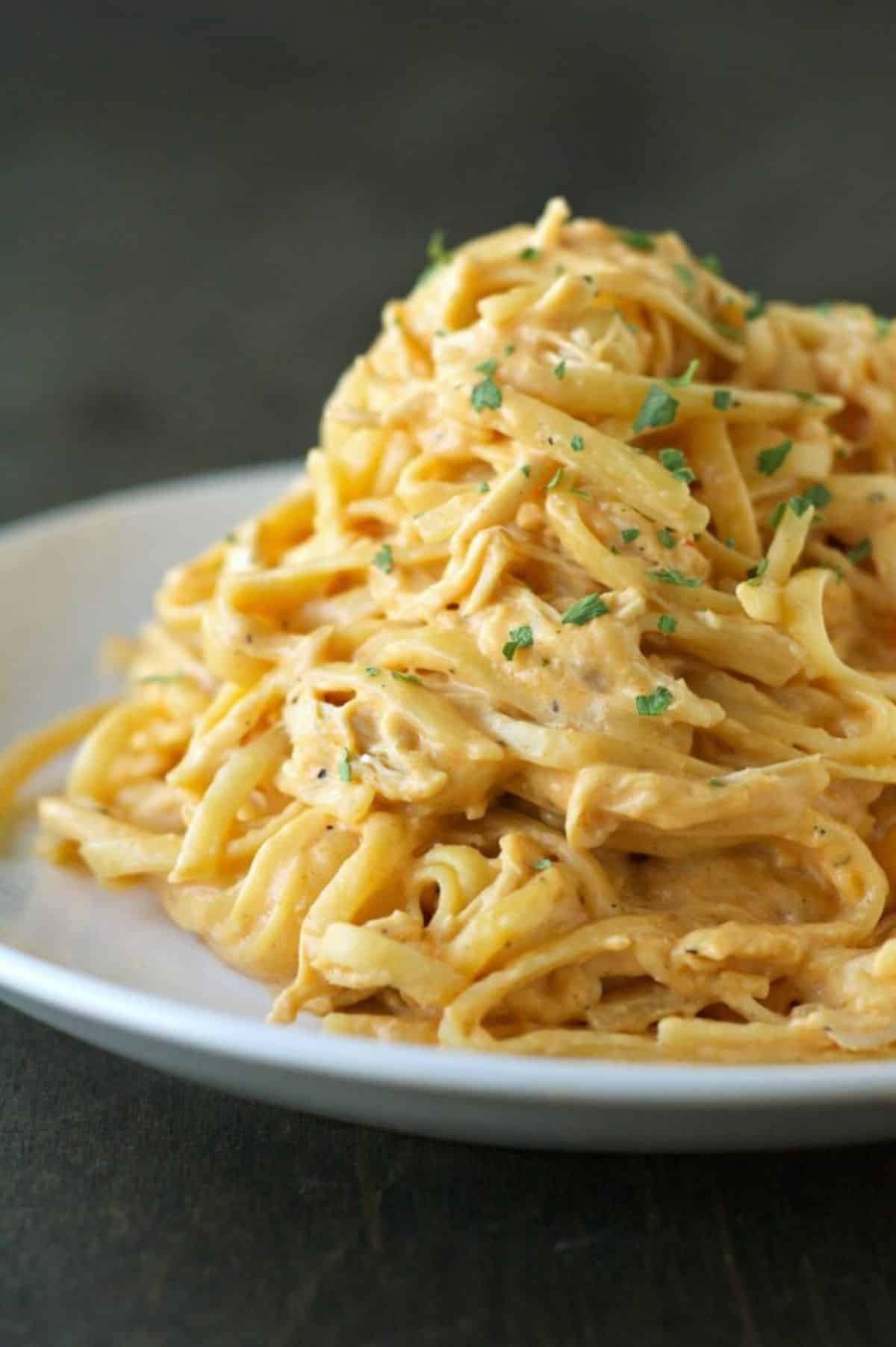 Calling all spicy fans! This slow cooker recipe uses buffalo sauce for a pinch of heat. You can play around with the amount of sauce if you don't like super hot meals.
The pasta is scrumptious, covered in cheddar cheese for a bit of sharpness, and chicken broth adds a more comforting edge. Serve this meal and feel like a pro chef!
13. Sweet and Spicy Asian Turkey Meatballs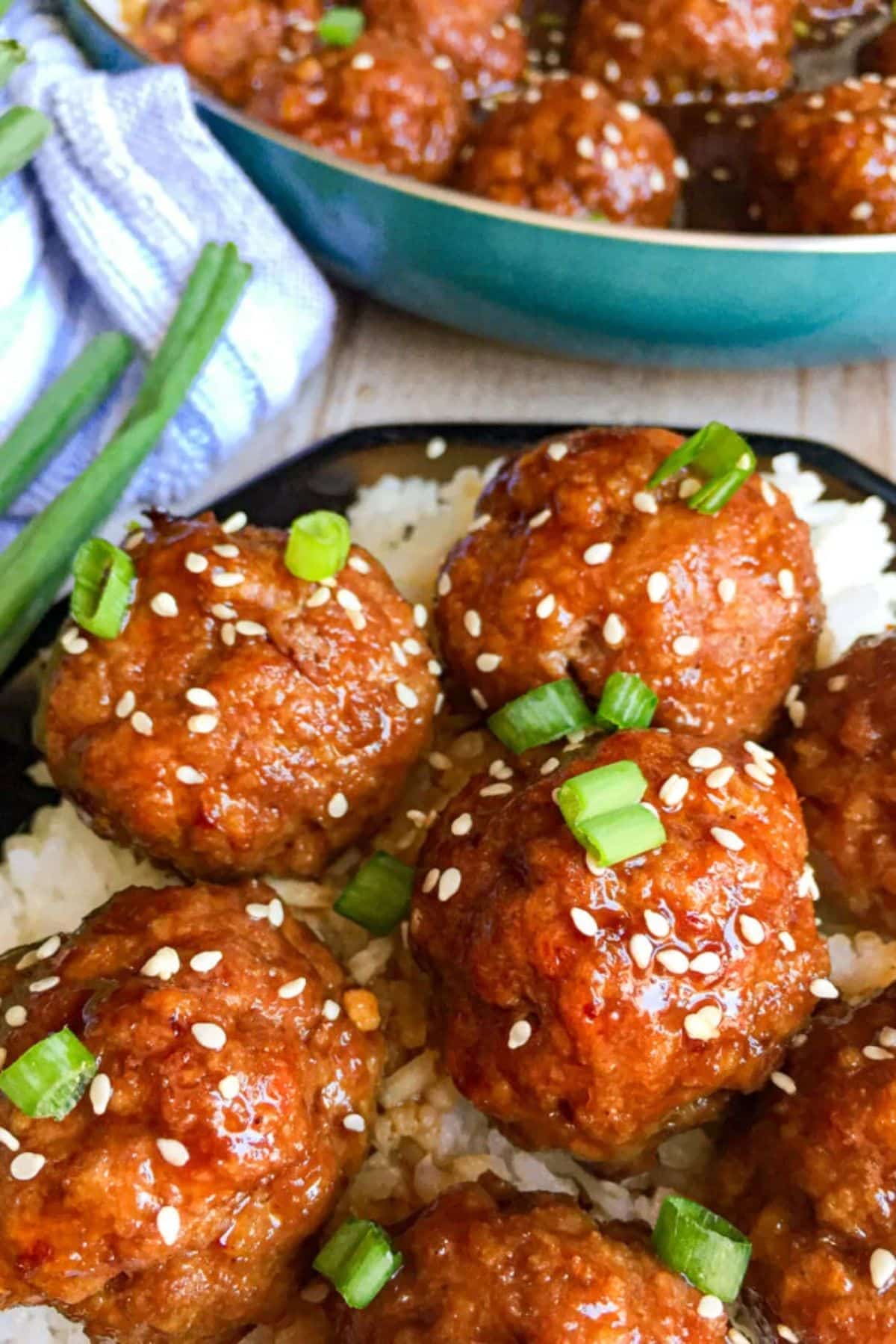 These sweet and spicy meatballs combine some of the best Asian flavors by using ginger, Hoisin sauce, honey, and Sriracha. You can serve them over white rice and top them with green onions for a complete and no-hassle meal with minimal clean-up.
14. Taco Stuffed Pasta Shells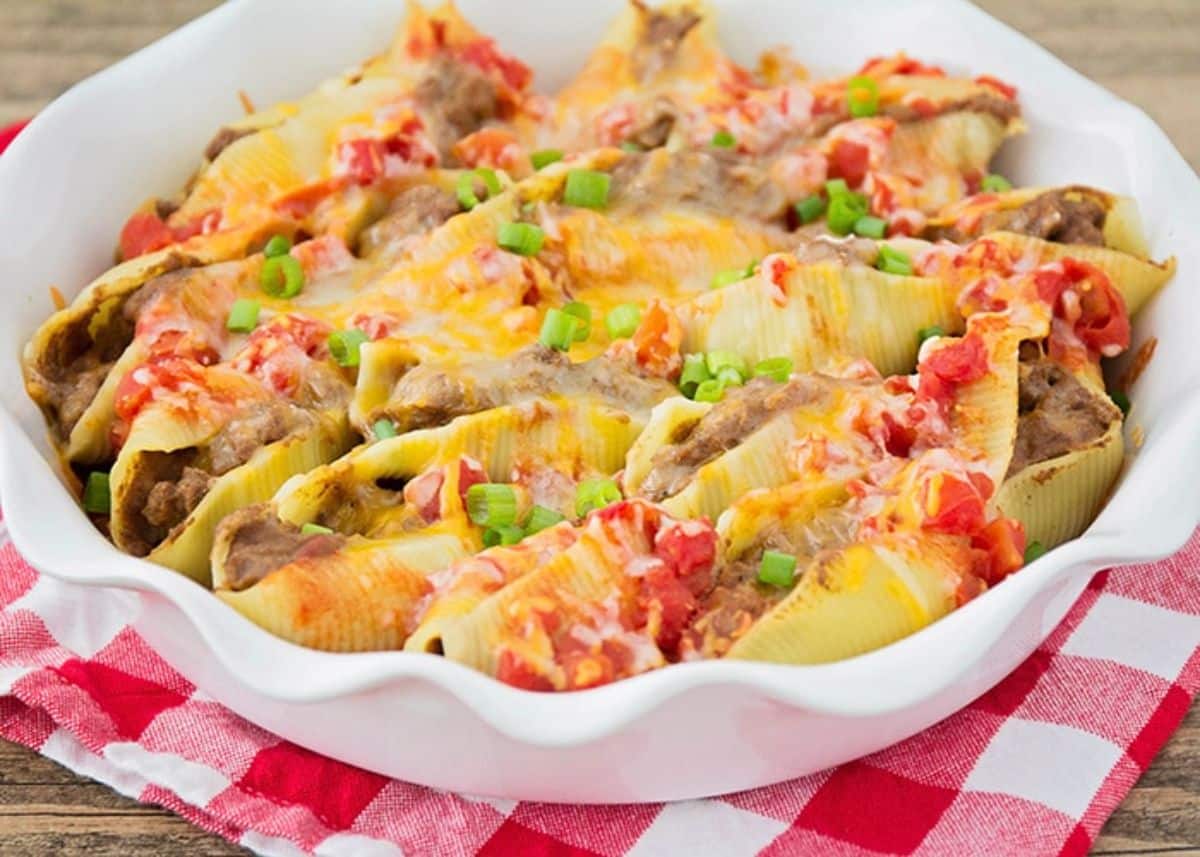 Have you seen those huge pasta shells at the store before and wanted to try a recipe with them but had no idea what to make? Then here's your chance to give a shot at something new!
These stuffed shells use beans, beef, salsa, and taco seasoning to achieve the typical Mexican style. Serve with a dollop of sour cream for a fun and unique dinner. Get your kids to help by loading up the shells after you take care of cooking them.
15. Sloppy Joe Tater Tot Casserole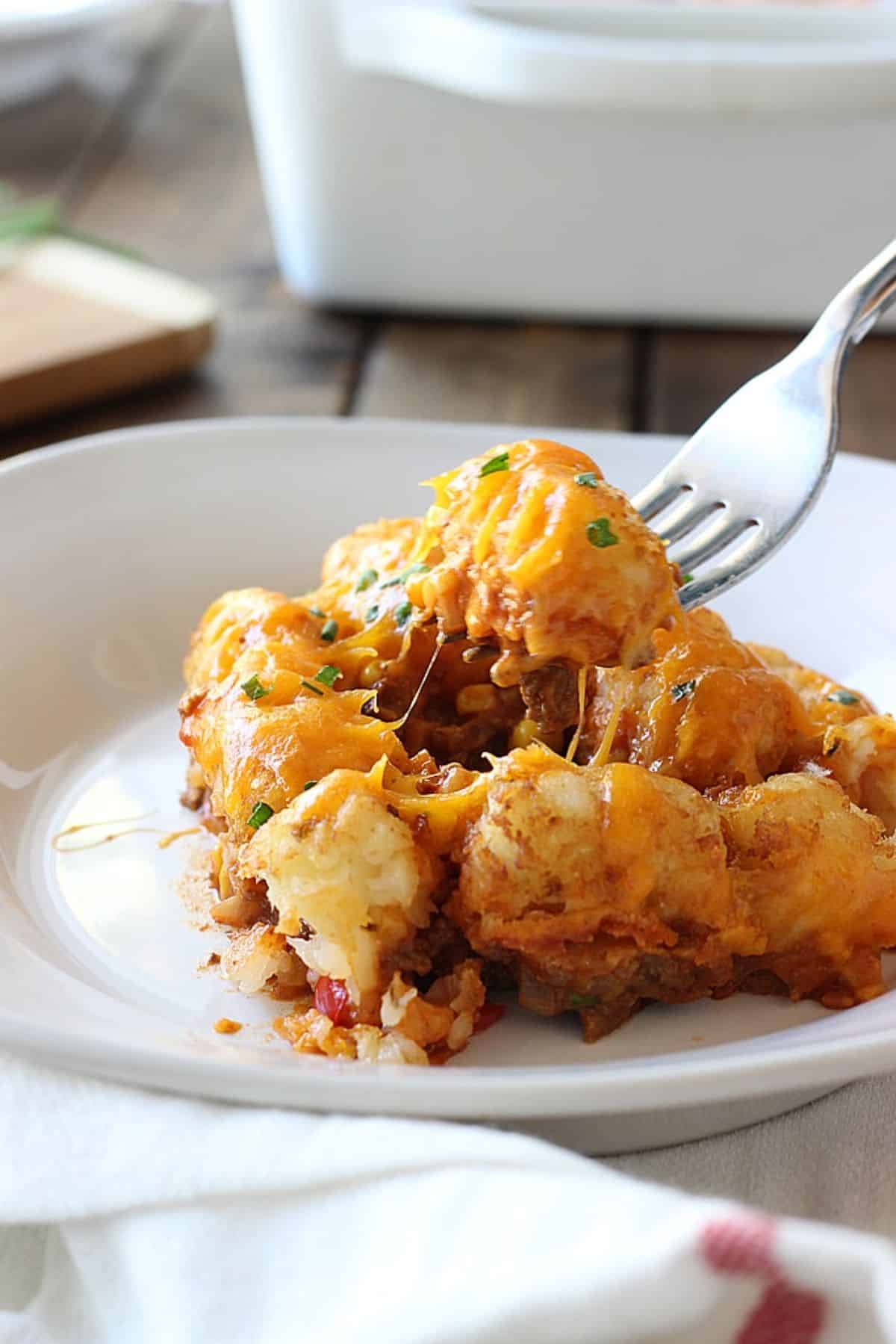 Potatoes plus sloppy Joes? Sign us up. This quick and straightforward meal mixes memorable tastes and textures with several veggies, cheeses, and spices.
You also don't have to worry about the huge mess sloppy Joe sandwiches normally make since the casserole bakes in one pan. Serve your significant other and kids and feel good when they ask for more.
16. Grilled Hawaiian Chicken Bowls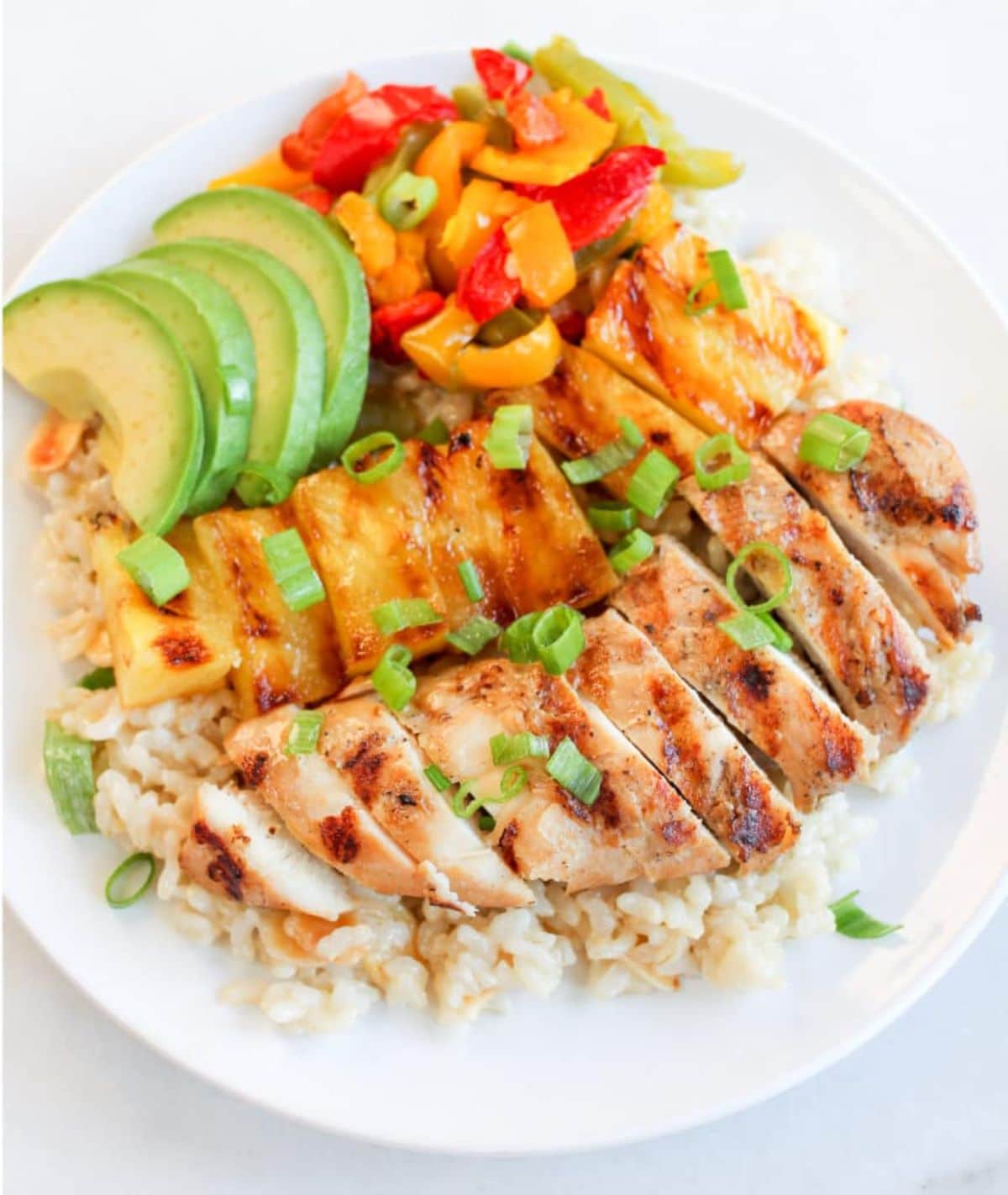 This chicken bowl is ideal for a nutritious and colorful mild-weather meal. The avocado provides healthy fat, and the pineapple adds a zing of acidity.
The other ingredients add palatable touches reminiscent of the Pacific island in the ocean. If you can't take a vacation currently, munch on this bowl by the poolside and let your imagination do the rest.
17. Keto Big Mac Bowl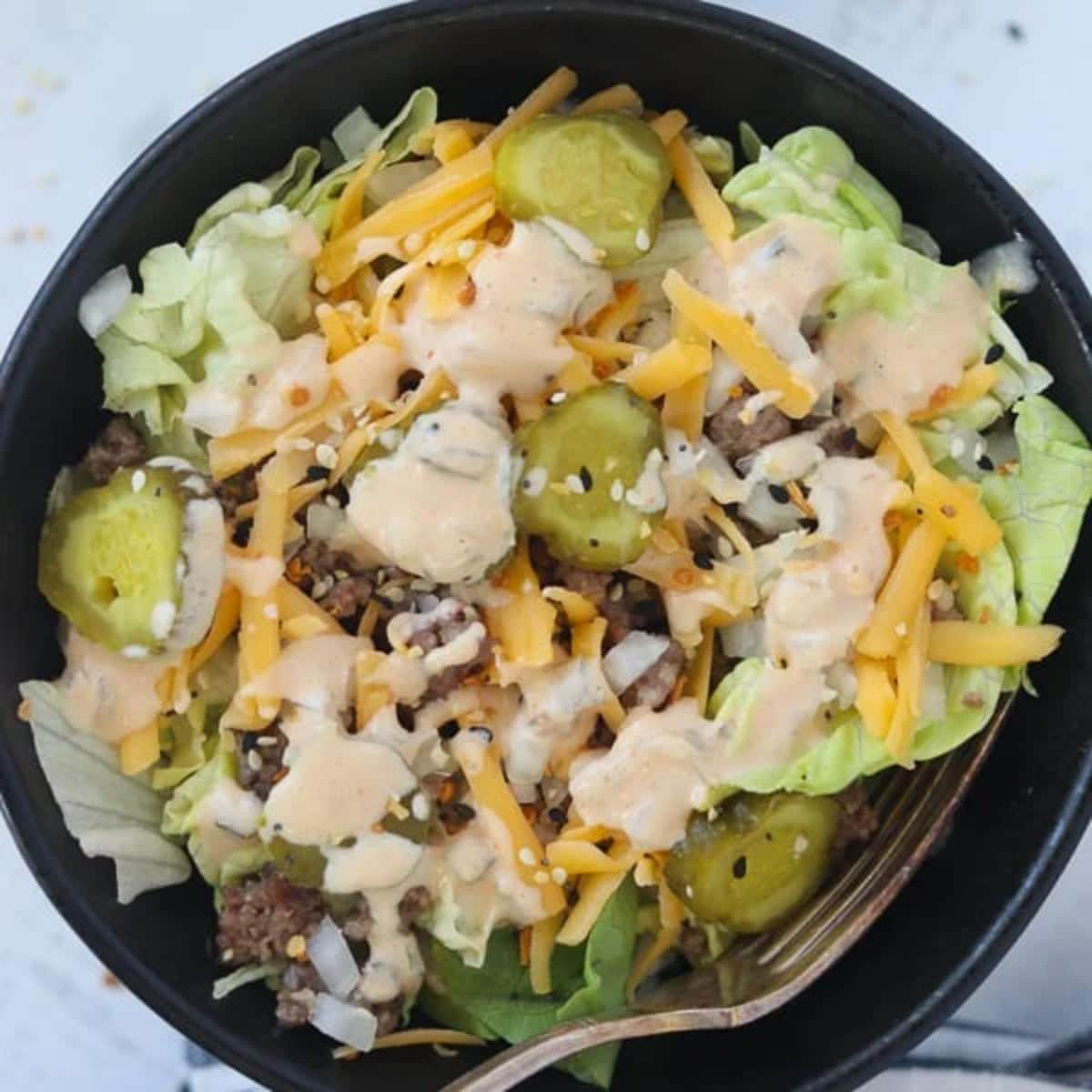 Another one-plate meal, this keto bowl, includes ingredients that rival McDonald's signature burger.
But this dish neglects the bun, making it a low-carb and keto-friendly recipe. Beef, lettuce, onions, dill pickles, and a mimicking sauce make this a yummy dinner everyone can enjoy without feeling guilty about pulling up to the drive-thru.
18. Chicken Alfredo Lasagna Roll-Ups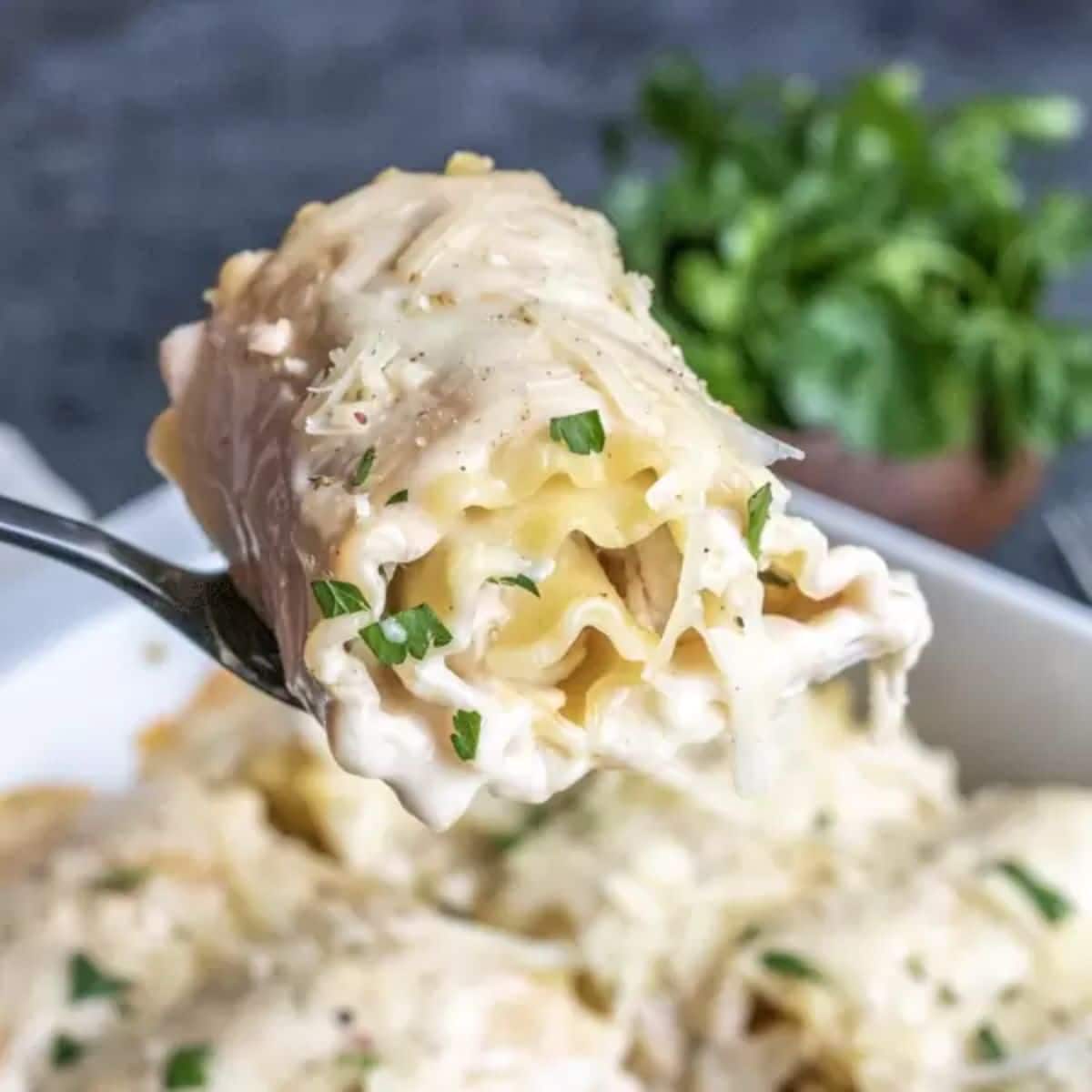 Two of the best Italian dishes, fettuccine alfredo, and lasagna, come together in this recipe for an unforgettable dish that your guests will love.
The creamy sauce goes along well with the other ingredients, and the three cheeses make you crave this recipe every week. Keep an eye on your cholesterol level, though.
19. Crockpot Thai Chicken Curry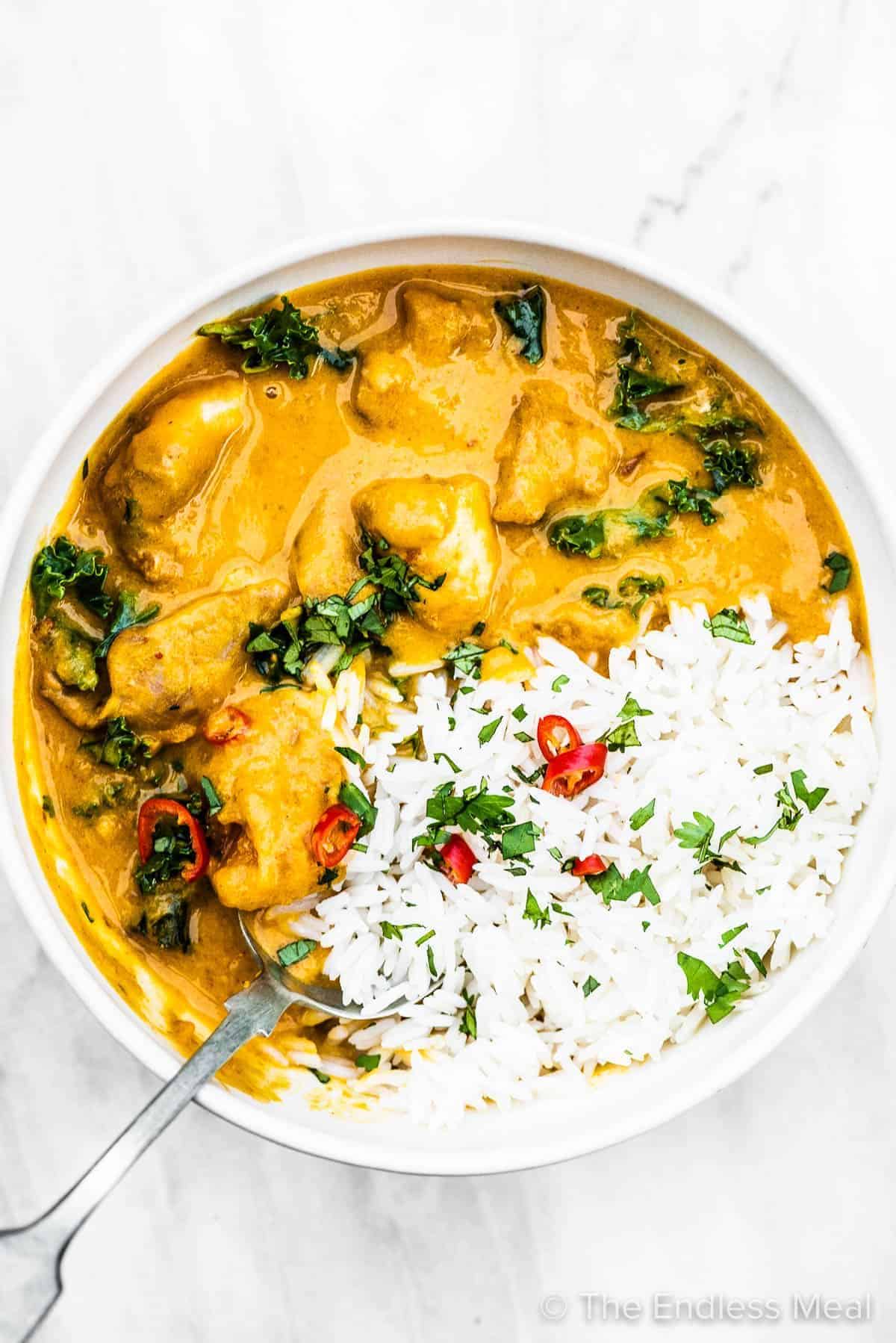 Another simple and slow cooker recipe, this chicken curry is also paleo and gluten-free. The chili peppers, ginger, squash, coconut, and curry paste add boldness to the meal, and you'll want to save this recipe for chilly nights when you crave a hot and spicy dinner.
20. Asian Wraps with Peanut Butter Sauce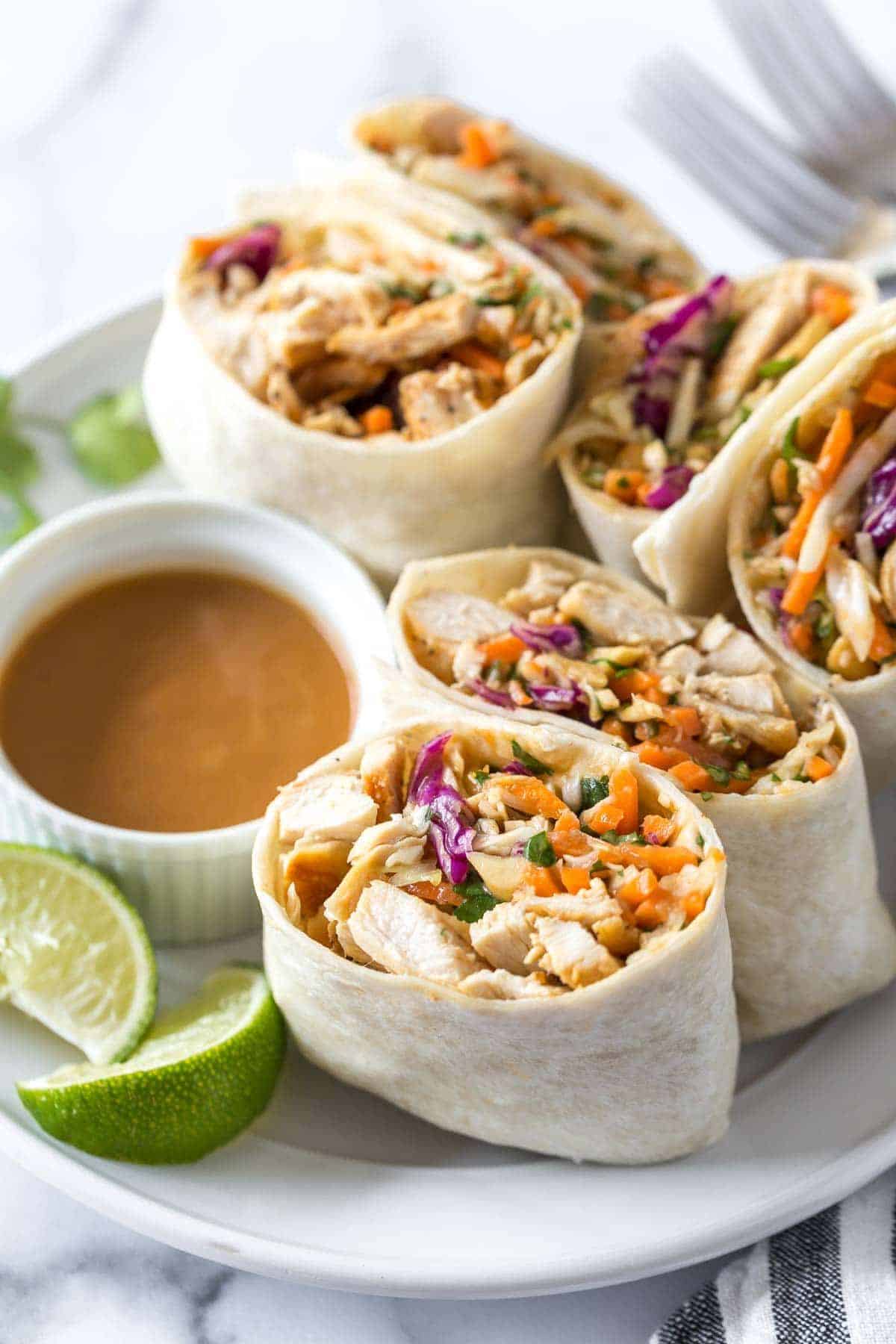 Consider making these Asian wraps with peanut butter and soy sauce for a painless dinner with minimal cooking. You get a crunch from the carrots and cabbage alongside punches from the garlic and ginger.
You can take any leftovers with you to work tomorrow for a satisfying lunch that will keep you going throughout the day.
21. Chicken Burrito Bowl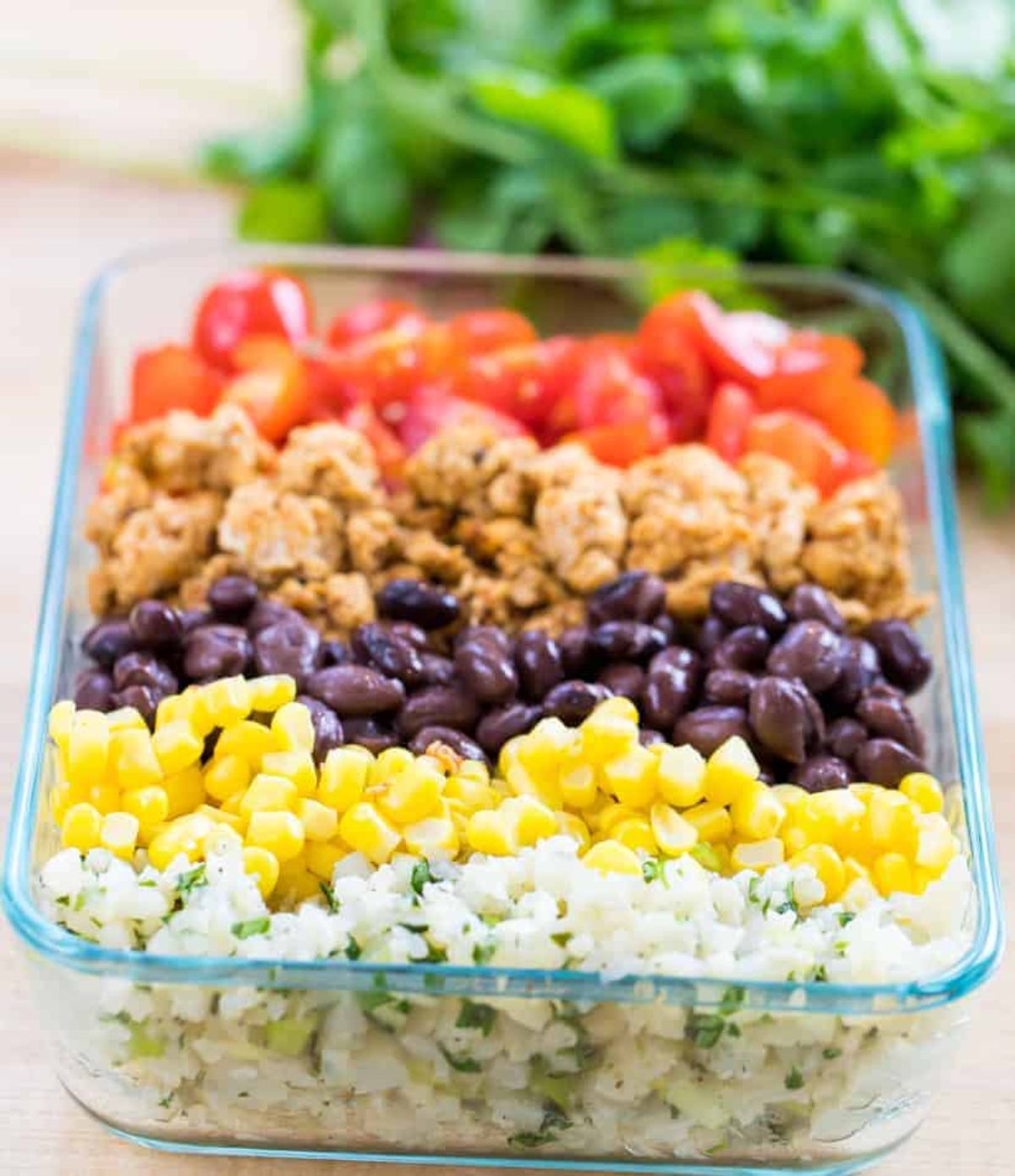 If you're a fan of burritos but want to watch your calorie intake, consider making a burrito bowl that uses fresh ingredients like tomatoes, cilantro, limes, and Greek yogurt for a filling but clean evening meal.
Serve with cauliflower rice for an additional no-carb substitute.
22. Turkey Zucchini Boats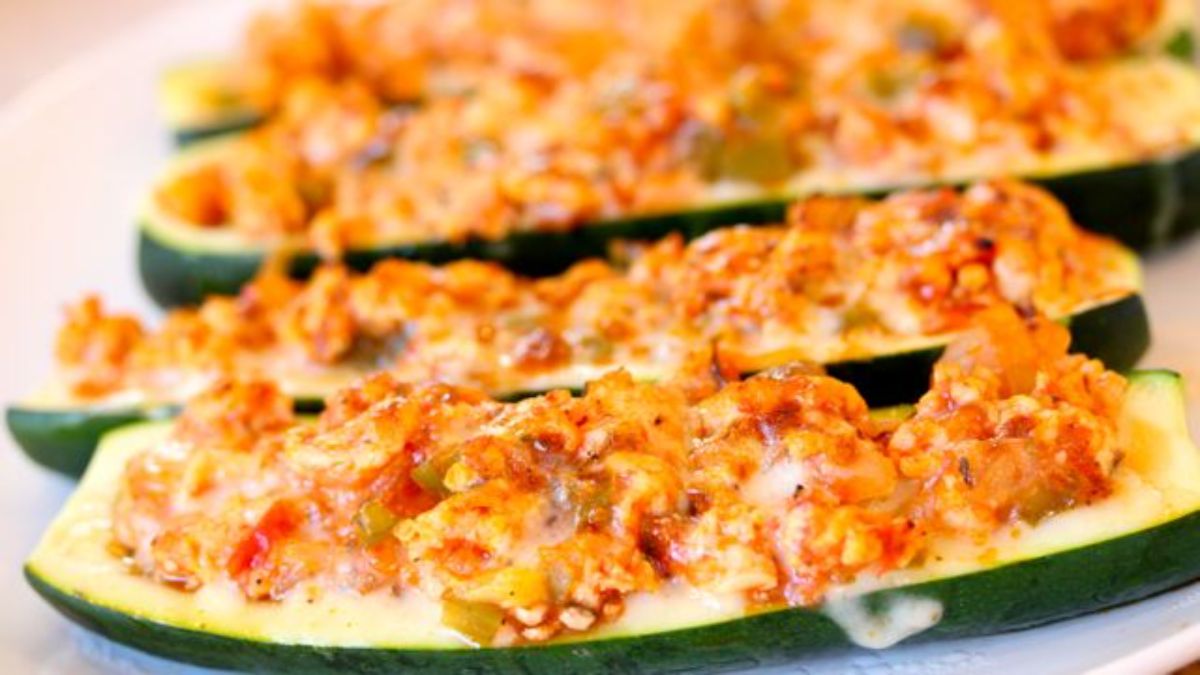 Zucchini is super versatile, and you can fill the squash with various combinations. But we chose this recipe because of the healthy and enjoyable ingredients.
You can eat these boats with other side dishes or as an entree for a tasty meal that doesn't require a lot of time. Customize the cheese in this veggie-based dinner if you prefer cheddar or Swiss over mozzarella.
23. Fajita Peppers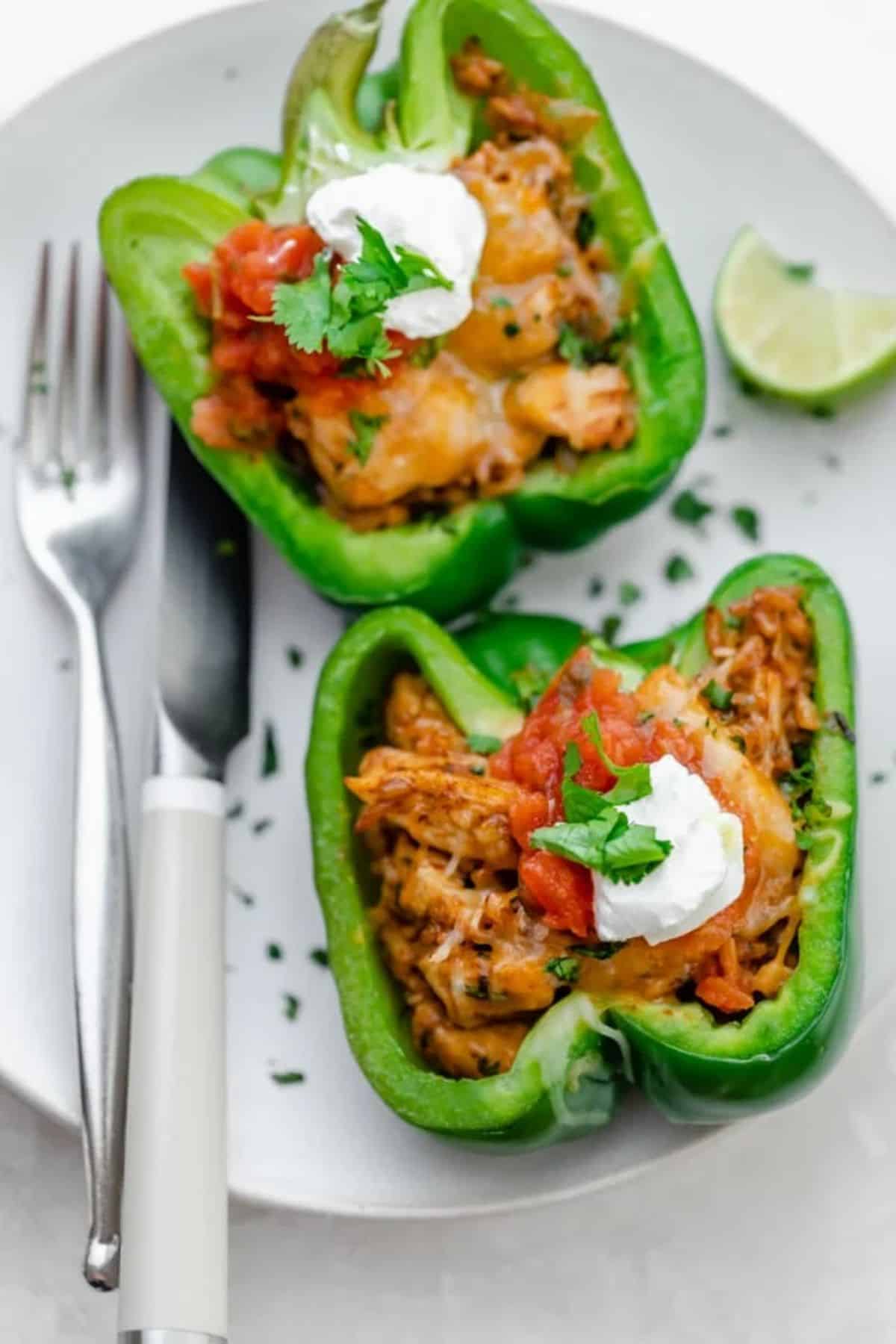 If you don't like cooked bell peppers, stuffed peppers aren't going to be at the top of your list. But try this recipe and see what the hype is about. We promise you won't be disappointed.
You'll want to make these peppers again in no time with hardly any carbs apart from the rice. Another plus is these veggies are protein-full. Choose your most-liked color of bell peppers if you aren't partial to green peppers or your kids are picky eaters.
24. Baked Salmon with Mango Salsa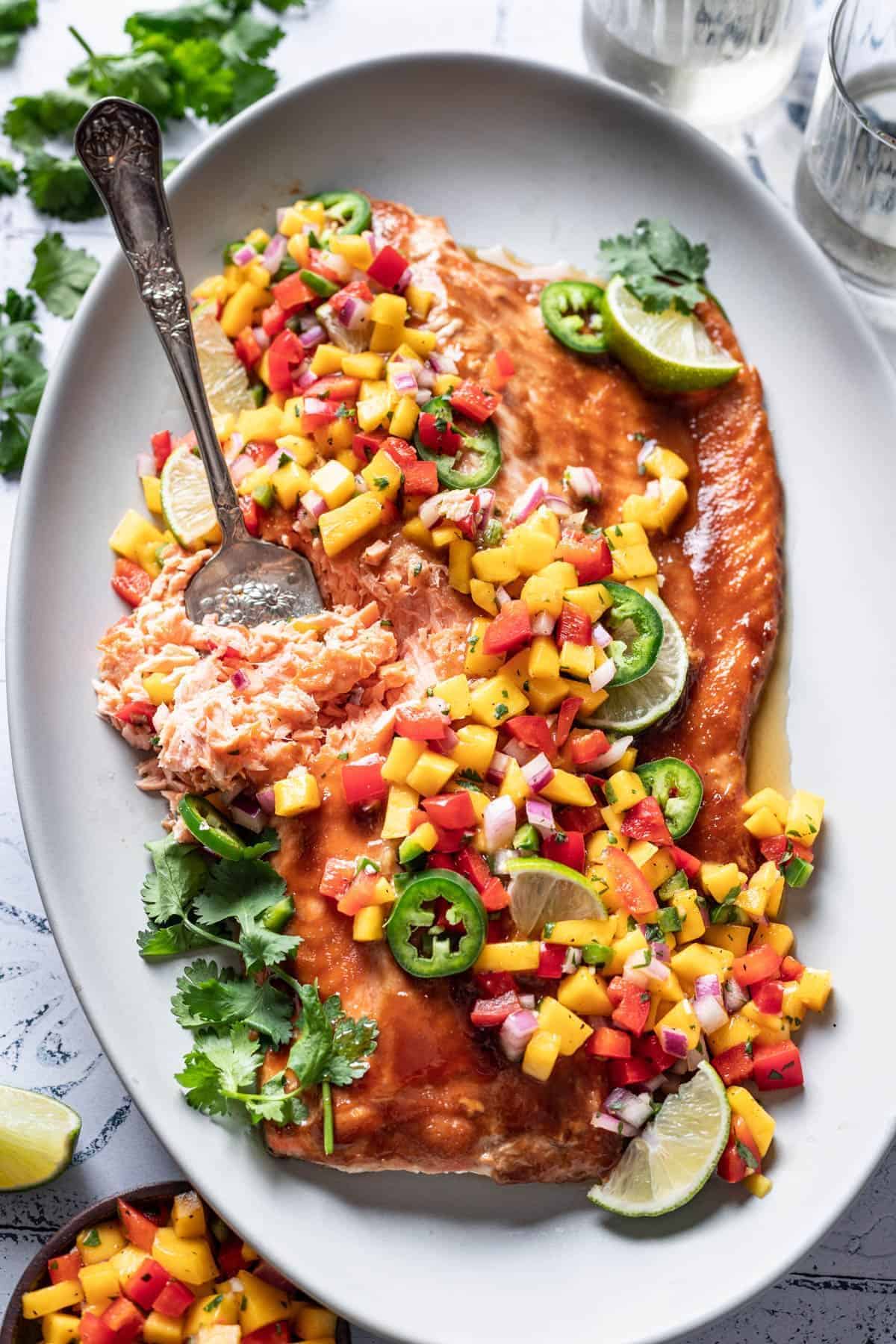 Seafood lovers will appreciate the taste of salmon with the brightness of the mango salsa in this dish.
The latter provides a sweet accompaniment to the fish with the summery and spicy ingredients, and this dinner will become a regular main course after you prepare it. You could pair the salsa with tilapia, tuna, or another fish if you don't eat salmon.
25. California Spicy Crab Stuffed Avocados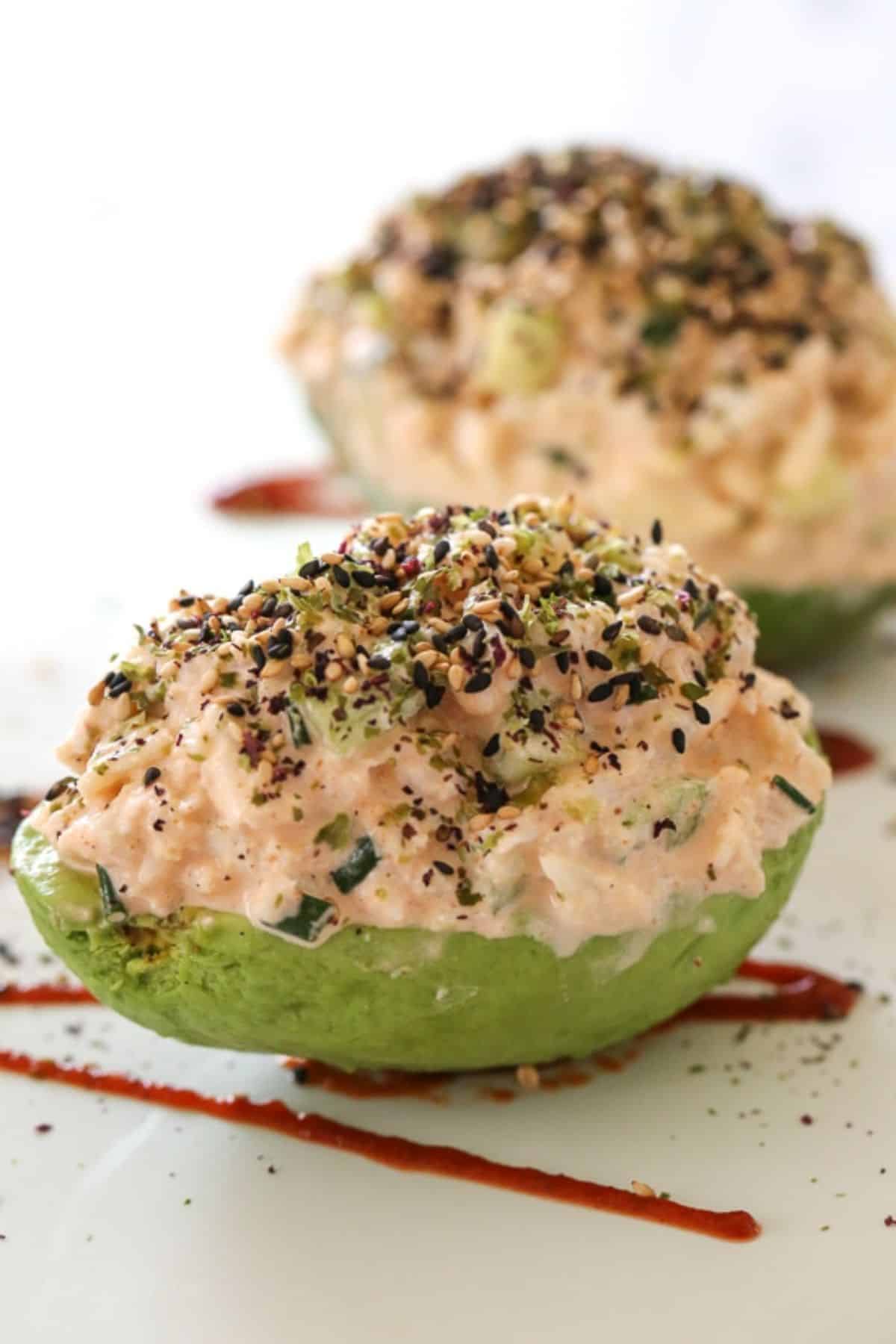 This paleo recipe rivals crab rolls with tender shellfish and spicy Sriracha. The mayo adds creaminess while the chives add color, and the cucumbers provide a satisfying crunch.
So indulge in an avo or two. You'll get full in no time without the heaviness of some other entrees.
26. Ground Beef Lettuce Wraps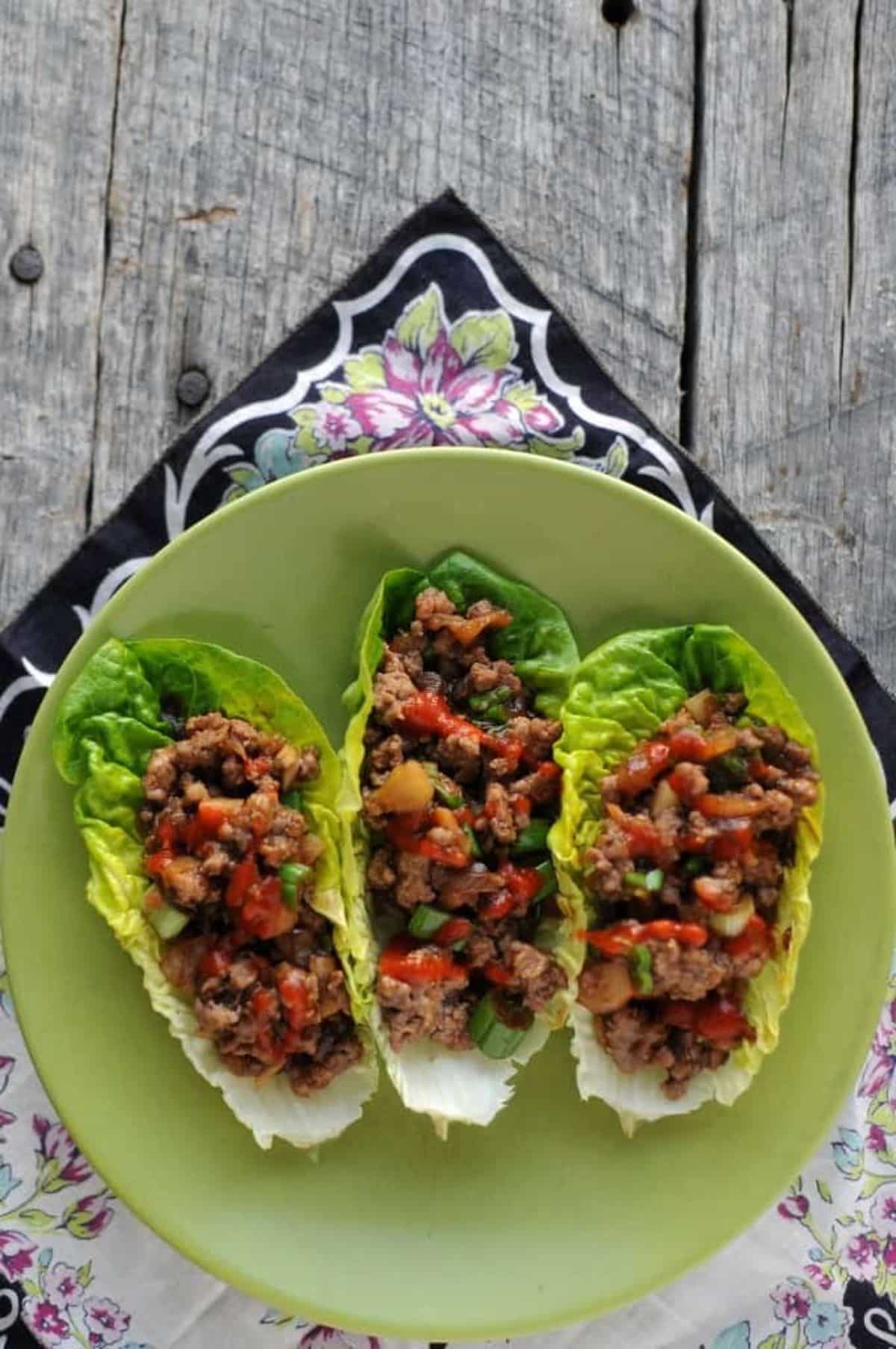 Compete with Asian restaurants with this recipe. These lettuce wraps are lean and hearty and use some of the most memorable textures and seasonings that will make you feel strong about eating better with delicious ingredients.
Choose your preferred lettuce (butter, romaine, etc.) and eat this dinner when you want some room for dessert.
27. Instant Pot Dr. Pepper Pulled Pork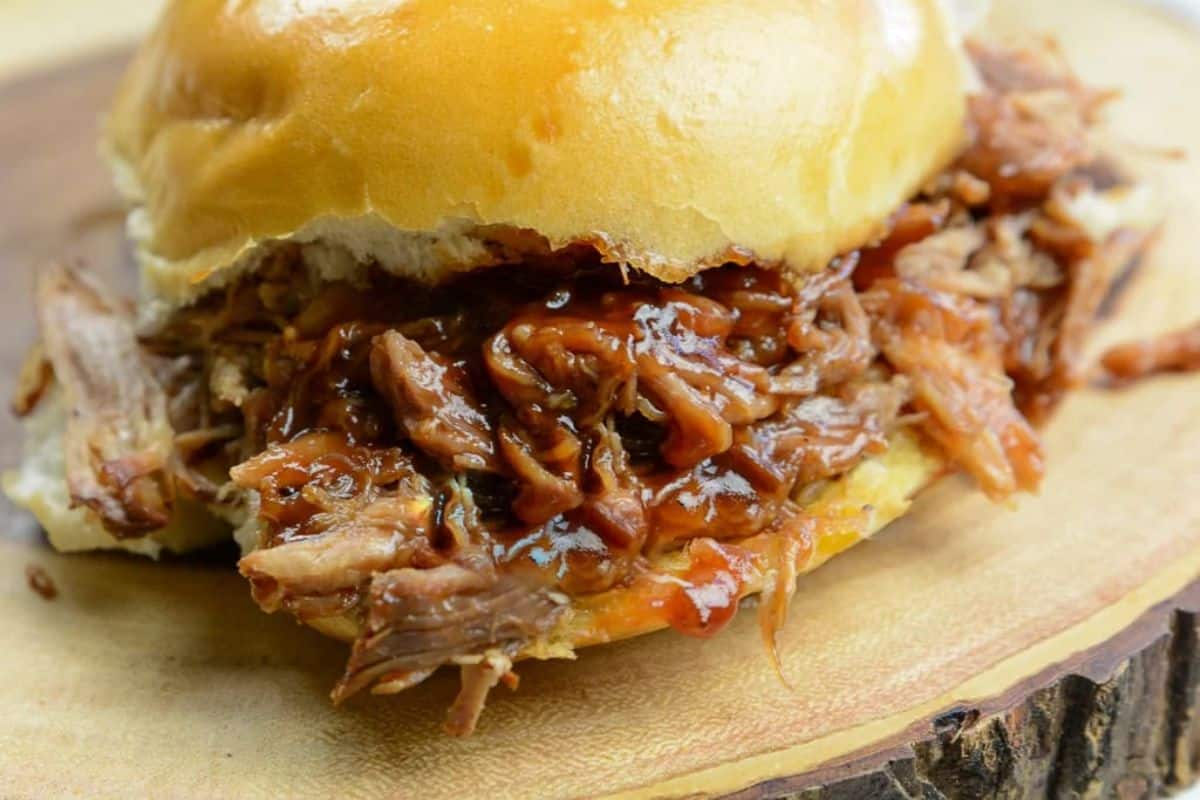 Instant Pot recipes help you during the week when you have a billion other things to do. Dr. Pepper pulled pork combines the tangy soda with BBQ sauce for a smoky and mouthwatering meal.
Use this recipe for your next potluck or barbecue. Your meat-eating family members will love the pulled pork and serve it on toasted hamburger buns to prevent the bread from becoming soggy.
28. Roasted Eggplant Soup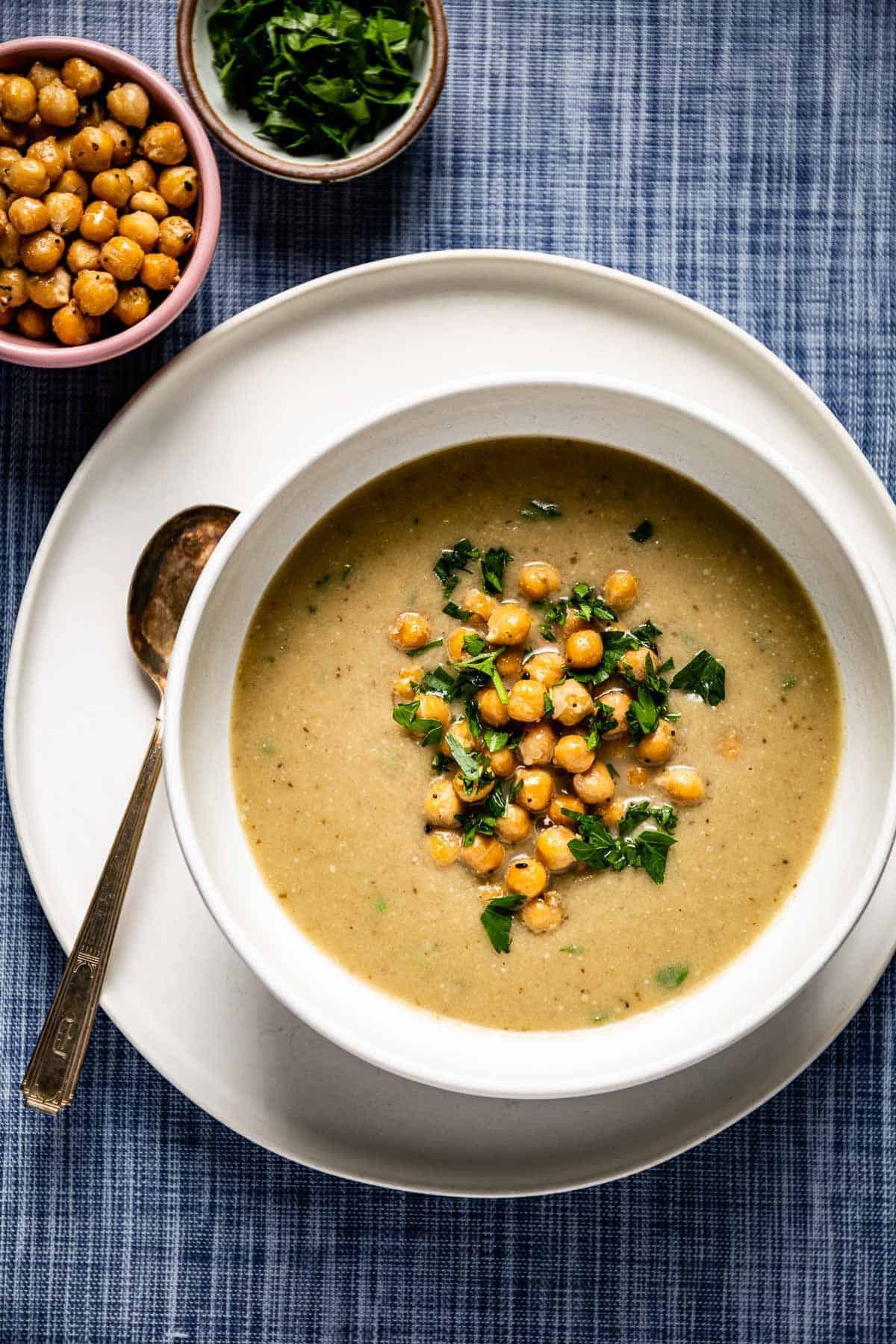 Usually, an eggplant soup wouldn't be too fun or unusual, but the chickpea croutons in this recipe make this meal stand out.
Another benefit is this recipe is vegan, so those avoiding dairy and meat can indulge in the soup without a problem. This soup has enough pizzazz in the ingredients, so everyone can find something to fawn over.
29. Seven Layer Salad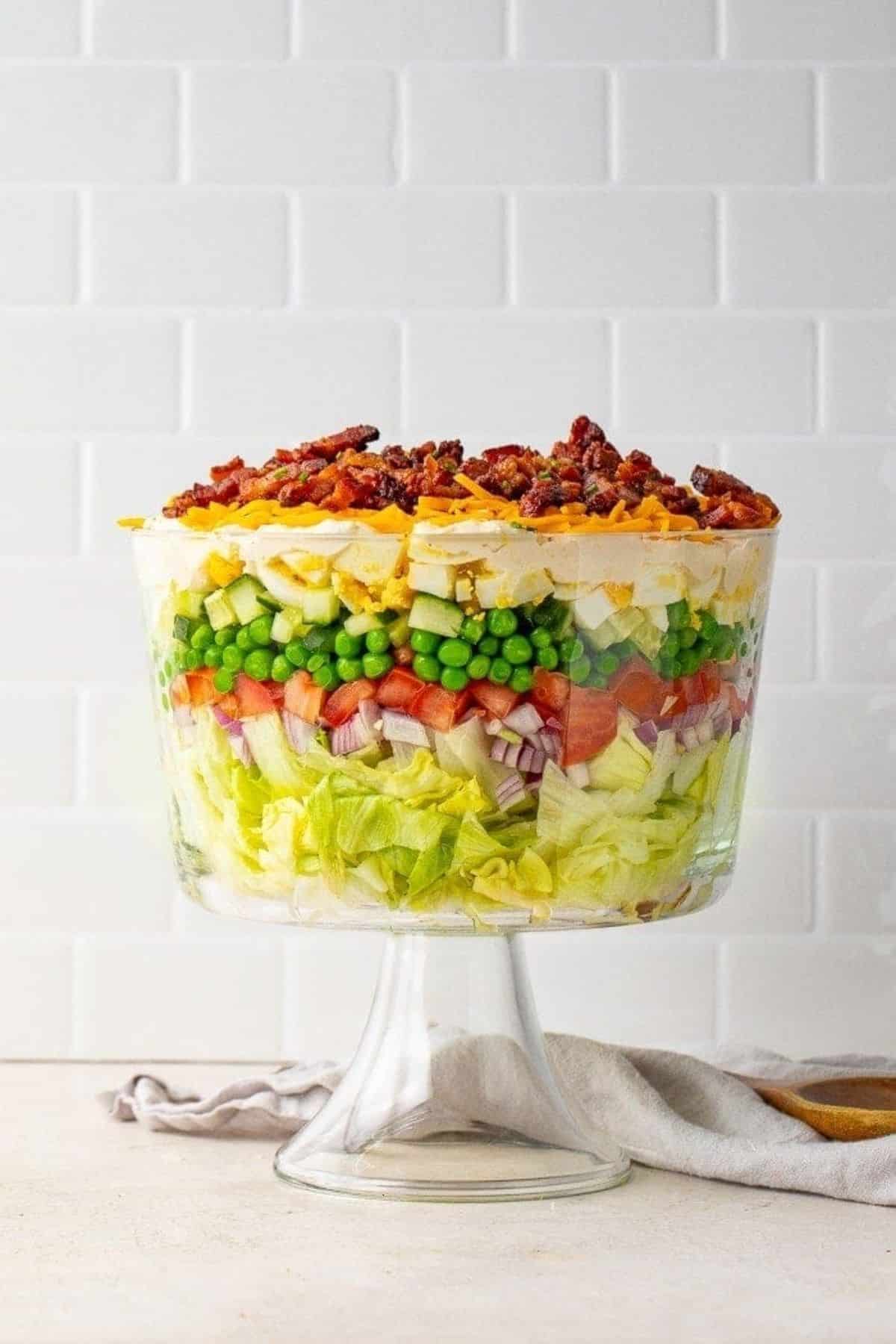 A seven-layer dip is a popular dinner food, and this salad channels that energy with a healthier flair. The bacon and cheese add smokiness and fat to balance the other veggies.
A handmade dressing will make this salad a wonderful side or entree. All your chopping and dicing will pay off.
Conclusion
This article covered 29 easy, unusual dinner recipes to inspire you during the week or for your next family get-together. We gathered a nice variety of recipes to fit diverse diets and preferences with vegan, vegetarian, and meaty dishes.
Try them out and have fun in the kitchen and let us know what your favorite dishes are!